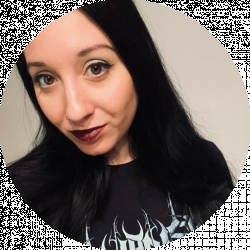 Latest posts by Stephanie Jensen
(see all)
Man, where do I begin with the greatest rock bands of all time? Well, compiling this list isn't easy and I'll definitely be missing some artists. But if you're new to rock music and want to discover the classics, or maybe you know all about rock music and simply want to look back on some of the best artists, here's a non-definitive list of the best rock bands and musicians ever.
Pioneers of Rock Music
There's nowhere else to start than from the very beginning. From The Beatles to Led Zeppelin to Kiss and even to Pink Floyd, these are the bands that forged the risk to rock music.
These bands contributed to an entire genre and movement of music. They inspired generations of bands and their legacy still exists today. Here are the pioneers of rock n' roll.
The Beatles
It should be no surprise why this band is the very first I'm mentioning. If it wasn't for Beatlesmania, we wouldn't have rock music. Period. End of story. Paul McCartney, John Lennon, George Harrison, and Ringo Starr paved their legacy in a time when rock music was still fresh. Their music has been passed down for generations. Plus, each musician started their own careers and gained success individually.
But what I really love about The Beatles is how they grew. While their earlier material is always fun, I personally love their later albums the most. They changed during this time, finding influences outside of pop culture and honing in on their talents.
I personally think these albums are the ones that stick with listeners forever. This is why I included "In My Life" off of their Rubber Soul album, as opposed to one of their pop songs.
Check out our article with a comprehensive The Beatles Band History.
Kiss
Even though Kiss didn't invent rock n' roll, they sure did invent the best rock n' roll show ever. Their strongest identity is by far their appearance; the makeup, costumes, platform boots, and their stage show where singer/guitar player Paul Stanley flies in the crowd and bassist Gene Simmons spits out blood.
While they have wild songs such as "Rock and Roll All Night," I'm a bigger fan of their crazier 80s material from albums such as Creatures of the Night and Animalize. The song "Danger" is especially heavy and proves that Kiss was able to adapt to the growing heavy metal trend at the time.
As far as their music goes, Kiss is one of my favorite bands of all time and one of the first rock bands I ever heard. But their music is party music, plain and simple. If I have friends over, I usually play Kiss. They're a feel-good band that nearly everyone loves. Oh, and I have to say, Dynasty is another amazing album. I don't care what anyone else says.
Overall, Kiss symbolizes the power and fame that rock can bring a band. They bring on a good show, release amazing hits, and have become legends in their own way.
Led Zeppelin
Back in the 70s, Led Zeppelin was the top shot band. Even today, they're described as the greatest rock band in history. Their music was loud and hard-hitting, yet more complex than other emerging rock bands and they had very expressive live shows, paving the way for a new generation of rock music.
To this day, fans of all ages still worship this band. Legendary songs such as "Whole Lotta Love" prove this band's legacy — especially since everyone knows their music.
Here's our article with the complete Led Zeppelin History.
AC/DC
No band was more rock n' roll for its time than AC/DC. With loud guitars and scandalous lyrics, it's no wonder why AC/DC also helped to inspire a movement. AC/DC is an Australian rock band that formed in 1973. To this day, they're still one of the best-selling artists in rock music and they still have a massive fan base today.
AC/DC is one of the first rock bands I ever discovered and I still love them to this day. Even their hits, such as "You Shook Me All Night Long," are loud yet amazing.
Queen
Where do we start with Queen? For their time, they were one of the most unique bands. While they had a popular rock sound, their music almost sounded like something you would hear in a musical. You could hear all influences in this band: jazz, opera, funk, and so much more.
The talent in this band was mind-blowing; singer Freddie Mercury by far had one of the best voices in the world and guitar player Brian May is still recognized as one of the most famous players in rock. I wish I could have been able to see these guys perform live! Their legendary songs, such as "Killer Queen" are still cherished to this day.
Here's everything you need to know about this Legendary band.
Pink Floyd
Pink Floyd is one of the most influential rock bands. They defined the more experimental side of rock music, which is what truly made this band sell out. They have sold over 250 million albums worldwide, their most successful being The Wall and Darkside of the Moon. Their singles off of those albums, such as "Another Brick in the Wall" and "Time" still remain historic.
Pink Floyd also inspired a generation of rock bands. Their phenomenal musicians, such as guitarist David Gilmour, are still influential. I personally think they paved the way for psychedelic influences in rock music.
Aerosmith
By the mid-70s, Aerosmith started to carve its own niche in rock music. Their music is inventive in many ways, but singer Steven Tyler is by far the most distinguishable quality of the band.
Like most of the bands during this era, Aerosmith lived up to the sex, drugs, and rock n' roll lifestyle. This is why Aerosmith is the perfect "listen for a good time" soundtrack. That, and I always thought their song "Dream On" was a masterpiece.
Fleetwood Mac
Fleetwood Mac hasn't had the best of histories. Years of fighting, line-up changes, and doing drugs have left this band many bad times. However, you can't argue that this band produced some of the best music in the 60s and 70s.
Fleetwood Mac has an interesting history. They're technically a combination of two bands; they started as a London blues-rock band. When the band lost two guitar players and their male singer, they picked up the American folk duo that consisted of guitar player Lindsay Buckingham and singer Stevie Nicks.
Fleetwood Mac was innovative in its own way. They had more of a pop sound compared to other bands of that decade. I find their music very relaxing, especially songs such as "Dreams." This pop-meets-rock sound would inspire a generation of radio-friendly rock bands.
There weren't many female rock singers during this time and Nicks also served as a huge influence on future female rock singers. To this day, her voice and image are timeless.
I can't help but notice that Fleetwood Mac has skyrocketed in popularity recently, specifically among the younger crowd. So much so to where Fleetwood Mac's famous album Rumours sold 34,000 copies in 2021 alone.
The best theory I've read is from Salon, where writer Annie Zaleski states that many Fleetwood Mac songs center around moving forward, no matter what obstacles are in your way. When you read about the band's history, this message becomes even more inspirational — especially since they're still active today.
Continue reading our complete Fleetwood Mac Band History Guide to learn more about this band.
The Rolling Stones
As far as the "best rock n' roll band" title is concerned, The Rolling Stones are right next to Led Zeppelin. The boom of rock n' roll in the late 60s helped catapult this band to stardom, but their innovation also set them at the top.
Since then, The Rolling Stones have sold over 240 million albums worldwide. To this day, people of all ages still enjoy classic Rolling Stones songs such as "(I Can't Get No) Satisfaction."
Want to know more about the Rolling Stones's History? Check out our comprehensive Rolling Stones Article.
The Doors
The Doors was a definitive band for many reasons. Even though their music raised eyebrows, something about their image stood out.
While they weren't a hard-hitting band, songs such as "Light My Fire" still had energy. Because of this, there will never be another band like The Doors. While some people peg Jim Morrison as a genius and others don't agree, his status as The Doors' frontman put this band above what was expected from normal rock bands. I personally enjoy how this band is smarter and more sophisticated than the other rock bands of the 60s and 70s.
Continue reading our article with everything there is to know about The Doors.
The Who
The Who is a band credited with creating the basics of rock music. The musicians all played with dexterity yet had a mad stage show. They also pioneered many of the qualities we will later see in progressive rock music.
Archetypal songs, such as "Won't Get Fooled Again" epitomize the rock genre as a whole. This song alone is complex yet straightforward, going beyond the limits of musicianship. And very few bands to this day hold this same energy.
Continue reading more about The Who's Band History.
Deep Purple
Deep Purple is one of the rock genre's greatest bands. They released 22 studio albums and have had two of the best singers in their lineup: Ian Gillian and David Coverdale.
Their music has changed over the years; from psychedelic all the way to hard rock. Nonetheless, they're one of the best British rock bands in history and are up in the ranks with Led Zeppelin.
While most are familiar with the song "Smoke on the Water," Deep Purple has better songs. "Child in Time" is one of my favorite songs from this band. You can see the talent from everyone in this band and the way this song changes is just pure art.
Rainbow
Rainbow was a supergroup formed by guitarist Ritchie Blackmore after he quit Deep Purple. The original Rainbow lineup featured Ronnie James Dio on vocals. While this band isn't as legendary as others from these same musicians, they did pave their own legacy.
Rainbow went on to release several studio albums and released some classic songs, such as "Kill the King." What I really like about Rainbow is that their music was faster for that period. You can definitely tell they inspired modern heavy metal bands.
The Eagles
If there's one quality about The Eagles that everyone can respect, they wrote memorable songs. Even if you didn't like rock music, you like The Eagles. "Take It Easy" is a great example of a legendary Eagles song, and others are "Hotel California" and "Life in the Fast Lane."
All of these songs catapulted The Eagles into the rock icons they are today. They rose to fame in the 70s and were one of the biggest rock acts for that song.
Lynyrd Skynyrd
FREE BIRD! PLAY FREE BIRD! Sorry, I had to.
Anyway. Lynyrd Skynyrd has proved time and time again that they're always in their prime. Songs such as "Sweet Home Alabama" and yes, "Free Bird" constantly appear in pop culture to this day. While this band became major stars, their sound has more soul than most bands.
I believe why songs such as "Free Bird" still remain so famous is because they're perfect rock anthems that symbolize taking whiskey shots and living up a good time — being a rebel and getting in trouble.
Lynyrd Skynyrd was birthed from the murky swamps of Florida. They popularized southern rock with ZZ Top, which I will discuss next. While the band became popular, they had a horrific plane crash, killing singer Ronnie Van Zant and guitar player Steve Gaines.
ZZ Top
What do you think of when ZZ Top comes to mind? Their beards? Or famous songs, such as "La Grange"? Everything about ZZ Top was distinguishable — their appearance, their performance, and their catchy songs. All of these factors make them memorable.
They were the embodiment of southern rock music during the 70s and honed in that classic American rock vibe. Their sound had a little bit of blues and a whole lot of rock. ZZ Top wrote amazing music that was also fun and catchy — perfect for long road trips or if you just want to put on some tunes and have a good time.
Plus, the band still tours to this day — even after the death of bassist Dusty Hill.
Cream
Cream is known as the world's first supergroup, though they serve as a huge inspiration to rock music. Their lineup consisted of guitarist Eric Clapton, bassist Jack Bruce, and drummer Ginger Baker. Even though the band only had two albums, they inspired a generation of musicians.
They fused rock with jazz and blues and paved the way for future trends in rock music. Unforgettable songs such as "White Room" defined a decade of rock music.
Check out our thorough Cream Band History guide with everything there is to know about the band.
Thin Lizzy
While Thin Lizzy didn't get as big as other bands on this list, they still inspired a generation of rock bands. Formed in Dublin in 1969. They're unique because they combined blues and rock n' roll with traditional Irish folk music. The band had more charisma than other bands for the time but had enough mischief to fit right in with their rock counterparts.
Thin Lizzy was especially influential for rock guitar players. They popularized twin guitar harmonies, taking rock guitar playing to new levels. Thin Lizzy also had a powerful bass player and inspired the more prominent bass sound in rock. You can hear all of these elements in a song such as "Dancing in the Moonlight."
Uriah Heep
Uriah Heep formed in 1969 and has since been the outcast of rock music. Even though they received insane popularity and sold over 40 million albums, I always thought that Uriah Heep was too ahead of their time. Each individual musician was insanely talented and they created progressive rock that was very tasteful.
Songs such as "Gypsy" defined their legacy. When you listen to modern progressive rock and metal, you can tell which band influenced them.
Creedence Clearwater Revival (CCR)
Creedence Clearwater Revival (better known as CCR) is one of the most iconic rock bands in history.
They released some of the most classic songs, such as "Fortunate Son." Since its inception, CCR has influenced some of the most recognized modern bands today. Originally called The Golliwogs, CCR embodied a shift in rock music.
Their sound was different than other bands of that time, so they quickly rose up in the rock n' roll hierarchy. That and John Fogerty's rough voice inspired a generation of rock singers.
Chicago
Chicago was arguably the boldest band of the late-60s to 70s. They fused multiple genres such as pop, classical, and jazz with rock. They made rock music extreme, not with evil imagery but by pushing the boundaries of the genre.
Still, they released some rocking songs such as "25 or 6 to 4." Because of this, they became one of the most successful rock bands in the world, selling over 40 million albums in their career.
Progressive Rock
After the rock n' roll boom, more bands started being more experimental. Virtuoso musicians released more music with advanced compositions and dexterous playing. All of this created the progressive rock genre.
Yes
Yes is arguably the most definitive band in the progressive rock genre. While there have been musicians and bands that are equal in skill, there will never be another band like Yes. Clear vocals, prominent bass, and groundbreaking guitar work were all characteristics of their music. Overall, their music is excellent and created a new dimension to rock music. These are all reasons why they became successful.
Their most famous album is Fragile. While songs such as "Roundabout" are famous, I want to include "Heart of the Sunrise," where you hear the incredible skill of every musician.
Rush
Rush truly was beyond their time. They emerged in 1974, in the middle of Led Zeppelin mania, groupies, and sex, drugs, and rock n' roll. While Rush had that classic rock sound, they're comprised of genius musicians who took rock music to the next level.
There are many amazing qualities about Rush. They stayed an active band all the way until 2018. Their genius-level musicians, such as drummer Neil Peart, set the bar for rock musicianship.
I'll be honest, it took me a long time to get into Rush. Their music is so dense and it takes a couple of listens to truly understand their music. While we all know legendary songs such as "Tom Sawyer," they truly established themselves as progressive rock kings with albums such as 2112.
King Crimson
King Crimson didn't follow any rules. Formed in 1968, they moved in a completely different direction than other bands of the time. They're genius musicians; listen to any King Crimson song and you can tell they're virtuosos. Because of this, they helped shape the progressive rock genre. While they have endured line-up changes, their career lasted decades — more than what other bands can say.
In their decades-long career, the band has released countless albums and epic songs, such as "21st Century Schizoid Man."
Genesis
Genesis is another progressive rock pioneer.
They had two main lineups: the late 60s era featuring singer Peter Gabriel and the 70s era featuring drummer/singer Phil Collins. Many Genesis fans argue over the better lineup.
I would say that both lineups feature that singular progressive sound, but there are some differences other than the vocals.
I personally think Gabriel-era Genesis is more epic but is a little too much at times. A song such as "The Cinema Show" is unique now, I can't even imagine what it was like hearing that song back in the 70s.
Collins-era Genesis is still progressive but also very poppy, which is why I think this lineup was the most successful. A song such as "Eleventh Earl of Mar" has finesse plus genius musicianship, which truly makes this song timeless.
Still, with both lineups, all members had a say in the songwriting and arrangements, which is what I think makes Genesis special.
Other notable mentions:
Jethro Tull
Emerson, Lake, and Palmer
Dream Theater
Punk Rock
Oh man, punk rock. Who knew the noise that you heard in a random garage could turn into an iconic sub-genre of rock music? Punk was popular because it removed all expectations of society, but also the style and flair we saw in rock n' roll during that time. The music is simple and the lyrics are political, but it still captivated the underbellies of society.
Since then, punk has reached the mainstream. However, we can still give the following bands a nod of approval.
Ramones
Long hair. Frayed jeans. Leather jackets. The Ramones pioneered this punk rock style and sound back in the mid-70s when they formed. While we were hearing inhuman musicianship during that time, The Ramones came out with simple music with a whole lot of attitude. Their sound was blunt and inspired a whole generation of punk bands.
Since then, The Ramones crawled out of the CBGB scene and became a commercial success. Anyone can recognize songs such as "Blitzkrieg Bop."
Check out the following guide if you're interested in reading more about the Ramones Band history.
Other notable mentions:
Black Flag
Bad Religion
The Stooges
The Clash
Dead Kennedys
The Misfits
Descendants
Bad Brains
Minor Threat
The Damned
L7
80s Rock and Metal
The hair was big. The Sunset Strip was booming. And sex, drugs, and rock n' roll reigned. Yes, we entered the 80s. Take everything we saw from the 70s and crank up the amp to full blast. The music was louder and fiercer. The musicians were even more glamorous. And the shenanigans were even more intense. But which bands were the best from this era?
Motley Crue
How do you even describe Motley Crue? Well, they were the quintessential bad boys that your mom warned you about. To define the opposite of sainthood, just look at Motley Crue during the peak of their career.
Years of partying, fame, and yes — girls, girls, girls, quickly made this band gain the reputation of being rebels. Since then, the band has released multiple autobiographies and movies depicting their partying and drug use.
But what about their music? Well, there were few bands as hard-hitting during this time as Motley Crue. Each song conveys the reckless havoc that the band imposed on the world. Their songs were on the heavier side; songs such as "Kickstart My Heart" defined this era of metal. But their songs were also catchy enough that made them perfect for dancing. And this is why they remain famous to this day.
While we can look at Motley Crue's more depraved songs, I believe their versatility truly made them powerful. Let's look at some of the amazing ballads they released, such as "Home Sweet Home." It's absolutely timeless and is one of my favorite songs from Motley Crue.
Bon Jovi
When it comes to the 80s, you didn't get much bigger than Bon Jovi. He has sold over 120 million records worldwide and seven singles that reached #1 status. Surprisingly, one of them wasn't the killer song "Wanted Dead or Alive," — it only reached #13.
Jon Bon Jovi himself (John Francis Bongiovi, Jr.) is the leader of the band. The pretty boy musician formed his own band in 1983 after years of playing in other bands. Other than his talent, he was known for having the insatiable drive to succeed with an outstanding work ethic. In other words, he's the ultimate rock star.
Van Halen
Ah, Van Halen. The band epitomized modern guitar playing, all thanks to guitarist Eddie Van Halen. Even though the band was formed in 1974, it didn't achieve true success until the early 80s. They were loud with inhumanly skilled musicians. Singer David Lee Roth was brash and wild. They were one of the pioneering forces of 80s rock music.
I absolutely love watching the "Jump" music video. You could tell these guys were complete animals! But seriously, Van Halen is a band that you'll never get sick of hearing — especially those amazing Van Halen solos!
Def Leppard
While bands like Van Halen pioneered 80s metal, Def Leppard were the heroes of the 80s. They were one of the biggest bands of the era and a multi-platinum selling act for the time. They released plenty of classic singles, my personal favorite being "Pour Some Sugar on Me."
Even though the band has had success, they suffered their own tragedies. For example, Def Leppard's drummer Rick Allen got into a catastrophic car accident that took off his left arm. But that doesn't stop him from playing in the band. Speaking of which, Def Leppard is still active today.
Guns n' Roses
Guns n' Roses were called "the most dangerous band in the world," and there was a time when that was true. Very few bands have affected the hard rock and metal world as much as Guns n' Roses. They received fame and fortune, living up to their rockstar legacy.
Guns n' Roses was formed in 1985 and took over the Hollywood scene by storm. They're still active today but are past their prime (to put it nicely).
Still, their members revolutionized rock music. Singer Axl Rose is renowned for his shocking five-octave range. Slash is one of the most successful guitar players in the world, his sweeping guitar solos inspiring a whole generation of guitar players.
While they released chaotic songs such as "Welcome to the Jungle," their true genius work shows up in their ballads, specifically the famous single "Sweet Child O' Mine." It became the rock 80s anthem and you can't help but sing it.
Here's our complete guide to Guns N' Rose's Band History.
Journey
Journey is one of the bands that defined the 80s sound.
They released anthems, such as "Don't Stop Believin'." While the band comprises amazing musicians, their songs all sound massive yet melodic — and became instant hits. They fit right into the 80s with their long hair and rockstar attire. But unlike other bands from that era, Journey's music always sounded more uplifting to me. Journey is renowned for its legacy and is still active to this day.
Other notable mentions:
Scorpions
WASP
Dokken
Motley Crue
Heart
Cinderella
Poison
Whitesnake
Twisted Sister
Ratt
Heavy Metal
My favorite genre of music ever! In all honesty, creating this list was the hardest. I'm missing SO MANY GOOD BANDS and I know this. But this is "the greatest ROCK bands of all time" article.
While metal is a sub-genre of rock, I wanted to put more emphasis on the rock pioneers and new alternative bands. But I still decided to throw in a few metal bands that stood the test of time.
Black Sabbath
Black Sabbath invented heavy metal. Period. End of story. Back in 1969 when Sabbath formed, there was no band was as dark and heavy as Black Sabbath.
Today, Black Sabbath is legendary. They influenced an entire generation of metal bands and proved that heavy music reigns. Metal musicians especially gravitated toward their heavy sound, bluesy riffs, and lyrics that focused on death. This all inspired various metal subgenres, but notably doom metal.
Throughout their career, Black Sabbath released brilliant songs such as "War Pigs." While their music was dark, every song had a message and the lyrics resonated with you. This is what truly makes this band timeless. The band also created careers for individual members, such as singer Ozzy Osbourne and guitarist Tony Iommi.
Black Sabbath popularized singer Ronnie James Dio, who replaced Osbourne. I've honestly been listening to Dio-era Sabbath a lot lately. While we see many of the same elements from both eras, such as bluesy-yet-heavy riffs, something about the Dio-era Sabbath just speaks to your soul — especially songs such as "Children of the Sea."
It is still so fresh and unique — you know you will never hear music like this again. Plus, Dio arguably has the most powerful voice in metal (he's my personal favorite metal singer).
Continue reading our complete guide to Black Sabbath's Band history.
Motorhead
There wouldn't be metal without Motorhead. The band took sex, drugs, and rock n' roll and lived it every second of their lives. Bassist and singer Lemmy Kilmister formed Motorhead in 1975. Their sound was nasty and dirty, taking rock music to extremes. There's a reason why that got that sound — their song was faster and more distorted than anything we heard before.
While Motorhead is a band that represented outlaws and rebels, their music is a lot of fun. Listen to a song such as "Killed By Death." Turn this song on full blast and you'll wonder if you've ever heard a better song.
Judas Priest
Sure, Judas Priest wasn't the first heavy metal band. But were they the first great heavy metal band? I agree with that statement. Judas Priest became one of the biggest waves in British heavy metal. They not only defined the heavy metal sound but the aesthetic. To this day, you can't think of singer Rob Halford without picturing him in leather riding his motorcycle.
Let's look at each individual member. Halford's falsetto made high-pitched vocals cool in metal. We wouldn't have legendary singers like King Diamond and Michael Kiske without Halford. Guitarists K.K. Downing and Glenn Tipton are also considered to be metal gods and set the benchmark for metal guitar playing.
No matter how old you are, you can't listen to Judas Priest quietly or casually. You have to play albums like Painkiller and Screaming for Vengeance on full volume and headbang.
While everyone can recognize the song "Breaking the Law," Screaming for Vengeance is my favorite Priest album. And man, hearing songs like "Electric Eye" live is something else.
Speaking of live, Judas Priest is very much active. Halford still does vocals for Priest and bassist Ian Hill has been in the band since 1970. Tipton is still a permanent member, though he doesn't tour anymore due to complications with Parkinson's Disease (Richie Faulkner also handles guitars now).
Iron Maiden
Up the irons!
This band is arguably the most recognizable force in all of British heavy metal. Formed in 1975, they're seen as one of the most influential metal bands of all time.
To this day, metal musicians worship the band's music and their individual members. Classic Iron Maiden songs, such as "The Trooper" are covered by popular bands.
Iron Maiden still tours regularly, putting on some of the best live shows you'll ever see (I can attest to that — I've seen Maiden numerous times). Even after all of these years, the crowd goes mad every time I see them live!
They write some of the best music ever and their whole discography has gems. While this band has had its ups and downs, they're still legends in the metal world.
Megadeth
Megadeth guitarist, singer, and founding member was briefly in Metallica. When he was kicked out, he backfired by forming the (superior) band Megadeth.
Their older material from albums such as Killing Is My Business is angry, aggressive, and hard-hitting. I personally think this period is their strongest and you can see where Megadeth perfected thrash metal.
As the band matured, they refined their sound. We saw this with the albums Rust in Peace and Countdown to Extinction. Mustaine has added some of the best musicians in metal history, such as guitarist Marty Friedman, to his lineup throughout the years.
Megadeth is still active today, though they recently received some controversy. In 2021, Megadeth fired long-time bassist David Ellefson for sexual misconduct, after footage leaked of him having online relations with another woman (Ellefson is a married man).
This didn't slow down Megadeth. They're currently on tour in North America (I actually just bought tickets for my boyfriend and me) and they have a new album coming out.
Metallica
Okay, I have to be honest, I've never been a Metallica fan. There's a reason I put Megadeth before Metallica because I'm emphasizing the better band out of the two. However, you can't deny their legacy, which is why they're still on this list.
Formed in 1981, Metallica is the biggest and best-selling metal act in the world. Since their inception, Metallica has become a commercial success with singles such as "Creeping Death." What stood Metallica apart from other metal bands is the amount of aggression they had, which influenced the future of heavy metal music and birthed the thrash metal genre.
Here's our article with everything you need to know about the history of Metalica.
Other notable mentions:
Slayer
Anthrax
Testament
Exodus
Kreator
Sodom
Destruction
Death
Possessed
Pantera
Slipknot
Grunge
I'll be honest, grunge is my least-favorite rock sub-genre. I think it's because I was born in the 90s and I would hear Nirvana everywhere I went. Still, grunge defined a decade of rock music and created an entire counterculture, so you can't help but respect these bands. Grunge also combined all of the bands and styles of rock we heard previously.
Pearl Jam
When you think of grunge, a Pearl Jam song is usually your first thought. This band reigned in the 90s; while they released tough songs such as "Even Flow," I personally love their softer songs such as "Black."
This song, in particular, is so emotional, which is why I always loved it. Even though the grunge era was one full of addiction and other tragedies, Pearl Jam is still active today.
Nirvana
Okay, I have to admit, I also don't like Nirvana. I think it's because I grew up listening to nothing but Nirvana songs on the local rock radio station. And if it wasn't Nirvana that was playing, it was Metallica (probably why I don't like them, either).
Still, I understand Nirvana's legacy. They spoke to a generation of socially awkward, drug-using, underbellies of society. Ironically, this is what made them famous. Beyond this, Nirvana had a massive impact on the grunge scene. Albums such as Nevermind cemented grunge as a part of pop culture, not just some underground movement. Hate them or love them, we all now know songs such as "Come as You Are."
In 1994, band leader Kurt Cobain died by suicide at his home in Seattle, Washington. After that, the band broke up. The other members moved on to pursue their own careers — most notably drummer Dave Grohl, who went on to start his own band Foo Fighters where he sings and plays guitar.
Here's my take on everything there is to know about Nirvana's Band and their History.
Other notable mentions:
Soundgarden
Alice in Chains
Stone Temple Pilots
Alternative Rock
While alternative rock has its roots in the 70s, this genre became popular in the 90s with various independent bands. Alternative rock got its name because, at the time, underground bands turned away from mainstream rock music.
Ironically, this style became widely popular, and there are some distinct bands that made history.
Tool
Tool is by far the greatest modern rock band. Hands down. I don't care what anyone says. I have loved this band ever since I was a teenager. Tool is an unlikely band to hit the mainstream; their psychedelic influences were very bold and their imagery was oftentimes weird. But this is what made them intriguing and singular. Their modern interpretation of trippy rock was individualistic for the time.
Plus, they have some seriously amazing musicians and anyone can recognize singer Maynard James Keenan's voice. Overall, this is a genius band — and songs such as "Schism" prove it. This is why they gained a cult following in the 90s and even today. Plus, Tool is still active today. They released their newest album, Fear Inoculum, in 2019. They're still writing music and are touring.
Foo Fighters
Foo Fighters are by far the biggest alternative rock band of today. Musicians such as Dave Grohl are known as some of the most influential in the world. Albums such as The Colour and the Shape received accolades and they quickly took over the world of rock music. And no matter how many times you hear "Everlong," it's still incredible.
Even though Foo Fighters became a commercial success, they never followed the mainstream, and that's what I love about this band. I saw Foo Fighters live in 2018 and that was one of the best shows I've ever seen. All of the band members were hilarious and Grohl did all of these silly stage antics. Plus, they sounded amazing. It goes to show that this band still has fun and plays music for themselves first, never losing sight of their unique personalities.
Unfortunately, tragedy struck recently, with the death of drummer Taylor Hawkins in 2022. He died while on tour in Colombia in his hotel room. While the investigation is still ongoing, a toxicology test revealed that Hawkins had 10 substances in his system when he was found dead. As of now, Foo Fighters haven't announced whether or not they will carry on. However, they have canceled all of their future tour dates.
U2
U2 is a band that has always stood out, even in the mainstream rock community. All of their songs have themes and symbolism on heavy topics, such as politics, society, religion, love, and existentialism. Because of this, U2 has gained as many haters as they have fans. Still, their music has had a major impact on the world.
What's really monumental about this band is they have their own sound and no one can sing like Bono. No matter how good of a musician or singer you are, you'll never be a U2 copycat.
Whether or not you think their music is a masterpiece is up to interpretation, but you can't deny they're truly individualistic. And you can't help but respect their authenticity. And you can hear this when you listen to a song such as "Where the Streets Have No Name."
Want to know more about U2? Here's our complete U2 Band history Guide.
Other notable mentions:
Pixies
Sonic Youth
Red Hot Chili Peppers
Muse
The Strokes
Arctic Monkeys
Notable Solo Musicians
Some of the most important rock artists weren't full bands but were solo musicians. These are the ones who didn't hide behind a band name, but their names still hold significance in rock history. These artists prove that you can be solo and still hit the big time.
Elvis Presley
Elvis Presley is the king of rock n' roll, so he deserves a spot on this list. He was beyond that. If you think about it, he was the first superstar in music. With songs such as "Hound Dog," he became the most influential figure in music. He sang and performed with so much grace and no one can ever recreate Elvis. I could only dream of what seeing an Elvis show would be like!
Elvis had humble beginnings. His twin brother was stillborn, his family didn't have a lot of money, and they seemed like your average church-going folks. However, he turned into one of the biggest icons of the 2
Jimi Hendrix
Guitar changed the day Jimi Hendrix picked one up. To this day, he's the face of guitar gods. Hendrix got his first acoustic guitar when he was only 15 years old.
After being in another band, Hendrix decided to pursue his own musical pursuits. While it took him years to reach this level, he's a sensation today. He earned the titles of "favorite guitarist" and "best guitarist" all across the board. And with songs such as "All Along the Watchtower," you can see why.
Bob Dylan
There aren't many characters as recognized in rock music as Bob Dylan. However, his collection of songs is more sentimental than anything we heard in that time period. He has released several successful singles, such as "Just Like a Woman" and "The Times They Are A-Changin'".
His songs were simple yet well-developed, which is why they stood the test of time. Whether or not you think the quirky folk artist released masterpieces or not, you can't help but admit that his music is timeless.
Check out our complete Bob Dylan Bio to learn more about his life and career.
David Bowie
David Bowie. Ziggy Stardust. Goblin King. Whatever you want to call him, you know he's out of this world. While he's best-known for his contributions to pop music, there was definitely rock influence in there.
There are many characteristics that define Bowie, both his music and the artist himself. He was beautiful in a very inhuman-like way. His music is catchy but also very haunting. In short, there will never be another force like Bowie.
He inspired a generation of both pop and rock artists with albums like Ziggy Stardust and singles such as "Space Oddity."
…Continue reading about David Bowie
You can't think genius musician without thinking of Bruce Springsteen. He started his career in a bunch of bands, but they never went anywhere. Instead, he started releasing music under his own name.
He can sing and play guitar, and he also proved himself as a genius songwriter. He became a prominent musician even at a young age, releasing intricate material that was strong enough to resonate with fans, such as the song "Thunder Road."
Other notable mentions:
Eric Clapton
Frank Zappa
Ozzy Osbourne
FAQs
Question: What is the greatest band of all time?
Answer: Everyone will have a different answer for this question, but most people say The Beatles. Journalists, critics, and other music industry figures agree that The Beatles are still the greatest band in history, even after all of these decades.
Question: Who is the greatest singer of all time?
Answer: Again, everyone will have a different answer. Elton John is usually ranked the number one singer. From this list, I would say Paul McCartney (The Beatles).
Question:What is the greatest song of all time?
Answer: Again, everyone will have different answers. But most people say that Led Zeppelin's "Stairway to Heaven" is the greatest song in the world. I have to say, it is a masterpiece and that song alone has so much depth. I always learn something new about that song.
Bottom Line
Man, creating this "greatest rock bands of all time" list was more difficult than I expected. From the best bands of the beginning, such as The Beatles and Kiss, to modern alternative rock, there are so many amazing rock bands out there and I know I didn't include them all on this list. Listen to these amazing bands and rock out, especially if there are bands on this list you've never heard of!
Continue reading related guides to rock bands and rock star bios: