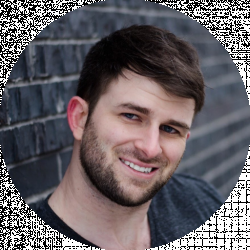 Latest posts by Adam Braunstein
(see all)
The term greatest of all time is one that we tend to throw around often when talking about music. The greatest rock star of all time, the greatest singer of all time, the greatest dancer of all time, etc.
When it comes to Bob Dylan in particular, I can't think of any artist who actually encapsulates a GOAT title more than him.
He's been referred to as the greatest songwriter of all time. To me, that moniker is incredibly well deserved. He's been covered countless times by artists in multiple genres and to this day, is revered for his ability to write lyrics that are both powerful, inventive, and reflective of our world. 
While I haven't been the biggest Bob Dylan fan throughout my life, some of my favorite bands and artists have covered his music. This caused me to go back and listen to the man that created the songs.
He's a unique singer, often criticized for his lack of vocal ability, yet, for some reason, his voice fits perfectly with the stories he's trying to tell with his lyrics.
He has always had an old soul; even though he started his music career at a young age and even decades after his heyday, he still influences songwriters the world over. 
Bob Dylan has had one of the longest and most relevant careers of any musician I can think of. He's played with all of the biggest names, been named as inspiration from the most popular bands of all time, and rightfully is in The Rock and Roll Hall of Fame.
This Bob Dylan Bio explore what made the man who he is today and the music that inspired generations. 
Quick Facts about Bob Dylan
Full Name: Robert Allen Zimmerman
Birth Date: May 24th, 1941 (1981)
Birth Place: Duluth, Minnesota
Nationality: American
Zodiac Sign: Gemini
Siblings: 4
Children: 6 children
Partner / Spouse: Sara Lowns 1965-1977 and Carolyn Dennis from 1986-1992
Most Successful Albums: Blood on The Tracks
Net Worth: $350 million
Social Media:
Website: bob dylan bio
Awards:

Grammy Hall of Fame

Best Folk Recording 1963

Best Folk Recording 1965

Best Folk Performance 1969

Album of the Year, 1979

Best Rock Vocal Performance,

Male 1980

Album of The Year 1990

Last Updated: July 2022
Early Years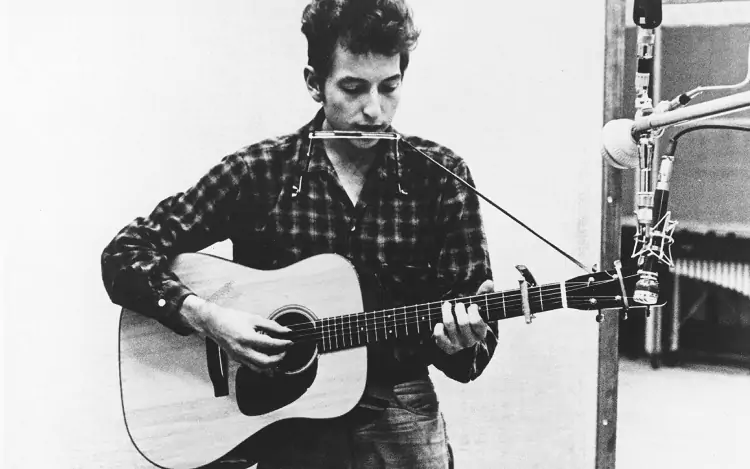 Bob Dylan grew up in a very small Jewish community in Duluth, Minnesota. At a young age, he became infatuated with rock and roll and blues.
When he started high school, he immediately started multiple bands. The bands he played in covered his favorite artists at the time, such as Elvis Presley.
Bob went to the University of Minnesota, and it was there that he realized that music was going to be his life. Like many people at the time, college just wasn't going to be for him. Soon after, he was on his way to New York City.
It's an interesting beginning for Bob Dylan because, to me, he's always been the voice of folk music.
I never really considered him rock and roll, and yet he idolized rock icons such as Elvis, so it might be that he was more inspired by their lyrics and storytelling rather than the actual style of the music itself. 
Bob Dylan wasn't always called Bob Dylan either; in fact, he was Robert Zimmerman when he was born. Around the time he started playing shows with his bands, he changed his name to Bob Dylan. 
This is no surprise as many artists have changed their real names over the years, and Bob here was no different. He believed that he was in the land of the free and could name himself whatever he wanted, and he acted upon that right. 
Professional Career
The Icon is Born
Bob's decision to drop out of college was a wild one and as insane as this may sound, it was the right move. His first album started to make some waves at the beginning of the 60s. This would be a decade that would eventually mark Bob Dylan as the voice of the generation. 
He signed to Columbia Records, and although the first album he put out would be a far cry from the mega-hits he'd put out later in his career, it got his foot in the door.
The label respected the style he was crafting, and they supported him for another. This was a sign of good faith that they believed in his style of music.
The second album was called The Freewheelin' Bob Dylan. Around that time, the country was getting very protest-heavy.
The anti-war anthems started coming hard and fast, and Dylan made sure that his voice was part of the cry. This would be the time Dylan became known as a political artist. His songs would tell the story of a nation divided at the time that still manages to be relevant today. 
"Blowin in the Wind" is a particularly important song for Dylan. He brings up ideas and questions about war and freedom throughout the song.
Dylan has gone on record to say that he wrote the song from the perspective of black Americans at the time. The song grew to take on the views of all those who felt oppressed at the time.
It would become even more important because of the mass protests that would happen from the United States' involvement in the Vietnam War. 
The Voice of his Generation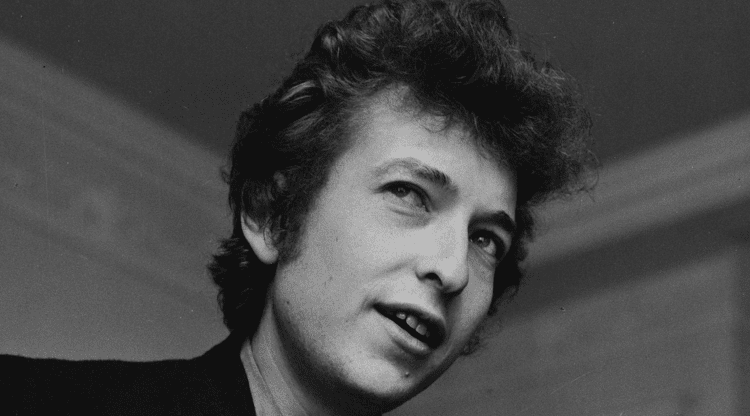 That title might seem a bit cliche, but Bob Dylan had a way with his songs that managed to put the zeitgeist right into his words and create songs that told the story of the era he was in.
It was interesting because, at the time, several huge rock acts dominated the charts, like The Beatles, The Beach Boys, and The Rolling Stones, but Bob Dylan made sure his songs made an impact in ways that other artists weren't quite prepared to do. 
Although other artists outsold Dylan at the time, his name was taking on a persona that was bigger than just music. He was becoming an icon for standing up to authority.
In 1963, he had one of his most famous moments when he walked out on The Ed Sullivan Show. They told him that one of his songs was too offensive. This walkout proved to be more valuable to Dylan than playing his music on one of the biggest stages in TV at the time.
He would go on to appear at marches for civil rights as well as anti-war marches. 
The Third Album Blows Up
The second album was a great introduction to the world of folk-rock for Bob Dylan, but his third album, The Times They Are A Changin, really marked the arrival of the icon that Bob Dylan would become.
The songs on the album were incredibly politically charged, and the song title "The Times They Are A Changin" would become one of the most important songs of the 1960s.
The song spoke about how the world was slowly turning into something different from the straight-laced 1950s, and people were finally starting to push back against the injustices that they felt were put upon them.
I don't think Bob Dylan necessarily knew he was becoming the voice of so many, but regardless, his songs seemed to take on a life of their own.
It sounded like croons of the American spirit fighting futilely against the powers that be. The songs of this album are somewhat tough to listen to because of how sad and depressing they can be.
But in spite of that, listening to them today is scarily relevant to the state of the USA. More than 50 years after he wrote these songs, they are still important today.
The In-Between Years, Like A Rolling Stone
Bob Dylan might've taken on the persona of a political folk singer, but it wasn't necessarily the path he wanted to walk. He would take on a bit of a pop persona during this time.
Although it was a bit divisive, this is where he would perfect his now iconic look of big sunglasses, a cigarette, and sharp clothing. It was during the years of 1964-1965 that he would start playing more pop-centric music. 
It's not like it wasn't good music as it was still Bob Dylan, but so many had become faithful to his brand of truthful songwriting, and to see a shift this harsh in their musical hero was a bit too jarring for some to take.
Dylan was a man of the people, and suddenly, he dressed like the rich and famous he had lambasted throughout his early years. Despite the outcry of his fans, plenty of people bought in and helped drive Bob Dylan to greater heights than ever before.
It's rare I get to write about an artist that has a song that's number one on the list of greatest songs of all time by Rolling Stone Magazine, but today is that day. "Like A Rolling Stone" is the song that Rolling Stone Magazine named itself after, and that song came in 1965 off of the Bringing It All Back Home album. 
Now, I'll be honest; I really don't think this is the greatest song of all time; I don't think it's even close to Bob Dylan's best work. The best song he wrote in my eyes is Knockin' on Heaven's Door.
One of my favorite bands of all time, Guns N' Roses, also covered it. Despite my feelings, the song was a massive hit. It not only inspired the creation of Rolling Stone Magazine but also gave the band The Rolling Stone's their name as well. 
This album would be a huge change for Bob Dylan as it was the first time he went electric, as everything up to this point was recorded on acoustic instruments.
The album would feature other massive hits like "Mr. Tambourine Man," which you might know better as one of The Byrd's biggest songs. Much like many others, a band would get one of their biggest hits from something that Bob Dylan wrote. 
Everyone Starts Covering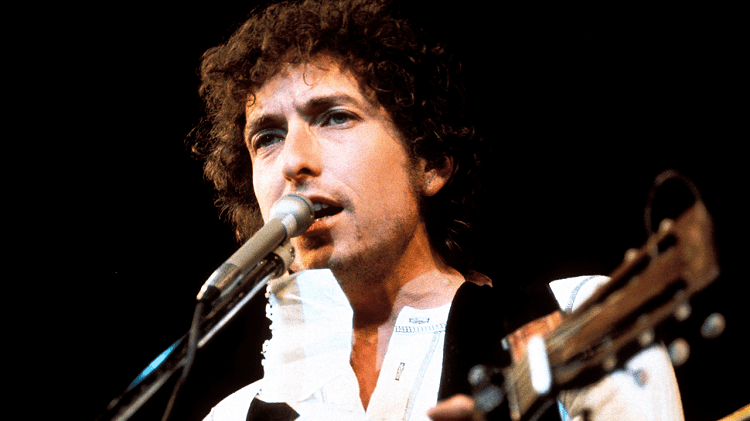 Bob Dylan is one of the fascinating examples of a music icon because, musically, it's not all that impressive. He didn't have the guitar chops of Claton or Hendrix and didn't have the vocal abilities of Paul McCartney or Robert Plant.
He did have a poet's mind and a rebel's heart. That combination led to some of the most amazingly written songs you could imagine. 
One of my all-time favorite Dylan covers is "All Along a Watchtower" by Jimi Hendrix. The Dylan version is fine, but it lacks the desperation and intensity that Hendrix puts into it, and there's a reason that the version you typically hear in every movie, TV show, or video game happens to be the Hendrix version.
But credit where credit is due, Bob Dylan wrote and composed the song. It's very much his achievement even if other musicians did it better. 
The Tours Stop
Bob Dylan is known for being one of the most hard-working musicians of all time and, at one point, had a 30-year streak of nonstop touring. Before that would happen, though, he gained the reputation of being somewhat of a recluse following a motorcycle accident.
He would not tour for the next 7 years and, during that time, would focus mostly on recording and stopped being part of the public eye.
This period of time started in 1966, and it was here the Bob Dylan mythos got bigger and bigger. He would start experimenting with his musical styles and collaborating with other huge acts like Johnny Cash. 
Around this time, Bob Dylan would do something that he had been unable to do for a long time. He learned to sing. Yeah, that might sound mean, but really, Bob Dylan was never lauded for his vocals.
He would often sound out of tune on simple notes, which is crazy for a star of his caliber. The best example is in Like a Rolling Stone, where in the chorus, he pretty much misses all the notes. Whether it's on purpose or not, I don't know, but it sure doesn't sound great. 
On his album Nashville Skyline in 1969, he would unveil some incredibly smooth vocals, often hitting notes higher than many thought he was capable of.
I have to give it to Dylan here, as he nails his vocals on this album, and although it loses a bit of the edginess he was known for, it's still a good listen. 
Bob Dylan Wavers But Bounces Back
The 1970s were a tough time for a lot of 60s icons in the beginning because new styles of music started to emerge, and some tried to adapt too much. Bob Dylan is one of them, and his first few efforts of the decade weren't well received at all.
When 1973 came around, he had a new label with David Geffen's Asylum Records, and the new album with it was Planet Waves.
This was a return to form for Dylan, who took everything he learned from his ups and downs in his heyday to create an album that would throw him back into the limelight. 
"Forever Young" is the big standout on the album that really showcases the vocal improvements Dylan had made throughout the years. He belts out the chorus while singing low croons about the trials and tribulations of life, and it became a massive hit for him. 
Bob Dylan would experiment with Christian music during the 70s at one point, but he wouldn't stay there for long, much to the delight of his fans, and with the dawn of the 80s, he would be ready to make his mark yet again. 
Knocked Out Loaded dropped in 1986 and featured collaborations with a bunch of artists, including Tom Petty, who was the perfected version of Bob Dylan's vocals in a full-on rock band. 
I think Dylan probably felt the same way and decided to hitch his incredibly well-known name to Tom Petty in 1986. They became great friends and eventually joined a band together called The Traveling Wilburys. 
Related read: Tom Petty Bio.
The Hall Calls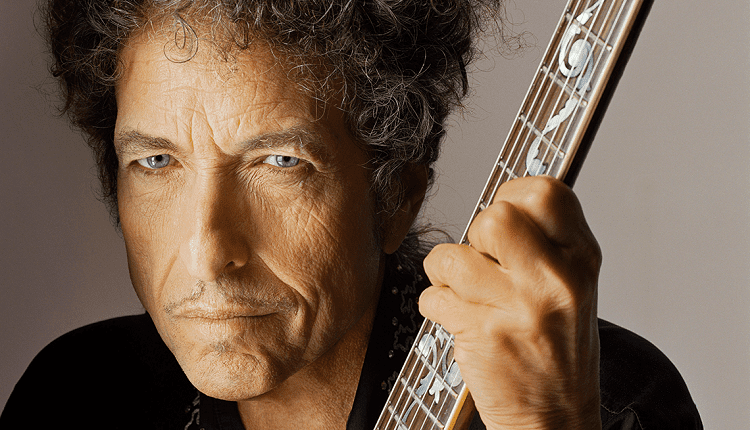 Bob Dylan would get the biggest honor that a musician can receive in 1988 when he was inducted into The Rock and Roll Hall of Fame.
The induction would kickstart the album sales for him and let him pick up some steam before releasing Oh Mercy, which many lauded as one of the best albums Dylan had ever recorded and felt like something he would've written in the early 1960s. 
The Later Years
Throughout the 90s and onward, Dylan would capitalize on his legendary name and would even become a radio personality in the 2000s.
He would go on to become one of the most well-known names in rock music and continued to put out album after album, and while not every album was a bonafide success, he did still manage to make a big impact in the scene with Modern Times winning album of the year in 2006 
To this day, Bob Dylan, at 81 years of age, is still far from done making music, and the only reason he took time off from touring recently is because of the pandemic.
He is one of the true warriors of the music industry, giving his entire life to music and songwriting and, in doing so, cementing his legacy as possibly the greatest songwriter to ever live. 
Today, he's working on a new album and getting back out on tour. He's one of the living legends in the music industry, so if he happens to be playing at a venue near you, go out and see him because you'll be seeing a one-of-a-kind entertainer who is a true original.
In case you're wondering if he still has the talent, his most recent album, Rough and Rowdy Ways, has a 95 on Metacritic, and some have hailed it as his best work in 30 years.
At 81, he is still pushing musical boundaries, and the album debuted at #1 in the UK, marking Dylan as the oldest artist to ever have a number one album at that age. 
Bob Dylan Videos
Dating and Relationship History
Bob Dylan has dated many famous women in the music and entertainment industry, but his two biggest relationships were with Sara Lownds from 1965-1977 and Carolyn Dennis from 1986 to 1992. He had children with both women. 
Scandals and Controversies
In 2021, at 80 years old, Bob Dylan was accused of sexually abusing a 12-year-old girl in 1965. The person who claimed this is now 68 and made the accusation anonymously.
The allegations have e been vehemently denied by Dylan and his people, and they claim that the accusations were impossible due to Dylan being outside of the country at the time the accusations were made. 
Bob Dylan famously walked out on The Ed Sullivan Show when he was told the song he wanted to play was too controversial, and it began his persona as a rebel in the music world. 
Strangely enough, for a rock star, Dylan faced one of the biggest controversies when he decided to go electric for the first time.
He played electric guitar at a folk festival, and the crowd went off on him, booing and shouting in disbelief of their folk hero turning to more pop and mainstream style music. 
While many artists do this, Bob Dylan was called out for using his likeness in 2009 for a Superbowl commercial and his song Forever Young as the backdrop to it.
He had been famously anti-ad for a long time, and some thought it tarnished his legacy. In reality, it was an aging rock star trying to get a quick payday, and you can't knock him for that. 
Net Worth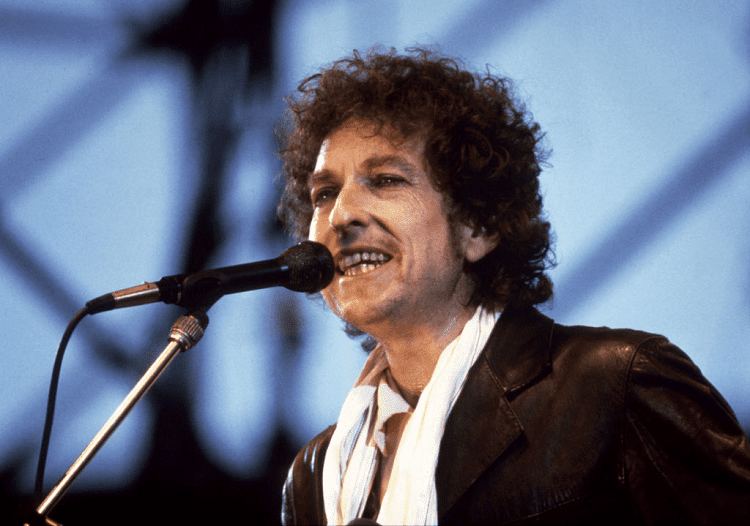 Bob Dylan is worth $500 million dollars today. He has accumulated it over 50+ years of touring and has put out 39 albums over that time period. He is one of the best-selling musicians in music history and is one of the richest as well. 
Real Estate and Residence History
Bob Dylan currently lives in Malibu, California. This is far from his only home, though, as he owns property around the world and also owns property near Minneapolis.
He prefers places in reclusive areas and has specific retreats he can go to in order to spend time with family and friends without his fame getting in the way. 
Bob Dylan Discography
Bob Dylan (1962)

The Freewheelin' Bob Dylan (1963)

The Times They Are a-Changin' (!964)

Another Side of Bob Dylan

Bringing It All Back Home (1965)

Highway 61 Revisited (1965)

Blonde on Blonde (1966)

John Wesley Harding (1967)

Nashville Skyline (1969)

Self Portrait (1970)

New Morning (1970)

Pat Garrett& Billy the Kid (1970)

Dylan (1973)

Planet Waves (1974)

Blood on The Tracks (1975)

The Basement Tapes (1975)

Desire (1976)

Street-Legal (1978)

Slow Train Coming (1979)

Saved (1980)

Shot of Love (1981)

Infidels (1983)

Empire Burlesque (1985)

Knocked Out Loaded (1986)

Down in the Groove (1988)

Under the Red Sky (1990)

Good as I Been to You (1992)

World Gone Wrong (1993)

Time Out of Mind (1997)

"Love and Theft" (2001)

Modern Times (2006)

Together Through Life (2009)

Christmas in the Heart (2009)

Tempest (2012)

Shadows in the Night (2015)

Fallen Angels (2016)

Tripilicate (2017)

Rough and Rowdy Ways (2020)
FAQS
Question: Is Bob Dylan Alive?
Answer: Bob Dylan is alive and still touring at the age of 81. 
Question: Is Bob Dylan in The Rock and Roll Hall of Fame?
Answer: Bob Dylan entered The Rock and Roll Hall of Fame in 1988, and he was inducted via a speech by Bruce Springsteen.
Question: How many Albums does Bob Dylan have?
Answer: Bob Dylan has put out an absurd 39 albums over his legendary career.
Sources Cited: