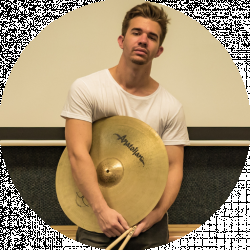 Latest posts by Brett Clur
(see all)
When it comes to iconic musicians, not many stand out as much as Jimi Hendrix. He's widely regarded as the best guitar player to ever live, and I fully agree with that statement. I've listened to so many Hendrix albums over the years. There's nothing better than turning one on and jamming to the tracks on my drum kit.
If you're a Jimi Hendrix fan, you may be wondering what kinds of merch and memorabilia you can get to further express your admiration for him. You've come to the right place, as I'm going to break down everything there is to know about Jimi Hendrix merch. I'll also give you my recommendations for every category.
Bottom Line Up Front
Most Jimi Hendrix merch can be broken down into several categories. These include T-shirts, outerwear, headwear, posters, guitar accessories, and ornaments. When buying merch, it's important to get it from reputable sources to ensure high standards of quality. The Authentic Hendrix store is one of the best places, but I've also had great service from Amazon.
Who Is Jimi Hendrix?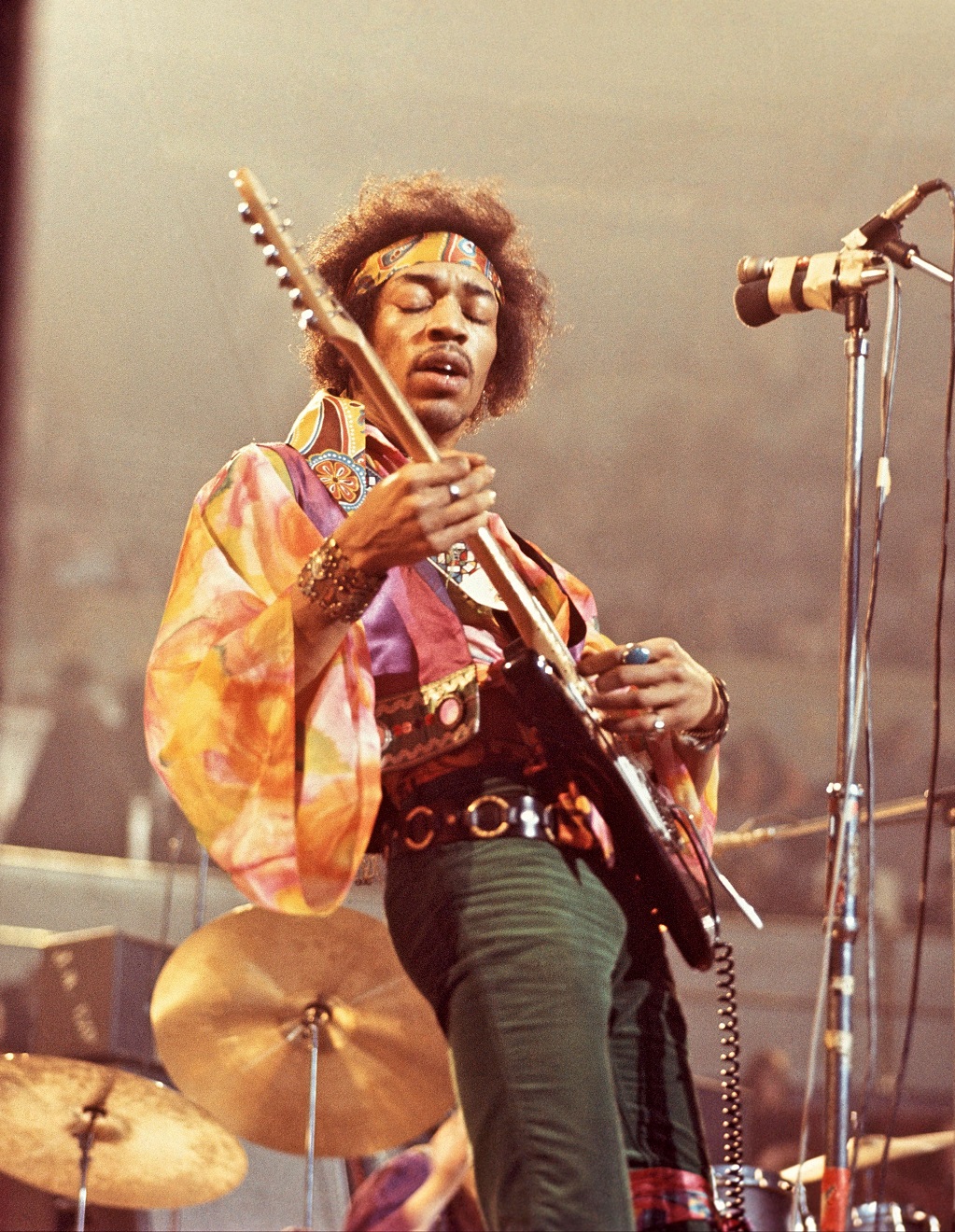 A Guitar Legend
Jimi Hendrix was a world-famous guitar player who rose to fame in the 60s. I first learned about him after repeatedly playing the song Purple Haze in one of the Guitar Hero video games, but everyone at that time discovered him due to his crazy stage antics and his revolutionary guitar skills.
He pushed the boundaries of guitar playing, being one of the first musicians to heavily utilize distortion and feedback. At the time, what he played was bold and a bit dangerous. Today, every rock guitarist loves pumping out distorted guitar parts.
Popular Bands and Songs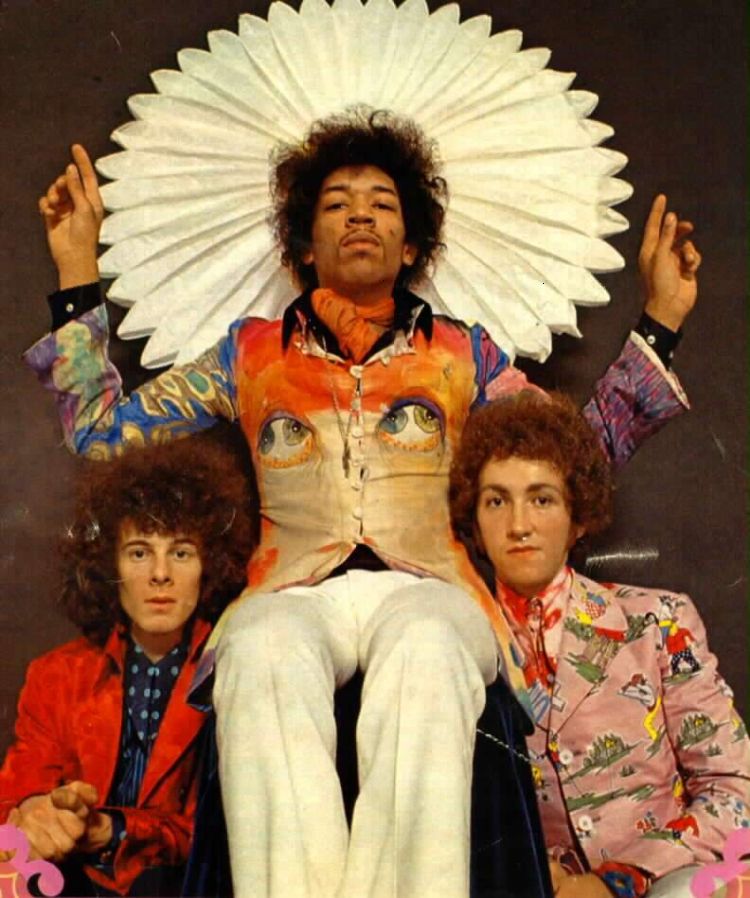 While Jimi Hendrix was an icon in himself, he was always backed by fantastic bands throughout his career. Some of the most popular ones were The Jimi Hendrix Experience, Band of Gypsys, and Jimmy James and the Blue Flames. The last group there didn't run for too long, though.
Those groups released dozens of killer tracks with Jimi Hendrix singing and playing guitar. His most popular songs are Purple Haze, The Wind Cries Mary, All Along The Watchtower, Hey Joe, and Fire.
One of the best things about Jimi Hendrix, which my dad explained to me many years ago, was that all his live shows were different. You were never quite sure what kind of guitar solos he was going to pull off, and that excitement and expectation boosted his fame even further.
Death
Unfortunately, Jimi Hendrix died way too young. He was heavily involved with drugs and alcohol, and that led to his untimely death at the age of 27. His impact has stood the test of time, though, and he still stands as one of the best guitarists to ever live.
With all that being said, let's move on to the merch.
Jimi Hendrix Merch
When I think about band or musician merch, I always find it easiest to break everything down into categories. Some categories are amazing for common fans, whereas others are only sought after by die-hard fans who want nothing more than to have their favorite musicians with them wherever they go.
It's also great to understand these categories if you're looking to get a gift for someone. A Jimi Hendrix T-shirt would be an amazing gift for most people, but only a certain few would appreciate a giant mug with Hendrix's face on it.
Here are the main categories that Jimi Hendrix merch can be divided into:
T-Shirts
Hoodies and Sweaters
Headwear
Posters
Guitar Accessories
Ornaments
Small Extras
T-Shirts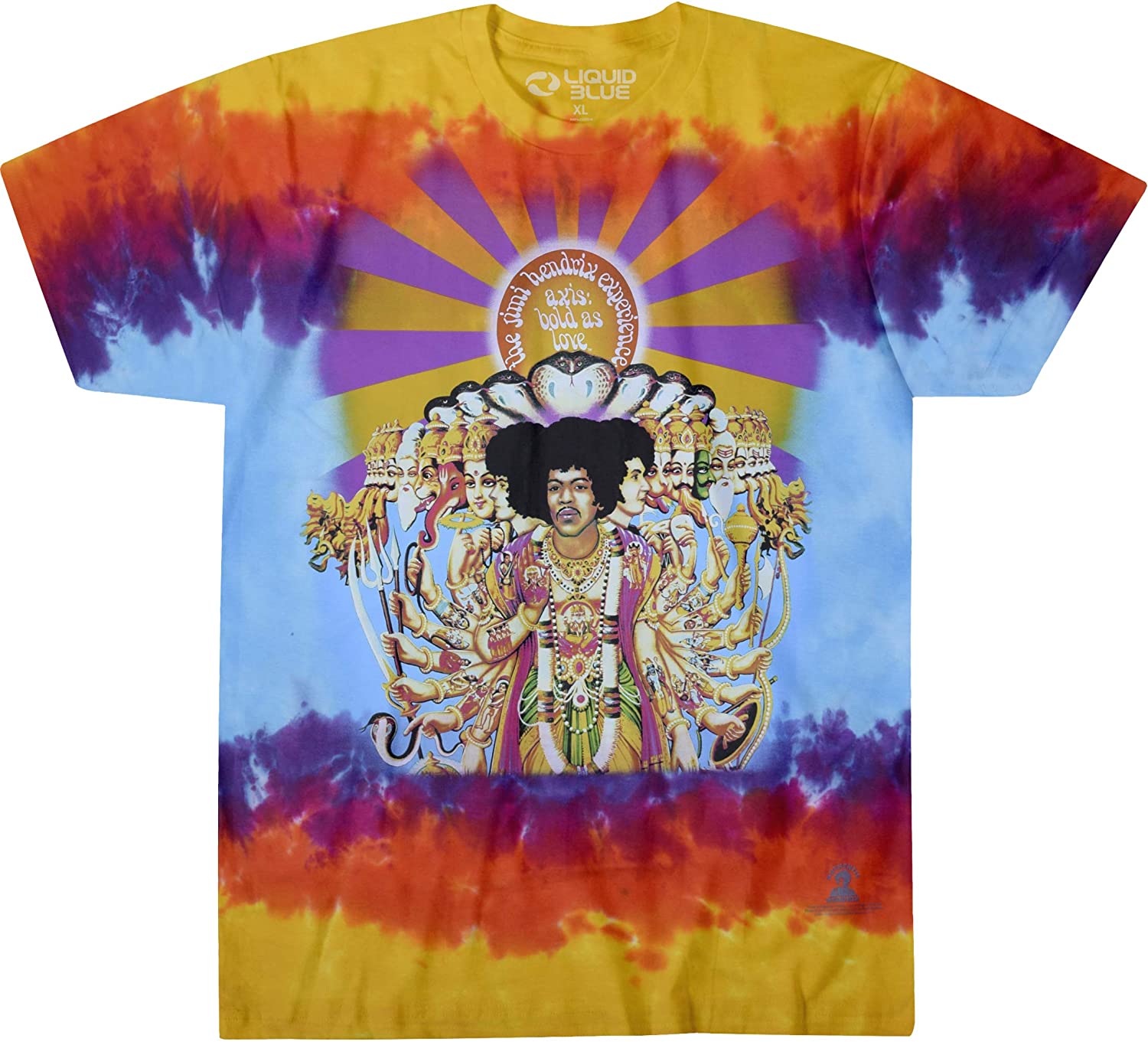 T-shirts are my favorite kind of merch. They can be very subtle at times but still show your appreciation for any artist. When it comes to Jimi Hendrix, many of the shirts available have pictures of his face, a full-action shot of him playing guitar, or lyrics from one of his popular songs.
Another aspect included is tie-dye. As Jimi Hendrix was a popular artist in the 60s, tie-dye was all the rage. Many of his album covers featured bright and vibrant coloring, and it was very common for most of the crowd to be wearing vibrant colors at his concerts.
I'm also going to include tank tops and long sleeves here. While tank tops don't exactly fit the exact description of a T-shirt, you'll find them in the same place that you'll find Jimi Hendrix tees. As I said earlier, you can never go wrong with a T-shirt. So, this would be the best piece of Jimi Hendrix merch to get someone. It'll also be the easiest to find.
Here's an article that highlights some of the best Jimi Hendrix shirts available.
Hoodies and Sweaters
If you need something a bit warmer, you should consider getting a hoodie or sweater. The idea here is generally the same as it is with tees. You'll be able to find ones with Jimi Hendrix's face or lyric graphics. However, I've found the designs to be a bit mellower with thicker clothing. I prefer it this way, as a hoodie with an extravagant design tends to draw lots of attention.
Don't get me wrong, you can still get a vibrant tie-dye hoodie with Jimi Hendrix's name on it, but you'll more commonly find hoodies with small lettering and dark coloring.
Headwear
Jimi Hendrix often wore a bandana when he performed. This item of clothing can easily be found without Jimi Hendrix's name or branding on it, though. If you want to dress up as Jimi for a costume party, any bandana will make you look the part.
I'm mentioning headwear here as you can get beanies, hats, and caps that have something related to Jimi Hendrix on them.
This is the least common type of clothing you'll find, but there are stores that stock this kind of thing! Wearing a Jimi Hendrix hat or beanie is a bit more low-key than wearing a vibrant T-shirt, so it's a great option for certain people.
Posters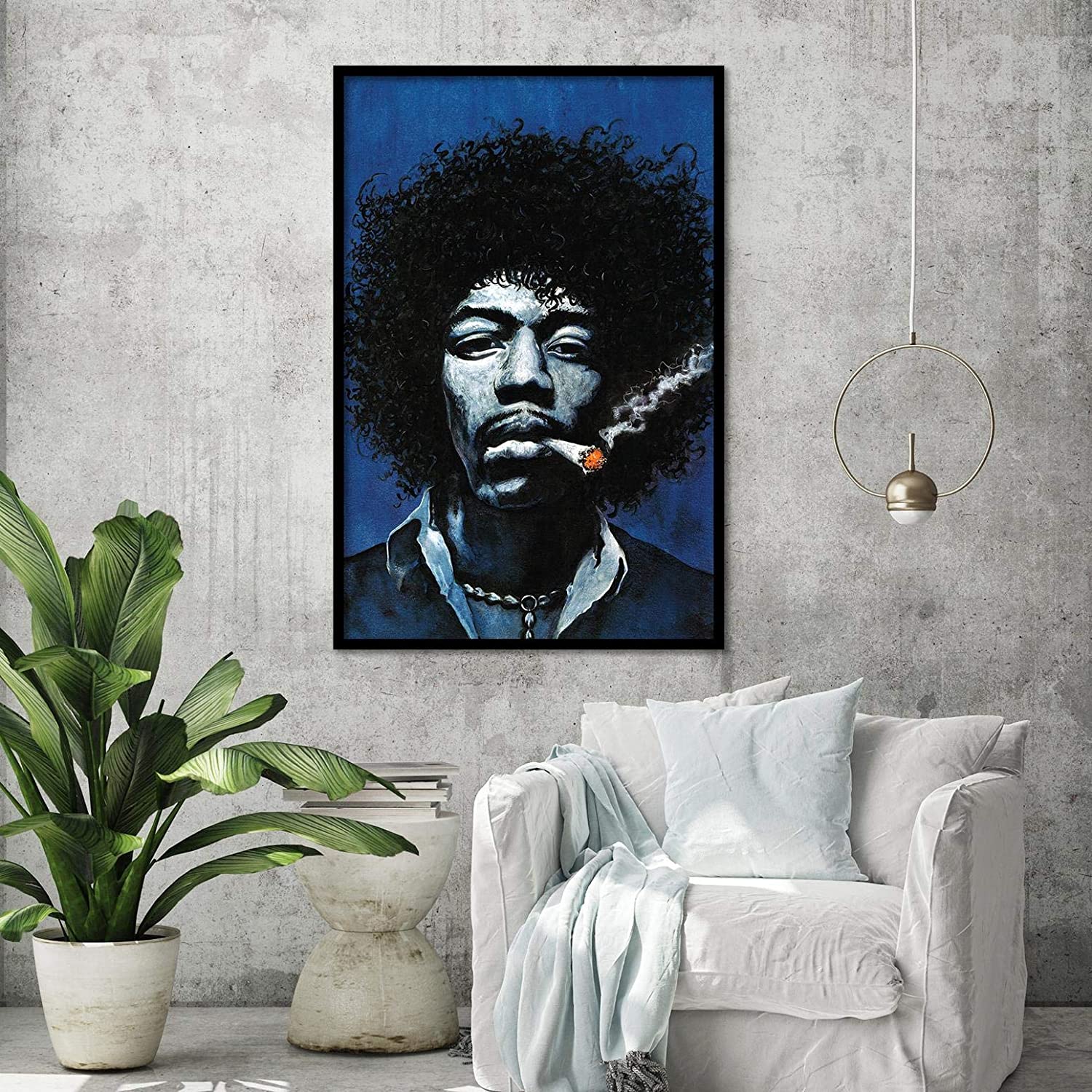 Posters are iconic pieces of merch to get, especially when it comes to Jimi Hendrix. Since Jimi was such a performer, there are countless action shots of him playing on stage that have become incredibly popular. Putting one of these up on the wall of your practice room is an excellent way of paying tribute to Jimi Hendrix and also feeling inspired whenever you see it.
I've been to a few music bars that have large posters of Jimi Hendrix on their walls. They enhanced the vibe of the space drastically, as everyone in there knew that the person on that poster was one of the best guitar players ever. If you want to see some of the best Jimi Hendrix posters available, check out this article.
Guitar Accessories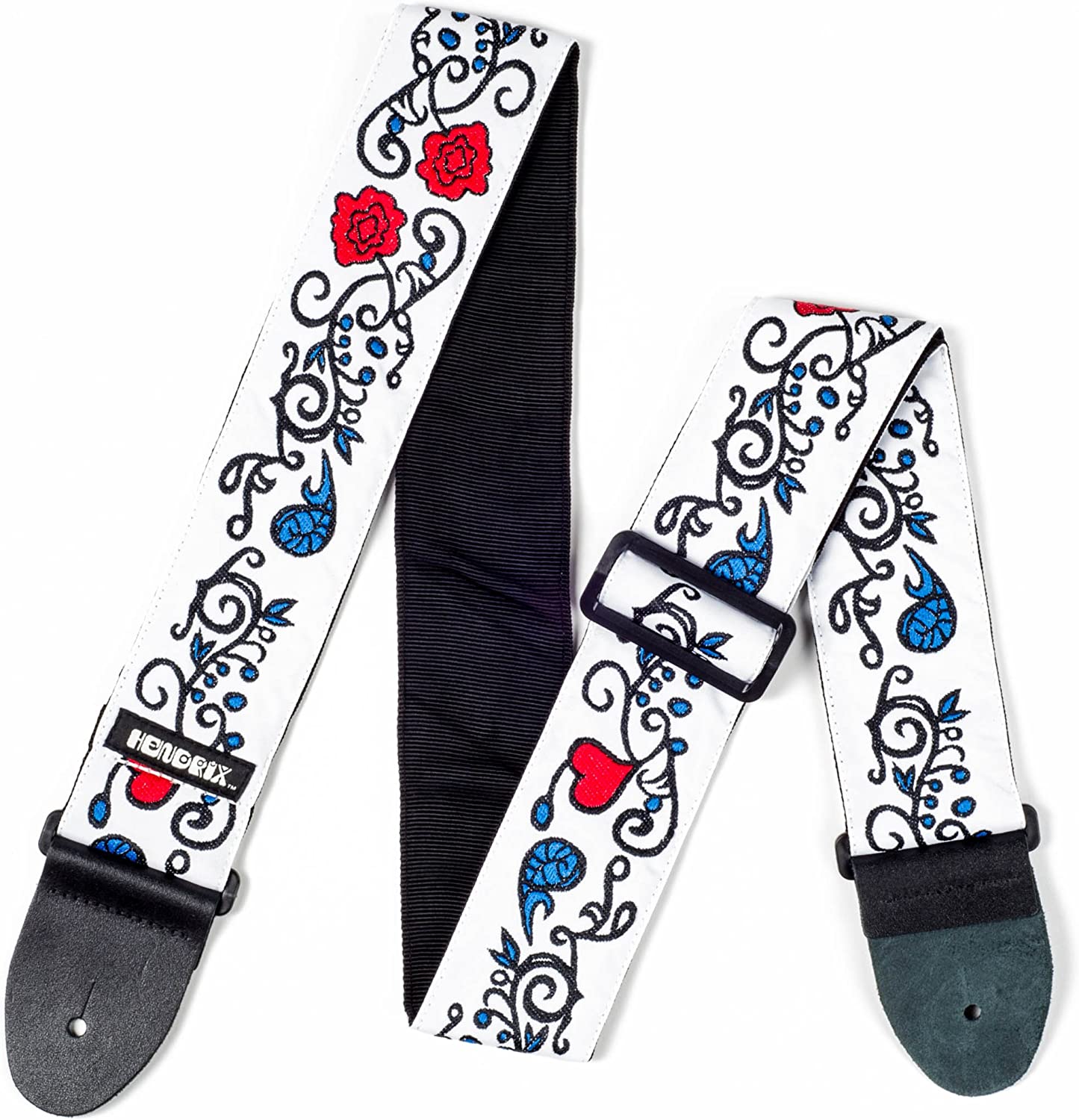 Here's a category for all the guitar players out there. If Jimi Hendrix is a big inspiration to you, you should consider getting some Hendrix-inspired guitar gear. Jimi Hendrix's 1968 Fender Stratocaster was purchased for $2 million.
While that's most probably out of the question for most people, it can be quite fun to get guitar straps and picks to use that are related to Hendrix in some way.
In the case of guitar straps, there are plenty of options available from the official Hendrix store, and many guitar companies have also made straps inspired by Hendrix. All of them are quite busy in their design, perfectly representing Jimi's character and brand.
Stickers are another option that you can put on your guitar case. They're very inexpensive, and guitar cases are one of the best places to put stickers that mean something to you.
Ornaments
Ornaments are things used purely to display somewhere. They're the type of merch that you can use as a decoration for your office desk or to hang next to your rear mirror in your car.
My favorite type of ornament is a figurine. I love the idea of having a miniature Jimi Hendrix and his guitar displayed somewhere around the house. Having one in a bar area would probably be the most appropriate location.
Small Extras
Small extras are what I'm calling anything that doesn't fit into any of the categories above. These are everyday items that simply have something to do with Jimi Hendrix attached to them. This includes clocks, mugs, phone covers, laptop covers, etc.
I'm not the biggest fan of this type of merch, but I know a few people who love this kind of thing. I can see someone starting a collection of mugs that relate to all the rock legends from the 20th century.
The Value of Jimi Hendrix Merch
Obtaining Jimi Hendrix-related merch is one of the best ways of solidifying yourself as a fan. It makes it easier for other Jimi Hendrix fans to recognize you, and it puts you in a community of like-minded people with similar interests.
It's like this with all band merch, but in the case of Jimi Hendrix, it shows that you love what he contributed to the music industry.
I also find merch to be an excellent conversation starter. When someone sees a Jimi Hendrix poster hung up on your wall, you can explain to them what event it's representing and how it affected the world at the time.
Jimi Hendrix Merch Buying Guide and Problems That May Come Up
Pricing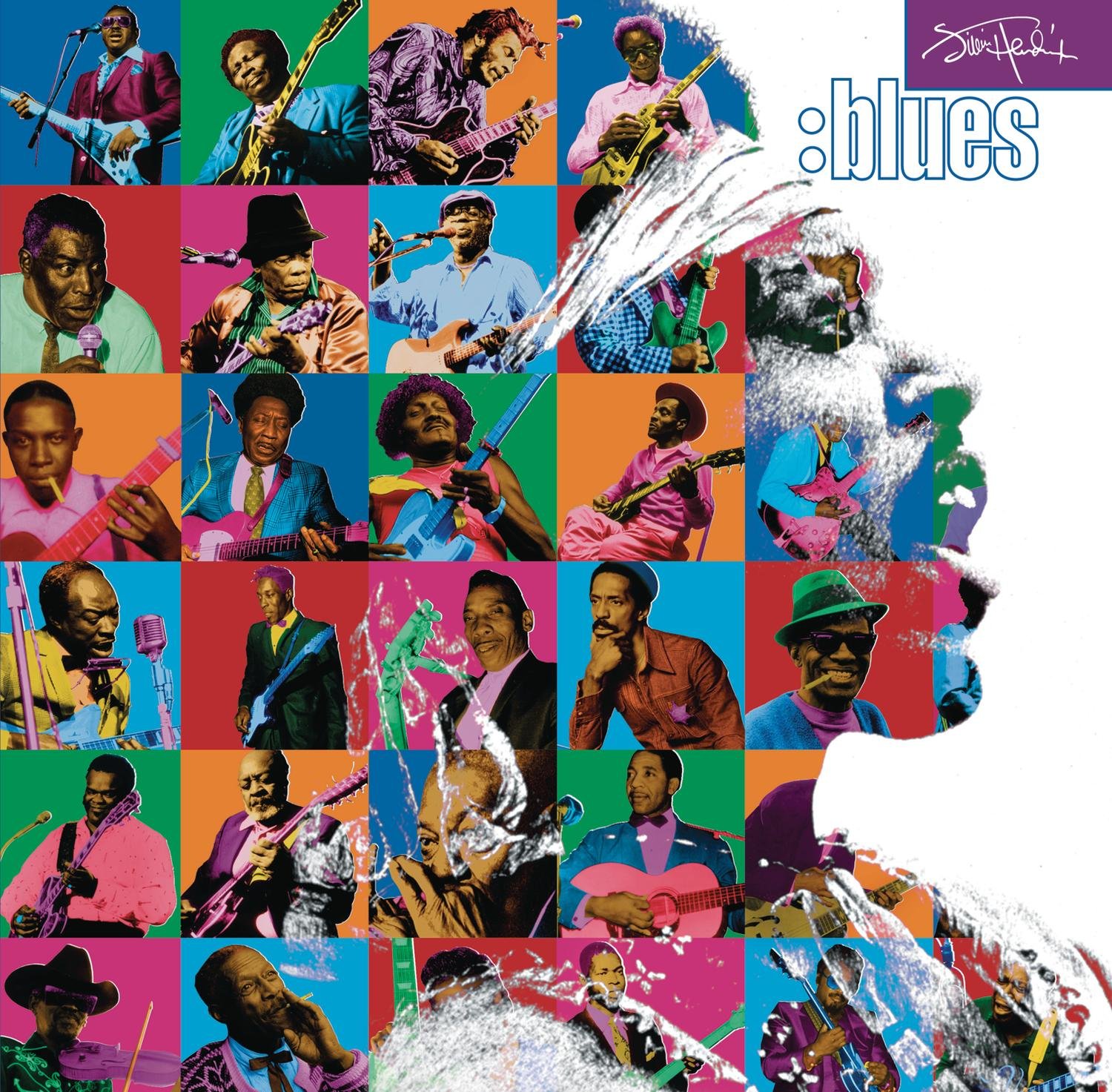 One of the things about artist merch that we all need to accept is that it's generally quite expensive compared to unbranded merch. A simple hoodie with no graphic or big brand name on it will cost around $20, whereas that same hoodie with a picture of Jimi Hendrix may cost $40.
However, there are many affordable options out there. So, I wouldn't rule out getting Jimi Hendrix merch if you're on a tight budget.
Many T-shirts are very affordable, as well as small ornaments to display around the house. The rarity of some merch often determines the price. For example, there are some incredibly rare Hendrix posters that don't come cheap.
Authenticity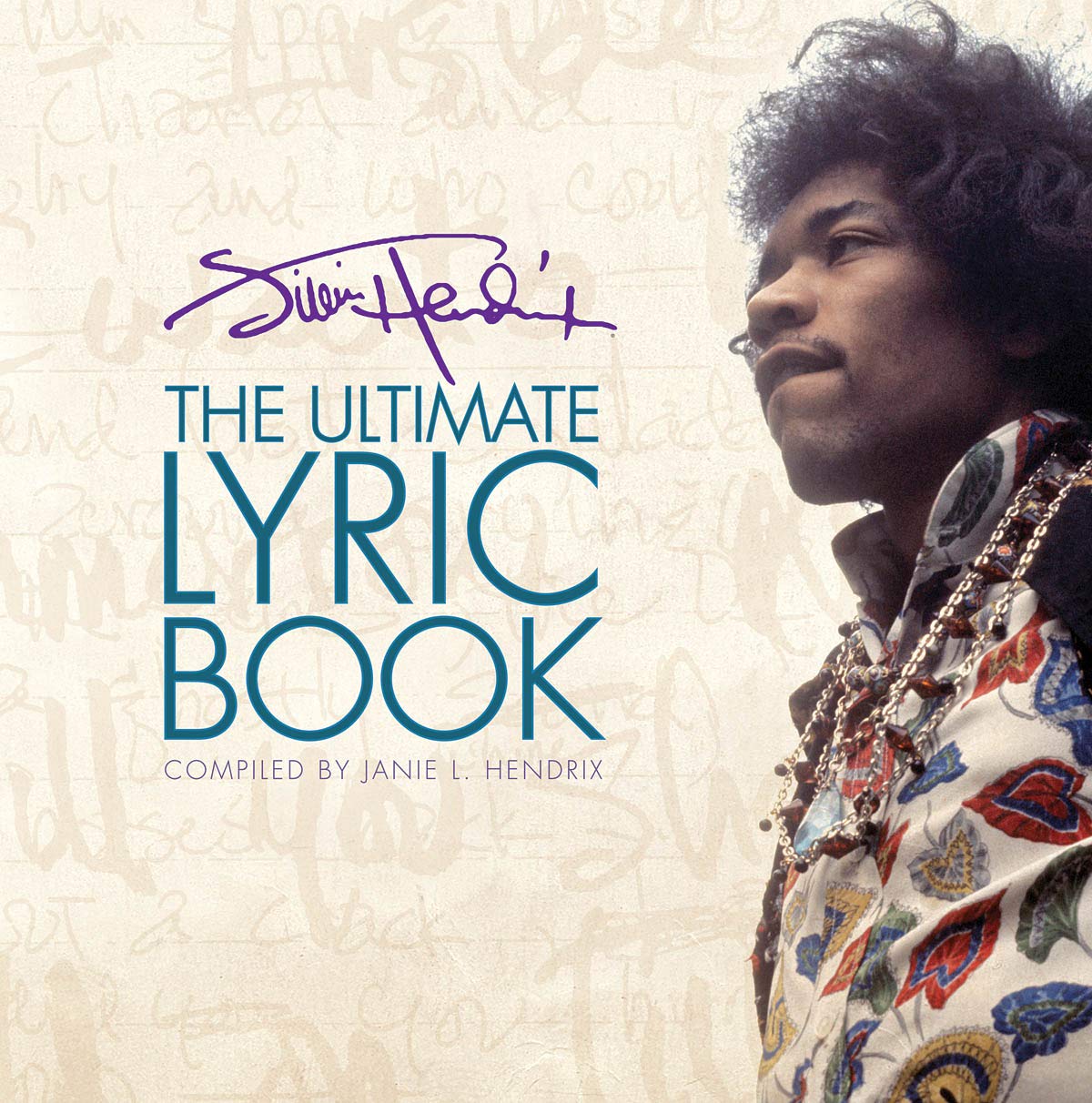 Not every Jimi Hendrix piece of merch available is officially licensed. If you want the most authentic items of clothing or pieces of gear possible, I'd suggest getting them from the Authentic Hendrix store. Amazon has a few brands that sell licensed Hendrix merch.
However, I suggest not discounting unlicensed merch. Most of it still has great quality. You just need to do your research and check user reviews to see if there are any pitfalls.
Since Jimi Hendrix himself hasn't been around for decades, it can be fairly difficult to tell what's licensed and what isn't.
At the end of the day, all the merch you find has the same goal, and that is to show your appreciation for Jimi Hendrix.
Reliability
Reliability is always something to think about whenever you buy merchandise. It's good to know how long something will last before spending your money on it. Artist merch is already quite expensive, so you want to make sure that its quality will hold up over time.
When it comes to shirts and outerwear, you should make sure that the materials used are decent. I won't tell you how many times I've purchased T-shirts only to wear them once before they shrank in the washing machine. It's incredibly frustrating, so make sure to check that out before buying tees or hoodies.
I'd recommend framing posters if you can. They'll stay protected for extended periods when you do this.
Ornaments tend to break over time, so just make sure to place them in areas where there's less risk of that happening.
My Top Product Recommendations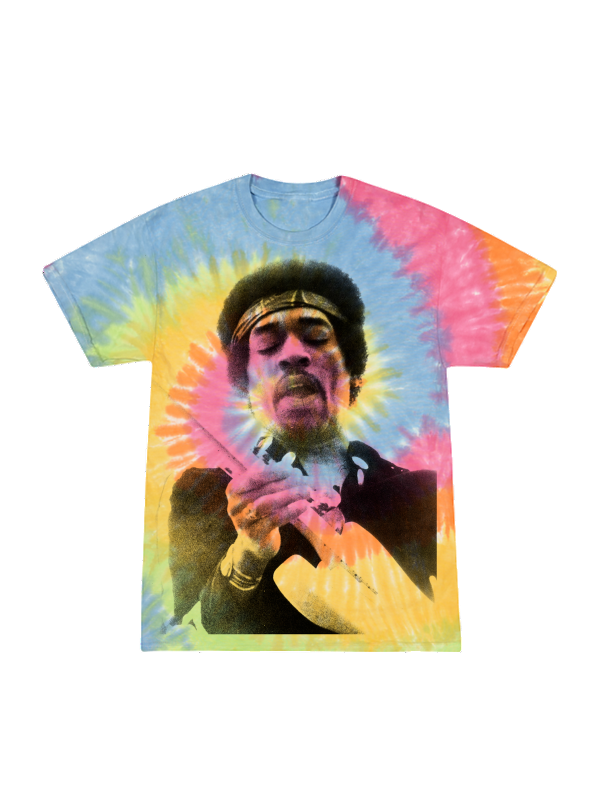 The Maui Tye Die Tee has everything you could possibly want from a piece of Jimi Hendrix merch. The graphic is somewhat of an action shot, having a close-up view of Jimi Hendrix playing his famous white Stratocaster. He's also wearing the iconic bandana in this picture.
The tee has tie dye coloring, bringing you all the way back to the 60s. It has an awesome mix of blue, pink, green, yellow, and orange. These vibrant colors will make you stand out in a crowd, meaning this shirt is excellent for wearing to concerts.
There are a few great Jimi Hendrix tie-dye shirts available, but this is my favorite one due to the close-up picture.
Unfortunately, it can be difficult to find the right size at times. The most common size seems to be small, as that's always available when I check the Authentic Hendrix site. I've seen larger sizes available before, so you just need to be patient and keep checking for when your size is ready to be purchased.
Pros
Vibrant coloring
Epic graphic of Jimi Hendrix playing guitar
Great for wearing to concerts
Cons
Not all sizes are always available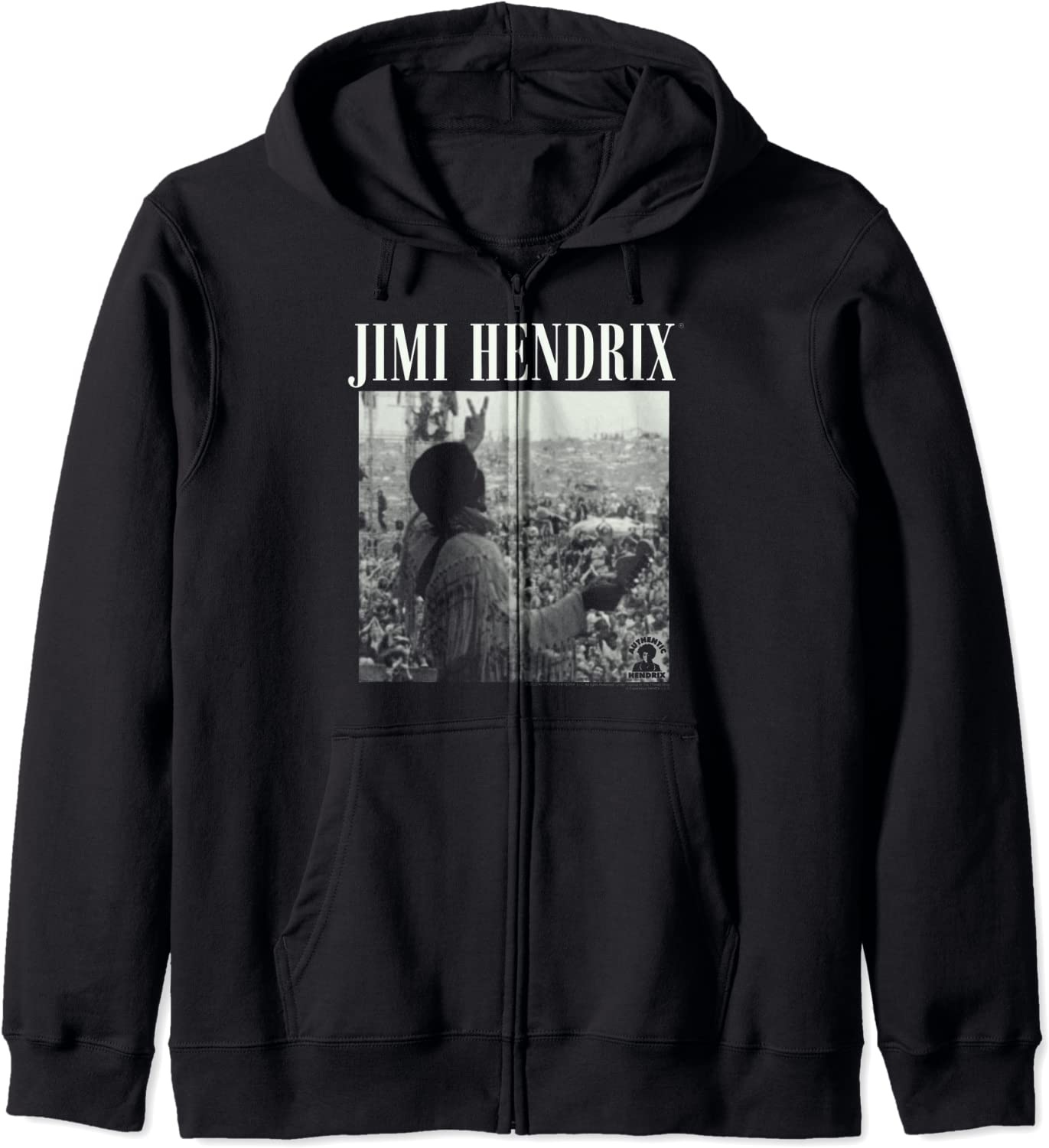 I've selected a Jimi Hendrix Woodstock zipper hoodie as my recommendation for the hoodies and sweaters section. This hoodie is a lot more mellow in its design compared to the T-shirt we just looked at.
It's a simple black hoodie with a picture of Jimi Hendrix giving a peace sign to the crowd at Woodstock. Hendrix was the headlining act of Woodstock in 1969. However, he only performed on the Monday morning after he and his band were supposed to perform the night before. The crowd had shrunk dramatically by then, but Jimi Hendrix still gave the performance of a lifetime.
This hoodie is a great reminder of that gig, as it has gone down as one of Jimi Hendrix's most memorable performances.
It's fairly expensive for a hoodie, but these are prices you need to expect when it comes to artist merch. The benefit is that you can choose to get it in several colors. These include black, royal blue, dark heather, and navy.
Pros
Tribute to Jimi Hendrix's famous Woodstock performance
Multiple color options
Simple design allows it to fit nicely with other clothing
Cons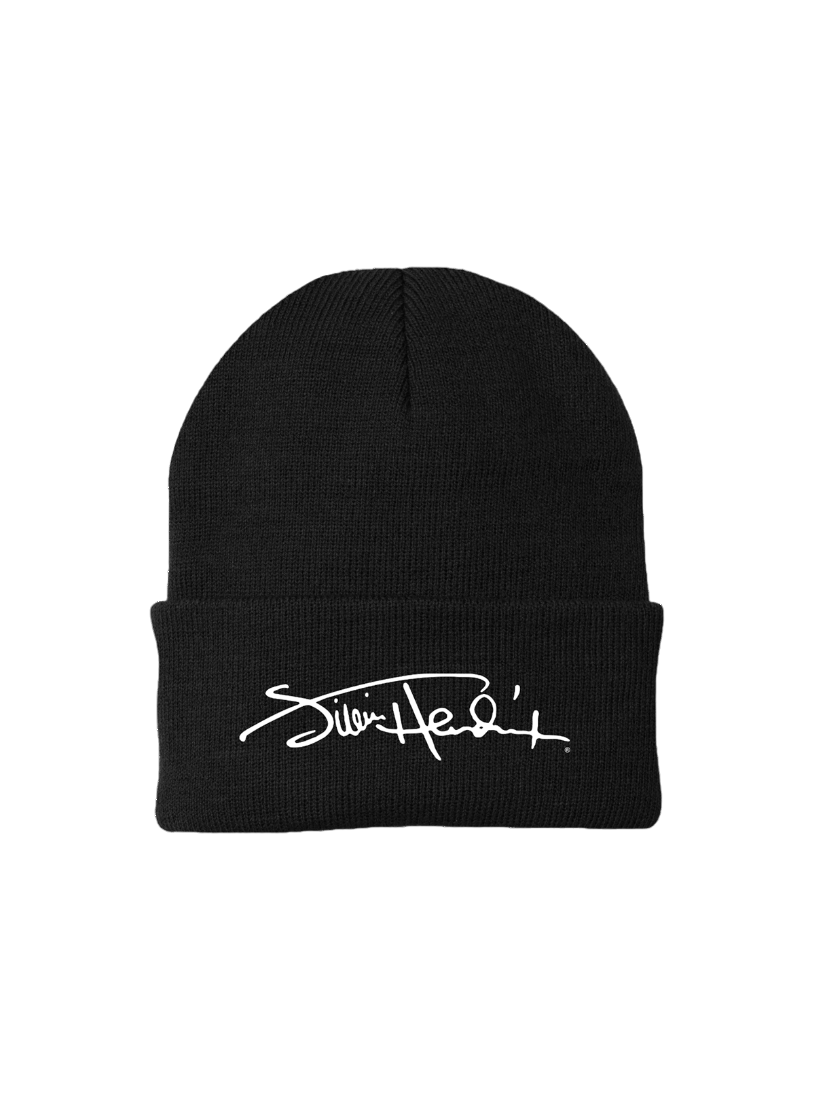 The beanie I've suggested here has an incredibly simple design. It's a black beanie with Jimi Hendrix's signature written on the part that folds over in the front. When it comes to hats and beanies, I'm not a big fan of hectic artwork that makes the headwear look very busy. This signature beanie is more up my alley as it's subtle enough to work with any outfit.
It's an all-purpose beanie, ready to wear in cold weather. It's just a bonus that it has Jimi Hendrix's signature on it. When people ask who's signature it is, you can tell them all about Jimi Hendrix and how heavily he impacted the music industry.
This beanie tends to fit all head shapes, but it may be a bit too large for women or small children.
Pros
Simple design
Excellent material
Works with any outfit
Cons
May be too big for some women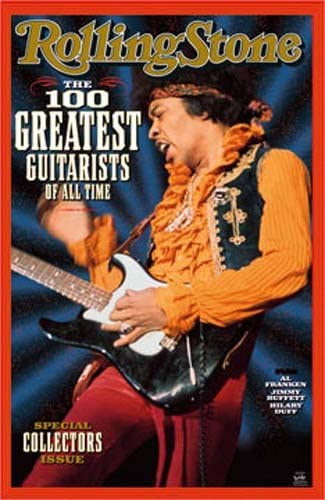 When it comes to posters, giant ones that you can proudly hang on a wall are always my preferred option. My recommendation here is the Jimi Hendrix Greatest Guitarists Rolling Stone Cover Poster.
This poster is big, having dimensions of 22" x 34". It also has incredible significance. Jimi Hendrix made it to the front cover of Rolling Stone Magazine several times, but I'd say that this was his most prominent appearance, considering that this was the issue where he was ranked as the greatest guitar player of all time.
The image of him on the cover looks epic, as it's full of action and energy. It also has a vintage aesthetic, which I absolutely love. Hanging this poster on the wall in your practice room is a fantastic way of getting constant inspiration. It could also work brilliantly as a centerpiece in an entertainment area.
Since the poster is so large, you'll need a big frame if you want to keep it as safe and preserved as possible, and that can be a bit pricey.
Pros
Shows that Jimi Hendrix was rated the best guitarist ever by a renowned magazine
Epic picture of Jimi Hendrix playing guitar
Very big
Cons
Getting a decent frame for this poster may be costly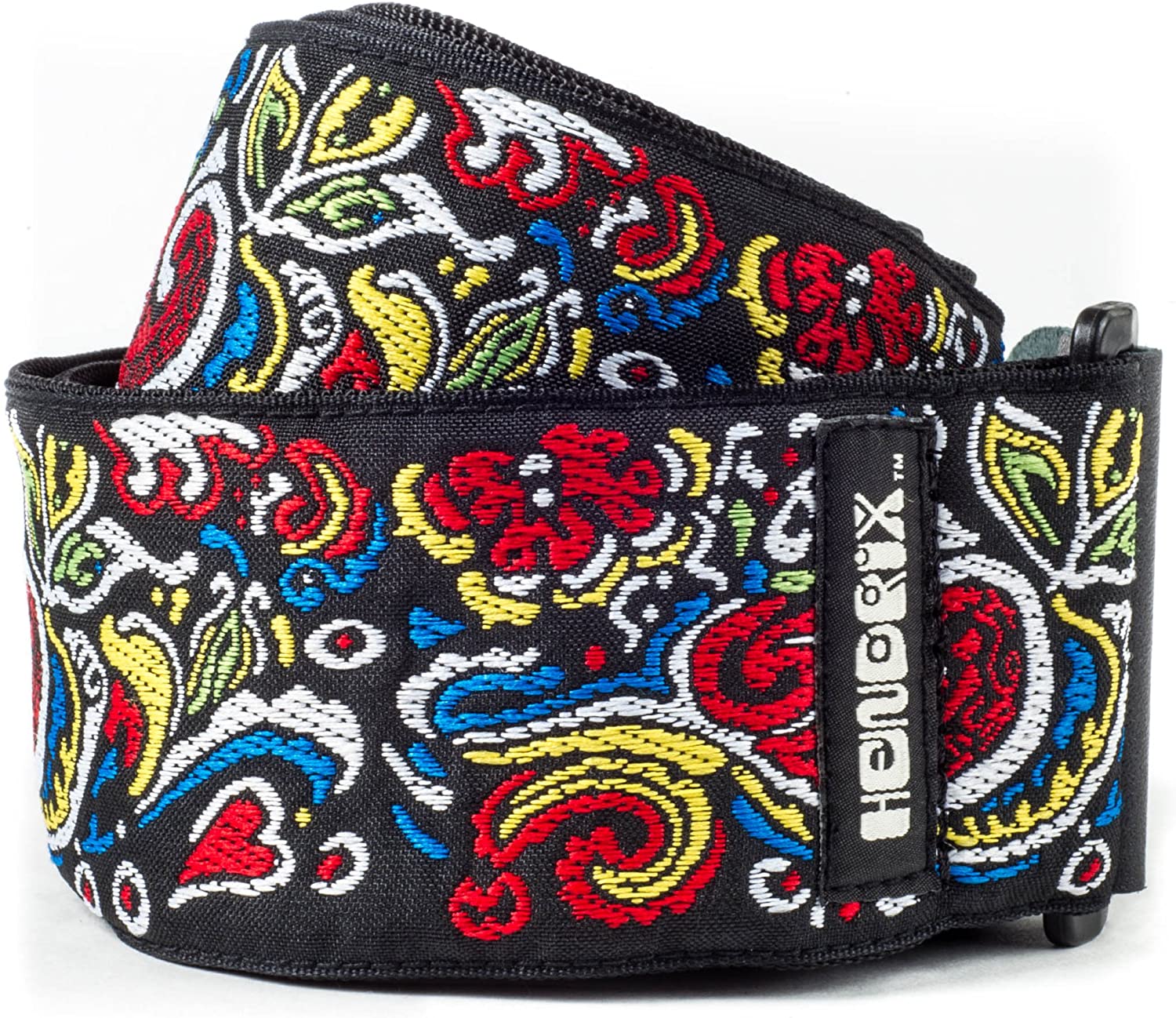 Getting a Jimi Hendrix-inspired guitar strap is a fantastic way of showing your appreciation for him, and this Dunlop Love Drops strap is one of my favorite options. It has a highly expressive pattern throughout the strap, signifying the person that Hendrix was and the music he played.
While the strap isn't instantly recognizable as a Hendrix piece, you'll see his name printed on a label near the bottom of it. Having a strap like this is an excellent way of expressing yourself vividly without having any crazy colors on your actual guitar.
Overall, it's a highly detailed guitar strap that is very well designed. The material is long-lasting, making it a strap that you'll have for many years. The downside is that it's quite expensive for a guitar strap.
Pros
Vibrant design
May make you feel inspired when you use it
Adds character to your guitar setup
Cons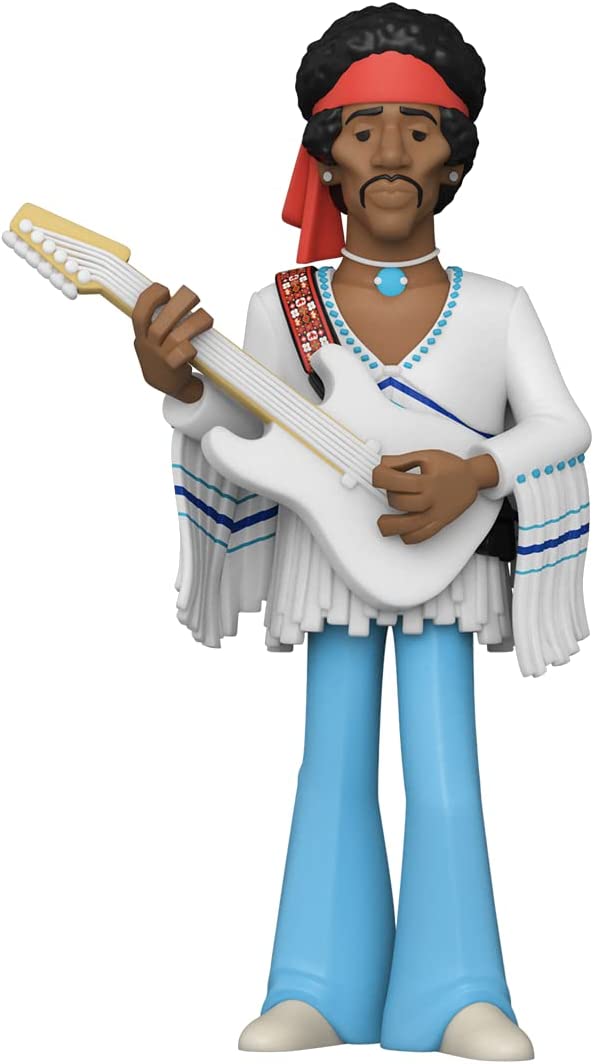 My final product suggestion is a Funko Pop modeled after Jimi Hendrix. I love how smug he looks here. It's a fun design choice, even though Jimi Hendrix was allegedly one of the humblest guys ever. He's wearing the outfit that he wore at Woodstock, making this figurine another celebration of one of Jimi Hendrix's career highlights.
The cool thing about this figurine is that you can clearly see how Jimi Hendrix is holding his guitar the wrong way around. If someone looks at it and wonders why, you can explain how Jimi Hendrix played left-handed, but he restrung a right-handed guitar and flipped it around to fit his preferences. It was one of the more unique things about him.
This figure is 5" tall, making it easy to display anywhere. If you have a Funko Pop rockstar collection, this is an essential addition. If you're new to Funko Pops, this figurine will be a great starting point. There aren't any negatives to mention about this product. It's fantastic in every area!
Pros
Incredible detail
The figurine of Jimi Hendrix has his classic Woodstock outfit
Great size
Easy to display anywhere
Cons
FAQs
Question: Was Jimi Hendrix Merch Popular When He Was Alive?
Answer: No, band merchandise only became popular in the 70s, which was after Jimi Hendrix died. I'd say that Jimi Hendrix merch is more popular today than it ever was back then, though. He's a legend of the music industry, and fans love to get merch that signifies that.
Question: Did Jimi Hendrix Play Instruments Other Than Guitar?
Answer: There are a few images out there of Jimi Hendrix playing keys, bass, and drums at different points. It's uncertain how proficient he was at these other instruments. I can assume that he was fairly good at playing bass, considering that it's the closest thing to an electric guitar.
Question: What Was Jimi Hendrix's Best Album?
Answer: Are You Experienced by the Jimi Hendrix Experience is widely regarded as the best Jimi Hendrix album. It includes all of Jimi Hendrix's most popular songs, and it perfectly displays a good amount of Jimi Hendrix's proficiency with his guitar.
The album was originally released in the UK and then re-released in the US later that year. The US version is the better of the two, including songs such as Purple Haze, The Wind Cries Mary, and Hey Joe.
When I want to listen to classic Jimi Hendrix, this is always the first album that I go to. Not only is it labeled as one of Jimi Hendrix's best albums, but it's also regarded as one of the best rock albums of all time by many music critics.
Question: What is the Conspiracy Regarding Jimi Hendrix's Death?
Answer: Jimi Hendrix was publicly announced to be dead due to choking on his own vomit while being heavily intoxicated. While this is the generally accepted story, there are many fans that believe it to be suspicious.
Monika Dannemann, Jimi Hendrix's girlfriend at the time, was the one to phone the ambulance when she found him unresponsive in the place where they were staying. However, her story changed a few times over the years, with new information being added and some parts of it being changed.
Dannemann committed suicide later in life, and conspiracy theorists believe it to be related to Jimi Hendrix somehow.
Another aspect of the story is that Jimi Hendrix had a fairly rough relationship with his manager, Michael Jefferey. Jefferey was scoring more money from Hendrix than he had any right to, and there was a large life insurance policy that he benefitted from after Hendrix died. The motive was there, and Jefferey had ties with the mafia. He also died in a plane crash a few years down the line, which conspiracy theorists find even more suspicious.
I choose to ignore these theories. However Jimi Hendrix died, his music and legacy still lives on today. It's incredibly sad that he died so young, but his substance abuse issues didn't work in his favor.
Conclusion
Whether you're buying Jimi Hendrix merch for yourself or as a gift for someone else, I always think it's a good idea to understand the significance behind what you're getting. In most cases, the shirts or posters available are tied to specific events or songs that Hendrix was a part of.
While some items of merch may seem very expensive, remember that there are affordable options as well. If a hoodie seems too expensive, a shirt would be a better fit. If a large poster is out of your budget, a small figurine may cost a lot less.
Jimi Hendrix was and is a massive inspiration to the music industry. If you want to demonstrate your fandom and show your appreciation for him, getting some merch is the best way to do that. Good luck in choosing something. There are too many fantastic options for me to hone in on just one!
Recommended Reads: