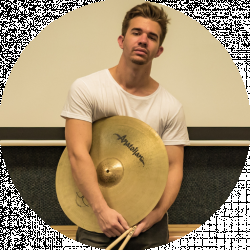 Latest posts by Brett Clur
(see all)
John Lennon was one of the most notable public figures in the 60s and 70s. It all started with The Beatles, and that later shifted to a solo career where he became a leading persona in the hippy movement.
My dad introduced me to Lennon when I was young, and I remember how Imagine was one of my favorite songs to listen to on the way to school. As I got older, I started to understand Lennon's importance a lot more, and now I'm a huge fan of him and his music.
John Lennon was, and still is, a massive inspiration to music lovers. He wrote so many songs that topped charts, and he was an amazing stage performer.
Getting some John Lennon merch is an amazing way of displaying your admiration for him and showing others that you're a fan. In this guide, we're going to look at different kinds of John Lennon merch that you can get.
Bottom Line Up Front
My top recommendation for a piece of John Lennon merch is the KALIYADI Lennon Style Sunglasses. John Lennon's glasses were so iconic that getting a lookalike pair would be the best way of showing your appreciation for him, and these glasses look and feel epic.
Apart from glasses, there are several Rock merch types to look out for when it comes to Lennon merch. These include things to wear, look at at, use for tasks, etc.
Shirts
Shirts are the easiest type of band merch to find. They're also the first thing that most people think of when you mention band merch. I've found that the most common type of John Lennon shirts to find are ones with pictures of him or with lyrics from songs that he's written.
Some examples:
Outerwear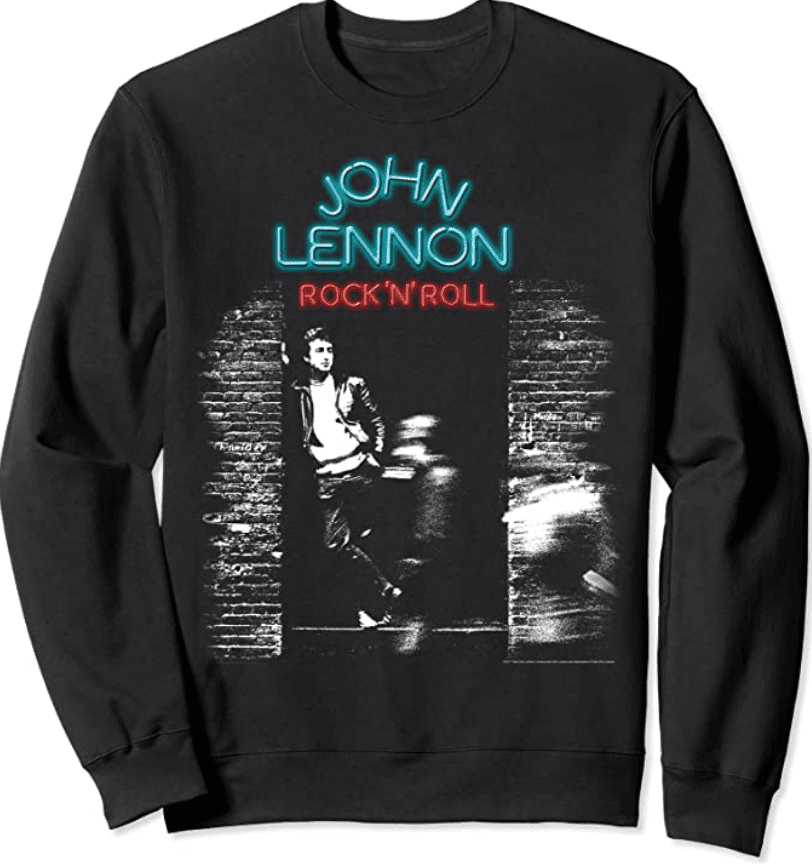 Outerwear refers to anything that you'd wear over a standard shirt. I love wearing clothes that have a bit of personality to them in the winter months. John Lennon hoodies fit that bill perfectly.
Different examples:
Glasses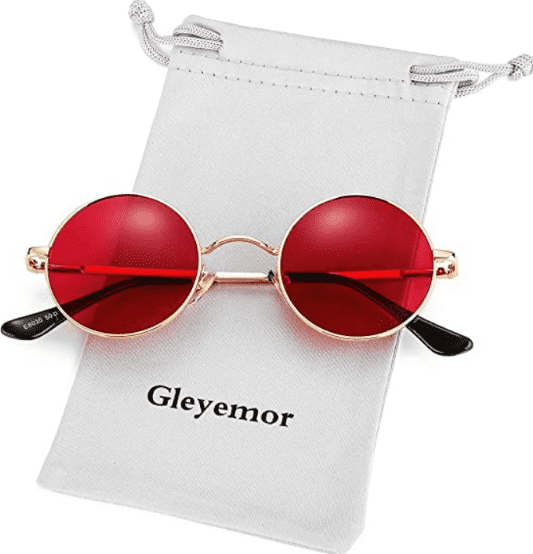 Glasses were the most iconic part of John Lennon's whole aesthetic. I find them to be incredibly trendy, as they're just as fashionable now as they were back then.
Glasses options:
Posters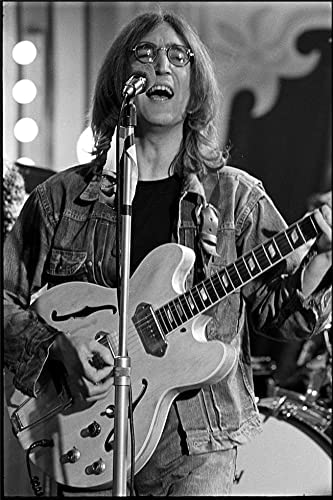 If you don't want merch that you can wear, a great alternative is to get a poster. I love giant posters, so those are always my first recommendation. However, smaller posters look great when they're framed and placed on a desk or bookshelf.
Poster ideas:
Stickers

Stickers are a lot smaller and more subtle than posters. I think these will add a lot of personality to wherever you place them, whether that be on a guitar case, laptop case, or skateboard.
A few Lennon sticker ideas:
Ornaments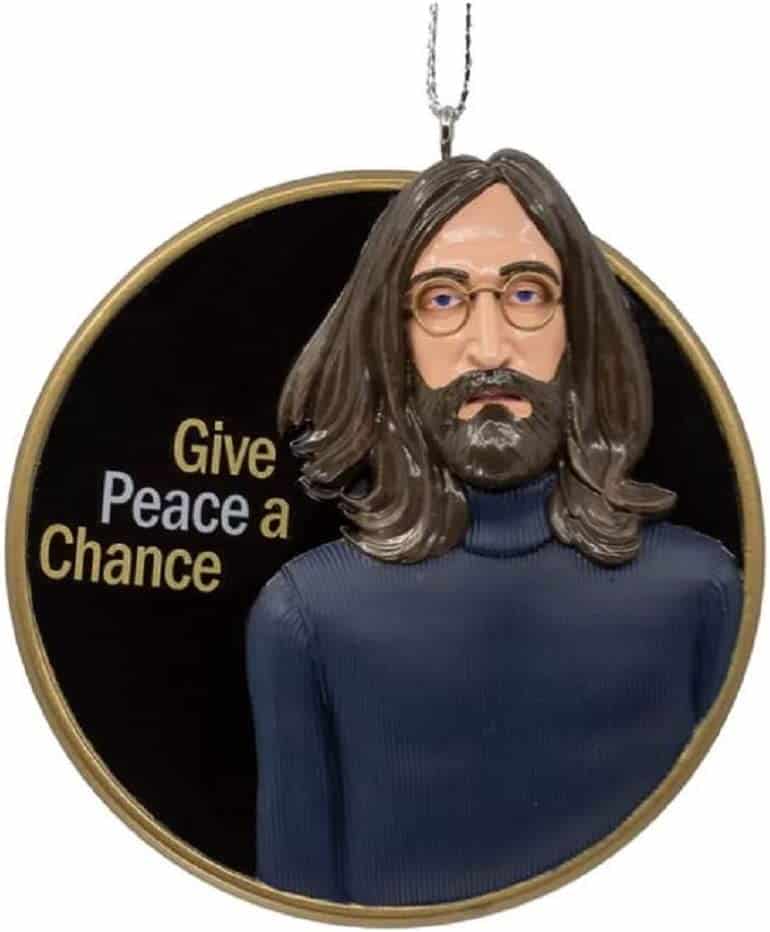 Ornaments are physical objects that you can place as decorations. My favorite place to place them is on my desk.
John Lennon ornament ideas:
Tattoos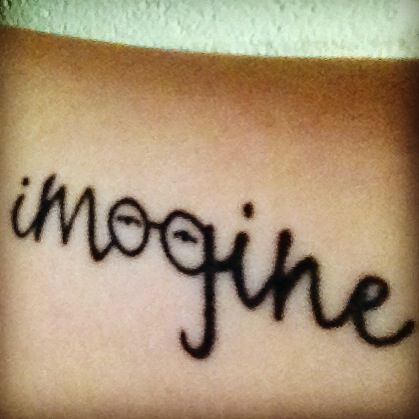 If you're a die-hard Lennon fan, you could consider getting a tattoo to solidify your fandom. While I'm personally too scared to get a single tattoo, I know how important they can be to people. So, I think a Lennon tattoo is a great idea!
John Lennon tattoo ideas:
Homeware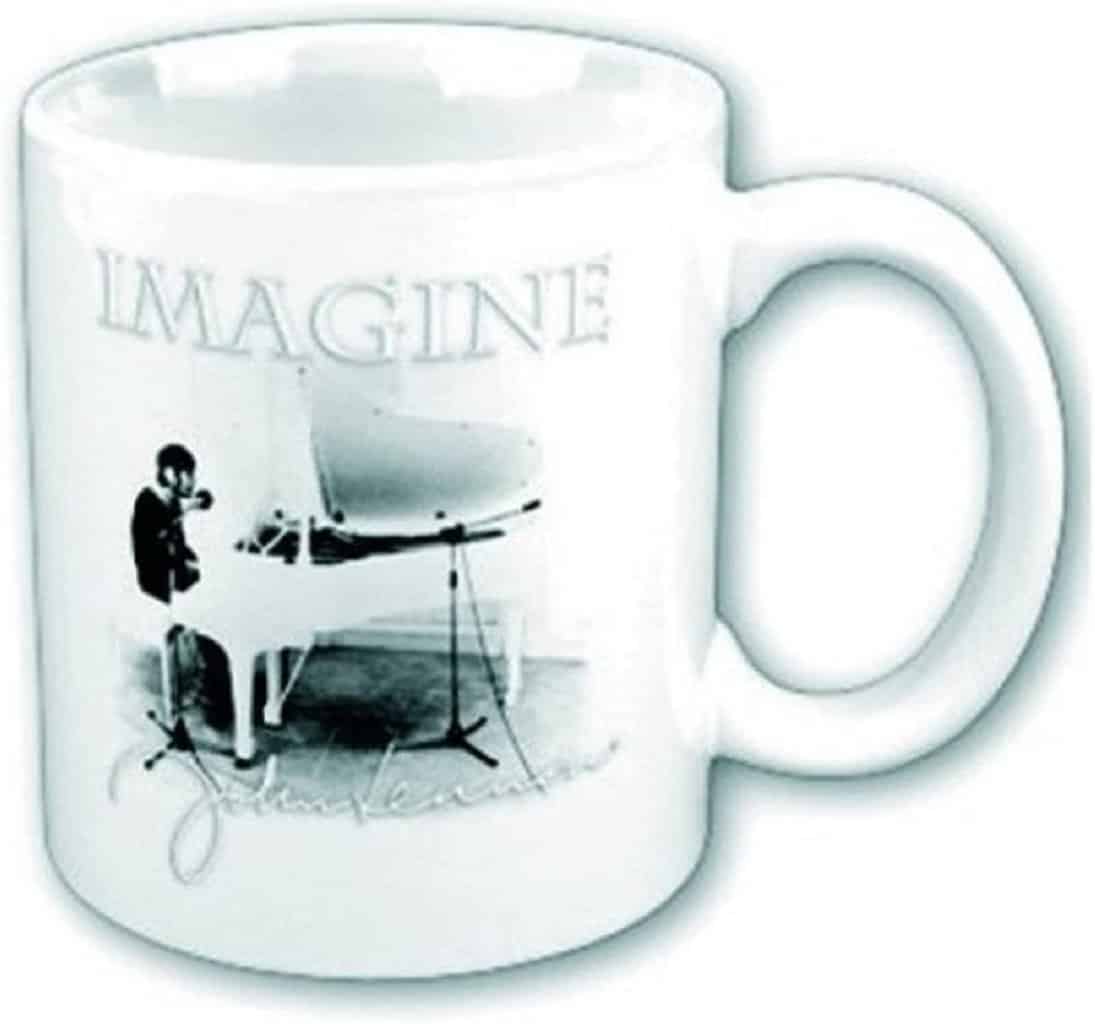 Homeware refers to anything around your house. I must admit, I'm not the biggest fan of this kind of merch, but I know quite a few people who love it.
Examples of John Lennon homeware merch:
The Beatles Merch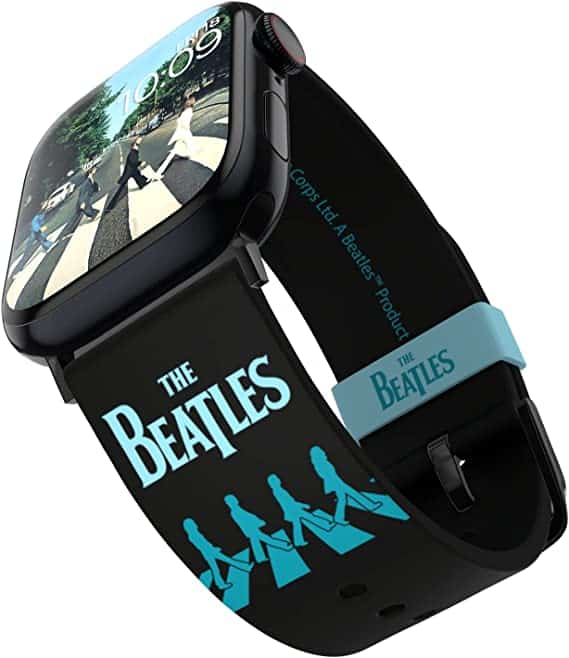 I'm putting Beatles merch here as a separate section, but it basically includes everything I've mentioned above with The Beatles in context. Most of my favorite Lennon-related events came from The Beatles era, and you can find some amazing Beatles merch with Lennon as the focus.
There's an official merch store for The Beatles, but you can also find plenty of Beatles-inspired merch from other stores.
The Beatles merch options:
Sleection Criteria
Authenticity
If you're worried about the authenticity of certain pieces of merch, the best place to buy them is on the official John Lennon store. All the apparel and items there have been officially licensed, and the store is run by John Lennon's estate.
However, I don't find authenticity to be a big concern when it comes to John Lennon merch or any band merch for that matter. If you find an amazing shirt that you like with a picture of Lennon on it, you should get it. It won't make much of a difference whether it comes from the Lennon store or from a third party.
You should always do quality checks, though. Make sure to see what materials are used for the merch and read customer reviews before buying anything.
Apparel Sizes
The last thing to think about that I need to mention is the sizing of shirts and hoodies. When it comes to band merch, sizes are often smaller than you expect them to be. After reading a bunch of customer reviews, I've seen this to be true with Lennon apparel as well.
The general rule of thumb is to get sizes higher than you usually would. The shirts and hoodies will tend to fit you better this way.
If you get the exact size that you usually wear, you may find the items of clothing to feel quite tight when you wear them. I know some people like that feeling, so just use your discretion when looking to buy these things.
My Top Product Recommendations
Even though John Lennon hasn't been alive for a few decades, new Lennon merch is being made every year. There are so many options to choose from, whether you're looking for things to wear or to hang on your walls.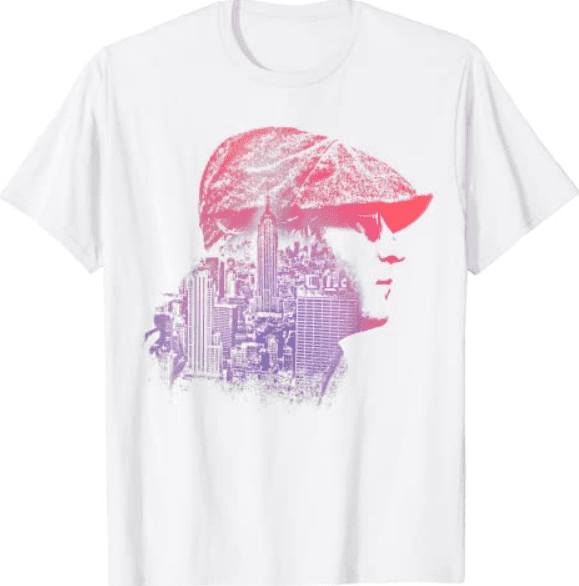 This shirt is my favorite Lennon shirt of all time. I'm in love with its design, as I'm a huge fan of white T-shirts with seamless artistic graphics on them.
The picture is of New York and John Lennon's side profile, and the two merge together very nicely. The image is also quite large, taking up more than half of the space on the front.
While the white shirt is my top pick, you get the option of getting the shirt in heather grey, lemon, and silver.
You can also choose to get it in a men's, women's, or children's fit. On top of that, there are size options for every body type.
Overall, it's an amazing shirt and it's always my go-to option when I want to buy something for a Lennon fan.
Pros
The graphic looks amazing
Fit options for men, women, and kids
Four color options
Large number of size options
Cons
The sizes tend to be smaller than normal sizes from other clothing brands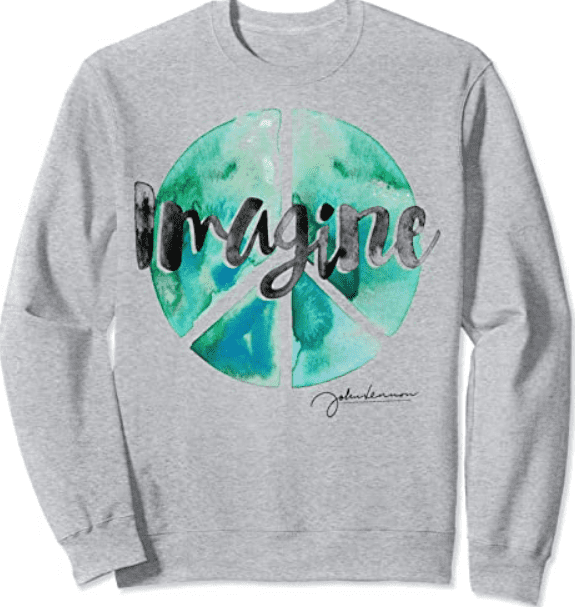 This sweatshirt is a fantastic option for colder days. While I find grey sweatshirts to be quite bland, this one has plenty of added character with the tie-dye peace symbol and "Imagine" written on it.
Imagine is one of John Lennon's most popular songs, so it's great to have an item of clothing that refers to it.
This sweatshirt has a unisex fit, so it'll look great on both men and women. The materials used make it feel very comfortable to wear, and the heather grey color tends to work well with most outfit choices.
The downside is its high price tag. Where most standard sweatshirts would cost somewhere around $20, this one costs double that. However, I love the design so much that I'd happily pay a bit extra for it.
Pros
Colorful picture design to compensate for the grey color
Imagine is one of John Lennon's best songs
Unisex fit
Cons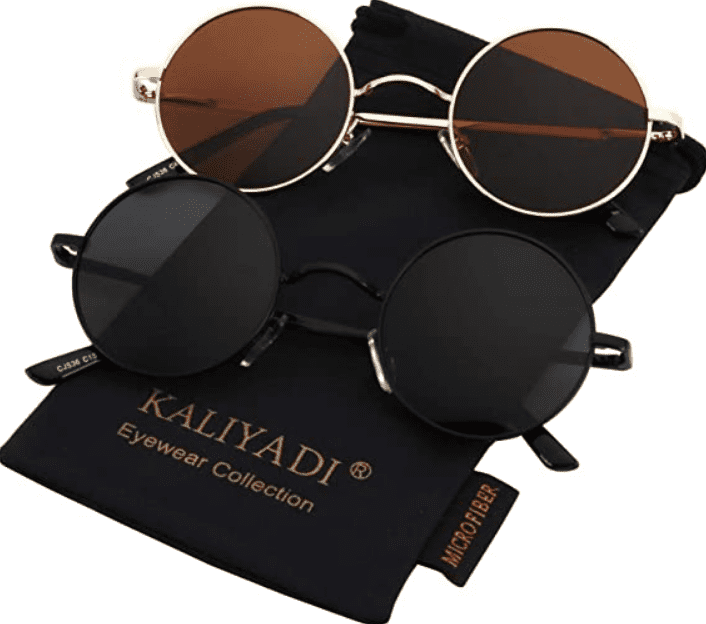 These KALIYADI glasses are an excellent option if you're looking for some Lennon sunglasses. They have a great design which is very closely resemblant to the glasses that John Lennon wore.
They're fairly affordable, and you get a total of 11 options when it comes to lens and frame color. This means that you can easily buy multiple and use them for different occasions.
The lenses are polarized, providing an extra layer of protection from the bright sun.
They're quite thin and light, so you just need to be careful with where you place them when not using them.
This shades are my top pick for this list. I feel that getting Lennon-style glasses is the best way to show your love for Lennon. It's a bonus that they look incredibly fashionable!
Pros
Polarized
11 color options
Affordable
Cons
Can break quite easily if you're not careful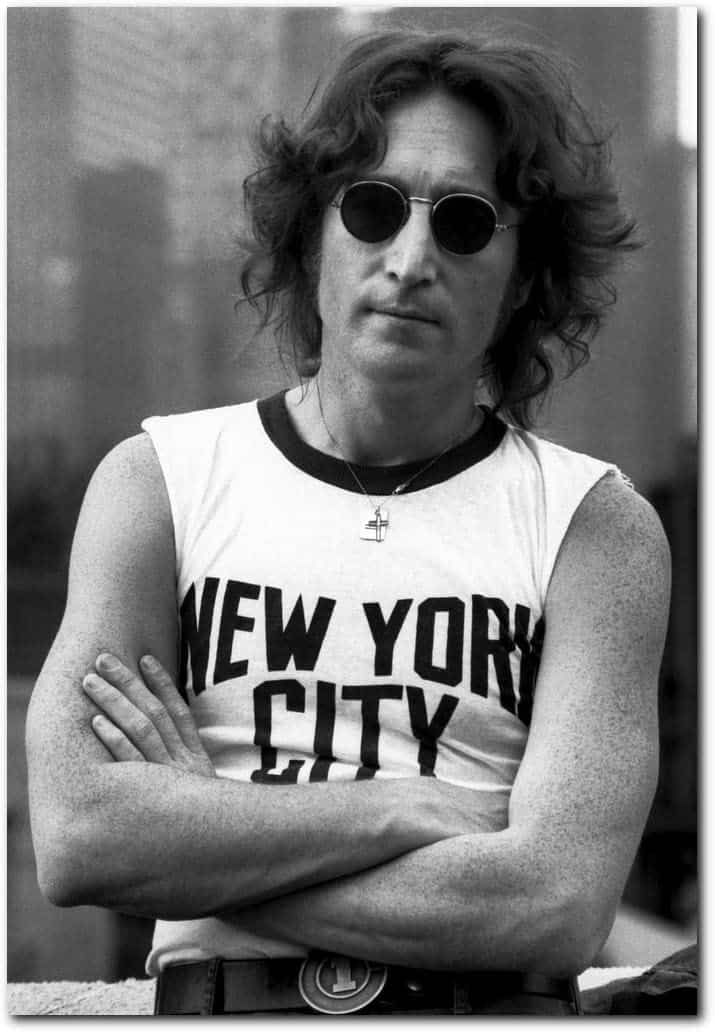 This picture of John Lennon is incredibly famous, so what better way to show your appreciation for him than by hanging it on a wall? It's 13" x 19", meaning it's a fairly large poster to get. I love large posters, so this is right up my alley.
The photo paper is heavy, making the poster feel very durable. However, I'd highly recommend framing it if you get it. It'll make a great feature in any room.
Lennon's smug pose here is what made so many women fall head over heels for him. He loved living in New York, which makes his shirt of choice here very appropriate.
Lastly, he's got his iconic glasses on. What's not to love about this poster?
Pros
Large poster
Heavy photo paper
Epic picture of John Lennon
Cons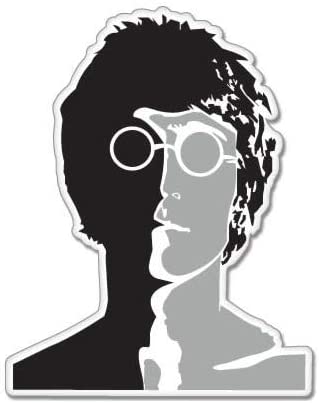 I spent a bit of time looking for cool John Lennon stickers, and I kept coming back to this one as my favorite. It's so artistic, and I love how you can clearly see that it's a picture of John Lennon without having any defined facial features. His glasses always give it away.
You get three stickers with a purchase here, so you can put them on different surfaces. The stickers are about 5", which is pretty big if you think about it.
The cost may seem a bit high, but I say it's worth it, considering that you get three large Lennon stickers that look epic.
Pros
Very artistic
Three stickers included with purchase
Cons
Fairly expensive for stickers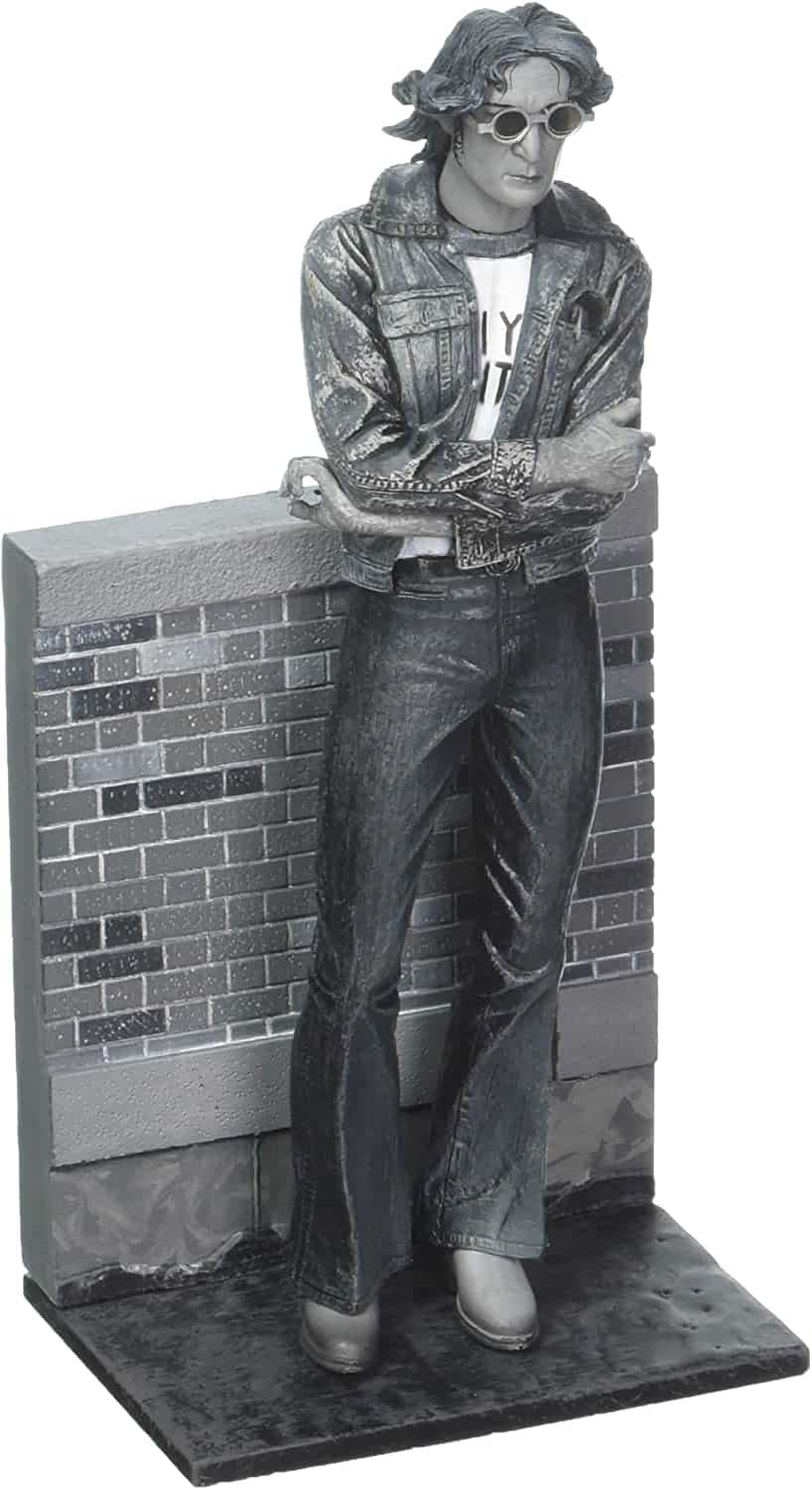 If you want a unique ornament to place somewhere, this Neca action figure is my top suggestion. It's basically the poster I suggested above in physical form, but Lennon is wearing a leather jacket to make himself look even cooler.
The figurine of Lennon is 7", which is a fairly standard height for most figurines like this. It's small enough to put on your desk or on a bookshelf without it looking overwhelming. Personally, I'd put it on my desk so Lennon could keep me inspired while I work.
I love the design choice of having it in black and white. Lennon is a celebrity from the 60s and 70s, so I think it's very appropriate.
Pros
Well-made figure of John Lennon
Tasteful use of black and white
Decently priced
Cons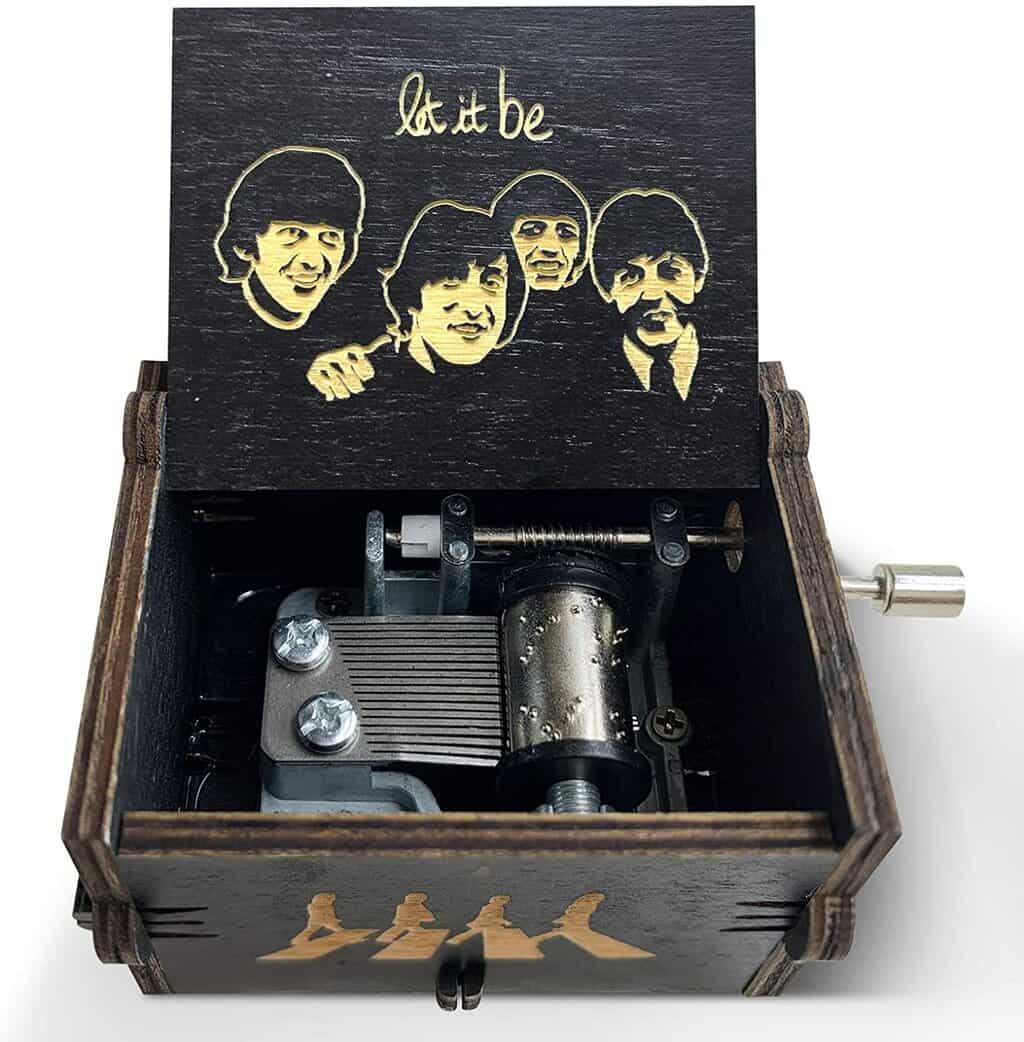 My final product suggestion falls under the category of general Beatles merch. It's a music box that plays the tune for Let It Be when you wind it up.
Let It Be was one of the songs on The Beatles' final studio album, meaning it was one of the last songs that Lennon and McCartney wrote together. This music box is incredibly significant because of that.
I love the carved picture of the band members that you see when you open it up. They all look happy, which is what I'm sure most people like to remember The Beatles as.
This is a great collectible for anyone who loves John Lennon and The Beatles. The only downside is that the sound it produces is quite harsh, and I know some people who detest the sound of music boxes.
Pros
Great collectible for Beatles fans
Very significant as Let It Be was one of the last songs produced by Lennon and the band
The picture of the band inside is fantastic
Cons
Self-Portrait Tattoo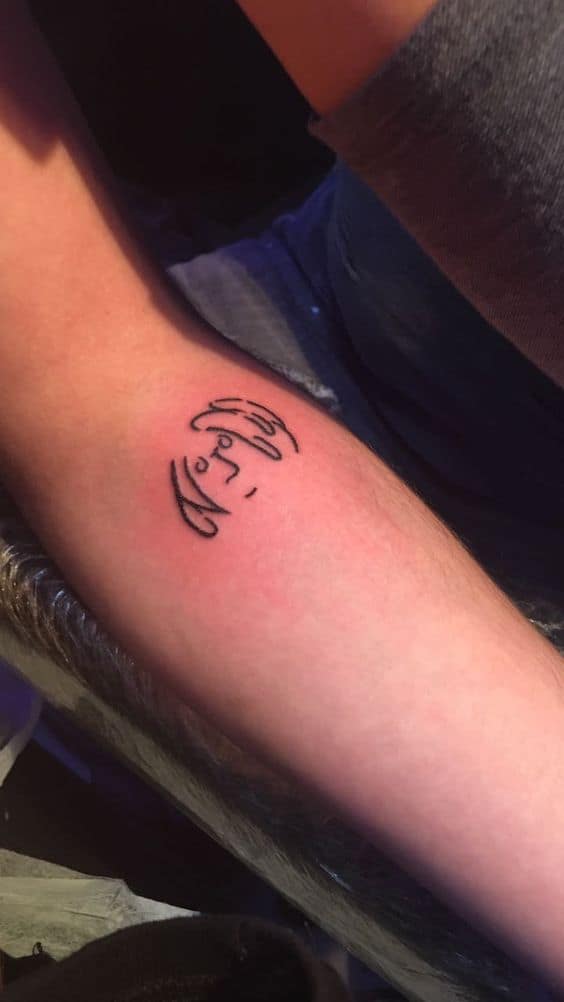 If I were to get over my fear of tattoos and decide to get John Lennon inked on myself, I would undoubtedly get this picture as a tattoo. This was a drawing that Lennon did of himself, and I love it.
It's a minimalistic drawing that is incredibly quirky. It signifies Lennon with the glasses, but I like the long hair as well.
The great thing about a tattoo like this is that it's small enough to put anywhere on your body. You make it the primary focus somewhere or you could get it as an addition to a larger piece.
Pros
It's a quirky picture that Lennon drew of himself
Minimalistic design
Works well as a small tattoo to place anywhere on your body
Cons
Not everyone will like this specific design
Dreamer Blanket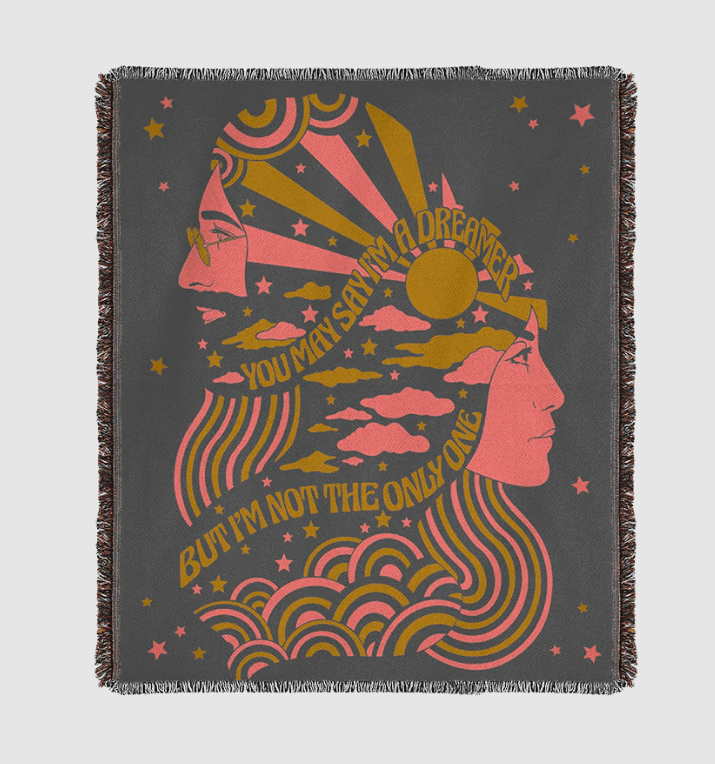 While I'm not a huge fan of homeware merch, I found this Dreamer Blanket to be highly appealing. It has a very vivid aesthetic, making it perfect for people who love vibrant blankets.
The biggest part that drew me in was the way the image has been designed. It has a pictures of John Lennon and Yoko Ono bookending one of the most popular lines from Imagine. I've found that most of the modern John Lennon merch puts focus on his relationship with Yoko, and this blanket is proof of that.
If you love Lennon and Imagine, and you're one of the fans who doesn't mind his relationship with Yoko, this would be a great piece to have in your home.
There are two downsides, though. Firstly, it's very expensive for a blanket, costing close to $100. The other downside, which may only be a concern for me, is that the tassels on the edges can be frustrating to feel all the time.
Pros
Amazing vibrant design
Very warm
Heavy and durable
Cons
Expensive
Not everyone will like the tassels all around the edge
FAQs
Question: Where are the Best Places to Buy John Lennon Merch?
Answer: The official John Lennon store is my first recommendation. It has incredibly high-quality merch available, including shirts, outerwear, posters, stickers, mugs, magnets, etc.
My next recommendation would be Amazon. It's my favorite online store for buying virtually anything. If you type John Lennon's name in the search, you'll find thousands of merch options available.
Some of them are higher in quality than others, so make sure to check the user reviews before you buy anything from there.
Question: Why Was John Lennon Shot?
Answer: John Lennon was shot by an obsessive fan who grew to resent him over time. Mark David Chapman was a huge Beatles fan, but he turned against Lennon after his remarks about The Beatles being more famous than Jesus and not believing in God. There were more reasons, but that one comes out strongest in all the stories about the murder.
Chapman became obsessed with the idea of killing Lennon, and he planned it months in advance. He shot Lennon outside his home in New York, waiting at the scene to be arrested by the police.
Chapman has spent decades in prison, and he's been denied parole over ten times since 2000.
Question: Did Paul McCartney and John Lennon Have a Good Relationship?
Answer: The relationship between Paul McCartney and John Lennon was very complicated. They were as close as brothers, and they made an amazing songwriting team. The Beatles were a tight-knit unit, and the band members spent many tours together.
However, there was a lot of resentment between the two frontmen. Apparently, Paul McCartney loved Lennon most of the time, but Lennon was quite fickle in the way he felt about Paul. The two also had plenty of creative differences.
Things got even worse when Yoko Ono came into the picture, and Paul McCartney felt even more brushed aside by John Lennon. He grew more bitter toward him once The Beatles split up. Thankfully, the two reconciled before Lennon's death.
Question: Why Didn't John Lennon Wear Glasses with The Beatles?
Answer: John Lennon was incredibly self-conscious about how he looked when wearing glasses. The Beatles were pop-culture icons, so their appearance was one of the biggest parts of their fame. He felt that he wouldn't look as attractive or appealing when wearing his glasses.
The other members of the band have said that he wore contact lenses at times and simply couldn't see at others. He would perform on stage without being able to clearly see his bandmates next to him.
He started wearing his glasses in the final years of The Beatles' run, but they weren't performing live at that stage.
Question: What's the Best Type of John Lennon Merch to Get?
Answer: My personal top pick for John Lennon merch is to get Lennon-style sunglasses. The round lenses and thin wire frames are so iconic that most people think of John Lennon when seeing them.
I think they're a fantastic piece of merch to get because you can wear them in most settings. While they're inspired by John Lennon, they're versatile enough to wear with formal and informal outfits.
You can wear them for practical reasons, or you can wear them when attending a dress-up party.
Conclusion
Hopefully, this guide has helped you understand all the subtleties of the different kinds of John Lennon merch that you can get. If you're a Lennon fan, there are so many options out there to choose from.
While my personal pick would be to get some epic Lennon glasses, I find all the options work for different needs. We all need warm clothes for the winter, so why not get a hoodie with a John Lennon-inspired design?
Good luck on your search for the best Lennon merch! I suggest looking for Beatles merch as well, as many of Lennon's best moments were with the band.