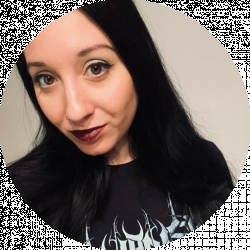 Latest posts by Stephanie Jensen
(see all)
As a rock fan, do you ever think about the crazy amount of merch you own? Or maybe even the type of bands that you wear? If you're like 21% of people, you likely own an AC/DC shirt. But there are so many other popular bands that make great merch and even different types of merch to choose from.
Whether you're new to the rock merch world or you want to learn more about rock merch, we're offering a guide that includes the different types of rock merch, which bands offer the best merch, and more.
History of Band Merch
The origins of band merchandise are hard to trace. I've read that an Elvis Presley fan club was credited with making the first rock music shirt. From here, fans started making t-shirts for their favorite bands.
But what about the first official and licensed piece of band merch? I read on one source that Led Zeppelin inadvertently created the first piece of band merchandise since their crew members used a branded Led Zeppelin shirt as a backstage pass. Eventually, the band decided to capitalize on them.
I'm also reading that former tour promoter Bill Graham is credited with creating band merchandise, specifically by branding Grateful Dead t-shirts with the tie-dye effect. Historian Glenn A Baker said AC/DC was the first band to capitalize on band merch. Again, all of this is unclear. Plus, since the music merchandising business was so murky back then, many of the designs that fans wore were likely bootlegged.
No matter when the first band t-shirt was released, more bands started capitalizing on their merchandise by the 70s. Kiss was the leader of this trend; they not only sold t-shirts but also sold souvenirs such as bobbleheads. Fans also gravitated toward cheaper patches, pins, and stickers. They attached this memorabilia to jackets and vests. This look is now synonymous with punk and metal fans.
Types of Rock Clothing
Rock band clothing is by far the most popular type of rock merch. While we may think of the band tee, there are so many types of rock clothing out there.
T-Shirts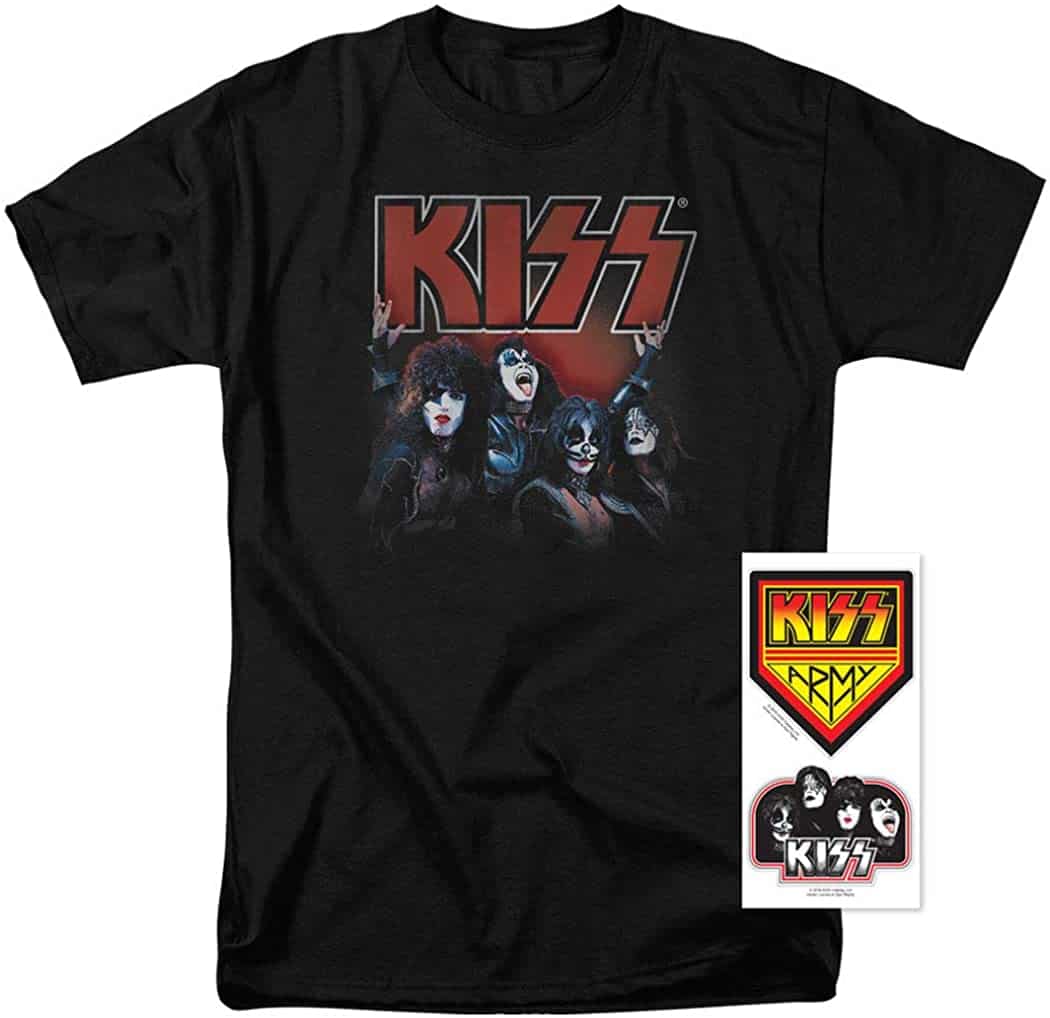 Let's first focus on the classic: the rock t-shirt. A rock t-shirt looks good on everyone and they're a staple in every rock fan's closet. A rock shirt offers more than a representation of your favorite bands and music genre. They never fail to make a statement and attract attention. Plus, the font and imagery of a band logo always look awesome.
Most rock t-shirts are available in unisex sizes, though you can also find women's and youth shirts.
Tank Tops
If you live in a warm climate or simply prefer sleeveless shirts, tank tops are a perfect choice. I noticed that band tank tops have become extremely popular over the last few years, for both men and women.
Long Sleeves
On the contrary, if you live in a cold climate, opt for a long sleeve. I also notice that long-sleeves are becoming more popular, even though they're usually more expensive than a t-shirt or tank top. You can find long sleeves that feature the same or similar logos/artwork as t-shirts and tank tops.
Hoodies and Jackets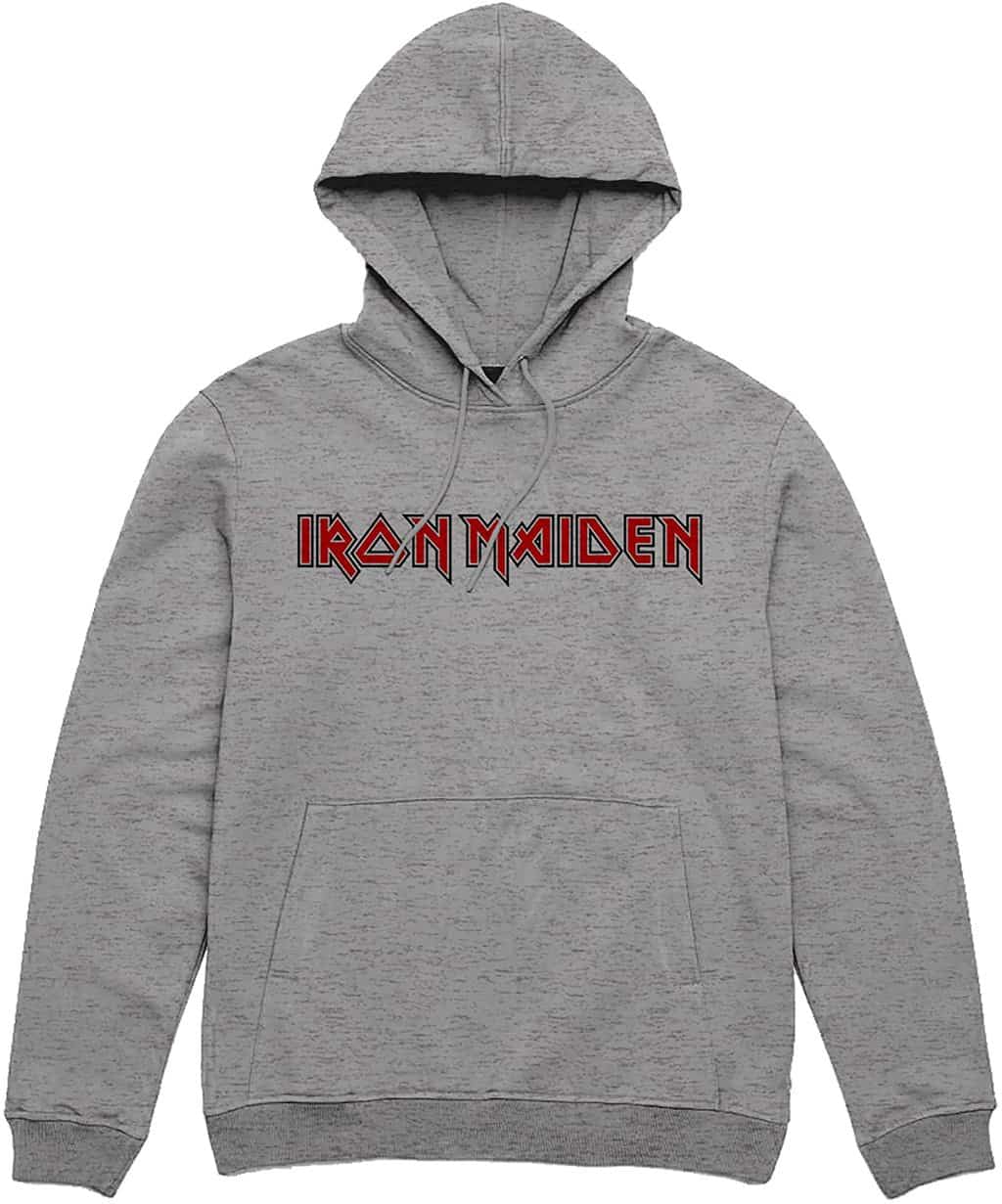 You have many options when choosing cold weather band merch. Hoodies and jackets are the most common choices, with sweaters and windbreakers right behind. I prefer pullover hoodies because they're comfier and more stylish, though I think zip-up hoodies are more common. Even if you don't live in a cold climate, hoodies, and jackets are comfy for lounging and will spice up your rock merch collection.
Hats
Do you love nothing more than a baseball cap? Why settle for a band shirt when you can get a great hat that you can wear daily. This is why a lot more bands make band merch hats. I've seen band merch hats in a variety of different styles and types, so it's worth it to shop around.
Sweatpants and Leggings
I see both sweatpants and women's leggings sold by more bands. Either style is perfect for lounging and is more interesting than your typical pajama pants. Plus, if you're too lazy to change when you go grocery shopping, you're staying comfy while still supporting your favorite bands. Most bands adapt their album artwork to fit the pants, which I think looks cool!
Bags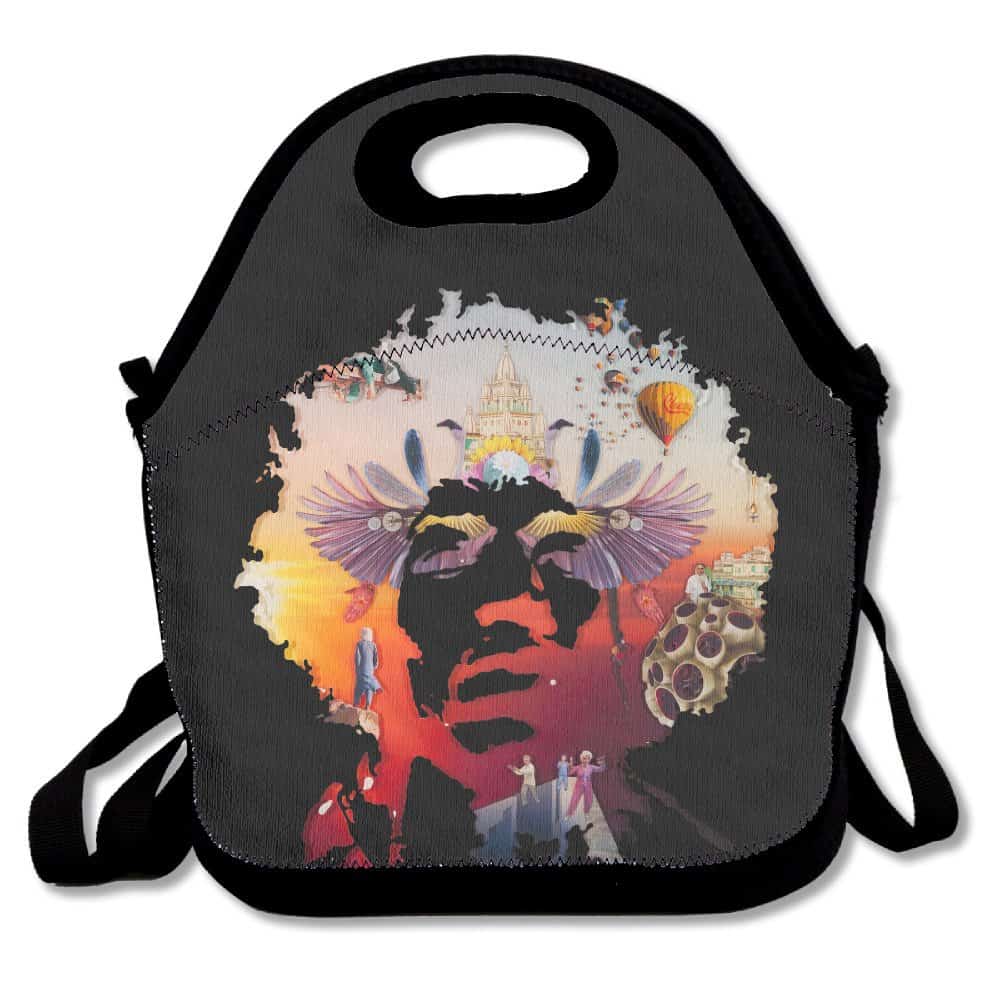 While not the most common band merch accessory, I have seen band bags before. I sold merch for one metal band, and they sold branded tote bags to carry your merch at the show. I thought that was such a neat idea! However, I've also seen band merch purses and even suitcases before. It's worth checking out all of these unique merch pieces!
Other Types of Rock Merch
Clothing is not the only type of band merch out there. You would be surprised at all of the other great stuff that you can buy!
Posters
At this point, posters are traditional rock merchandise. You hung up posters all in your room growing up and you likely still hang up your favorite band posters in your place. Posters are a great way to express your musical passions to your loved ones and guests.
Stickers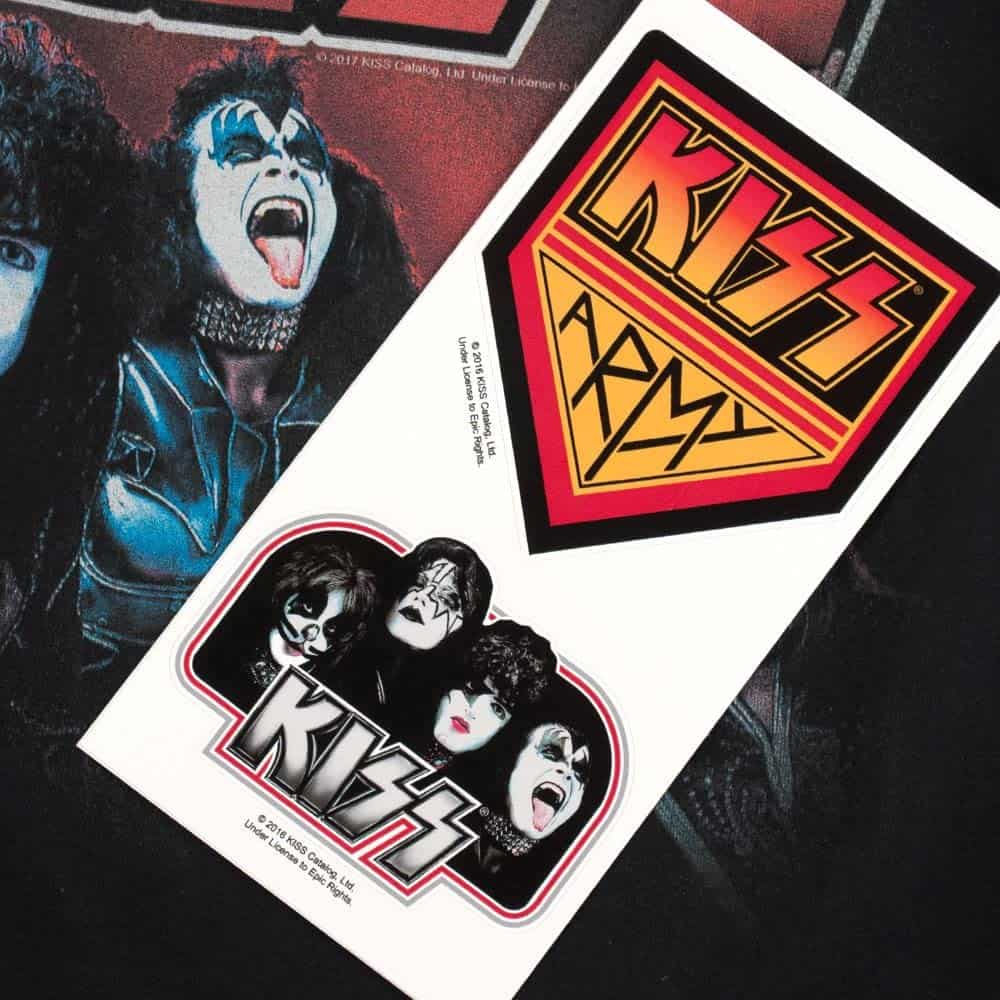 I often get free stickers when I buy some merch from a band or even when I order something online. I don't like stickers because I collect so many and don't know what to do with them. But when I was younger, I would put stickers on my school notebooks. My friends also put stickers on their lunch boxes, laptops, cars, furniture, street signs, and more. I even know people who use band stickers for scrapbooking and other art projects.
I've seen some unique and bizarre sticker designs. No matter how you use the stickers, they're sure to get some reactions from people.
Figurines
Figurines are some of the most unique merch items. Bands from Kiss to Cannibal Corpse sell action figures and figurines. I even have a Sharon Osbourne bobblehead (I think my brother has the Ozzy one). I especially love figurines and action figures because they serve as collectibles.
Most of these action figures include special items. I remember my brother and I used to collect Kiss action figures when we were kids, and most included toy instruments, costumes, and more.
Mugs and Cups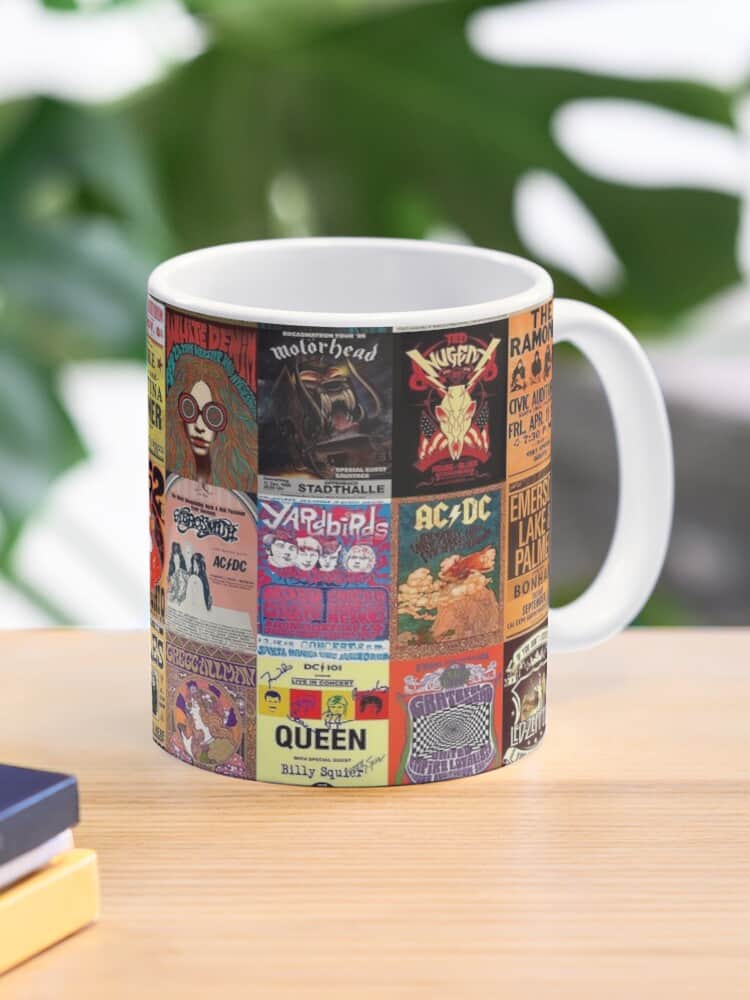 There's nothing better than a hot cup of coffee first thing in the morning. But why drink out of your typical "#1 Dad" mug when you drink from a mug featuring your favorite band? More bands are offering mugs, cups, and glasses as part of their merchandising.
I love coffee and tea, so band mugs are a favorite for me. I have a couple, but my boyfriend's best friend has an entire cabinet full of band mugs! I want to get to that level! I also have band beer glasses that I usually grab when I'm about to drink a beer.
Skateboards
Last but not least, you can find skateboards with band logos and even album covers on the deck. I know my brother used to have a couple. Even if you don't skate, these skateboards are awesome to hang on your wall.
How to Buy Rock Merch for Yourself
There's no better way to treat yourself than with rock merch! When selecting the best merch, I suggest buying the items that represent you and your style. While the rock t-shirt is always a classic, choose a sleeveless shirt, hoodie, or leggings if these options better reflect your fashion sense.
Rock merch is also all about making a statement. Instead of choosing the band logo on a shirt, find some merch that features your favorite album artwork.
Where do you wear your merch? To a concert, duh! But I also enjoy wearing band merch to random places, such as the store. You would be surprised how many rock and metal fans live in your hometown and wearing your favorite merch is an easy way to make new friends!
How to Buy Rock Merch as a Gift
Rock merch is always the best gift for loved ones. My boyfriend and I like to buy rock and metal merch for each other! I usually also get my brother a rock or metal t-shirt or hoodie on his birthday.
But how do you buy rock merch for a loved one? Surprise is key! First, consider their favorite bands and any pieces they may not have. You may also want to consider vinyl and some of the unique merch I mentioned previously. This includes hoodies and different accessories, such as hats, that they may not have.
What About Vintage Merch?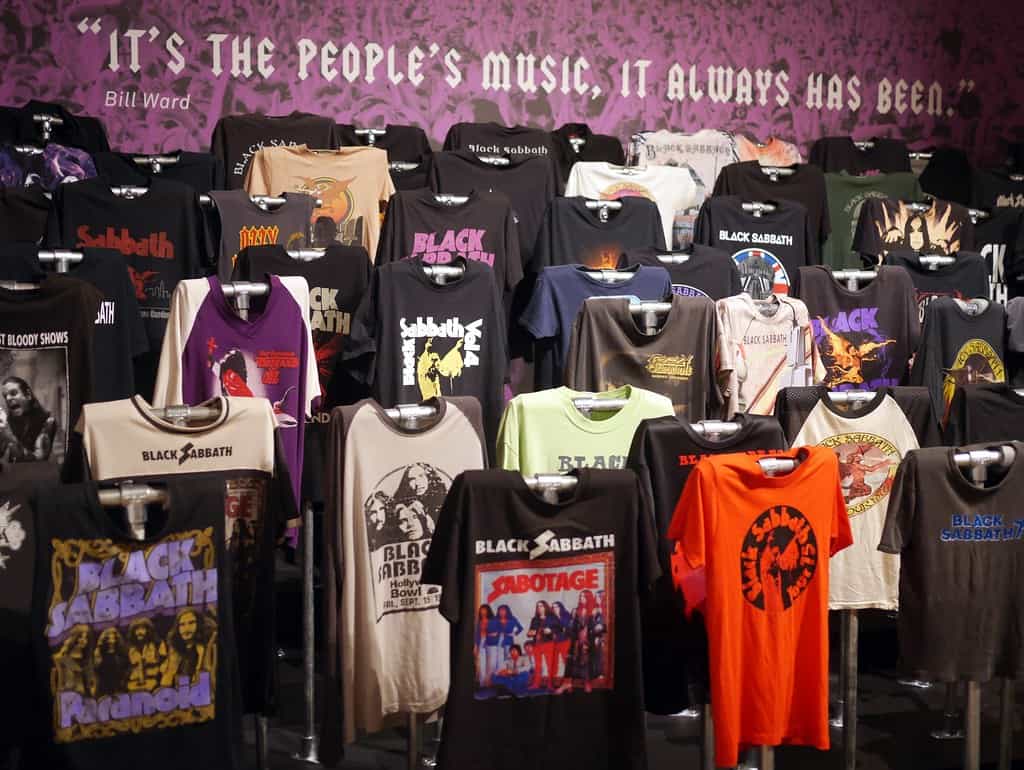 You can find lots of band tees marked "vintage" in a variety of retailers. Faded band shirts and faded denim vests are prime examples of vintage goods you can pick up online. The great thing about vintage band merch is it never goes out of style! Everyone likes the old and classic look on band merch.
Where to Look
It can be difficult to know what's truly vintage and what is "vintage-looking". Your best bet is first knowing where to look. eBay is a popular website where you can find vintage merch, especially rare pieces. eBay knows they're a popular hub for vintage merch, and they not only have filters for bands but also for decades.
They also have a system set in place to identify and remove false listings. I've purchased vintage patches on eBay and I can say they're a legit place to buy retro band merch.
If you don't mind some craftiness and alterations, check out Etsy. They offer many authentic and replicated vintage band pieces. Doing a simple search, I can also find some band merch in cute styles for women.
What to Look For
With so many vintage band merch options, it can be difficult to know what exactly you should look for. Even the well-worn look can be replicated by crafty designers. They may also charge a premium price for these replicated items; while vintage items are no longer available and are more expensive, you shouldn't pay a lot of money for a replicated vintage item.
First, always ask for authenticity. Any reputable vintage dealer should prove the source of the item. Identify the cut and fabric type and make sure these were popular in the period. If you can, trace back the original company that printed the shirt. I also discovered the app Entrupy which uses artificial intelligence to verify the source of the item.
Best Band Merchandise
So, which bands sell band merch? Nearly all of them do! But here are some of the best bands that sell the greatest merchandise.
Kiss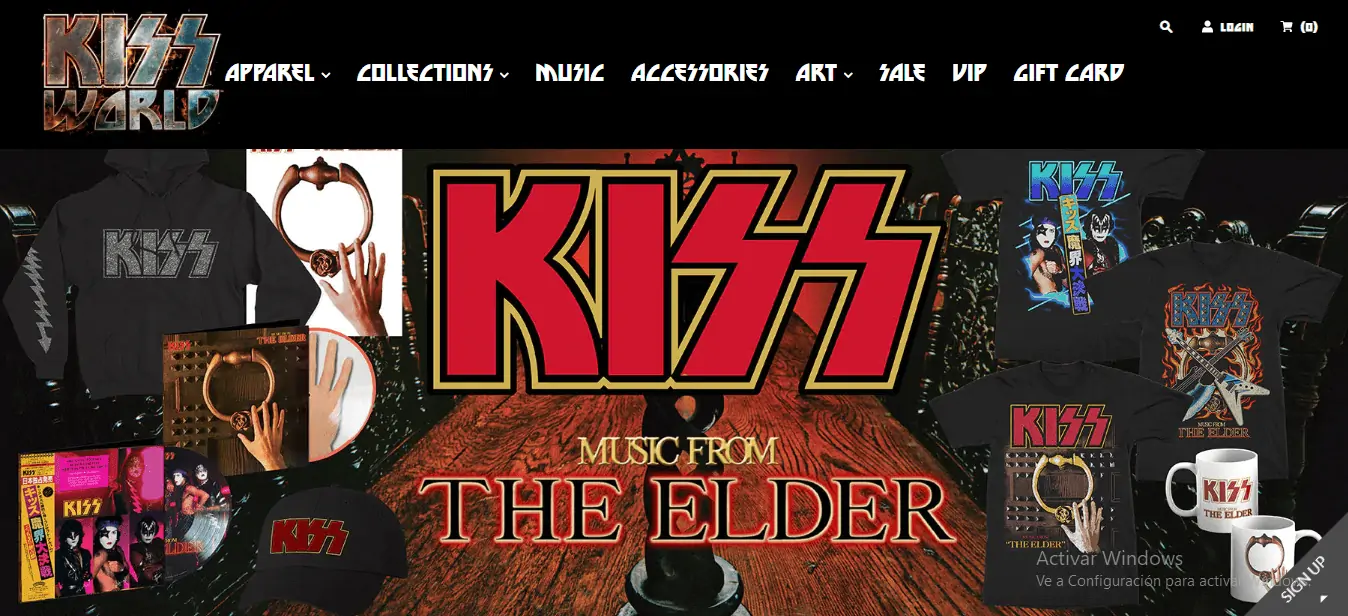 It should be no surprise that Kiss is first here. They took the concept of band merch and took it to extremes. You can find all types of clothing for every album, plus action figures, bobbleheads, home decor, and more. They also have clothing for Kiss fans of all ages — my 3-year-old nephew loves Kiss and has quite a few shirts. He even has a Kiss baby book (no joke! It's adorable).
You can buy Kiss merch on their website, though you can easily find Kiss merch from other major retailers such as Amazon.
Led Zeppelin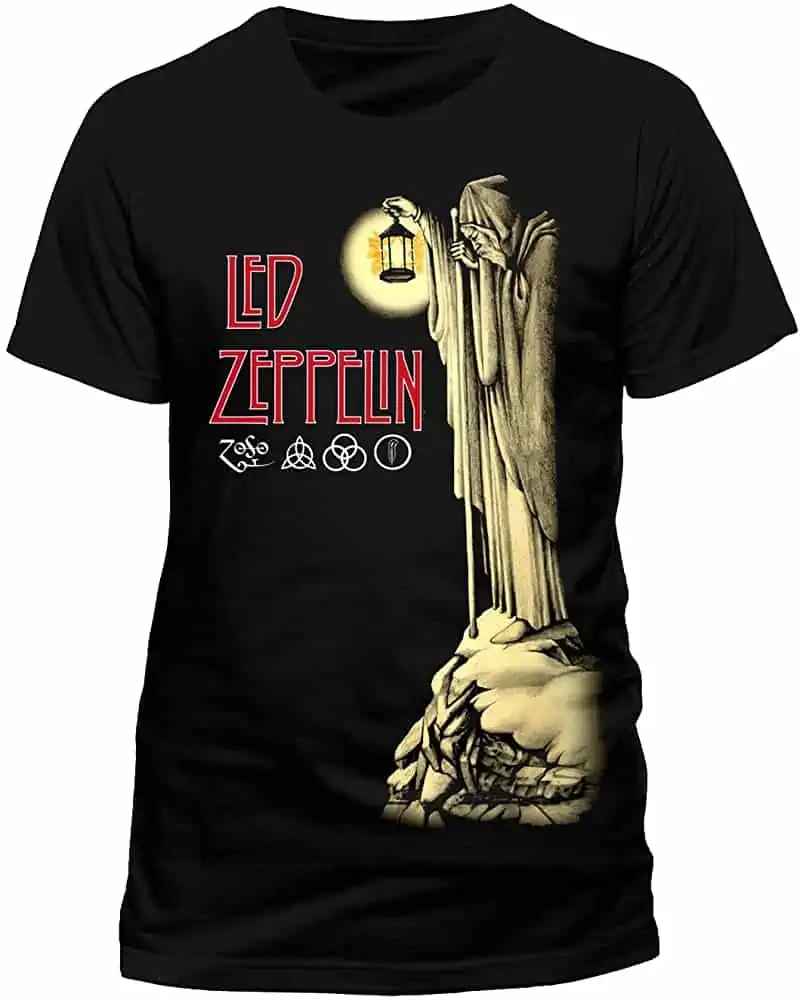 Next to Kiss, Led Zeppelin is known for its eye-catching imagery. From the "Stairway to Heaven" artwork to the Zoso logos and even the Icarus, Led Zeppelin merch is a staple in any rock fan's closet. I suggest shopping around all of the different Led Zeppelin merch designs and finding the one that shows off your favorite song or album!
Jimi Hendrix
Jimi Hendrix is arguably the most famous guitar player ever, so there's no shortage of Jimi Hendrix shirts around. Most shirt designs feature the guitar player himself or an artistic replication of him. Some of his songs, such as "Purple Haze," feature unique designs inspired by the song.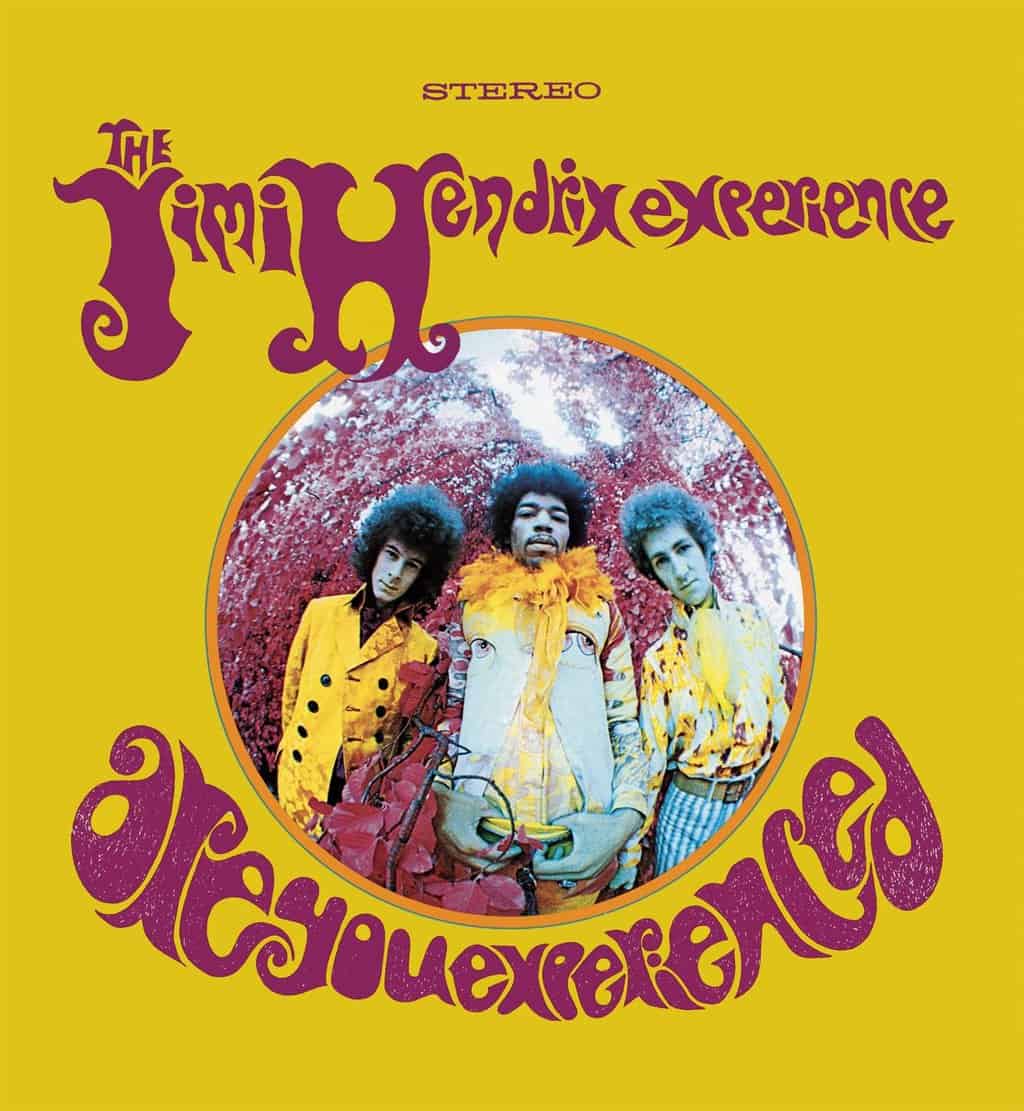 Even beyond clothing, there are a variety of Jimi Hendrix merch pieces available. While vinyl, CDs, and cassettes are popular options, I'm also finding posters, cups, and even a Jimi Hendrix costume online.
AC/DC
AC/DC is one of the most iconic rock bands in history. There's no rock band louder and more intense than AC/DC. This is why an AC/DC shirt is a staple in every rock fan's closet.
You can find a variety of AC/DC merchandise. In addition to clothing and accessories, there are AC/DC collectibles, glassware, and stickers. If you can get your hand on a vintage AC/DC shirt, I think they look way cooler than newer shirts.
Iron Maiden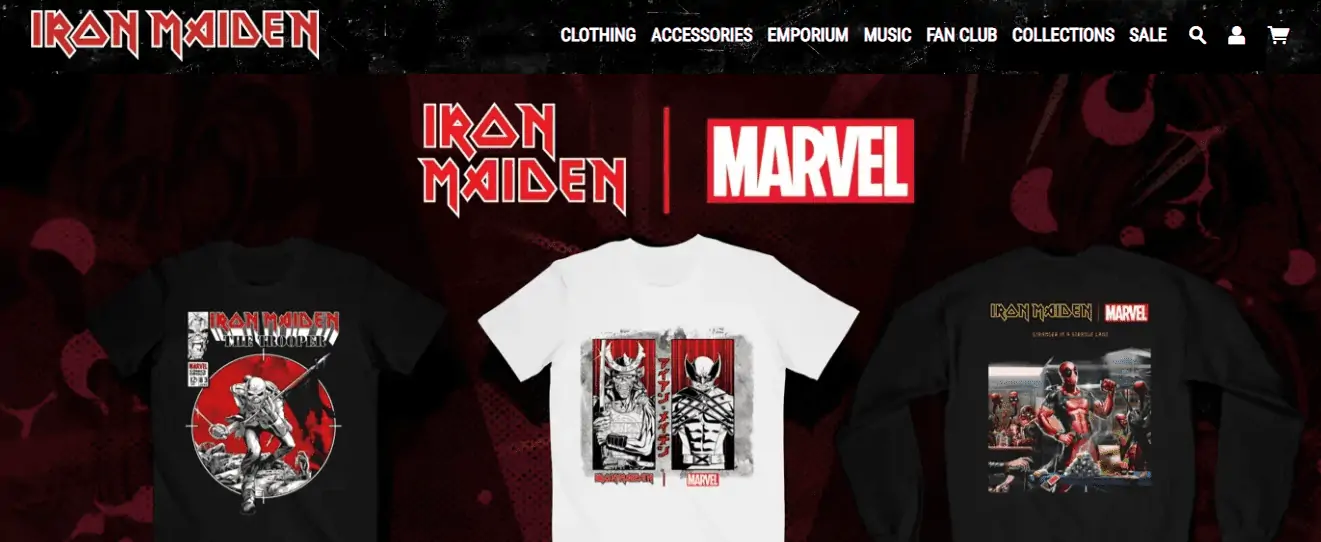 Iron Maiden is one of my favorite bands and their merchandise is some of the most distinguishable, all thanks to their scary-looking mascot Eddie. All Iron Maiden fans should have merch from this iconic band. I've had multiple Maiden shirts throughout the years and even some limited edition items such as Vans slip-ons. Most of my Iron Maiden merch had their album artwork from albums such as Number of the Beast and Powerslave.
You can find Iron Maiden merch nearly everywhere. I've gotten my merch from stores in the mall such as Hot Topic and Vans, and various online stores such as Rockabilia. I also saw some Iron Maiden shirts on Amazon. You can also get a shirt directly from the band, whether on their website or at their merch table when they tour.
W.A.S.P.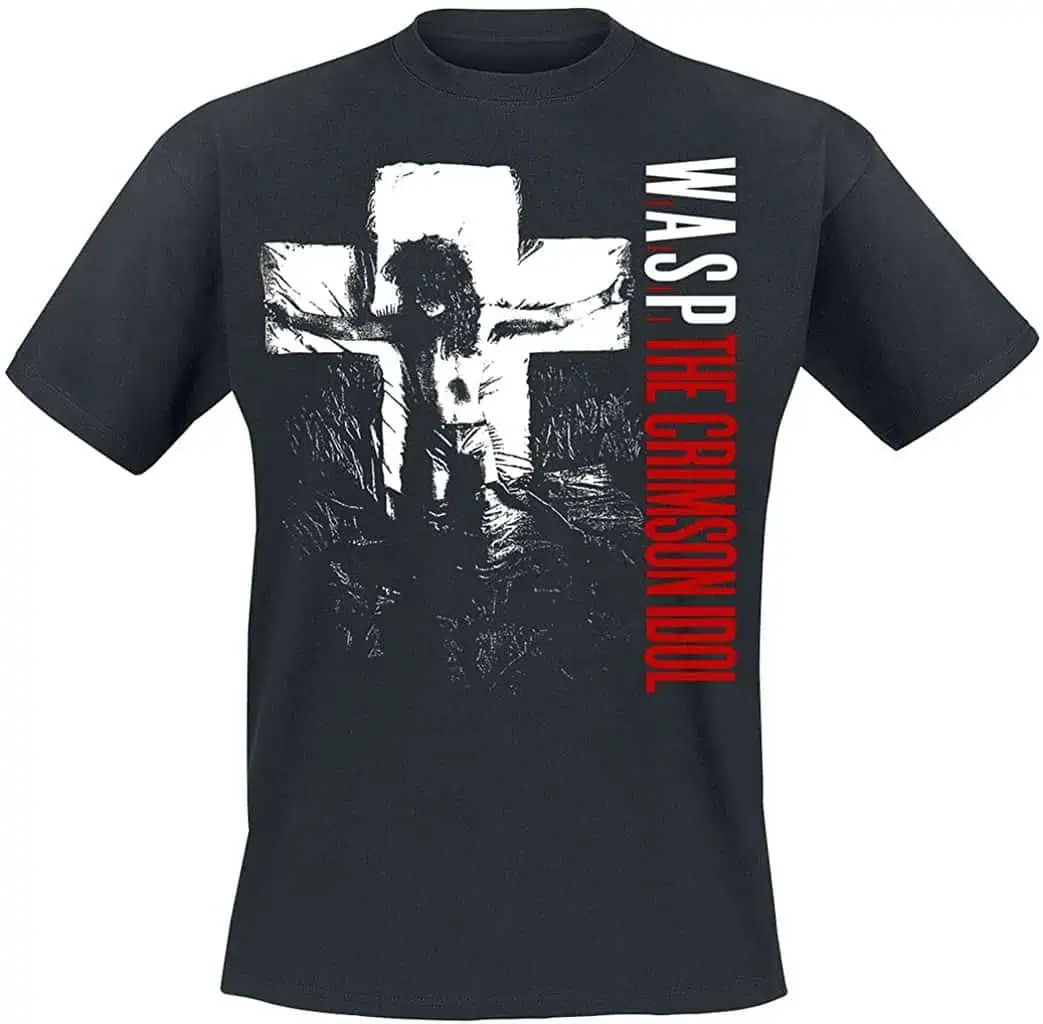 W.A.S.P. is one of my favorite bands in the world! Albums such as Last Command and Crimson Idol are ones I always have on repeat. Even their singles, such as "Wild Child" are addictive, though their B-sides are my favorite. I'm seeing them live at the end of the year and I'm so excited! With that being said, I'm going to buy a shirt because I don't have a WA.S.P. shirt!
Even if you don't plan on seeing them live, W.A.S.P. shirts are essential to have in your closet. They feature unique designs that will catch anyone's eye. I did a quick search online and found both men's and women's shirts. I hope they will have plenty of women's shirts when I see them live!
Megadeth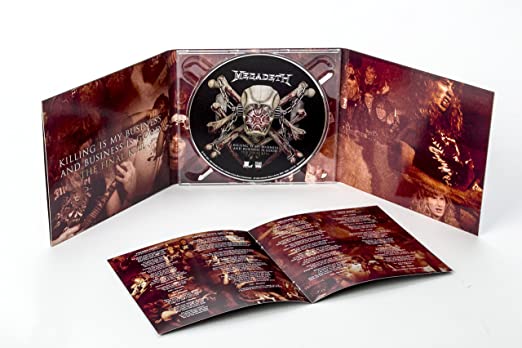 Megadeth is one of the most iconic thrash metal bands with a dedicated fanbase. They emerged during a time when metal music was becoming more complex. Led by vocalist and guitarist Dave Mustaine, they always had a troupe of talented musicians who pushed the boundaries of metal music. With songs such as "Symphony of Destruction" and "Tornado of Souls," they're still one of the most influential metal bands to this day.
You can often see Megadeth shirts and other merch at various metal shows. Most Megadeth merch features their album artwork, from Killing Is My Business to Countdown to Extinction.
If you want a Megadeth shirt, it's always best to buy them directly from the band. But with Megadeth's mainstream status, you can find a Megadeth shirt at various stores and online marketplaces such as Amazon.
Guns n' Roses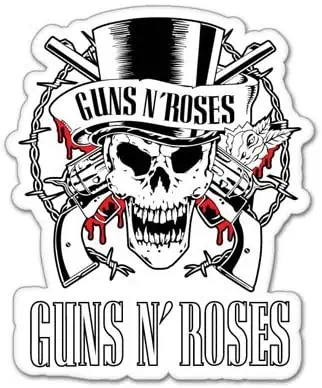 Guns n' Roses quickly took over the rock world with the release of Appetite for Destruction in 1987. Today, anyone can recognize songs such as "Paradise City," "Welcome to the Jungle," and "Sweet Child o' Mine."
If Guns n' Roses is your favorite band, merchandise from this legendary group is a must. Their shirt designs are always awesome, featuring a combination of skulls and roses. You can find newer GnR shirts but there is also a variety of awesome vintage merch out there.
Motley Crue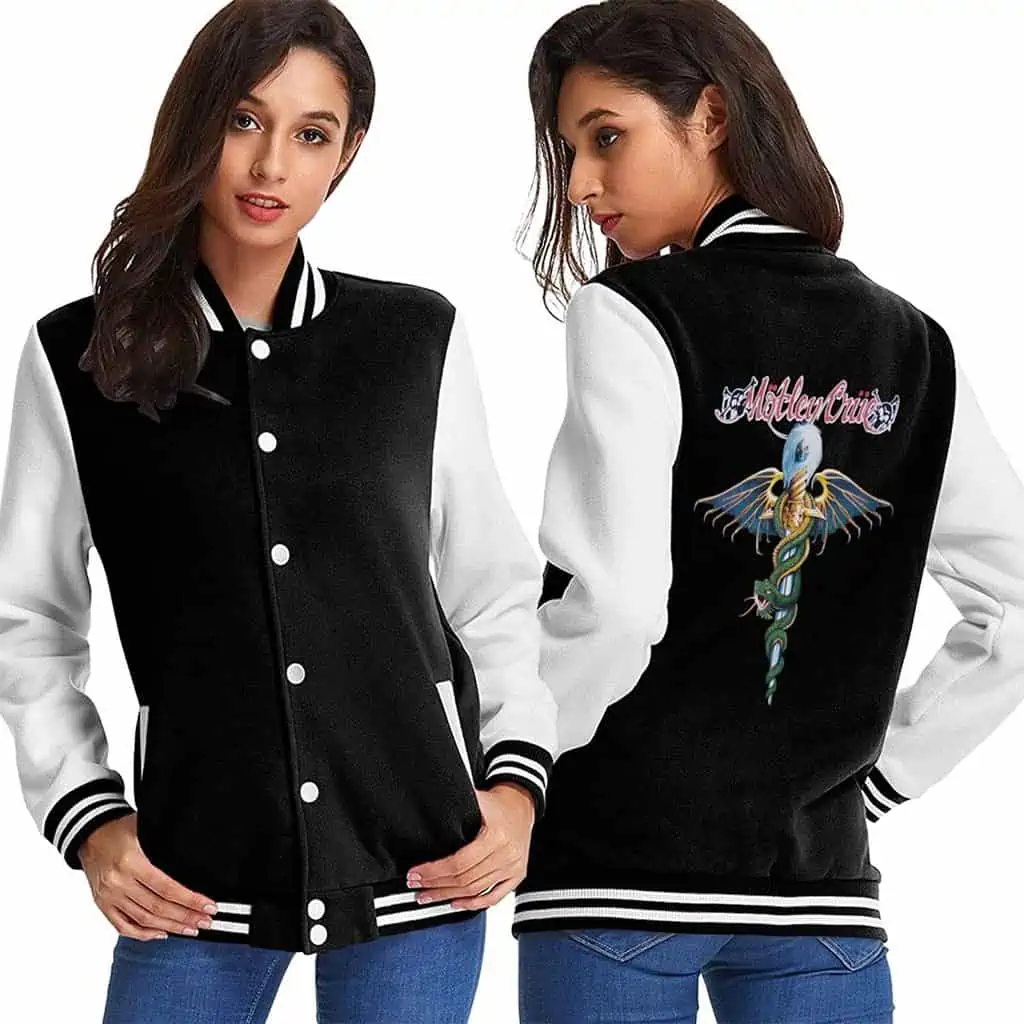 Motley Crue is another iconic band that came out in the 80s. While not the most distinguished musicians, they wrote some great songs that stick with you. With songs such as "Wild Child," "Kickstart My Heart," "Shout at the Devil," "Home Sweet Home," "Dr. Feelgood," and "Girls, Girls, Girls," this band truly embodied the "sex, drugs, and rock n' roll" lifestyle during the period. Even today, their songs are catchy and super fun to play at a party.
These are reasons why Motley Crue merch is essential. You can find a variety of Crue merch at all price points. From t-shirts to hoodies, you can find a variety of merch items.
Metallica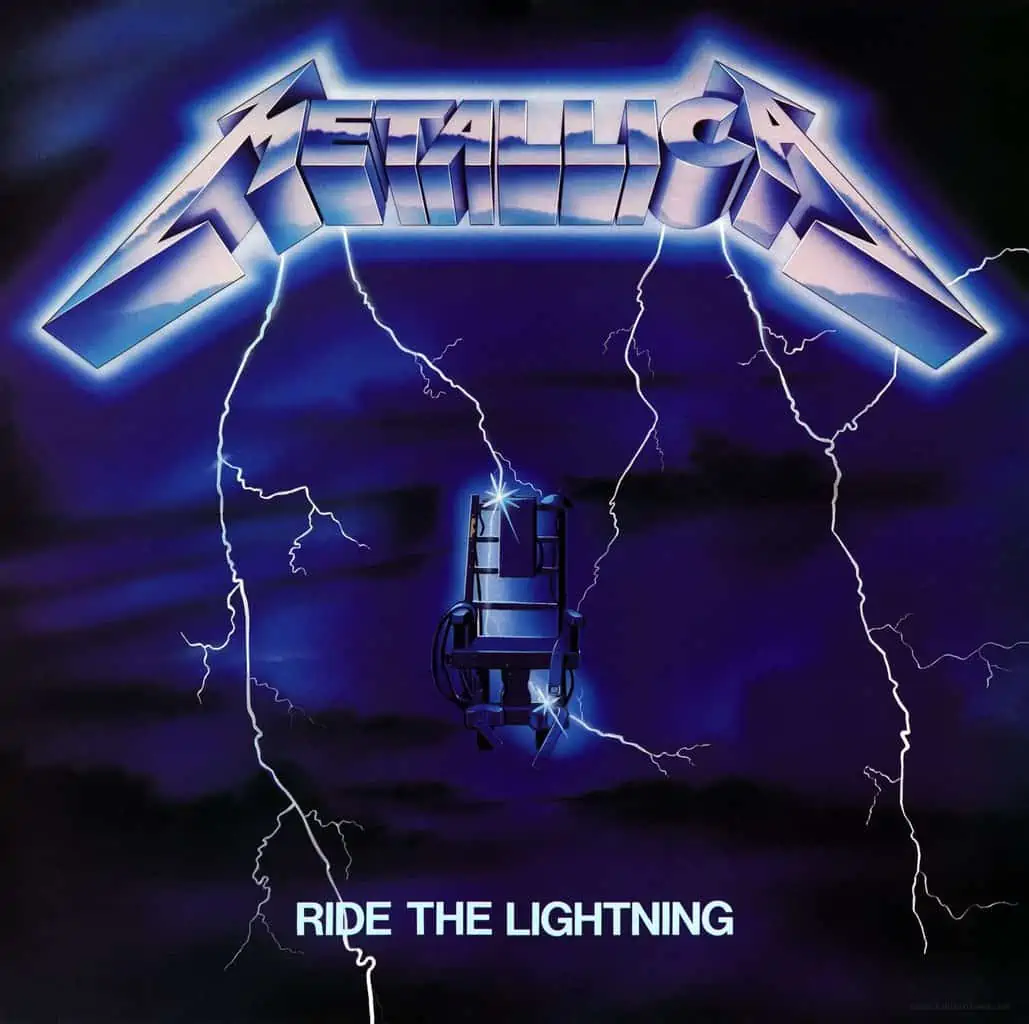 Metallica is arguably the most successful heavy metal band in the world. They dominated the metal landscape with albums such as Ride the Lightning, …And Justice for All Kill 'em All and Master of Puppets. That doesn't mean I enjoy their music, but they're such a legendary band and you see Metallica merch everywhere. That's why I had to include them here. Anyone can recognize Metallica imagery, such as lightning bolts and skulls.
Nearly every metal fan (except me) has a Metallica shirt in their closets. This band offers multiple shirt designs, from album covers to limited edition artwork. There's no shortage of Metallica shirts you can choose from.
Def Leppard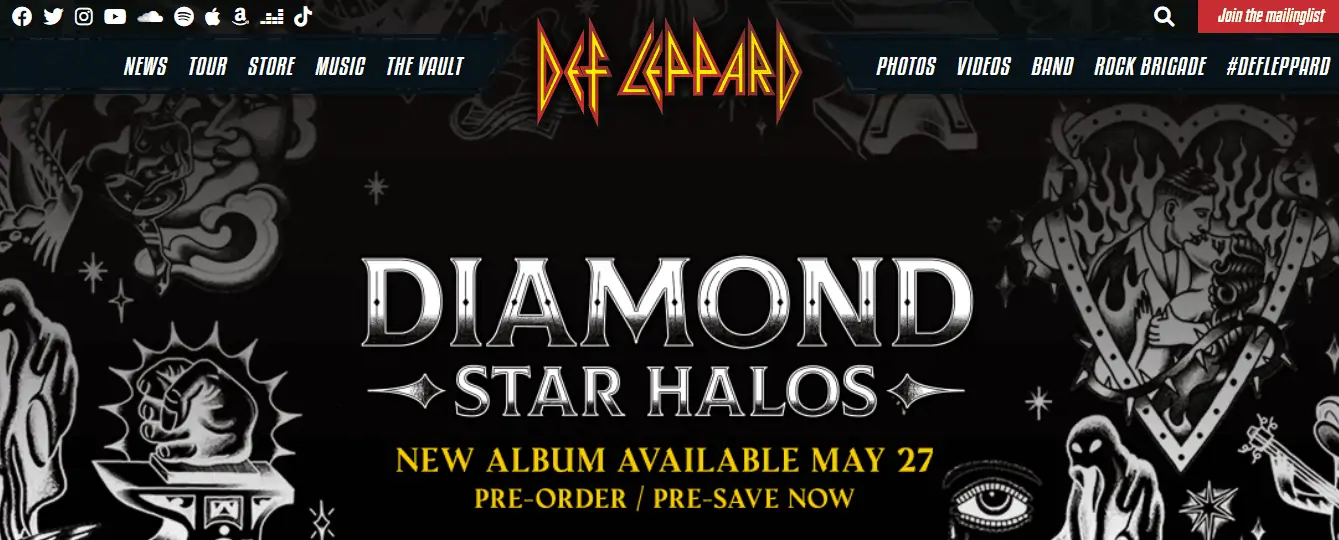 Def Leppard reached their peak in the 80s and you can still hear their singles such as "Pour Some Sugar on Me" and "Bringin' on the Heartbreak" today. I think they're one of the catchiest bands that emerged during that period. They also became famous because of drummer Rick Allen, who lost his arm in a car accident. To this day, he still plays in this iconic rock band.
As you can see, they're still active to this day. I've never seen them live, but I've been told they put on a great show. You can buy merch at their show but you can also find their merch online. They sell apparel in men's and women's sizes, plus various accessories.
Bon Jovi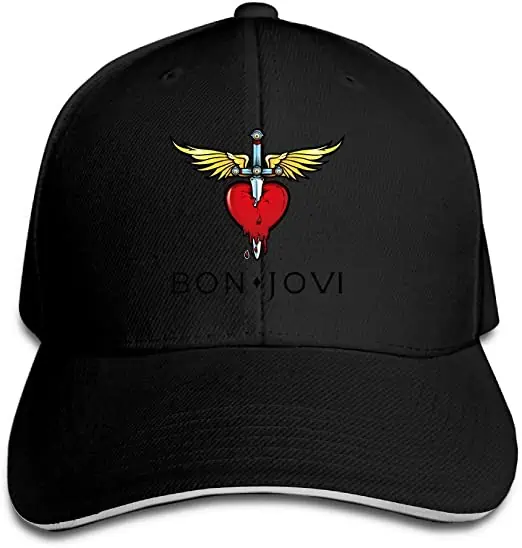 Bon Jovi was another popular band from the 80s and they're still renowned today. Albums such as Slippery When Wet are staples for rock fans and you can still hear the band's singles on radio and TV to this day.
These are all reasons why you can find a myriad of different pieces of Bon Jovi merch around. While I don't think their artwork is as recognizable as other bands from the era, such as Guns n' Roses, you can still Bon Jovi apparel and posters everywhere. Looking online, I'm shocked you can find Bon Jovi merch in nearly every shirt size imaginable, even Junior sizes!
Looking around online, I see there's also plenty of vintage Bon Jovi merch out there. Even if you can't find vintage merch, Bon Jovi is still touring to this day and you can buy their merch at any of their shows.
Boston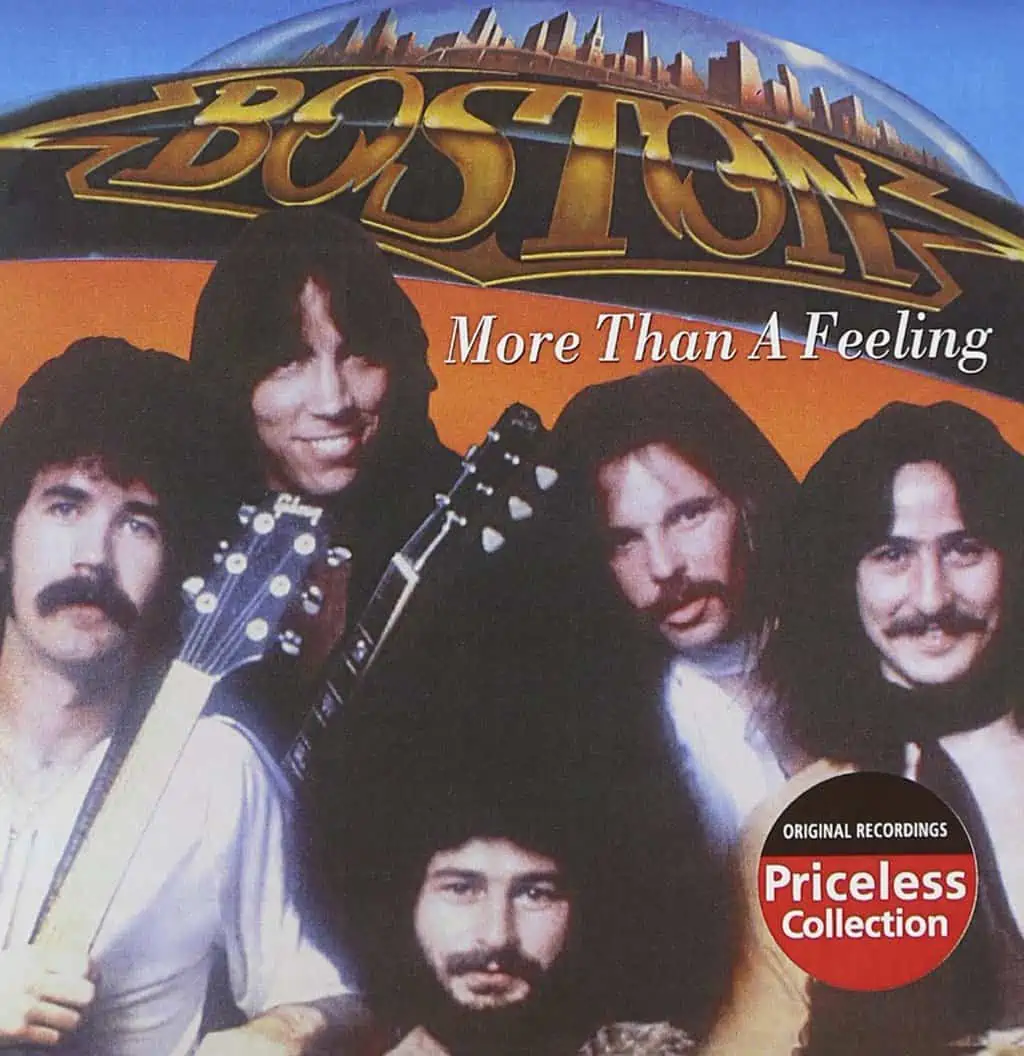 While Boston isn't as big as the other bands I mentioned, we can all recognize songs such as "More Than a Feeling." The reason they're on this list is how cool their artwork is. For example, their self-titled debut album featured a spaceship in a trippy design. Who wouldn't appreciate that design on a t-shirt?
Warrant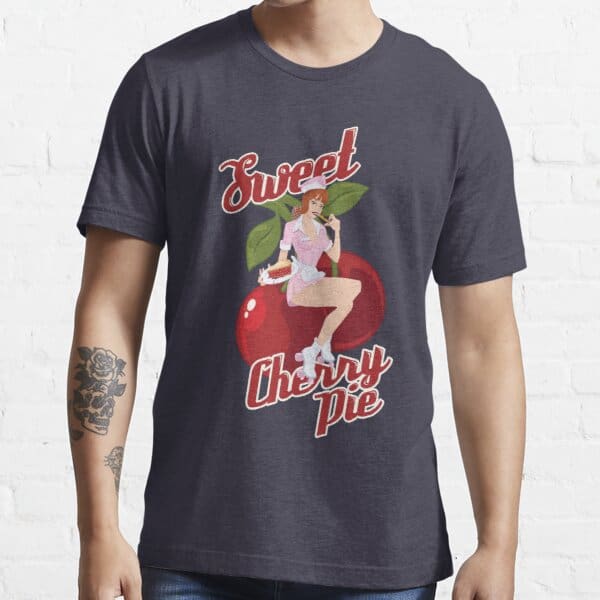 Like Boston, Warrant isn't the most famous 80s band out there. They're known for their song "Sweet Cherry Pie," but that's it. Still, they did develop a cult following and have some seriously cool t-shirt designs.
Where to Buy Band Merch
Now that you know all about band merch, the best types to buy, and which bands to buy merch from, it's time to go shopping! But where can you find band merch?
Band's Website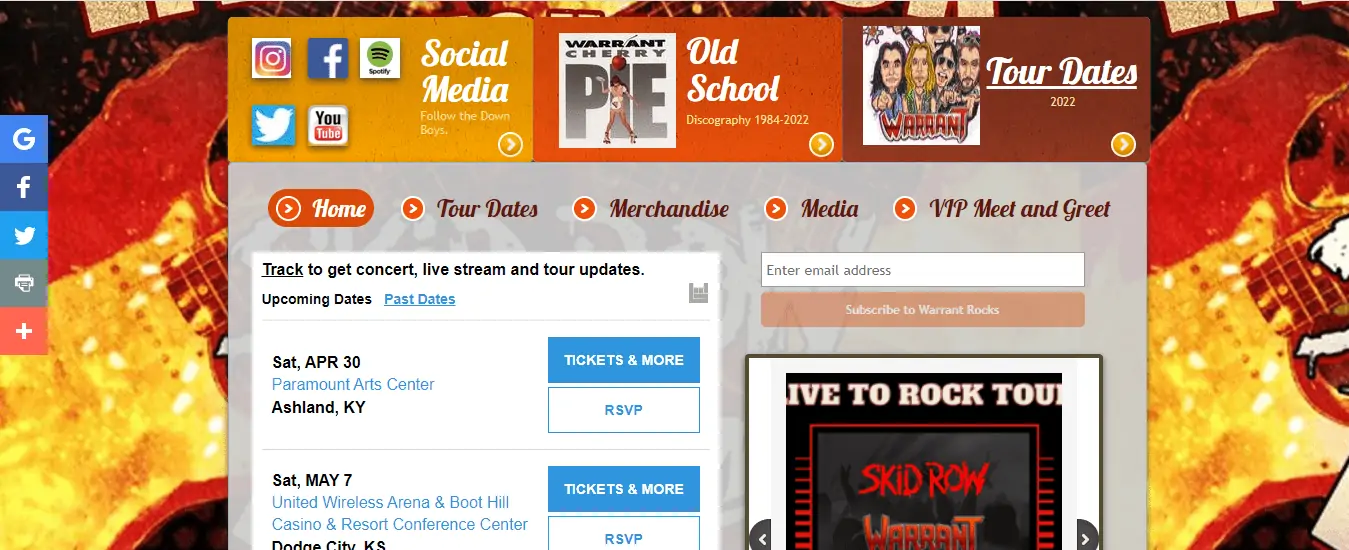 The best place to buy band merch is directly from the band. Many classic rock bands still tour and sell merch at every show. Even if they don't tour or if the tour isn't coming anywhere near you, you can buy merch directly from the band's website. Plus, bands sell more than just apparel. You can also buy CDs or vinyl directly from the band.
Band's Label
What if you can't find the band's merch store? Maybe there's a shirt you want but can't find it directly from the band? The next place you should look is the band's label. Most major labels sell well-designed merchandise, CDs, vinyl, and more. Many labels even sell rare and limited edition merch items. For example, Napalm Records is selling W.A.S.P.'s Re-Idolized soundtrack and DVD. I may end up getting that!
Plus, buying from the label isn't much different than buying from the band. The band's management and even the band themselves have close connections with the label and they likely go through the same merch provider. Therefore, the band still gets a good chunk of the profit.
IndieMerchstore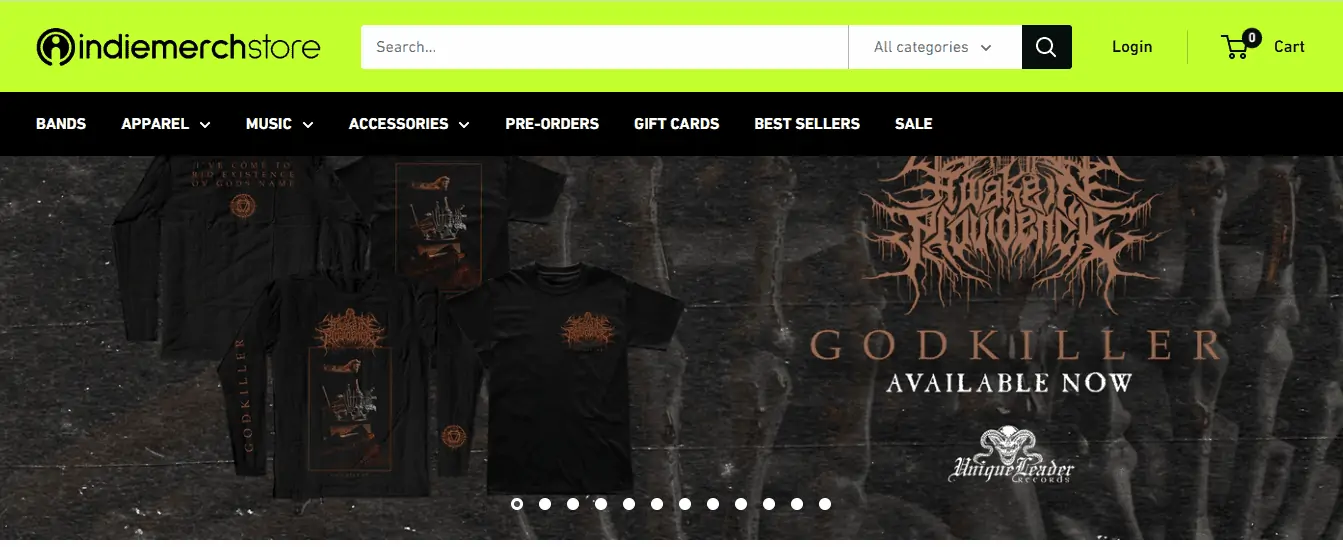 If I can't find a shirt directly from the band or their label, I always check IndieMerchstore first. They feature thousands of bands, from popular artists such as Ace Frehley to underground black metal bands with rare merch like Bathory. They ship worldwide and their prices are fair.
I've never had problems with this company; I will go as far as to say their return process is smooth and their customer service is very helpful. Plus, they're a small and independent business. I'm always someone who supports small businesses, so this is more reason to buy from IndieMerchstore!
JSR Merchandising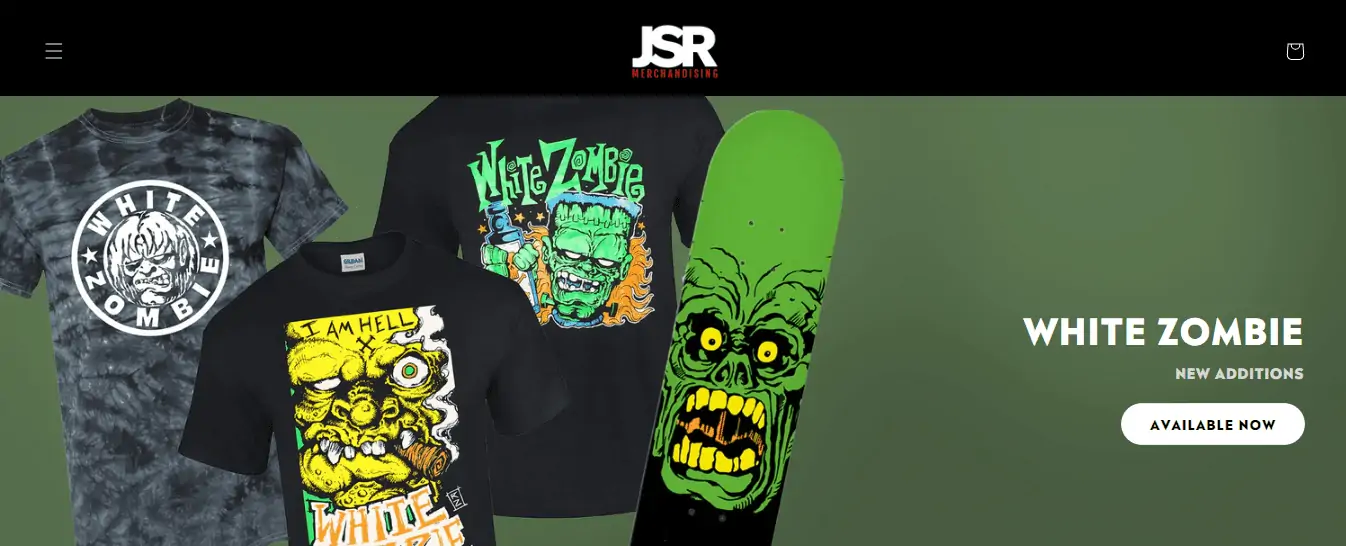 JSR Merchandising (also called JSR Direct) not only sells band merch but also creates unique merchandise. Like IndieMerchstore, they sell merch for big bands like AC/DC but also sell underground bands such as Celtic Frost. However, I think JSR is best known for selling merch for underground extreme metal bands.
I think they're a little slow on shipping, so they're not my first choice. But if IndieMerchstore doesn't have a specific shirt or sell a certain band's merch, I usually check JSR next. They are another small and independent business, another plus!
Hot Topic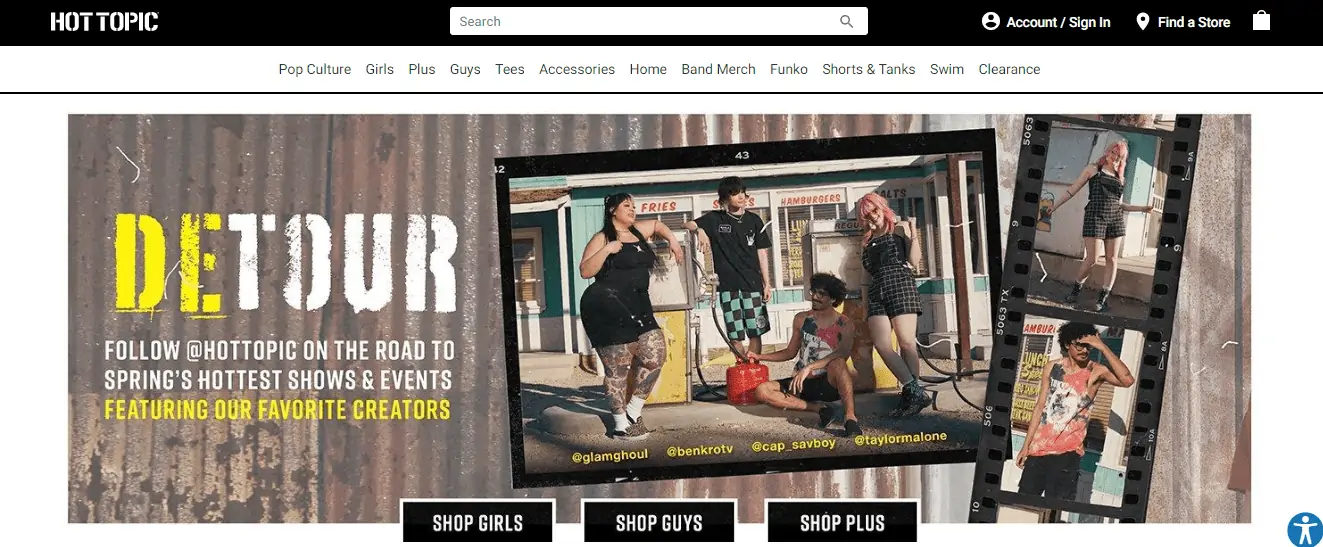 Man, I practically lived at Hot Topic as a kid. Remember the big band merch wall? All of the awesome metal bands were on the far right side. Anyway, I've bought countless pieces from this store and I always got high-quality merch that lasted me years.
I never go to the mall anymore so I have no idea what the inside of a Hot Topic is like now, but they still sell great band merch. Their merch is all licensed and legitimate. I've ordered stuff from Hot Topic before and I experienced no issues with my products and with delivery.
Many people like Hot Topic because they sell more than just band merch. They sell a variety of different clothing types, from other pop culture merchandise to fashion clothes.
Rockabilia

I've also ordered from Rockabilia a ton. Never experienced any issues. They sell a variety of official and licensed band and entertainment merchandise.
They have a massive selection of band shirts from every rock band imaginable, plus merch from movies (I ordered some cool horror movie tees from this website). Everything I've ever received has been high quality. I have shirts I ordered 15-ish years ago and still have them to this day! They also sell more than apparel. You can get posters and even home decor items from your favorite bands.
I never had to contact customer service, but I did see complaints about their customer service. Just keep this in mind if you think you need to talk to someone.
80sTees.com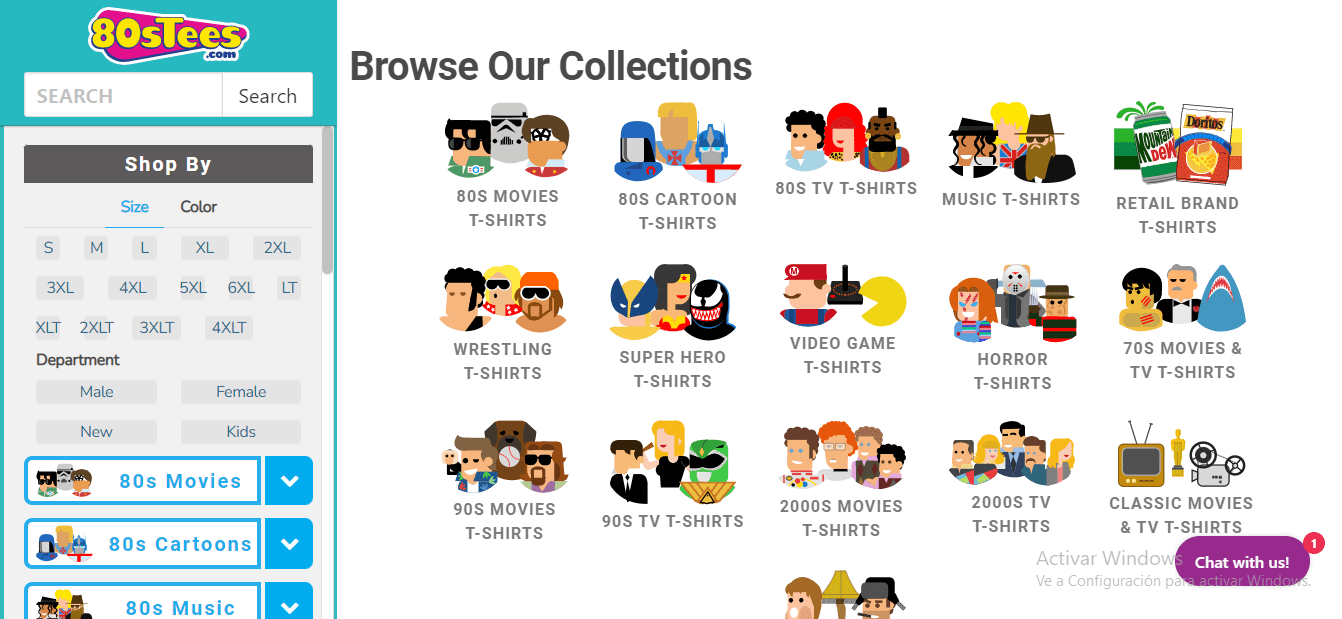 I never ordered from this website but I've been reading good reviews. The website is called 80stees, so they focus on more than music — they focus on everything 80s! Movies, TV, sports, and even brands. This store sells the best 80s memorabilia you can find printed on a shirt.
Plus, they sell more than rock shirts. They have pop shirts from the era, too. Like the other websites, they only sell official shirts and customers have been raving about the quality of the shirts.
The only thing I'm noticing is their prices. Looking at their 80s music shirts, shirts average at $42. That's more expensive than many of the other websites I listed in this article. You can even buy a shirt directly from the band for cheaper!
FAQs
Question: What type of merch should I order?
Answer: Order the type of merch you want! However, I think most would argue that t-shirts are the best. Some of my other favorite types of band merch include home decor (blankets), leisurewear (sweatpants and lounging shorts), sweatshirts/hoodies/jackets, baseball hats, mugs, and beer glasses.
Question: I'm in a band and want to sell merch. Where should I start?
Answer: I suggest finding a merch printing company and printing your logo on a t-shirt. From here, your designs can get more intricate and you can sell a wider variety of shirts. I wouldn't venture too far from shirts unless you get regular shirt sales. Once you are ready to sell different types of merch, I would stick to patches, stickers, hoodies, and maybe even hats. Tab and lyric books are also popular among musicians and singers!
Question: Which band has sold the most merch?
Answer: That band isn't a rock band at all, it's One Direction. But The Beatles are right under One Direction. AC/DC also made that list, but there aren't as many rock bands as I expected.
Bottom Line
It should be no surprise that rock fans love band merchandise. For decades, bands have been making merch for their devoted fans and we have all worn their logo and artwork with pride. From rock clothing to unique items such as skateboards, there are so many ways to express your love for your favorite bands.
Read More: