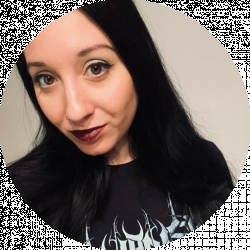 Latest posts by Stephanie Jensen
(see all)
To this day, Jimi Hendrix is considered to be the greatest electric guitar player who ever lived. Are you a Jimi Hendrix fan? If so, do you know his whole life story? If not, continue reading our Jimi Hendrix bio!
Jimi Hendrix Quick Facts
Full Name: James Marshall Hendrix
Birth Date: November 27, 1942
Birth Place: Seattle, Washington
Nick Name: Jimi
Nationality: American
Zodiac Sign: Sagittarius
Siblings: Joseph, Leon, Kathy, Pamela, and Janie
Children: James Daniel Sundquist
Partner / Spouse: N/A
Most Successful Songs: "Castles Made of Sand," "Angel," "Red House," "Little Wing," "Hey Joe," "Foxy Lady," "All Along the Watchtower," "Purple Haze"
Most Succesful Albums: Axis: Bold as Love, Are You Experienced, and Electric Ladyland
Earnings: $5 million when he died ($37 million in 2022)
Awards: NME Award for Most Missed, Grammy Hall of Fame, and Grammy Lifetime Achievement Award
Last Updated: 5/2/2022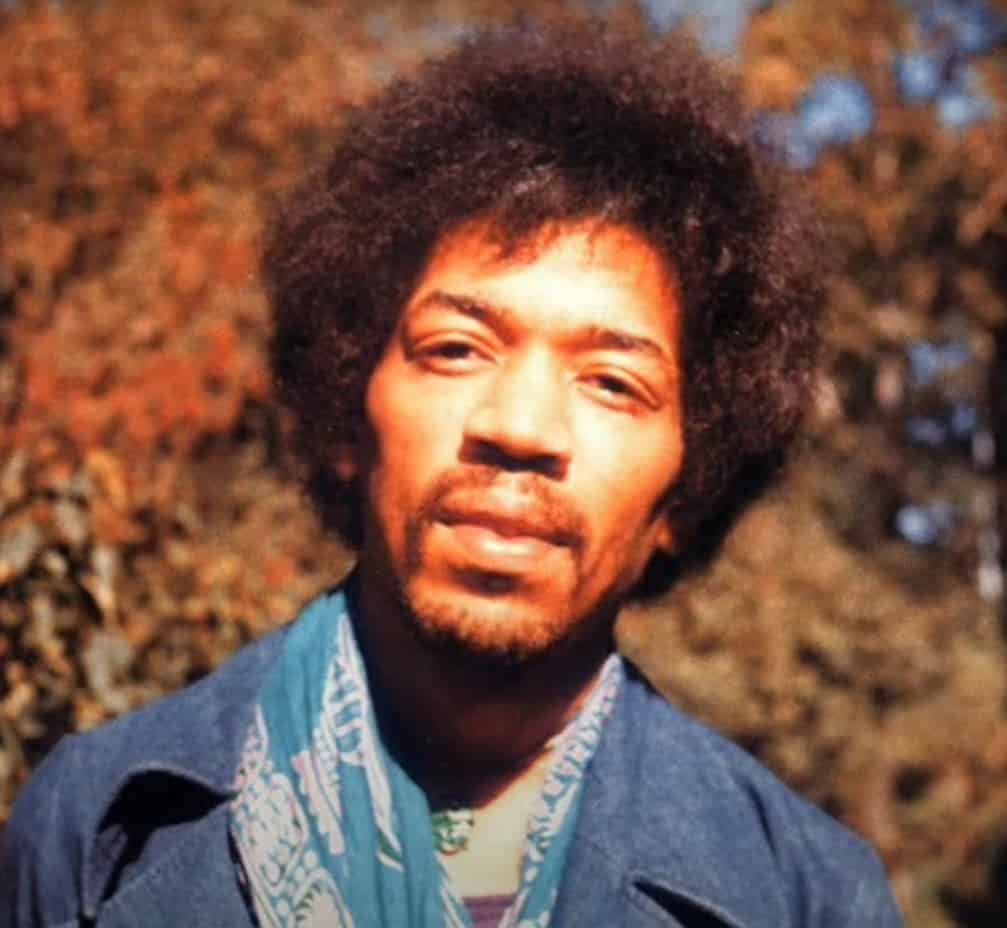 Jimi Hendrix's Birthplace
Jimi Hendrix was born in Seattle, Washington. Hendrix lived in a broken home. He lived there until he enlisted himself in the Army. He moved to Ford Ord, California, where he went through basic training. However, he was discharged only a year later. After, he moved to Tennessee where he started his music career.
Jimi moved around a lot but settled in England where he first achieved fame. He continued living in London (though he went back and forth between London and New York) until his death.
Jimi Hendrix's Parents
Jimi Hendrix's parents were Al and Lucille. Al was drafted into the US Army to serve in World War II. He left for training only three days after his wedding. Jimi Hendrix was originally born Johnny Allen Hendrix (his name was changed to James Marshall). Al was denied military furlough for childbirth and was placed in a stockade preventing him from escaping.
Lucille struggled to raise Jimi on her own. She enlisted the help of other family members and friends to care for him. Al wouldn't see Jimi for the first time until 1945 when he was discharged from the military. He was three years old.
Al and Lucille got back together, but Al struggled to find work. The family fell into poverty. They would always move, staying in various apartments and at times, cheap hotels. Sometimes, Jimi would stay at his grandmother's house. Al and Lucille also became alcoholics, which led to abuse in the house. Jimi would often hide in his closet when the violence got worse.
Jimi's younger brother, Leon, was born in 1948. However, Leon was in and out of foster care, and the family was facing separation.
Al and Lucille also had three more children: Joseph, Pamela, and Kathy. They gave up all three children for adoption. His parents divorced in 1951 and Al received custody of Jimi and Leon. Lucille died in 1958 when her spleen ruptured. Instead of taking the boys to their mother's funeral, Al gave them a shot of whiskey and said that was how men dealt with loss.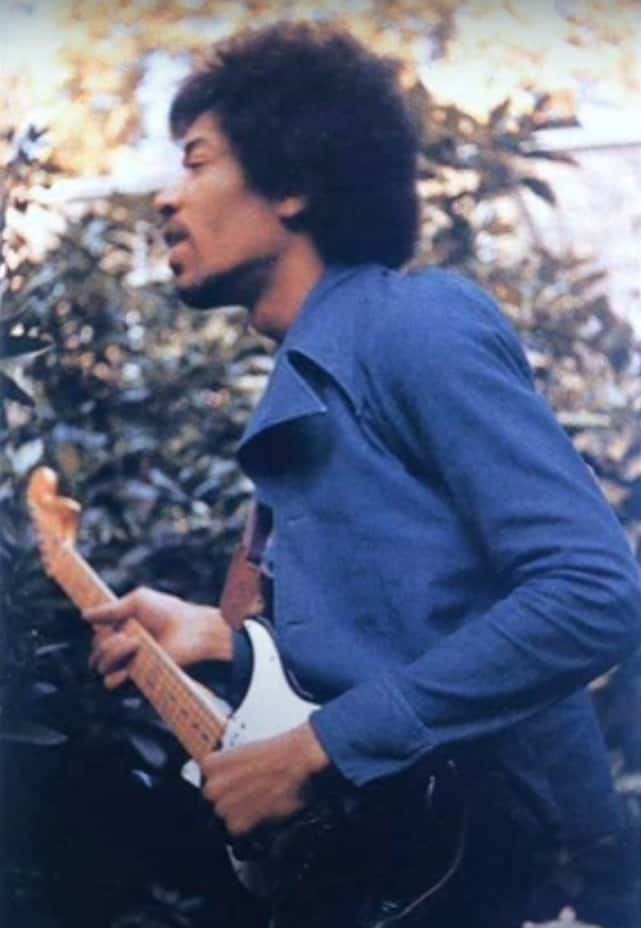 Jimi Hendrix's Early Life
Jimi was sensitive and all of these experiences severely affected him. As with many people of color during that time period, Jimi was likely the victim of racism. In addition, Hendrix stated he was a victim of sexual abuse by a man in uniform. Many suggest that Jimi struggled with mental health issues, specifically PTSD.
Jimi Hendrix suffered a lot of trauma as a child, but he developed an early interest in music. He would often carry a broom around and play air guitar with them. However, Al refused to buy Jimi a guitar, even though a social worker at his school said he clings to the broom like a "security blanket" and deserves a real guitar.
Jimi found an old ukelele when he and his father were cleaning a woman's house. The woman let Jimi keep it. The ukelele only had one string, so Jimi could only play single notes. Still, Jimi learned by ear. He got so good on that ukelele he even learned some Elvis Presley songs.
Jimi Hendrix never finished high school.
Jimi Hendrix's First Guitar
Jimi Hendrix's father, Al, purchased Jimi's first acoustic guitar for only $5. He would play for hours every day. The first song that Jimi learned how to play was "Peter Gunn," a television theme song. He also watched experienced guitar players closely and listened to many blues artists, most notably B.B. King, Muddy Waters, Robert Johnson, and Howlin' Wolf.
Soon, Jimi was playing with other musicians. He would often play with childhood friend Sammy Drain and his brother, who could play the keyboard. He attended his first concert in 1959, Hank Ballard & The Midnighters, and he met the band's guitarist Billy Davis. After teaching Hendrix some guitar licks, he awarded Jimi a short gig with the band.
This inspired Hendrix to form his first real band, The Velvetones. However, Hendrix realized he needed a real electric guitar. His father bought him a white Supro Ozark. He ended up getting gigs shortly after, though he was soon fired because he would "show off." Jimi joined the band the Rocking Kings and his guitar was stolen after one show. Al bought him a red Silvertone Danelectro.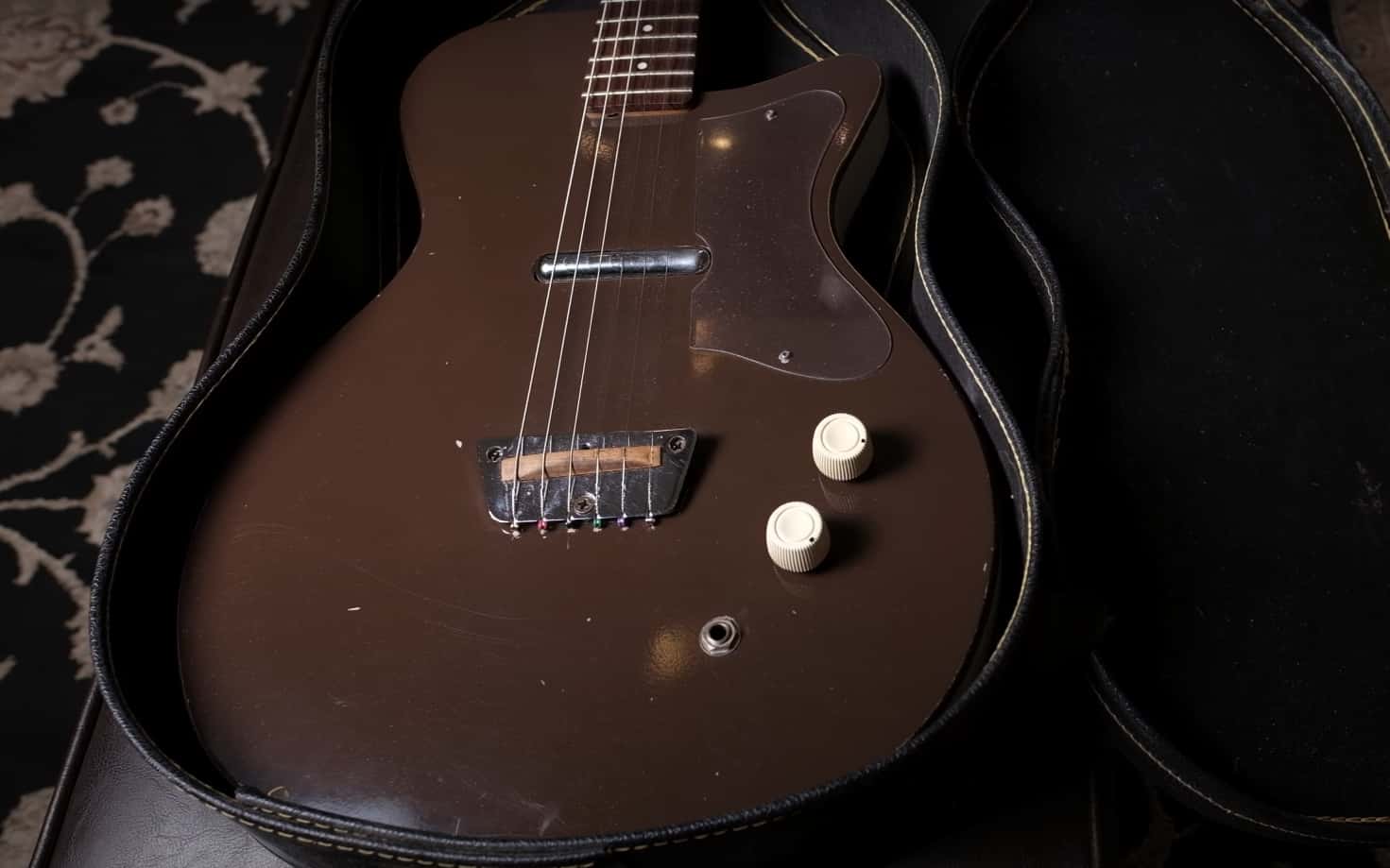 Jimi Hendrix's Career
After Jimi Hendrix finished his military service, he moved to Tennessee to start playing music. He chose Clarksville, then later Nashville, because he learned they had a thriving blues scene and the city had a strong black community. After playing in multiple bands, Hendrix was getting sick of dealing with band members and decided to pursue a career in music by himself.
Beginning
Jimi Hendrix's first main gig was the guitar player for the Isley Brothers. He recorded with the band, but their material failed to chart. He played a few shows with them but grew tired of playing their set and left the band.
He found a bigger gig as the guitar player for Little Richard's band The Upsetters. He only recorded one song with Richard, "I Don't Know What You Got (But It's Got Me)." Richard's career was waning at the time and the song failed to chart.
Jimi made an appearance on Nashville's Channel 5 Night Train. This will serve as the earliest footage of Jimi Hendrix playing guitar. Soon, Jimi was fired from Little Richard's band. The two would fight over many topics, such as wardrobe, tardiness, and even stage antics.
For a few years, Hendrix played and recorded with multiple bands. He also signed a couple of solo contracts, though they never went anywhere. He realized he was becoming a sideman for various R&B artists. He moved to New York to form a new band. The music scene in New York helped him develop his guitar style.
Big Break
While living in New York, Jimi Hendrix met Linda Keith, who was dating the Rolling Stones' Keith Richards at the time. Linda was mesmerized by Hendrix. At the time, Jimi was struggling to make it by as a guitar player in the R&B scene. She tried to use her connections to help his career.
With Keith's help, Hendrix attracted the attention of Chas Chandler, a former member of The Animals and one who was starting his own production and management business. He liked Jimi's version of the Billy Roberts song "Hey Joe." He brought Hendrix to London and signed a contract with him, as well as former Animals manager Michael Jeffrey.
Immediately, Chandler started recruiting members for what would become the Jimi Hendrix Experience. Chandler is also the one who encouraged Jimi to change the spelling of his name (he spelled it like Jimmy). In 1966, Jimi met Cream. Chandler talked the band into letting Hendrix perform with them. The whole band was amazed.
Success
Chandler arranged a tour in France for the Jimi Hendrix Experience to support Johnny Hallyday. They played their first show in Evreux, but they played to the most enthusiastic crowd in Paris. The show was also recorded, known as some of the earliest footage of the band.
The managers of The Who formed a new label, Track Records, and signed The Jimi Hendrix Experience. Hendrix played his first major show at the Bag O' Nails nightclub in London. Many major figures in rock, such as John Lennon, Paul McCartney, Eric Clapton, Pete Townshend, Jeff Beck, Mick Jagger, Brian Jones, and more, were in attendance.
This show started to land Hendrix more press. He started receiving his first interviews and the music magazines started reviewing him. Hendrix recorded a number of singles — first "Hey Joe," then "Stone Free." "Hey Joe" landed number 6 on the UK charts. His next singles, such as "The Wind Cries Mary" and "Purple Haze" also reached the UK's top charts.
First Full-Length
The Jimi Hendrix Experience started preparing for their first full-length LP, Are You Experienced. The album is best known for its diversity — it features blues songs such as "Highway Chile" and "Red House." It also has some R&B influences, such as the song "Remember." "Third Stone From the Sun" was more experimental and Hendrix showed off his improvisation skills with the song "I Don't Live Today." However, "Fire" became a big hit.
Are You Experienced spent 33 weeks at the number 2 spot on the UK charts, right underneath The Beatles' Sgt. Pepper's Lonely Hearts Club Band. It received an incredible reception and excellent reviews from the press.
US Takeover
Jimi Hendrix was popular in the UK and Europe, but he was failing to reach an American audience. At this point, Paul McCartney had seen Jimi Hendrix a couple of times and was a fan. He recommended that Hendrix play the Monterey Pop Festival in California. His performance received a tremendous response.
The Experience played multiple songs, a combination of originals and covers. The set ended with Jimi destroying his guitar, which became a normal part of his set. This performance, plus the press he received, awarded Hendrix national attention in the US.
The Jimi Hendrix Experience booked five more shows in the US with Jefferson Airplane, Big Brother and the Holding Company, and more. Many claim The Experience outplayed the bands on the bill.
Second Album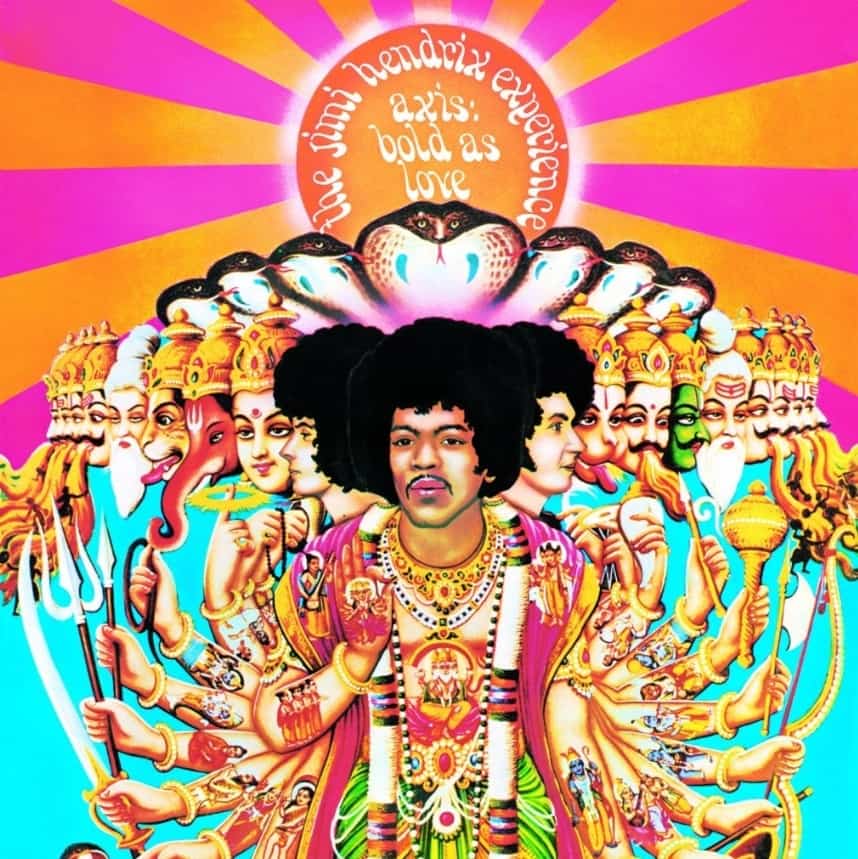 The Jimi Hendrix Experience's second album, Axis: Bold as Love, was a more creative album. It showcased Hendrix's more experimental influences, making it one of his more ambitious albums and highlighting the psychedelic influences we were seeing in rock music at that time. This album also features some of Hendrix's best guitar solos.
The album did get some negative feedback, but likely because Hendrix left the master side of tape one in a taxi and the producer had to remix the album at the last minute. It peaked at number 5 on the UK charts and stayed at that spot for 16 weeks. It was number 3 in the US.
Third Album
Electric Ladyland is the third and final album from The Jimi Hendrix Experience.
Hendrix was experiencing perfectionism and would constantly repeat takes, which infuriated manager Chandler. Hendrix invited guests and even friends to join the album, which resulted in a crowded studio. Many people considered these sessions to be more of a party. All of these events would sever the friendship and working relationship between Hendrix and Chandler.
Still, the album was a success. It reached number 1 on the US charts and stayed there for two weeks. It peaked at number 6 on the UK charts. The album featured Hendrix's cover of Bob Dylan's "All Along the Watchtower," which became Hendrix's best-selling single.
The album received great reviews, with many journalists calling it a masterpiece.
Breakup
After the success of Electric Ladyland, Jimi Hendrix moved back to London after spending a few years in the US.
Tensions started rising within his band and management, namely Hendrix's unpredictability. The band was scheduled to play on BBC's Happening for Lulu. Because the band last-minute decided to cover "Sunshine of Your Love," the studio ended their performance early. Their set went on too long and Hendrix wasn't allowed to play on the BBC anymore.
The band did a tour in Europe and played a sold-out show in London. His band started getting sick of Hendrix's strong creative control and work ethic. Interpersonal relationships started wearing thin on that tour, with arguments spawning between Jimi and his band members. The band played their last show at Denver Pop Festival in 1969.
Biggest Rockstar in the World
The breakup of the Jimi Hendrix Experience didn't deter Jimi from reaching stardom. If anything, he continued his uphill climb. Jimi moved back to New York to write more material. He also appeared on a few shows, such as The Tonight Show and the Dick Cavett Show.
Jimi Hendrix reached inhuman stardom when he headlined Woodstock in 1969. He brought in new members for the show — they had less than two weeks to rehearse.
Hendrix played for about 40,000 people and was the highest-paid musician at that festival. Festival-goers described his set as the most electrifying at the event. Some even claim his Woodstock performance was the greatest moment of the 60s. He performed the "Star-Spangled Banner" during his set, making it one of the most iconic performances of the National Anthem.
After the show, Hendrix collapsed. He was awake for three days at the festival. Even though he played last, he was awake for three days straight — likely due to partying.
Band of Gypsys
The lineup that Jimi Hendrix used for Woodstock would become known as the Band of Gypsys. They released one self-titled album and was a live LP. The LP consisted of several live songs recorded at Monterey and Woodstock. The album reached the top 10 in the US and UK.
Hendrix played one final show with this lineup at Madison Square Garden. However, Hendrix had been acting vulgar during the performance. It was later revealed that Hendrix was given LSD before the show. After the show, existing Band of Gypsy members were either fired or quit.
Last Tours
Jimi Hendrix reunited most of the original Experience lineup, except replaced bassist Noel Redding with Billy Cox. He went on tour with this re-formed lineup called the Cry of Love Tour. These are known as some of Hendrix's most memorable live performances and played to some of the largest audiences in his career. The tour began in the US and unfortunately, this would mark Hendrix's last appearance in the States.
The European leg of the tour wasn't as successful. He abandoned a set in Aarhus, Denmark three songs into the performance and only ended the tour four days later at the Isle of Fehmarn Festival in Germany. Hendrix played his last show at Ronnie Scott's Jazz Club in London, an informal jam between Eric Burdon and his band War. His playing was quieter and didn't engage in the theatrics that he normally did.
Top Jimi Hendrix Concerts
Filmore East 1969
Live at Monterey 1967
Winterland 1968
Woodstock 1969
Live at Berkeley 1970
Jimi Hendrix's Equipment
Guitars:
Fender Stratocaster
Fender Duosonic
Fender Jazzmasters
Gibson Les Paul
Gibson Flying V
Gretsch Corvette
Gibson SG
Gibson SG Custom
Fender Jaguar
Pedals
Wah-wah
Vox wah pedal
Dallas Arbiter Fuzz Face
Uni-Vibe
Octavia
Amps:
85-watt Fender Twin Reverb
30-watt Burns
Marshall amps (he used several of them)
Jimi Hendrix's Family
Jimi Hendrix was raised by his father, Al, after he and Jimi's mom, Lucille, got divorced. Lucille died at a young age. Jimi lived with his brother, Leon. Jimi had other siblings, but they were all adopted into other families. Jimi's siblings were all physically challenged and had to be placed in foster care. Later, Al adopted a daughter, Janie.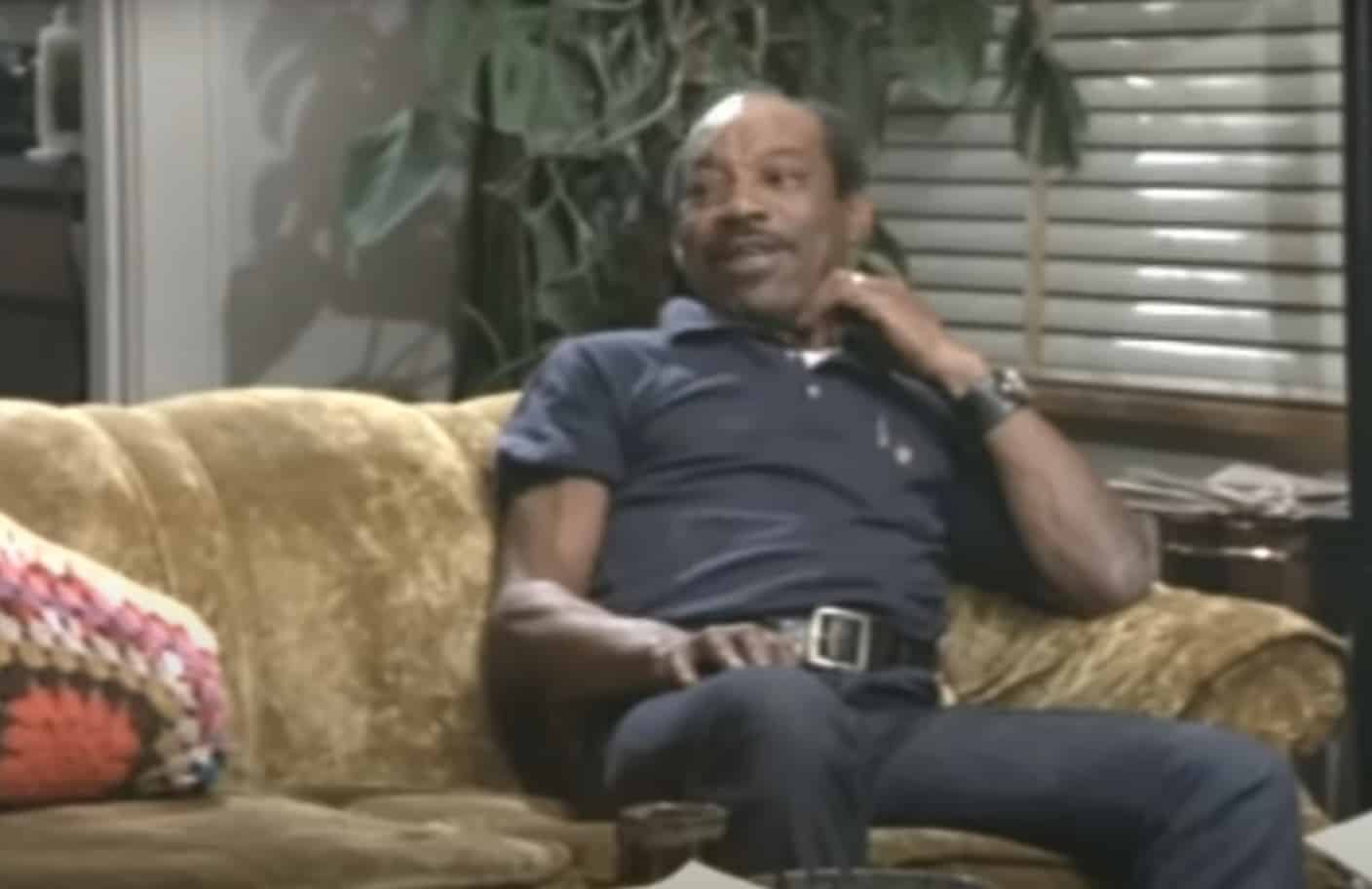 Before his death in 1995, Al Hendrix formed two companies that hold the rights to Jimi Hendrix's name and music. The companies are Authentic Hendrix and Experience Hendrix. Janie runs the companies today.
There were some family controversies that emerged. In a biography, Hendrix admitted his father never showed him love. Many believe that his father never showed love for Jimi until after his death. There was a time he didn't talk to his father for several years, not until he moved to London at the peak of his career.
While alive, Jimi stated it was hard impressing his father — even after becoming an internationally renowned guitarist. The last time he saw his father was at an airport in Seattle during a hometown show.
During his childhood, Hendrix was abused. He and his brother were often left to fend for themselves if they didn't have a family member or babysitter looking after them. His mother, Lucille, had a terrible drinking problem. However, reports say she was still loving and sweet to her boys. He wrote the song "Castles Made of Sand" for his mother.
There's little proof that Jimi Hendrix had children, but it's rumored he fathered two sons. The Swedish courts did determine that singer James Daniel Rundquist is Hendrix's son and he received a cut of the inheritance. Tamika Hendrix is another alleged child of Jimi's, but there was no paternity test conducted and Tamika couldn't receive a cut of the inheritance.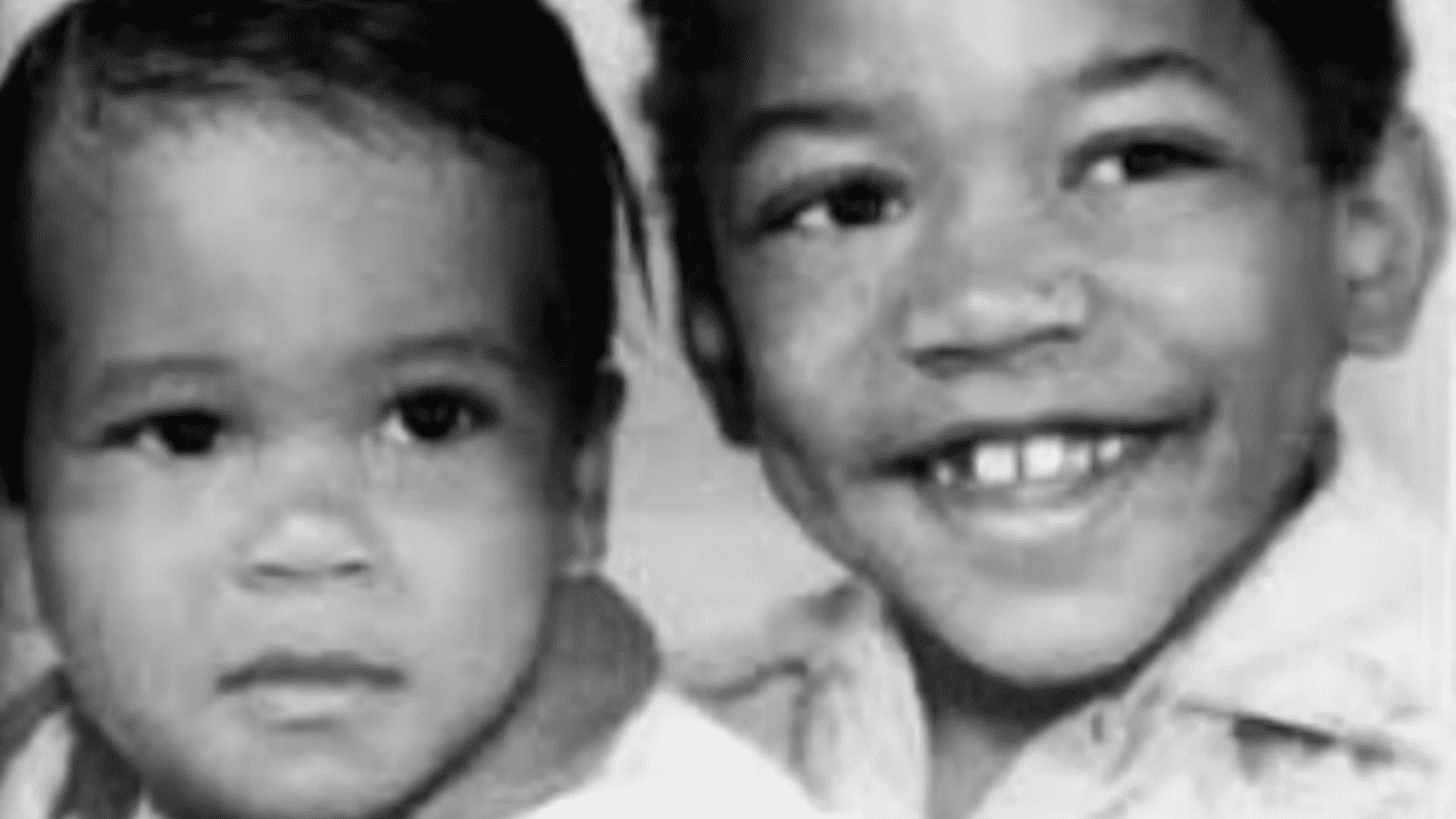 Jimi Hendrix's Dating and Relationship History
Jimi Hendrix was never married but had many girlfriends in his young life. Before he went into the military, he was dating a woman named Betty Jean Morgan. He painted her name on one of his guitars. When he became a musician, Jimi was dating a woman named Faye while living in Harlem. While they never officially dated, he was close with Keith Richards' former girlfriend Linda Keith.
Jimi's longest and best-known relationship was with Kathy Etchingham, a woman he met while living in London. She had a massive impact on his life. She's spoken openly about their relationship numerous times, appearing in documentaries and accepting interviews. She said she thought he was sweet and dated him long before he reached fame.
When Jimi Hendrix became famous, he attracted a large number of groupies. His rumored children were said to be from his groupies and small romances he had while on the road.
His last known girlfriend was figure skater Monika Danneman. She was with him the night of his death.
Jimi Hendrix's Controversies and Scandals
Jimi Hendrix had a variety of scandals in his career. As with many musicians at the time, Jimi Hendrix indulged in drugs and alcohol. However, he was often a violent drunk.
He was arrested in Sweden after destroying a hotel room in a drunken rage. Hendrix was also arrested in Toronto when authorities found marijuana and heroin in his luggage. He was charged with drug possession. However, Hendrix claimed he had no idea the drugs were in there with his band members backing up the claim. Hendrix was acquitted. Many witnesses suspect that someone snuck in the drugs without Hendrix's knowledge.
There have also been many accusations against Hendrix. One of the biggest accusations was that he was abusive to one of his girlfriends, Kathy Etchingham, which she denies. It was also said he hit his former girlfriend, Carmen Borrero, with a bottle of vodka. There are also rumors that Hendrix appeared in a sex tape. However, the sex tape may be fake.
Jimi Hendrix's Career Earnings
Jimi Hendrix's career earnings amounted to $5 million at the time he died. Today, his estate is worth $175 million.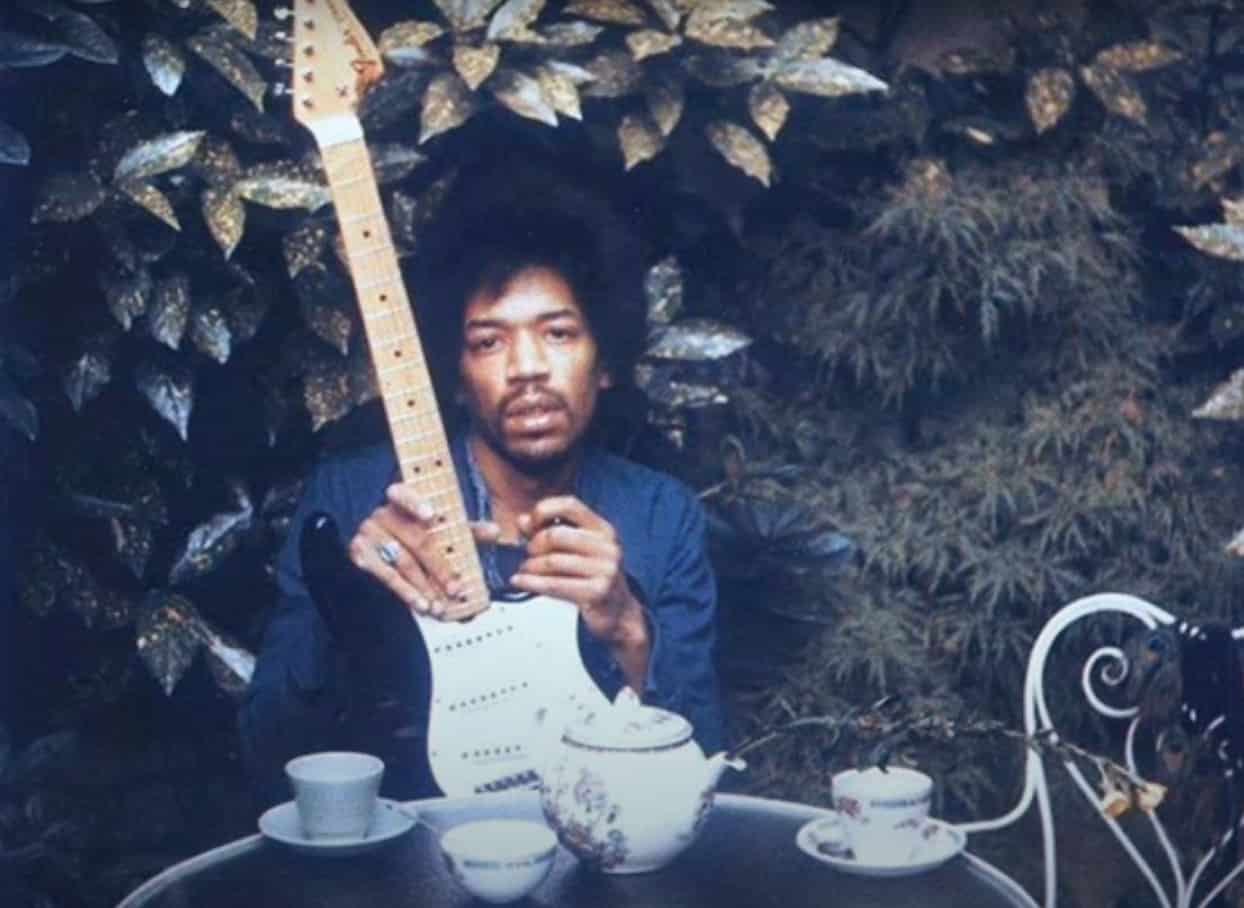 Where Did Jimi Hendrix Live?
Jimi Hendrix lived in a variety of areas during his life. He was born and raised in Seattle, Washington, but spent a chunk of his childhood in Vancouver, British Columbia, where his grandparents lived. He also was stationed in Fort Ord, California while in the Army. He started his music career in Tennessee and then moved to New York.
Jimmi Hendrix got his big break in London, where he spent the majority of his adult life. He would also go back and forth between London and New York when he reached success.
Jimi Hendrix's Death
Jimi Hendrix's death is often shrouded in mystery and there are many conflicting details of the musician's demise. He was with his then-girlfriend, Monika Dannemann, in London. She was the only witness to his death. The pair were in a hotel where they shared a meal and a glass of wine. After, Dannemann drove Hendrix to a friend's house in the late hours of the night and picked him up an hour later.
Dannemann drove Hendrix back to her flat. This was about 3 am, and the couple talked until about 7 am. They both fell asleep and Dannemann admits that Hendrix took nine of her prescribed sleeping pills, Vesparax (18 times the recommended dosage).
Dannemann woke up around 11 am. She said Hendrix was breathing but unresponsive and unconscious. Dannemann called for an ambulance and Hendrix was taken to a hospital nearby. He was pronounced dead at 12:45 pm. Jimi Hendrix was 27 years old when he died, making him part of the "27 club."
According to the post-mortem examination, Hendrix died of asphyxiation on his own vomit. He was intoxicated with barbiturates, the sleeping pills.
Hendrix's body was embalmed. His family and friends held a funeral service for him in Seattle. He's buried at Greenwood Cemetery, the same location as his mother's grave.
Dannemann wrote a poem for Hendrix. After her relationship with Hendrix, she became involved with former Scorpions guitar player Uli Jon Roth, who was a fan of Hendrix's. The two worked on music together and her poem was reworked into the Scorpions song "We'll Burn the Sky." Dannemann holds a songwriting credit for the song.
Jimi Hendrix's Legacy
Many people consider Jimi Hendrix to be the greatest guitar player who has ever lived. Some people even consider him to be the best musician to have ever lived. He expanded the range of what one could do with an electric guitar. His technical ability inspired a generation of guitar players, but so did his drive to achieve success.
Hendrix also made significant contributions to the guitar playing style that rock and metal players use today. This includes distortion and the use of effects.
He also played with high volume and gain, resulting in innovations in music equipment. He's credited with creating several playing techniques that are used by rock and metal guitar players to this day, one of them being playing rhythm and lead. Because of all of these factors, he's said to transform rock guitar playing.
You also can't ignore the topic of race. Rock music was largely dominated by white musicians. Hendrix served as a role model for future black musicians who wanted to prosper in the genre.
Even though he's known as a rock guitarist, Hendrix proved his abilities in other genres such as R&B, blues, soul, jazz, and even folk music. He also contributed heavily to psychedelic rock, funk, heavy metal, grunge, punk, and even hip hop. However, he was the biggest fan of the blues.
Jimi Hendrix also set the bar for performances. His stage shows were often hectic and elaborate. Hendrix had a variety of stage moves that turned heads, even setting his own guitar on fire.
Some of the renowned musicians that Hendrix influenced include:
Prince
Black Sabbath
Uli Jon Roth (guitar player, former Scorpions member)
Ace Frehley (ex-Kiss guitar player)
Richie Faulkner (Judas Priest guitar player)
Joe Satriani
Frank Zappa
Yngwie Malmsteen
Red Hot Chili Peppers
Isley Brothers
Jerry Cantrell (Alice in Chains)
Pearl Jam
Run D.M.C.
Stevie Ray Vaughan
Halsey
Brad Whitford (Aerosmith)

Jimi Hendrix's Famous Quotes
"Music doesn't lie. If there is something to be changed in this world, then it can only happen through music."
"When the power of love overcomes the love of power the world will know peace."
"Knowledge speaks, but wisdom listens."
"The story of life is quicker than the blink of an eye, the story of life is hello, goodbye."
"You have to go on and be crazy. Craziness is like heaven."
Jimi Hendrix Discography
Are You Experienced?
Axis: Bold as Love
Electric Ladyland
FAQs
Question: Who was Jimi Hendrix's biggest influence?
Answer: Jimi Hendrix said he thought that Terry Kath (Chicago) was the "best guitarist in the universe."
Question: Did Jimi Hendrix take guitar lessons?
Answer: Jimi Hendrix was largely self-taught because his family couldn't afford music lessons. However, Hank Ballard's guitar player Billy Davis was a mentor to a teenage Jimi Hendrix.
Question: Why was Jimi Hendrix such a good guitar player?
Answer: Jimi Hendrix would play his one-string ukelele, then his acoustic guitar, for hours every day. It's what he did to escape his home life. His brother reported that Jimi would sleep with his guitar and would play immediately when he woke up. Jimi Hendrix was also left-handed and adjusted his playing so he applied right-hand guitar playing to his left. Jimi Hendrix also had a unique tone achieved through distortion and effects that inspired modern rock and metal guitar players.
Bottom Line
James Marshall Hendrix, better known as Jimi Hendrix, is one of the greatest guitar players who has ever lived. He was born in Seattle, Washington, and had a rough home life. Hendrix was mostly raised by his father, Al, who never showed his son true love and support. He endured a lot of negative experiences at a young age and became sensitive as an adult.
However, Al did buy Jimi his first guitar, and Jimi would play for hours every day. His passion and innovation would make him one of the most legendary guitar players in the world.
Are you into tattoos and Jimi Hendrix? In this guide, we combine the two and share some of the best Jimi Hendrix tattoo ideas.
Research Citations