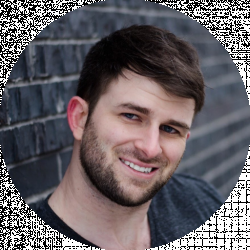 Latest posts by Adam Braunstein
(see all)
Groundbreaking is one of the hardest things to do in the music world. Because music has been around since people existed, it's pretty much impossible to come up with something that truly hasn't been done before.
What artists try to do is take something that's been done and add a spin that's personal to it, and that's how musicians make their mark.
That sentiment has never been more accurate than when it comes to The Beastie Boys. All they did was take hip hop and some rock tendencies and fuse them to create something fun and unique while not really rewriting the rulebook. In the process, they became one of the most well-known bands of all time.
I was introduced to The Beastie Boys at a young age, and at first, I had little idea of what to make of them. They were loud, obnoxious, couldn't really sing, and just shouted their lyrics at you. Despite that, one thing rang out very true; these guys were having fun.
You could feel their energy in the music, and while the music itself wasn't brilliant by any means, it was clear they just wanted you to dance your face off to it, and for some reason, it worked.
I remember them being one of the first instances I heard where rap and rock came together, and although many other bands have done it as well, none have the same vibe that The Beastie Boys did.
The Beastie Boys have managed to make a mark on hip hop and rock history as one of the most unlikely trios of people to do it, and because of that, we're going to take a deep dive into their history and see how they came to be known as rap/rock royalty.
Early Years
Believe it or not, three of the biggest rappers to come out of the 80s were all skinny Jewish kids from New York City. Not exactly the image you get from rap these days, right?
At the time, rap was a pretty exclusive club, with mostly African American men and women being the biggest stars to come from the genre. To say the odds were stacked against these guys from the get-go is an understatement.
From a young age, Mike Diamond, Adam Yauch, and Adam Horowitz were into music and formed various bands along the way that let them get their feet wet.
It wasn't until their band called The Young Aborigines broke up that The Beastie Boys formed. Funnily enough, The Beastie Boys weren't designed as a rap group but rather a punk rock outfit that would have hard-driving guitars and bass to go along with energetic drums.
In 1982, the rap scene was either incredibly mellow or aggressive, with lyrics talking about the rough lifestyle that some rappers grew up around. For some, it wasn't the easiest to relate to, and that's where The Beastie Boys decided to plant their flag.
A Joke Becomes a Hit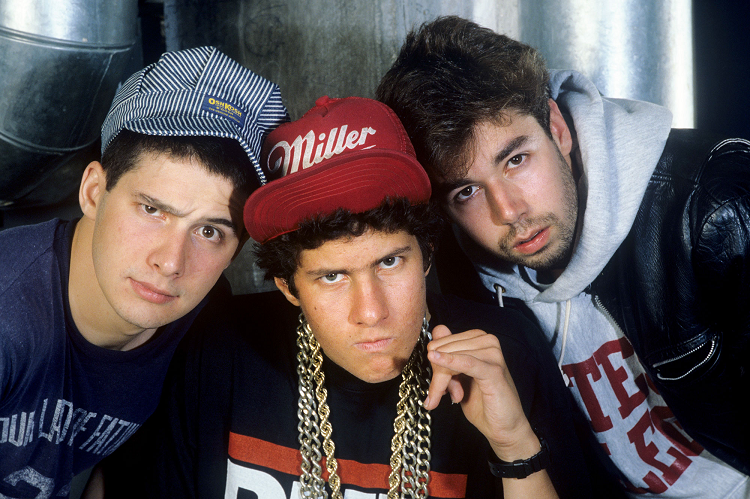 Have you ever done something really stupid with your friends that makes you laugh so hard that you thought, "We should record this and put it out somewhere"? That's exactly what The Beastie Boys did with their first big hit, "Cookie Puss."
After a prank call to an ice cream place, they decided they were going to record a rap song. It wasn't how they dreamed it would happen, but despite that, this would become their first exposure to the world, and first impressions are everything. It had a prank call as part of the song, so that's what they were seen as at first, a joke band.
Suddenly, the punk rock they set out to play took a backseat to rap songs that often would have a comedic twist. At the time, they also had Kate Schellenbach in the band, and she fit the punk rock attitude they were going for.
As they became more rap centric, the band parted ways with her as they were worried about what it did for their now hardcore image.
Welcome to the Big Time Beasties
Although they were pretty much a joke band by 1986, they had made a huge impact and were touring with artists like Madonna and Public Image, as well as taking part in the Raising Hell tour that featured household names Run D.M.C. and L.L. Cool J.
They released a handful of singles while working with friend and producer Rick Rubin, and it led to the release of the big one. What was the big one, you ask? Well, that would be the album Licensed to Ill.
Many bands have that game-changer album, and for The Beastie Boys, this was it. Licensed to Ill wasn't just a hit; it was the first rap album to ever debut at number 1 on the Billboard chart and became one of the best-selling rap albums of all time.
Three white Jewish kids from New York made one of the best-selling rap albums of all time; you just can't make this stuff up.
While it's referred to as a rap album, it has some ferociously good riffs and musical work on it, with my favorite being "Fight for Your Right (To Party!)". The song features an infectious guitar riff while the group sings its style of obnoxious singing with lyrics about the trials and tribulations of a teenager in high school.
It's a ridiculous song, but man, the energy is so high, the guitar is just awesome, and it's hard not to headbang and sing along whenever it comes on. It was a massive hit for the band that got all the way to number 7 on the charts, which marked the only time a single of theirs made it that far.
The Party Hits the Road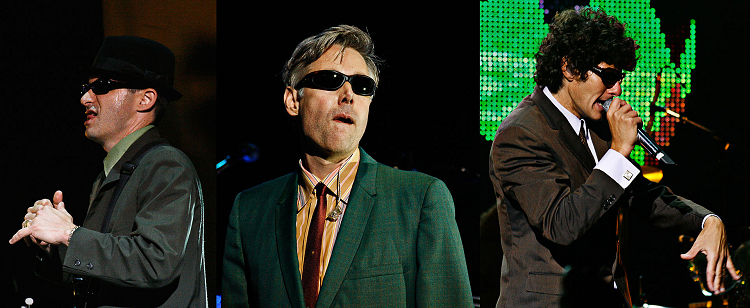 You've probably heard that rock stars aren't the most well-behaved when it comes to touring, and you know what? There's a good reason for that. When you're praised and treated like gods, it's hard to know your limits.
Sure enough, The Beastie Boys became known for their raucous concerts. The years following License To Ill were filled with lawsuits and riots that would erupt at their concerts, even leading to Adam Horovitz being arrested at one point.
Acting crazy at concerts isn't new for rock stars, but The Beastie Boys turned it into an art form and would often ask for the crowds to get wilder and wilder as the night went on.
Mixing the provoking of your favorite band with copious amounts of alcohol and drugs is usually a recipe for disaster, and that's exactly what some of these shows turned into.
If you ask me, though, this was by design. The Beastie Boys knew precisely why their fan base loved them, so you can't be singing about partying and whatnot and not walk the walk.
Whether they wanted to or not, they H.A.D. to party in front of these fans to keep the momentum going. I guess sometimes, that's just the price of showbiz.
Can You Follow That?
Do you know how hard it is to top a breakthrough album? No band ever faces more pressure than when they have to follow up a legendary effort, and The Beastie Boys know that all too well.
Like many bands, they got a little weird with it in their second album, Paul's Boutique, and it had various bizarre sound effects while maintaining that rap/rock feel that made License to Ill so successful. The public didn't feel the same, though; although it had 14 on the charts, it didn't have nearly the same impact as License to Ill.
The Beastie Boys Conquer the 90s
Every time a new decade comes, a band has to reinvent itself. It's just the nature of the game as the music industry is constantly changing, so what you were singing about 5 years ago might not really work with the crowd of today's music scene, and many bands found they had to change their approach when the new wave of music hit in the 90s.
The Beastie Boys have always had this kind of timeless sound as it really doesn't fit any era, so when the 90s rolled around, there was little doubt that their third effort, called Check Your Head, would make a big splash.
Splash it did at number 10 on the charts, and once again, rap had its biggest act at full power with multiple hits like "Pass the Mic," giving audiences a taste of The Beastie Boys maturing a bit with their sound and becoming far more than just the joke rap band they started out as.
This album, to me, is probably The Beastie Boys' best work. The music on this album is just wild, with some really strange influences popping up from jazz to even some middle eastern vibes.
The songs were great regardless, and the lyrical maturity improved here, along with some great melodies being incorporated to give the songs more catchiness than usual. "Finger-Lickin' Good" is my favorite off the album; with its fast-paced verses and slightly off-putting music, it's something unique.
The Kings of the Genre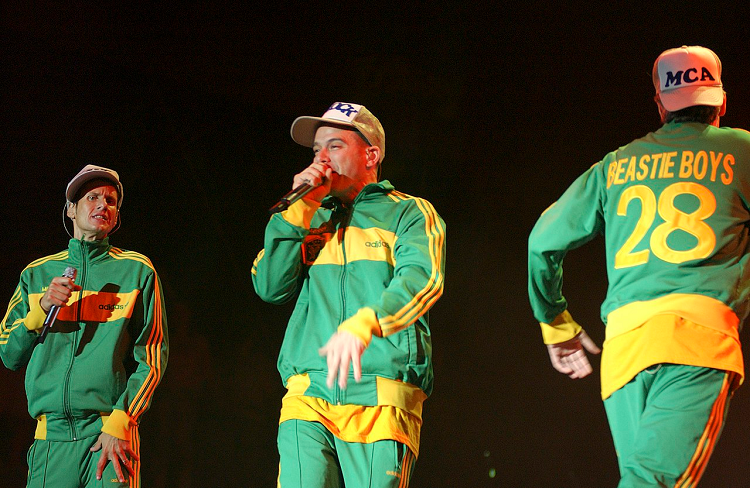 Rap would become way more commercialized in the 90s, with huge acts like Tupac, Notorious B.I.G., and N.W.A. being some of the biggest groups in the world at the time.
The landscape was getting tougher for The Beastie Boys to dominate, with gangsta rap making such a huge impact, so when the follow-up to Check Your Head Came Out, it was a bit more up in the air over how well it would do.
The next album, Ill Communication, debuted at number 1. Um, wow. In 1994, rap was taking a back seat to grunge as bands like Nirvana and Pearl Jam dominated the airwaves, so The Beastie Boys decided to join in on the rock party.
Ill Communication is so 90s that you just have to love it. The biggest hit off the album is arguably The Beastie Boys' best song ever, "Sabotage."
It has one of the most catchy bass riffs you'll ever hear, and it's about as in-your-face of a rock song as you can get. The lyrics are among the most progressive of The Beastie Boys catalog, and you still hear Sabotage blaring in many movies, shows, and radio stations today.
The album catapulted The Beastie Boys right back to the top of the music scene, and once again, 10 years after their inception, they were the biggest selling rap artists in the world.
I've always found their success interesting because it likely never sat well with the hip-hop community that their music was being somewhat lampooned by three white guys yet raking in ungodly amounts of money because of it.
These days, I feel like The Beastie Boys would get destroyed for doing the type of music they over calls of appropriation and the like it was a different time, and they sure took advantage of that time.
Can they Keep it Up?
Many bands managed to have about one or two big albums in the 90s before slowly petering out before the 2000s, but then again, The Beastie Boys aren't most bands. Their next big album, Hello Nasty, wouldn't release until 1998, and it would skyrocket to number one worldwide.
This would be the first time The Beastie Boys would get recognized by the Grammys too, which was, in a way, their official acknowledgment of their dominance by the music industry.
The Beastie Boys had managed to maintain dominance for 15 years straight in the music industry. That might not sound like a big feat to some of you, but you need to really think about how much music has changed just in the last 15 years of our time.
The trends shift so frequently that something that was cool last year might be looked at as lame in the following year.
The Beastie Boys didn't waiver once, and not only that, but they managed to not become hateable in the process, which is usually a tough feat for even the biggest bands in the world; just ask someone like Metallica, for example.
The New Millenium and the Return of the Beastie Boys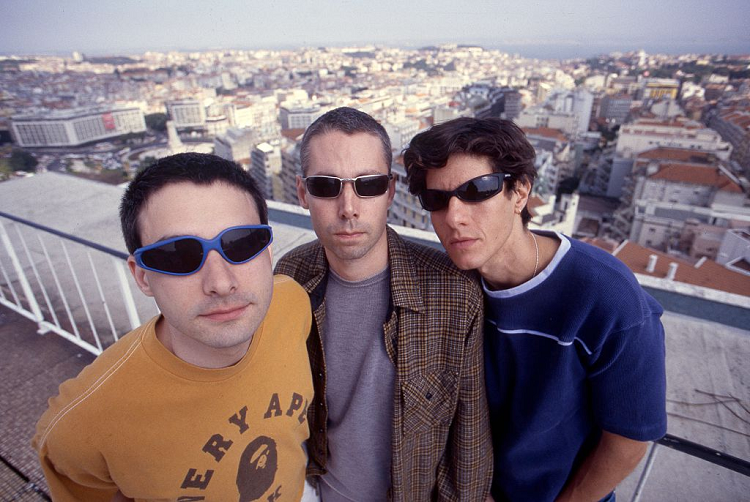 Would it keep going, though? Could the 2000s also be open to The Beastie Boy's dominance, even when the bad boys of hip hop and rock had their hair turning grey?
Well, they took a bit of a break from releasing albums for a while and mostly released anthology sets and new singles here and there, but in 2004, 6 years after their last album, they released To The 5 Boroughs.
I remember when this album came out, and I was pretty shocked that The Beastie Boys were even still a thing. I mean, at this point, we had three white rappers with grey hair, and that wasn't exactly the coolest thing in the music industry at the time.
Especially with a new wave of rock and rap taking over the early 2000s that felt so progressive and different, I could barely believe that The Beastie Boys were still making an impact.
So, how did the album, do you ask? Well, how's number 1 on the Billboard charts sound to you? Amazingly, they did it again, and even though the album is admittedly weaker than their previous huge hits, they did have a few stand-out songs, including the mega-hit "Ch-Check It Out."
A classic Beastie Boy-styled song that used a cool beat and some clever lyrics to make for one of the biggest Beastie Boy hits of all time.
The Final Album
The last album that would come from the album would be released in 2011, and it was called Hot Sauce Committee Part 2. The album again was a massive success and had some really experimental tracks on it as well.
The group was nearing their 50s at this point, so the aggressive nature of their earlier records was lost a bit. In turn, there were some truly bizarre songs on here like "Say it," which had every sound effect in the book and some really out-there melodies.
It was hypnotic, though and so many of the songs felt like a culmination of all the weird things the band had been trying over the years.
The End of An Era, Tragedy Strikes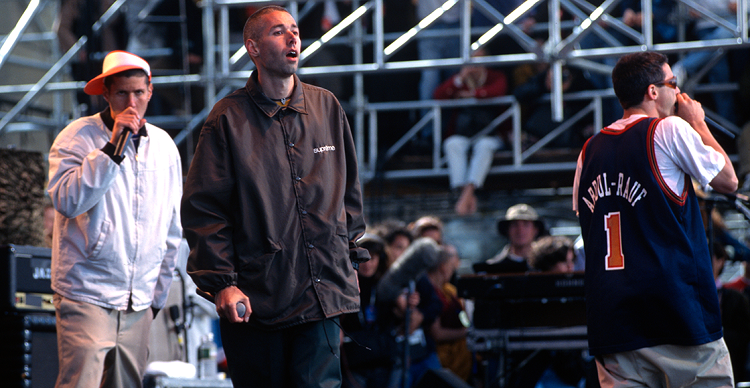 The band was looking forward to putting out the entire compilation of The Hot Sauce Committee, but the project was canceled forever when Adam Yauch died of cancer at just 47 years old.
Following his death, Mike D and Adam Horovitz, aka Ad-Rock, said that they might make music again, but it would never again be under the name of The Beastie Boys.
This was such a tragedy because the band was admitted into The Rock and Roll Hall of Fame just the year before, which was an amazing accomplishment when you think about how they started with the joke song Cookie Puss.
The Hot Sauce Committee Part 2 was also sauce a fantastic and weird direction for the band, and it showed that their second act was going to be something much different but equally cool as their first one.
Musical Style
The Beastie Boys are one of music's most unique and original artists. Their style has shifted a lot, and that's understandable when you're dropping hits throughout 4 different decades.
The best way I can describe their style is in your face. Whether it's with their fierce riffs in their rock songs or the awesome beats and sampling done in their rap ones, The Beastie Boys are relentless with their music.
They're one of the only rap bands out there that play instruments for their recordings, and that sincerity and refusal to sound anything but like they want to sound.
Their music became slightly less aggressive in the 2000s, but it still had that same attitude that made the most unique rap/rock music for the twenty years prior.
Legacy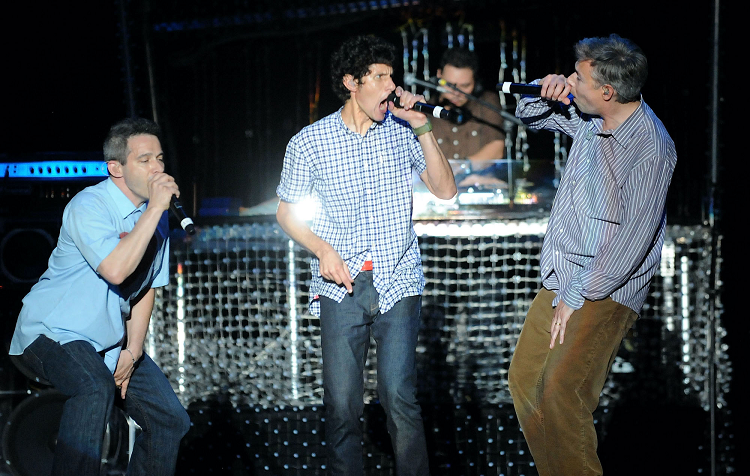 The Beastie Boys have blazed a trail through the music industry that will never be forgotten. Their impact has influenced some other massive artists, such as Eminem and Kid Rock.
Culturally, their music has been lauded by tons of actors and directors, and they are known as a huge reason for the Nu-Metal movement that took place in the late 90s.
Today they may be done as a band, but their music is regularly played and used in movies on occasions as well. They are one of the best-selling rap/rock groups of all time, and their ability to bend genres has helped shape the music industry, so their impact will never be forgotten.
FAQs
Question: Are The Beastie Boys Still Together?
Answer: Following the death of Adam Yauch, the remaining members agreed to no longer produce music together under The Beastie Boys' name. 
Question: Are The Beastie Boys Rap?
Answer: The Beastie Boys are everything; they are rap, rock, and even have some jazz tendencies, and the result is a mishmash of genres that just works against all odds. 
Question: Where are the Beastie Boys from?
Answer: The Beastie Boys are all from New York, where they grew up. 
Sources Cited:
https://www.britannica.com/topic/the-Beastie-Boys#:~:text=Founded%20in%20New%20York%20City,%2C%20Mike%20D%2C%20and%20Adrock.
https://www.allmusic.com/artist/beastie-boys-mn0000038469/biography
https://www.encyclopedia.com/people/literature-and-arts/music-popular-and-jazz-biographies/beastie-boys