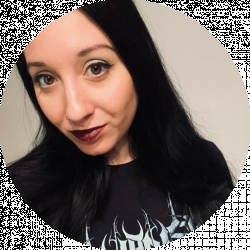 Latest posts by Stephanie Jensen
(see all)
It should be no surprise that Led Zeppelin is one of the most iconic and influential bands in the world. They sold over 300 million records worldwide. Anyone can recognize songs such as "Whole Lotta Love" and "Stairway to Heaven." But even legends have a beginning. Here is the band's history and its influence on rock music.
Early Years
Led Zeppelin was formed in 1966 in London, England.
It all started with guitarist Jimmy Page, who was playing in The Yardbirds at the time. However, The Yardbirds were disbanding, but Page was allowed to use the moniker The New Yardbirds for a few shows in Scandinavia.
He got Yardbirds' bassist Chris Dreja in the band and tried to look for a singer. A colleague recommended Robert Plant, who sang in a couple of other bands such as Band of Joy.
When Page offered Plant the gig, not only did Plant accept but brought in Band of Joy's drummer, John Bonham. However, Dreja left the band to pursue his other dream as a photographer. Word spread and John Paul Jones inquired about the empty bass role. He became the final member of Led Zeppelin.
The band originally played shows and recorded music as The New Yardbirds. But with Dreja out of the band, they had to change their name. The name "Led Zeppelin" was created as an inside joke.
With the help of their manager, Peter Grant, the band scored a generous deal from Atlantic Records and published their music under their own company called Superhype.
From here, the band started touring in the UK and North America. Their debut album, Led Zeppelin, was released on January 12, 1969, while the band was touring in the US. The album reached the number 10 spot on the US Billboard Charts and number 6 on the UK Billboard Charts.
There were still restrictions on rock bands receiving radio and TV attention, though they were able to release "Whole Lotta Love" as a single. It sold over one million copies and landed at number four on the Billboard Charts.
By their second album, Led Zeppelin had already done several US tours. They quickly went from playing in small clubs to large auditoriums. Led Zeppelin was becoming so popular to where their concerts started lasting four hours!
Now on their third album, Led Zeppelin needed a change. Plant and Page briefly lived in the remote Wales cottage Bron-Yr-Aur to create material more on the acoustic side. The goal was to prove their versatility as musicians and songwriters. However, the album received mixed reactions. "Immigrant Song" was the only single from that album.
While Led Zeppelin III didn't perform as well as the previous two albums, they will shortly begin work on their most iconic album of all time.
Success and Fame
Led Zeppelin released their fourth album on November 8, 1971. While it's technically untitled, fans nicknamed this album Led Zeppelin IV. During this time, the band was growing hostile toward the press — due to the fact that they were calling Led Zeppelin a "hype" band. They wanted to release an album with no information or even a title.
While their label agreed to this desire, they argued that something needed to identify the band on the cover. Led Zeppelin decided to create four logos to represent each band member. Fans refer to these as "Zoso Logos," "Runes," or simply the "Four Symbols."
Today, Led Zeppelin IV is one of the best-selling albums in rock history. It has sold over 37 million copies and put the band into superstar status.
This is largely due to some of the most iconic singles that are on the album, such as "Stairway to Heaven." Led Zeppelin did a worldwide tour in support of the album; in addition to touring in North America and the UK, Led Zeppelin also played in Australia and Japan.
It was around this time that Led Zeppelin reached new heights of commercial success that were rarely seen in rock music. The band became famous because they had a flamboyant stage presence and wore elaborate stage clothes. In addition to the band members' performance, their shows became a spectacle that featured lights and lasers.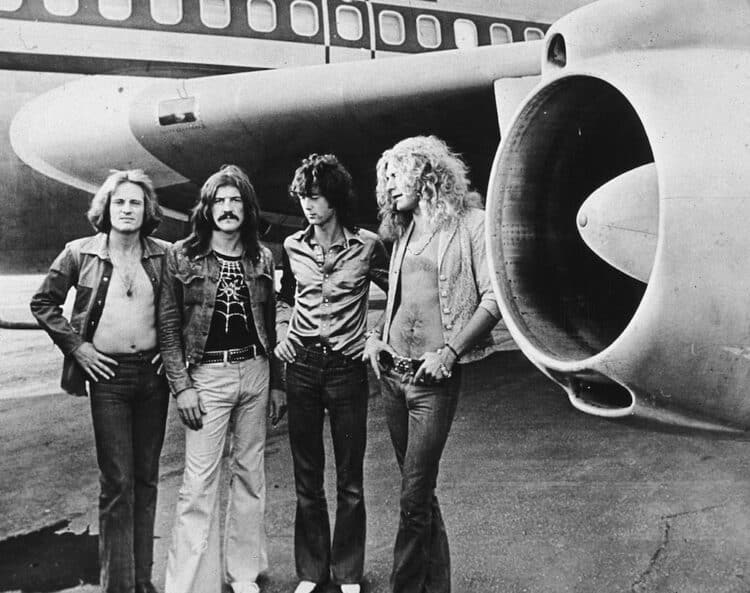 Because Led Zeppelin was touring so much, they had their own jet — a Boeing 720 that the band nicknamed "The Starship."
Their next album, Houses of the Holy, was more experimental. They used instruments they didn't use previously, such as synthesizers. The album cover is very controversial, featuring naked children climbing up the Giant's Causeway in Ireland. They also continued the trend of not printing their band name or album title on the front cover.
This album was equally successful, topping the album charts all over the world. They broke a record for rock bands, playing for 56,800 fans in Tampa, Florida — more than even The Beatles could boast!
They also released a movie, The Song Remains the Same, during three sold-out shows at Madison Square Garden. However, the release of the movie was delayed to 1976.
The band took a brief hiatus from touring to release their own label, Swan Song. But the label is best known for its logo — a depiction of Icarus, which today shows up on the band's merchandise. Led Zeppelin used Swan Song to promote their own music and also signed new bands, which included Bad Company.
Led Zeppelin first self-released the album, Physical Graffiti. The album took a more artistic approach and gained respect from fans and the press. While the album was a success, it did receive some criticism. During this time, other rock bands were starting to rise in popularity.
Two of the most prominent bands included The Who and The Rolling Stones. Still, Physical Graffiti made it to the Billboard charts and Led Zeppelin toured in support of the album, playing sold-out shows in North America and the UK.
Controversy and Partying
It was around this time that Led Zeppelin gained controversy. One of the most famous (and true) stories is how Page dated a 14-year-old girl, Lori Maddox (he was 29 years old at the time). He had to keep the relationship hidden because not only was the affair illegal but Page also had another girlfriend at the time.
They also quickly gained the reputation of being a party band, specifically in their hotel rooms. Famous examples include throwing TVs out of windows and Bonham riding a motorcycle in a hotel lobby.
But some famous stories have an air of mystery and uncertainty. For example, there's the classic tale of Zeppelin members molesting a teenage groupie with a dead fish. However, I'm reading multiple stories and witnesses say different things. The teenage groupie also hasn't come forward yet, so who knows the validity of this tale.
Various Setbacks
After this success, the band suffered a few setbacks. Plant and his wife, Maureen, got into a serious car crash in 1975 while vacationing in Rhodes, Greece. Maureen almost died; she only survived because of a blood transfusion. Plant only had a broken ankle, but he was still unable to tour. During this time, the band wrote their album Presence.
Presence also received mixed reactions, due in part because the band went in another direction. For this album, they focused on more straightforward songs. They also didn't tour in support of the album, since Plant was still healing from his injuries. Not only this, but Led Zeppelin couldn't tour in their home country at the time since they were tax exiles.
Even though they finished the film, The Song Remains the Same, the film received lukewarm reactions from the fans.
Led Zeppelin started touring North America in 1977. While the tour was overall successful and profitable, the band faced various problems. There was even an incident when Bonham and other crew members were arrested. In addition to this incident, other riots and acts of violence erupted during various shows on that tour.
On top of all of this, Plant's son, Karac, died of a stomach virus. He was only five years old.
Band Break-Up
In 1980, the band was supposed to tour North America — their first tour since 1977. After the band's assistant Rex King picked up Bonham for rehearsals, Bonham asked to stop for breakfast. During that time, he consumed four quadruple vodka shots (though I'm only reading five shots). He also consumed them with a ham roll (though I'm also reading he ate an orange with it).
Even after arriving at the studio, he was still drinking. After the rehearsals, the band went back to Page's house. Bonham fell asleep after midnight. Even though he was placed on his side, Jones and Led Zeppelin's tour manager, Benji LeFevre, found Bonham dead in the morning.
He must have rolled on his back during the night because the cause of death was asphyxiation from vomit. The coroners reported he had 40 units of alcohol in his system.
As a result, Led Zeppelin canceled their North American tour and the band broke up.
Legacy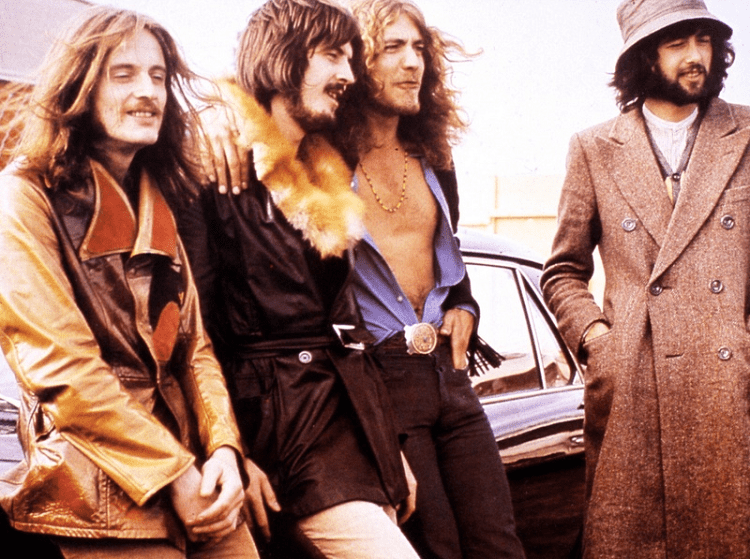 For their time, Led Zeppelin was the most innovative force in rock n' roll. They reached inhuman success and fame. Because of their talent, expert songwriting, and legacy, they're a major influence on nearly every rock band. What really made Led Zeppelin stand out was the complexity of their music, something barely seen in rock music at the time.
Each band member offered so much talent yet still made beautiful music. Their dangerous attitude and partying not only made for a great performance but they catapulted the sex, drugs, and rock n' roll movement.
Because of their diverse sound, Led Zeppelin not only influenced their rock predecessors but also heavy metal and punk bands. It's also said that many rock genres, such as alternative rock, formed as a result of Led Zeppelin's music.
Because of this, many claim that Led Zeppelin is next to The Beatles in terms of inspirational rock bands. Some bands who credited Led Zeppelin as an influence include:
Black Sabbath
Deep Purple
Queen
Rush
The Black Crowes
Aerosmith
Tool
Megadeth
Dream Theater
Joy Division
The Ramones
The Cult
The Smashing Pumpkins
Led Zeppelin not only inspired countless bands and helped form rock sub-genres, but they also contributed to modern-day rock culture. For example, they popularized rock bands playing at arenas instead of small clubs.
During that time, rock music was still relatively new and the music industry was starting to adapt to these demands. Led Zeppelin's management and crew helped set the standard for how rock bands are managed, promoted, and booked for shows and tours.
I even discovered that Led Zeppelin's crew inadvertently popularized the "band tee," since the crew members wore shirts with the Led Zeppelin logo to enter backstage. Even without the band tees, Led Zeppelin's flamboyant style inspired modern rock fashion. You can still see modern rock stars imitating Led Zeppelin's fashion sense.
Musical Style and Influence
While Led Zeppelin is considered a rock band, you can hear the blues influence in their sound. Songs such as "Since I've Been Loving You" have the perfect combination of soul and blues.
Led Zeppelin was also inspired by folk music, specifically from the Celtic and American regions. You can hear this influence in their acoustic-dominant albums.
But there's a reason why this band is in the rock genre, and that's thanks to Page. He played more aggressively than his blues predecessors and was also inspired by earlier rock bands and guitarists. There was also more speed in Led Zeppelin's music than anything we've heard and their sound overall had more power.
Bonham followed this pace with rapid drumming, changing the world of drumming forever. Page also used distortion in his guitar, which is said to have birthed heavy metal music.
Along with Plant, Page was the main songwriter for the band (Page wrote the compositions and Plant wrote the lyrics — though Jones had a bigger role in the songwriting during the later years).
Led Zeppelin has received controversy for its lyrical content. While many songs dealt with love and romance, such as "Thank You," other songs focused heavily on sex. This was very controversial during the time; the 70s became known as the "free love" movement where young people began exploring their sexuality.
However, the sexual content didn't make up all of the material. Plant was inspired by mythology and literature — you see these themes in their lyrics very frequently. However, many speculate that the band hid Satanic messages in their music (these myths have been debunked).
Plant offered more inspiration than his lyrics. His wailing vocals inspired a generation of heavy metal singers.
Who Was in Led Zeppelin?
We can't get a better view of Led Zeppelin without looking at the four men who made this band!
Jimmy Page
Jimmy Page founded Led Zeppelin. His guitar playing is varied, going from soulful blues to aggressive rock. Page revolutionized guitar playing that was melodic yet technical.
The distortion he used on his guitar made him sound even more aggressive, inspiring future hard rock and heavy metal bands. You can still hear his folk influences on songs where he played acoustic guitar, such as "Over the Hills and Far Away."
Robert Plant
Robert Plant was Led Zeppelin's lead singer and lyricist. As a singer, he's not only known for his tenor voice but also his wide vocal range — his range is nearly four octaves! And many people say he can still sing, even at 73 years old (though he may not be able to sing every Led Zeppelin song).
He also became famous for his performance; his charisma, blonde curls, and entrancing stage moves set the bar for the rock frontman. Because of this, he's been regarded as the "best lead singer" by many rock press outlets.
John Bonham
John Bonham truly brought power to rock drumming. To this day, he's known for his speed, distinctive playing, and how he played hard-hitting rock with a groove. He's also best-known for his techniques, such as single-foot kicking. Because of this, he's known as one of the most influential drummers in rock music.
John Paul Jones
While John Paul Jones is best-known as Led Zeppelin's bass player, his career spans must farther than that.
Born into a musical family, Jones is a prodigy and can play different instruments besides bass (he actually played bass, keyword, and recorder on the song "Stairway to Heaven"). Before joining Led Zeppelin, Jones was a successful session musician. After Led Zeppelin, he also has a prosperous career and has collaborated with various musicians.
Has Led Zeppelin Won Any Awards?
Led Zeppelin has achieved many awards throughout the decades. They were inducted into the Rock n' Roll Hall of Fame in 1995 and the UK Music Hall of Fame in 2006. Led Zeppelin also received an American Music Award in 2005 and a Polar Music Prize in 2006. They're in the Grammy Hall of Fame and received a Grammy Lifetime Achievement Award.
Their albums have also received various medals. These include:
Silver: 4 UK
Gold: 1 US and 1 UK
Platinum: 4 US and 6 UK
Multi-platinum: 14 US and 5 UK
Diamond: 5 US
Led Zeppelin has also received the "greatest artist" award from various publications over the past couple of decades. The band members also received their own achievements: Plant received the Commander of the Order of the British Empire and Page received the Officer of the Order of the British Empire.
Led Zeppelin Studio Albums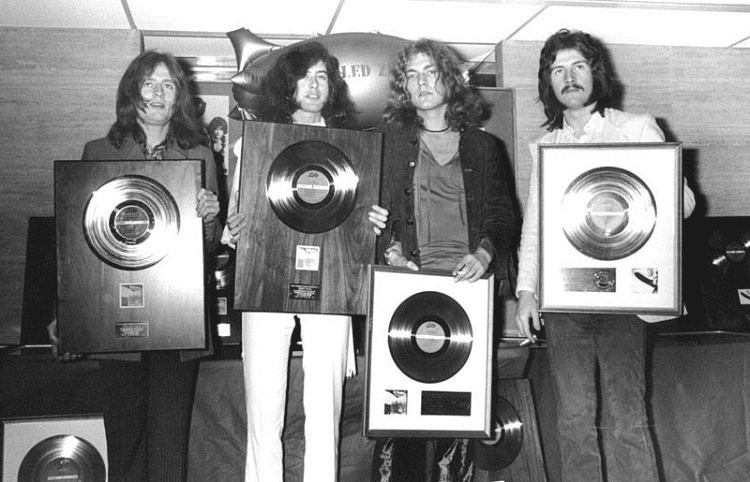 To this day, rock fans of all ages appreciate Led Zeppelin's albums. In their short career span, they released several albums that still remain iconic today. Please note that Coda isn't mentioned here because it's a compilation album.
Led Zeppelin
Their self-titled debut, released in 1969, immediately put Led Zeppelin on the map. This album was a combination of original songs and covers, though the original songs showcase the band's flawless fusion of rock and blues.
The songs were too long and complex to be released as singles, but "Communication Breakdown" and "Good Times Bad Times" were popular hits off of the album.
Led Zeppelin II
With their second album, Led Zeppelin evolved into their rock/blues sound. This is known as Led Zeppelin's heaviest album. Even so, it was a commercial success; in 1999, the album made the 12x Platinum list after selling over 12 million copies.
It is still regarded as an influential album by prominent musicians. Some singles, such as "Whole Lotta Love," are still regarded as their best songs. This was their first album to reach the top music charts in both the US and UK.
Led Zeppelin III
With Led Zeppelin III, the band took a more experimental approach. They used a range of instruments, especially from bassist John Paul Jones who introduced his multi-musician talents. Fans can hear mandolin, synthesizers, and double bass on this album alone. They also introduced acoustic and folk elements into their music.
This album wasn't as hard-hitting as their previous two, but there are some iconic songs on this album. "Immigrant Song" and "Gallows Pole" are the two most recognizable. However, this album received lukewarm reviews.
Untilted Album (Led Zeppelin IV)
While this album was meant to be untitled, fans still dub this album Led Zeppelin IV. They continued to work with different music styles but still included hard rock elements. Some of the band's signature songs, such as "Stairway to Heaven," are on this album.
With Led Zeppelin III's lack of success, the band wanted IV to not feature the band name or title, only identifying each member using a set of logos.
These logos today have nicknames, such as the "Zoso Logos." The album became a commercial success and is considered one of the greatest albums in history. To this day is Led Zeppelin's best-selling album. So far, it has sold over 37 million copies worldwide.
Houses of the Holy
Houses of the Holy became known as one of Led Zeppelin's more sophisticated albums. Following the trends from the last two albums, the band expanded its musical style. The most famous songs on the album include "No Quarter" and "The Song Remains the Same," which was the title of their movie.
Physical Graffiti
Physical Graffiti is different compared to their previous albums. This is by far their most experimental album; in addition to their hard rock sound, fans can hear other styles such as progressive rock and folk. John Bonham also had more of a say when writing this album and received lead writing credits for several songs.
While this was overall a successful album, it did receive some criticism. In addition, there were some struggles with this album. For example, Jones considered leaving the band during the recording of Physical Graffiti.
Presence
During this time, the band was starting to hit some of their lowest points. Plant sustained an injury and tours were canceled. However, the band took this time to focus on the album Presence.
Presence received both praise and criticism. It was the band's lowest-selling album, though topped American and British music charts.
In Through the Out Door
This is the final Led Zeppelin album. It embodied some of the struggles that the band faced during this time. After the album was released, Bonham died and the band broke up. Even with that being said, it was still a commercial success. It received the No. 1 spot on the American, Canadian, British, and New Zealand Billboard Charts.
FAQs
Question: Who in Led Zeppelin is still alive?
Answer: All original Led Zeppelin members except for John Bonham are still alive. This means Jimmy Page, Robert Plant, and John Paul Jones are all still alive.
Question: What are the Living Led Zeppelin Members Doing Now?
Answer: Singer Robert Plant has been silent for years. However, in 2021, Plant and Alison Krauss released their first album in 14 years. They plan on touring in 2022.
Guitarist Jimmy Page has been low-key, though he still plays guitar and writes music. He also released his book, Jimmy Page: The Anthology, in 2020. Though before this, Page played in a variety of musical projects, released numerous albums, and played on many tours.
John Paul Jones is very active. He has a variety of musical projects, most recently his band "Sons of Chipotle" with cellist Anssi Karttunen. However, COVID-19 restrictions set the project back from touring. In the past, he also released a variety of solo albums and was in the rock supergroup The Crooked Vultures with Dave Grohl and Josh Homme.
Question: Why do many people call Led Zeppelin the greatest band of all time?
Answer: Everyone will have a different answer to this question. Overall, their music is amazing, which is enough of a reason to give them this title. But I personally think Led Zeppelin is so iconic because of the talent that each member brought.
They broke barriers in rock music, inspiring a generation of musicians. Led Zeppelin also gave style and personality to rock n' roll, inventing the fashionable qualities of rock music.
Bottom Line
Led Zeppelin is one of the most influential rock bands in history. Formed in 1966, fans of all ages still enjoy their albums today. They have multiple successful albums under their belt, many of which received Multi-Platinum and Diamond status.
Led Zeppelin has gained controversy and faced many setbacks throughout their career; one tragedy, the death of drummer John Bonham, is what broke up the band. It's amazing discovering the history and stories of this legendary band.