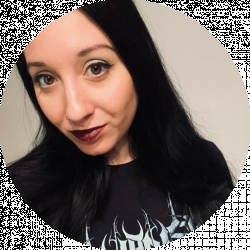 Latest posts by Stephanie Jensen
(see all)
Mick Jagger is the quintessential rockstar. With his band, The Rolling Stones, they released numerous albums, played globally, and are considered one of the most legendary bands. And with eight children, he has quite the legacy!
His older child is Karis, who he had with Marsha Hunt. But where is Karis Jagger now? What is her life like? In this guide, we will discuss Karis Jagger's life and where she is today.
Quick Facts
Full Name: Karis Jagger
Birth Date: November 4, 1970
Birth Place: London, England
Nationality: British/American
Zodiac Sign Scorpio
Parents: Mick Jagger, Marsha Hunt
Children: Mazie and Zak
Siblings: Elizabeth, Gabriel, James, Jade, Georgia, Lucas, Deveraux
Partner / Spouse: Jonathan M. Watson (m. 2000)
Occupation: Producer/Humanitarian
Best Know For: Executive producer for Netflix's High on the Hog: How African American Cuisine Transformed America
Net Worth: $12 million
Last Updated: August 2023
Early Life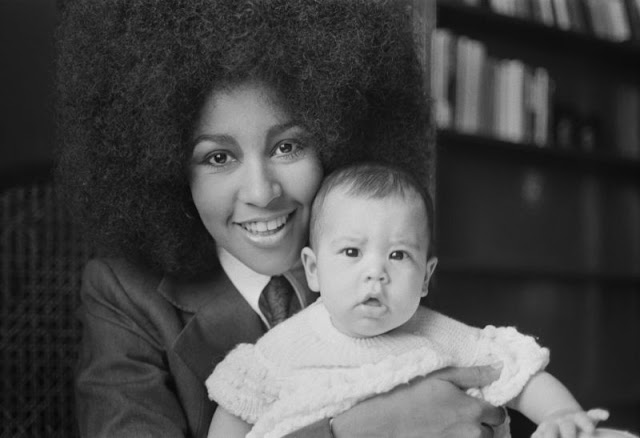 Karis Jagger was born on November 4th, 1970, in London, England, to Mick Jagger and Marsha Hunt. Mick and Marsha met in 1969, and Mick was smitten. Marsha, who was a former model and actress, turned down an invitation to appear in a Rolling Stones photoshoot, but Mick still pursued her. Eventually, Mick and Martha started dating–even though Mick was already in a relationship with Marianna Faithful.
When Mick and Marianne broke up, he moved Marsha into his Chelsea home. At first, Mick wanted a child but pursued another relationship months before Marsha got pregnant. The relationship only lasted 10 months.
Family Struggles
After Marsha got pregnant, Mick's interest in his girlfriend started waning. After only a few months before Karis' birth, Mick left Marsha. Mick wasn't there for Karis' birth and was very distant during the early part of her life. Marsha was forced to raise Karis as a single mother.
Neglect
Eventually, Mick Jagger denied Karis as his child. He didn't offer any financial support; there was even a time when Karis was hospitalized due to burns, and Mick refused to pay her hospital bills.
Even though Marsha offered a good home life to Karis, she had to undergo legal battles to receive financial support from Mick. After all her fighting, Mick had to pay $10,000 toward a trust for Karis and pay child support that amounted to $500/year. Mick Jagger is a multi-million dollar musician, which was extremely unfair to Marsha and Karis. However, Marsha moved Karis back to the U.S., where Mick was forced to pay more in child support.
Falling Out With Her Father
Not surprisingly, Karis didn't have any communication with her father, nor wanted anything to do with him. It wasn't until Marsha moved Karis back to America that Mick started accepting her as his child. At that time, Karis was 12 years old. Mick and his then-girlfriend, actress and model Jerry Hall, invited Karis to family events. Mick became more involved with Karis' life when she became an adult.
Before Fame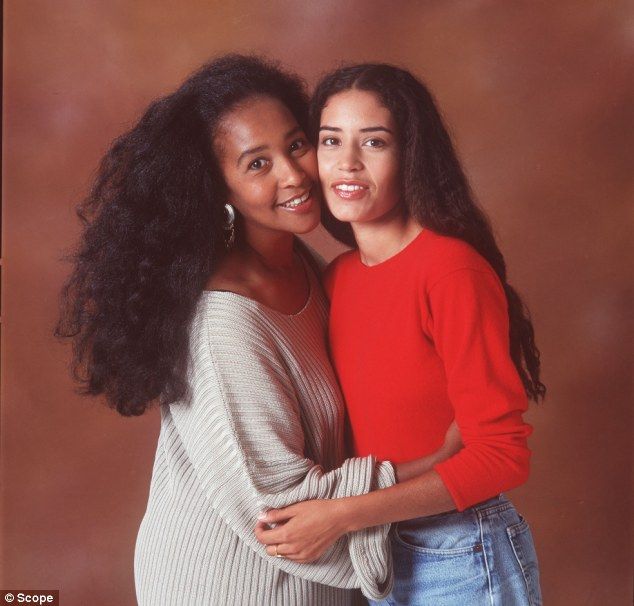 Up until she moved to America, Karis attended Bedales, a British boarding school. Bedales is known as a prestigious boarding school; Daniel Day-Lewis and Minnie Driver were former students. Little is known about her life when she moved to America, but she graduated from Yale University in 1992.
Career
Despite her early struggles, Karis Jagger proved to be very talented and lives a successful life. Unlike her father, Karis didn't pursue a music career–rather, she works in film. She started her career as a production assistant and is a producer today. She's also a philanthropist and works with multiple charities.
Karis Jagger started her career in the entertainment industry in 1998 as a production assistant for the film Patch Adams. She also worked on the crew for various other films, such as The Rainmaker, Man on the Moon, and Sweet November. She has actress credits for one film: One Night Stand, as "Armani model." I assume that means she was an extra or had a small role.
Today, she is a TV producer. She was the executive producer for Made in LA: Paul Fortune's House and is best known for her role as an executive producer for the Netflix series High on the Hog: How African American Cuisine Transformed America.
Karis Jagger is also a very passionate philanthropist. She works as a volunteer teacher and is involved in numerous charities, most notably the American Foundation for AIDS Research and UNHCR.
Reunited With Her Father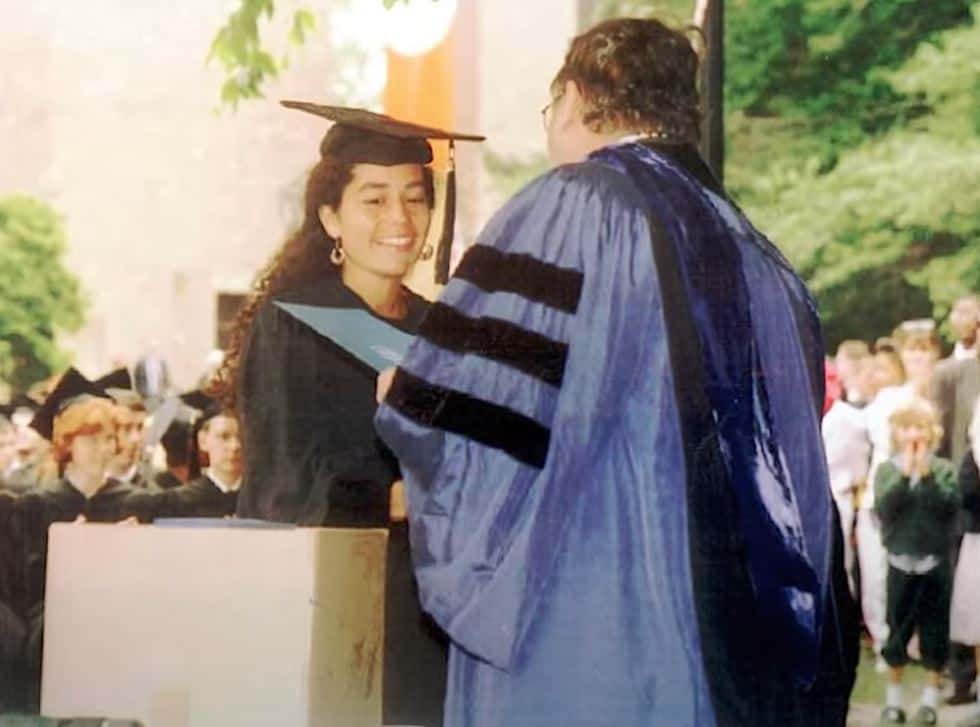 As stated previously, Karis and Mick got back in contact when she was an adolescent. However, they didn't become close until Karis was an adult. Mick attended her graduation from Yale University in 1992, her wedding, and was there for the birth of her son in 2004.
Tragedy
Today, Mick and Karis have a much better relationship. Unfortunately, tragedy struck Mick Jagger in 2014 when his long-time girlfriend, L'Wren Scot, hung herself. Karis was there for her father while he was grieving–her family attended L'Wren's funeral, where Karis read a poem and her children read psalms.
Karis Jagger's Siblings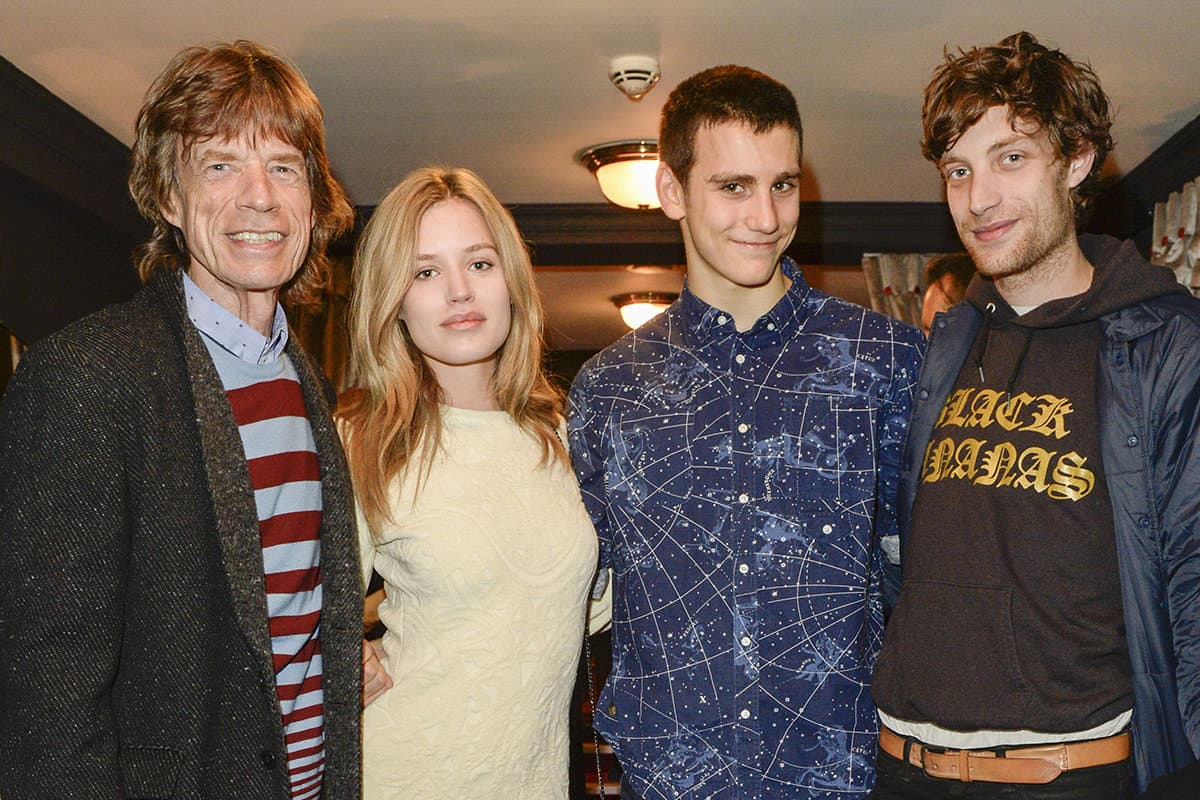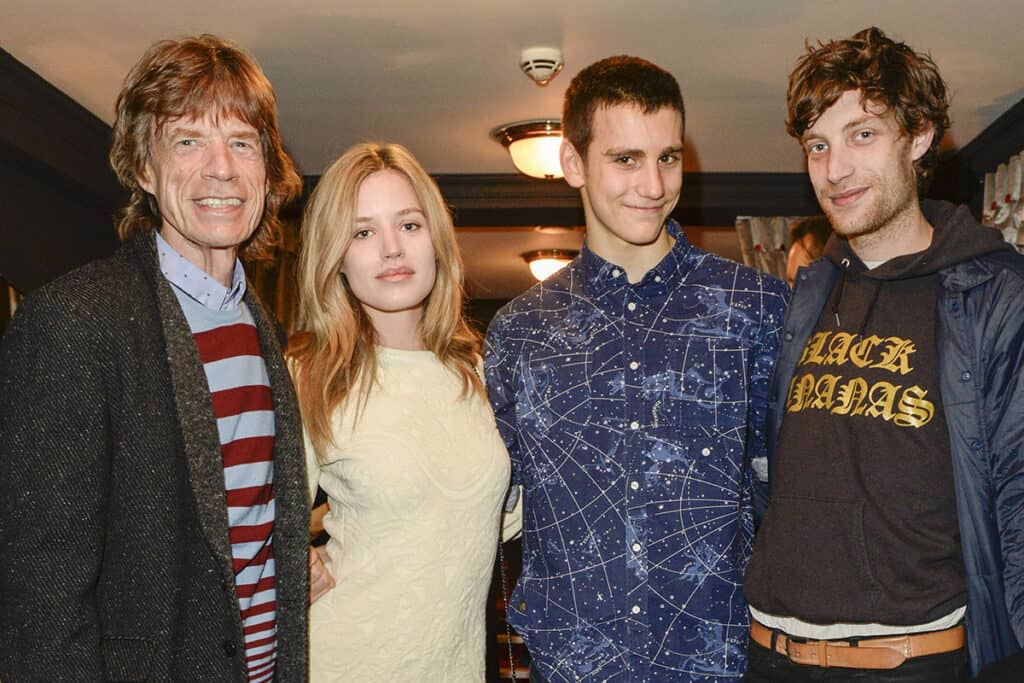 Karis Jagger is the eldest of Mick Jagger's children, but the rockstar had quite the lineage since Karis' birth. In fact, she has seven stepbrothers and sisters! Here are all of her siblings.
Jade
Jade Sheena Jezebel Jagger is 51, born on October 12, 1971. She was born to Mick Jagger and ex-wife Bianca Jagger. Jade is a jewelry designer and former model. She's also a mother of three; Jade has two daughters, Amba and Assisi, and one son, Ray. She's also the grandmother to Assisi's children, Romy, Ezra, and River.
Today, Jade is married to Adrian Fillary and is very close to the rest of the Jagger family. Since she has family worldwide, she admits they travel together and meet up during Rolling Stones shows.
Elizabeth
Elizabeth Scarlett Jagger is 39 years old, and Mick Jagger welcomed her to the world with his ex-wife, Jerry Hall. She was born on March 2, 1984, though Hall and Jagger didn't wed until 1990 (they divorced in 1999).
Elizabeth Jagger is best known as a runway model. She debuted in 1998 by modeling for Theirry Mugler with her mother, a notorious model. Elizabeth is also a Civil Rights and women's rights activist and is one of the most prominent voices pushing for the Equal Rights Amendment.
Like Karis and Jade, Elizabeth is extremely close to her family. She's especially close to her little sister, Georgia, and often posts pictures of her and her rockstar dad on her Instagram page.
James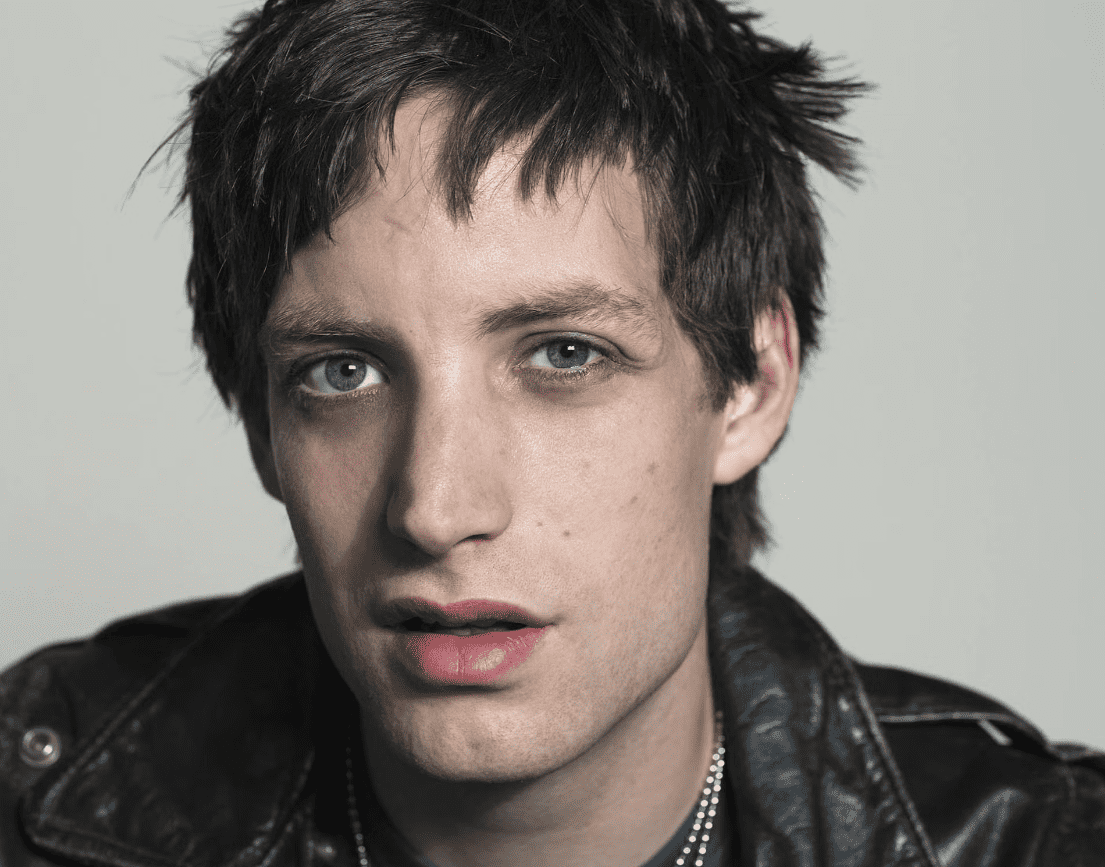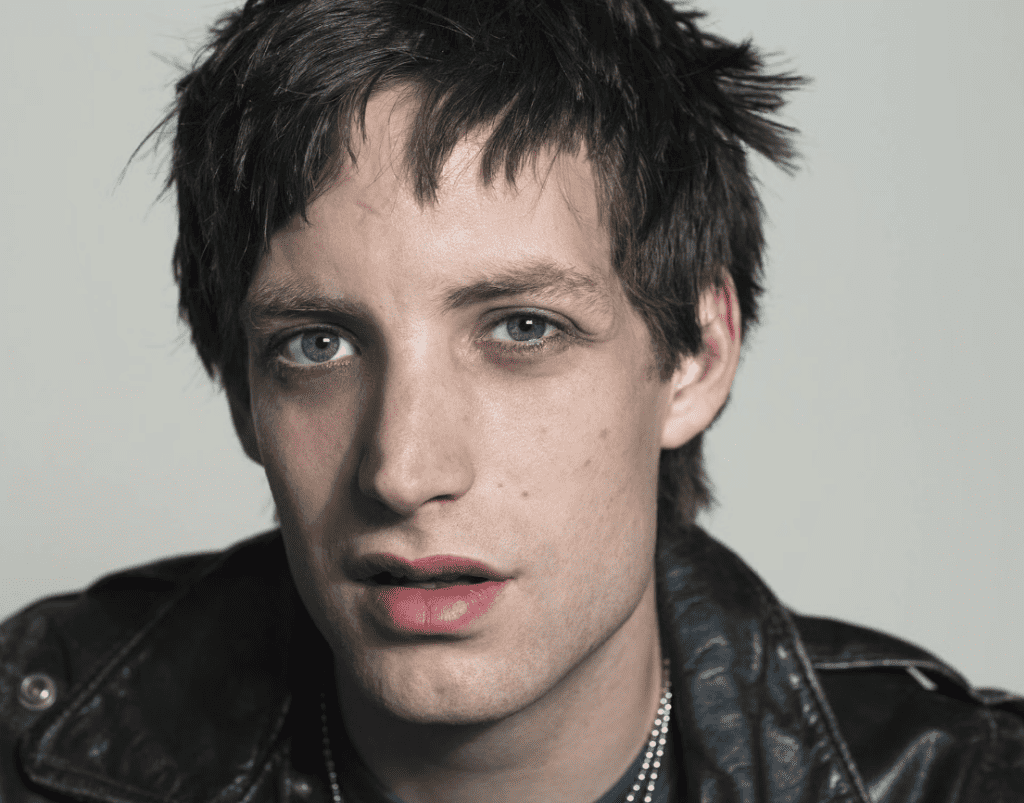 At 37 years old, James is Mick Jagger's oldest son. James was born on August 28, 1985, to Mick and Hall. James inherited his love of music and talent from his father, singing and playing guitar in the punk band Turbogeist. He's also multi-talented–a skilled actor in addition to his musicianship. James starred in the HBO series Vinyl, which Mick Jagger produced in addition to Martin Scorsese. He's married to artist Anoushka Sharma.
Georgia May
Georgia May was born on January 12, 1992. She started modeling at 16 years old and is still a successful model. Some of the most prestigious fashion brands she worked with include Pandora, Missouri, Vivienne Westwood, and Wrangler. Georgia May also co-owns the haircare and salon company BLEACH London. The salon has two locations: one in London and a second in LA. Georgia May is in a relationship with Cambryan Sedlick, who travels frequently.
Gabriel
Gabriel is Mick Jagger's fourth child with Hall. Born on December 9, 1997, he didn't follow in his parents' or siblings' footsteps–he's a journalist. Gabriel trained at The Times and owns his own media company called Why Now? Gabriel is married to Swiss socialite Anouk Winzenried.
Lucas
Jerry Hall filed for divorce from Mick Jagger when she discovered he was having an affair with Brazilian lingerie model Luciana Gimenez, and Gimenez was pregnant with his child. That child was Lucas Maurice Morad-Jagger. Even though Mick's affair with Gimenez didn't last, Mick stayed close to his son.
At 24 years old, Lucas is very fashionable. He was featured in commON Magazine and attended Paris Fashion Week in January 2022. Like Georgia May, he also travels frequently.
Things haven't been all glamorous for Lucas. When he was 21, he had a cholesteatoma removed from his ear. A cholesteatoma is a collection of skill cells in your ear and is very rare.
Deveraux
Finally, Mick Jagger welcomed his eighth child, Deveraux, on December 8th, 2016, making him only seven years old. Mick had him with his current girlfriend, American former ballerina Melanie Hamrick. When Deveraux was born, Jagger was 73, and Hamrick was only 29. The family loves traveling together, and they even bring a tutor for Deveraux so he can travel full-time with them.
Personal Life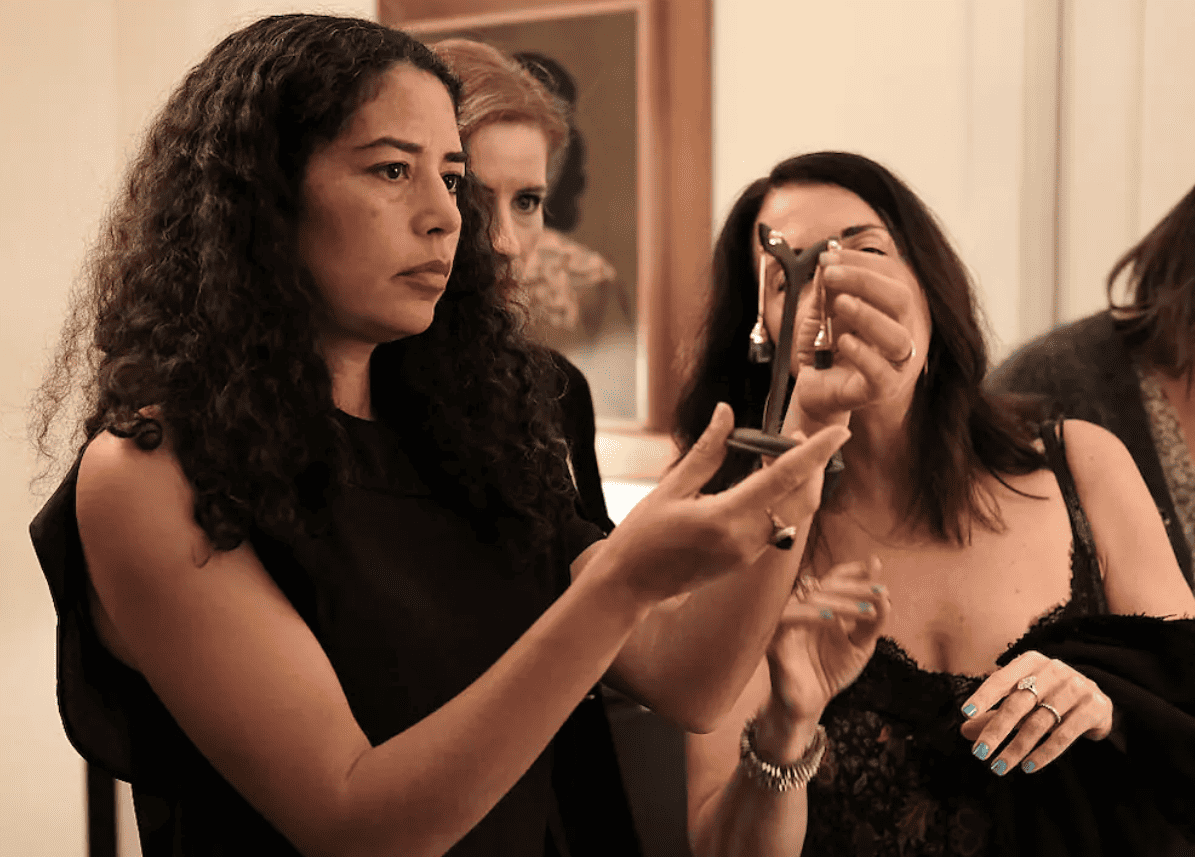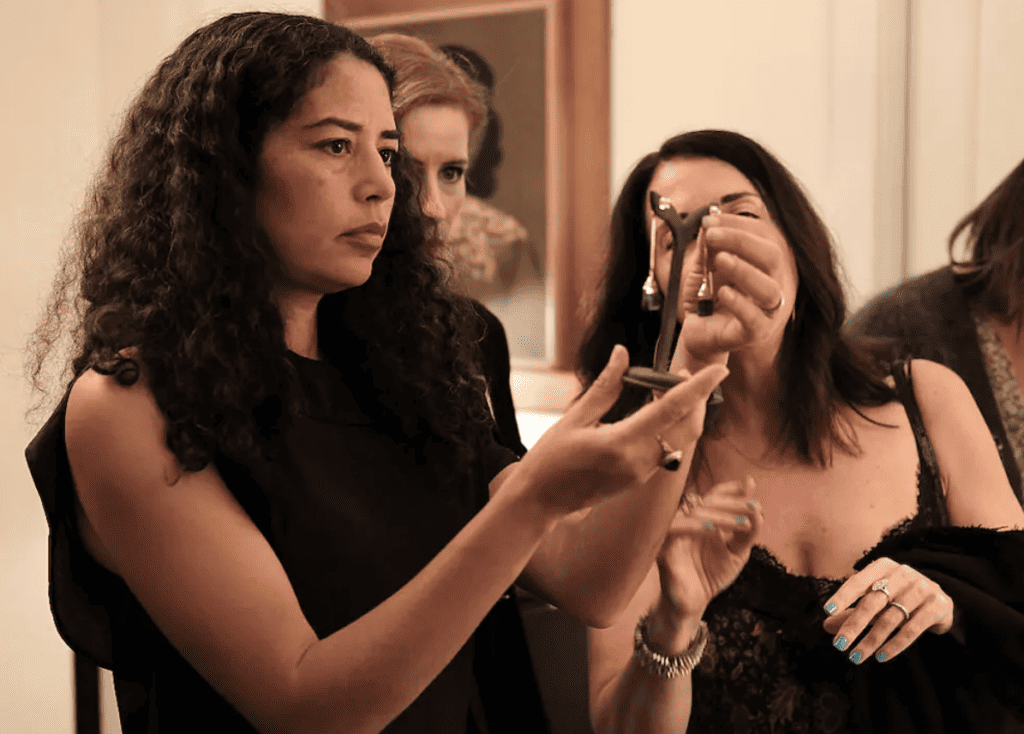 Karis Jagger is married to Jonathan M. Watson, who has been married since 2000. They started dating in the late 90s, but she kept her dating life private before then. Karis and Jonathan have two children: daughter Mazie (born in 2002) and son Zak (born in 2004).
Not much is known about Karis Jagger's life today. Even though she's successful and has a rockstar dad, she lives a quiet life away from the spotlight. Paparazzi don't catch her often, and her social media is private. It's also unknown where exactly she lives, but I'm reading she lives in Los Angeles.
FAQs
Question: What's Karis Jagger's nationality?
Answer: She's technically British since she was born in London, but she has an American mother and moved to the U.S. at 12 years old.
Question: Who is Karis Jagger's mom?
Answer: Marsha Hunt is a novelist, actress, former model, and singer. Before she dated Mick Jagger, Hunt was a successful model and singer. Hunt began writing in 1985; she started writing a couple of autobiographies and memoirs before turning to fiction. She has also edited anthologies and biographies for others. She was diagnosed with breast cancer in 2004 and went into remission in 2008.
Question: Did Mick Jagger marry Karis Jagger's mom?
Answer: No. The couple only dated for 10 months, and Mick left Marsha Hunt while she was pregnant with Karis. In fact, Mick has only been married twice: to Bianca Jagger and Jerry Hall. That said, Mick has had numerous romances and flings throughout his life and is now dating a woman over 40 years younger than him! However, many describe Mick as a family man and an excellent father, despite his busy musician lifestyle.
Bottom Line
Karis Jagger is the daughter of rockstar Mick Jagger. She had a rocky relationship with her dad initially; Mick broke up with Karis' mom, Marsha Hunt, while still pregnant with Karis. Mick denied Karis being his daughter, even refusing to pay for child support. The two didn't speak until Karis moved to the U.S. at 12 years old, and the two developed a closer bond when she was an adult.
Today, Karis is successful in the film industry, serving as an executive producer for a Netflix series. She's been married to her husband since 2000, has two children, and lives a private life away from the limelight.
Recommended reads:
THE ROLLING STONES BAND HISTORY