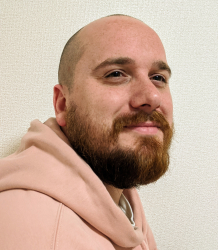 Latest posts by Seth Christmus
(see all)
My favorite band growing up was easily The Beatles and, as a young bass player, I found myself reading any Paul McCartney bio I could get my hands on. He brought about a different way of playing the bass guitar. Instead of being a background instrument, Sir Paul's melodic lines helped legions of players to see the instrument in a different light. His vocal range and versatility are unrivaled, and along with his songwriting partner John Lennon, he contributed in a major way to The Beatles' most famous songs.
As a solo musician and with his band Wings, McCartney was arguably just as successful as he was with The Beatles. He's also collaborated with some of the biggest names in music history, including Stevie Wonder and Dave Grohl. He's composed for movies as well as acted and produced.
Paul McCartney's life and career have spanned many years. He's approaching his 80s, yet is still writing new music and touring the world. Read on if you're looking to learn more about this legendary musician and his significant contributions to music.
Paul McCartney Quick Facts
Full Name: James Paul McCartney
Birth Date: June 18, 1942
Birth Place: Liverpool, England
Nick Names: Macca, Sir Paul, The Cute Beatle
Nationality: British
Zodiac Sign: Gemini
Siblings: Peter Michael McCartney, Ruth McCartney
Children: Mary McCartney, Stella McCartney, James McCartney, Heather McCartney, Beatrice McCartney
Spouses:

Linda Eastman (married 1969 – died 1998)
Heather Mills (married 2002 – divorced 2008)
Nancy Shevell (married 2011 – present)

Most Successful Albums:

Sgt. Pepper's Lonely Hearts Club Band (The Beatles)
Ram (w/ Linda McCartney)
Band on the Run (w/ Wings)
McCartney (solo)

Net Worth: $1.2 Billion
Awards: 18 Grammy Awards (The Beatles, Wings, solo artist, and collaboration),
Last Updated: April 24, 2022
Paul McCartney Birthplace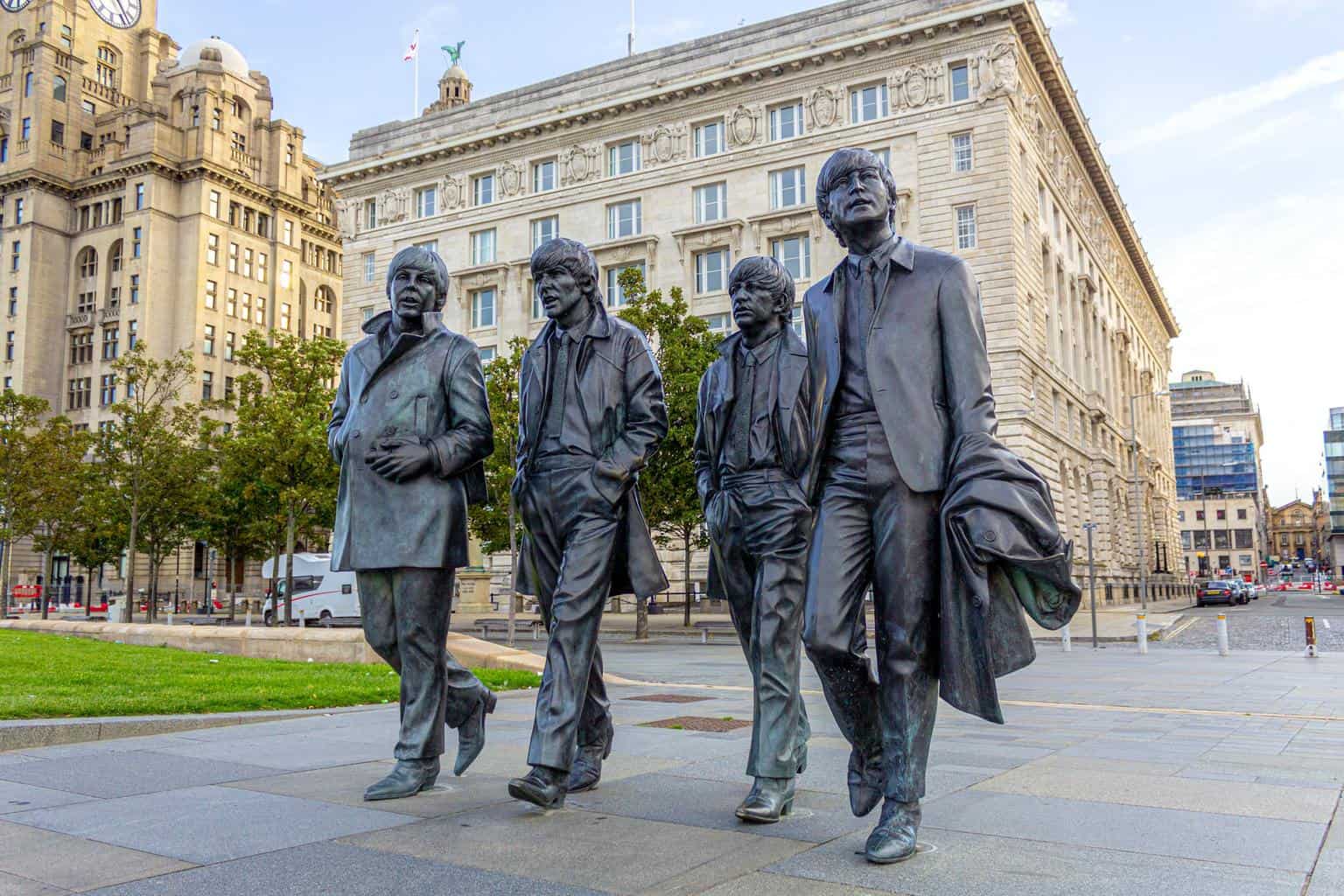 Paul McCartney was born in Liverpool, England, in Walton Hospital in an area of the city called Walton. Liverpool was a major port city during the Industrial Revolution which led to it being an international city, home to long-established Black and Asian communities. It was also one of the main ports for Irish and English immigration to North America.
Liverpool has transitioned into more of a tourist city recognized for its considerable contributions to the arts. A lot of that has to do with The Beatles and McCartney himself, but superstars like Melanie C of the Spice Girls and Daniel Craig of 007 fame are natives of Liverpool, also referred to as "Scousers."
Paul McCartney Parents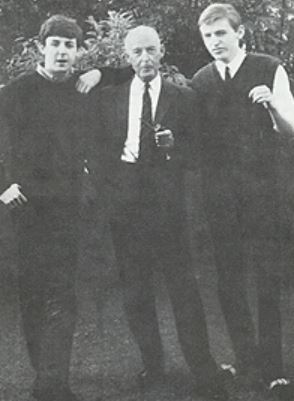 Paul was born to Jim and Mary McCartney on June 18, 1942. Mary was a midwife while Jim was a cotton merchant. Mary was the primary earner for the household, something that was uncommon back then for a two-parent household.
Jim led a jazz band in the 1920s called Jim Mac's Jazz Band. He was a trumpet player in addition to his day job. Jim played a big role in Paul's early musical development, encouraging him to practice and take piano lessons. Though Paul preferred to learn music by ear and by listening to records, the support he received from his father and mother was more than many early rockers ever got.
One of Paul's first musical instruments was a trumpet that was given to him by his father. In what was one of the best decisions in the history of music, Paul sold that trumpet for an acoustic guitar, which he would later restring to play left-handed.
Paul McCartney Early Life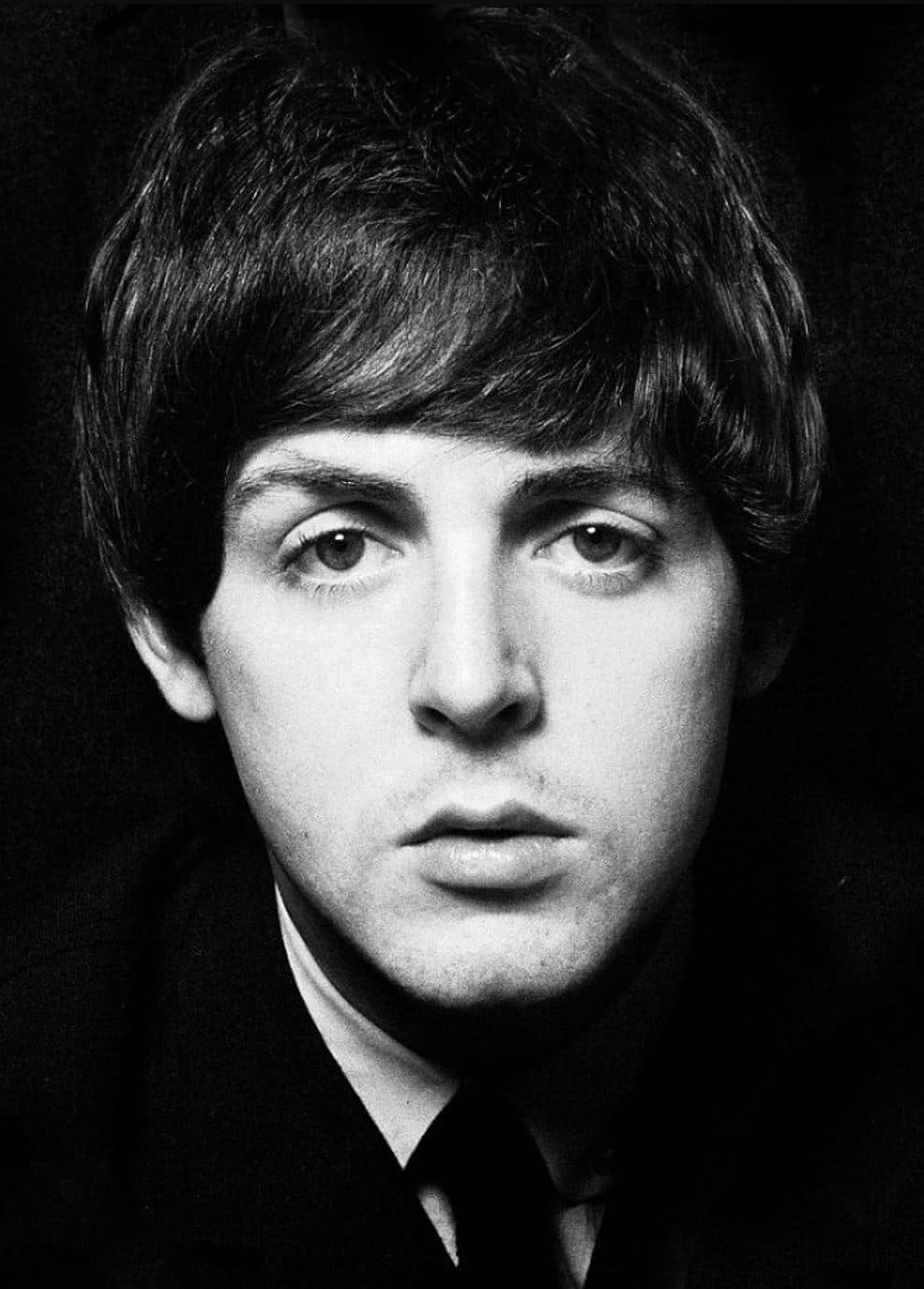 Paul attended two primary schools early in his life. He first went to Stockton Wood Road Primary School before moving to Joseph Williams Junior School due to overcrowding. Paul was a smart kid and passed his 11-Plus exam which allowed him to attend grammar school. After primary school, he attended the Liverpool Institute High School for Boys, an all-boys grammar school.
One day in 1954 while riding a bus, he met a younger boy who he would quickly become friends with: George Harrison. It was a friendship that would last until George's death in 2001, albeit with some rough patches here and there.
While growing up, McCartney's father kept a piano in the family's home and encouraged him to play it. He wrote his first two songs on piano – "Call It Suicide" and a tune that later became "When I'm 64." He began singing at the age of 11 when he tried out for the Liverpool Cathedral choir. He didn't make it into that choir, but later joined St Barnabas' Church choir. He received the aforementioned trumpet from his father on his 14th birthday.
Sadly, Paul's mother would die a short time later in October 1956. He would write his first guitar song, "I Lost My Little Girl," on the guitar for which he traded his trumpet. The song was about his mother Mary.
Paul McCartney Professional Career
The Quarrymen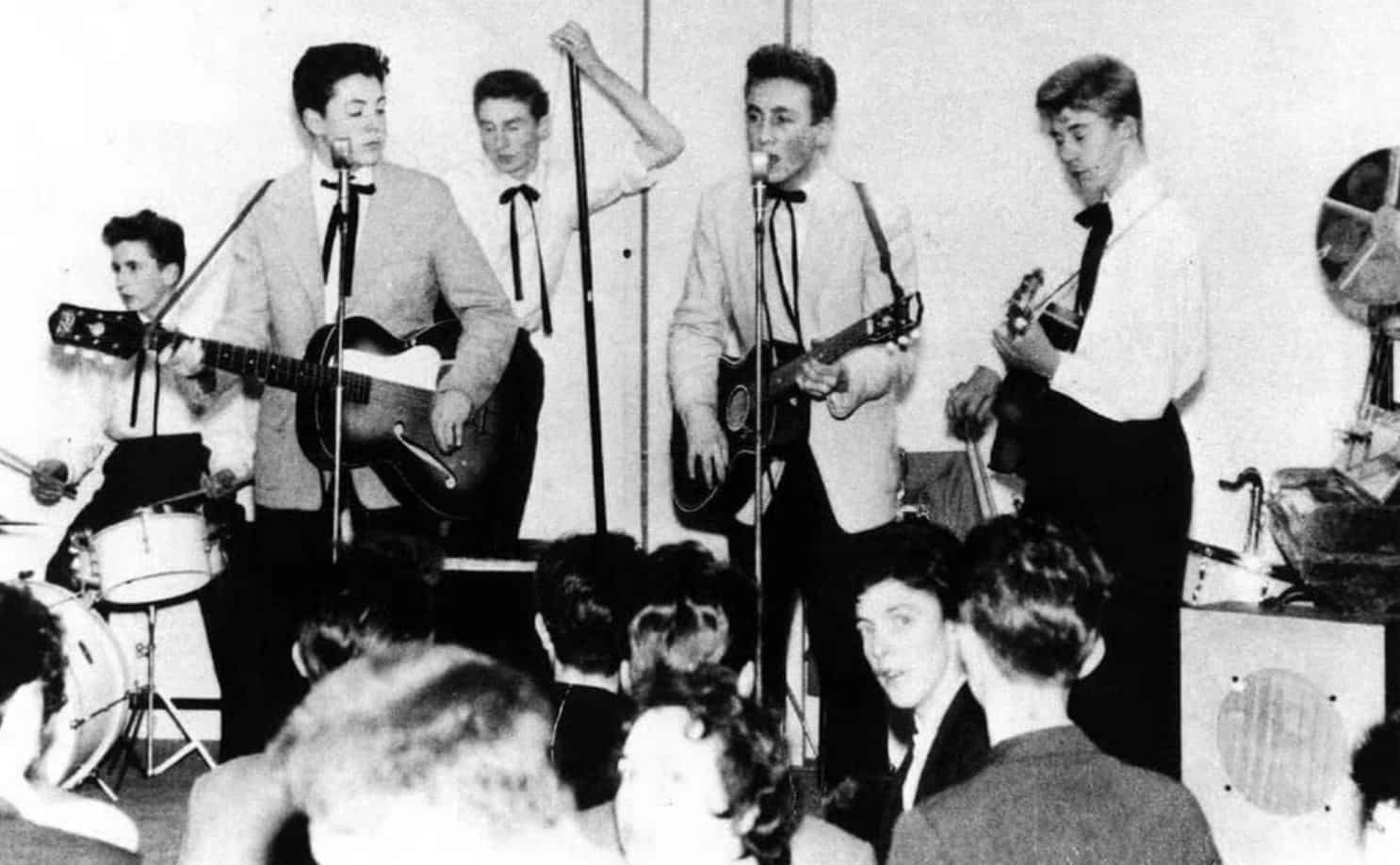 Paul McCartney's professional music career began at the age of 15 when he joined The Quarrymen, a band started by John Lennon. Paul played rhythm guitar for the group. He later recruited George Harrison into the band.
The Quarrymen made an amateur recording and performed live, all the while slowly drifting from the original "skiffle" sound toward rock and roll. In 1960, The Quarrymen became The Beatles.
The Beatles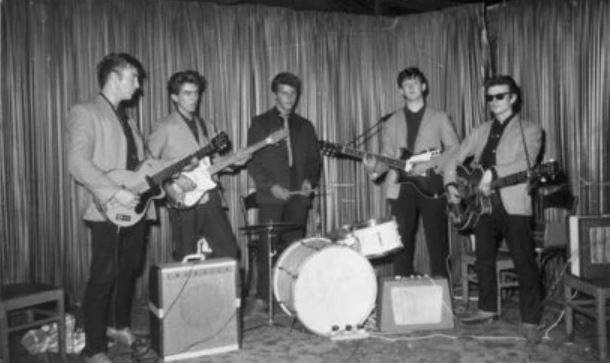 The most famous and commercially successful band from the 60s has had their every word and recording dissected from its beginning to its end but like any band, The Beatles came from humble beginnings.
The Beatles evolved from The Quarrymen right before Paul and his bandmates at the time (John Lennon, George Harrison, Stuart Sutcliffe, and Pete Best) began to play in Germany in 1960. Sutcliffe left the next year and Paul was forced to switch to the bass guitar.
Pete Best was the next member of The Beatles to go and he was quickly replaced by Ringo Starr. With the Fab Four completely formed, they released their first big hit, "Love Me Do," in 1963. Beatlemania was in full swing.
McCartney and Lennon formed the major creative nucleus of the band with major contributions from Harrison and Starr. The McCartney-Lennon duo wrote a string of early hits after "Love Me Do" that cemented their status as the top pop act in the world, including "She Loves You" and "I Want to Hold Your Hand."
The first Beatles song to feature a single Beatle, "Yesterday," was a Paul McCartney creation. It was also the band's first song to make use of instruments outside of the guitar, bass, and drums.
From Rubber Soul onward, McCartney began to emerge as the main creative force in The Beatles. McCartney-driven songs like "Drive My Car" from Rubber Soul and "Paperback Writer" and "Eleanor Rigby" from Revolver showed his growth as a lyricist, a musician, and a composer. Paul even played large roles in tracks primarily written by Lennon or Harrison, like Harrison's "Taxman" in which McCartney provided the bass riff and the guitar solo.
As tensions began to grow in the band, it was McCartney that implored everyone to push forward with The Beatles' most ambitious album yet, Sgt. Pepper's Lonely Hearts Club Band. It is widely considered to be rock's first concept album. Paul helped to conduct an orchestra for "A Day in the Life," yet another step forward in his journey as a musician.
The Beatles would go on to release five more albums after Sgt. Pepper's: Magical Mystery Tour, The Beatles (more commonly known as "The White Album"), Yellow Submarine, Abbey Road, and Let It Be. These albums and the singles released in between would be some of McCartney's greatest work to that point. Songs like "The Fool on the Hill," "Hello, Goodbye," "Penny Lane," "Helter Skelter," "Hey Jude," "Get Back," and "Let It Be" came from this late period in the life of The Beatles.
Eventually, the creative differences of the members of The Beatles began to reach a boiling point. Lennon left the band quietly in September 1969, but the split didn't become fully public until McCartney announced he was leaving The Beatles in 1970.
Linda McCartney and Wings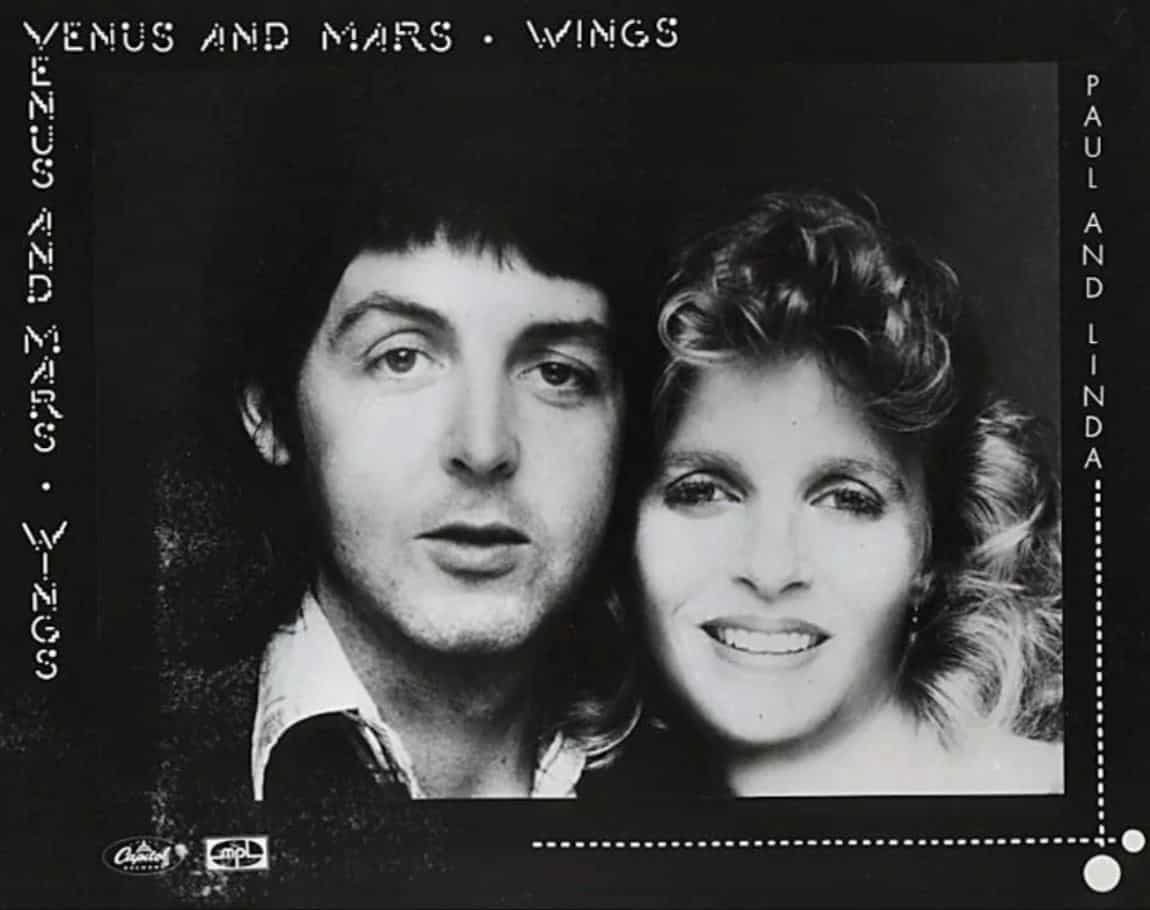 The formation of McCartney's second band, Wings, began shortly after the breakup of The Beatles. Following the release of his first solo album, McCartney, Paul worked with his wife Linda and drummer Denny Seiwell, who would go on to drum in Wings.
Their efforts culminated in 1971's Ram, the only album attributed to the collaboration between Paul and Linda McCartney. Ram's tracklist contains Paul's first post-Beatles single to hit #1 in the United States, "Uncle Albert/Admiral Halsey," a song most notable for its use of sound effects and the stringing together of song fragments.
After Ram, Wings became a fully formed band after guitarists Denny Laine and Henry McCullough both joined. Their first tour was a scaled-back experience to The Beatles' live performances as they mostly played at universities around the United Kingdom. During these performances and Wings' first tour of mainland Europe, they avoided playing any tunes performed by The Beatles. Following these tours, Paul and Linda collaborated with The Beatles' producer George Martin on the theme song of the James Bond film Live and Let Die.
Paul McCartney and Wings' first #1 single didn't come until 1973's "My Love," which topped the US charts. The band's biggest album, Band on the Run, was recorded after McCullough and Seiwell left the band, leaving only Paul, Linda, and Denny Laine. The albums Venus and Mars and Wings at the Speed of Sound would follow.
In 1977, Wings would achieve their biggest hit in the U.K. with the song "Mull of Kintyre," the best-selling single of McCartney's entire career. The band's final album Back to the Egg was chock full of star power, including contributions from Led Zeppelin's John Bonham and John Paul Jones.
McCartney's Wings would officially come to an end in 1981. This would leave him free to focus on other collaborations and solo projects, though he had done both during his time with the band.
Solo Career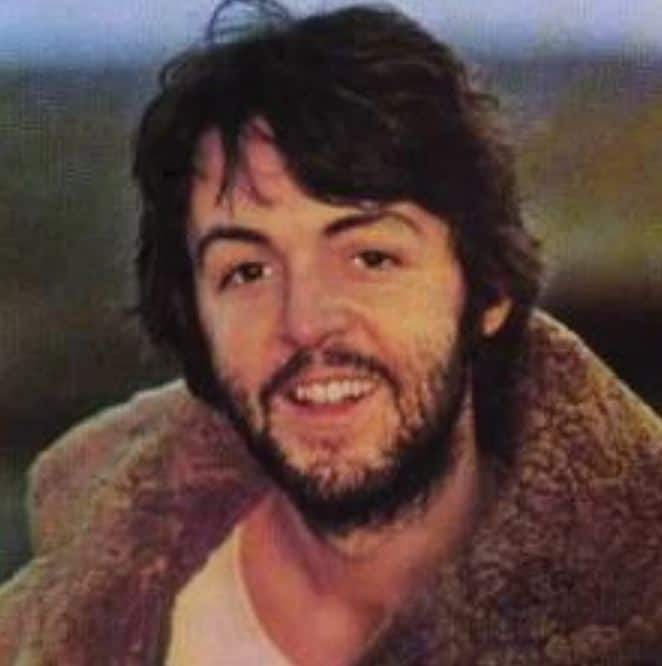 Paul McCartney jumped out of the gate in his post-Beatles career with the solo album McCartney, which became a #1 album in the United States. Following an arrest in Japan for possession of marijuana and shortly before the breakup of Wings, McCartney II was released in 1980. It reached #1 in the U.K.
McCartney collaborated with both Stevie Wonder and Michael Jackson in the years immediately following the end of Wings. "Ebony and Ivory" with Wonder and "The Girl is Mine" and "Say Say Say" with Jackson all were commercial hits, but tended to fall flat with music critics. "Ebony and Ivory" was featured on McCartney's third album, Tug of War, while "Say Say Say" appeared on the following album, Pipes of Peace.
Next up for McCartney was Give My Regards to Broadstreet, a soundtrack album to the musical film of the same name. McCartney starred in the film alongside Linda McCartney and Ringo Starr. The film didn't do well, but the soundtrack was a commercial success.
The next solo album from Paul, 1986's Press to Play, was a collaboration with British musician Eric Stewart. This was followed by CHOBA B CCCP, which translates to Back Again in the USSR, an album of live studio covers. McCartney closed the decade with the release of Flowers in the Dirt which featured contributions from Elvis Costello and David Gilmour, the guitarist from Pink Floyd.
McCartney's next solo rock album wouldn't come until the release of Off the Ground in 1993. Before that, he began to dabble in classical music and produced the classical album Liverpool Oratorio. After Off the Ground, Paul took a four-year break from his solo efforts.
He returned from his hiatus with 1997's Flaming Pie. This was followed by 1999's Run Devil Run, an album of mostly cover songs that he was encouraged to make by his late wife Linda, who died of cancer in 1998.
The start of the 2000s marked the beginning of yet another productive decade for Sir Paul's solo career. The first album of the decade was Driving Rain, released in November 2001. 2002 would prove to be an important year as it was when he formed the band he still tours with to this day, consisting of himself, Brian Ray, Rusty Anderson, Paul Wickens, and Abe Laboriel Jr.
Four years after the release of Driving Rain came my favorite McCartney solo album, Chaos and Creation in the Backyard. He didn't produce this album; instead, he relied on the talents of Radiohead producer Nigel Godrich. The album cover is a photo taken by Paul's younger brother Michael. In it, we see a young Paul in the backyard of his childhood home in Liverpool. My favorite song from the album, "Jenny Wren," is reminiscent of "Blackbird" from The Beatles' White Album.
Memory Almost Full came on the heels of Chaos and Creation in 2007. After this was another covers album, Kisses on the Bottom, a collection of pop and jazz classics. The next 2 albums, New in 2013 and Egypt Station in 2018, were both commercially and critically successful, with Egypt Station giving him his first album to debut at the top of the Billboard 200 list.
Amid the start of the COVID pandemic in 2020, McCartney found time to record and release the follow-up to McCartney II, appropriately title McCartney III. This is his latest studio album and if its nomination for a Grammy is any indication, Macca is showing no signs of slowing down any time soon.
Paul McCartney Video
The following video is a YouTube Originals live stream of Paul McCartney performing live in New York City. The performance was in support of his 2018 album Egypt Station.
Paul McCartney Family
Paul McCartney has a brother, Michael, and a stepsister, Ruth. Paul is the oldest of his siblings. Michael doesn't use the McCartney name to avoid being seen as trying to cash in on his brother's fame. Going by the pseudonym Mike McGear, he is an accomplished poet.
Paul has four children from his marriage with Linda Eastman (Stella, Mary, James, and his adopted daughter Heather) and one from his marriage with Heather Mills (Beatrice Milly).
Paul McCartney Relationship History
Linda Eastman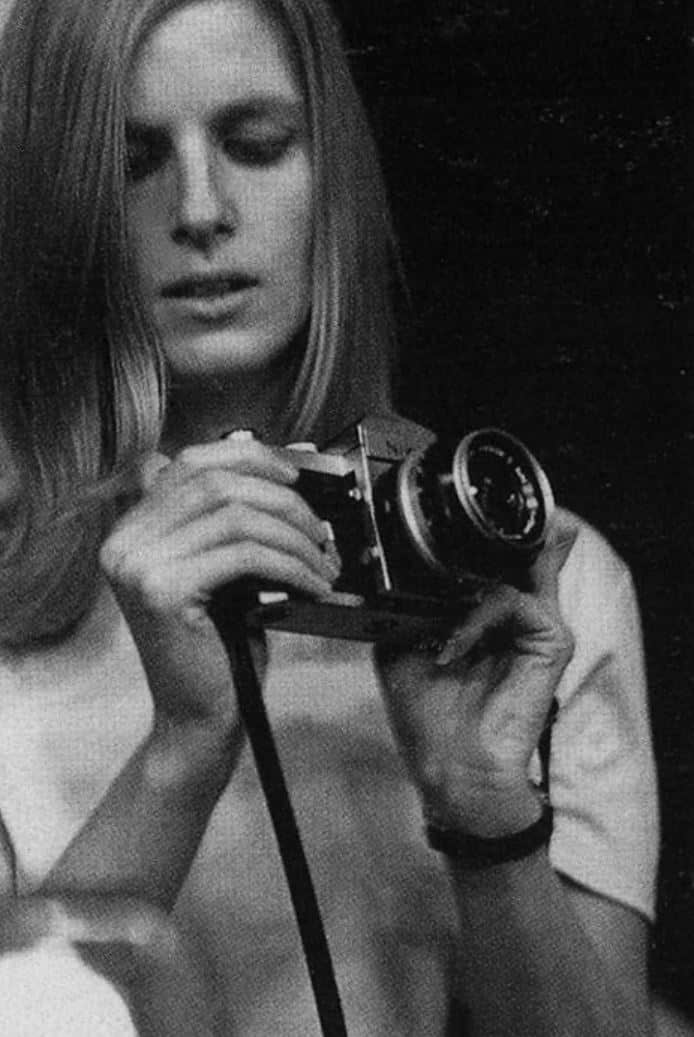 Originally a rock photographer, Linda Eastman worked her way into the musical world by photographing amazing groups like the Jimi Hendrix Experience, the Grateful Dead, and The Beatles. She met Paul in 1967 at a party and two years later, they were married. They collaborated musically in the group Wings, though Linda had no real experience in music performance.
Paul and Linda raised four children together: Stella, Mary, James, and Heather. Paul adopted legally adopted Heather; she was Linda's child from her previous marriage to Joseph Mellville See Jr.
They were married until Linda passed away in 1998 after a battle with breast cancer. She was only 56.
Heather Mills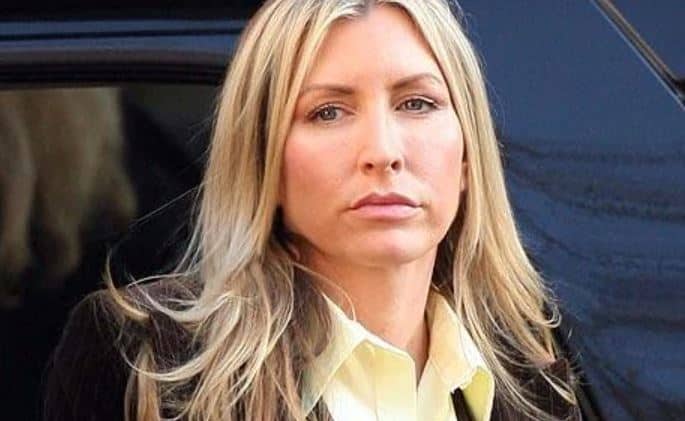 Heather Mills is a former model and was Paul McCartney's second wife. They were married in 2002. While their marriage was a happy one at first, it ended in a vicious, highly publicized court hearing and divorce. They separated in 2006 and divorced in 2008.
Nancy Shevell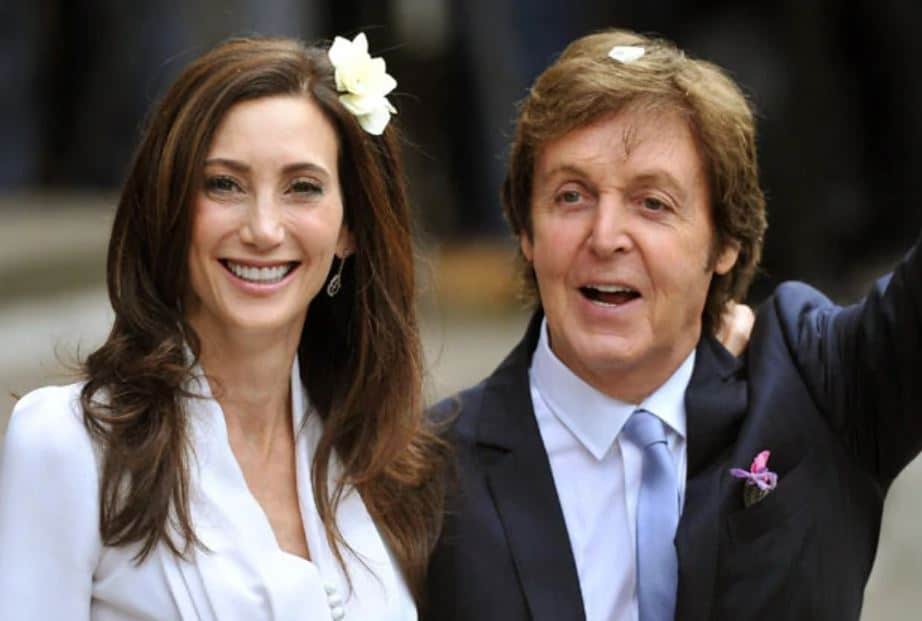 Paul McCartney and Nancy Shevell began dating in 2007, sometime after his separation from Heather Mills, but before their divorce was finalized. They were married in 2011.
Paul McCartney Controversies
Drug Arrests
Paul McCartney has used a variety of drugs throughout his career but his drug-related headlines have usually involved cannabis. He's faced fines and arrests many times, but his most infamous arrest took place in Japan, a nation known for its strict cannabis laws.
In 1980, he flew to Japan to begin a tour with Wings but was detained at Narita International Airport for the possession of almost a half-pound of marijuana.
It wasn't Macca's smartest move, but it didn't turn out too bad all things considered. He was released and deported after nine days of detainment. Wings would disband the following year.
Paul McCartney Net Worth
According to the site Celebrity Net Worth, Paul McCartney is worth $1.2 billion. His wealth comes from touring and from the royalties on his music and owned copyrights.
Paul McCartney Discography
The following is a list of studio albums that Paul McCartney appeared on.
The Beatles (Core Catalog)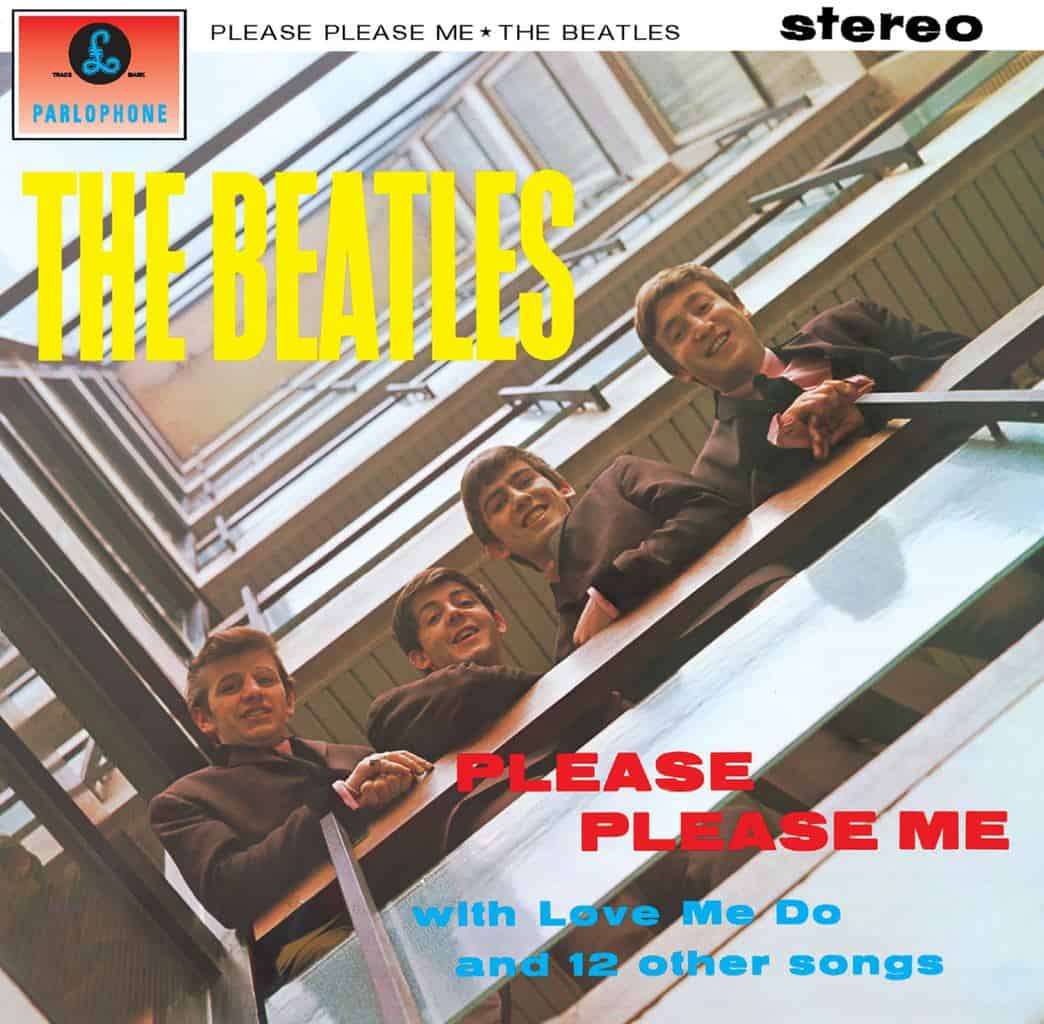 Please Please Me (1963)
With the Beatles (1963)
A Hard Day's Night (1964)
Beatles for Sale (1964)
Help! (1965)
Rubber Soul (1965)
Revolver (1966)
Sgt. Pepper's Lonely Hearts Club Band (1967)
Magical Mystery Tour (1967)
The Beatles (The White Album) (1968)
Yellow Submarine (1969)
Abbey Road (1969)
Let It Be (1970)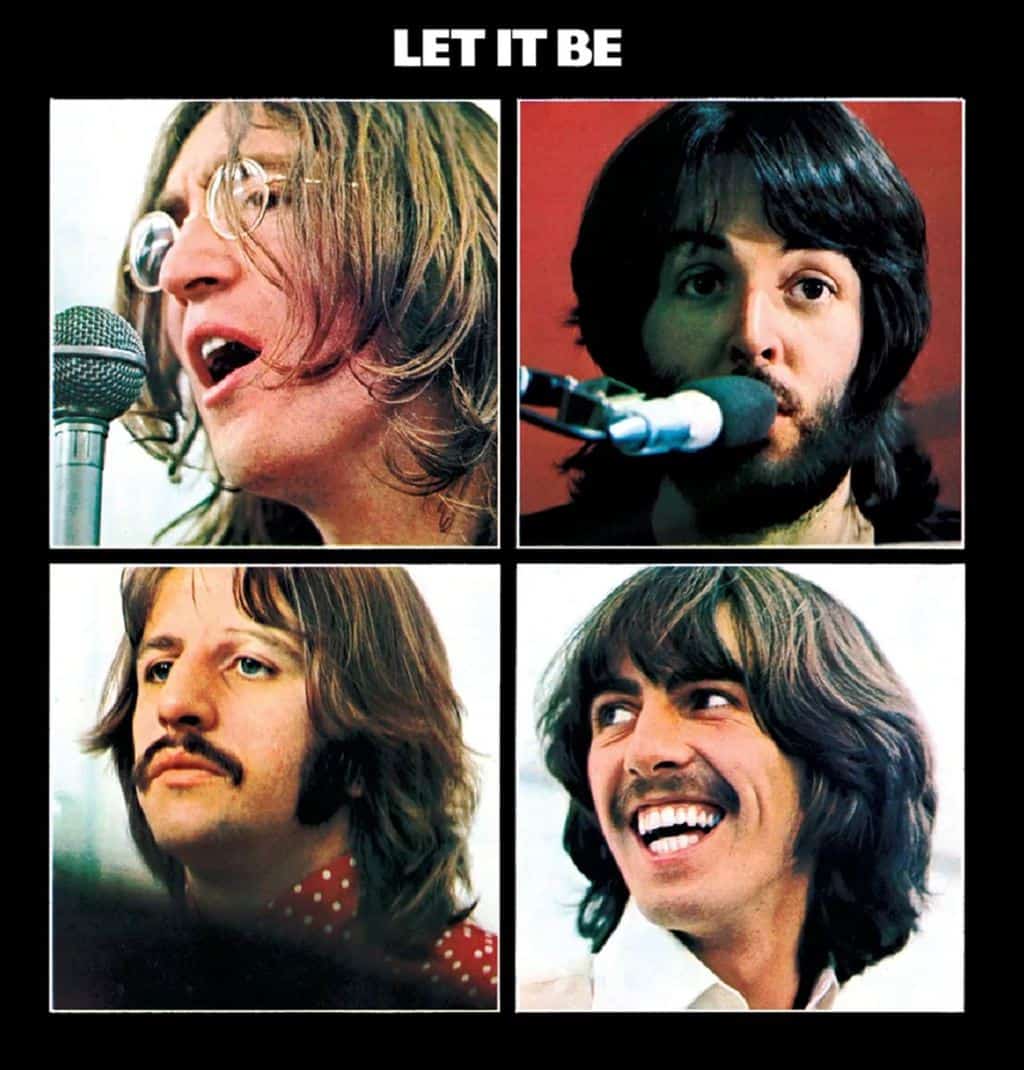 Paul and Linda McCartney
Wings
Wild Life (1971)
Red Rose Speedway (1973)
Band on the Run (1973)
Venus and Mars (1975)
Wings at the Speed of Sound (1976)
London Town (1978)
Back to the Egg (1979)
Solo and Classical Music
The Family Way (1967 movie soundtrack)
McCartney (1970)
Thrillington (1977 instrumental version of Ram)
McCartney II (1980)
Tug of War (1982)
Pipes of Peace (1983)
Give My Regards to Broad Street (1984 movie soundtrack)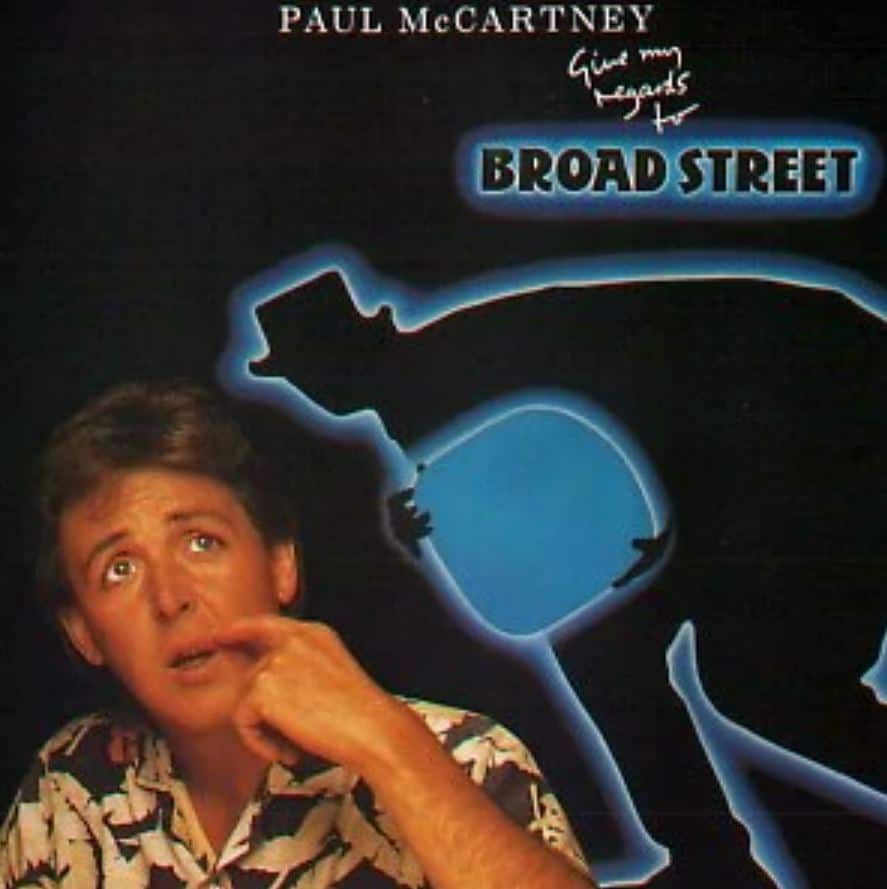 Press to Play (1986)
Снова в СССР (1988 rock and roll oldies covers album)
Flowers in the Dirt (1989)
Paul McCartney's Liverpool Oratorio (1991)
Off the Ground (1993)
Flaming Pie (1997)
Standing Stone (1997)
Run Devil Run (1999 rock and roll oldies covers album)
Working Classical (1999)
Liverpool Sound Collage (2000)
Driving Rain (2001)
Twin Freaks (2005 remix)
Chaos and Creation in the Backyard (2005)
Ecce Cor Meum (2006)
Memory Almost Full (2007)
Ocean's Kingdom (2011)
Kisses on the Bottom (2012 pop and jazz covers album)
New (2013)
Egypt Station (2018)
McCartney III (2020)
McCartney III Imagined (2021 remix)
The Fireman
Strawberries Oceans Ships Forest (1993)
Rushes (1998)
Electric Arguments (2008)
FAQs
Question: Are Paul McCartney and Ringo Starr still friends?
Answer: It seems that despite their past differences – Ringo famously left The Beatles for a brief time after an exchange between him and Paul about a drum part – the two remaining Beatles are still friends to this day. This is despite Ringo's playful insistence that Paul believes that he is the only remaining Beatle.
Question: How old is Paul McCartney?
Answer: Paul McCartney is currently 79 years old. He will turn 80 on June 18, 2022.
Question: Why is Paul McCartney "Sir"?
Answer: You'll see McCartney referred to as Sir Paul McCartney because he was knighted in 1997. He was knighted by Queen Elizabeth II for his contributions to music.
Conclusion
Paul McCartney is, without a doubt, one of the most prolific and successful musicians in the history of rock. You can catch him live for the first time since 2019 as he embarks on his Got Back Tour, starting on April 28, 2022. You can learn more about the biggest bands and personalities in rock history here at Rock Era Insider.
Research Citations