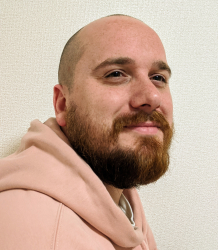 Latest posts by Seth Christmus
(see all)
It wasn't until the second decade of my life that I seriously listened to R.E.M. and began reading about the band's history. Of course, I heard the hits growing up – that was pretty inescapable as a child of the 90s.
It was basically guaranteed that if you listened to the radio long enough on a single day, you'd hear "Losing My Religion" or "It's The End Of The World As We Know It (And I Feel Fine)."
But as I delved more into the people behind the music and the breadth of their career before their breakup, I came to the conclusion that R.E.M. definitely belongs in the pantheon of great American bands.
This Southern US college-town band had a remarkable career that spanned 31 years, full of great music, thought-provoking lyrics, and political activism.
In this article, I'll take a close look at the history of R.E.M., including the band's members, albums, and success. 31 years is a lot to cover, so let's get started.
Bottom Line Up Front
R.E.M. is a band from Athens, Georgia, and is recognized as one of the earliest alternative rock bands.
By the time the band broke up in 2011, they had become one of the most successful rock acts in history, selling more than 85 million albums around the world.
The band's career spanned over 30 years, beginning in the 1980s and lasting until 2011.
Numerous R.E.M. hits continue to receive classic-rock radio playing time, including "Losing My Religion," "It's The End Of The World As We Know It (And I Feel Fine)," and "The One I Love."
R.E.M.'s Members
Michael Stipe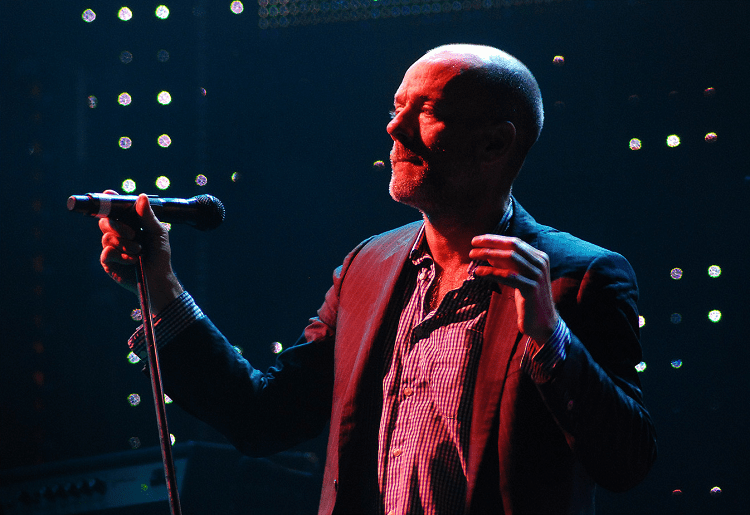 With his unique fashion sense and clean-shaven head, Michael Stipe is perhaps the most recognizable member of R.E.M., though his current appearance is certainly a 180° from when the band started. In the early days, Stipe had big, long, curly hair and a more mundane wardrobe.
His singing style is instantly recognizable, straddling the line between powerful and vulnerable. He was also the main lyricist for the band. His lyrics have been described as poetic in nature and evolved over time to become more pointed in their messaging.
Peter Buck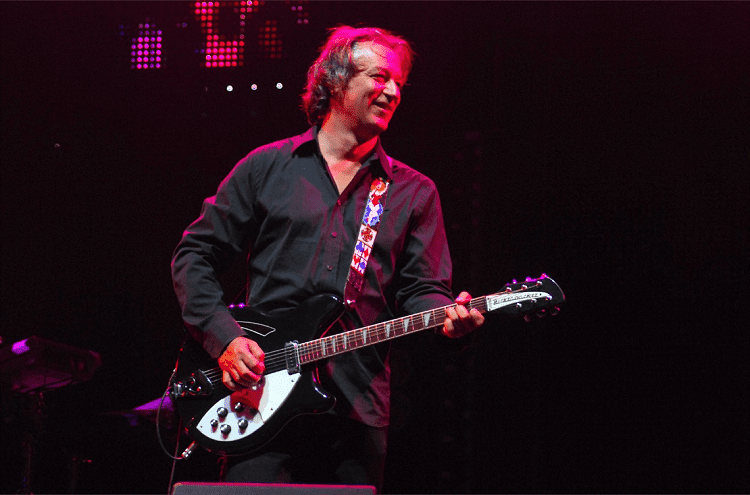 Peter Buck's arpeggiated guitar riffs helped to create the iconic R.E.M. sound. He plays with ringing, open chords that helped to fill out the sound of the band and that delivered some of the most memorable melodies in R.E.M. history. He's most often seen playing a Rickenbacker guitar, another element of his tone.
Outside of R.E.M., Buck has had numerous side projects and has worked as a producer and session musician for other bands, including The Replacements and The Decemberists.
Mike Mills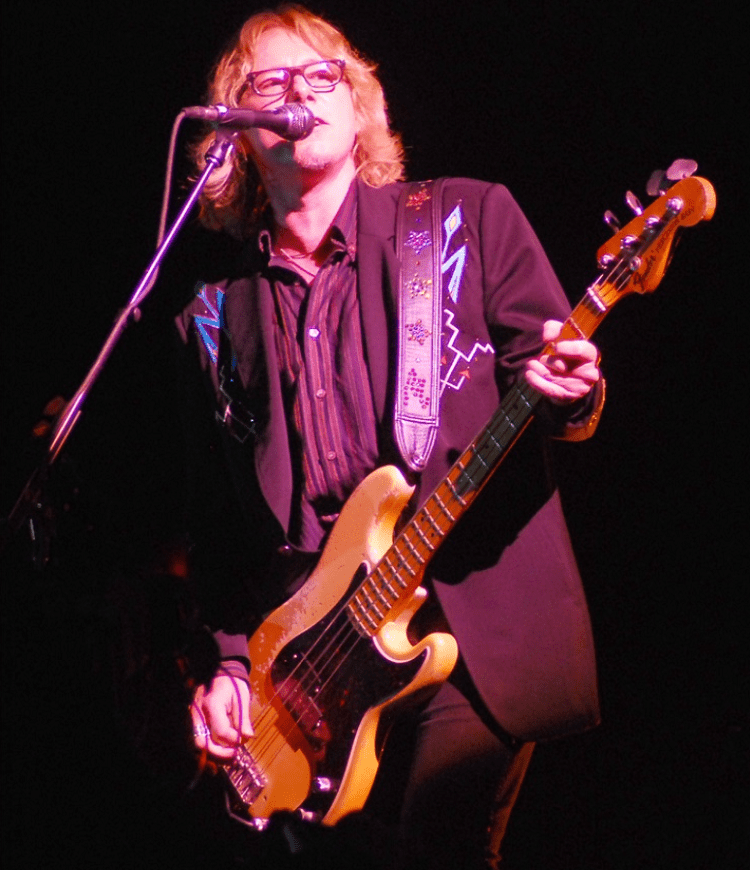 Mike Mills played the bass guitar for R.E.M. during their 31-year run, but that's just scratching the surface of what he contributed to the band. He also provided backing vocals and occasionally was the lead singer on a few tunes, like "Texarkana."
In addition to his bass parts, Mills is considered to be the composer of many R.E.M. songs and offered keyboard parts to the band that shaped the overall sound. The best example of vocal interplay between Stipe and Mills can be heard in "Stand," in which the two alternate singing during the chorus.
Bill Berry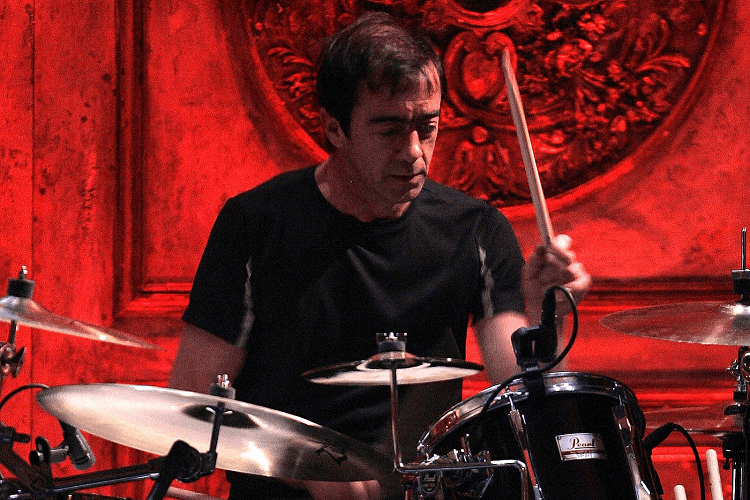 Bill Berry played wast the drummer for R.E.M. during the majority of the band's run. He was a founding member of the band and left the group in 1997, two years removed from an on-stage collapse due to a cerebral aneurysm.
Berry wasn't only a drummer; he provided guitar, bass, and piano on albums and even played the bass and sang backup vocals in live performances. He also occasionally provided songwriting for the band, including one of R.E.M.'s hits, "Everybody Hurts."
After retiring from his career as a musician, Berry became a farmer in Athens, Georgia, the same college town where R.E.M. formed.
R.E.M. Early Years
R.E.M. was formed in the college town of Athens, Georgia, home to the University of Georgia. Michael Stipe, Peter Buck, Mike Mills, and Bill Berry were all students at the university but dropped out to focus on R.E.M. when the band started to see some early success.
Stipe and Buck first met at Wuxtry Records, where they discovered they had similar tastes in music. They eventually met Mills and Berry, who at that point had been playing music together since high school.
The group lived and practiced in St. Mary's Episcopal Church before their first performance, a birthday gig on in April 1980. The band soon gained a following in Athens and eventually toured the Southern United States.
In 1981, they recorded and released their first single, "Radio Free Europe." It immediately brought attention to R.E.M. as it was named one of the top 10 singles of the year by The New York Times.
In true alternative rock fashion, the band spurned being signed by major label R.C.A. in favor of joining I.R.S. Records, a move which would prove to be the correct one with the release of their debut album, Murmur.
Murmur and Critical Success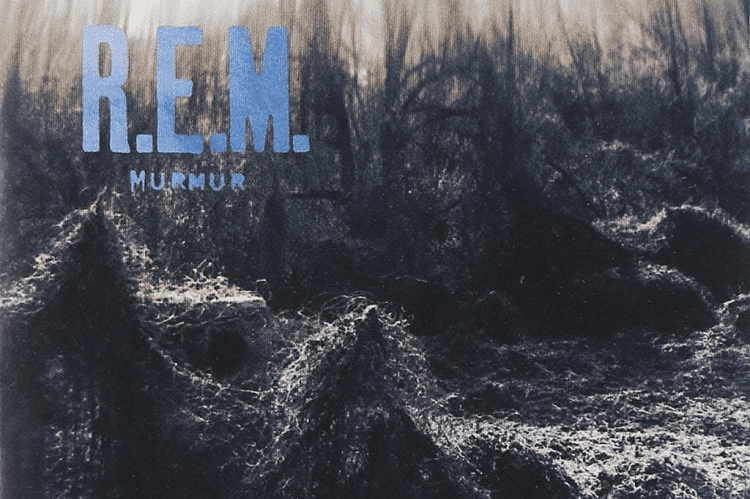 1983 was the year that R.E.M. burst onto the music scene with the critically successful Murmur. While the album didn't sell as well as the band's label would have hoped, it was named record of the year by Rolling Stone and reached number 36 on the Billboard album chart.
A few months after the release of Murmur, R.E.M. jumped into the national spotlight with a performance on Late Night with David Letterman. The band's debut was followed by Reckoning, an album that was again critically acclaimed but performed better on the charts.
R.E.M. continued to release albums at the remarkable pace of one per year, with Fables of the Reconstruction coming in 1985, Lifes Rich Pageant in 1986, and Document in 1987. Musically, the band continued to hone their sound, especially Michael Stipe.
His lyrics became more experimental, attempting to recreate a kind of storytelling vibe with Fables of the Reconstruction. Vocally, Stipe was becoming more confident in his abilities, and his singing being mixed closer to the forefront of Lifes Rich Pageant is evidence of that. Peter Buck confirmed as much after the album's release, saying:
Michael is getting better at what he's doing, and he's getting more confident at it. And I think that shows up in the projection of his voice.

– Peter Buck in an 1986 interview with the Chicago Tribune
Commercially, the band continued to grow as well, as Document went on to become R.E.M.'s first album to sell over 1 million copies and is considered to be the band's breakthrough album. It also featured Stipe's most politically conscious lyrics up to that point.
Green, Out of Time, and Automatic for the People
On the heels of Document came Green, R.E.M.'s major-label debut with Warner Bros. Being with a major label led to more international distribution of their records, meaning that R.E.M. finally began to gain recognition in countries outside of the United States.
With over 4 million copies sold to date, Green featured songs like "Stand" and "Orange Crush" that are instantly recognizable R.E.M. hits. The tour for Green was also the band's most elaborate to date, but the extra work put into both the album and the tour led the band to take year-long hiatus afterwards.
R.E.M.'s next album, Out of Time, would prove to be one of their most successful, if not the most successful. The album reached number 1 in both the US and the UK. A large part of the success was due to "Losing My Religion," a single that would go on to become a worldwide hit and quite possibly the band's best-known song.
Out of Time led to the band's first Grammys: Best Alternative Music Album for the album itself, and Best Short Form Music Video and Best Pop Performance by a Duo or Group with Vocal for "Losing My Religion."
There was no tour to promote Out of Time, but the band took another hiatus after the album's release nonetheless. After returning to the studio, the band released its eighth studio album, Automatic for the People, in 1992. The tone of the album was somber, with hits like "Everybody Hurts" defining the overall mood of the band at that time.
It was also around this time that rumors began to circulate that Michael Stipe, due to his appearance and the lack of a tour for Automatic for the People, was dying. These rumors weren't true and were quickly denied by the band.
The Later Years, Bill Berry's Departure, and the Breakup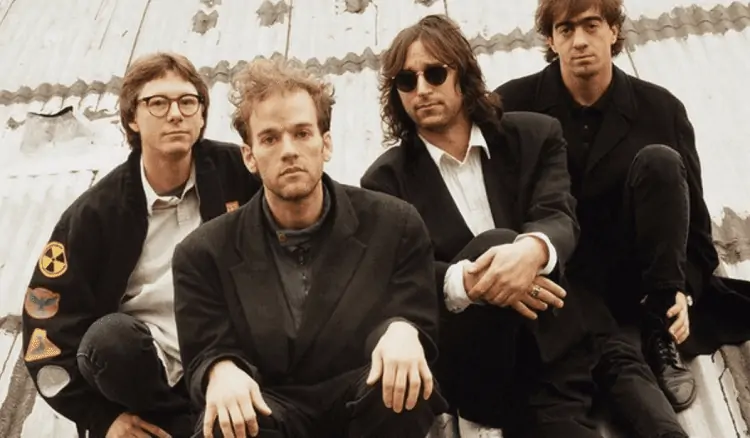 1995 was a tumultuous year for R.E.M. To support Monster, their ninth studio album that was released in 1994, they toured for the first time since the release of Green. The tour itself was a huge commercial success, but a number of medical issues reared their ugly heads.
First, drummer Bill Berry suffered a brain aneurysm that caused him to collapse on stage during a performance. After he recovered, bassist Mike Mills had to have surgery on his abdomen.
Mills' surgery was followed by emergency surgery for Michael Stipe to fix a hernia. One would think all of the medical problems would have halted the tour, but the band continued on and even managed to record most of their next album, New Adventures in Hi-Fi, while travelling.
New Adventures in Hi-Fi marked yet another high point for the band, critically and personally. Michael Stipe considers the album to be his favorite in R.E.M.'s entire catalog. The lead single for the album, "E-Bow the Letter," featured vocals from Patti Smith, who has been noted as one of the band's influences.
Unfortunately, New Adventures in Hi-Fi would be Bill Berry's final album with R.E.M. He left the band in 1997, just before the beginning of recording sessions for a new album. The split wasn't based on any animosity in the band – Berry simply wanted to retire from being a rock star.
A sign of this was his desire for R.E.M. to continue on without him, which it did in 1998 with the release of their eleventh album Up. During the band's final years, he occasionally made surprised appearances at performances.
Up was, by R.E.M.'s standards, a commercial flop, though it managed to debut in the top 10 in both the US and the UK. The next album, Reveal, performed slightly better and featured contributions from Joey Waronker, Scott McCaughey, and Ken Stringfellow as session musicians.
Reveal was followed by three more albums: Around the Sun, Accelerate, and Collapse into Now. After the release of Collapse into Now, R.E.M. began recording a new album independent of any record label, but it never came to fruition.
In a post on their official website, the band announced on September 21, 2011, that they were breaking up. Their final collaboration as R.E.M. was the compilation album Part Lies, Part Truth, Part Garbage 1982-2011.
Musical Style
R.E.M. successfully combined many of the genres that were hitting their strides in the 80s and 90s: college rock, alternative rock, indie rock, post-punk, and folk-rock.
Stipe's early mumbling evolved into full-bodied vocal performances in mid-career and later R.E.M. records, while Mills, Buck, and Berry provided consistent backing for the frontman. Many of R.E.M.'s tunes are in minor keys, giving them a melancholy tone that compliments the lyrics well.
Tones of R.E.M.'s influence can be found in bands throughout the 90s, specifically in the alternative rock genre – a major part of why the band's legacy can still be felt to this day.
Legacy
R.E.M. has been cited as an influence on many great bands of the 90s, including Nirvana and Pearl Jam. While they certainly don't rock as hard as those two bands, the use of minor chord progressions and lyrics that played with real and awe-inspiring feelings helped build out what the alternative rock genre would later become.
In addition, their early work as an underground band in Athens would become a blueprint for other bands hoping to rise from obscurity into the spotlight.
FAQs
Question: How did R.E.M. Get its Name?
Answer: While R.E.M. is a well-known acronym for "rapid eye movement," or the part of sleep when people dream, the band didn't choose the name because of that.

According to an NPR segment on Dr. William Dement, the sleep researcher who coined the term "REM" the doctor reached out to the band to find out the reason behind the name, only to find out they didn't choose the name because of its meaning.

Instead, according to David Buckley's biography of the band titled R.E.M.: Fiction: An Alternative Biography, the name was chosen at random out of a dictionary.
Question: Where are the Nembers of R.E.M. Now?
Answer: Michael Stipe currently lives with his long-term partner in New York and Berlin and continues to be politically active. Peter Buck is still musically active, having most recently released an album in 2018 with his side project Arthur Buck.

Mike Mills is currently touring in support of the show Concerto for Violin, Rock Band, and String Orchestra. Bill Berry lives and works on his farm near Athens, Georgia.
Question: Will there be a R.E.M. Reunion?
Answer: Never say never, but Michael Stipe has pretty much said never. In an interview with radio station WNYC, Stipe said, in no uncertain terms, "We will never reunite." You can read more about the interview in this NME article.
Question: Is R.E.M. in the Rock and Roll Hall of Fame?
Answer: Yes, the band is in the Rock and Roll Hall of Fame. The members of R.E.M. were inducted in March 2007.
R.E.M. Band History Final Thoughts
It's hard to overstate the impact that R.E.M. had on indie and alternative rock. As a young musician growing up, I wish I had listened to more R.E.M. in order to gain more appreciation for their work, something I'm doing now as an adult.
They were one of the first college rock bands to find huge mainstream success, a trend that affected popular music around the world and was a massive shift from the bands of the 70s and 80s. To sum it all up, this band from a college town in Georgia is one of the greatest and most influential in American musical history.
Sources Cited