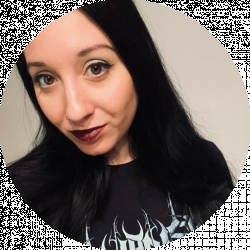 Latest posts by Stephanie Jensen
(see all)
The Beatles is the most famous band of all time. They have sold over 177 million albums and billions of singles. They put the small British town, Liverpool, on the map and other memorabilia, such as the street Abbey Road and even the slide Helter Skelter. After The Beatles broke up, all members went on to pursue their solo projects and became successful.
But where did The Beatles start? What is the history of this legendary band?
Early Days
John Lennon, Paul McCartney, and George Harrison had been playing together ever since they were teenagers.
They played in a couple of bands before forming The Beatles, but they had some setbacks. They struggled to find a drummer, and Lennon was attending university. At the time, their bassist was Lennon's university friend Stuart Sutcliffe. The Beatles went through multiple name changes, from The Beatles all the way to Silver Beatles, before choosing The Beatles.
After gaining a brief residency in Hamburg, they hired their first official drummer, Pete Best. It was at this time that they cut their hair in the "exi" style, which became the famous Beatles haircut. Sutcliffe left the band to continue pursuing art in Germany. Instead of finding a new bass player, McCartney adopted the bass.
The Beatles met their first manager, Brian Epstein, and he got them signed to EMI's Parlophone label. They recorded their first album at EMI Recording Studios, which later changed its name to Abbey Road Studios. It was during this time that The Beatles fired Best at Epstein's recommendation. The Beatles replaced him with Ringo Starr.
The Beatles recorded their first single, "Love Me Do." They also recorded two other singles, "PS I Love You" and "Please Please Me." A month later, The Beatles gained their first television feature on People and Places.
What made The Beatles different for the time is they didn't have an official singer. All four members would sing, which is a decision the band made from the very beginning. Future bands, such as Kiss, would adopt this same structure. McCartney and Lennon also agreed they would partner in writing the songs. However, Harrison and Starr would write more material in the future.
First Albums and Singles
The Beatles released their first LP, Please Please Me, in 1963. The LP received the number one spot on multiple charts, which is amazing. The Beatles only received modest success after releasing their previous singles. In addition, The Beatles recorded Please Please Me in one day. From here, the next 11 Beatles albums would continue being successful and reaching number one spots.
In addition, The Beatles released multiple successful singles. Some of the most notable ones include "She Loves You" and "From Me to You."
Beatlemania
These successful albums and singles brought The Beatles more media exposure. They also started touring throughout the UK. All of this was the start of "Beatlemania." They also gained the nickname "The Fab Four" at this time.
Their concerts attracted riots and screaming fans. Police had to be hired to control fans at their concerts. Fans and journalists even started gathering at the airport. They even started attracting more attention from fans than American artists touring in the UK at the time.
After the success of their UK tours, The Beatles started touring more in Europe. However, there were delays in releasing Beatles music in the US for more than a year. EMI's American subsidiary, Capitol Records, initially declined to release Beatles albums. After label and distribution issues, The Beatles finally received radio airplay for their single "She Loves You." However, the single didn't generate much of a response in America.
Finally, Capitol Records signed The Beatles, and they received radio airplay for "I Want to Hold Your Hand." The single sold a million copies and became a number one hit in the US.
Shortly after, The Beatles were confirmed to perform on the Ed Sullivan show. When The Beatles first arrived in the US, 3,000 fans greeted them at John F. Kennedy Airport. Their appearance on the Ed Sullivan Show had 73 million viewers. At that time, it was the largest audience for any TV program. While in the US, they made a second appearance on the Ed Sullivan Show and played in a few cities before returning to the UK.
Over the next several years, The Beatles did several tours in the UK and US. During their US tours, they sold between 10,000 and 20,000 tickets. In 1964, The Beatles embarked on their first world tour. They toured in Europe, Asia, Australia, and New Zealand.
Why Did The Beatles Become Popular?
Beatlemania became a global phenomenon. But why?
The biggest reason is The Beatles symbolized a social change. There were a lot of landmarks in the 60s, such as the Vietnam War and the Civil Rights Movement. A generation gap was starting to occur; young people started rebelling and going against the conservative doctrines taught by their parents and previous generations. With their long hair and rock music, the Beatles became the symbol of this rebellion.
Americans, in particular, loved The Beatles because they brought excitement back into the country. After the assassination of present Kennedy, the country was in a state of mourning. The Beatles ignited a sense of hope in America.
At the same time, early Beatles fans were "teenyboppers." These were grade-school-aged kids who were obsessed with pop culture.
Most Famous Albums
With the Beatles became more of a success than Please Please Me. The band gained half a million sales in only one week, and it was on the charts for 40 weeks. The album featured songs that are still famous today, such as "I Want to Hold Your Hand." The Beatles starred in their first film, A Hard Day's Night, and they also released a soundtrack to the film. Both were an international success.
The Beatles first experienced a new era with their album Beatles for Sale. Pressure from touring impacted their songwriting, and the album mainly consisted of backlogged songs. This album featured a variety of covers to finish the album.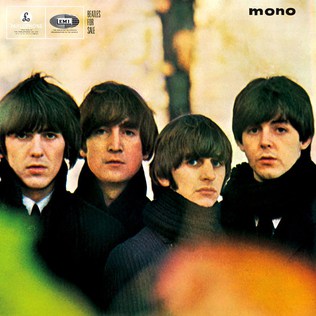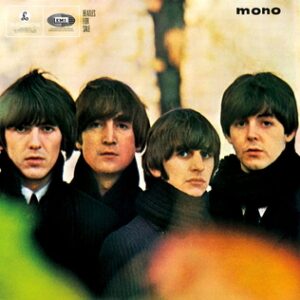 The Beatles also released a second film, Help, though it received mixed reactions. However, the soundtrack dominated the film in popularity. The album featured some of their biggest hits, including the song "Help," "Ticket to Ride," and "Yesterday," which became one of their most popular singles in history. Help also gained a Grammy nomination — The Beatles were the first rock band to be nominated for a Grammy.
Sound Changes
Around the year 1964 is when The Beatles started maturing. While they still had that youthful pop sound, they went through several changes that impacted their sound and look. The Beatles also got sick of making pop culture-driven music; each member wanted to start pursuing their creative ambitions.
Drugs
The Beatles met singer-songwriter, Bob Dylan, in 1964. In his New York hotel room, Dylan introduced the band to marijuana, and in 1965, the band tried LSD for the first time. It was unexpected; when Lennon and Harrison were out to dinner with their wives and other guests, Harrison's dentist snuck LSD in their drinks. Afterward, both members regularly used LSD. Starr started joining them, though not as often. McCartney was hesitant to try LSD but finally gave in after a year.
Discovering LSD was a breakthrough for each band member. The hallucinogenic inspired Harrison to discover Hinduism and start meditating. This is why Eastern influences appeared in The Beatles' future material, such as Harrison's use of playing the sitar.
Appearance Changes
At the start of Sgt. Peppers, the Beatles' members, changed their appearance. Instead of the clean-cut and bowl haircut look, all four members grew out their hair and facial hair. This reflected the hippie look, which then grew in popularity.
Political Influences
The Civil Rights Movement was growing, and The Beatles supported inclusion and diversity. For example, when they discovered their show in Jacksonville, Florida, would be segregated, The Beatles refused to play. They also refused to stay at a white-only hotel. For future shows, they included racial integration requirements in their contracts.
Albums and Film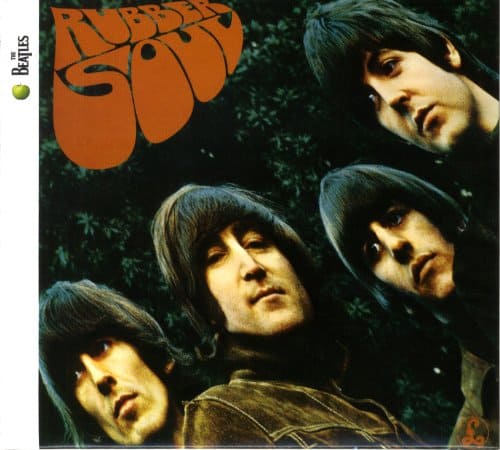 The Beatles started taking a more artistic approach with the album Rubber Soul. The album received positive reviews, with critics saying The Beatles were taking a big step forward. Instead of simple romantic songs, The Beatles were writing mature and diverse material. This album introduced new themes; for example, George Harrison first used the sitar in the song "Norwegian Wood (This Bird Has Flown).
From here, The Beatles started gaining a new fan base. Instead of the teenyboppers, they started attracting fans who formed deeper connections with their music.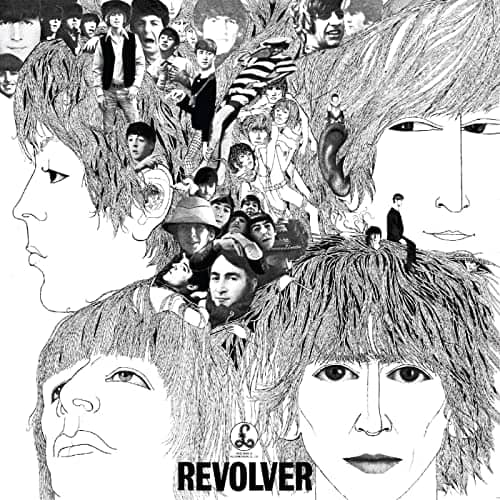 The Beatles took another step forward with their album, Revolver. Their songwriting became more sophisticated and experimental. This is also the first album to feature their psychedelic influences, with songs such as "Tomorrow Never Knows."
Revolver is also the first album where Harrison and Starr had more say in the songwriting; for example, Harrison has three songwriting credits on the album, and Starr wrote "Yellow Submarine," which will become one of The Beatle's most famous songs.
Around the time they started writing and recording Sgt. Pepper's Lonely Heart Band, The Beatles stopped touring and were free to experiment more with their music. From here, they became a different beast; they shed their Beatles' skin and became Sgt. Peppers. The album took over 700 hours to record and was their most complex record at the time. Certain songs featured a 40-piece orchestra.
To this day, Sgt. Peppers is one of their most famous albums. It was widely acclaimed worldwide, and critics called the album a masterpiece. This album introduced more famous songs, such as "Strawberry Fields Forever" and "A Day in the Life."
The Beatles released two more films: Magical Mystery Tour and Yellow Submarine. However, the Magical Mystery Tour was a failure and received terrible reviews from critics. Even though Yellow Submarine was a brief animated special, it still received praise from critics.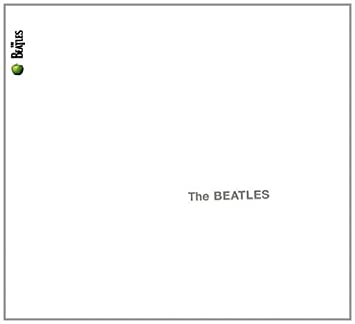 The Beatles then released a self-titled album, though often called White Album, due to its blank cover. It sold almost 4 million copies in only a month.
They continued using a wider range of musical styles. Because of conflicts with writing, the band often wrote and recorded their songs rather than collaborating.
Famous songs, such as "Revolution," were featured on the album.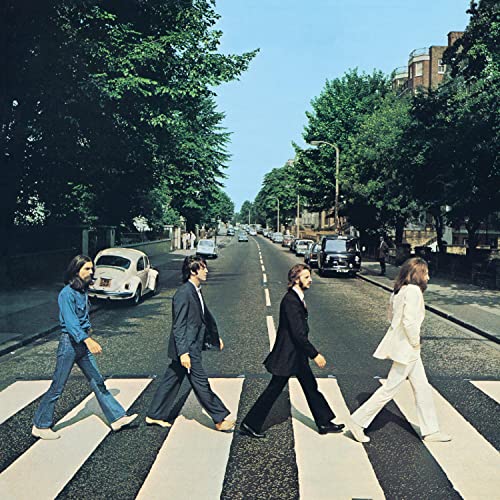 Tensions rose between the band as they debated between performing a massive show or recording a new album. Instead, they decided to work on an entirely new album, which became Abbey Road. Compared to the band's previous few albums, Abbey Road was less punchy. However, it was still a success; it sold 4 million copies in three months. Popular singles, such as "I Want You (She's So Heavy)" and "Something."
While Let It Be is the band's last album, the recording started even before Abbey Road. The material on Let It Be was originally supposed to be the album Get Back, but the band changed the name. In addition to the title track "Let It Be," other popular songs include "I Me Mine" and "The Long and Winding Road." They also released a documentary with the same title. Both would receive great reviews.
Apple Corps
McCartney and Lennon created their own business, Apple Corps, in New York City. In addition to record distribution, they used the business for education and peace activism. However, several of their projects were unsuccessful.
Conflicts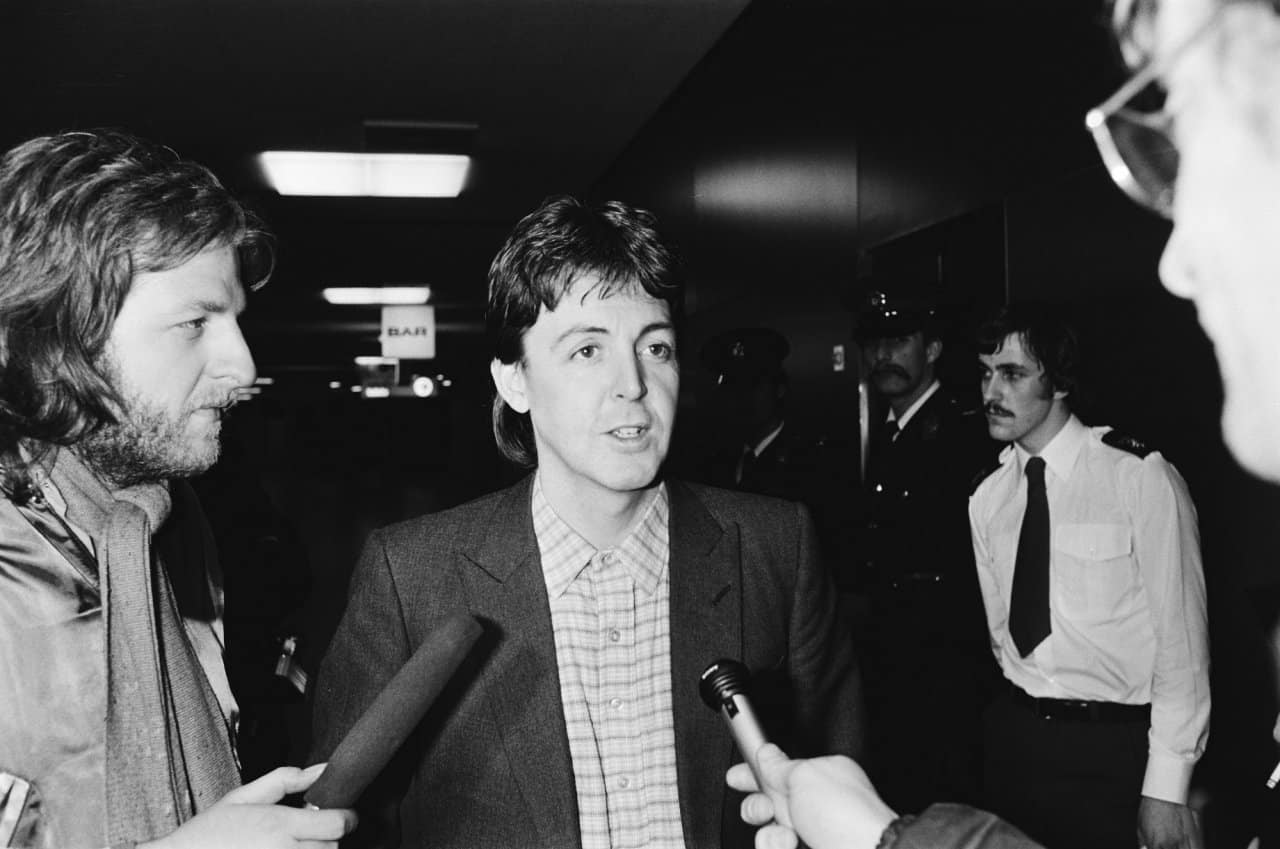 Around this time, The Beatles' members started to experience tension with each other. McCartney and Lennon started clashing, and the band started putting a lot of pressure on Harrison. The Beatles were also getting sick of touring. They performed their last tour in the US in support of the Revolver album, and they played their last show in San Francisco at Candlestick Park.
The band almost broke up when their longtime manager passed away. However, they prospered for a few more years.
Around the release of the White Album, conflicts within the band grew more intense. Starr briefly left in the middle of recording, and Lennon lost interest in collaborating with McCartney. In addition, Lennon brought his girlfriend, avant-garde artist Yoko Ono, in for writing and recording. This upset the band since they had a strict "no girlfriends/wives," rule regarding writing and recording music.
All of these problems led to the demise of the band.
Break-Uppen
Starr left the band two weeks into the recording of The White Album (though he returned for the recording of Abbey Road). Harrison left five days into the Get Back rehearsals, though he also returned for Abbey Road.
Lennon left right before the release of the album Abbey Road, though they didn't publicly announce it immediately. McCartney left during the Let It Be album preparations. From here, businessman Allen Klein took over the band's business affairs.
Many factors led to The Beatles' breakup. The death of Brian Epstein, the pressure from Beatlemania, Lennon's drug use, his intrusive relationship with Ono, McCartney's domineering role in the band, and the demise of Apple Corps are all prominent examples.
Even though Let It Be is technically their final album, the last time the band was all in the same room recording was for the Abbey Road album.
After The Beatles' breakup, all four members pursued other projects. There were talks of a future reunion — some Beatles members even met up to collaborate. But a formal Beatles reunion never happened because of Lennon's murder in 1980.
Why Are The Beatles So Influential?
Because of The Beatles, rock n' roll became the dominant genre in popular music. The Beatles compelled the world, but they especially left an impact on young people.
The Beatles inspired many young people to pick up instruments and form their bands. Some popular bands that mentioned The Beatles as their inspiration include: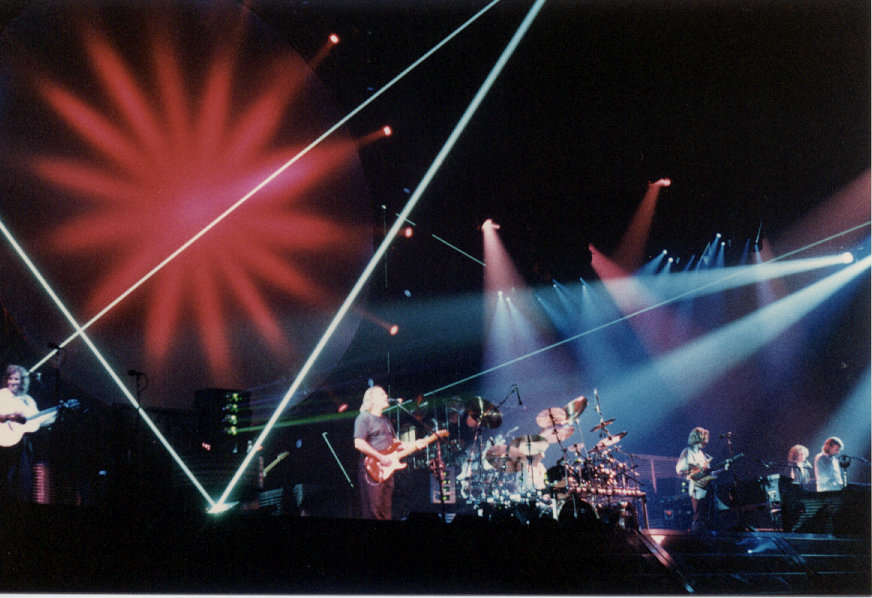 Pink Floyd
The Eagles
Heart
Nirvana
Foo Fighters
Radiohead
Blur
Oasis
The Verve
Pulp
The Byrds
While The Beatles' older material was more in line with traditional pop, their material became more innovative during their later years. They experimented with advancements in production and even artistic representation, which future bands adopted.
The Beatles inspired more than just a genre — they created a counterculture. As the band became more artistic, they inspired more young people to create a hippie identity. This movement saw young people breaking away from conservative notions and embracing informalities. The Beatles also inspired certain cultural aspects, including interest in Eastern culture, psychedelic drug use, and even some fashion trends (such as the hippie look).
The "band" structure was also something The Beatles invented. While there were rock icons before, they usually were solo acts, such as Elvis Presley. The Beatles not only saw four members performing separate instruments, but all members sang and wrote their material. This is how most bands operate today. Some bands, such as Kiss, also featured members writing and singing their material.
The Beatles also focused on creating whole albums, not just singles and compilations. Future rock bands would follow suit.
Musical Styles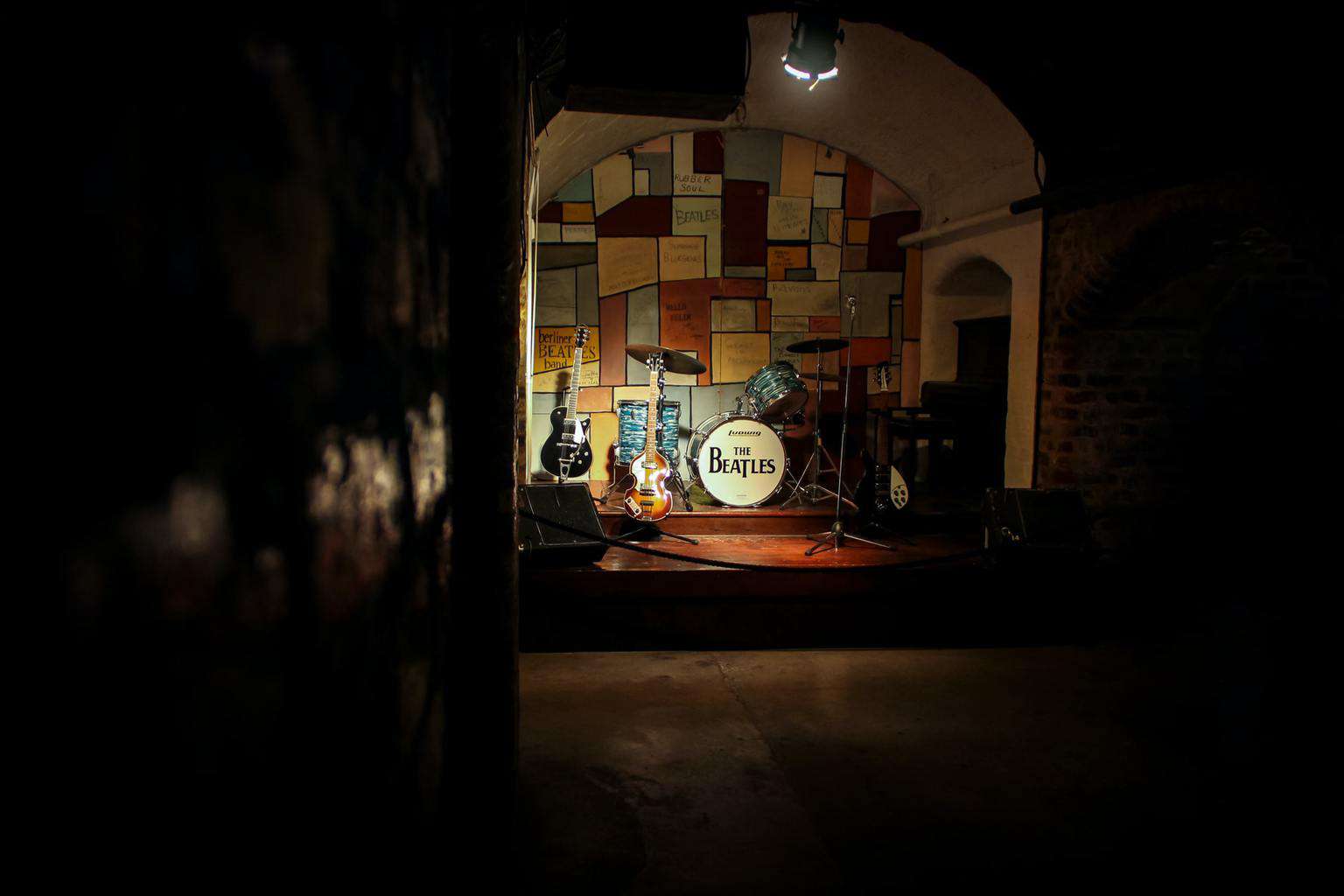 The Beatles' sound changed over the years. While they always made rock music, their first few albums were more cheerful and radio-friendly. Catchy tunes were popular hits on the radio and TV. Their songs had a lot of fun energy with enough melody to get the songs stuck in your head.
During their later years, their music included other cultural aspects. With more room to pursue their creative pursuits, their material was original. Albums such as Sgt. Pepper's was very dissonant and featured influences from multiple music genres. They experimented with various sounds, production technology, and even different instruments. Their last few albums, Let It Be and Abbey Road specifically, showed them as their most sophisticated.
Even though The Beatles entered new musical territories, they never sacrificed their sound. While some fans prefer one album or even one era over another, their experimentation didn't lessen the quality of previous material. All Beatles albums are entertaining in their way.
Every Beatles member held inhuman musical talent and composition skills. From the guitars to the drums, every instrument was full of life and character. Each member became iconic for their musical contributions; Harrison became a renowned guitar player, Starr became the father of rock drumming, and the Lennon/McCartney songwriting duo is the most legendary in history. This is why they created enriching material for every album.
Awards
McCartney, Lennon, Starr, and Harrison are all members of the Order of the British Empire — appointed by Queen Elizabeth II in 1965. They won the 1971 Academy Award for the song score on Let It Be. They have 15 Ivor Novello Awards and seven Grammys, in addition to a Grammy Lifetime Achievement Award.
The Beatles have reached Multi-Platinum, Diamond, Gold, and Platinum status in the US. They have four Platinum, four Multi-Platinum, one Silver, and eight Gold albums in the UK. The Beatles were inducted into the Rock n' Roll Hall of Fame in 1988. They're still known today as the best-selling rock band in history. They have received the "Most Influential Rock Band" title from various press outlets.
June 25th is Global Beatles Day. They're also featured on a series of UK postage stamps.
Legacy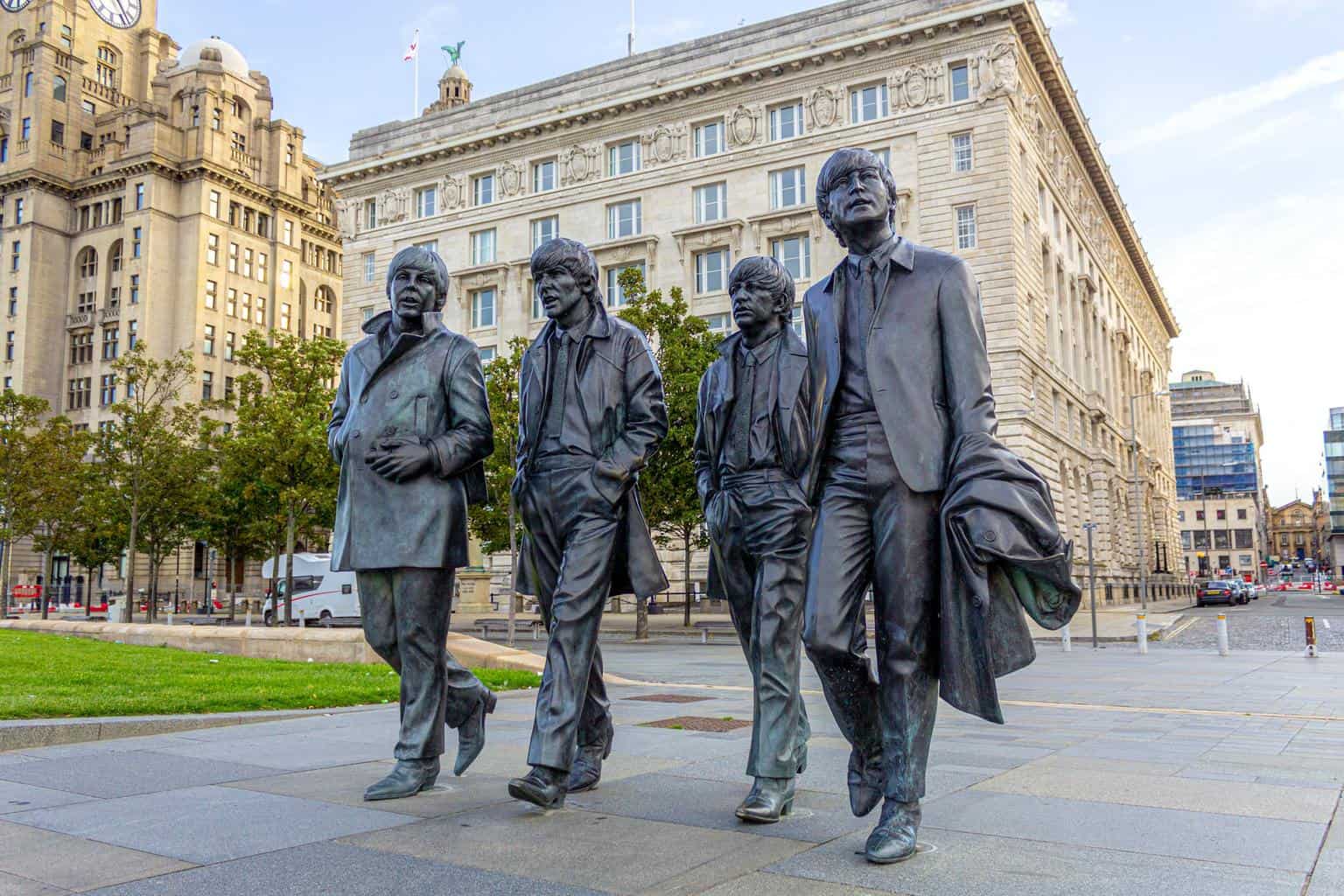 The Beatles' real legacy is they broke through several constraints in music. They were the first renowned band, let alone the first renowned rock band. They went from pop icons to a cultural phenomenon. Their material was unique but still became popular. They released an enchanting blend of rock n' roll with explosive energy.
The Beatles changed the face of popular music forever. They focused on making albums as opposed to singles. Their appearance on the Ed Sullivan show and the movies and documentaries they released paved the way for music videos. Even though they only toured briefly, their concerts attracted a record number of attendees. This helped reshape the concert business and emphasized the importance of touring.
The Beatles achieved global status and even embraced Eastern philosophies. As only young adults, they became cultural icons and Beatlemania marked a new social era. They inspired musicians and bands from all over the world. From their haircuts to clothing, even their style had a global impact on fashion.
The Beatles were more than a band; they were a way of life. When The Beatles gained popularity, they inspired the biggest socio-cultural changes of the decade. Younger people focused more on peace activism, hippie lifestyle, minimalism, gay liberation, feminism, and environmentalism.
Band Members
We can't discuss The Beatles without covering the Fab Four that made this band happen!
Paul McCartney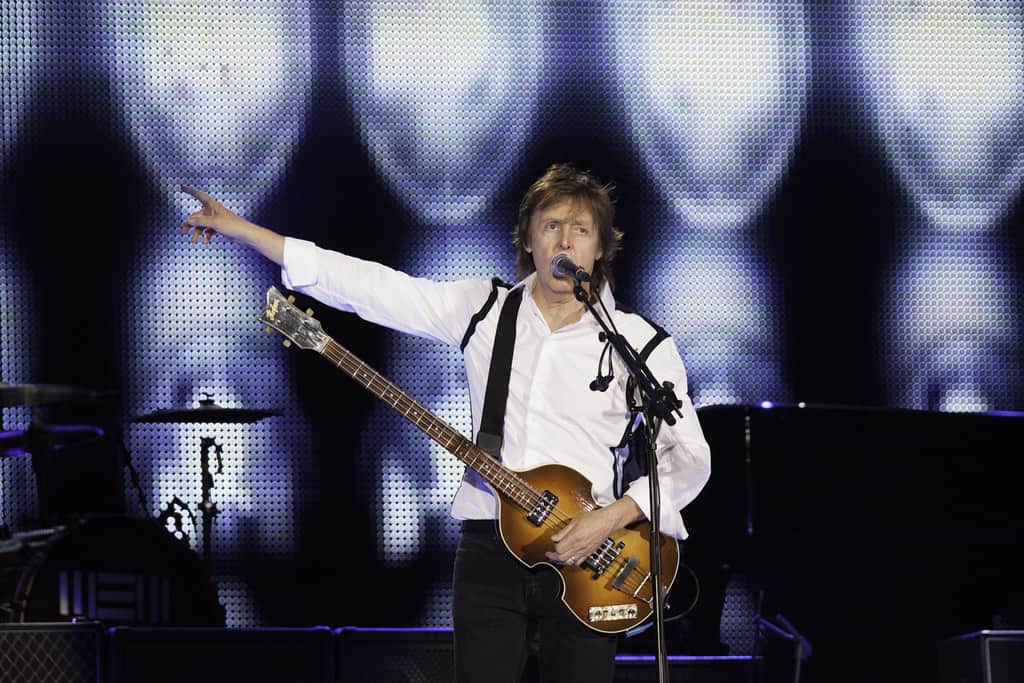 Paul McCartney is arguably the most famous Beatle. He contributed vocals, bass guitar, electric guitar, and piano to The Beatles. He was known as the master of melody, producing catchy songs that became instant hits. Even though he knew how to write singles, he was also a musical explorer and incorporated various music genres into the Beatles' material.
He's also known for his wide vocal range, and his songwriting partnership with Lennon was successful until The Beatles' breakup. To this day, he's one of the most successful composers in rock history. He's still active today as a solo artist and collaborates on different projects with various musicians.
John Lennon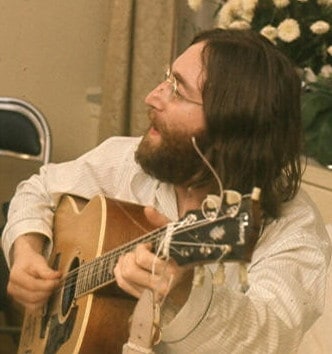 John Lennon was the second-most famous Beatle. He was known to have an "enormous personality" and brought rebellion to The Beatles' music and image.
For The Beatles, his most famous contributions are his songwriting skills and voice. He had a signature writing style; like McCartney, he wrote with melody, but I think Lennon's songwriting was more strategic. He also offered variety in The Beatles' discography, such as a bluesy approach to some songs.
Lennon didn't have an amazing voice like McCartney, and even Lennon hated his singing. But his voice was perfect for The Beatles. He had a great rock music voice because his voice was different. He stands out in Beatles songs, and his voice adds more personality.
While he was also notorious for his songwriting and musician skills, Lennon had some baggage in his personal life. He constantly cheated on his lovers and was even abusive toward women. Lennon had a strained relationship with his son, Julian (mother is Lennon's ex-wife Cynthia). However, he was close with his other son, Sean (mother is Yoko Ono). However, during his later years, he learned about the problems of his behavior and became a peace activist.
Tragedy struck in 1980 when Lennon was shot and killed by Beatles fan Mark David Chapman.
George Harrison
George Harrison was the lead guitarist for The Beatles and contributed to songs of his own. He's best known for his international influences, specifically his passion for Eastern culture and music. Out of all of his band members, he was quiet and spiritual. However, his creativity broadened the landscape of popular music.
Harrison had a larger role in songwriting after 1965. His most famous songs with the band include "Within You Without You," "Taxman," "Here Comes the Sun," "While My Guitar Gently Weeps," and "Something."
Harrison died on November 28, 2001, at 58 years old. The cause of death was cancer. He was originally diagnosed with cancer in 1997, though he went into remission after receiving radiotherapy. His cancer returned in 2001. More cancerous growths appeared on his lungs and in his brain. He was cremated, and his family scattered his ashes using Hindu practices at the Ganges and Yamuna Rivers in India.
Ringo Starr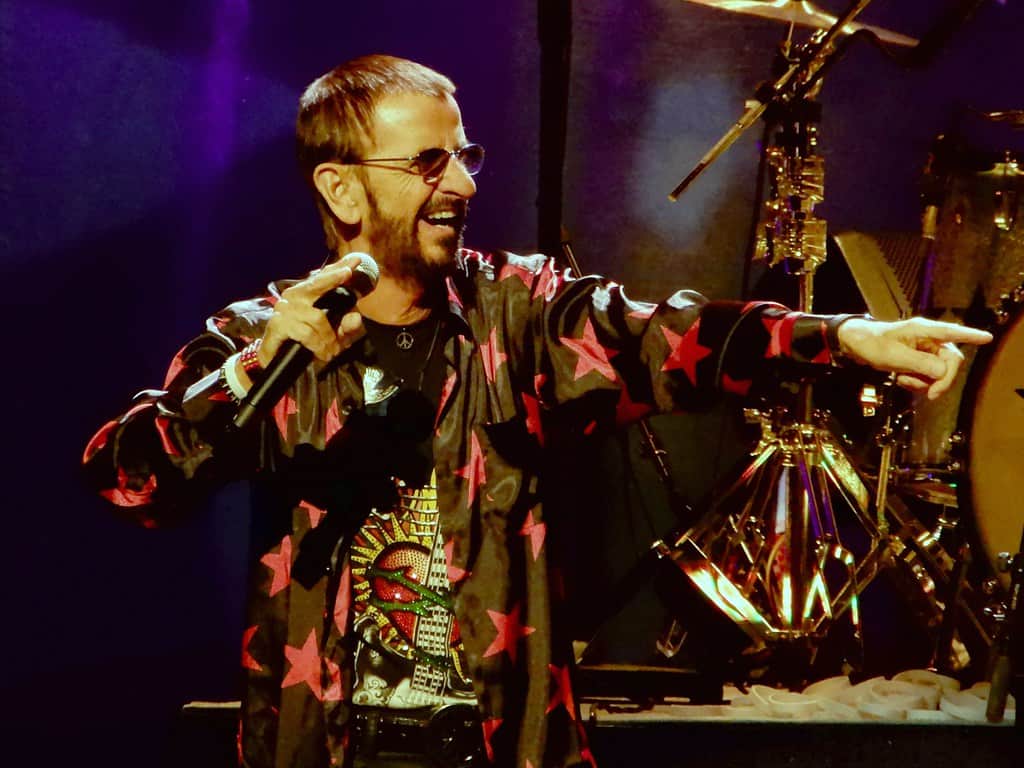 Richard Starkey (stage name Ringo Starr) is the famous Beatles drummer. He would occasionally sing and write songs for the band. His most famous songs include "With a Little Help From My Friends," "Yellow Submarine," "Octopus' Garden," and "Don't Pass Me By."
Starr has become a successful figure in music since The Beatles' breakup. He released 20 albums and a series of singles. He's also hosted television shows and has been featured in documentaries. Today, he tours with his band Ringo Starr & His All-Starr Band and still makes music to this day.
FAQs
Question: Was there anything unusual about The Beatles?
Answer: No Beatle could read music! Even though the members were multi-instrumentalists, they could never learn how to read music. That was a shock for me.
Question: Are there any Beatles facts that no one else knows?
Answer: Here are some Beatles facts that I found online:
• Lennon's father was absent for most of his life
• The Beatles got their name from Buddy Holly and the Crickets
• Lennon idolized Elvis Presley but was disappointed when meeting him (Lennon even insulted Elvis)
Question: How many number 1 singles did The Beatles have?
Answer: The Beatles had 20 singles reach number 1! To this day, they have had the number 1 singles in history.
Bottom Line
The Beatles became the most famous band in history, and they have a fantastic story. The band started when they were teenagers, when John Lennon, Paul McCartney, and George Harrison started playing together. When they added Ringo Starr a few years later, they became the Fab Four. They released their first album, Please Please Me, in 1963 and their final album, Let It Be, in 1970.