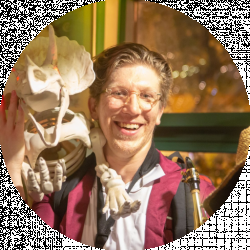 Latest posts by Mark Mumm
(see all)
There are few, if anybody else, in history who perfectly balanced artistic talent, charisma, weirdness, and rebirth as eloquently and successfully as David Bowie.
His career spanned 5 decades with ten times the amount of identities and changes in musical direction. Over his career, he scored five number 1 singles and eleven number 1 albums (in the UK alone), with another thirteen in the top 10.
He left behind an eclectic body of work spanning multiple genres and media for millions of fans to enjoy, myself being one of them. I've been a Bowie fan for as long as I can remember.
Pre-pandemic, I played a "Back from the Dead" showcase (all songs played were written by artists who have shuffled off this mortal coil) on Halloween. I incessantly bugged the musicians I was playing with to perform some David Bowie. And my costume, I affectionately called "Zombie Stardust."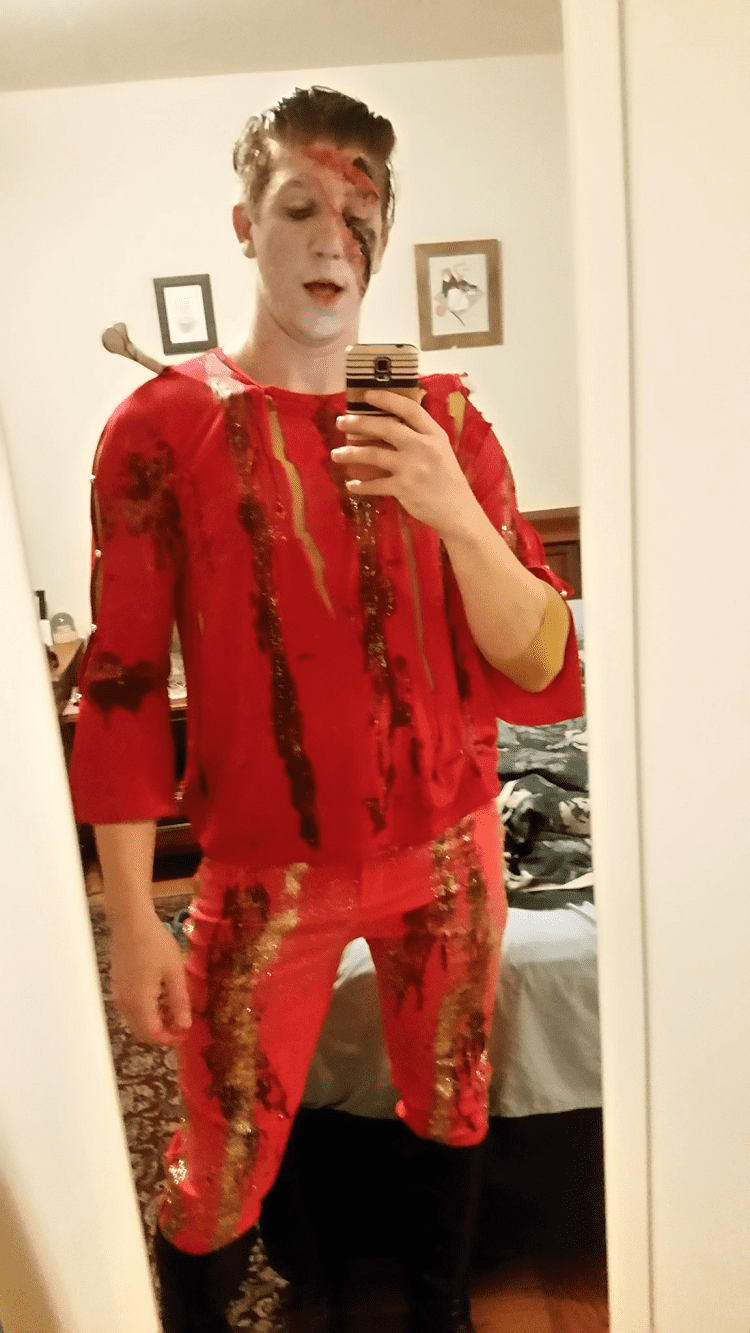 Early Life
David Bowie was born David Robert Jones on January 8th, 1947* in Brixton, London, to parents Margaret Mary and Haywood Stenton Jones. It was clear that he possessed a knack for the arts from an early age.
He excelled in playing the recorder and was lauded by his teachers for his artistry in his Burnt Ash Junior School's music and movement classes.
By his teenage years, he had begun playing the ukulele, tea-bass, piano, saxophone and had taken to singing. Even at such a young age, his stage presence would wow audiences. At age 15, he began his first band, The Konrads.
David's father played a significant and supportive role in his journey. Amidst a collection of American 45s brought home by his father, David recalled that he "heard God" in Little Richard's "Tutti Frutti." Haywood Jones would even take young David to meet the singers and performers of the Royal Variety Performance.
David's half-brother, Terry Burns, was another essential influence. His senior by 10 years, Terry introduced David to modern jazz, beat poetry, Buddhism, and the occult. The introduction to jazz artists (most notably, Mingus and Coltrane) would be the impetus for David to begin playing saxophone.
Early life for the future Goblin King was not all moonlight and roses. Schizophrenia ran deep in the mother's side of the family, present in his grandmother, multiple aunts, his brother Terry, and perhaps even his mother. The illness would eventually spiral into suicide for Terry Burns in the mid-80s.
*Fun fact: Bowie shares the same birthday as American icon Elvis Presley.
Early Career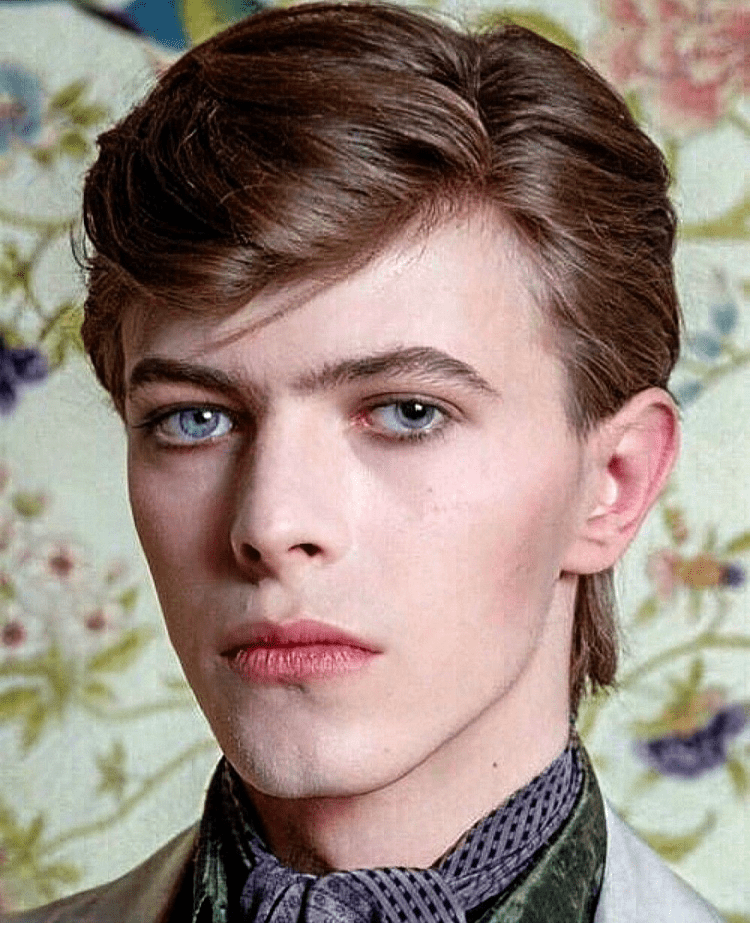 David graduated from Bromley Technical High School at the age of 16 with much focus on the arts and design. While paying the bills as a commercial artist, he performed and fronted several rock bands though none of their singles or performances gained much traction.
To avoid the fight for the spotlight with Davy Jones of The Monkees, David changed his last name to Bowie, inspired by the fighting knife created by Jim Bowie.
An unsuccessful eponymous solo debut pushed Bowie to hang up the music hat for a couple of years. He would use the time to find himself: spending a few weeks at a Buddhist monastery, studying mime and avant-garde theatre under Lindsay Kemp, and even began to see his future wife, Angela Barnett.
His return to music was a smash. Space Oddity, released just 5 days before the historic Apollo 11 mission, reached number 1 in the UK and charted in the top 15 in several other countries. The success was aided by the BBC's inclusion of the song for their coverage of the moon landing.
The corresponding album (also released as David Bowie) cracked the top 20 in both the UK and the US. Finally gaining the commercial traction he had been working towards, Bowie was able to focus and hit the studio.
However, It Ain't Easy (er, wasn't). Bowie briefly formed a band, "Hype." The band wore bombastic costumes, forecasting the glam of Ziggy Stardust. Ultimately, they flopped and reformed to support Bowie as a solo artist. The Man Who Sold the World didn't achieve the commercial success of its predecessor.
Still, it was a leap artistically, honing a harder rock sound. "All the Madmen" was a song written for and about Terry (Burns) and his struggles with schizophrenia. The album art also features (perhaps) Bowie's first official foray into the gender-bending aspect of his identity, featuring Bowie spread across a sofa wearing a long dress.
Hunky Dory followed, a shift towards pop and pop-rock, which also paid homage to his inspirations (Andy Warhol, Bob Dylan…). Lead single 'Changes' did not chart at first but would eventually be certified platinum. The song was a hint at the 'plastic soul' to come later that decade.
Ziggy Stardust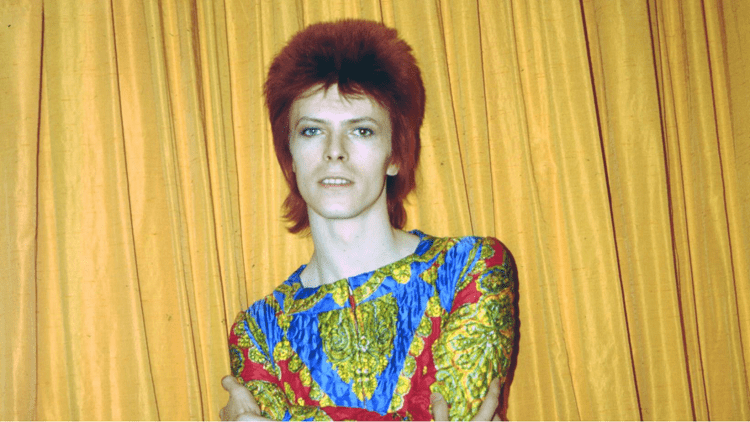 1972 was a whirlwind year for Bowie. He would come out as gay (despite being married to Barnett). Ziggy Stardust, the red-haired, androgynous alien, would fall to Earth and take over David Bowie. The immensely successful album and stage show would become one of the more iconic transformations in his career.
The album would go on to sell over 7 million units worldwide. The iconic dress and grandiose performances by Ziggy and the Spiders from Mars developed a cult following.
He would also contribute to Iggy Pop and Lou Reed's famous albums Raw Power and Transformer, respectively. Furthermore, Ziggy Stardust… would see enormous success, charting in all ten major Western markets, ultimately certified 2x-platinum by the BPI and Gold by the RIAA.
The success of Ziggy Stardust would have ripple effects on his back catalogue. Hunky Dory would rise to #3, and newly-released Aladdin Sane would hit #1. Things were looking up for Bowie
Plastic Soul and Cocaine
But the success took its toll. While Diamond Dogs would perform well, spawning the megahit "Rebel Rebel," the desire and pressure to grow as an artist and redefine himself took a nasty turn.
Cocaine slid from habit to addiction, surfacing other paranoia and emotional distress struggles, and a poor diet exacerbated the physical effects. The addiction would break Bowie down and push him terribly close to the "family curse" of schizophrenia.
Nonetheless, Bowie's innate work ethic and talent were able to shine through this harrowing period. Young Americans was another chart-topper, casting off the flamboyant style of Ziggy Stardust and Aladdin Sane in favor of a sleek and sharp aesthetic. It gifted Bowie his first number 1 single (US)*, "Fame" (co-written by John Lennon).
The album was defined (by Bowie) as "plastic soul." Due to the prestige and care of Young Americans, Bowie was one of the first white artists to appear on Soul Train.
*And gave the world the hardest song to sing at karaoke; I've tried singing Young Americans. His cadence is impossible to replicate…
Related read: David Bowies Aesthetic Explained
The Thin White Duke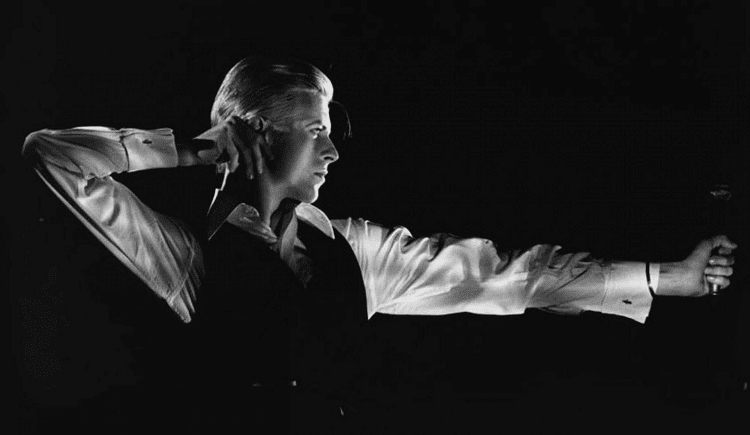 Never satisfied with sticking to a particular medium, Bowie starred in the 1976 film The Man Who Fell To Earth as an alien who comes to Earth seeking potable water for his drought-stricken home planet. The film did not perform well, commercially or critically, but, like so much of Bowie's creations, went on to develop a cult following.
Bowie used stills from the film as album artwork for Station to Station and Low. Created in tandem with the film, Bowie adopted the characterization from the film into his stage persona, The Thin White Duke.
Also released in 1976 was Bowie's album, Station to Station. It built upon the funk and soul vibe that he successfully explored on Young Americans with "Golden Years" and "Stay" but pushed his sound to feature more avant-garde and electronic elements: the 10+ minute album opener "Station to Station," which I think was Bowie's best song to date.
The album was one of Bowie's most successful and far-reaching albums to date, charting in all 10 major Western markets and reaching Gold certification in the UK, US, and Canada.
In 1976, Bowie came out as bisexual, supported by rumors of a long-term affair with Rolling Stones rocker Mick Jagger.
The Thin White Duke era was also a controversial period owing to his pro-fascist sentiment. Onstage, he stated that Britain needed a fascist leader. He seemed to compliment the way in which Adolf Hitler would "work" his audiences, much the way rock performers of the day did.
Amidst touring in support of Station to Station, he was detained at the Russia/Polish border for possession of Nazi paraphernalia. Upon working through the worst of his addiction in the latter half of the '70s, Bowie would recant and apologize for the fascist admiration.
Berlin Trilogy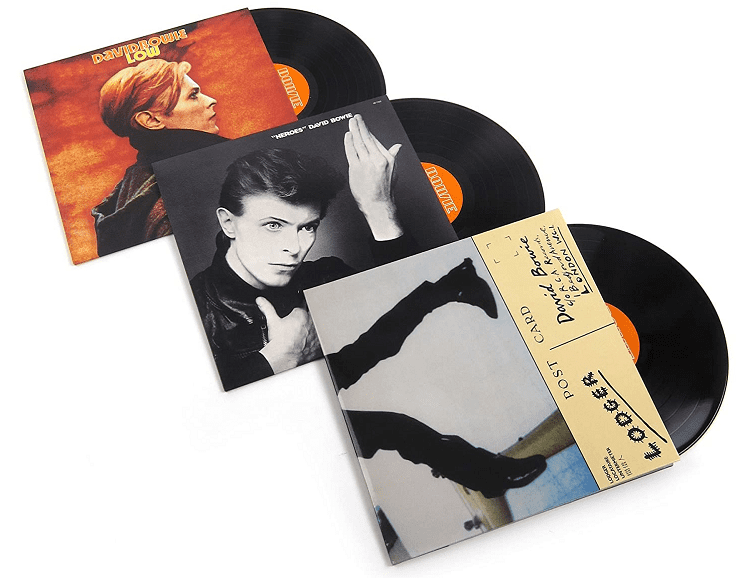 Feeling the need to sober up and satisfy his curiosity about Berlin's nascent music scene (in terms of commercial music), Bowie moved to Berlin in 1976. He shared an apartment with Iggy Pop (whose first two solo albums recorded during this time featured Bowie as both co-writer and musician).
He recorded extensively at Hansa Tonstudio, which was a short 150 meters from the Berlin Wall. The records would take on a minimalist approach, aided by the talents of ambient master Brian Eno. 
Low, the first of the 'Berlin Trilogy' was not welcomed by those working in Bowie's corner of the industry. The krautrock-inspired album was love-it-or-hate-it, polarizing critics.
Bowie's label and (former) manager Defries worked to delay its release or outright stop it. Low featured a step away from narrative lyrics and featured a heavy presence of ambient music on the B-side of the album. However, the album would still chart in the ten major Western markets and go Gold in Canada and the UK.
The environment of the Berlin Wall and Cold War tensions would really seep into his music with Heroes in 1978.
The dread and isolation that was palpable in the city made its way into Bowie's songs, from the "You get up and sleep" of 'Joe the Lion', to the bland, passive characters of 'Sons of the Silent Age,' to the epic tension of two lovers finding a way to be together amidst the violence at the wall on the title track.
Artistically, Heroes made heavy use of samples of ambient sounds from multiple sources, contributing to Heroes' fantastic fusion of art, pop, and rock. On Sundays in grad school, I would do an intense 90-minute yoga session in my room and then lay on the floor and bawl my eyes out as I listened to Heroes. I love this album so much.
Lodger, released in 1979, shook off some of the ambient inspiration of the previous two albums and was a return to the more straight rock/pop aspects of his music. Though the album would receive mixed/bored reviews, the album cracked the top ten in multiple countries.
Back to the Mainstream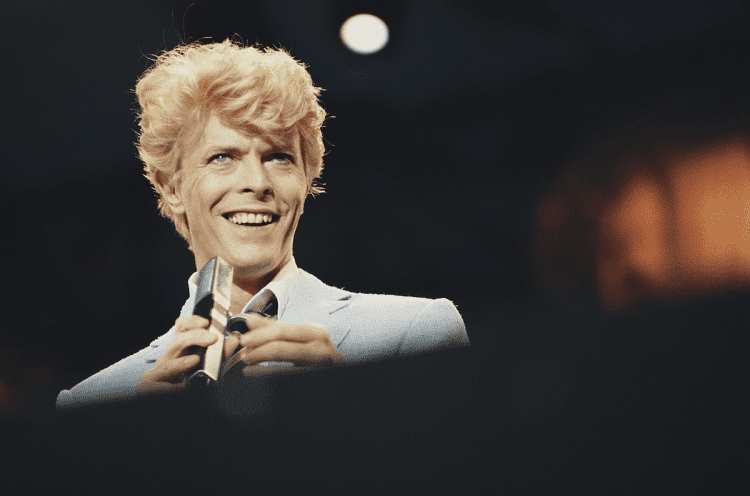 Fresh off a divorce from Angie Barnett, Bowie would return to producing more straightforward music and art again. Scary Monsters (and Super Creeps) was an embrace of the New Romantic movement, an art movement centered on bombastic, eccentric fashion originating from the London club Blitz. (the perfect movement for Bowie).
The album and single Ashes to Ashes, an 'updated' story of astronaut Major Tom, would hit #1 in multiple countries.
Meanwhile, Bowie began a 5-month run starring in The Elephant Man on Broadway. Two years later, he would take the lead role in BBC's Baal.
He also collaborated with Queen for his third number-one, 'Under Pressure,' between those performances. The next of Bowie's albums would be his most popular and commercially successful to date.
Co-produced by Rock and Roll Hall of Fame inductee Nile Rodgers and featuring the guitar of master Stevie Ray Vaughan, Let's Dance was an absolute smash. The album went number 1 in six countries, ultimately certified platinum in three countries and 5x platinum in Canada.
The title track went number 1 in four countries, with 'Modern Love' and 'China Girl' both peaking at number 2 in the UK. The subsequent 'Serious Moonlight Tour' sold out every venue. The demand for tickets following the album's success caused changes in the venues to accommodate the (tens of) thousands more fans per tour date.
David Bowie would carry this momentum in the studio for 1984's Tonight. The album featured several covers, which Bowie referred to as "a kind of violent effort to a kind of Pin Ups" (Bowie's cover record released in 1973). The album didn't reach the success of Let's Dance, but it did reach number 1 in the UK and Netherlands.
The Goblin King
The rest of the 1980s saw Bowie dancing around between film and music. Collaborations with other artists and writing music for film and television would give David Bowie a smattering of hits, including his and Mick Jagger's #1 cover of 'Dancing in the Street.'
In 1983, Jim Henson had approached Bowie to ask him to appear as Jareth, the Goblin King, in the film Labyrinth, a collaboration between Henson and Brian Froud with a first draft written by Terry Jones. Although numerous other superstars were considered for the role, Jim Henson ultimately chose Bowie following Henson's son's (Brian) persuasion.
David Bowie would also write 5 original songs for the film. Labyrinth initially performed poorly at the box office. Still, its unique charm, daring visual design, and Bowie's enigmatic performance has recruited a cult following in the decades following.
The Fall of the Wall
Bowie embarked on his Glass Spiders Tour in May 1987 in support of his album Never Let Me Down. The set was one of the largest, if not the largest, ever and the most expensive tour of Bowie's career so far.
The tour included projected videos, elaborate sets, and theatrical vignettes. On a break from the tour in late June, Bowie returned to Berlin for the Concert for Berlin, a three-day open-air festival. While the Berlin Wall still stood, the wall could not block the sound waves from the live performances nor the radio waves from its subsequent broadcast.
East Berliners gathered en masse on their side of the wall to witness the concert (as best they could). Bowie performed his subtly political 'Heroes' that night. His performance has been credited as a force in bringing down the Berlin Wall.
The '90s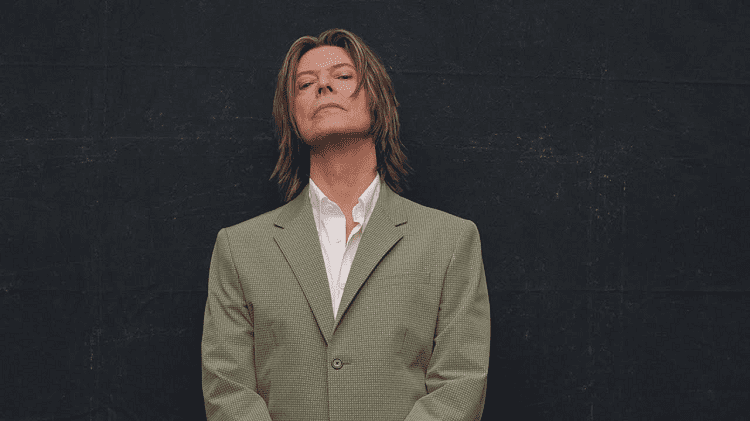 Bowie took a slight step away from the spotlight into the group Tin Machine, his first foray into band dynamics for the first time in nearly two decades.
Recruiting Reeves Gabrels, Tony Sales, and Hunt Sales, the group released two albums, Tin Machine and Tin Machine II. Neither of the albums reached Bowie's success as a solo artist, though the former reached number 3 in the UK.
In 1992, David Bowie married supermodel and philanthropist Iman (Abdulmajid), two years after being introduced by a mutual friend.
Bowie's music of the '90s was marked by heavy influence from the electronica and drum-and-bass genres. The albums would crack the top 10 in the UK. Still, otherwise, the commercial success and critical reception paled in comparison to his previous catalogue.
In 1997, sensing a global shift away from copyright statutes, Bowie issued "Bowie Bonds," financial securities backed with his royalties from his earlier career. The cash from the sale was used to purchase songs owned by Defries. The bonds matured a decade later, and his rights returned to him.
The 2000s and Blackstar
Bowie would only release four more albums in the 21st century. Heathen and Reality saw modest success, cracking the top 10 across the world and being issued gold status in the UK.
The world may have received more albums, but in 2004 Bowie was rushed to the hospital to treat a blocked artery immediately following his encore at the Hurricane Festival in Scheeßel, Germany. This concert would be his last.
Bowie stepped away from the spotlight following his heart surgery, almost permanently, even refusing to give interviews. He would perform and collaborate infrequently but never promote a full-length concert or press tour. In 2006, he received a Grammy Lifetime Achievement Award.
In 2013, he released an album, 'The Next Day, which went number one in several of the major media markets and the UK but wouldn't tour to support that album.
2015 saw Bowie collaborate on an Off-Broadway musical starring Michael C. Hall. The show revisited his character from The Man Who Fell To Earth. On opening night in December, his appearance would be his last public appearance before his death on January 10th the following year.
Two days before his death, Bowie surprised the world once more, releasing the album Blackstar. Blackstar served as Bowie's eulogy with several songs revolving around death, reckoning with mortality, and rebirth. He was diagnosed with liver cancer in 2014. He kept the news private, even asking the musicians on the final album to sign NDAs.
The album debuted at number 1 in several countries and reached number 1 in all major markets. The album was rated either Gold or Platinum in all of these markets. The following year, Bowie and Blackstar swept the Grammys (of the categories he was nominated in).
FAQs
Question: Why did David Bowie have Differently Colored Eyes?
Answer: Contrary to myth, David Bowie did not have heterochromia (two irises of different colors). He had anisocoria, a condition by which one of his pupils was more significant than the other, both limiting the ability of the iris to interact with light and the larger pupil giving the illusion that its corresponding iris was a darker color.

The anisocoria came as a result of a scratched eye from a childhood tussle with then-schoolmate and future collaborator George Underwood.
Question: Why did David Bowie Have to Die?
Answer: You and me both, friends. I believe David Bowie didn't die in the traditional sense but left this plane of existence to engage in the battle for the safety of this reality.
Question: What were David Bowie's Last Words?
Answer: While unconfirmed to be his last words, the last sentiment credited to him is, "Music has given me over 40 years of extraordinary experiences …

I can't say that life's pains or more tragic episodes have been diminished because of it, but it has allowed me so many moments of companionship that when I have been lonely and sublime means communications when I have wanted to touch people.
It has been my doorway of perception and the house that I live in." from a letter written to actor Gary Oldman.
Question: What was David Bowie's Net Worth?
Answer: While David Bowie left behind an estate estimated to be valued anywhere from £80-100million, I'm certain that the world would pay far more than that to have him back.
Thank You, Starman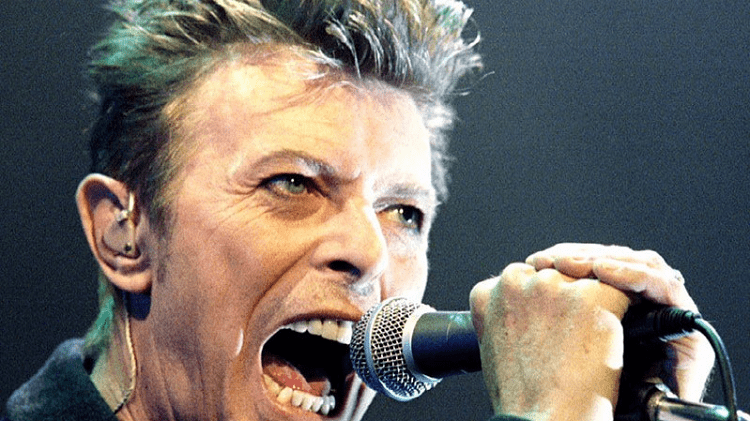 David Bowie had a career that can not be done justice in just 3000 words. Each reinvention as a musician, every role taken as an actor, and the smattering of artistic works as a painter each deserves at least 3000 words in their own right.
His bravery in reinventing himself so frequently and the talent to make each stand apart sets David Bowie in a category separate from all other artists. Though just one man, David Bowie gave us the work of tens of artists, and the world is a much better place for it. Thank you, Starman.