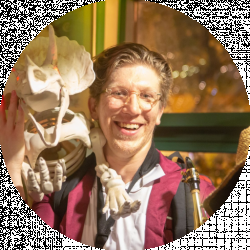 Latest posts by Mark Mumm
(see all)
I confess that even though I grew up listening to classic rock (at least how it was defined in the '90s and early '00s), I somehow missed one of its pioneers, Roy Orbison. I was halfway through my twenties when I stumbled upon Bruce Springsteen's speech for Roy Orbison's Rock n' Roll Hall of Fame induction.
I have laid in the dark listening to Bruce Springsteen, mirroring the way Springsteen confessed to laying in the dark listening to Roy Orbison.
I immediately felt an affinity towards this legend whom I hadn't yet explored, like stumbling upon a long-lost photo album of ancestors past. I began with It's Over and my time dismissing Roy Orbison was also over.
Roy Orbison was a unique songwriter of his generation, opting for expressive crooning about his insecurities and vulnerabilities while his peers would push their own masculinity as subject material. He was honest, dark, and honest about the darkness. He didn't use a brash stage presence to woo audiences.
He was "marble" on stage, dressed in black with dyed-black hair, playing a black guitar. Despite touring with The Beatles in 1963 and a 5-years streak without a single outside the Top 40, he never was a media darling. His endearing legacy is only elevated in this light.
Full Name
Roy Kelton Orbison
Birth Date
April 23, 1936
Birth Place
Vernon, TX
Nick Name
The Caruso of Rock, The Big O
Nationality
American
 
 
Siblings
Grady Lee Orbison and Sammy Keith Orbison
Children
Roy DeWayne, Anthony King, Wesley Orbison, Roy Kelton, Alexander Orbison
Partner / Spouse
Claudette Frady Orbison 1957-64, 65-66

Barbara Jakobs 1969-88

Most Successful Songs / Albums
Only the Lonely (1960), Running Scared* (1961), Crying (1961), Dream Baby (How Long Must I Dream (1962), Oh, Pretty Woman* (1964) all cracked the top five in the US. Blue Angel (1960), In Dreams (1963), It's Over (1964), You Got It (1989) all peaked in the top ten in the US.

A number of Roy Orbison singles that didn't chart (relatively) well in the US would see success in the UK including Blue Bayou (1963), Too Soon To Know (1966), and I Drove All Night (1992) which all cracked the top ten.

*#1 hit

Earnings
Roy Orbison's highest earnings from an album were ~$5.5M from his supergroup's (The Traveling Wilburys) album, The Traveling Wilbury's Vol. 1. His posthumous album, Mystery Girl, earned his estate $2.8M.
Net Worth
Roy Orbison('s estate) has a reported net worth of $15-20 million.
Social Media
Instagram: @officialroyorbison

Twitter: @ROYORBISON

Facebook: https://www.facebook.com/royorbison/

Website: https://royorbison.com/

Awards

Ranked as 37th on Greatest Artists of All Time by Rolling Stone (magazine)
Ranked as 13th on 100 Greatest Singers of All Time by Rolling Stone (magazine)
Grammy Award for Best Country Performance Duo or Group – That Lovin' You Feelin' Again (1980)

Inducted into the Rock n' Roll Hall of Fame (1987)

Inducted into the Nashville Songwriters Hall of Fame (1987)

Grammy Award for Best Country Vocal Collaboration – Crying (1988)
Grammy Award for Best Rock Performance by a Duo or Group with Vocal – Traveling Wilburys Volume One (as a member of the Traveling Wilburys) (1989)

Inducted into the Songwriters Hall of Fame (1989)

Grammy Award for Best Pop Vocal Performance, Male Oh, Pretty Woman (1990)
Grammy Lifetime Achievement Award (1998)
Ranked as 74th on the Top 600 recording artists by Billboard magazine (2002)
Inducted into America's Pop Music Hall of Fame (2014)
Inducted into Memphis Music Hall of Fame (2017)

Last Updated
July 28, 2022
Early Life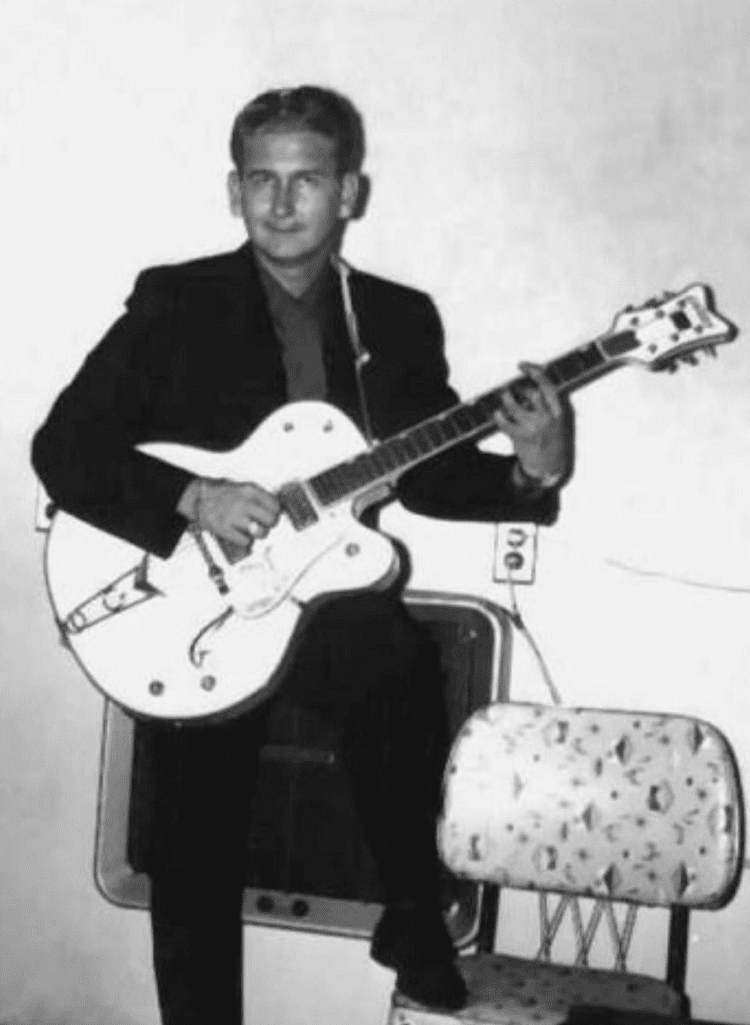 Roy Orbison was born on April 23, 1936 in Vernon, Texas, the second child to working-class parents, Nadine and Orbie Lee. At just 6 years old, young Roy Orbison was gifted a guitar by his father who, along with Roy's uncles, Charlie Orbison and Kenneth Schultz, taught him to play.
"You Are My Sunshine" was the first song that Roy would ever play. Roy Orbison boomeranged around Texas as a young boy. His parents chased work, taking him to Fort Worth, but the polio scare sent him back to his hometown two years later to live with their grandmother. That same year, Roy Orbison wrote his first song, A Vow of Love.
At nine years old, Roy Orbison entered and won a contest at (local radio station) KVWC, earning him a radio spot every Saturday where he was free to play songs and sing for the listeners. As another omen of his future music career, the next year, 1946, a medicine show came to Vernon and Roy won their talent contest.
Post-war, the family reunited and then moved west to Wink, Texas, a town that Orbison described as "football, oil fields, grease, and sand". Roy Orbison would fill the empty nights by singing songs in his family's car under a sky "lit up like Christmas".
Orbison's musicality extended beyond his singer-songwriter talents. He played in his school's marching band, sang octet, and took a stab at learning the baritone horn.
Early Music Career
At 13, Roy Orbison formed his first band, "The Wink Westerners" which garnered a positive reputation locally. Two years after forming, Roy had regular appearances on KERB radio.
Two years after that, The Wink Westerners had their own weekly morning show on KERB plus a feature on the KERB Saturday afternoon Jamboree with other local Country/Western bands.
The Wink Westerners would write arrangements for and perform genres from Big-Band to Pop. Eventually, the band started gaining more traction and landed paying gigs, earning a wage comparable to other well-paying jobs in the area.
In 1953, they were invited to join R. A. Lipscomb on tour as he campaigned for the district governor's office of the Lions Club. The tour took them to Chicago for the International Lions Club Convention.
At North Texas State College, Roy wrote the song The Ooby Dooby with Wade Lee Moore and Dick Penner. Penner organized a recording session at Jim Beck's studio outside Dallas.
Despite Jim Beck finding artists for Columbia Records, the same luck did not materialize for Roy Orbison. Upon returning to West Texas, The Wink Westerners added a couple more members and changed their name to The Teen Kings to reflect their growing rock repertoire, including Orbison's Ooby Dooby.
Shortly after earning a second tv slot, (future) legends Johnny Cash and Elvis Presley came to perform on the show. Orbison got the number of Sam Phillips, owner of Sun Records, from Cash, but Phillips promptly hung up, telling the young Orbison "Johnny Cash doesn't run my record company".
The Start of Something Good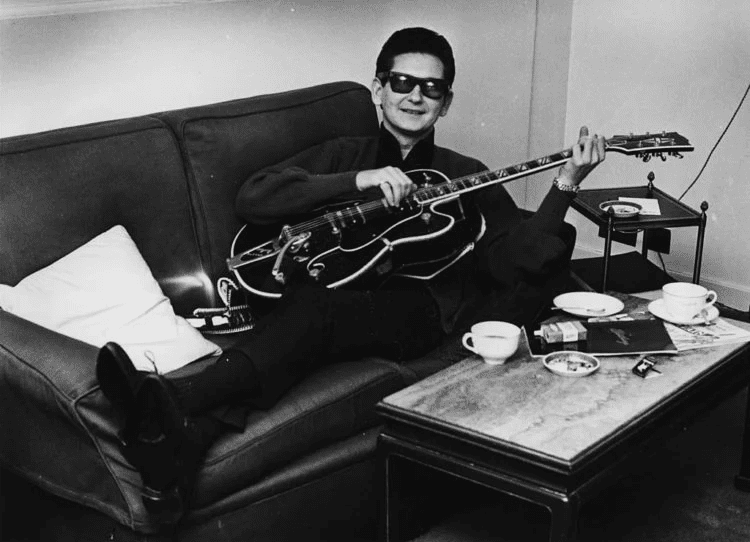 Local entrepreneur, Weldon Rogers, was founding his own record label and offered to record The Teen Kings. They recorded Ooby Dooby and released it two weeks later, even taking a copy to Cecil Hollifield, a record-dealer in Odessa.
Impressed with the record, Hollifield called his contacts in Memphis including Sam Phillips, the same Sam Phillips who dismissed Orbison in the past year. Now, Phillips wanted The Teen Kings in Memphis to record.
A week later, they recorded Ooby Dooby and others in Memphis, the lead single charting at 59. They were signed to Starts Inc. on a booking and management contract and began touring with the likes of Johnny Cash, Sonny Burgess, and Jerry Lee Lewis.
Not long after, Roy Orbison was signed to Acuff-Rose Music Publishing and RCA Victor, and then Monument Records when the latter contract expired. An Orbison composition, Claudette, was recorded and released as a B-side by the Everly Brothers, peaking at 30.
Success!
Orbison returned to Texas and began writing with Joe Melson. The duo spawned Only the Lonely which peaked at number 2 in the US and lasted for two weeks at number 1 in the UK (and peaked at #14 on the R&B chart).
Capitalizing on the momentum of Only The Lonely, Roy Orbison released Running Scared the next year which gave Orbison his first #1 hit. These two singles would display the incredible potential of Orbison's voice. Running Scared is absolutely drenched in a beautifully-controlled vibrato and showcases his impressive vocal range.
Following Running Scared, Roy Orbison would go until 1966 before a single of his didn't chart in the Top 40 (if not in the US, in the UK). These 16 singles included megahits Crying, Dream Baby, It's Over, and Oh, Pretty Woman.
Roy Orbison saw success in these years thanks to his unique compositional structure. Running Scared, for instance, has an A-section repeated, climbing unrelentingly until the song is wrapped up by a singular, enigmatic B-section.
It's Over is equally confounding. A short intro gives way to a section that might reasonably be called a 'verse' begins, but the second 'verse' does not resolve the same as the first, and, just over a minute into the song, we enter a 'bridge' section (The modulation indicates that we are not in a chorus, which generally stays in the same key).
To top it off, the final 'verse' is blindsided by the crowning finale, ending on the most energetic part of the song as Orbison belts the titular words.
Amidst this impressive run of charting globally, Roy Orbison traveled to England in 1963 to tour with soon-to-be-worldwide-heartthrobs, The Beatles. Despite playing to a (literal) hysterical crowd, Orbison showed that his prowess as a performer extended beyond the studio.
Orbison and his band would open their set playing softly, forcing the audience to simmer down to hear him. Once the crowd had been quelled, Orbison showed them why even the headliners admired him so and would enrapture the previously-screaming fans, performing encore after encore.
Orbison Aesthetic
While on tour with The Beatles, Roy Orbison left his prescription glasses on an airplane, forcing him to wear his Wayfarer sunglasses. Despite being such an accomplished songwriter, musician, and singer, Roy Orbison suffered from stage fright. The sunglasses gave Orbison a sense of ease and he decided to continue wearing them on stage.
The dark sunglasses were certainly a happy accident as they matched his black guitar, black suit, and dyed black hair (Roy Orbison had dyed his hair black since his early childhood to hide his nearly-white blond hair).
Oh, Pretty Woman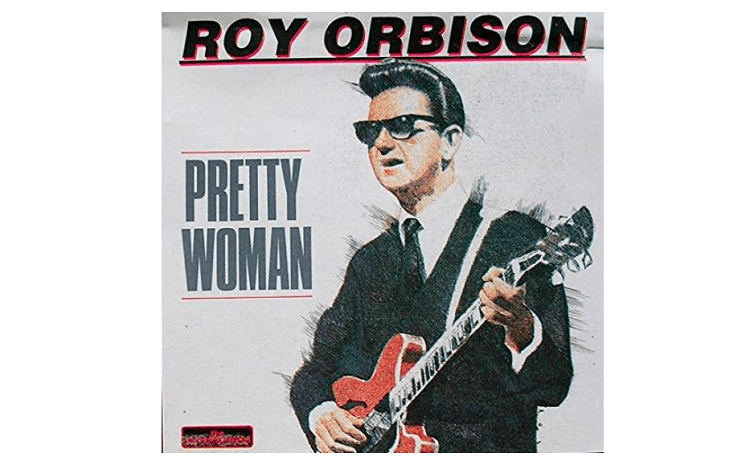 Roy Orbison and Bill Dees wrote Oh, Pretty Woman in 1964. The song would rocket to #1 in eleven countries and go on to sell 7 million copies, marking the best-selling single of Orbison's career. Historically and culturally, the song also reached new heights for Orbison.
Just before the new millennium, it received a Grammy Hall of Fame Award and was included in the collection of the 500 Songs that Shaped Rock and Roll by the Rock and Roll Hall of Fame.
Rolling Stone ranked it as the 224th Greatest Song of All Time in 2004 and, in 2008, The Library of Congress included it in its National Recording Registry.
The Fall
In 1965, Roy Orbison moved to MGM Records. He received a $1M bonus and was promised an expansion into film and television.
Though, while MGM Records was a bigger label, Roy Orbison was now a big fish amongst other big fish and, perhaps most importantly, he would be leaving behind the creative/production teams at RCA Victor/Monument who had been the foundation of Roy Orbison's success in the early 60s.
Roy Orbison's first film with MGM, The Fastest Guitar Alive, was a flop, commercially and critically, causing MGM to cancel the remaining films on his contract. Unlike other films made in the early(-ish) careers of other big stars (a la The Man Who Fell to Earth), Orbison's film did not achieve cult status either.
A number of factors likely contributed to Orbison's fall: the aforementioned switch of creative leadership, the increased demands of his new MGM Records contract, the changing musical tastes of his strongest market (America) as the "British Invasion" began in the mid-60s. But perhaps none as much as the series of tragedies that plagued him.
Tragedy
In 1966, Roy Orbison and his newly-reunited wife Claudette were riding motorbikes home from Bristol, TN. In Gallatin, TN, a pickup truck pulled out unexpectedly in front of them and Claudette was unable to avoid a collision with it.
She died in Orbison's arms on the scene. Barely two years later, Orbison was touring in the UK when news came in that a fire had consumed his home in Hendersonville, TN. The blaze claimed the lives of his two eldest children, Roy DeWayne and Anthony King.
Carrying On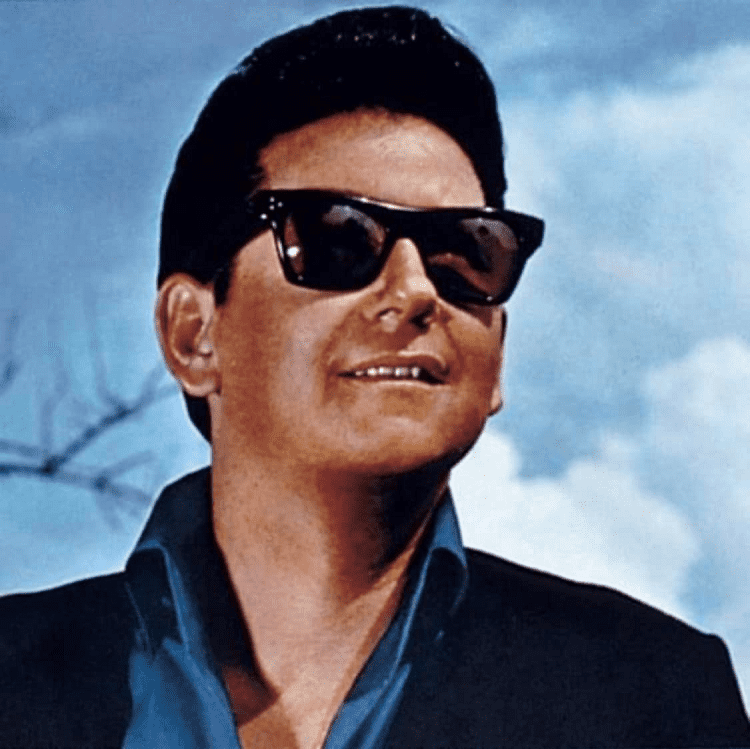 Roy Orbison struggled to write music for a while following the death of his wife and eldest children. His antipathy towards writing was exacerbated by the late 60's counterculture dominating the top of the charts.
Amidst psychedelic rock acts like Jimi Hendrix and The Doors and the brasher, rougher music of The Rolling Stones and Janis Joplin, Roy Orbison was simply unmoved.
He would return to writing music, but his music, singles and albums alike, failed to chart anywhere for the rest of the 60s and most of the 70s despite jumping around to various labels.
In the late 70s, the years of heavy smoking, frequent touring, and (likely) emotional stress caught up with Roy Orbison and he went under the knife for a triple coronary bypass.
However, Roy Orbison could not be kept down and he was back on the road a few weeks later. Perhaps his own resilience manifested what was to come that decade.
Career Revival
A string of covers by popular artists of the day brought the spotlight back onto Roy Orbison. Linda Ronstadt covered Blue Bayou which saw commercial success for her that mirrored his own with Oh, Pretty Woman. Love Hurts was covered by a number of artists including Nazareth's most iconic cover.
Country artist Sonny James would take Orbison's Only the Lonely to the top of the Country charts. Bruce Springsteen, who would later induct Orbison into the Rock n' Roll Hall of Fame, closed out his concerts with Roy Orbison covers. Don McLean of The Eagles covered Crying which stayed on the charts for nearly 4 months.
Taking advantage of the new momentum, Orbison won a Grammy for his collaboration with EmmyLou Harris on That Lovin' You Feelin' Again.
Over the next few years, a Van Halen cover of Oh, Pretty Woman and David Lynch's Blue Velvet (which featured Orbison's In Dreams) exposed Orbison to a younger generation of fans. Rejuvenated, Orbison considered a complete return to music.
The Traveling Wilburys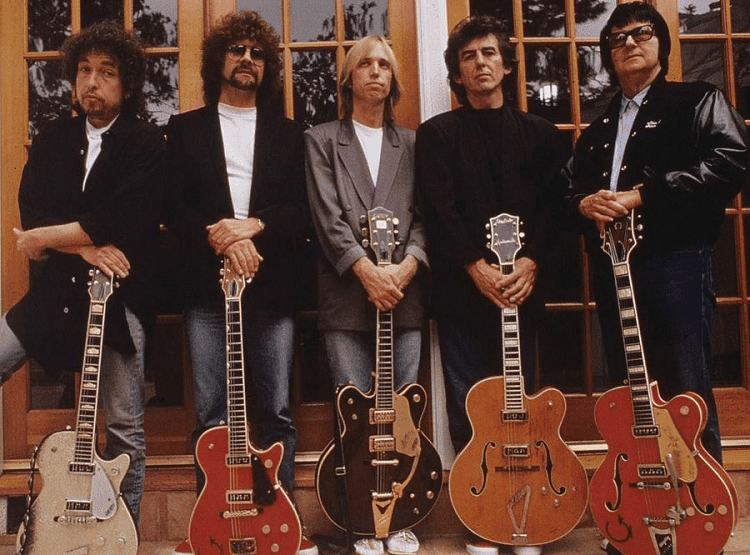 In 1988, Orbison began working on a new album with Jeff Lynne…who had just finished George Harrison's Cloud Nine...who (Harrison) invited the two (Orbison, Lynne) to collaborate on a new single…recording it in Bob Dylan's home studio…using a guitar borrowed from Tom Petty.
The single was Handle with Care and the single was expanded into an album including all of the aforementioned talent. The supergroup, The Traveling Wilburys, was born.
The group 'played' a traveling band of half-brothers. The album was the most financially successful endeavour of Orbison's career, going multi-platinum in multiple countries and selling over 4M copies.
Death
Following the success of The Traveling Wilburys' first release, Roy Orbison got back in shape (figuratively and literally) to step back into the spotlight. He planned a memoir and a biopic, hoping to work with acclaimed actor, Martin Sheen. He finished his solo album, Mystery Girl, and slated it for a January '89 release.
He did some more dates in Europe and the US before flying to Nashville to spend time at his mother's home. Despite big tours and albums to be released, Roy Orbison's heart health caught back up with him and he suffered a terminal heart attack in December '88 in his mother's home.
Legacy
After his death, his album Mystery Girl was released. It was the biggest-selling album of his (solo) career and lead single, You Got It, cracked the top 10 in the US. Clearly, the world was not ready for Roy Orbison to die so soon.
Despite Roy Orbison's career falling off so hard in the late 60s, he was still an incredible influence on many of the legendary bands of yesteryear, including Bob Dylan, Bruce Springsteen, and The Beatles.
Furthermore, his music stands the test of time and continues to garner attention from new and old fans alike with compilation albums in the second decade of the 21st century still selling upwards of 100,000 copies.
Roy Orbison´s Family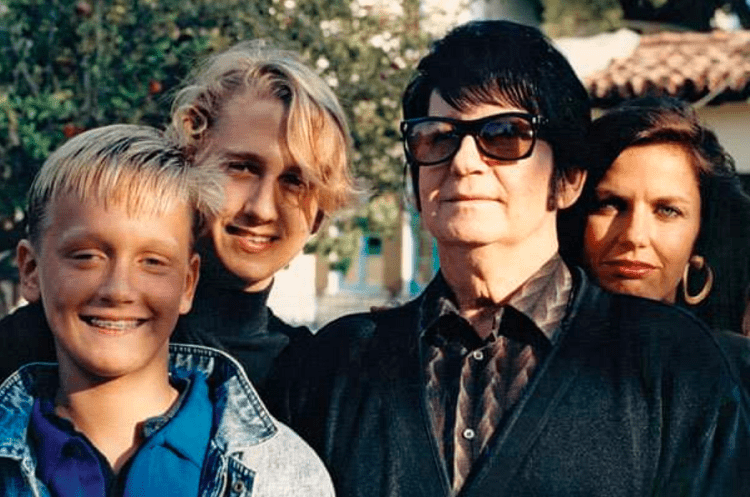 Claudette Frady Orbison 1957-64, 65-66.
Barbara Jakobs 1969-88
Sons – Roy DeWayne, Anthony King, Wesley Orbison, Roy Kelton, Alexander Orbison
Controversies
Roy Orbison didn't too have many events in his life that directed large-scale ire towards the star.
Oh, Pretty Woman has been criticized by a number of people as a "long catcall disguised as a song" and eyebrows were certainly raised when, in 1969, a 32-year-old Roy Orbison married 18-year-old Barbara Jakobs whom Roy Orbison had met barely 6 months previous.
Net Worth and Career Earnings
Depending on the source, Roy Orbison's net worth sits around $15-20M. The biggest sellers of his career were The Traveling Wilburys Vol. 1 and Mystery Girl which were certified triple-platinum and platinum, respectively.
Real Estate & Residence History
Roy Orbison bought a residence called Caudill Estates in the 1950s when he moved to Nashville.
Roy Orbison Discography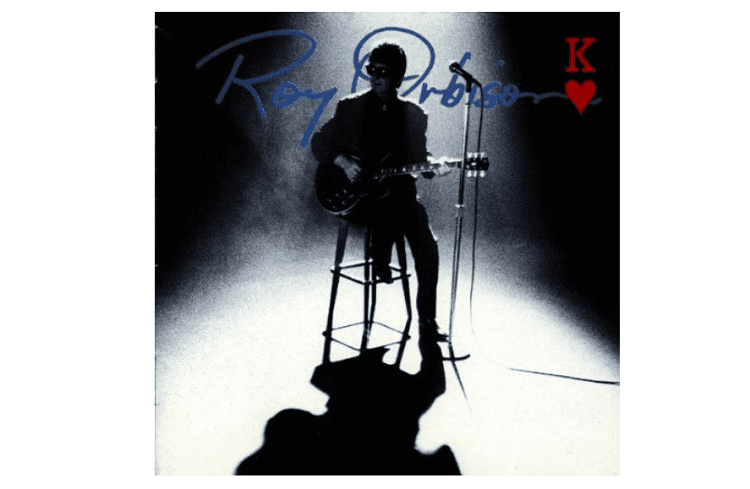 Lonely and Blue ('61)
Roy Orbison at the Rock House ('61)
Crying ('62)
In Dreams ('63)
Oh, Pretty Woman ('64)
Orbisongs ('65)
There Is Only One Roy Orbison ('65)
The Orbison Way ('66)
The Classic Roy Orbison ('66)
Roy Orbison Sings Don Gibson ('67)
The Fastest Guitar Alive ('67)
Cry Softly Lonely One ('67)
Roy Orbison's Many Moods ('69)
Hank Williams the Roy Orbison Way ('70)
The Big O ('70)
Roy Orbison Sings ('72)
Memphis ('72)
Milestones ('73)
I'm Still In Love With You ('75)
Regeneration ('76)
Laminar Flow ('79)
In Dreams: The Greatest Hits ('87)
Mystery Girl ('89)*
King of Hearts ('92)*
*released posthumously
FAQs
Question: How Many Children did Roy Orbison Have?
Answer: Roy Orbison had 5 children total: Roy DeWayne, Anthony King, Wesley Orbison, Roy Kelton Orbison Jr., and Alexander Orbison. Though only Wesley, Roy Jr., and Alexander survived to adulthood as Anthony and Roy DeWayne were killed in a house fire in 1968 while Roy Orbison was in the UK touring.
Question: How Old was Roy Orbison when He Died?
Answer: Roy Orbison was 52 years old when he died of a heart attack in Hendersonville, TN.
Question: When was Roy Orbison Born?
Answer: Roy Orbison was born on April 23, 1936 in a town in Western Texas called Vernon, TX.
Research Citations
https://slate.com/culture/2013/05/the-beatles-tour-with-roy-orbison-even-the-beatles-struggled-to-follow-roy-orbison.html
https://www.therichest.com/celebnetworth/celeb/musician/roy-orbison-net-worth/
https://www.neh.gov/humanities/2017/winter/statement/the-rise-and-fall-and-rise-roy-orbison
https://www.kut.org/texas/2015-12-08/lost-roy-orbison-album-revisits-a-tragic-time-in-his-past?fbclid=IwAR3i7VC9UjZbzo8iubtMSNY3yREzDg6S2hI8DqF7fvY9kA3cr3SWzcDIa5A
https://www.britannica.com/biography/Roy-Orbison