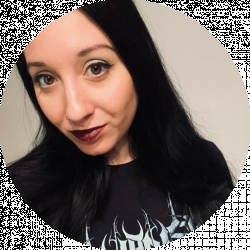 Latest posts by Stephanie Jensen
(see all)
How do you remember Janis Joplin? Do you remember her beautiful, bluesy voice? Do you remember her as a member of the "27 club?" Here, I will share Janis Joplin's bio and many interesting facts about the singer.
Janis Joplin Quick Facts
Full name: Janis Joplin
Birthdate: January 19, 1943
Birthplace: Port Arthur, Texas
Nickname: Pearl
Nationality: American
Zodiac sign: Capricorn
Siblings: Laura and Michael Joplin
Children: N/A
Partner/spouse: Janis Joplin never married but had many personal relationships
Most successful albums: Self-titled and Cheap Thrills (with Big Brother), Pearl and I Got Dem Ol' Kozmic Blues Again Mama! (solo).
Most successful songs: "Piece of My Heart," "Me and Bobby McGee," "Ball and Chain," "Summertime," "Cry Baby," "Move Over," "Down on Me," and "Kozmic Blues."
Earnings/net worth: $2 million
Awards: Grammy Lifetime Achievement Award (2005) and Grammy Hall of Fame
Janis Joplin Birthplace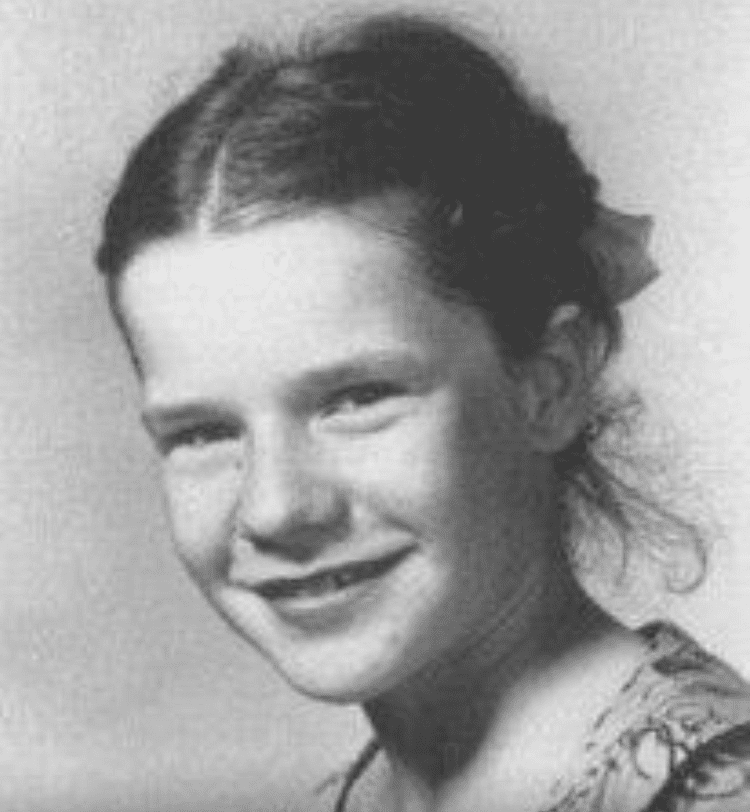 Janis Joplin was born in Port Arthur, Texas. Port Arthur is a city in Jefferson County. It's a small city with a population of a little over 55,000. Port Arthur is home to the largest oil refinery in the country. Joplin and her family were religious, regularly attending the First Christian Church of Port Arthur.
Janis Joplin's Parents
Janis Joplin was born to Dorothy Bonita East and Seth Ward Joplin. Dorothy was a registrar at a college and was also a singer herself. Seth was an engineer at Texaco.
Janis Joplin's Early Life
Janis Joplin had a normal childhood, though she was described as bright and curious. She identified with music from a young age. She used to sing in her church choir and showed promising performance talents. She also loved writing plays and stories.
However, everything changed when she was a teenager. Joplin said she was bullied and ostracized by the cool kids. She had acne and was overweight. Joplin was a creative kid who accepted everyone around her including people of color (this was during a time when racism was still at its peak).
But she still befriended a group of outcasts. Her friends introduced her to blues music. Singers such as Ma Rainey, Bessie Smith, and Lead Belly influenced Joplin to also start singing. She and her friends would perform folk and blues music at her school, Thomas Jefferson High School.
After graduating from high school in 1960, she attended Lamar State College of Technology in Lamar, Texas, and transferred to the University of Texas (UT) in Austin. However, she never finished college. She was more focused on music and the rising hippie movement.
In 1963, Joplin and her friends hitchhiked to San Francisco. Joplin said she "needed to get away". During this time, she collaborated with some musicians, including Jefferson Airplane guitarist Jorma Kaukonen. However, she began a brief period of criminal activity. She began using drugs and alcohol. At one point, Joplin was even arrested for shoplifting.
A couple of years later, Joplin returned to Port Arthur when her drug use got out of hand. While back at home, she changed her lifestyle. She didn't drink or take drugs and went back to college at Lamar University. She continued playing music during this time, playing acoustic guitar and singing in Austin.
While Joplin was considered to be a normal kid, there may be underlining reasons why she spiraled out of control with drug use and criminal activity, other than her past bullying. Some suspect she had Irlen Syndrome, a neurological stress and sensory processing disorder.
There's even a possible diagnosis of bipolar disorder or ADD/ADHD. Joplin was described as impulsive and hedonistic. She was also quick to act out on pleasures without first considering possible repercussions.
Janis Joplin's Career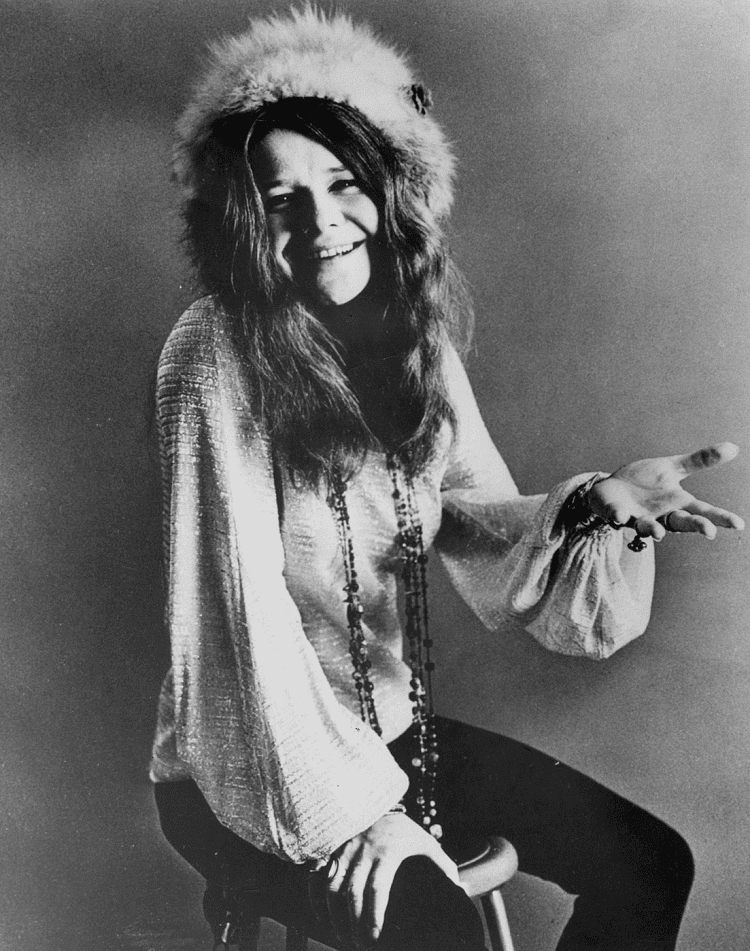 Ever since she was in high school Janis Joplin played in various groups and bands. But there were a few standout bands she was in, plus her solo career.
Bands
Janis Joplin started playing with other musicians in high school and even joined a folk band, The Walter Creek Boys. However, her big break came when she joined Big Brother and the Holding Company.
The band was popular among the hippie community in Haight-Ashbury. At the time, she was still living in Texas. Big Brother's manager Chet Helms approached her in Austin and invited her to accompany him back to San Francisco.
She officially joined Big Brother in June 1966. She started performing with the band that summer. Remembering her previous nightmare with drugs, she avoided using any substances for several weeks.
After several shows, both successful and unsuccessful, and various attempts to record throughout the year, the band released their self-titled debut in 1967.
The album had two singles, "The Last Time" and "Coo Coo." However, two of the album's minor hits, "Bye Bye Baby" and "Down on Me," became two of Joplin's most famous songs. The band started becoming more successful, playing a variety of concerts and festivals throughout the country.
Over time, the band changed its name to Janis Joplin and Big Brother and the Holding Company. Joplin was getting more media coverage, especially since her hippie look was becoming popular among young people. That and the band's live performance was becoming more notable, especially with Joplin's powerful voice.
Her band members started resenting her. She was advised to leave the band and continue solo, but she stayed and had more input on production and arrangement for their material.
Their second album, Cheap Thrills, was released in 1968. The goal of that album was to capture the energy from a live show, though all songs were recorded in the studio (except for "Ball and Chain").
The album is most notable for producing more of Joplin's most famous songs, such as "Piece of My Heart" and "Summertime." Cheap Thrills topped the Billboard Charts. It sold a million copies and earned Gold status.
After the release of this album, Joplin became a star. It was then that Joplin decided to leave Big Brother and start her own solo career.
Solo Bands
Kozmic Blues Band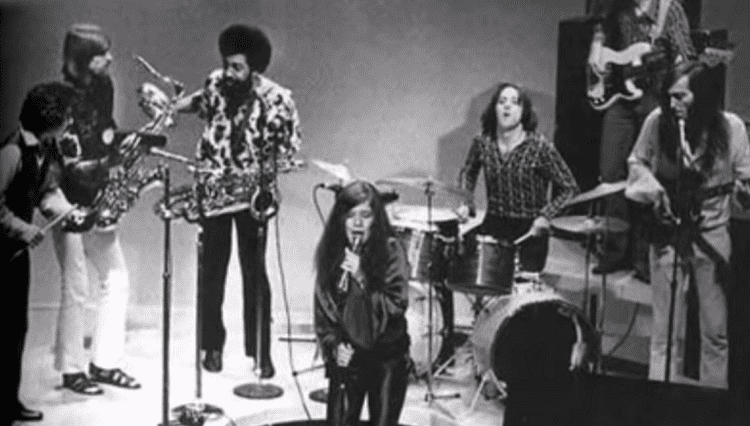 Janis Joplin formed her own band, Kozmic Blues Band. Her band was composed of several session musicians and even former Big Brother band members. While Kozmic Blues Band had a bluesy sound, the band was also influenced by soul and R&B. However, they still held some elements from the funky psychedelic bands of the period.
Unfortunately, this is also when Joplin's drug addiction returned. She was shooting up heroin daily. Her producer, Gabriel Mekler, forced Joplin to live with him in his house during the recording of I Got Dem Ol' Kozmic Blues Again Mama! to keep her away from drugs.
The album was released in 1969. While it was a success, it received mixed reviews and didn't reach the fame-level that Cheap Thrills did. It was still certified Gold and reached number 5 on the Billboard Top 200. The album featured successful singles such as "Try (Just a Little Bit Harder)".
After the album's release, Joplin did her first tour in Europe. However, on the Dick Cavett Show, she said she hated touring overseas and that European fans were "uptight."
In 1969, Joplin's band performed at Woodstock. They faced several delays and didn't make it on stage until 2 AM. Throughout the day, she was drinking alcohol and doing heroin. Joplin was so out of it, her voice was hoarser than normal and wheezy.
She could also hardly dance and perform. Attendees still reported that even though it was an off performance, Joplin was still incredible.
After Woodstock, Joplin experienced more problems during her performances. She was beyond drunk and stoned many people claimed she was out of control. She would get into fits of mania. During one show, she even attempted to incite a riot. At the end of 1969, Kozmic Blues Band broke up again.
Full Tilt Boogie Band
After Joplin briefly quit drugs (she would do drugs on and off again), she formed another new band in 1970. She quickly started touring with the band around the country and the group received positive feedback.
However, drugs started to take over Joplin, and concert attendees commented that she was "deteriorating." Fans were even saying her voice lost its edge. She did do a successful Canadian tour with Buddy Guy, Delaney & Bonnie, The Grateful Dead, and more. These were said to be some of her greatest performances.
The last album she recorded would become her most successful album. That album is titled Pearl and it was released in 1971. The album featured her most famous song, a cover of "Me and Bobby McGee." Also included were other popular songs, such as "Mercedes Benz" and "Move Over."
Janis Joplin's Top Concerts
With Big Brother and the Holding Company
San Francisco 1968
Winterland Ballroom 1968
Monterey Pop 1967
With Kozmic Blues Band
Woodstock 1969
Concertbegouw Amsterdam 1969
Winterland San Francisco 1969
With Full Tilt Boogie Band
Capitol Theatre in Port Chester, New York 1970
Canada Festival Express Hour 1970
Janis Joplin's Family
Janis Joplin's parents were Dorothy Bonita East and Seth Ward Joplin. She has two younger siblings, Laura and Michael. Janis was close with her sister and Laura idolized her. Laura released the biography, Love, Janis.
Janis Joplin's Relationships
Janis Joplin never got married but she had a variety of relationships. Some of her most serious boyfriends included Country Joe McDonald, Peter de Blanc, Kris Kristofferson, David (George) Niehaus, and Seth Morgan (they were engaged at the time of her death).
Joplin was also an open bisexual and she had various relationships with women.
When rumors spread about her sexuality, Joplin told Grateful Dead's road manager, "You go back there and find out who it is and tell them that Janis says she's gotten it on with a couple of thousand cats in her life and a few hundred chicks and see what they can do with that!"
When she first moved to San Francisco, she was dating and lived with her girlfriend Jae Whitaker. Whitaker broke it off with Joplin due to her heavy drug use. Joplin was also on-and-off with Peggy Caserta throughout her career.
Many biographers report that once Joplin reached fame, she became a sexual predator.
In addition to these relationships, Joplin was said to have past encounters with Eric Clapton, Jimi Hendrix, and Jim Morrison. However, I'm only finding these on gossip websites, not legitimate biographies. I would take these stories with a grain of salt.
Janis Joplin's Controversies and Scandals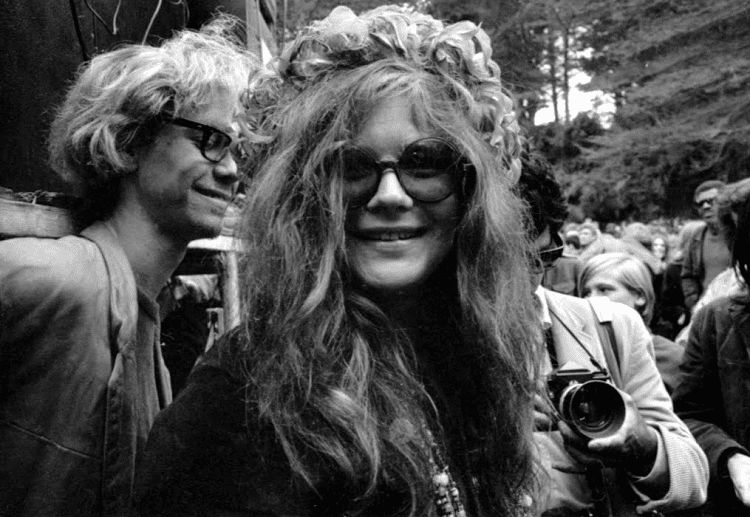 Janis Joplin was a misfit in many ways. She was creative, a tomboy, didn't accept the expectations of women, was one of the first major female rockstars, and of course, she had a big voice that she wasn't afraid to use.
Joplin's biggest controversies surround her drug usage.
She was often stoned and "having a good time." However, the singer was plagued by insecurities, likely stemming from her past bullying, that lead her to abuse drugs.
Her drug use became prominent during the beginning of her career when she moved back home to recover, and during the end of her career when her heavy drug use started impacting her recording and performances.
Joplin tried to quit drugs several times. However, she would always relapse. Heroin ended up taking her life at only 27 years old. Therefore, Joplin is a member of the infamous "27 club," an urban legend where famous people die at the age of 27.
Her other controversies surround her relations with her band members. Joplin achieved stardom and her success shadowed that of her band members. Tensions formed between Joplin and her band members. She left Big Brother to form her own bands, where tensions were still present.
Many accused Joplin of being a sexual predator. However, others claim that Joplin was simply upfront about her sexuality. She also received backlash for sleeping with her companions, both male and female. In an interview, Joplin was quoted saying:
"I'm just doing what I wanted to and what feels right and not settling for bullshit and it worked. How can they be mad at that?"
Janis Joplin's Career Earnings
At the time of her death in 1970, Janis Joplin's net worth was $250,000. In today's standard, that's $1.7 million.
Where Did Janis Joplin Live?
Janis Joplin lived in a few different places throughout her life. She was born in Port Arthur, Texas, and went back and forth between there and Austin. She also went back and forth between Texas and California. In California, she settled in both San Francisco and Los Angeles. She was living in Los Angeles at the time of her death.
Janis Joplin's Death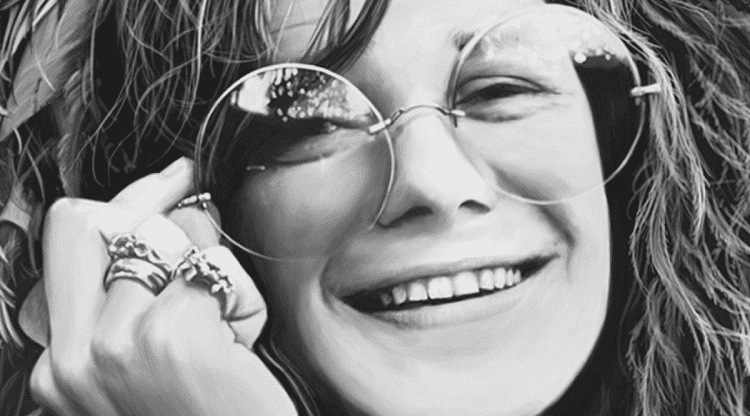 Janis Joplin was found dead on October 4, 1970, in her room at Landmark Motor Hotel. Her close friend and road/tour manager John Byrne found her body.
Her cause of death was a heroin overdose. Joplin purchased heroin that was too potent for her. At that time, she had also been clean for a few months (four or five) and her tolerance was naturally down. Even though her dealers' other customers also died that week, Joplin's death was still ruled accidental.
Many speculate that Joplin relapsed because she was sad her lover Seth Morgan and her friend Peggy Caserta never met with her. They were supposed to keep her company that night, but neither showed up at her hotel room and never explained why.
However, Joplin did talk to Morgan the day before she passed. Witnesses there said no one knew what was said in that phone conversation, but it made Joplin very angry.
At the scene, only alcohol was found no drug paraphernalia. It's said that a friend removed the paraphernalia, but later put the paraphernalia back when the friend realized an autopsy would find the drugs in her system.
Joplin was cremated. Her ashes were scattered from a plane into the Pacific Ocean.
Janis Joplin's Legacy
Janis Joplin is known as the first queen of rock n' roll. Her hoarse and bluesy voice is singular. She was charismatic on stage and even when Janis had a bad show, she still did an incredible job.
Joplin played iconic shows in her career, such as Woodstock. Even though she was rough and tough, she also had a vulnerable side that came out when she abused substances.
Joplin opened up the door to many opportunities for women in rock music. Notable female musicians such as Melissa Etheridge, Stevie Nicks, Florence Welch, Joan Jett, Pink, Alanis Morisette, and Faith Hill all state they are Janis Joplin fans.
Many musicians have also written songs dedicated to Joplin, such as "Pearl" by The Mamas & the Papas.
Joplin also influenced the hippie counterculture during that time. Her laid-back yet flamboyant style became iconic and many women during that time copied her look. Joplin often wore unique and even vintage garments while on stage.
She also had a couple of tattoos this was notable since the culture at the time didn't accept any form of body art such as tattoos.
In 1988, what would have been Joplin's 45th birthday, the Janis Joplin Memorial was introduced in her hometown of Port Arthur, Texas. Joplin was inducted into the Rock n' Roll Hall of Fame in 1995. In 2005, she received a Grammy Lifetime Achievement Award. Joplin has her own star on the Hollywood Walk of Fame.
There have been multiple biographies written about the singer, most notably Love, Janis by her sister Laura and Buried Alive: The Biography of Janis Joplin by Myra Friedman. In 2001, a musical titled Love, Janis opened and the show reached acclaim. Amy J. Berg directed the biographical documentary, Janis: Little Girl Blue, which premiered in 2015.
Janis Joplin's Famous Quotes
"I'm one of those regular weird people."
"Don't compromise yourself. You're all you've got."
"Being an intellectual creates a lot of questions and no answers. "
"That's what I hope I mean to those kids out there… that they can be themselves and win. You just have to start thinking that way, being that righteous with yourself, and you've won already."
Janis Joplin's Discography
With Big Brother
Big Brother and the Holding Company
Cheap Thrills
Solo
I Got Dem Ol' Kozmic Blues Again Mama!
Pearl
FAQs
Question: Why was Janis Joplin's Nickname "Pearl"?
Answer: From what I'm reading, she was tired of being called Janis. She asked all of her friends to call her Pearl. The main theory is that she wanted to detach herself from her past. But why she chose Pearl is the mystery.
Question: What Happened to Janis Joplin's Band Members?
Answer: Big Brother and the Holding Company actually reformed in 1987. They still perform, though have had a variety of singers and a couple of the members have died or left the band.
Question: Did Janis Joplin Drive a Car?
Answer: Yes, she drove a 1964 Porsche 356. She bought it used in 1968 and her roadie painted it for her. The Porsche is colorful and features psychedelic artwork.
Bottom Line
Janis Joplin is one of the most iconic singers in history. She's known as the queen of rock n' roll, she's still renowned for her big voice, and she started the career of Big Brother and the Holding Company.
After she left that band, she had a successful solo career where she reached fame. Janis Joplin was born in 1943 and died in 1970, making her a member of the "27 club".
Research Citations