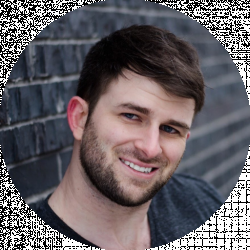 Latest posts by Adam Braunstein
(see all)
The 1980s hard rock scene is one of the most fascinating parts of music history. The excess, over-the-top hair and destructive lifestyles were not only put on display by the bands, but they were promoted heavily as well. One of the bands that attempted to break this mold was Guns N' Roses, a hard rock outfit from L.A. led by a now-legendary guitarist in Slash and maybe the most polarizing frontman in rock and roll history, Axl Rose. Let's begin our Axl Rose bio by looking at his childhood and early days.
Early Days
Although he would one day front the band with the best-selling number one album of all time, Axl Rose wasn't always in the glitz, glamour, and decadence that came to define his life in Guns N Roses.
He actually wasn't Axl at all and was born William Bruce Rose Jr. He grew up in Lafayette, Indiana, which was a small town that was a far cry from what he would soon experience in the chaos of the 1980s L.A. rock scene.
Unlike most musicians in their early years, Axl was actively discouraged from listening to any kind of music. His stepfather, Stephen Bailey, was strictly religious and banned any kind of music because it was the devil's influence in his mind.
Axl was forced to listen to music on his own for an escape, which was needed due to his accusations of his stepfather abusing him and molesting his sister.
He was allowed to sing at church, though, which he did with his brother and sister from the age of 5. Axl has one of the most distinctive voices in hard rock history, notably being able to go from extremely low tones to screechingly high ones in the blink of an eye. He started forming this voice during this time, actively trying to make different sounds to mess with his chorus teacher's head.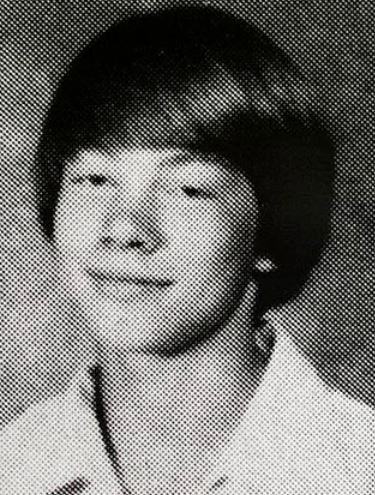 As he got through high school, he eventually joined a band with a group of friends. Jeff Isbell was one of the band members, who eventually changed his name to Izzy Stradlin and went on to be the rhythm guitarist for Guns N' Roses.
After Rose turned 17, Axl first learned of his real father, William Rose, and decided to take his name back, but instead of being called William, he simply went by W. Rose. This led Axl down a destructive path that landed him in delinquent centers and led to many arrests as well.
After his numerous jail sentences, it was time to get out of town, and that's when Axl headed to L.A. The second he got there, he became obsessive with his current band and created the name Axl Rose. This was the birth of the star we know today.
The Origins of Guns N' Roses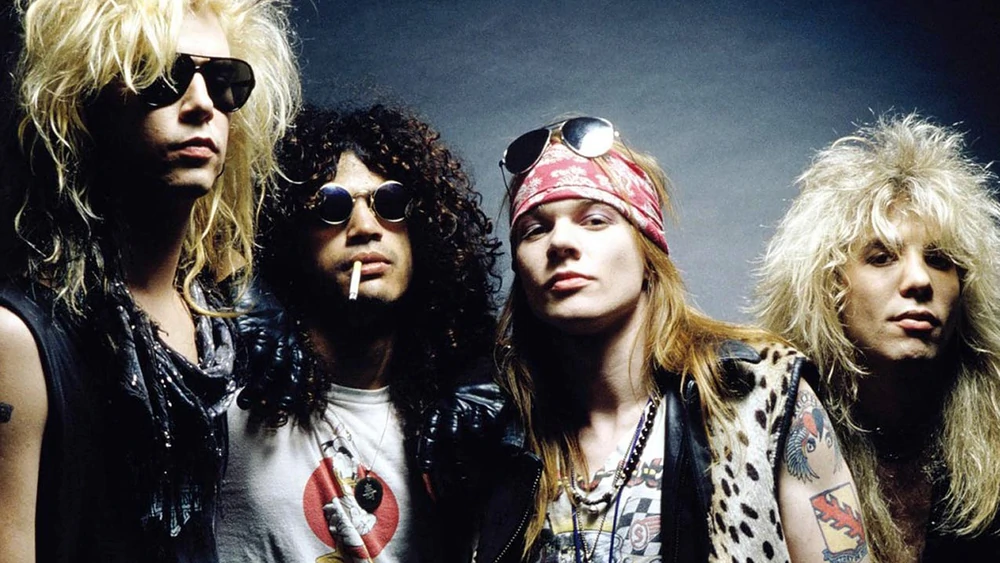 Guns N' Roses is one of the best band names you could possibly think of, but it wasn't just a random collection of words. The name actually comes from two different bands that Axl Rose fronted while out in L.A.
The first one was called Hollywood Rose, which also involved Izzy Stradlin. Some of the songs on their first demo would go on to be featured on Appetite for Destruction, which was the highest-selling debut album of all time when it was released in 1987.
Axl would find his future bandmates in Hollywood Rose as well, as Slash and Steven Adler would join up with the band before breaking up. After the breakup, Axl kept pushing forward and joined the L.A. Guns.
During this time, he held a variety of different jobs, including famously smoking cigarettes for a scientific study. Axl would become a heavy smoker during his time with Guns N' Roses and partially credits his extremely unique voice to his smoking.
Guns N' Roses finally took form in 1985, with a shifting lineup that officially landed with Axl Rose, Izzy Stradlin, Duff Mckagan, Slash, and Steven Adler making up the band that would about to hit big.
Sweet Child o' Mine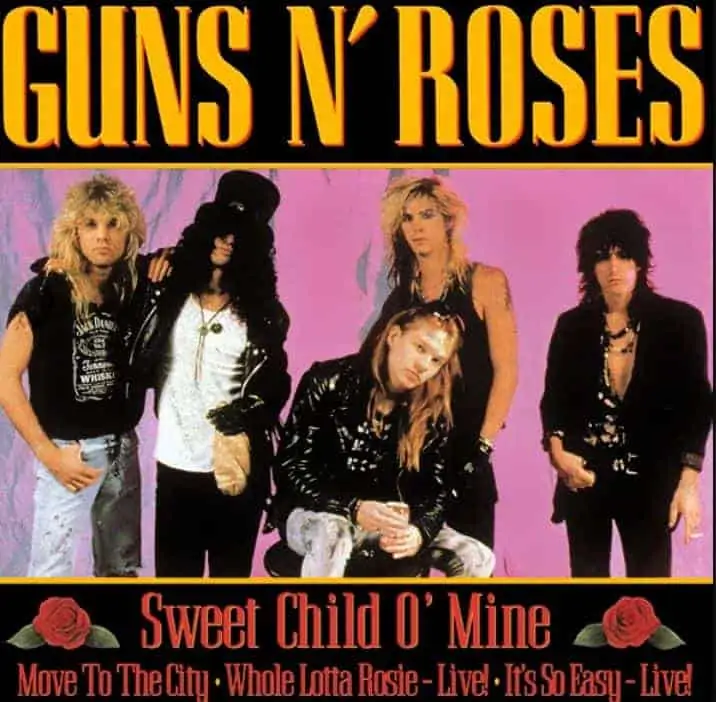 Appetite for Destruction is now one of the most iconic rock albums in music history. Still, it didn't always start out that way. The band did decently for a debut at the time, managing to sell 500,000 copies in its first year of release, but it wasn't the mega-hit just yet that it would become.
Back in the days of 1987, you couldn't just release an album and expect the money to flow in. You needed marketing, touring, and music videos to go along with your music. Touring became something the band was notorious for.
Their booze-filled shows produced electrifying results as you never knew whether the band would put on the greatest show you've ever seen or if Axl would try and fight someone in the first row. That dangerous energy of the band is what gravitated so many people towards their music.
The band hit megastardom after the single Sweet Child o'Mine. The music video that went along with it hit. All of a sudden, Appetite for Destruction sold more than 30 million copies, breaking records and making it the best-selling debut album of all time.
G N'R Lies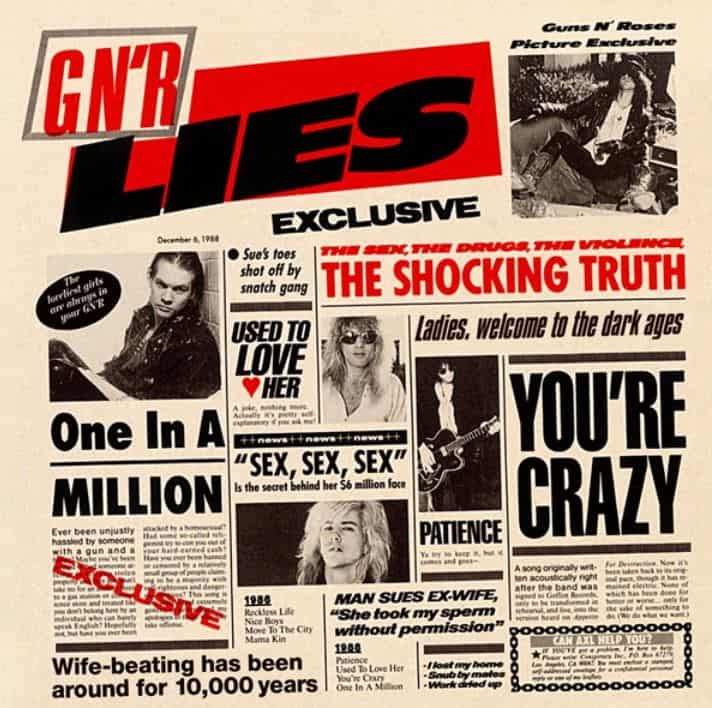 Although the band was constantly mired in controversy, whether it be raucous concerts or Axl walking out on shows, the most significant controversy they would face would come with one song off their album G N'R lies, which produced some of the band's biggest hits, including the iconic ballad Patience.
Still, it also created an ugly image of the band because of the song One in a Million. The song featured homophobic and racist slurs, including some xenophobic lyrics as well.
The controversy got even worse as Slash, who is half black, notably begged Axl not to put those lyrics in the song, and Axl declined and wrote them anyway. This eventually led to the end of Guns N' Roses.
Because of Axl's harsh comments towards the gay community, Guns N' Roses were removed from an AIDS benefit show in New York.
Axl claims that the song comes from his feelings as a newcomer in L.A. when he first arrived as a teenager and didn't actually feel that way towards different races or sexual orientations.
He also said at this time for the first time, that his negative feelings toward gay men stemmed from being molested as a child and having to fight off a rapist as a teen as well.
Despite all of this, Guns N' Roses remained one of the top rock bands in the world, and Axl Rose even landed the cover of Rolling Stone magazine, which was a titanic achievement at the time.
He would appear on the cover alone and without his band, leading to feelings of resentment towards Axl as he would slowly try to wrestle away more and more of Guns N' Roses from his bandmates with each passing year.
Use Your Illusion Production Begins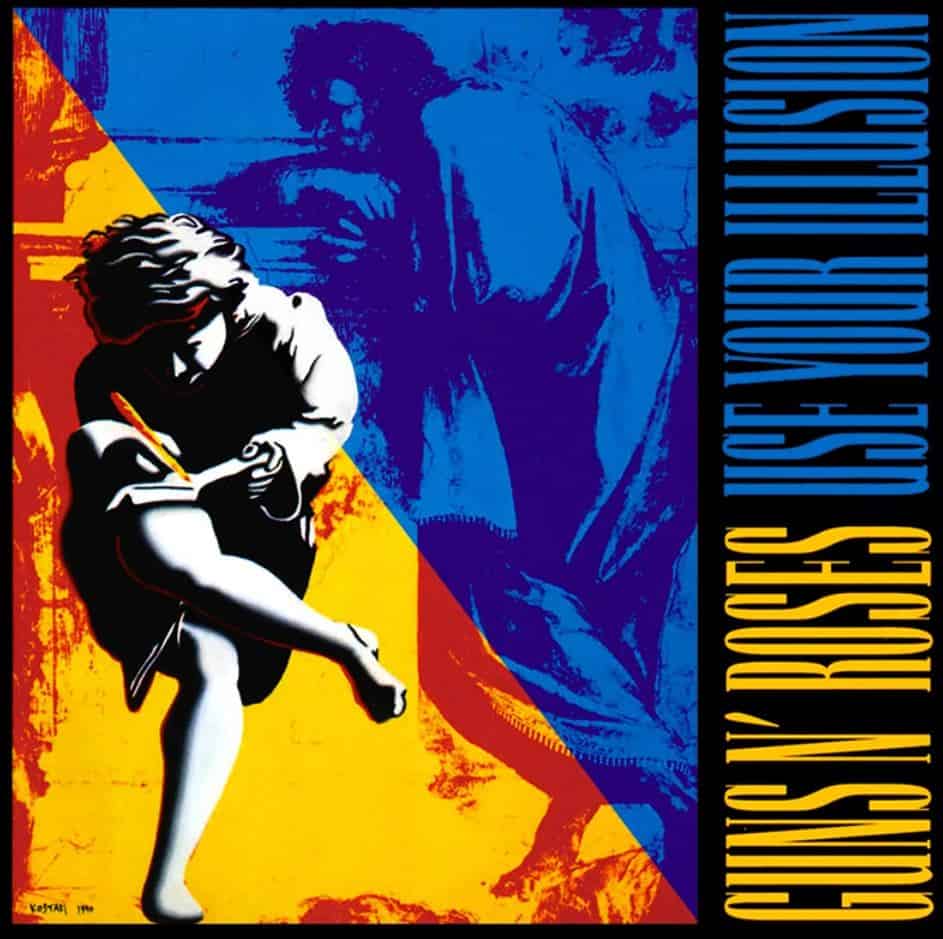 G N' R Lies was never meant to be a full-fledged album to follow Appetite for Destruction. Instead, it was looked at as a stopgap and somewhat experimental album for the band as it lacked the hard-rocking mentality that had been established with their legendary first effort. The true sequel would come with Use Your Illusion I and II.
Axl would slowly become more and more controlling over this period of time, starting with the firing of their manager Alan Niven, who the band supported. However, Axl ended up refusing to finish the next album if he was still there, and this would begin a pattern of Axl forcing others to accept that it was either his way or the highway.
The new album would feature a new drummer as well, as Steven Adler became impossible to work with due to his battles with addictions. Matt Sorum was brought on to replace him. Keyboardist Dizzy Reed joined the band, too, which was a suggestion by Axl. However, the band initially resisted adding a decidedly non hard rock element in a keyboardist into the group.
The tour that supported the Use Your Illusion albums would end up being a major negative for the perception of Guns N' Roses as it was here that Axl truly flew off the reservation. He would become known for being late for shows, fighting people in the crowd, and in a famous incident, flung himself into a crowd to take a video camera from someone that was filming him.
Axl had a strict no filming policy from anyone in the crowd. After being restrained, he yelled to the crowd, "Well, thanks to the lame-ass security, I'm going home!." The band then left the stage, and the entire concert began to riot, which caused a ton of injuries. It damaged the stadium to the tune of $200,000, which the band became responsible for.
Use Your Illusion I and II Release and the Band's Demise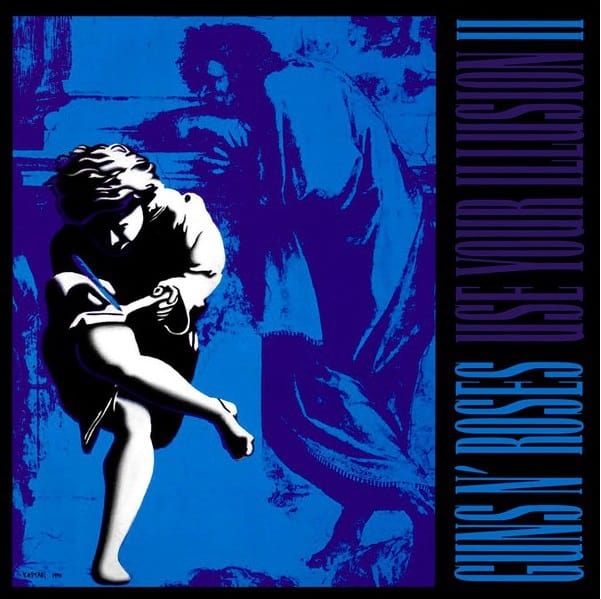 The band finally released their long-awaited follow-up to Appetite for Destruction in 1991 in a massive 2 CD album set that included a ton of material. The albums debuted at 1 and 2 on the Billboard charts, which was unheard of at the time and has not been matched by any other group or artist in music history.
Axl's ambitions on the album noticeably began to strain his relationship with the band, with several members speaking out against his musical ideas for it, including Matt Sorum. He years, later on, VH1 would say that Axl was obsessed with creating concerto masterpieces that barely even resembled hard rock. Sorum assumed he'd be making music close to Appetite for Destruction. What he got instead was much different from what he expected.
A longtime friend of Axl, Izzy Stradlin, would be the first member to leave voluntarily, citing Axl's nonstop antics as part of why he decided to leave the biggest rock band in the world. Gilby Clarke replaced the longtime Rhythm guitarist in the band.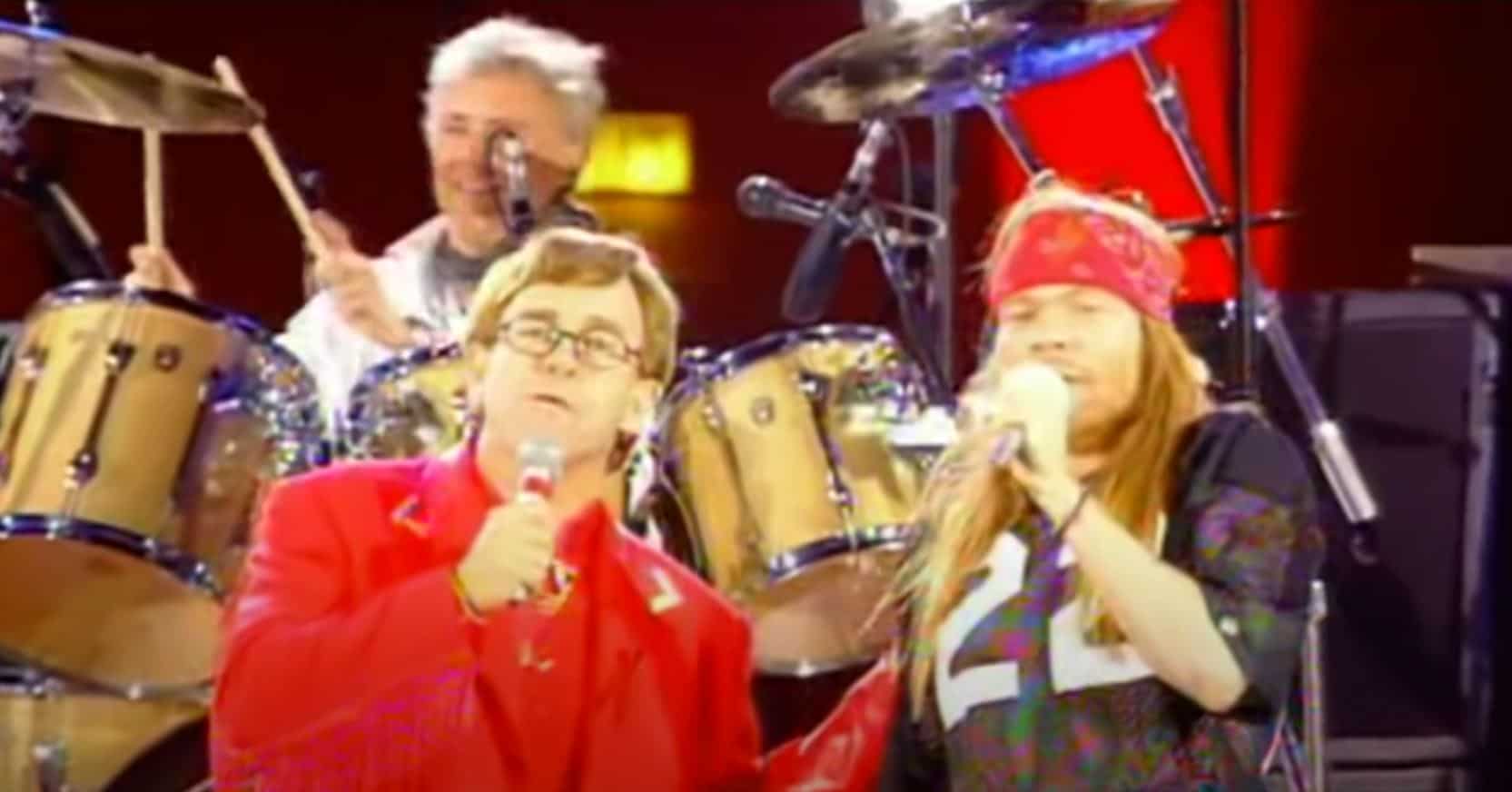 Despite being well known for his homophobic remarks in the song One in a Million, Axl nonetheless was a respected musician worldwide and decided to do his best to make amends with the gay community. This effort included attending The Freddie Mercury Tribute Concert in Wembley Stadium.
He performed here with Elton John as the pair sang Bohemian Rhapsody while also performing We Will Rock You as well. It is known as one of the last great performances by Axl and helped him look better in the eyes of the public as well.
Guns N' Roses, Metallica, and The End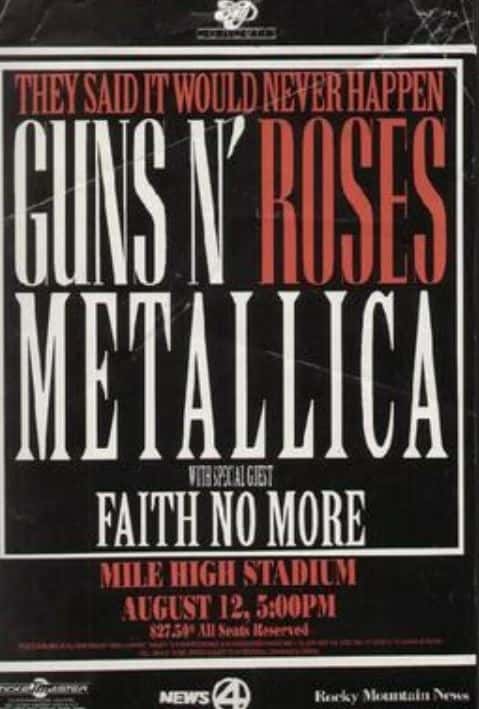 The success of Use Your Illusion I and II made Guns N' Roses on top of the rock world once again. Despite the lengthy ballads forced on the band by Axl, such as Estranged and the iconic November Rain, they were still a wildly successful band that was a must-see live show. That draw made a match with fellow hard rock juggernauts Metallica a match made in heaven, or as it turned out, hell.
During one performance in Montreal, a pyrotechnic event went awry and seriously burned Metallica lead singer and rhythm guitarist James Hetfield, leading to Metallica leaving the venue and Hetfield headed to the hospital. It was fine, though, because Guns N' Roses would be there to save the day. Except, as it had been commonplace at this point, Axl was late to the show.
He would arrive eventually but then would complain to the crowd that his voice was not up to par for the show and left the stage, with the rest of Guns N' Roses soon to follow. This would result in yet another riot that caused tons of injuries and doubled the damage output of their last riot, inciting incidents to the tune of $400,000 in damages.
The band's final show would have took place in River Plate Stadium in Buenos Aires. This would be the final time that Rose performed with Guns N' Roses in this lineup.
Guns N' Roses Breaks Up and the Legal Battles
The tipping point came for Slash, who was the other iconic member of the band when Axl fired Gilby Clarke without anyone knowing. The band was actually recording new songs for what would've been a new album, but it was scrapped after Rose decided that it wasn't good enough.
Axl Rose officially left Guns N' Roses in 1995 and tried to take the name of the band with him. He did so successfully, gaining full rights to the band name after purchasing it in 1997.
Slash revealed later that this signing over of band name rights only happened after Axl threatened to not play a show unless they signed the rights of the band name over to him. Axl has disputed this is what happened.
Axl Leaves the Public Eye
Following the public but not the band's official breakup in 1996, Axl disappeared from the media. He was rarely seen at big events or even captured on camera by paparazzi and became referred to as a recluse. He holed up in his mansion in Malibu for the rest of the 90s.
However, he claims he spent the majority of his time writing and rehearsing with a revolving door of bandmates. The material written during this time would eventually appear years later on the long-awaited album, Chinese Democracy.
2002 MTV VMAS
In one of the more shocking returns from music hibernation, Axl appeared with a brand new lineup of Guns N' Roses at the 2002 MTV Video Music Awards and played several songs, including Welcome to the Jungle and a brand new song that would remain untitled until finally appearing on Chinese Democracy 6 years later.
Axl had a new look that involved braided hair and wearing football jerseys for whatever state the concert he was playing would be in. Still, he did not leave his old ways behind him as he incited yet another riot when he refused to show up for a concert in Vancouver. This time, the damages were $100,000 in total.
Reuniting with Slash and Duff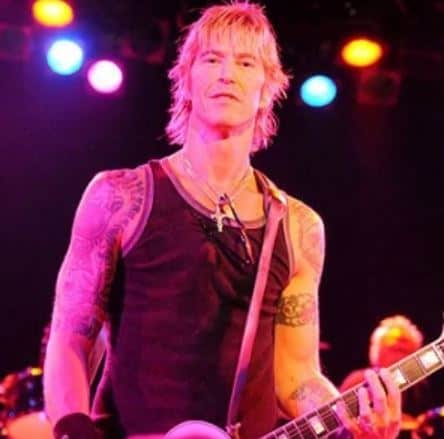 Axl would see his old bandmates again for a period of time when they reunited to sue Geffen Records. The latter wanted to release a Guns N' Roses Greatest Hits album. Their lawsuit would fail, and the album was released anyway to both critical and fan acclaim.
The album was successful, but many critics noted how it appeared that the band had little to no input on what was put on the album and how no exciting side notes about the band were added as usual for compilation albums.
Videogame Appearances and The Hype Train for Chinese Democracy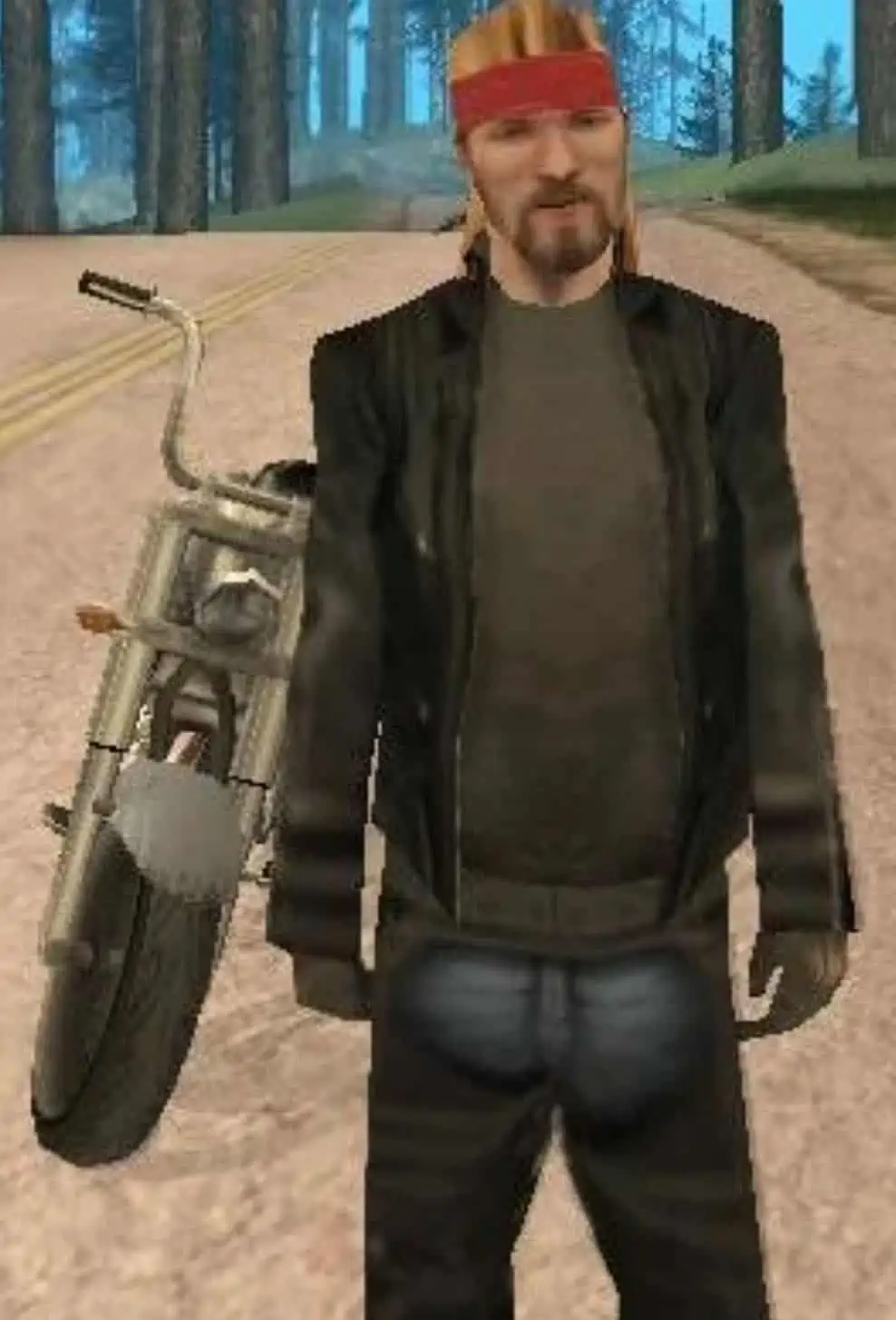 Axl Rose would make his first and only appearance in a videogame in 2004 as Tommy "The Nightmare" Smith in Grand Theft Auto: San Andreas. He played a D.J. for the radio station K-DST that played classic rock and would quip in between songs about various aspects of the lifestyle.
He sounds a bit disinterested in this vocal performance. Still, it ultimately worked as he was playing a burnt-out 80s rocker, which was almost a self-parody at that point.
Following his videogame work, it was full speed ahead towards Chinese Democracy's release. The new lineup of Guns N' Roses began touring again in 2006 and 2007, leading up to its release.
This tour included tons of new material and the hits from the band's past. Recordings of the concerts began making their way around Youtube, creating an unstoppable hype train for Chinese Democracy's release.
Interestingly, Axl didn't help with the album's promotion and had become a recluse once again following the album's eventual release in November of 2008.
During this time, he refused to speak to the record label and has said on record that Interscope Records did not give him the support the band needed.
Chinese Democracy Reception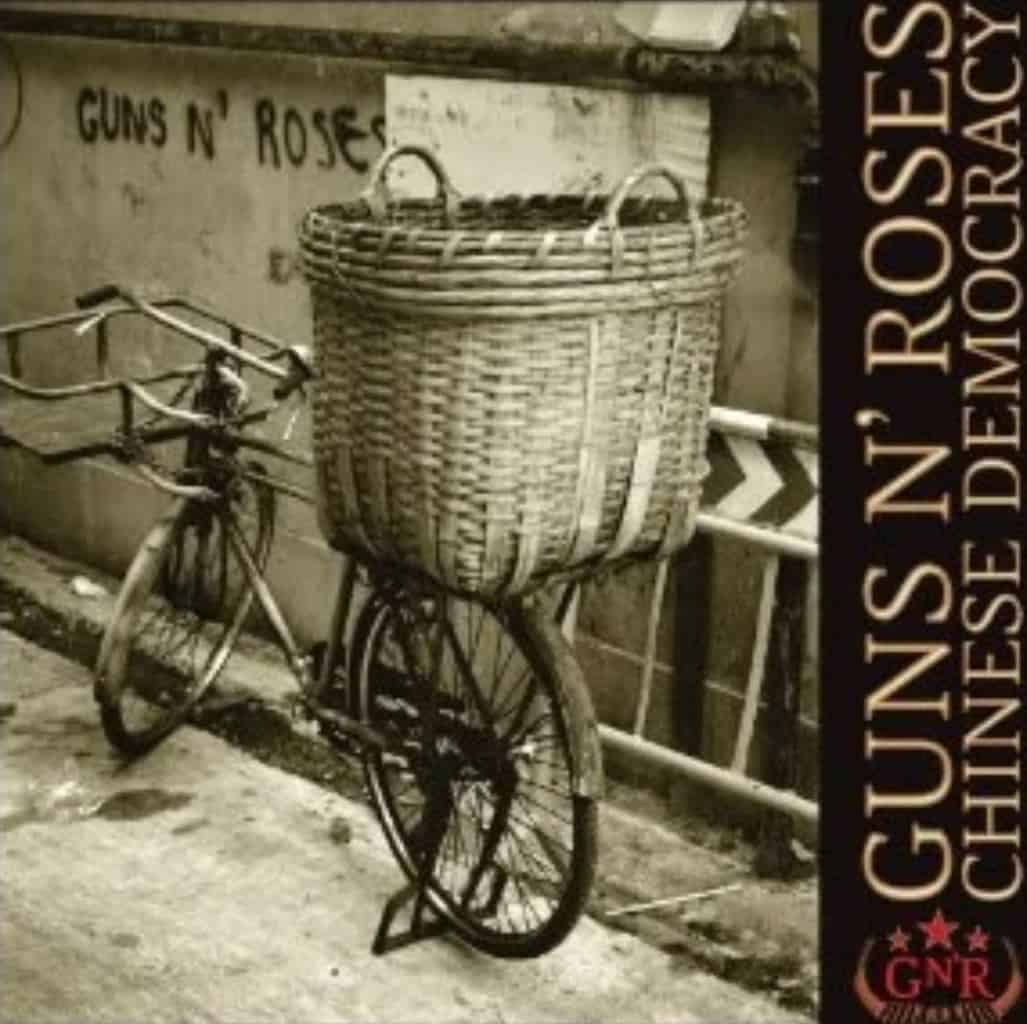 The album was the first the band had made in 15 years, and the release was polarizing. The lineup that recorded the album was made up of tons of musicians, and the tone of the music was inconsistent, as was assumed, considering the album was in limbo for nearly 8 years. It is known as the most expensive rock album ever produced, totaling over $13,000,000 in production costs.
Despite this, it was released at number 3 on the Billboard 200 and became certified platinum. Axl's experimental tendencies shined brightly on the album. Still, the reception was lower than expected, although it did do well overseas, selling 1 million copies there.
Guns N' Roses again began touring in 2009 for a two and half year tour.
The Rock and Roll Hall of Fame and Reunion
In 2012, Axl and his original bandmates were all inducted into the Hall of Fame. In typical fashion, Axl did not attend the ceremony that his bandmates did and instead penned a letter saying the Rock and Roll Hall of Fame ceremony was not somewhere he was wanted.
Axl would join back with his current band to finish releasing the rest of the Chinese Democracy trilogy that he had planned. Still, despite reports that it was complete and ready to go, nothing ever came of it. Chinese Democracy would be the last album the new lineup of Guns N' Roses would record.
In 2016, the unthinkable happened. After 23 years of dispute and hatred toward one another, Axl Rose and Slash, aka Saul Hudson, appeared together, not just on stage. But on a full tour titled the Not in This Lifetime Tour, which referred to a famous quote between the two that mentioned them never being in a band together in this lifetime.
The tour also added Duff Mckagan back into the fold. It combined new members of the Chinese Democracy lineup with the old lineup. The band headlined Coachella during this time and became the third highest-grossing concert of all time, fueled by the legions of fans they'd accumulated in their initial run and the attraction of new fans gained during the Chinese Democracy era.
AC/DC Frontman
In a shocking turn of events, longtime AC/DC frontman Brian Johnson was unable to continue with the band after suffering devastating hearing issues. Axl Rose was chosen to finish the Rock or Bust World Tour they were on.
Axl jumped into the role seamlessly and performed the songs with explosiveness the band hadn't had in years. The reception of him during the tour was so great that it was implied the band would replace Johnson with Rose as the lead singer, but Johnson recovered and Rose only filled in for that one tour.
Cartoon Appearances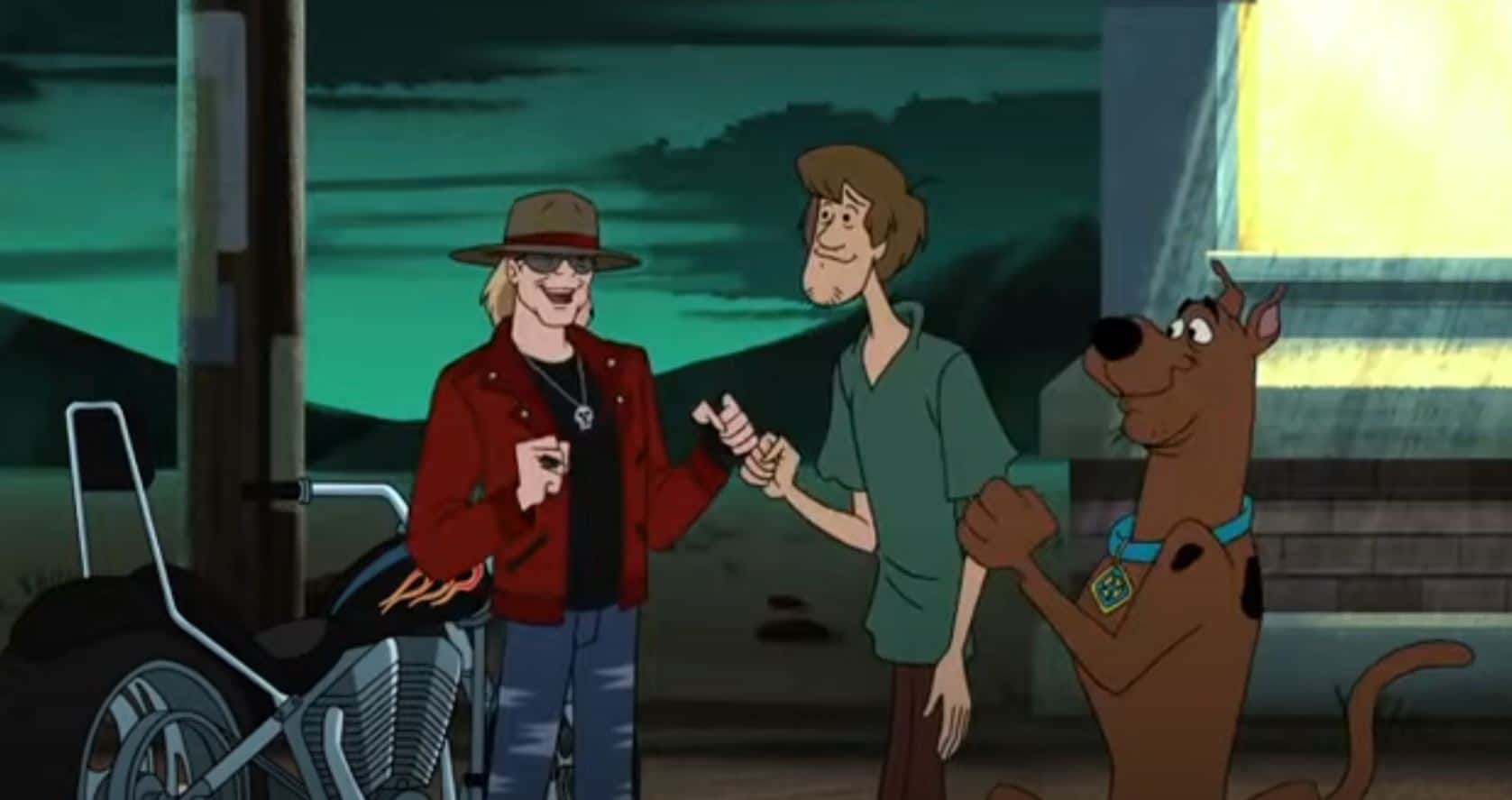 Axl lent his likeness again to another type of media in the form of cartoons. He appeared in New Looney Tunes as himself and performed an original song during the episode called Rock the Rock.
He took to the cartoon world once again in Scooby-Doo and Guess Who. During his episode, the Scooby-Doo gang teams up with Axl Rose to save their friends from a Mud Men at a diner.
New Tour and New Songs, The Return of Guns N' Roses
The Not In This Lifetime Tour appeared to be a fluke, but that was far from the case as they followed up that tour with the Guns N' Roses 2020 Tour. Axl and Slash have apparently never been on better terms.
The two hashed out their differences and not only have gone on tour for the past 5 years, but as of 2021, the band has released its first new songs with most of the original band members in over 25 years.
The singles Absurd and Hard Skool were released in September of 2021 to various critical reception and have fueled rumors that the band is hard at work with another album.
Unsuccessful Albums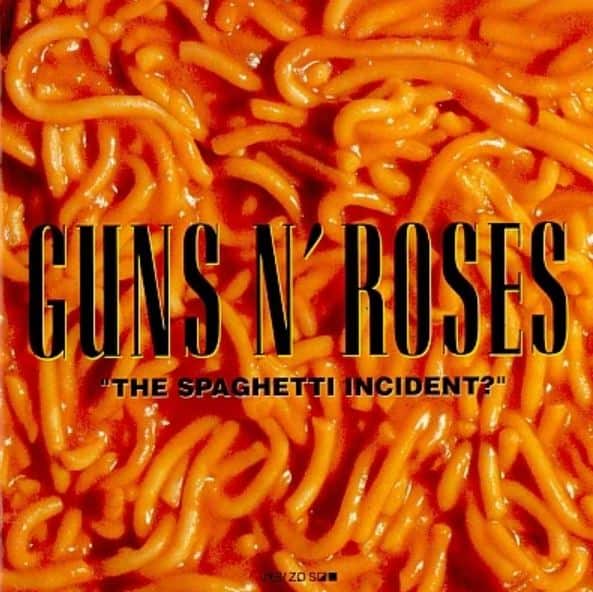 The band's final release before breaking up was 1994's The Spaghetti Incident. It featured no original material but rather a collection of punk rock covers the band did. There was also a hidden track on the album, which was a cover of "Look at your game girl, " a song written by Charles Manson initially. The song's inclusion on the record was bizarre and drudged up more controversy for the band.
The royalties from the song were initially assumed to go to the Manson estate. However, it was then revealed they would go to the Doris Tate Crime Victims Bureau instead.
The album was not backed by a tour, but it did do well critically. It is known as the worst-selling album in the band's history, only selling one million copies until 2018.
Musical Style
Axl Rose has one of the most unique voices in rock history. It combines a whaling yell with some very low tones that often make it sound like two entirely different people are singing. His voice has been professionally trained and maintained through the years, and even today, he still sounds incredible on stage.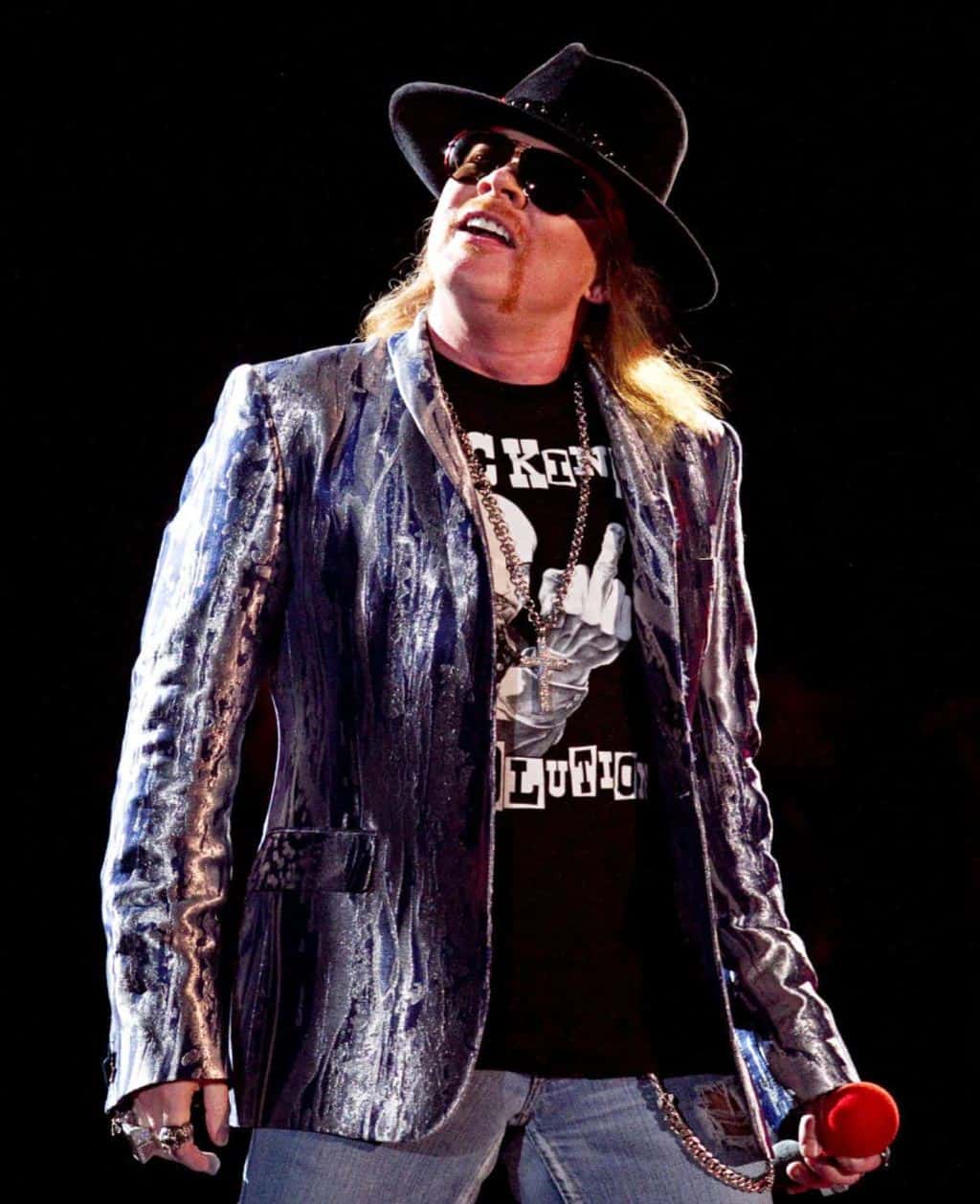 Guns N' Roses music as a whole is defined by catchy guitar riffs and melodic choruses that emphasize Axl's vocal ability and Slash's fierce guitar playing. Energetic drums and thumping bass lines support the two of them.
The rhythm guitar of Izzy Stradlin provides some of the best riffs in rock history, such as Nightrain or Paradise City.
In his later years, Axl experimented with various musical loops and interesting filters on his voice to create a more industrial style. That was prominent on Chinese Democracy, but not as much on new songs Absurd and Hard Skool.
Legacy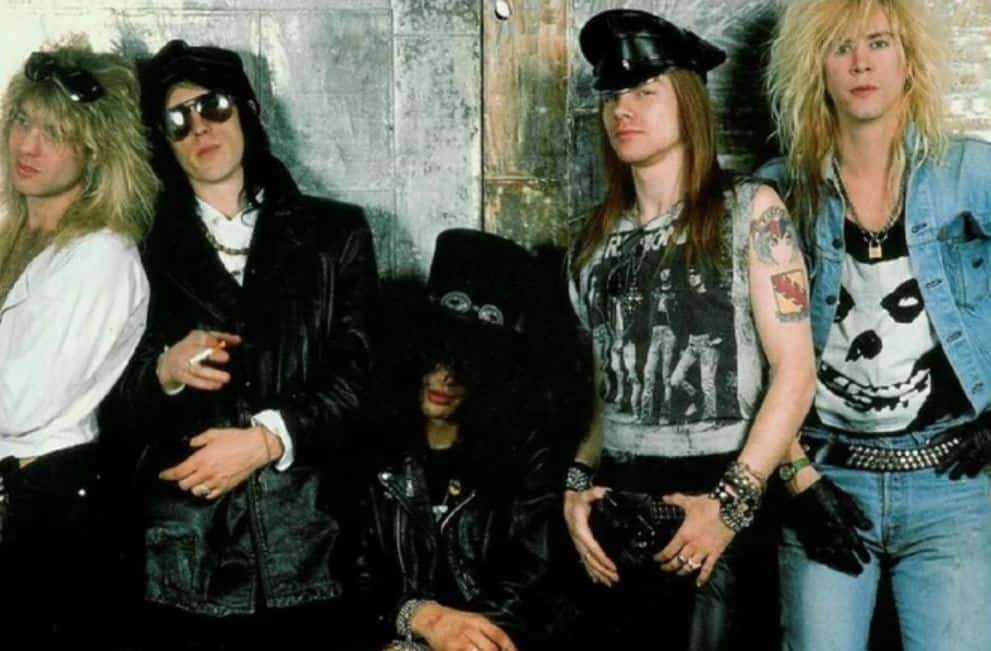 Axl Rose and Guns N'Roses as a whole are an example of what could've been. Although just about everyone under the sun knows about Guns N' Roses, their legacy is marred by constant controversy and, ultimately, an incredibly short run compared to their undeniable talent. The band only released 3 major albums and yet are known as one of the greatest rock bands in music history.
Today, their influence can still be heard in modern bands, especially so in the new band Dirty Honey, whose singer mirrors Axl Rose on some occasions. However, their style is more 70s routed than 80s.
Axl Rose continues to be a fascinating figure in pop culture, especially in music culture, where the phrase "don't be an Axl." has been muttered in some variation to aspiring frontmen of the world.
Today, you still regularly hear Paradise City and Welcome to the Jungle on T.V., Movies, Sports games, and radio. Guns N' Roses was the last massive band to come out of the 1980s hard rock scene, and many refer to them as by far the best thing to come out of L.A. from that time in music history.
FAQ
Question: What is Axl Roses's real name?
Answer: Axl's real name is William Rose Jr, but he changed it after discovering who his father was to W. Axl Rose
Question: Is Guns N' Roses still together?
Answer: Guns N' Roses never officially ended, but the original members returned in 2016 and have been going strong ever since.
Question: Who are Axl Rose's influences?
Answer: Axl has said he was heavily influenced by Freddie Mercury as well as Roger Daltry and many other rockers of the 70s and 80s.
Bottom Line
Axl Rose is one of the more fascinating figures in music history. Though his road has been full of controversy and overwhelming success, it appears he's come full circle and is fully enjoying his career again in Guns N' Roses.