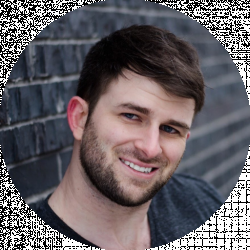 Latest posts by Adam Braunstein
(see all)
Nirvana is one of the most influential bands in the history of music. To say they were the Beatles of the 90s is both a crazy statement and one that is highly accurate considering the impact they had on the music world. Many know Nirvana because of the infamous death of Kurt Cobain, which both marked the end of an era in music, and also shot Nirvana into the immortal realm of bands at the same time.
I've been a fan of Nirvana since I was a kid, and their musical impact has been a fascinating thing for me to witness throughout the years. The impact of this band is still felt by artists today, such as Post Malone, who put on an amazing remote performance during the quarantine era of Covid 19 where he covered Nirvana songs for a full 2 hours, likely introducing their music to a whole new generation of fans.
We're going to explore everything about this band and why their music was so impactful at the time as well as where the remaining members are today. Come as you are, and get ready for some grunge.
Nirvana Band Members
Kurt Cobain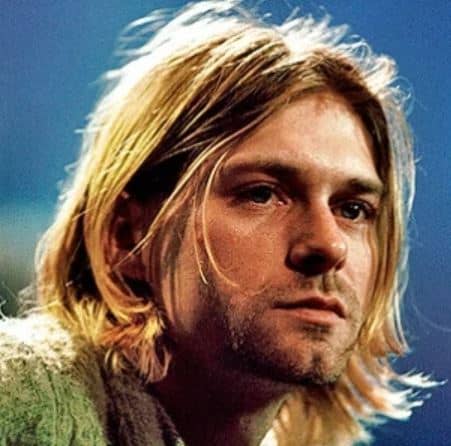 Kurt Cobain grew up in Aberdeen, Washington. As a young boy, he was exposed to music growing up due to his family's extensive musical background. His aunt and uncle both played in bands, and his great uncle also had a career in music as well.
Despite being a happy child who was into things like music, drawing, and cartoons, Cobain's parents would divorce, which caused a major shift in his personality. It made him defiant and withdrawn and would go on to start shaping the punk identity he would develop.
Cobain's big turning point came when he met Buzz Osbourne, the singer, and guitarist of The Melvins, in high school. He introduced him to punk rock and got him into all the bands that would go on to inspire the beginnings of Nirvana.
The real beginnings would start when he met Krist Novoselic in high school. It took months of asking to convince the skilled bassist, but eventually, Krist agreed.
Krist Novoselic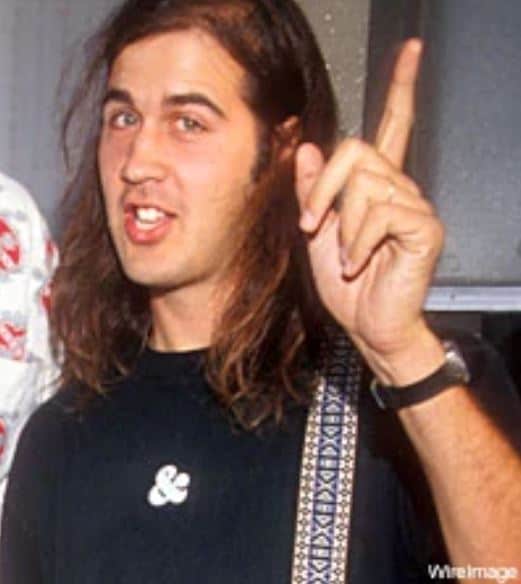 Krist Novoselic grew up in Compton, California. A native of Croatia, Krist was exposed to music of many different influences growing up, including Yugoslavian bands as well as well-known ones like Black Sabbath, The Who, and Led Zeppelin.
Krist became highly attracted to punk rock at 14 years old, and his bass playing began after becoming inspired by players such as Geezer Butler and Gene Simmons. Krist had a loud style with his playing that would go on to define many of Nirvana's hit songs like In Bloom.
His incredibly loud and fast-paced style caught the ear of Kurt Cobain and through mutual friends, formed the first iteration of Nirvana. They went to different high schools, but eventually, Kurt gave Krist a tape of his former band to show him what he had, which led to them joining up.
Kurt and Krist would cycle through many different drummers and would even record an album before finding the right one for the band in 1990.
Dave Grohl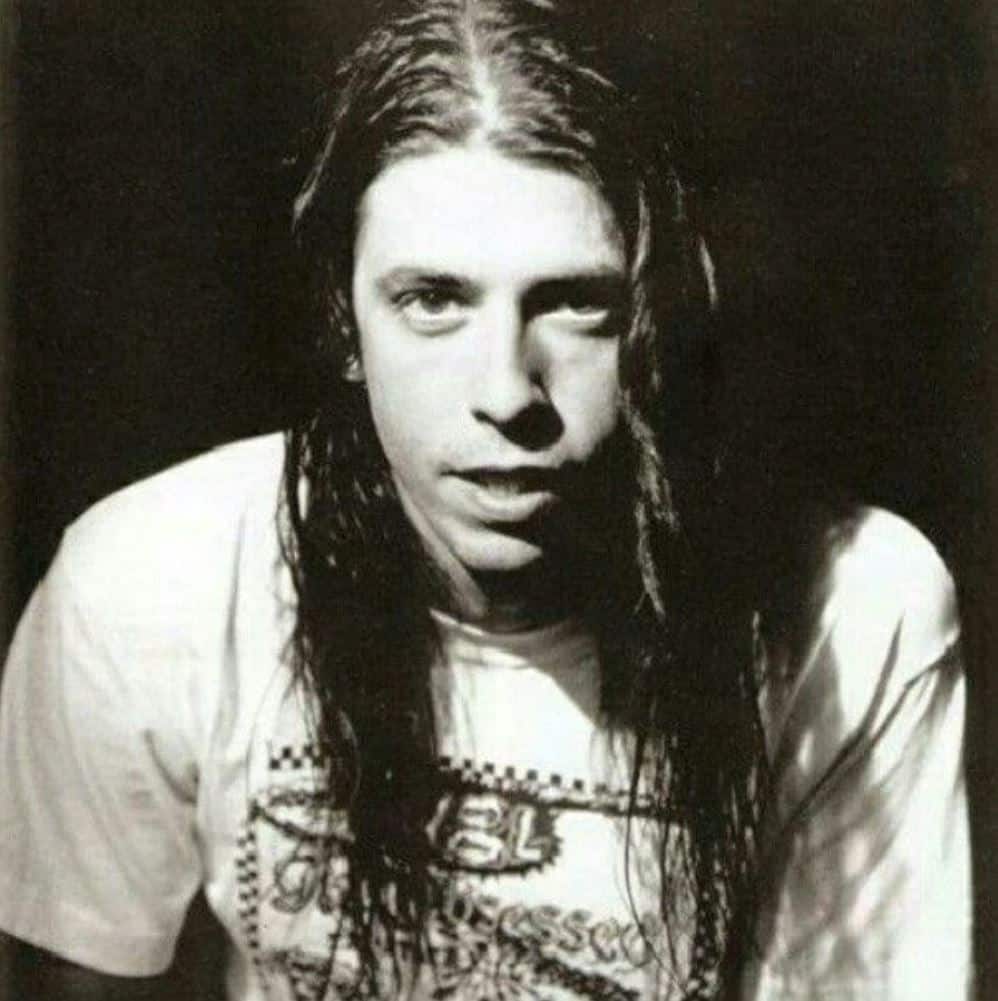 Dave Grohl grew up in Warren, Ohio. As a young child at the age of 12, he picked up the guitar for the first time, opting to teach himself rather than go the traditional route of lessons.
This led him to join multiple bands with friends early in his high school days. Although originally a guitarist, Grohl would eventually gain the urge to become a drummer after hearing Rush for the first time.
Grohl's biggest influences are Neil Peart and John Bonham to this day, and even has a tattoo commemorating Bonham. In 1989, Grohl joined the band Scream, and although they didn't end up making it big, they showcased Grohl's impressive drums skills.
After four years with the band, Buzz Osbourne would again play a role in forming Nirvana's permanent lineup when he introduced Kurt and Krist to Dave after a Scream show.
According to Krist Novoselic, he knew immediately that Grohl was the right drummer for the band.
Nirvana Early Days
Nirvana started in the late 80s in 1987, but to many, they are the quintessential band of the 90s. They were seen as a direct rebellion to the hair metal era that took place from the mid to late 80s, which had band members with long, hair-sprayed hair and elaborate makeup and costumes which often distracted from the music.
Much in the way that the punk rock scene was a direct rebellion against the classic rock of the 60s and early 70s, Nirvana spearheaded the grunge movement in rebellion against the hair bands of the 80s.
Nirvana was first formed in 1987, but in the beginning, that name wasn't even one that was considered. Initial names for the band were Pen Cap Chew, Ted Ed Fred, and Skid Row, which was already a band in the hair metal scene at the time.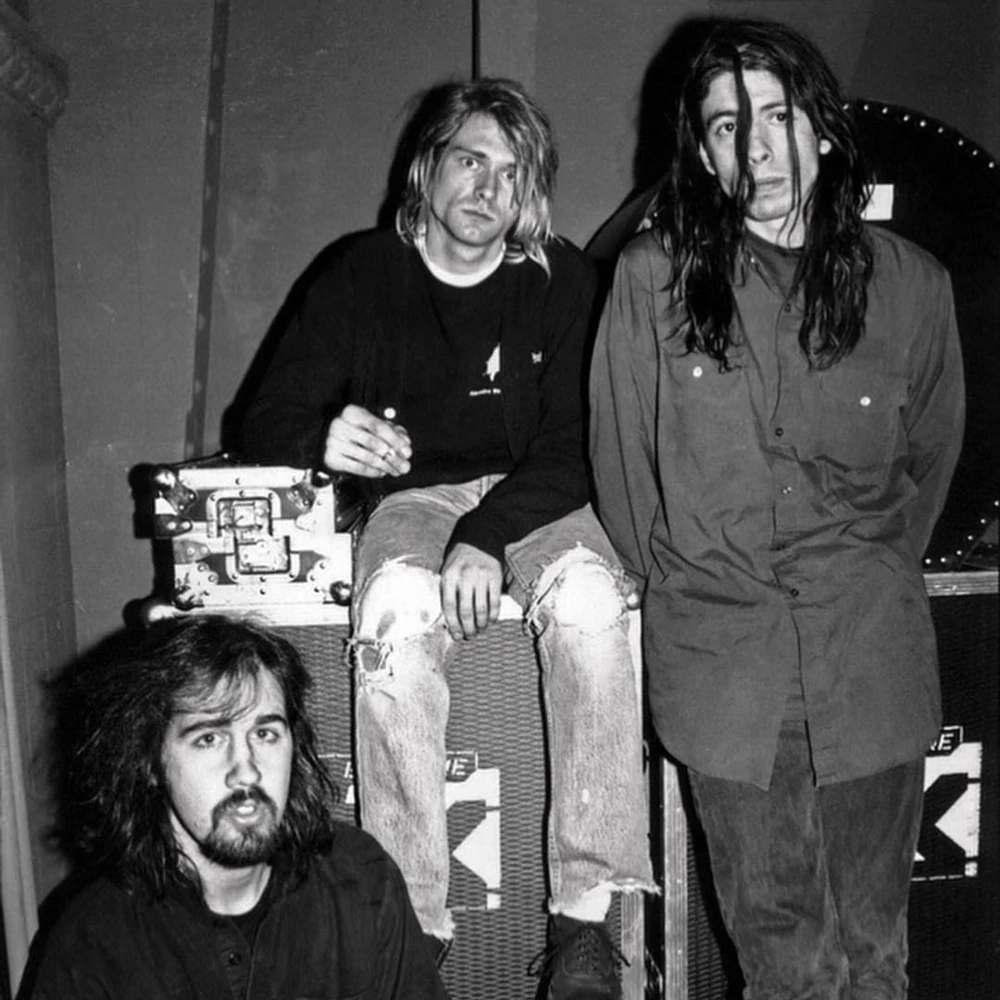 Nirvana ended up being the name because of Kurt's fascination with Buddism. The name means freedom from pain, which spoke to Kurt because of his punk sensibilities. He also wanted to name the band something beautiful as opposed to angry.
Their sound was very different than the upbeat rock of the late 80s, and instead of roaring guitars and fast-paced solos, their sound was instead muddy and that involved melodic verses, which would often erupt into roaring choruses.
Heavily influenced by punk rock, Kurt Cobain famously said his goal was to sound like the Pixies and never really considered his music to be much different than that of the bands he grew up loving.
The original lineup consisted of Kurt Cobain, Krist Novoselic, and Aaron Burckhard, but Aaron did not work out for the band due to a lack of communication, and the band soon moved on to another drummer in Dave Foster.
He didn't work out either, as he had a stint in jail, and instead, Aaron Burckhard appeared again and replaced him, but he was ultimately fired by the band, and they put out an ad in the paper seeking a permanent replacement.
That replacement came in the form of Chad Channing, but he only jammed with the band and played several shows for them while also recording the first Nirvana album.
Bleach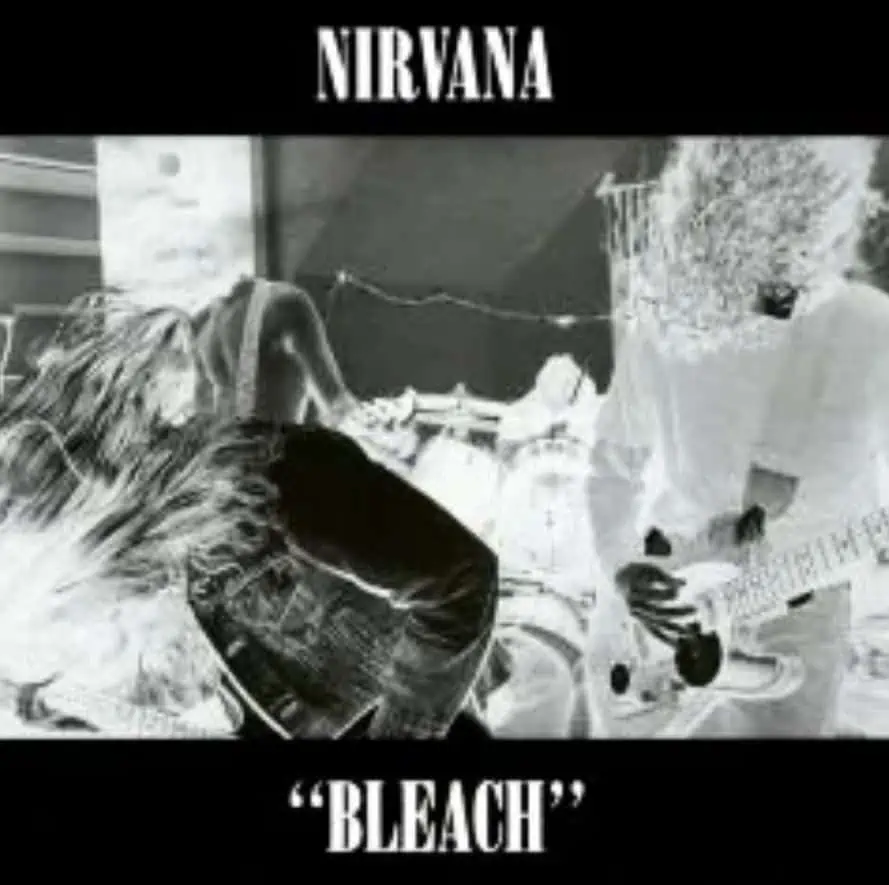 Nirvana enjoyed some early success with their first record, Bleach, but the sound was ferocious and incredibly aggressive, which while impressive in its own right, wasn't exactly primed to take over the mainstream.
Kurt Cobain has gone on record stating that there was pressure to play this new grunge style of music that was emerging from Seattle, and he had to curb his pop and artsy influences until later albums.
Bleach didn't set records sales-wise, but it got positive reviews from critics all over, calling it the best thing that the Sub Pop label managed to put out at that point.
The album became a huge draw for college kids, channeling the punk rock of the 70s while mixing in the rock of the Seattle scene at the time. Bleach ended up selling 40,000 copies which wasn't great at the time, but it would see a re-release in 1992 after the band's popularity exploded and saw far more success that time.
Bleach was a solid first step for the band, but they were not yet complete. Chad Channing has gone on record stating he was never actually told he was in the band despite recording the album and playing shows with them.
It wasn't until signing with a major record label with DGC Records that Nirvana became primed to take over the world.
Nevermind and Smells Like Teen Spirit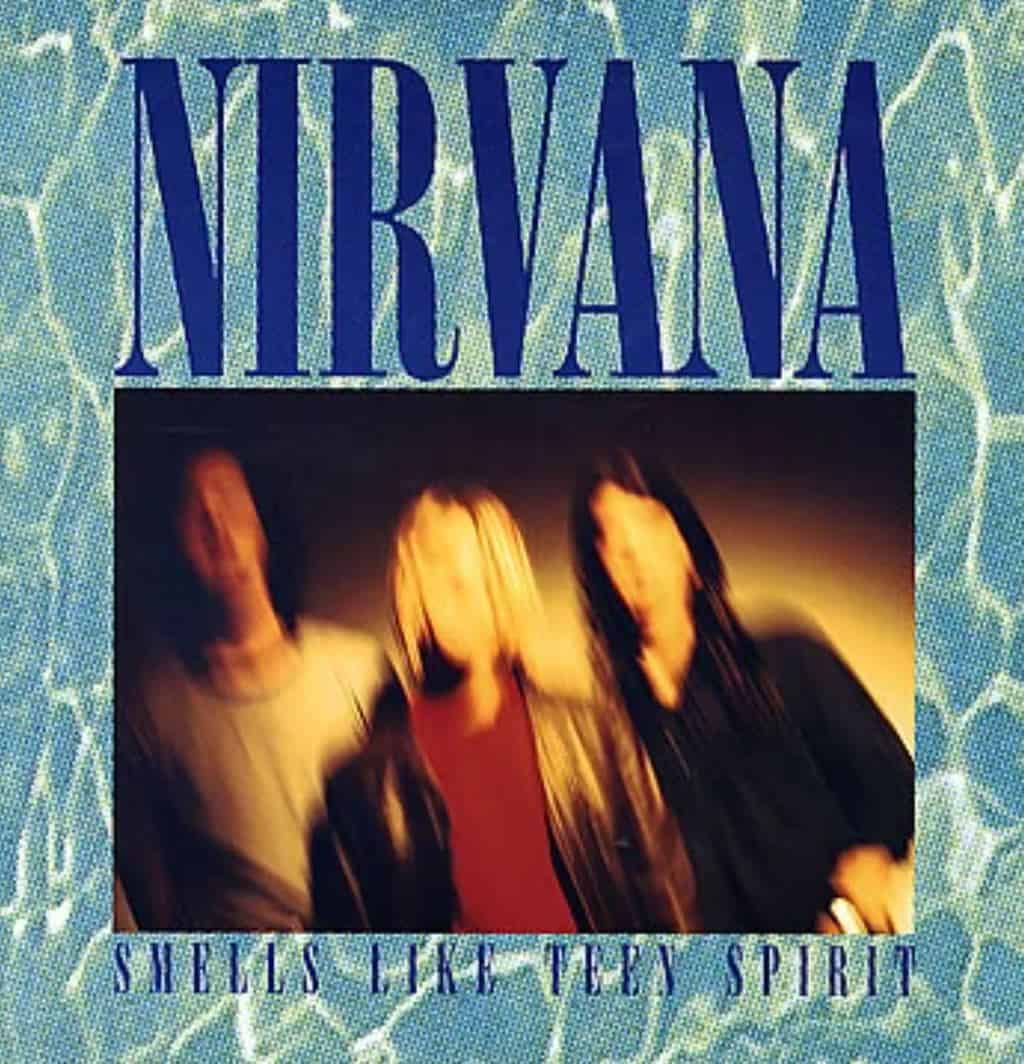 Nirvana needed a bigger sound for its second release, and with that came the need for a new drummer. In 1990, the band was seeking a replacement for Chad Channing and got introduced to Dave Grohl through a friend. Grohl had been searching for a band after his band Scream had broken up and quickly fit in as if he had been there the whole time.
Grohl's energetic drumming and unmistakable sound gave Nirvana a massive boost and turned a garage and small club band into a powerhouse capable of selling out stadiums.
The sound of Nevermind was much, much different than that of Bleach, and there were far more melodic verses and quiet, bass-heavy songs, too, such as Something in the Way. One song, in particular, managed to channel both the fury of Bleach and the melodic genius of Nevermind's greater catalog into one force of nature we wouldn't ever forget.
In 1991, the song Smells Like Teen Spirit was released as a single from Nevermind, and from there, the music landscape of the 90s changed forever. Soon, acid wash jeans and flashy, colorful rock outfits gave weigh to baggy flannel shirts and clothes that looked like they were reserved for laundry day. The generation of music listeners in the 90s were ready for something new, and Smells Like Teen Spirit was the death knell to the 80s rock scene.
The music video, in particular, gave birth to the sensation and the simple nature of it being in a high school gym with cheerleaders dressed in black and red gave a pulse to the downtrodden and pissed off youth of America, and the infectious riffs, supersonic vocals, energetic drums and powerful basslines that made up the song became the theme song of the 90s, and one of the most listened to songs of all time.
In Utero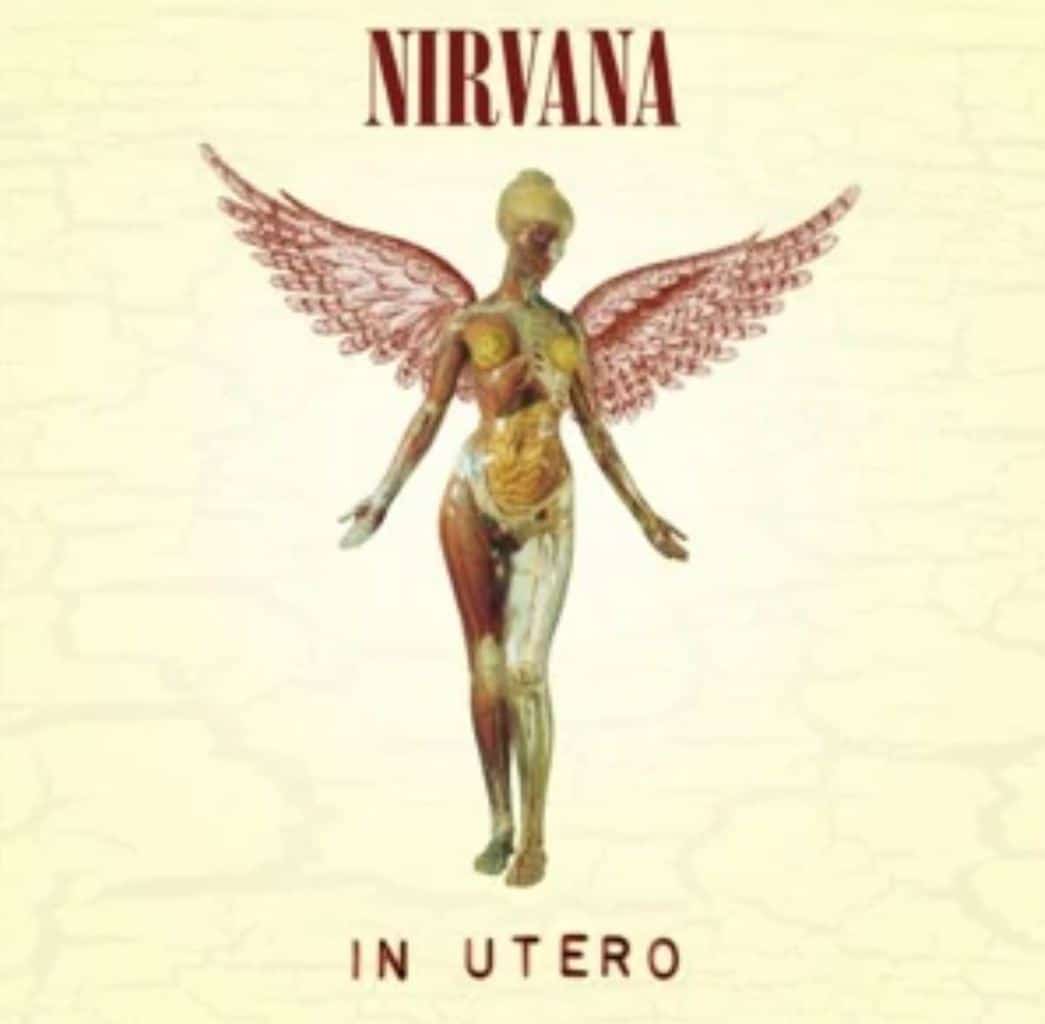 In 1993, hot off the heels of Nevermind's gargantuan success, Nirvana released In Utero. In Utero introduced a slower pace to Nirvana and a far more pop-like appeal, though hard rock gems like Heart-Shaped Box and Rape Me still showed the band had a lot of teeth left in them.
The album was another gargantuan success debuting number one in both the US and the UK, and hits like All Apologies showed fans of other genres that Nirvana's sound was an incredibly versatile one that could appeal to everyone.
The recording of the album wasn't the easiest, though, as there were some interruptions from Courtney Love, who showed up because she missed Kurt but quickly incorporated herself into the recordings and was critical and antagonized anyone there.
One unique part of the album was the drums, which were recorded in a kitchen with Dave Grohl's drums mic'd up with 30 different microphones. This the faster songs on the album a different sound and is heavily featured on "Tourettes."
There were plenty of issues recoding In Utero, though, as the recording produced by Steve Albini was not up to par with what the record label wanted, and there were numerous instances of songs needing to be remixed and remastered.
The final result was incredibly successful, but the strain of the process to get it there frustrated the band on numerous occasions.
Kurt Cobain's Suicide and Nirvana's End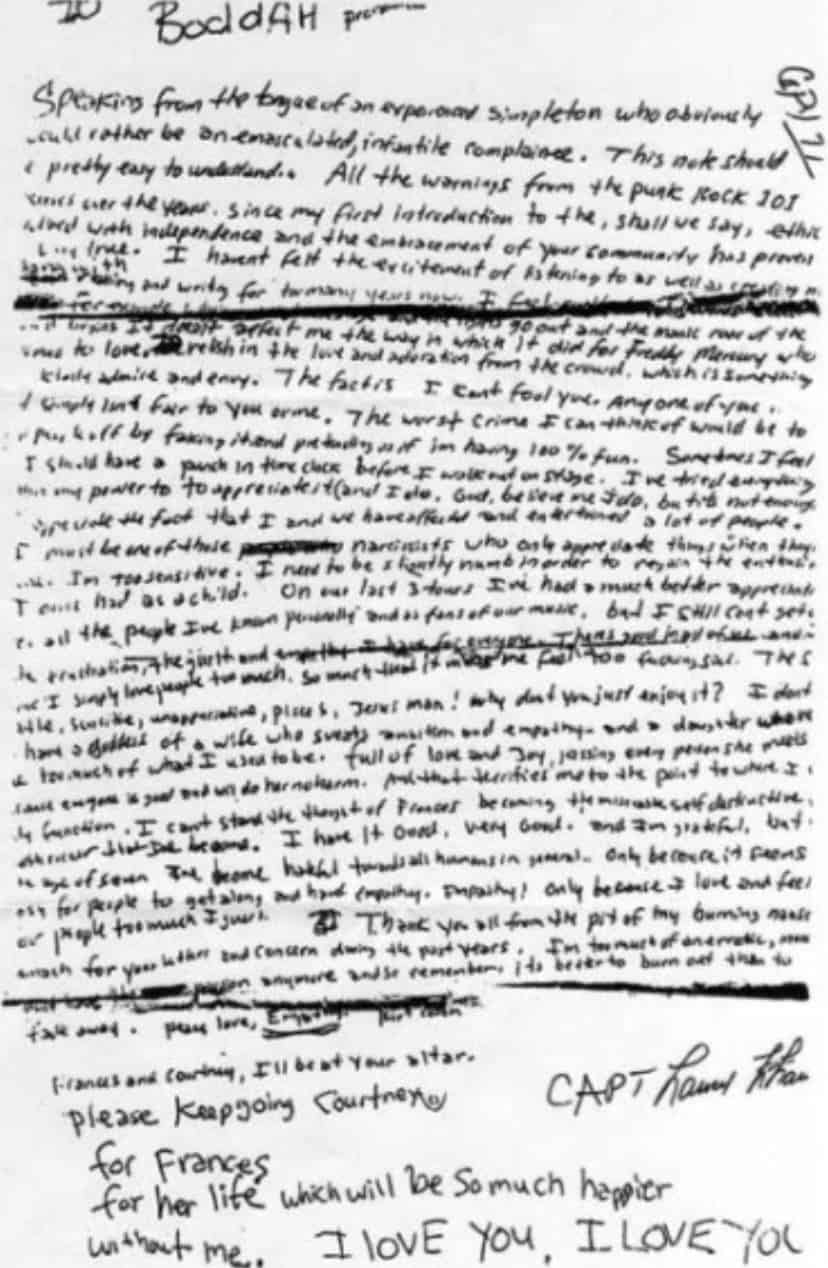 Nirvana effectively ended in 1994, the day Kurt Cobain died. Following his death, Dave Grohl and Krist Novoselic planned to release a live album called Verse Chorus Verse, but they were unable to put it together because of the grief they were still dealing with following the death of their friend and frontman.
Nirvana's sales soared following Kurt Cobain's death, with record stores running out of the stocks of Nirvana albums around the world. Several more releases would come from Nirvana, including the now-iconic MTV Unplugged in New York album as well as Live! Tonight! Sold Out! and From the Muddy Banks of the Wishkah. Every single album released post-Kurt Cobain's death debuted at number one on the Billboard charts.
Dave Grohl wouldn't stay put for long and began the Foo Fighters, who have gone on to be mega-successful in their own right, staying relevant and atop the rock charts with each new release to this day. The band's future is currently in doubt after the sudden and tragic death of their drummer Taylor Hawkins, although no plans to disband have been announced by Grohl or any members of the band.
Krist Novoselic moved from music to politics after the death of Cobain and has remained highly involved in the political landscape to this day. He has been an outspoken member of the music community when it comes to banning sensitive content on songs and has always been strongly against it.
He briefly considered running for Lieutenant Governor of Washington as a Democrat, but his aspirations soon fell by the wayside. In 2004, he released a book called Of Grunge and Government: Let's Fix This Broken Democracy which detailed Nirvana's rise to fame as well as his political aspirations.
The Best Of Nirvana Releases
Following Kurt Cobain's death, Courtney Love attempted to sue Grohl and Novoselic over their claim to Nirvana's music. Much to the pair's dismay, Courtney Love called them sideman and not a big part of the band like Kurt was.
This was followed by Grohl and Novoselic countersuing and suggesting to the court that Cobain's stake in Nirvana be represented by someone else within his family. The suit ended up being settled out of court. 
This all happened right before a best-of compilation of Nirvana was set to release. The release went as scheduled despite the controversy, and the result was a booming success.
Interestingly enough, one of Nirvana's biggest hits was released then as the song "You Know You're Right" was added to the set. The song was the last one Nirvana recorded in 1994 before his death.
It debuted at number 3 on the Billboard chart, making it one of their most popular singer ever. The box set was called With the Lights Out was released in 2004 and included a ton of early demos, rehearsal recordings, and live renditions of popular Nirvana songs.
Rock and Roll Hall of Fame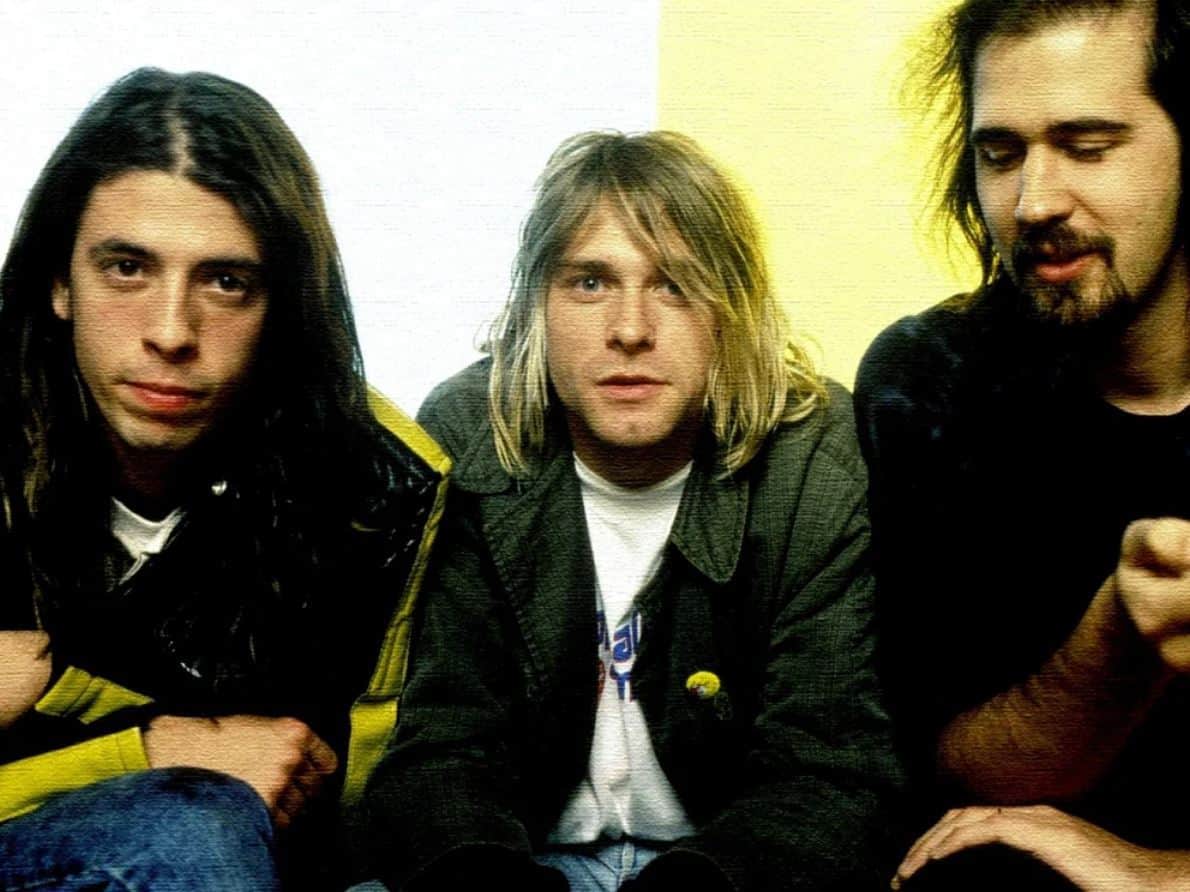 The band would be dormant until 2014, when they were inducted into the Rock and Roll Hall of Fame. The specter of Kurt Cobain would creep in here as Grohl and Novoselic approached numerous male singers to play with them during the ceremony, and every single one of them declined, not wanting to try and follow one of the most iconic musicians to ever exist.
Instead, Grohl opted to contact several female singers instead, making it a completely unique sound and not having to worry about following Kurt or emulating him. The singers chosen for the performance were Joan Jett, Kim Gordon, St. Vincent, and Lorde.
The performance went very well, and a particularly nice touch was Grohl thanking the previous drummers in the band for their contributions throughout the years as well.
When Nirvana Came to Britain
The BBC documentary When Nirvana Came to Britain was released in September 2021 and included commentary from Dave Grohl and Krist Novoselic. It was made to celebrate the 30-year anniversary of Nevermind.
The following month, it was revealed that an anniversary edition of Nevermind would release soon and would include 70 new songs that the band never released.
Musical Style
Nirvana's style shifted many times throughout their brief tenure. It's been called grunge, but much of it leans towards a punk rock or pop aesthetic. There are songs in their catalog that sound like they could be influenced by Black Sabbath, while there are others that you could find on any pop radio station.
Kurt Cobain's guitar playing has been studied over the years and what makes it so interesting is how simple it really is. He never played anything too complex and always stuck to certain patterns that, for whatever reason, completely worked.
The majority of Nirvana's riffs are built on power chords and simple structure, but Kurt Cobain would change things up in recordings, stacking distorted guitars on clean tones.
Dave Grohl's drumming has been iconized at this point as well, and his furious drumming gave the band a whole new sound that it lacked on Bleach. Easily the most technically sound of the three band members, Grohl's complex and thunderous drumming powered some of their biggest hits to the top of the charts.
Krist Novoselic's bass work is underappreciated, but an incredibly important part of the band's sound, and his thumping bass lines come through triumphantly in songs like Smells Like Teen Spirit and Something in the Way.
The result was quiet hymns that would burst into electric choruses, and the mix of the two went on to define much of the post-grunge era as musicians tried badly to emulate Nirvana's sound to varying results.
Legacy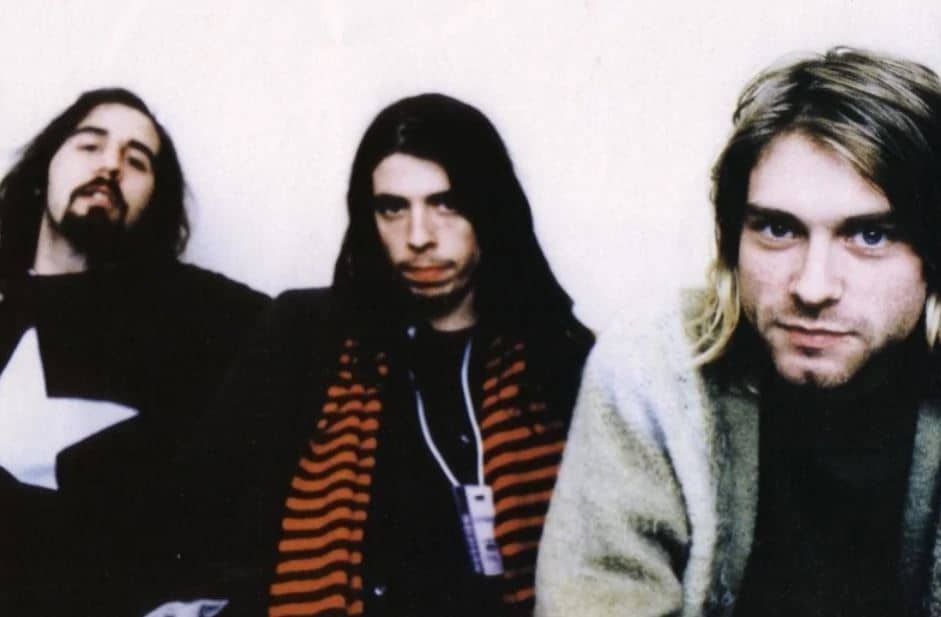 Nirvana remains one of the most popular bands in music history. Despite their brief tenure, their impact completely changed the landscape of music for the next decade-plus. They remain one of the most played bands on the radio today, and people are still waiting to hear "the next Nirvana."
A band has never quite had the cultural impact that Nirvana had as they managed to grab a group of youths who felt they had never had a band of their own and finally gave that to them. They are known as one of the most successful artists in music history and have one of the best-selling singles of all time, "Smells Like Teen Spirit."
Today, you can hear traces of Nirvana in many rock bands; although most singers don't dare to emulate Kurt Cobain, the angry energy coursing through Nirvana reverberated for decades and still influences many bands to this day.
Nirvana Dating and Relationship History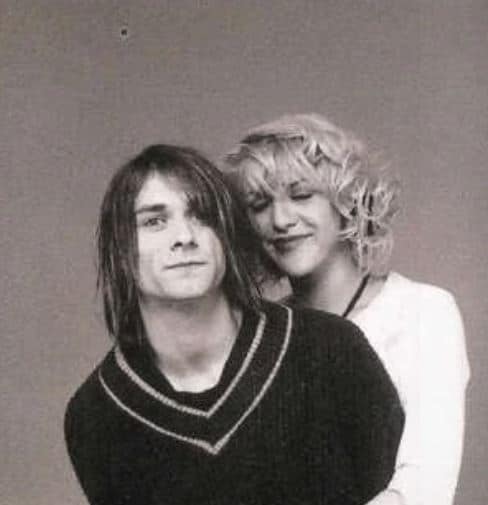 Most famously, Nirvana frontman Kurt Cobain and Hole frontwoman Courtney Love. They met in 1990 during a show, and initially, Kurt was uninterested despite Courtney's constant advances.
It's widely known that Kurt avoided Courtney early on and even canceled dates with her. Despite this, he grew to accept his feelings for Courtney Love and eventually realized that the bachelor's life was no longer for him and that he needed her in his life.
Unfortunately, much of the early relationship between the two revolved around shared drug use, and to this day, many blamed Courtney Love for Kurt Cobain's heroin addiction, although this is mostly baseless and created by fans still angry at Courtney's involvement with the band.
Kurt and Courtney married on February 24th, 1992, in Waikiki Beach in Hawaii. Their daughter, Francis Bean Cobain, was born just months later, on August 18th, 1992. They were taken to court shortly after Courtney admitted to doing heroin before she knew she was pregnant on the grounds that they were not ready to be parents and a danger to Francis Bean because of their constant drug use.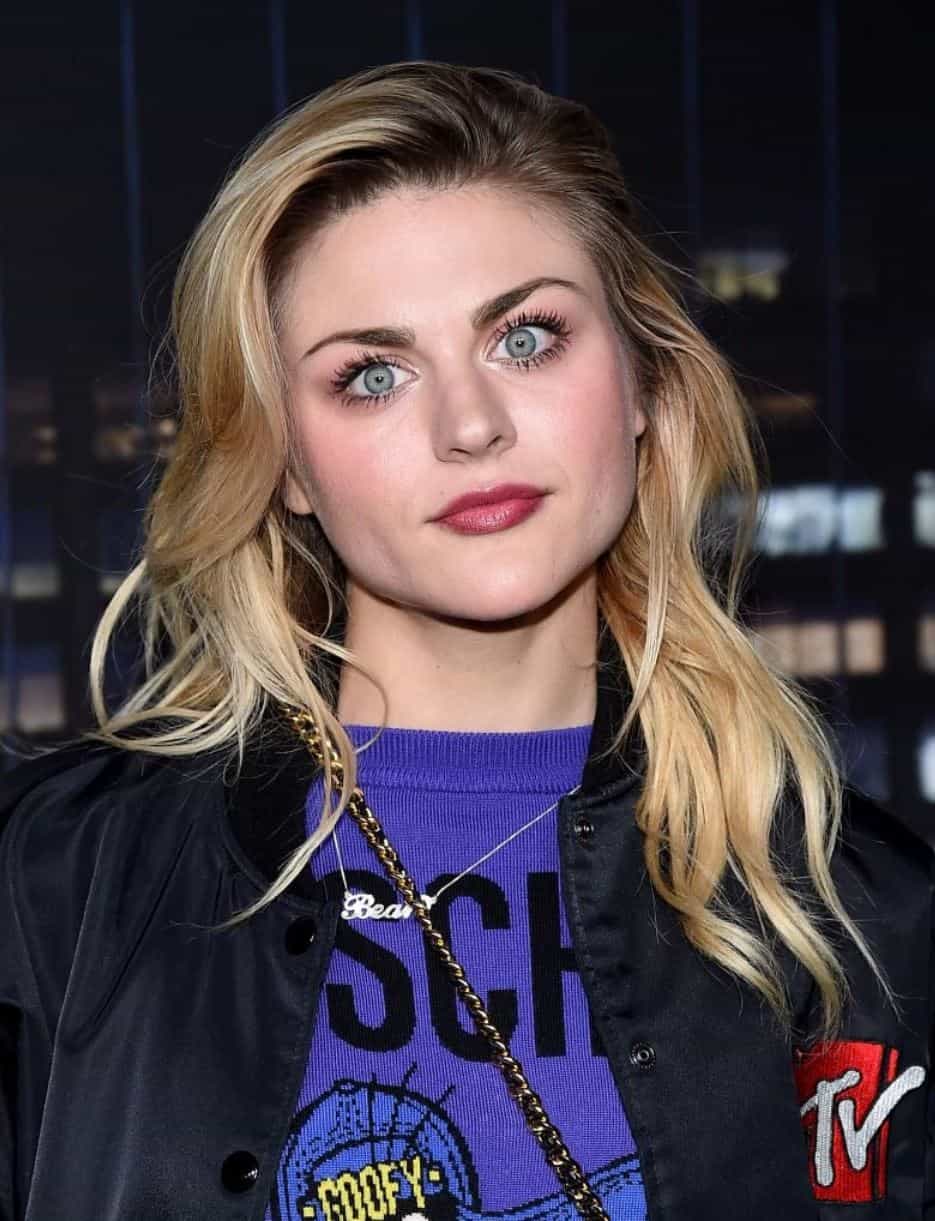 Things started taking a turn for the worst in 1994. Knee deep into his heroin addiction, Courtney called the cops on Kurt, claiming he was suicidal and had a gun.
Oddly enough, when the cops arrived, Kurt said he was just hiding from Courtney. These reports added strain to their relationship.
Shortly after, Love organized an intervention and got Kurt to go to rehab. He escaped shortly thereafter by hopping a fence that housed the facility.
Days later, Cobain would be found dead from an apparent suicide via a shotgun. There were traces of heroin and other substances found in him at the time of his death.
Nirvana Videos
Nirvana Scandals and Controversies
MTV VMAs 1992
Nirvana was a band that was never far from controversy. The band didn't know too much controversy until becoming mainstream, where they frequently sought to go against the grain. During a performance at the MTV Video Music Awards in 1992, the band was told to play their hit song Lithium.
Kurt Cobain instead wanted to play Rape Me, but the subject matter turned off the network and suggested Lithium instead. The band then went on to play the beginning part of Rape Me before launching into Lithium, much to the dismay of MTV.
Drug Usage
Kurt Cobain's well-publicized heroin use was a black mark on the band's image, which, while far from clean, always seemed to be a mostly positive one.
Kurt suffered several overdoses from heroin, including one following their lone Saturday Night Live performance, and his addiction led to swirling rumors of the band's demise.
Kurt wasn't alone in his addiction as fellow Seattle rock outfit Alice in Chains had a lead singer in Layne Staley, who was suffering from a heroin addiction himself.
Some blame Kurt for introducing Layne to the drug, though this is mostly unfounded. Strangely enough, Layne Stayley would die 8 years after Kurt on April 5th as well, following an apparent heroin overdose.
Nevermind Album Cover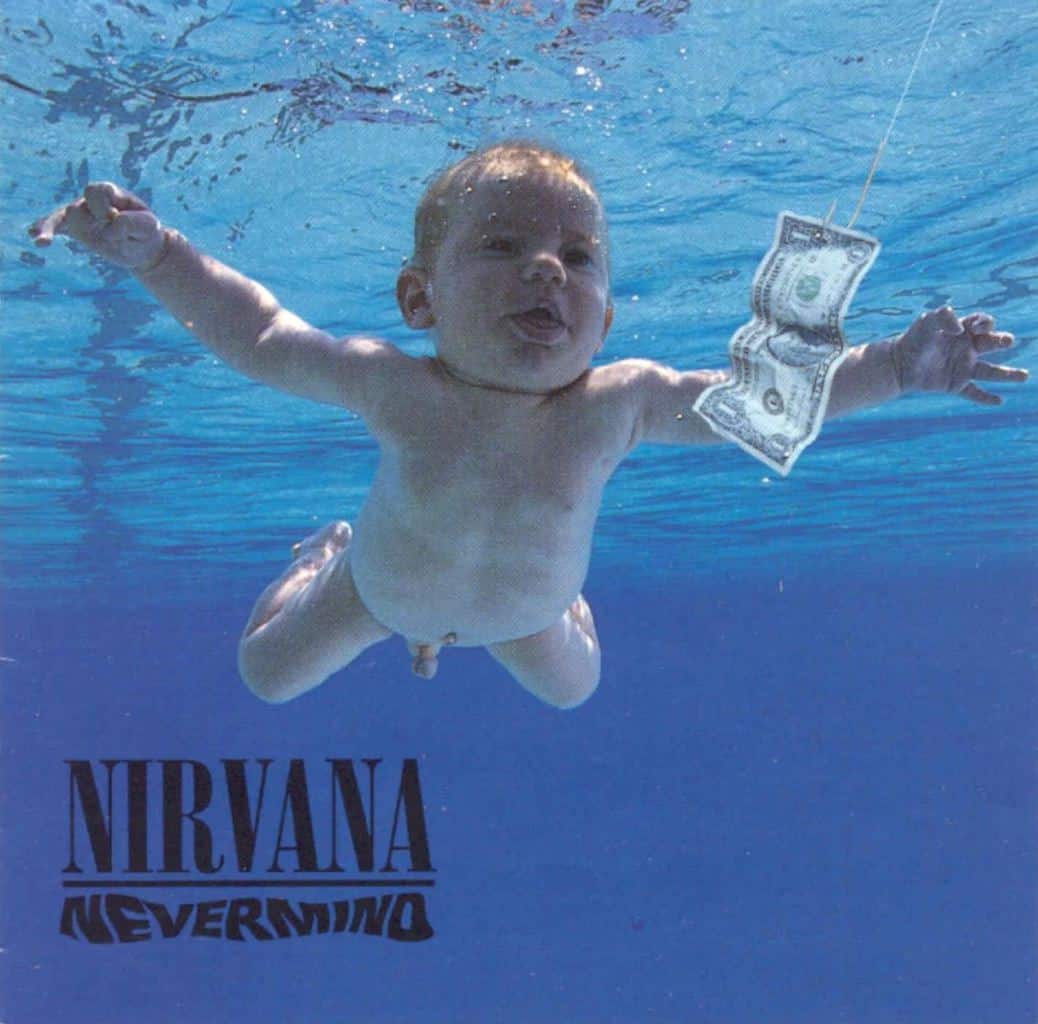 In 2021, a controversy was birthed around the album cover of Nevermind, which featured a nude baby on the cover. That baby grew up to be Spencer Elden, who ended up suing the band, alleging sexual exploitation and claiming that the album cover was child abuse.
He also claimed the image of him on the album cover has caused him emotional distress and a loss of wages as well as a lack of joy in life.
The suit was dismissed on the grounds of it being considered child pornography as completely baseless. It was also revealed that Spencer Elden had re-enacted the photograph for money on many occasions and even has Nevermind tattooed across his chest.
It appeared eventually that the case was seen as a blatant cash grab by Elden and was dismissed after Elden's team declined to respond to these claims. The case is still able to be refiled, but no response by Elden's team has happened yet.
Nirvana Discography
Studio Albums
Bleach- (1989)
Nevermind- (1991)
In Utero- (1993)
Live Albums
MTV Unplugged in New York- (1994)
From the Muddy Banks of the Wishkah- (1996)
Live at Reading- (2009)
Live at the Paramount- (2019)
Live and Loud- (2019)
Compilation Albums
Incesticide- (1992)
Nirvana- (2002)
Sliver The Best of the Box- (2005)
Icon- (2010)
FAQs
Question: Which is the best Nirvana album?
Answer: It's hard to choose as all three studio releases are awesome, but something about In Utero sticks out to me as it's the last true thoughts of a man on the edge of desperation. It's also the most commercial sounding of the three records, which is good for some, but not so much for others.
Question: Is Nirvana in the Rock and Roll Hall of Fame?
Answer: Yes, Nirvana was inducted into the Rock and Roll Hall of Fame in 2014. Dave Grohl and Krist Novoselic accepted the award. The two then performed with different female singers after all the male singers they asked to play with them turned them down due to the pressure of living up to Kurt Cobain. The guest singers included Kim Gordon, Lourde, and St. Vincent.
Question: What is Nirvana's best important song?
Answer: Smells like Teen Spirit is arguably the most important song of the past 30 years as it completely changed the music landscape for a good 15 years. As soon as those famous chorus lines were yelled over radios and TVs across the country, an entire generation became inspired, and many went on to try and emulate Nirvana following the song's takeover of the world. 
Conclusion
Nirvana is one of the most interesting bands to ever exist because their time in the spotlight was so brief, yet despite that, they were able to completely take over the music world and the fact that they are so well known and relevant for almost 30 years after they broke up is a testament to the impact they had.
I hope this helped you learn about the band and the impact they had on the music industry.