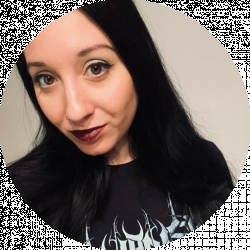 Latest posts by Stephanie Jensen
(see all)
John Lennon is one of the most notorious musicians in the world. Even though his life was cut short at age 40, his legacy has inspired a generation of bands and musicians. John Lennon is best known for his role as one of the main songwriters, guitar players, and singers for The Beatles. But he has achieved worldwide fame for his own solo material as well as his peace activism. So, who was John Lennon? Read this John Lennon bio to learn more about the iconic musician.
Quick Facts
Full name: John Winston Ono Lennon
Birthdate: October 9, 1940
Birthplace: Liverpool, England
Nickname: "The smart Beatle"
Nationality: English
Zodiac sign: Libra
Siblings: Julia Baird (half-sister)
Children: Julian and Sean Lennon
Partners: Cynthia Powell (1962-1968) and Yoko Ono (1969)
Most successful songs with The Beatles: "Come Together," "Happiness Is a Warm Gun," "You've Got to Hide Your Love Away," "Norwegian Wood," "I Am the Walrus," "Tomorrow Never Knows," "Rain," and "In My Life."
Most successful albums with The Beatles: Revolver, Sgt. Peppers, The Beatles, Rubber Soul, and Abbey Road
Most successful songs (solo and with Plastic Ono Band): "Jealous Guy," "Watching the Wheels," "Mind Games," "Happy Xmas (War Is Over)," "Mother," "Give Peace a Chance," "Imagine," and "Instant Karma."
Most successful albums (solo and with Plastic Ono Band): Imagine, John Lennon/Plastic Ono Band, Double Fantasy, Mind Games, Some Time in New York City, Walls and Bridges, Rock n Roll, and Milk and Honey
Net worth: $200 million at the time of his death in 1980 (nearly $700 million today)
Awards: Grammy Lifetime Achievement Award, Grammy for Album of the Year (Mind Games), NME Award for British Vocal Personality, Grammay for Best Score Soundtrack (Let It Be), Grammy for Song of the Year ("Michelle"), NME Award for Most Missed, NME Awards for Best Album (Imagine and Electric Warrior), and more.
Birthplace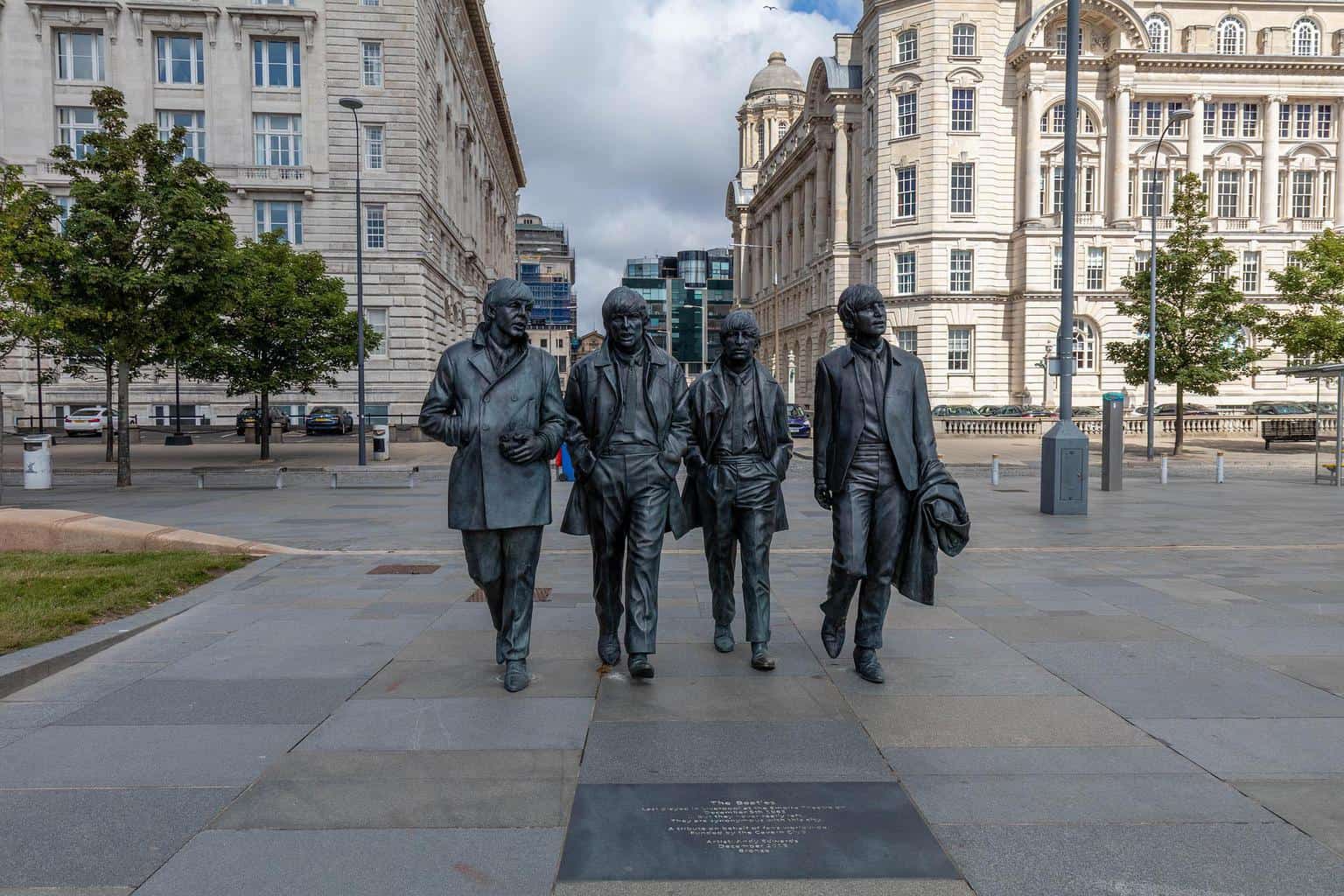 John Lennon was born in Liverpool, England. Liverpool is a town in Northwest England and is the fifth-largest metropolitan in the country and is 286 kilometres (178 miles) from London.
As of 2022, the population is 912,000, though it was around 800,000 when Lennon was born. The Beatles were said to make Liverpool famous; they often played at The Cavern Club and were the most popular of the 200 bands in the local area.
Parents
John Lennon was born to Julia and Alfred Lennon.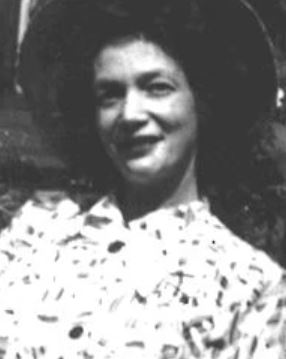 John didn't have much of a relationship with his parents. His father was often away from home and even immigrated to New Zealand in secret (it's said that his father intended to take Lennon with him but these accusations are mixed).
His mother met a new man and they started a family together. John's aunt, Mimi, ended up getting custody of him. He lived with her and her husband for the majority of his childhood and adolescence.
Early Life
While John Lennon lived with his aunt and uncle, his uncle bought him a mouth organ. His mom would come to visit on a regular basis. She played him records and taught him how to play the banjo.
Music was a big part of Lennon's life, but as he got older, he became more rebellious. Lennon admitted that he's a loudmouth and a troublemaker. Looking back, he realized he never truly had a home and would stir trouble in his friends' lives.
Professional Career
John Lennon first played with Paul McCartney in Lennon's old band, The Quarrymen. But with the addition of George Harrison, drummer Pete Best, and Lennon's friend Stuart Sutcliffe on bass, the band then became The Beatles.
They got their manager, Brian Epstein, in 1962, who inspired them to adopt their signature clean-shaven and pretty boy appearance. After McCartney switched to bass and Ringo Starr replaced Best on drums, the band became the famous lineup we all know today.
Only one year later, The Beatles reached mainstream success in the UK with their debut album, Please Please Me. Another year later, they did their iconic performance on the Ed Sullivan Show in the US. In 1965, all members were appointed as Members of the Order of the British Empire.
The three other Beatles members idolized Lennon. Lennon was the oldest of all of them. He was not only smart but had a quick wit and a snarky sense of humor that would come out in Beatles music, most notably the song "I Am the Walrus."
Lennon also made many of the creative decisions for the band. For example, after Help, Lennon was ready for a change. That's around the time when The Beatles only became a studio band. Lennon, Harrison, and their wives were unknowingly given the psychedelic LSD after a dinner guest spiked their coffee with the drug. This drug would then influence a new era for The Beatles, creating more inventive music as opposed to chart-topping hits.
Lennon and McCartney became more involved with The Beatles' business affairs, even forming Apple Corps. While Lennon said the decision to form a business was for artistic freedom, he was inept at managing the business.
Lennon left The Beatles in 1969. He focused on his solo albums, with his album, Imagine, reaching commercial success. Some of his songs, such as the title track, became an anthem for anti-war and peace.
Lennon and his wife, Yoko Ono, also released music together with Plastic Ono Band. The most famous song they released was "Happy Xmas (War Is Over".
Musicianship
John Lennon not only wrote songs that would become the most popular in music history. Lennon was a passionate musician and songwriter. He wrote music that did more than entertainment — he inspired the world with his music.
Instruments Played
John Lennon was best known as the rhythm guitarist for The Beatles, but he could play more than guitar. Lennon first started playing the mouth organ, harmonica, and banjo as a kid. He then moved to acoustic guitar before picking up an electric. He also played bass, but only did so sparingly.
Even though he played multiple string instruments, he mainly composed his songs on the piano. His work on the piano also became more noticeable in his solo work. However, he did play piano and keyword for some Beatles songs. Lennon most noticeably played the Mellotron Keyboard on the song "Strawberry Fields Forever."
Vocal Style
John Lennon hated his own singing voice but critics to this day say he has one of the best singing voices, specifically in rock and pop music.
Unlike McCartney, Lennon had a fierce voice that inspired a generation of rock singers. During performances, he would outdo himself and nearly rupture his vocal cords.
In some songs, such as "Twist and Shout," Lennon couldn't sing the words so he would scream (he also had a cold during the recording of that song and he wasn't able to sing properly).
Even though Lennon hated his voice, this insecurity led to more vocal exploration. During The Beatles' recordings, producer George Martin often double-tracked Lennon's vocals at his request.
When he sang ballads, Lennon was often cathartic and emotional. This is why many critics say Lennon gave one of the best vocal performances.
Songwriting Partnership With Paul McCartney
The songwriting partnership between Lennon and McCartney is the most successful of its kind in music history. This collaboration is what truly led The Beatles to fame and fortune.
What made this partnership was the unique situation they were in. Most bands have one person in charge of writing music and/or lyrics. In other bands, every member brings a little something to the table. But Lennon and McCartney collaborated on all aspects of the songwriting process: compositions, lyrics, music, and they even brought this magic to the studio during the production phase.
Their connection was truly magical. Lennon described he and McCartney as seeing "eyeball to eyeball". However, this partnership only lasted during the first half of The Beatles' career. During the final years of the band, McCartney and Lennon would have minimal collaboration and sometimes none at all (even though, legally, the two had to be credited with the songs they wrote together).
Career Highlights
John Lennon had one of the most successful music careers in history. But there are still highlights from his career, both with The Beatles and with his solo work.
Top Concerts
The top concerts that Lennon performed with The Beatles include:
Candlestick Park – San Francisco (1966)
Sam Houston Coliseum – Houston (1965)
Festival Hall – Melbourne (1964)
Concert Hall – Philadelphia (1964)
Washington Coliseum – Washington D.C. (1964)
Empire Theatre – Liverpool (1963)
Palais de Sports – Paris (1965)
Circus-Krone-Bau – Munich (1966)
Karlaplansstudion – Stockholm (1963)
Apple Rooftop – London (1969)
Top concerts that Lennon performed without The Beatles include:
With Elton John: Madison Square Garden – New York City (1974)
With Stevie Wonder: Madison Square Garden – New York City (1972)
With Frank Zappa and Yoko Ono: Filmore East – New York (1971)
Best Records With The Beatles
Revolver, Sgt. Peppers, The Beatles, Rubber Soul, and Abbey Road.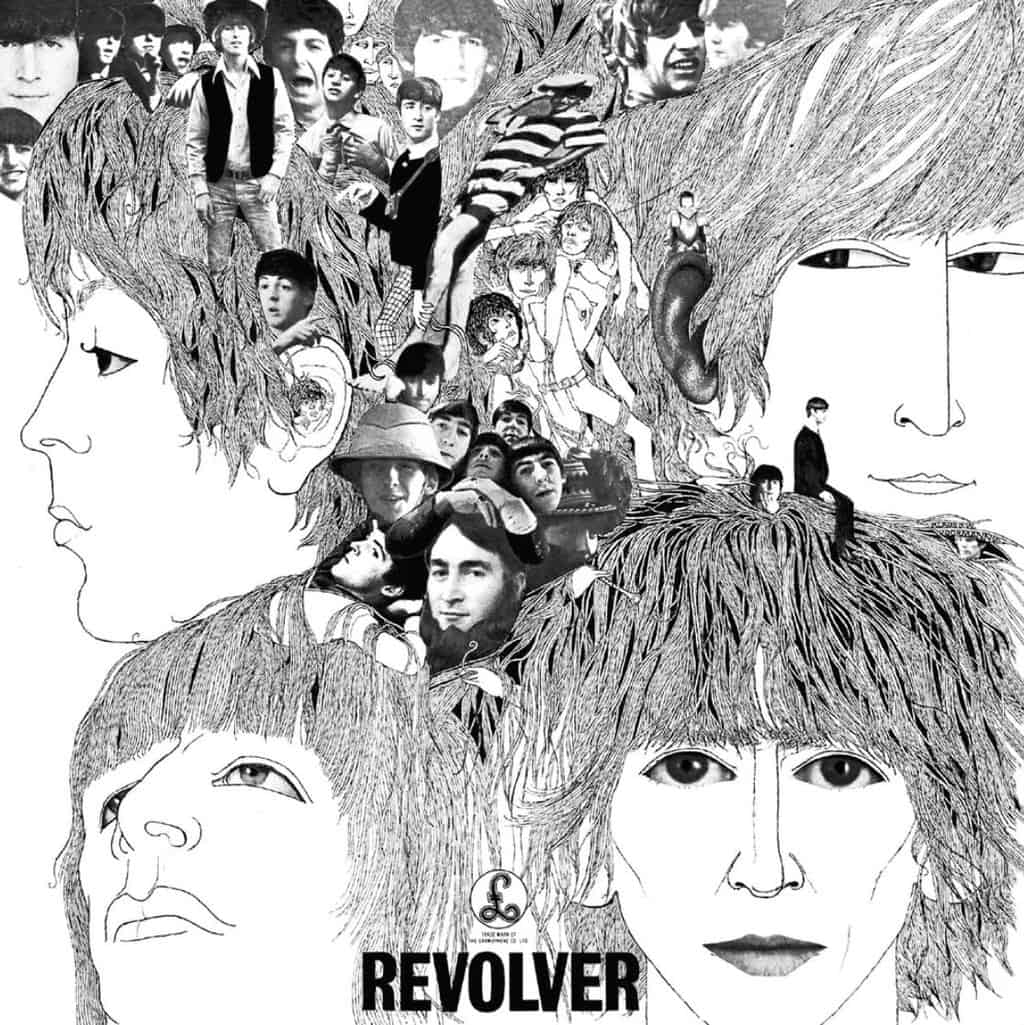 Best Solo and Plastic Ono Band Records
Imagine, John Lennon/Plastic Ono Band, Double Fantasy, Mind Games, Some Time in New York City, Walls and Bridges, Rock n Roll, and Milk and Honey.
Family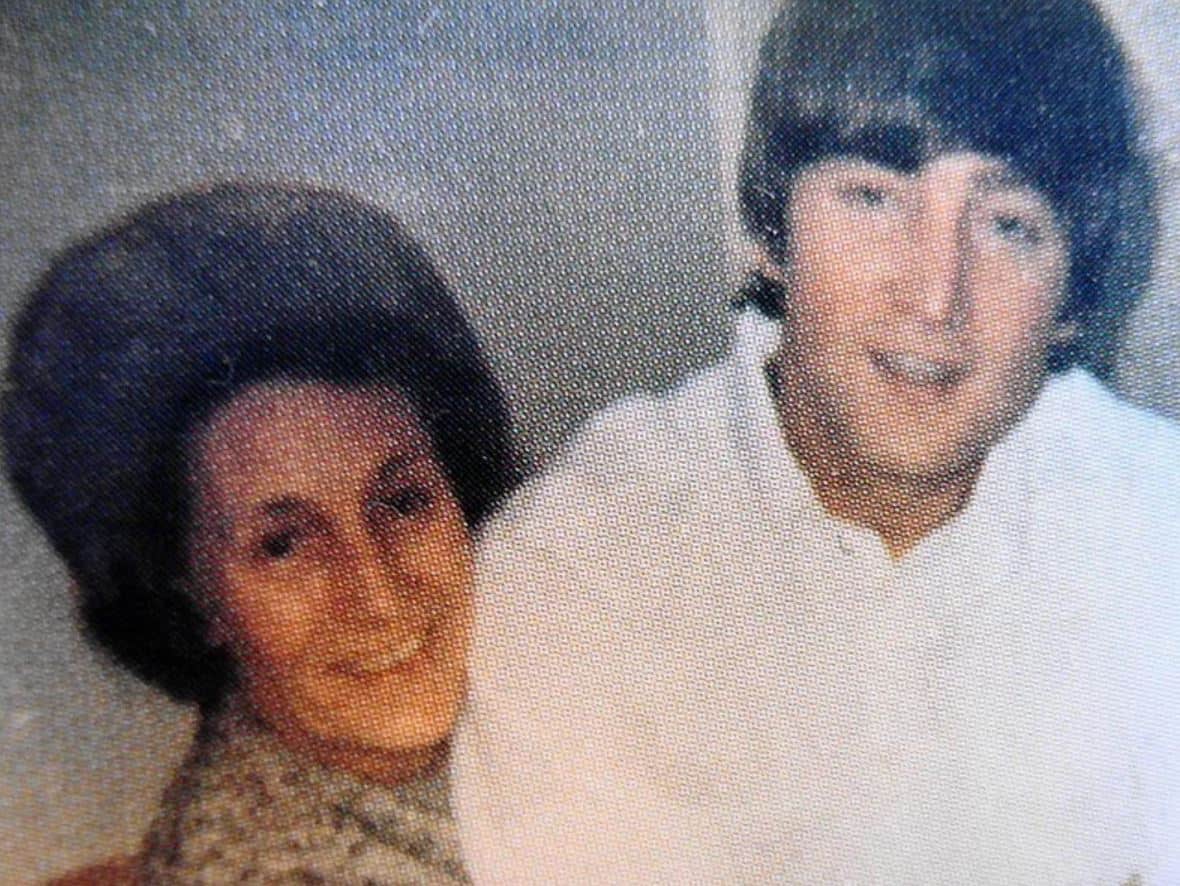 John Lennon didn't have the strongest family unit. Even though he had good relations with his biological mother, his Aunt Mimi raised him as her son. However, he didn't have a good relationship with her father and didn't speak to him for 20 years at one point. This impacted his own mental health as well as how he acted as a husband and father.
Spouses
Cynthia Powell/Lennon. John Lennon met his first wife, Cynthia Powell (who would later become Cynthia Lennon) in 1957 while both attended art school. However, Cynthia was engaged at the time and Lennon wouldn't take "no" for an answer.
Cynthia was a more tame person while Lennon was intimidating. She would often change herself for him; for example, she dyed her hair blonde after discovering Lennon's obsession with the bombshell actress, Brigitte Bardot.
Lennon wrote the songs "Jealous Guy" and "Getting Better" about his marriage with Cynthia. He was possessive and would erupt in rage. He would strike her if he got jealous; in his memoir John, Cynthia states that Lennon hit her after she danced with former Beatles member Sutcliffe. Because of his temper, the two had an on-and-off and overall rocky relationship.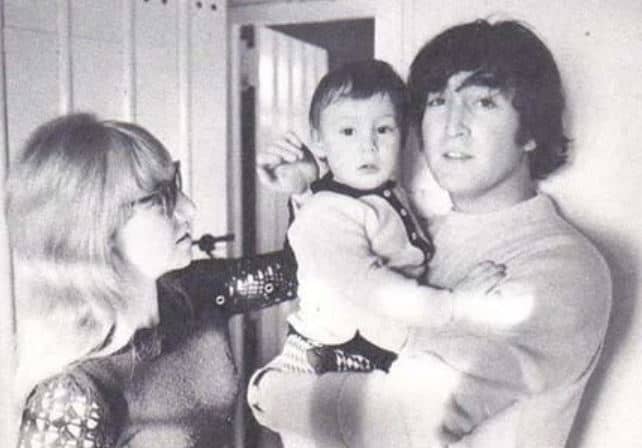 The two married in 1962, but only because Cynthia got pregnant with Julian. This was problematic because this was right before Beatlemania. Lennon's good looks were a big hit for fans and he had to keep his marriage a secret.
Cynthia said their marriage started declining when Lennon began using LSD. Because of his drug use, he lost interest in her. Cynthia left Lennon after she discovered he was having an affair with Yoko Ono. The two were then divorced and Cynthia gained custody of their son.
Yoko Ono. Lennon met Yoko Ono in 1966 at London's Indica Gallery, where Ono had an art exhibit. Lennon was intrigued by Ono's art. They were introduced by the gallery's owner and Ono started telephoning Lennon.
Lennon was still married to Cynthia at the time and Cynthia asked about Ono. However, she and Lennon hadn't had any relations at this time.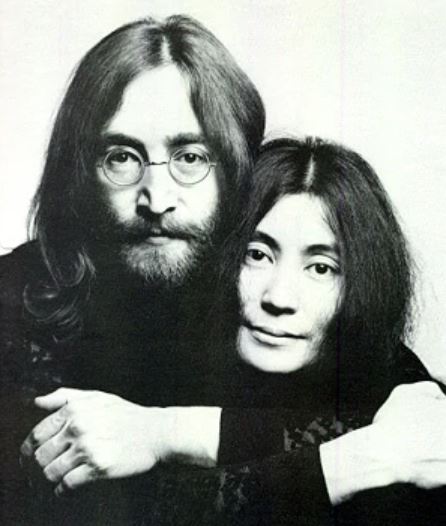 This changed when Cynthia went on vacation and Lennon invited Ono over to make music. The two ended up making love and Cynthia caught them when she came home.
Lennon and Ono got married in 1969. During their marriage, they recorded a number of songs together and participated in anti-war protests.
Kids
Julian. John Lennon's first son, Julian, was born in 1963. His birth was unexpected and Lennon had major Beatles commitments at the time. He didn't even meet his son until three days after he was born. Again, the birth of his son was kept a secret. Fans had crushes on Lennon and their management feared his status as a family man would hurt their success.
Lennon had a difficult relationship with his son, Julian. They were distant and Julian felt he was closer with McCartney than his own father. McCartney even wrote the song, "Hey Jude," to comfort Julian (the song was originally called "Hey Jules").
Lennon and Julian became even more distant after Lennon married Yoko Ono. When they moved to New York City in 1971, Julian didn't see his father for a couple of years. The two reconnected when Julian turned 17; unfortunately, Lennon died shortly after.
Like his father, Julian had an interest in music. He can play guitar, drums, and he can sing. He released a few albums that became successful.
Sean. John Lennon has one son with Yoko Ono, Sean. He was born in 1975. Previously, Yoko Ono suffered three miscarriages before Sean's birth. Lennon was more hands-on with Sean than Julian and he argues that Sean was born as a product of love and not a "whiskey bottle." In addition, Sean was born when Lennon took a hiatus from his music career, so he was a devoted father and house-husband.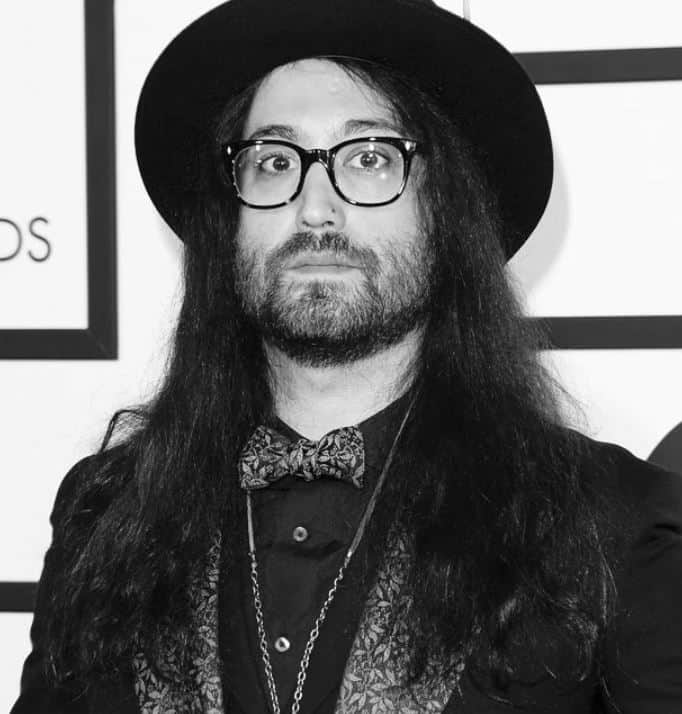 Sean followed in his father's footsteps. Today, Sean is a very successful musician. He has various projects, such as Ghost of a Saber Tooth Tiger, Cibo Matto, Claypool Lennon Delirium, Mystical Weapons, Yoko Ono/Plastic Ono Band, and his solo material.
Controversies and Scandals
John Lennon's biggest controversies are ones we already covered, specifically the treatment of his former wife, Cynthia, and the myriad of affairs he had. He was not only abusive to his wife but also to his son, Julian. According to their housekeeper, Lennon would lash out at Julian for small things such as bad table manners.
While he wasn't said to be physically abusive to Yoko Ono, he was still controlling. He would come off as loving to her; in reality, he was obsessive.
Many even report he was so co-dependent on her that he would take her to Beatles writing and recording sessions (they had a strict no girlfriends/wives/partners rule). Lennon even had an affair with the couple's assistant, May Pang. Ono even said that was a relief because Lennon was so jealous.
Lennon's drug use was also a big controversy. He would frequently indulge in drugs, specifically LSD and marijuana. He was also an avid drinker. He would also do these drugs around his home in the presence of small children.
While it's not confirmed, many assume that Lennon was struggling with multiple mental health problems, specifically depression. He even said he wrote the song "Help" as a "cry for help" and even said that he "would like to jump out the window."
On the other end of the spectrum, Lennon had a massive ego. The moment that proved his arrogance was when he was The Beatles were more popular than Jesus.
Career Earnings
At the time of his death in 1980, John Lennon was worth $200 million. That is nearly $700 million today (2022).
Residence
John Lennon lived in England up until 1971 when he and Yoko immigrated to the United States. They lived at The Dakota, a historic home that has been owned by various actors, artists, and other musicians.
Murder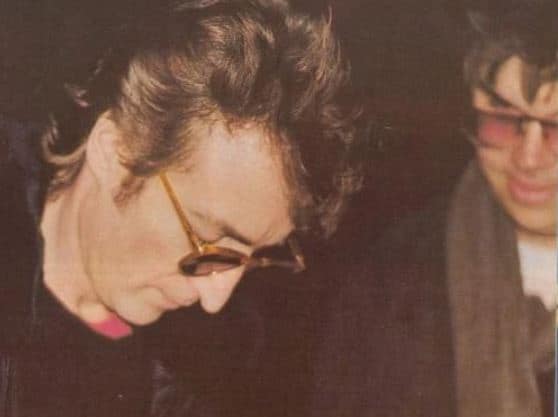 On December 8, 1980, John Lennon autographed a copy of his album Double Fantasy for Mark David Chapman while outside of his home, The Dakota, with Yoko Ono.
When the couple returned home at 10:50 p.m., Chapman shot Lennon at the entryway of their own home. He shot him twice in the back of the head and twice in the shoulder. He was pronounced dead at 11:15 p.m. Lennon was cremated and Ono scattered his ashes in Central Park. The Strawberry Fields Memorial was set up in that same spot.
Initially, Chapman said he murdered Lennon because of his "Beatles are more popular than Jesus" quote (Chapman was a deeply religious man). However, in 2020, Chapman admitted he killed Lennon for self-glory and was young and disillusioned at the time. Today, he calls his act despicable and he's deeply sorry.
Chapman pleaded guilty to second-degree murder. His sentence was 20-years-to-life. He's still serving his life sentence.
Legacy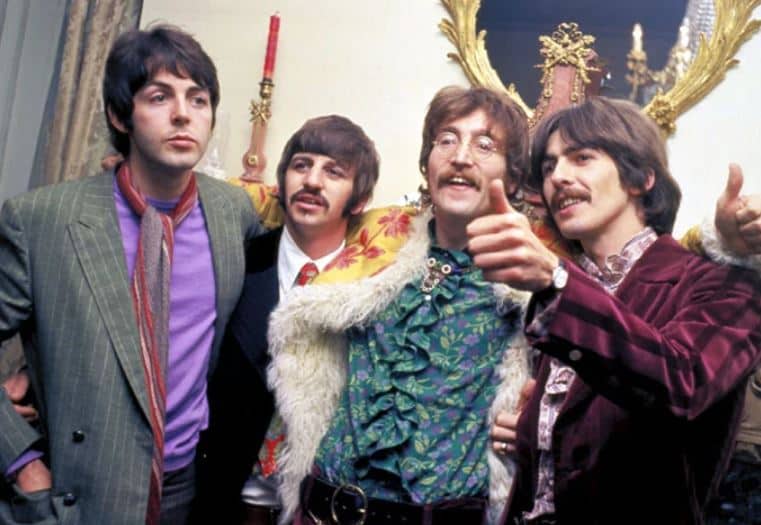 John Lennon revolutionized popular music. Rock music was very different in the 1950s. The Beatles made rock music popular and also normalized the "band" as a music group.
John Lennon and the rest of The Beatles troupe also created the style and attitude of rock n' roll, specifically British rock n' roll. Not only that, but Lennon expanded rock's stylistic qualities, introducing concepts to the genre that were never thought of before.
Even after The Beatles, Lennon became a prominent figure. He advocated for peace and created music that spread a wider message. He was brave and took risks with his career and music. To this day, there are constant Lennon tributes and memorials. Even Liverpool Airport changed its name to Liverpool John Lennon Airport.
Famous Quotes
"Life is what happens to you, While you're busy making other plans."
"I've always been politically minded and against the status quo."
"The only way to deal with critics is to go over their heads direct to the public."
"God is a concept by which we measure our pain."
"I was a working-class macho guy who was used to being served and Yoko didn't buy that."
"The Beatles music died then, as musicians. That's why we never improved as musicians; we killed ourselves then to make it. And that was the end of it."
"Part of me suspects that I'm a loser and the other part of me thinks I'm God Almighty."
"It just seemed natural for us, if we made an album together, for both of us to be naked."
"Christianity will go. It will vanish and shrink."
"It's better to fade away like an old soldier than to burn out."
"I no longer believe in myth, and Beatles is another myth. The dream is over."
"I like rock and roll, man, I don't like much else."
"A genius is a form of madness, and we're all that way, you know."
"There's no other time but the present. Anything else is a waste of time."
"The Beatles gave everything they had to give, and more. Going back to the Beatles would be like going back to school."
"THEY, whoever they are, don't stand a chance because they can't beat love."
"If everyone demanded peace instead of another television set, then there'd be peace."
"Art is only a way of expressing pain."
About his son, Sean: "He didn't come out of my belly but, by God, I made his bones, because I've attended to every meal, and to how he sleeps, and to the fact that he swims like a fish."
Discography (Studio Albums)
With The Beatles: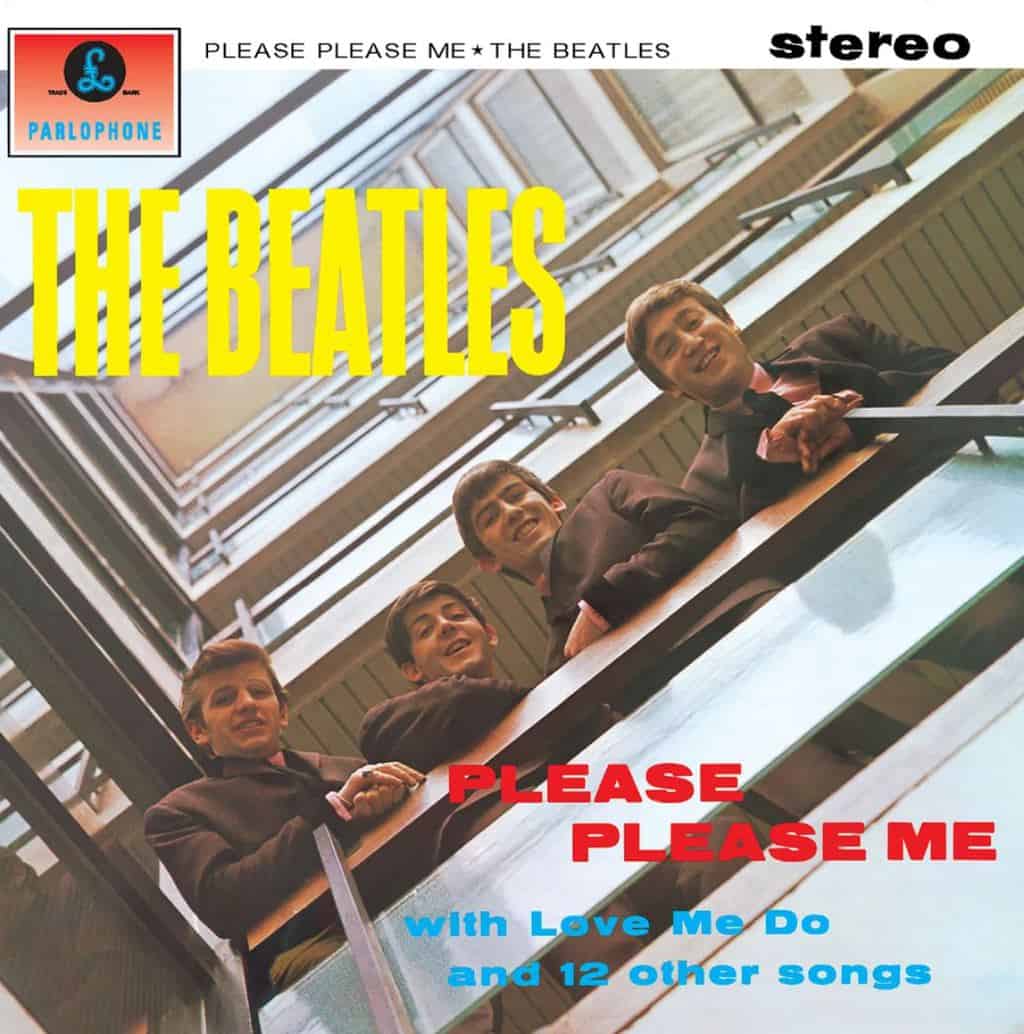 Please Please Me
With The Beatles
Introducing…The Beatles
Meet The Beatles!
Twist and Shout
The Beatles' Second Album
The Beatles' Long Tall Sally
A Hard Day's Night
Something New
Beatles for Sale
Beatles '65
Beatles VI
Help!
Rubber Soul
Yesterday and Today
Revolver
Sgt. Pepper's Lonely Heart Club Band
Magical Mystery Tour
The Beatles (White Album)
Yellow Submarine
Abbey Road
Let It Be
Solo:
John Lennon/Plastic Ono Band
Imagine
Mind Games
Walls and Bridges
Rock 'n' Roll 
With Yoko Ono:
Unfinished Music No. 1: Two Virgins
Unfinished Music No. 2: Life with the Lions
Wedding Album
Yoko Ono/Plastic Ono Band
Some Time in New York City
Double Fantasy
FAQs
Question: What were John Lennon's last words to Paul McCartney?
Answer: Apparently, Lennon's last words to McCartney were "Think of me every now and then, old friend."
Question: Was John Lennon a vegan?
Answer: Okay, this is something I didn't know. Every Beatle member was a vegetarian…except for Lennon. However, he did experiment with vegetarianism
Question: What are some more interesting John Lennon facts?
Answer: Here are some that I found online:
• He was in several bands before forming The Beatles
• He was legally blind (which is why he wore those round glasses in the last few years of his life)
• He was a terrible driver
• He claimed to have seen a UFO in the 70s
Bottom Line
John Lennon was a notorious musician. While he's most famous for being the founding Beatles member and major songwriting contributor, he is also famous for his solo work and his material with his wife Yoko Ono.
John Lennon was born in Liverpool, England in 1940 and was murdered in 1980 by a fan right in front of his New York home.
Research Citations: