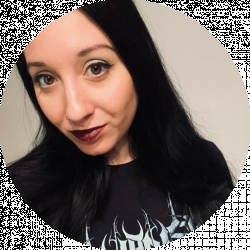 Latest posts by Stephanie Jensen
(see all)
In the late 1960s, a British band would serve a brief yet momentous career. That band was called Cream and comprised some of the most talented musicians of the time. Guitarist Eric Clapton, bassist Jack Bruce, and drummer Ginger Baker made up the band. Known as the first supergroup, Cream members were in previously successful bands.
Do you know the history of the band Cream? Here, we discuss the early days of the band, their albums, the band members, and more.
Early Days
Guitarist Eric Clapton was previously in The Yardbirds and John Mayall & The Bluesbreakers. Because of these groups, he became known as a premier blues and rock guitarist.
However, he was seeking a new band. Clapton played in Bluesbreakers with Jack Bruce. Ginger Baker was playing drums in Graham Bond Organisation with Bruce and Baker was also growing tired of playing in that band.
Baker offered to form a new band with Clapton. Clapton agreed but insisted that they bring Bruce into the band. However, Baker was hesitant. Both would quarrel while playing in Graham Bond Organisation. Baker and Bruce decided to try and put aside their differences for the band.
They named the band Cream since all three members believed they were the "cream of the crop" in the British music scene. The band made its official debut that same year.
The band played their first official show at the Sixth Annual Windsor Jazz & Blues Festival. Because the members all had previous success, they quickly drew a large crowd and they thrilled the audience. That same year, the band even played with Jimi Hendrix.
Albums
Cream only existed for a few short years. Therefore, they only released four studio albums.
Fresh Cream
The band's debut album, Fresh Cream, was released the same year they formed. It reached number 6 in the UK charts. Ginger Baker and Jack Bruce wrote most of the original songs, with "I Feel Free" becoming the UK hit single. Baker also established himself as a skilled drummer with the drum solo in "Toad."
Disraeli Gears
Cream recorded their second album, Disraeli Gear, in 1967 in New York. It was released in November of that same year and it made the top 5 charts in both the US and UK. To this day, Disraeli Gears is said to be the band's most successful album and defined the band's sound. With this album, Cream became best-known for blending blues with psychedelic rock.
Arguably their finest single, "Sunshine of Your Love," is on this album. "Tales of Brave Ulysses," "We're Going Wrong," and "Outside Woman Blues" were also popular songs.
With the success of the album, Cream played its first headlining tour in the US. This made the band influential in the rising hippie scene of the time.
Wheels of Fire
Only a year later, Cream released their third album, Wheels of Fire. This album also topped American charts and reached number 7 on the UK charts.
This album shows the band moving away from blues and toward progressive rock, where the songs are longer, more complex, and feature odd time signatures. They also feature various orchestral instruments. "White Room" was their radio single. "Crossroads" and "Politician" were also popular songs from the album.
Wheels of Fire marks the time when the band started growing tired. During the last several years, the band had an exhausting touring schedule and was ready to go their separate ways. Plus, Baker stated he started suffering from a hearing problem. Clapton was getting sick of the loud, psychedelic rock sound and wanted to pursue a new musical direction.
The relationship between Baker and Bruce was also getting worse and Clapton developed the role of peacekeeper between the two. In short, the three musicians had enough. In 1968, the band went on its farewell tour. However, they were persuaded to create one more album.
Goodbye
Cream was supposed to break up in 1968 but decided to release their final album, Goodbye, in 1969. At the time of the album's release, the band had already broken up in late 1968, after writing and recording the album and finishing their farewell tour.
Goodbye only features three new songs and three live tracks. One of the new songs was "Badge," co-written by George Harrison and features the Beatles member on rhythm guitar (he was originally credited as "L'Angelo Misterioso").
Rock n' Roll Hall of Fame
Cream was inducted into the Rock n' Roll Hall of Fame in 1993. For the occasion, Cream reunited to perform at the induction ceremony. This was the first time the band played together in 25 years. They played popular songs such as "Sunshine of Your Love" and "Crossroads." They also played "Born Under a Bad Sign," which they never played before.
The band considered doing a reunion tour but decided against it since they were all busy with solo projects. The band wouldn't reunite again for over 10 years.
2005 Reunion
Cream briefly reunited for a series of shows in 2005 in London, at Eric Clapton's request. There were four shows in total and they all sold out in under an hour. They played some songs they never played before, including "Pressed Rat and Warthog" and "Badge."
The shows were very successful and Cream scheduled three additional shows in New York City later that same year. However, old grudges and lack of rehearsals caused the shows to not live up to their expectations. Plus, Baker and Bruce were suffering from health problems — Baker had arthritis and Bruce had to get a liver transplant.
Who Was in Cream?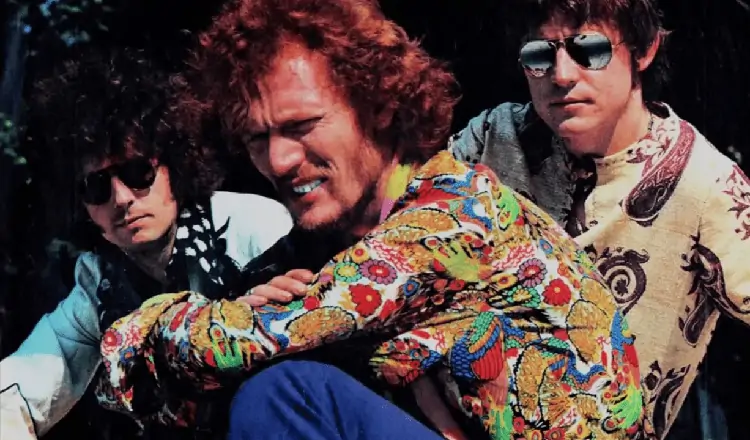 Cream is known as the first supergroup, consisting of successful musicians. But who were these musicians?
Eric Clapton
Eric Clapton is one of the most iconic rock and blues guitar players. Clapton inspired a whole generation of modern rock guitar players.
He gained success with The Yardbirds, Bluesbreakers, Cream, Blind Faith, Derek, and the Dominoes, Delaney & Bonnie, and his solo material. Some of his signature songs include "Layla," "Change the World," "Tears in Heaven," and "My Father's Eyes." He's also known for his cover of Bob Marley's "I Shot the Sheriff."
Ginger Baker
Ginger Baker is known as the first superstar drummer in rock music.
His drumming style encompasses various styles, from African music to jazz. He's known as a pioneer of rock drumming and also jazz fusion percussion.
He reached fame by drumming for Graham Bond Organisation, Cream, Blind Faith, and Ginger Baker's Air Force. Throughout the 1970s, he lived in Nigeria, pursuing his love of playing African music and collaborating with Fela Kuti.
Jack Bruce
Jack Bruce played bass and was the lead vocalist of Cream. He first achieved success in Graham Bond Organisation and John Mayall & The Bluesbreakers.
After his time in Cream, he led a very successful solo career and collaborated with other musicians. His solo album Songs for a Tailor became a worldwide success. He also formed the blues-rock band West and also became a touring bass player.
FAQs
Question: What was Cream Best Known for?
Answer: Cream has a very unique sound for its time. They combined rock with blues and jazz. Their later material was also more psychedelic and progressive. All three musicians were dexterous; they often played extended live shows that turned into intricate jazz jam sessions.
Question: Why is Cream a Good Band?
Answer: Everyone will have a different answer to this question. I think it's because their music was a blend of subtly and power. The band has excellent musicianship and strong writing abilities, so every album features solid songs. Because of their instrumental prowess, they invented a new style of rock that would later become progressive rock.
Question: Is anyone from Cream still alive?
Answer: Unfortunately, Eric Clapton is the only surviving member of Cream. Ginger Baker died in 2019 from a critical illness. Jack Bruce died of liver disease in 2014.
Bottom Line
Even though Cream had a brief career, they're known as one of the most monumental rock bands in history. Clapton, Bruce, and Baker were all distinguished musicians and Cream became the first supergroup. All three musicians continued their successful careers after Cream broke up and reunited twice.