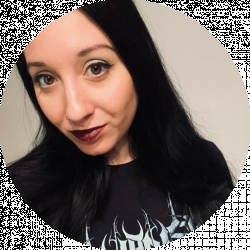 Latest posts by Stephanie Jensen
(see all)
Do you feel like you see Led Zeppelin merch everywhere? You're not alone! Led Zeppelin merch is very common. There are so many Led Zeppelin fans, and they want to show off their love for the iconic band. So much so to where Led Zeppelin shirts are some of the most common in the world, in addition to Nirvana, Rolling Stones, and Sublime shirts.
Do you want to learn more about Led Zeppelin merch? Here, I will give you essential information, such as the history of Led Zeppelin merch and the items you need to add to your collection!
Top Picks
What Is Led Zeppelin Merch?
As with many bands, the legendary rock band Led Zeppelin creates their own merch and sells it to fans. I will go over the most common merch items later in the article. Led Zeppelin has its own store where you can buy their licensed merch. They also sell their merch to different stores, which then resell it.
Some sellers even sell custom Led Zeppelin merch — while most of these are probably bootlegs (meaning the band won't make any money off of the merch sale), you're still getting a unique piece of Led Zeppelin merchandise.
Essential Led Zeppelin Merch
Do you have no Led Zeppelin merch? I find that hard to believe! If you don't have any Led Zeppelin merchandise and don't know where to start, here's the essential merch you need from the band.
T-Shirts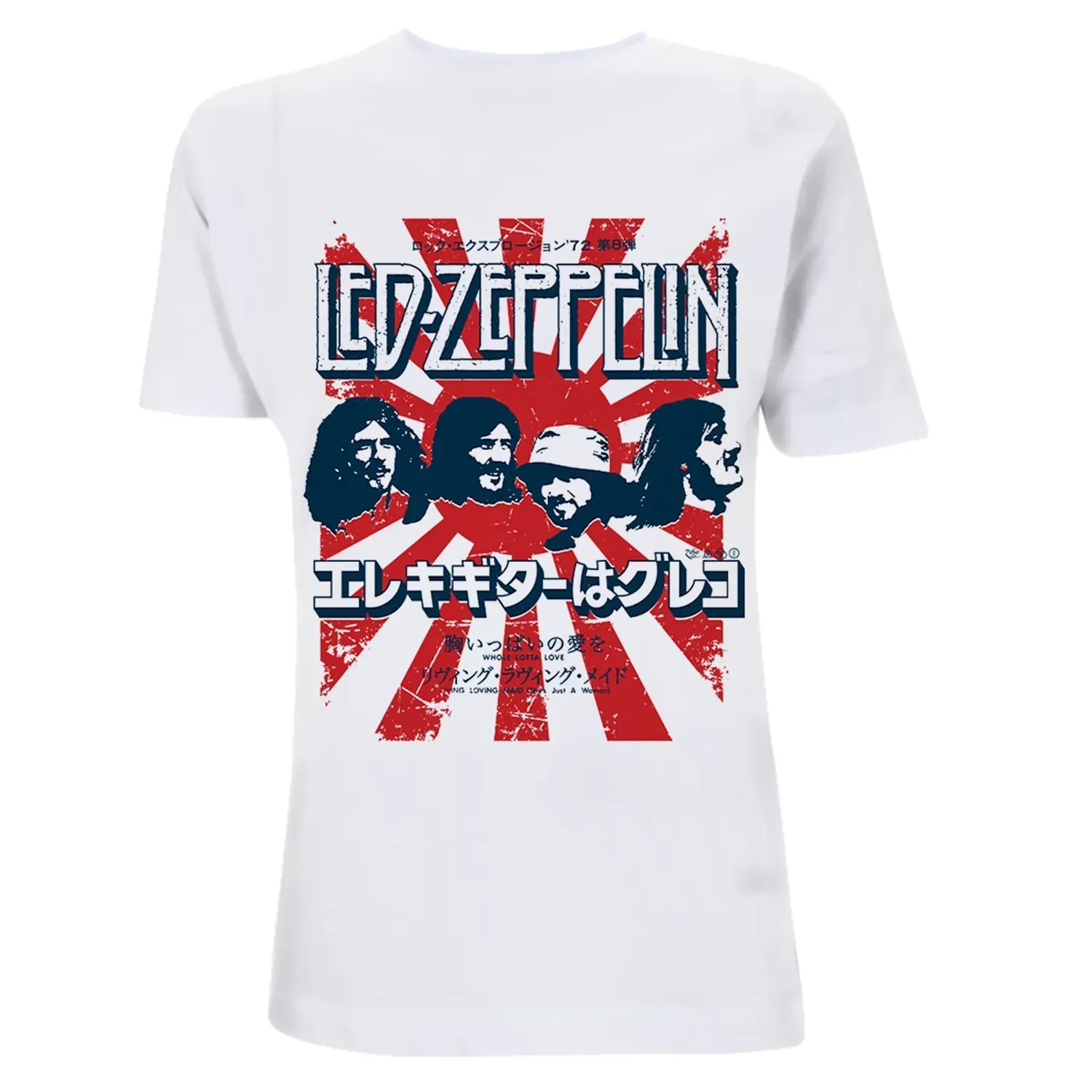 Led Zeppelin has various t-shirts with bold designs. These vary between their album covers and their classic artwork, such as the Icarus. No Led Zeppelin merch is complete without a shirt from the iconic band!
If you're not sure which Led Zeppelin shirt to get, I suggest choosing the band logo shirt and/or Zoso symbols and then getting more from there. I have some more unique Led Zeppelin merch designs, so it's always worth seeing what is out there.
LPs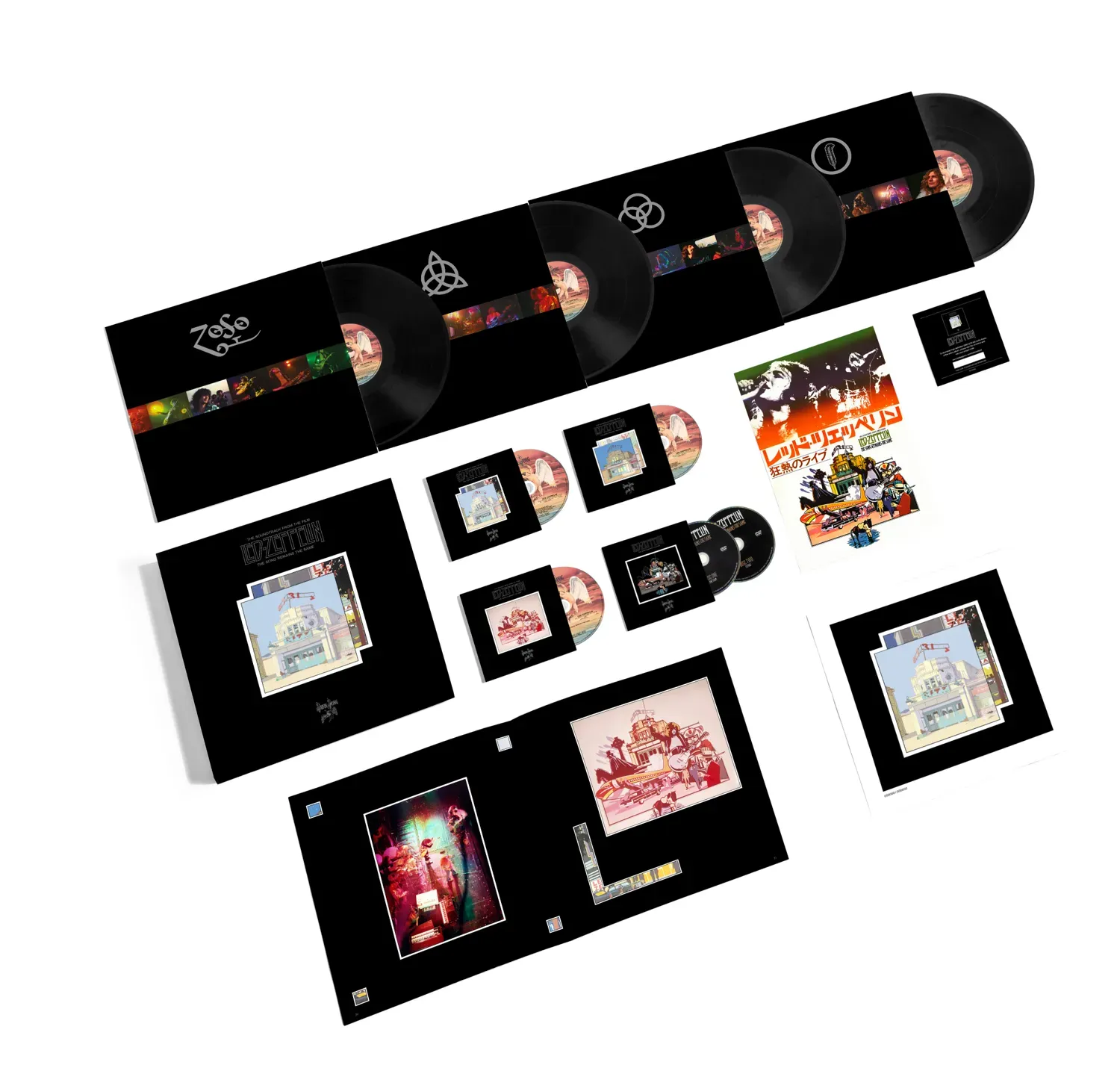 Led Zeppelin has various LPs (also called full-length albums). Even if you do streaming, all Led Zeppelin fans should have physical copies of the band's albums. While owning vinyl is popular, you can also choose CDs or even cassettes. If you're not sure which Led Zeppelin albums you should own, start with the first four. Then, buy more of your favorite albums from this band.
I actually inherited my dad's Led Zeppelin vinyl. I definitely recommend getting some vinyl if you haven't yet. I know I sound like a broken record here (no pun intended), but the Led Zeppelin vinyl really sounds better than listening to their music on other formats.
Posters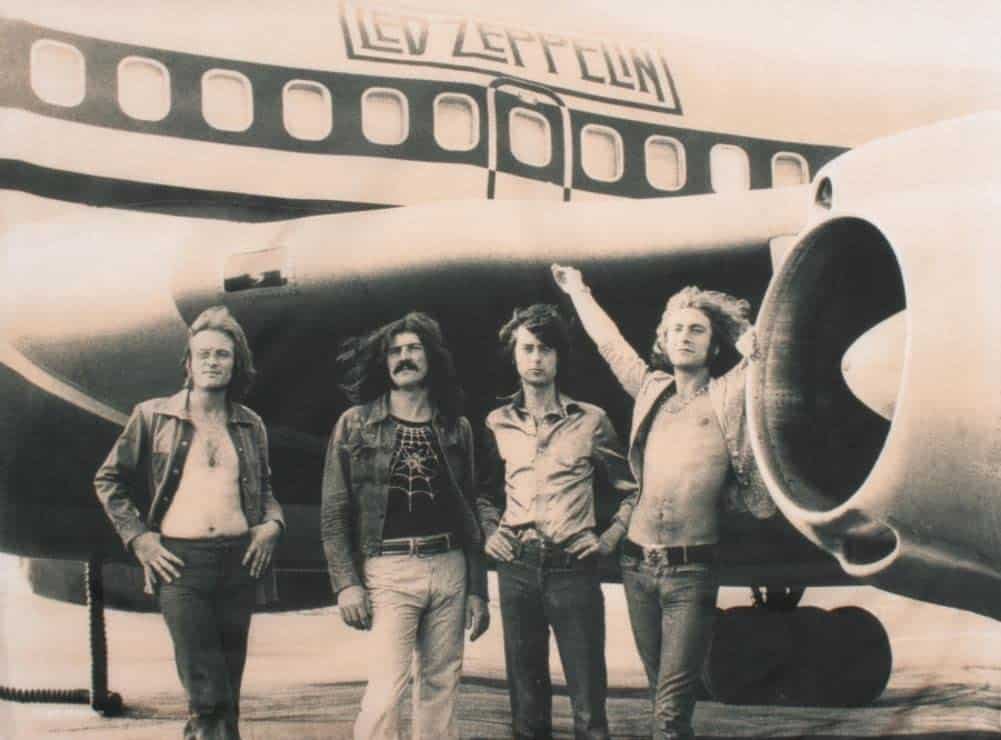 Whether you're looking for a way to spice up your college dorm or you're an adult and want to live out your youthful days, Led Zeppelin posters are another classic merch choice. You can find all types of Led Zeppelin posters in various sizes.
You can also choose different poster materials, though the paper is the most common. You can frame the poster if you don't want to hang a poster up with thumbtacks. I have the "Stairway to Heaven" poster, and it's one of my favorites, so I definitely recommend Led Zeppelin posters.
Live DVDs
Led Zeppelin broke up in the late 70s and hasn't played a live show since. Fortunately, there was footage captured from those glory days, and there are various Led Zeppelin live DVDs out so you can still enjoy the band's live show.
You can find both footage compilation DVDs in addition to DVDs devoted to one performance. There are also DVDs that include interviews, backstage antics, and more.
Unique Led Zeppelin Merch
While the most common Led Zeppelin merch is essential, it's also worth it to look for unconventional merch. There are so many unique pieces of Led Zeppelin merchandise. If you already have some Led Zeppelin merch, here are a few more items to add to your collection.
Biographies, Anthology, and Tab Books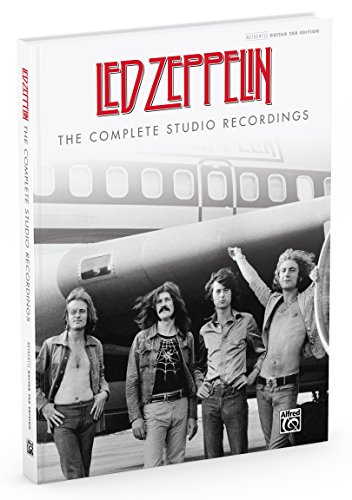 There are various Led Zeppelin biographies, written by the band members themselves, by family members or spouses, and even Led Zeppelin books written by music journalists. These books tell detailed accounts about the band, their music, their success, and more.
Some Led Zeppelin books focus on the entire biography of the band. In contrast, others are memoirs highlighting main events, such as the writing/recording of an album or a memoir about a specific tour.
If reading isn't your thing, there are other anthologies available. Examples of other Led Zeppelin anthologies include photography books. These books are great as coffee table pieces.
What if you're a guitar or bass player and want to learn Led Zeppelin songs? Instead of scouring the interview to find the tabs, buy a Led Zeppelin tab book. You can find tab books for every Led Zeppelin album. I've also seen Led Zeppelin tab books and sheet music for other instruments, such as the piano.
Documentaries
In addition to the Led Zeppelin biographies, anthologies, and tab books, you can opt to watch a Led Zeppelin documentary. These documentaries may feature one or all members of the band as well as live performances. These documentaries are fascinating because you can see the band members in organic ways.
Car Decals
Do you want to express your love for Led Zeppelin in your car? Choose car decals. These are special stickers that you attach to your car window. While they may fear wear and tear as well as fading from the fun, car decals can still last years. The most famous Led Zeppelin car decals are the Zoso symbols.
Sculptures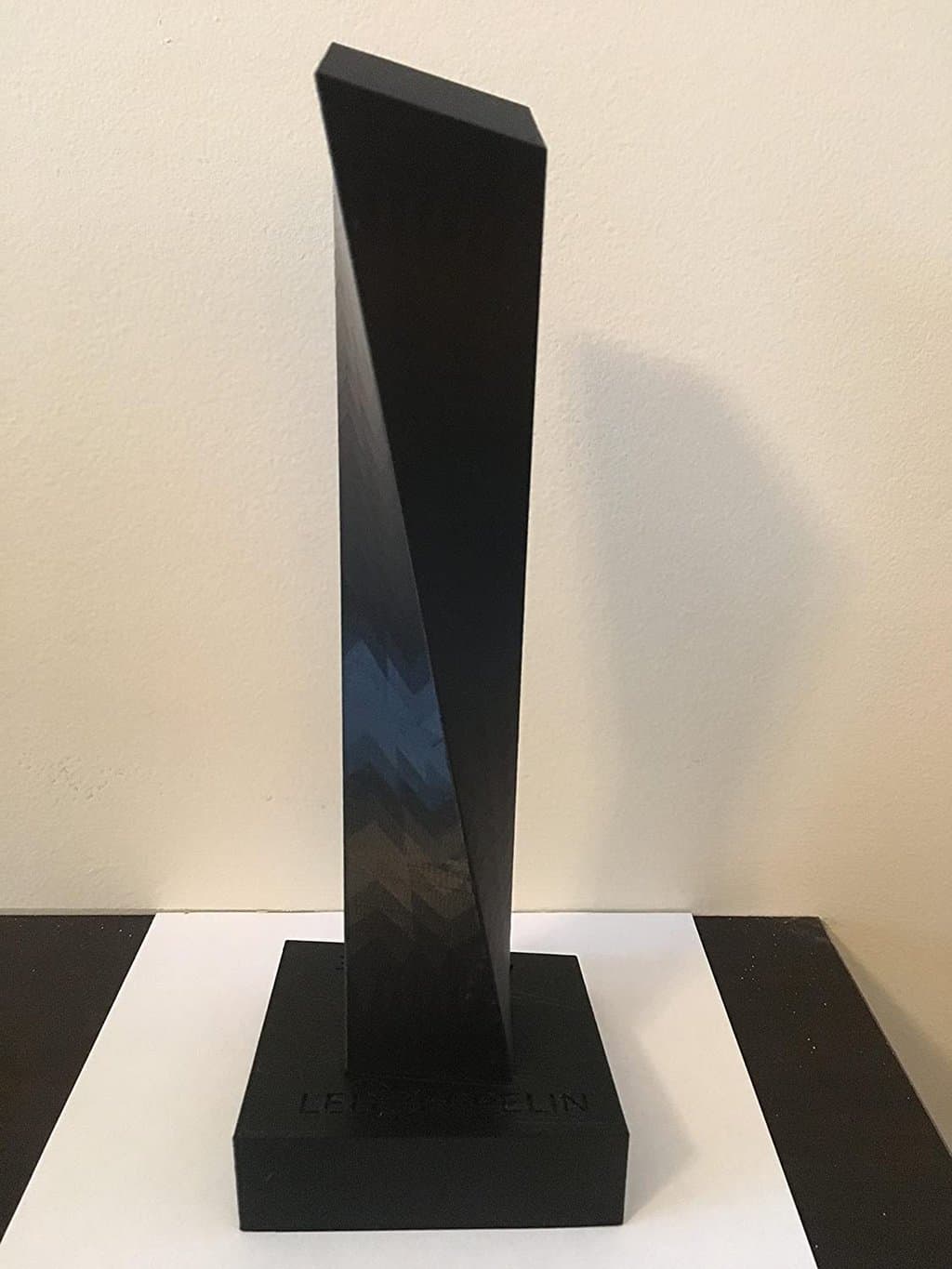 Surprisingly, there are a few Led Zeppelin sculptures out there. One is "The Object" from the cover of Led Zeppelin's 1976 album Presence. You can find various Led Zeppelin sculptures in all different sizes and price ranges.
But know that "The Object" sculpture is expensive, which is why I would choose any of these other merch items over the sculpture. I think these sculptures are better-suited for massive Led Zeppelin fans who are also merch collectors.
Pins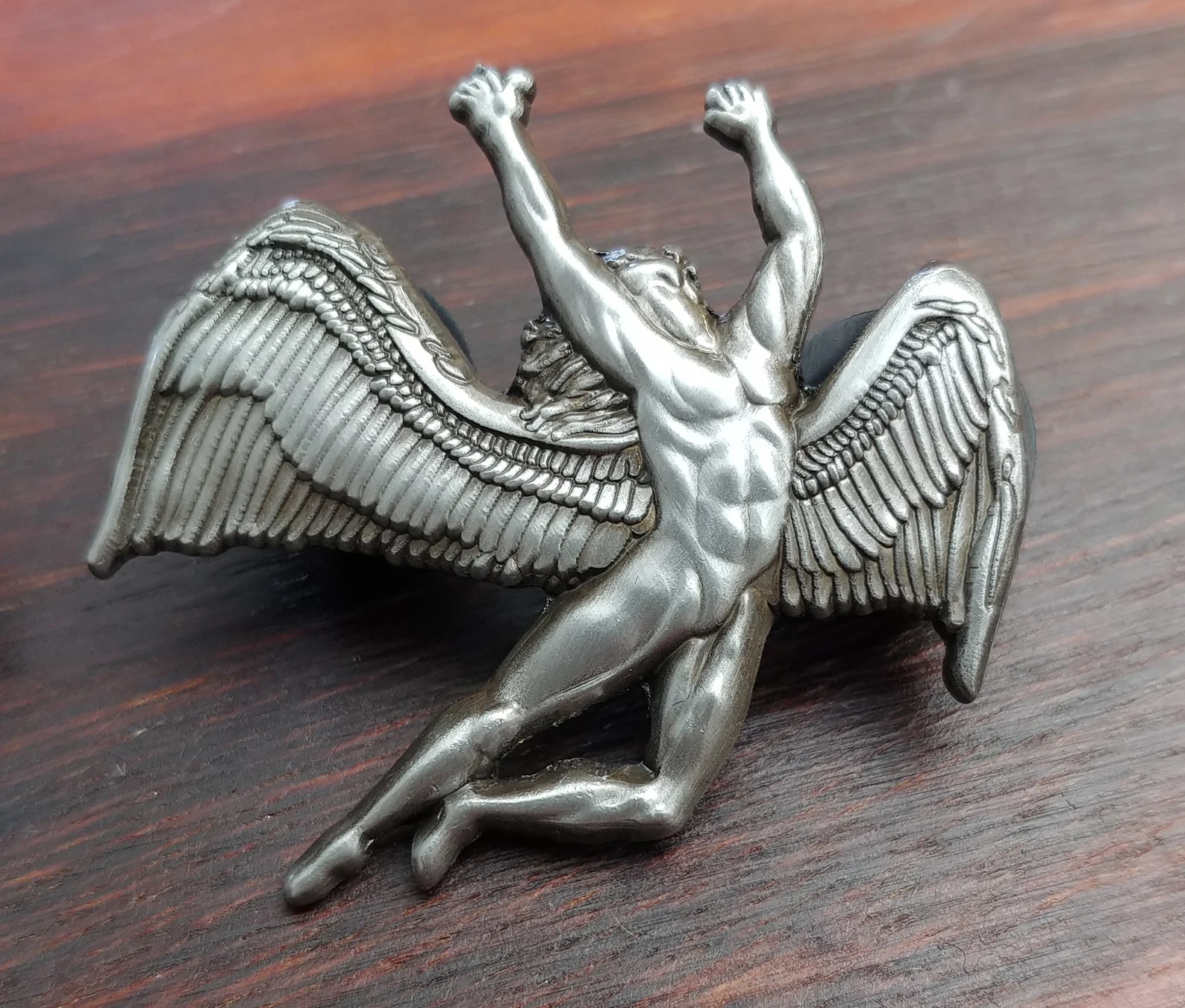 Do you not want Led Zeppelin apparel but still want something to wear on a shirt? If so, consider a Led Zeppelin pin. I've seen different Led Zeppelin pins, but I personally think the Icarus pin looks the coolest.
While you can wear a Led Zeppelin pin on any article of clothing, I think they look the best on patch jackets or vests. Denim and leather are the best options for rock jackets and vests, though you can make a battle jacket or vest in a variety of materials.
Grinder
Grinders are objects that grind up an herb into a powder-like consistency. They're often used to grind…well, that herb. But you can use a grinder for a variety of plants.
Anyway, you can buy special Led Zeppelin grinders. I've seen Icarus grinders as well as grinders with various album artwork.
Postcards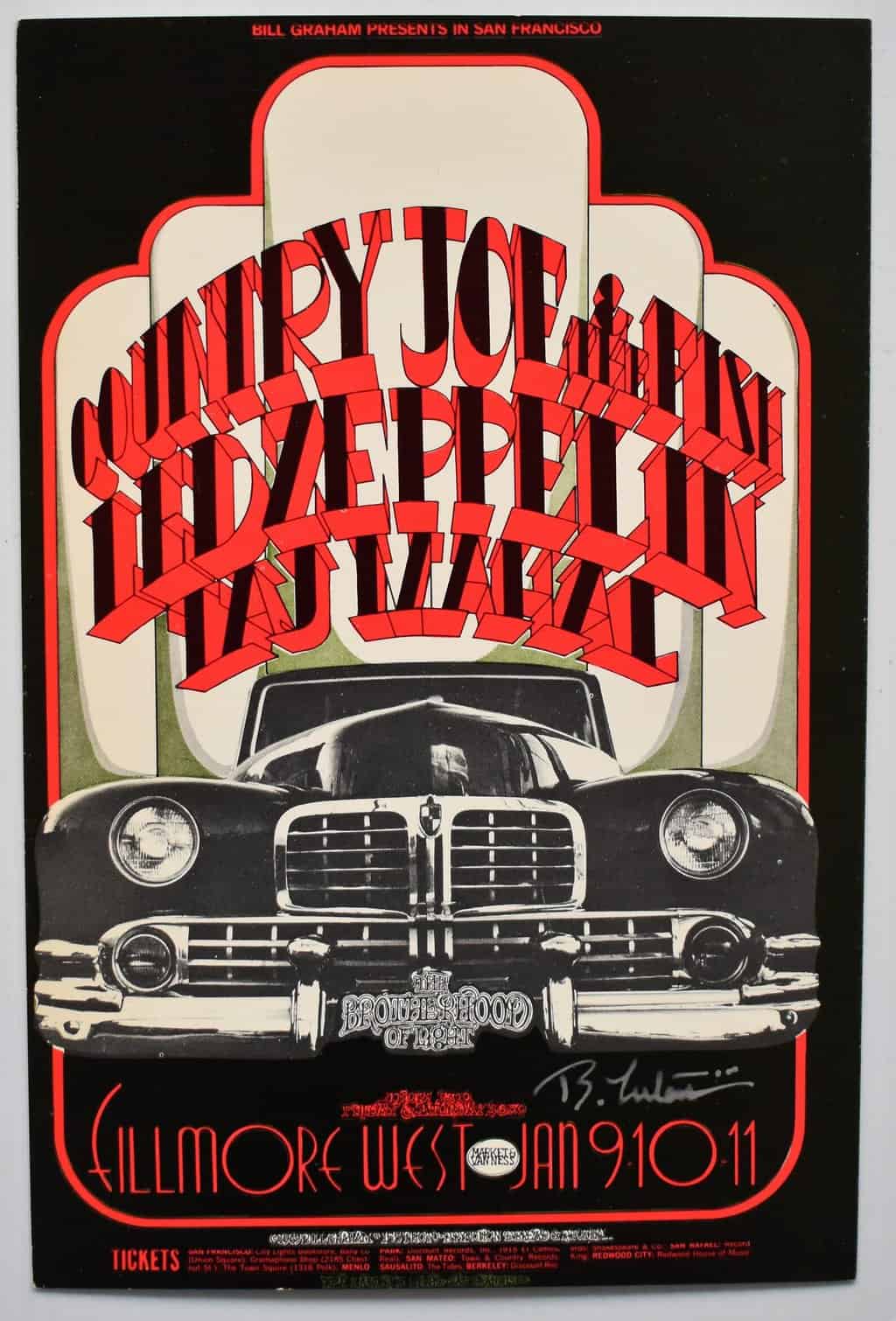 If you really like artwork, I suggest looking into Led Zeppelin postcards. You can find different Led Zeppelin album designs as postcards. I think the idea of sending postcards is neat, even in our digital age. While postcards may not suit all Led Zeppelin fans, I think they're a special touch for the more nostalgic fan.
Tea
Led Zeppelin has inspired nearly every type of business, including the tea business. There's actually a tea company called Physical Grffitea, named after the classic Led Zeppelin album Physical Graffiti. Physical Graffitea is a tea place in New York's East Village, located in one of the two buildings photographed for the album cover.
While not technically owned by the band, Robert Plant is actually a regular customer! I've never been to this tea place, but I love tea and will love to stop in and try some of their tea the next time I'm visiting New York.
Scarves
I didn't find this out until recently, but Robert Plant was selling his own scarves at one point. The scarves have his Zoso logo (the feather in the circle) and had his name stitched in.
They were a limited edition item. I'm not seeing them available anymore, so that tells me they're no longer in production. Still, you may be able to find Robert Plant's scarves on eBay or another marketplace.
Action Figures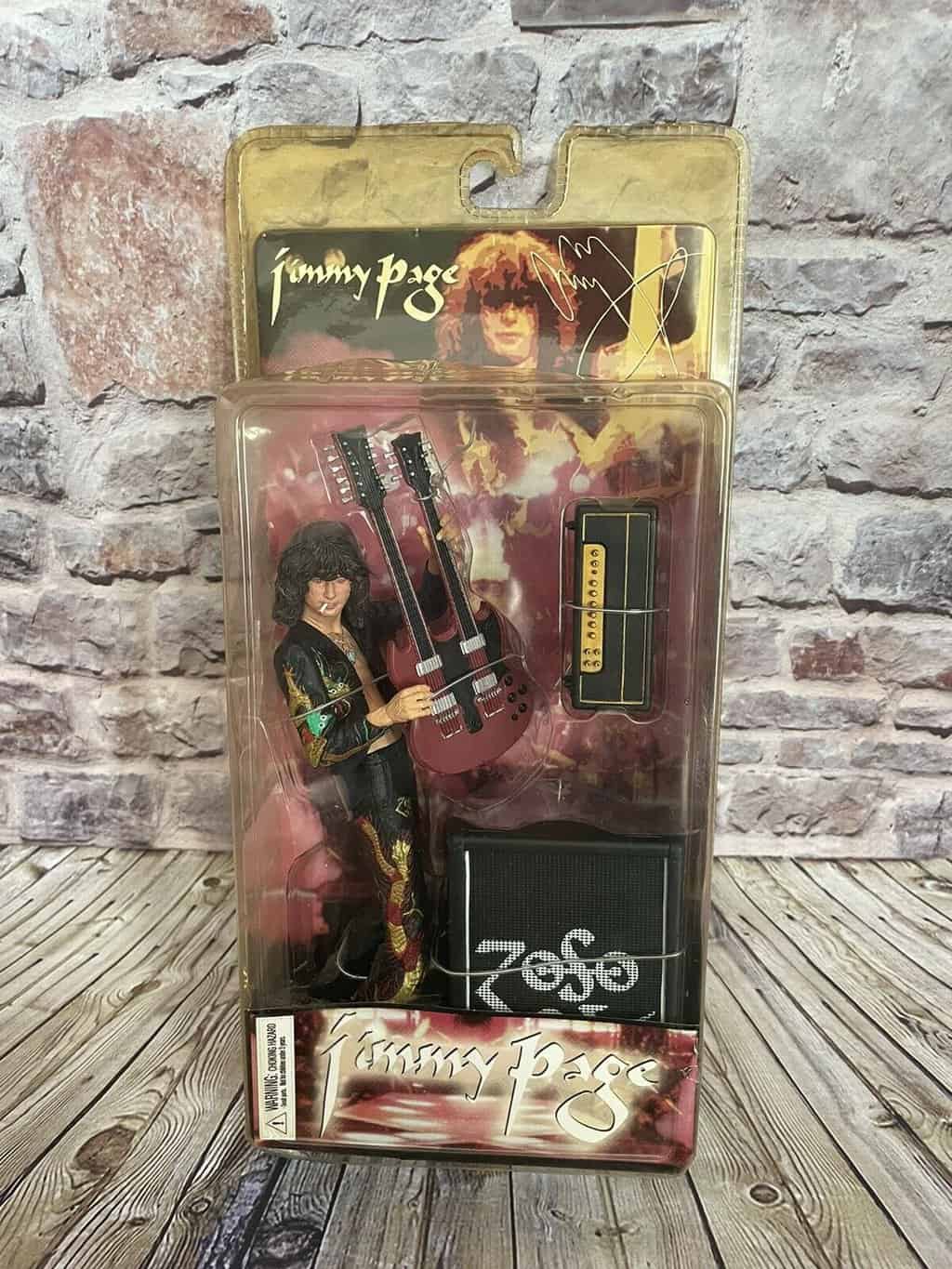 I love band action figures! They're great collector's figurines and are also the perfect gift for kids. I'm actually shocked my brother never had Led Zeppelin action figures — he used to collect rock band action figures as a kid. There are action figures for all Led Zeppelin members, but the Jimmy Page ones are the most valuable and expensive. I'm finding a ton on eBay and Amazon, so be sure to keep checking these marketplaces for Led Zeppelin action figures. I may even get one for my nephew!
Vintage Led Zeppelin Merch
Since Led Zeppelin formed in the late 60s, you can find a lot of valuable vintage merch from the band. Here are some classic examples of vintage Led Zeppelin merch.
Concert Memorabilia
There are the rare people out there who were able to attend a Led Zeppelin concert. And those same people may have some concert memorabilia, such as an old ticket, wristband, concert program, backstage pass, a bag, or a signed poster. Surprisingly, a lot of sellers aren't selling them for a big price, so you can easily pick up any concert memorabilia and add it to your collection.
Out-of-Print Shirts
Led Zeppelin released some of the earliest band merchandise, such as t-shirts.
Many are out-of-print, such as old tour shirts. These shirts do have notable images and symbols that you can find on newer shirts now, but knowing if they're true vintage shirts can be tricky.
I suggest first looking at the maker of the garment. Make sure that was the official Led Zeppelin shirt printing company for the time period or if that company is still in business.
Other aspects, such as handmade stitches and old printing practices, are also indicators of authenticity.
Original Concert Posters and Flyers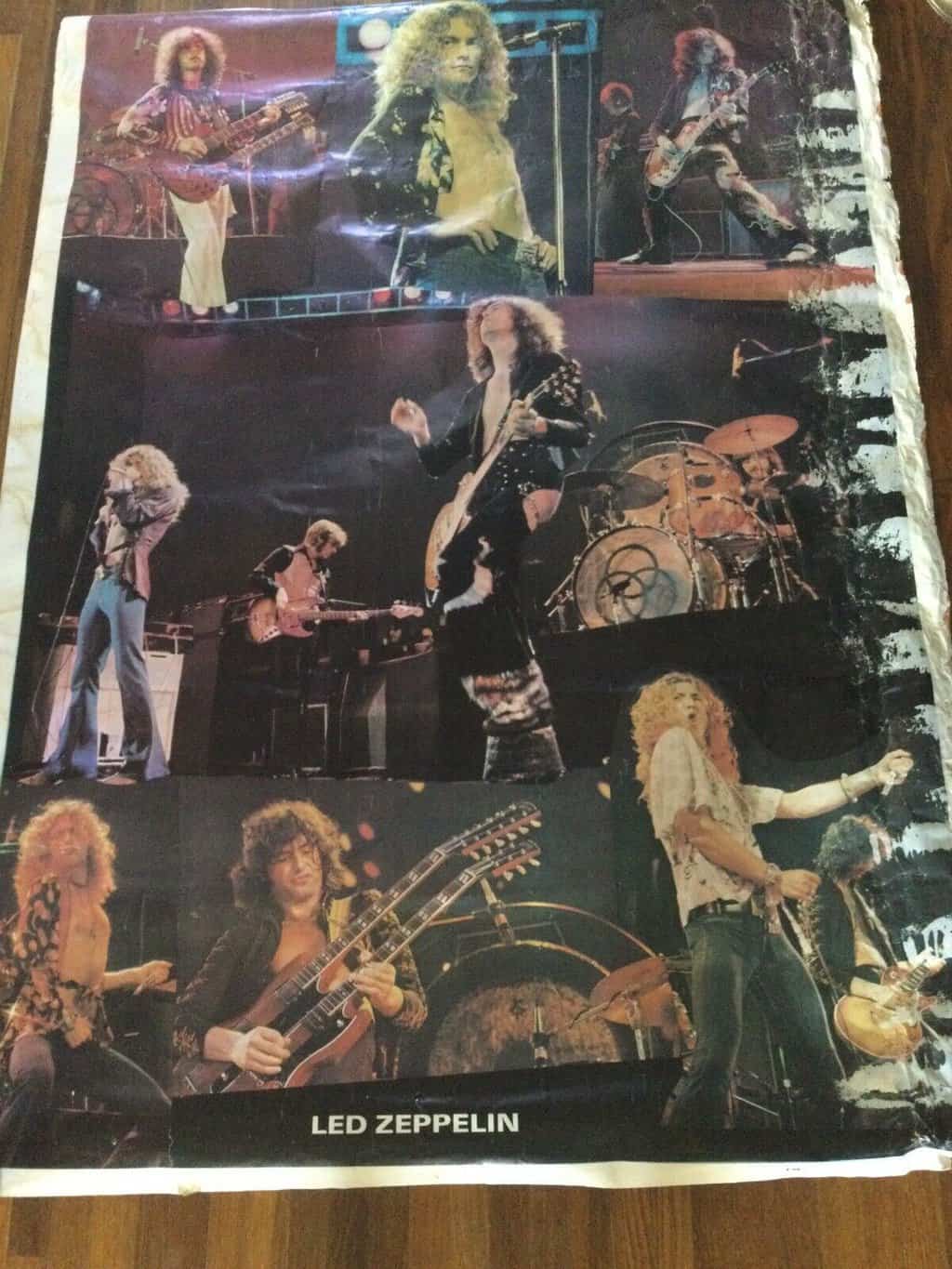 Before the days of social media, bands and labels used posters and flyers to promote a band, their new music, and their concerts. You can find authentic Led Zeppelin concert posters and flyers back from their golden days. They're usually floating around marketplaces such as eBay. Since these posters and flyers are rare, I suggest framing not and not hanging them up with thumbtacks.
Can You Buy the Band's Endorsed Instruments?
All of the Led Zeppelin members had iconic instruments. Can you buy the same instruments that the members used, specifically the instruments that the band endorsed?
Jimmy Page's Guitar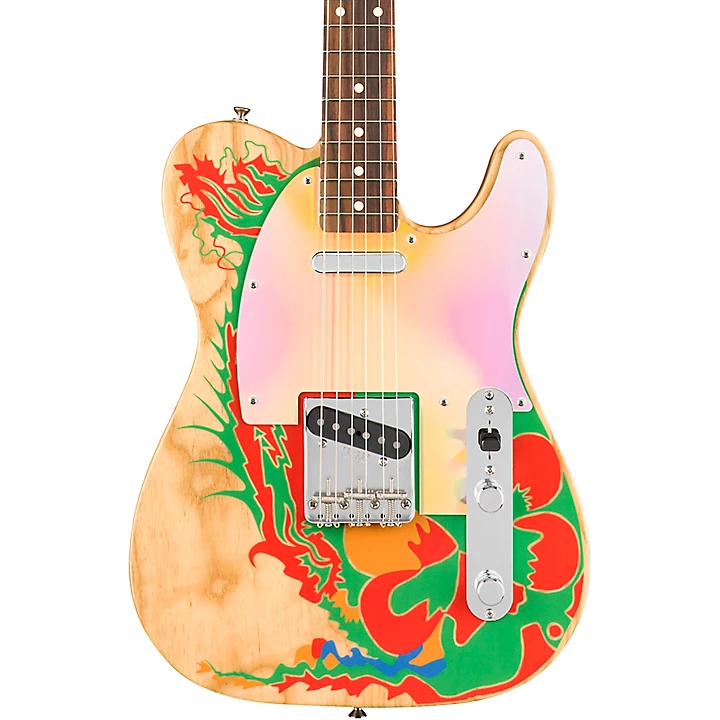 There are quite a few Jimmy Page guitar models you can still buy. One of his most iconic is the Fender Jimmy Page Telecaster Electric Guitar. This is one of the first guitars that Jimmy Page used — in 1969, to be exact. Fender recreated it; while it's not vintage, it is the same guitar that Jimmy Page used.
I would only buy this guitar if you're a big Jimmy Page fan and want one of his guitars as a collector's item. Customers complained about many cosmetic issues, which is disappointing considering this is an expensive guitar.
There's also the Fender Jimmy Page Mirror Telecaster with a white blonde finish. This is a replica of a guitar that Jeff Beck gave to Jimmy Page in 1966. It was one of the guitars that Page used during the writing and recording of Led Zeppelin's first album.
While this is more expensive than the other Jimmy Page Telecaster I mentioned before, I'm pretty blown away by this guitar. The guitar has an amazing tone, and players have mentioned the feel is great. The pickups on this guitar also sound amazing. I recommend the Mirror Telecaster over Page's other signature Telecaster.
John Paul Jones' Bass
Led Zeppelin bassist John Paul Jones is still active today. In 2021, he got a Signature E-Bass from Manson Guitar Works. It's a replica of another bass made in the 90s, though it has some upgrades such as new pickups and circuits for improved dynamics. Fans can buy this updated guitar. While both basses are expensive, I love this night sky black finish as opposed to the black finish.
John Bonham's Drums
John Bonham only used Ludwig drums. Bonham died many years ago, but Lugwid re-created this legendary drum kit that Bonham used so that fans can achieve that same hard-hitting sound. This is a great kit because it's customizable — you can play like Bonham or take his influence to carve your own path as a drummer.
Many reviewers also said this kit is high-quality and lasted them a long time. I'm impressed by the amazing tone of this kit and its versatility. While this kit is expensive, I recommend Bonham fans buy this kit, even for the price.
You can also find some drum kits that Bonham used available for auction.
Tips to Find the Best Led Zeppelin Merch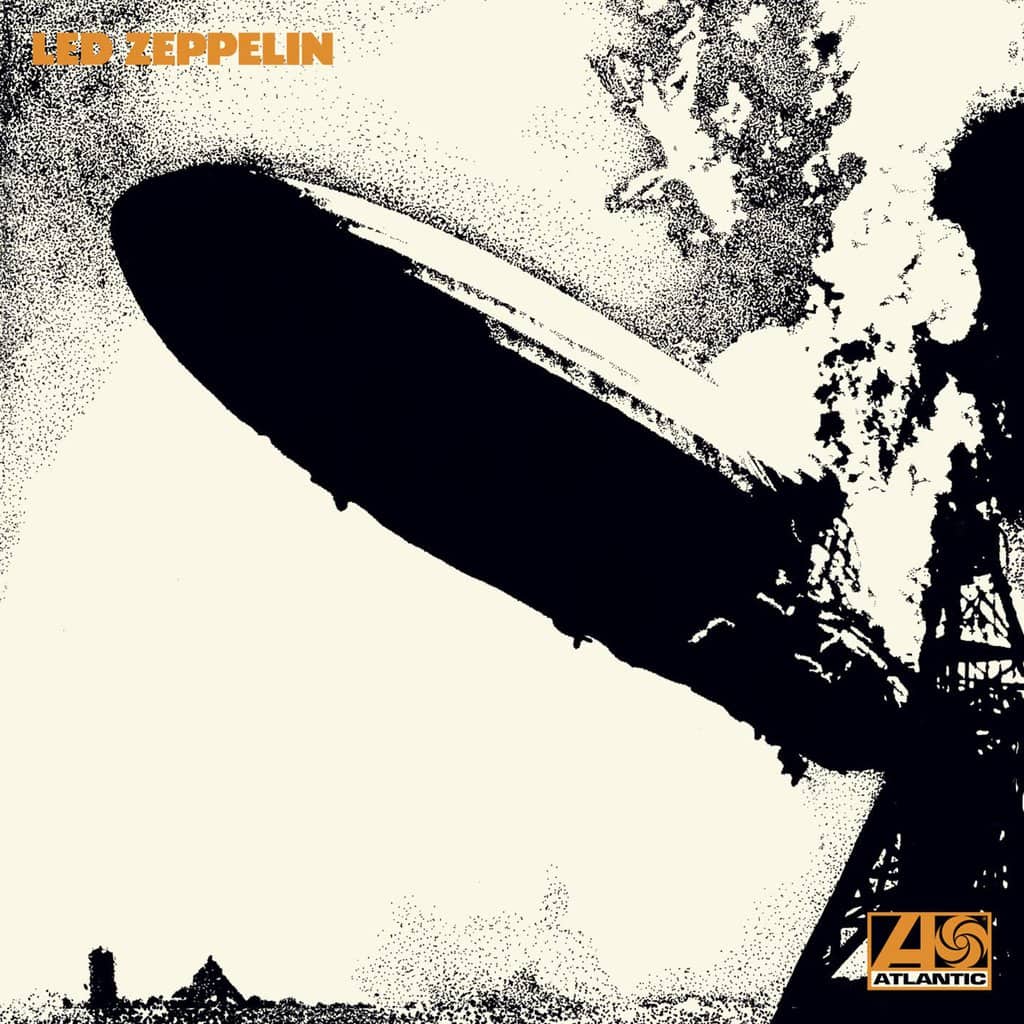 Know your favorite Led Zeppelin album. Buy merch from that album, such as shirts and posters.
Since some band members have their own merch and memorabilia, it's also worth it to look into the items they sell personally
While it's best to only get licensed merch, you can find more expressive pieces that fans made
Always make sure any vintage item you buy is authentic
Look into other types of apparel other than t-shirts, such as hoodies
If you're buying a t-shirt, be sure to know the type you want (unisex, women's, etc.) and the size. If you're ordering online, most sellers include a size guide.
Know how to pair your classic Led Zeppelin shirt — stylish suggestions include leather or vinyl pants/leggings, leather jackets, jeans, and boots.
Where to Get Led Zeppelin Merch
Are you ready to get Led Zeppelin merch? If so, you'll want to know where to look. Here are some of my recommendations.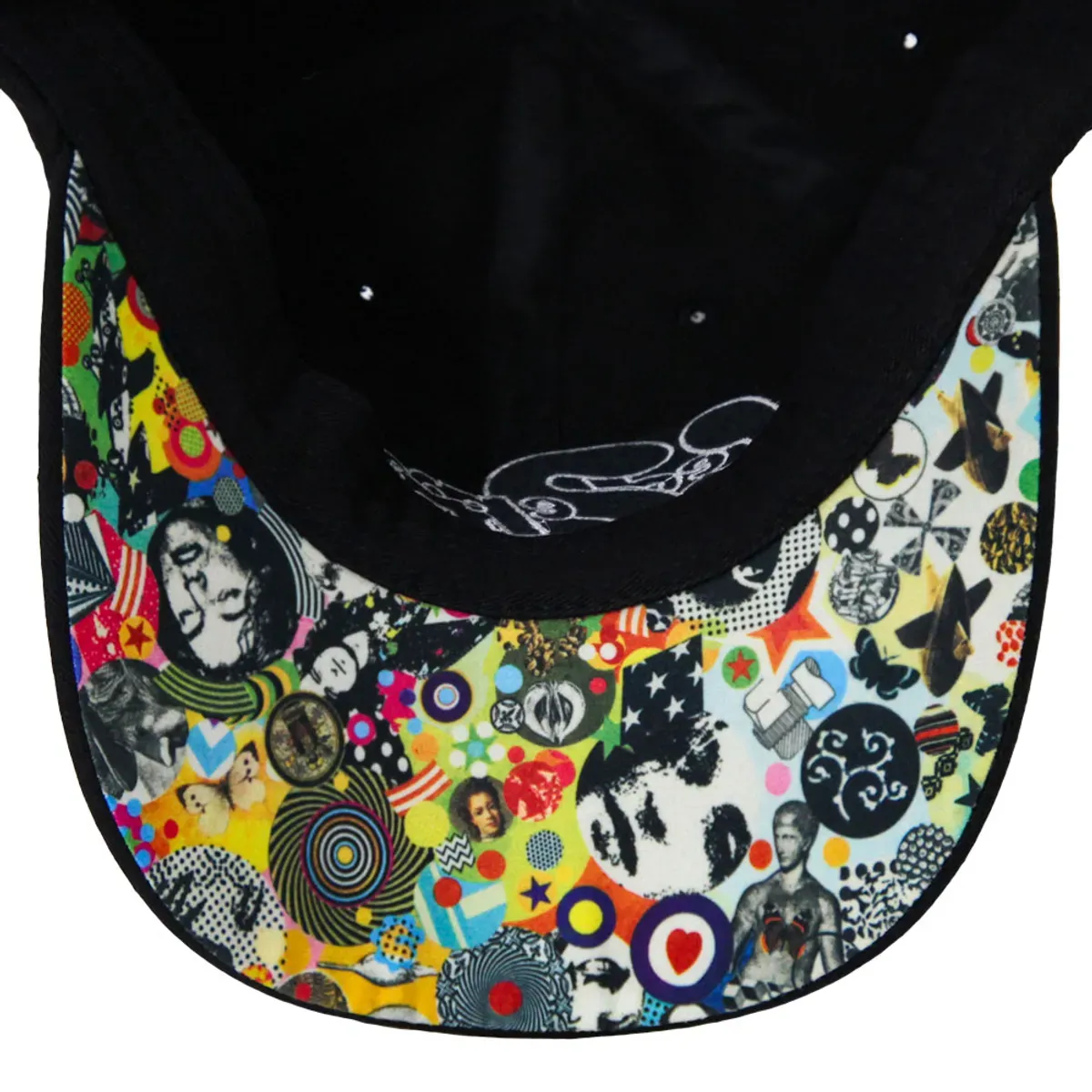 The first place you should look when buying Led Zeppelin merch is the band's official website. Not only can you find classic items from the band but also limited edition merch. Looking around their merch store, I see plenty of items I've never seen before. I also see plenty of unique items, even pinball machines!
I've ordered from Rockabilia several times. I've always had good experiences, specifically fast shipping times and no order issues.
They sell officially licensed merch from a ton of your favorite bands, including Led Zeppelin. They also sell some unique pieces of merch that I don't see very often. They sell all types of Led Zeppelin apparel and other types of merch.
If you want more than Led Zeppelin and rock band merch, Rockabilia also sells other merchandise from pop culture. I've purchased a few movie tees from this website before!
I never heard of this website before. But they do sell unique Led Zeppelin merch. Merchbar handpicks their Led Zeppelin merch, selling both classics and unique pieces.
They also sell a variety of Led Zeppelin merch, from shirts all the way to vinyl. They also hold sales and other specials, such as merch items that qualify for free shipping or can ship in one day.
Backstreet Merch is another website I've never heard of, but they also sell a variety of Led Zeppelin products. All of their merchandise is licensed, and they sell everything from t-shirts to hoodies.
I'm pretty impressed with this company's range of products. I've also seen some products on this website that I haven't seen anywhere else.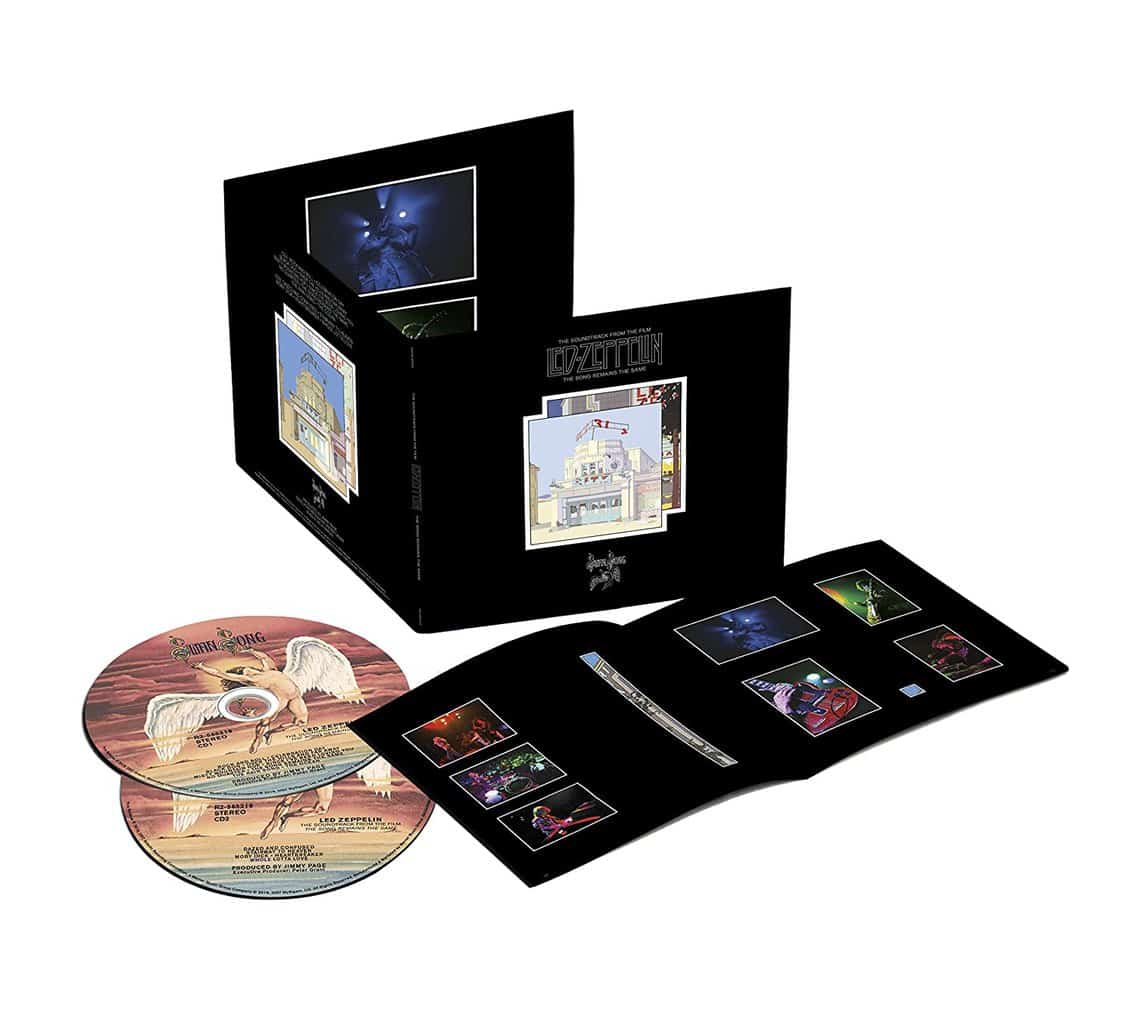 Believe it or not, Amazon is one of the best places to get band merch in general — not just Led Zeppelin merch. They sell everything from shirts to posters.
They feature one of the most extensive shirt selections I've seen, selling both men's and women's Led Zeppelin shirts. I've also seen some merch items on Amazon that I've never seen anywhere else. Just be sure to research the product and seller to ensure that you're buying officially licensed merch.
Merch Jungle is another website I've never heard of, but they also sell officially licensed Led Zeppelin merch. Their merch doesn't only include apparel but all categories of Led Zeppelin products.
This includes vinyl, CDs, and even accessories. They ship worldwide and promise a fast delivery. Scrolling through the products, I'm also seeing some shirts I've never seen before.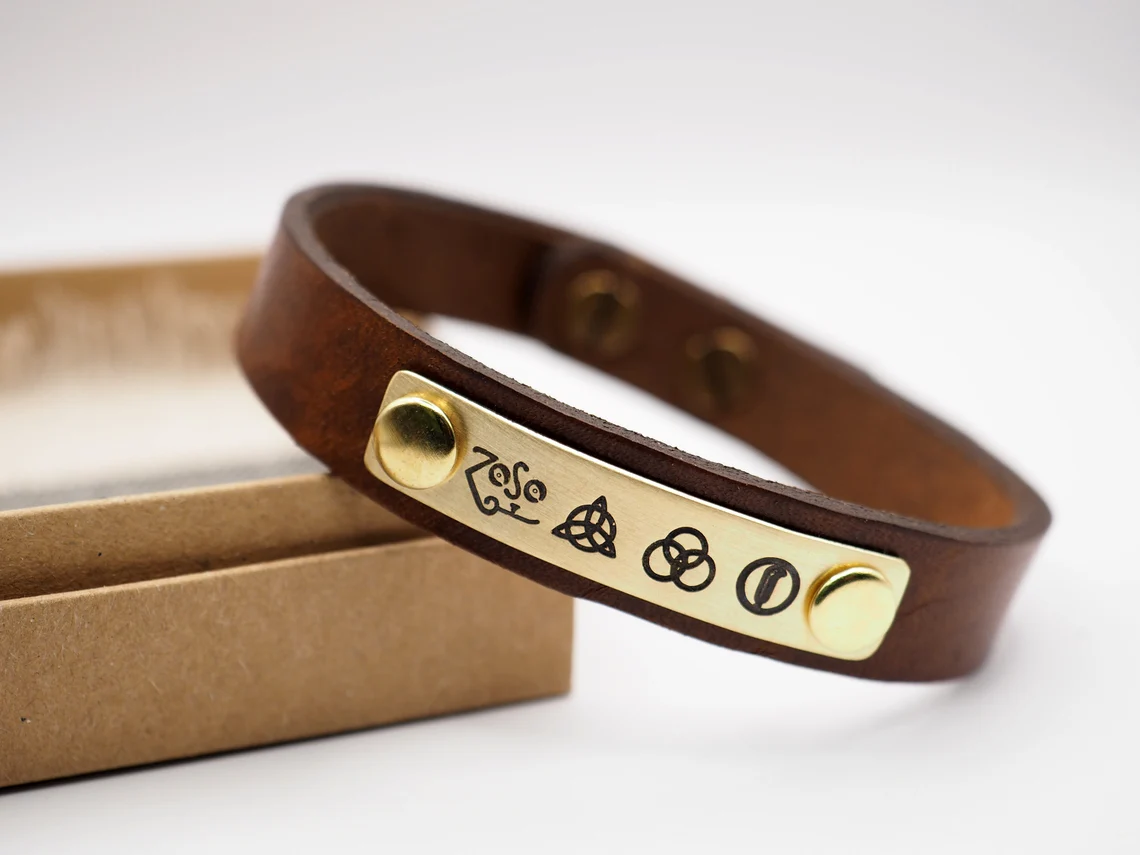 You can find a lot of cool handmade and custom Led Zeppelin items on Etsy. While I doubt any of them are licensed, you're sure to find something unique on Etsy.
Just a quick look on Led Zeppelin's Etsy category, I see Christmas ornaments, magnets, patches, notebooks, and more. You can also find vintage Led Zeppelin items on Etsy, but I suggest checking the authenticity of these items first.
My Favorite Pieces of Led Zeppelin Merch
Are you ready to buy Led Zeppelin merch? Here are my favorite examples of Led Zeppelin merch.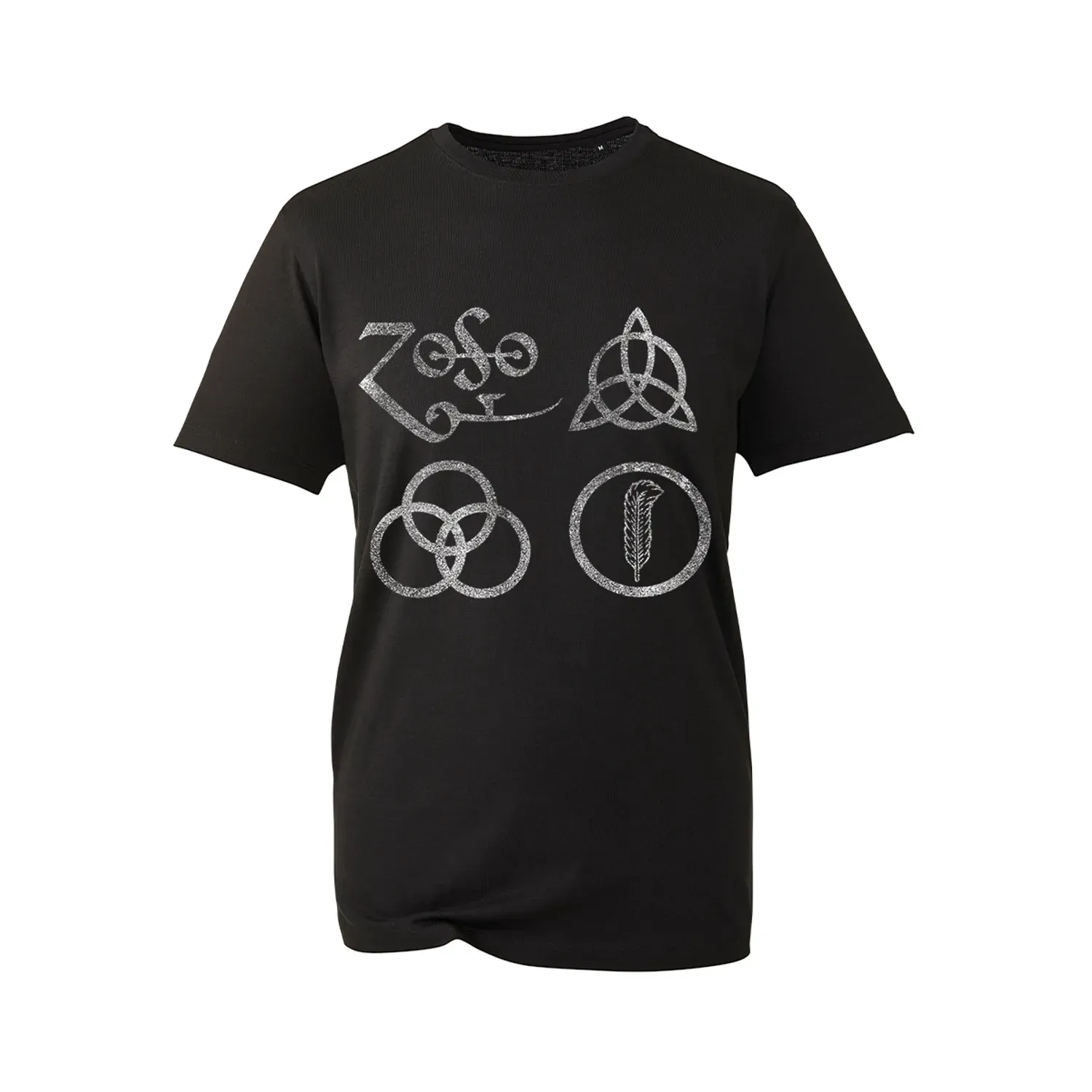 I love how this shirt is a unique take on a classic. This shirt is black and features the Zoso symbols on the front and the Led Zeppelin band logo on the back. The designs are in white and have a distressed effect.
This shirt is made of 100% ringspun cotton and is available in sizes small to 3XL. It's available on the official Led Zeppelin store.
Are you finding some Led Zeppelin merch for your little one? If so, check out this Led Zeppelin Bodysuit for babies! The bodysuit is black and features the Icarus design with the band logo and text "United States of America 1977." This bodysuit is ideal for babies ages 12-24 months. They're currently out of the small, which fits babies of six months old.
I personally think III is the band's most underrated album. It features classics such as "Immigrant Song" and really shows the band's progression. If this album isn't in your vinyl collection, I definitely recommend getting yourself a copy! Plus, it's on sale now at Merchbar. Merchbar also promises that their vinyl is in anti-dust sleeves and has never been touched by human hands.
I love band merch coffee mugs. I have a few of them, and they're such fun items to collect. This Houses of the Holy coffee mug is the perfect example.
The mug is white and features this iconic album cover. Sure, it may not be the mug that you reach for when the in-laws are in town (unless they're also Led Zeppelin fans), but it's a great mug to drink out of every morning. Keep in mind that the coffee mug is unavailable at Backstreet Merch, though I'm also seeing it available on Amazon.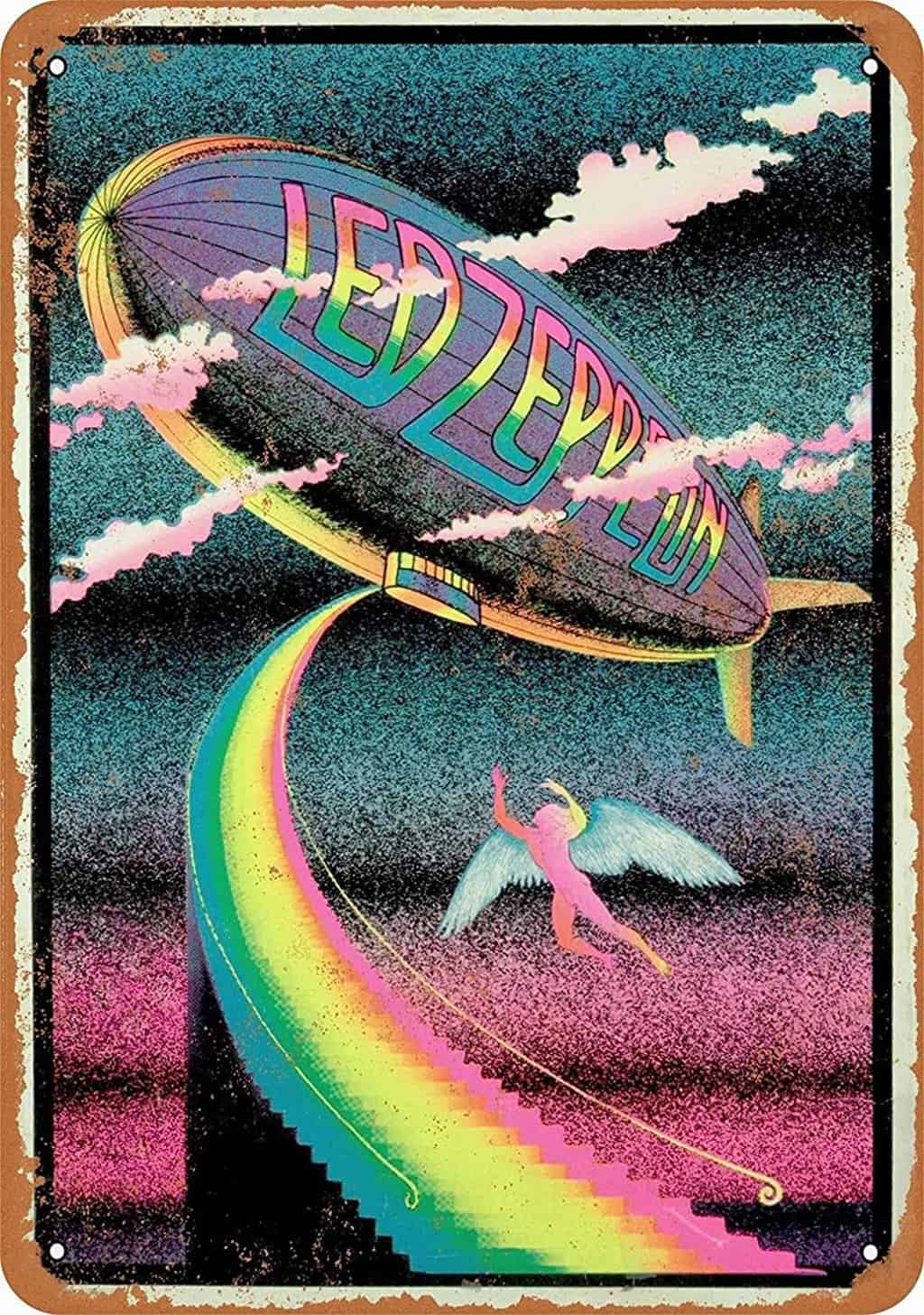 I love these metal posters. I have a few of them, and I think they're so neat. They also look slicker than your average paper posters. That's why I'm listing this Led Zeppelin sign.
This sign has a rainbow stairway leading to the Led Zeppelin blimp. There's also the Icarus design. The sign has bright colors, making it stand out even more.
I see so many of the same Led Zeppelin shirts that I like something different, and there are no shirts more unique than show flyer tees. This one is the perfect example. It depicts a show that took place in 1971 at Wembley, a stadium in London.
The shirt is simple, featuring different colors in a retro design with the Zoso symbols. But you know that show was special and deserves to be commemorated as a shirt.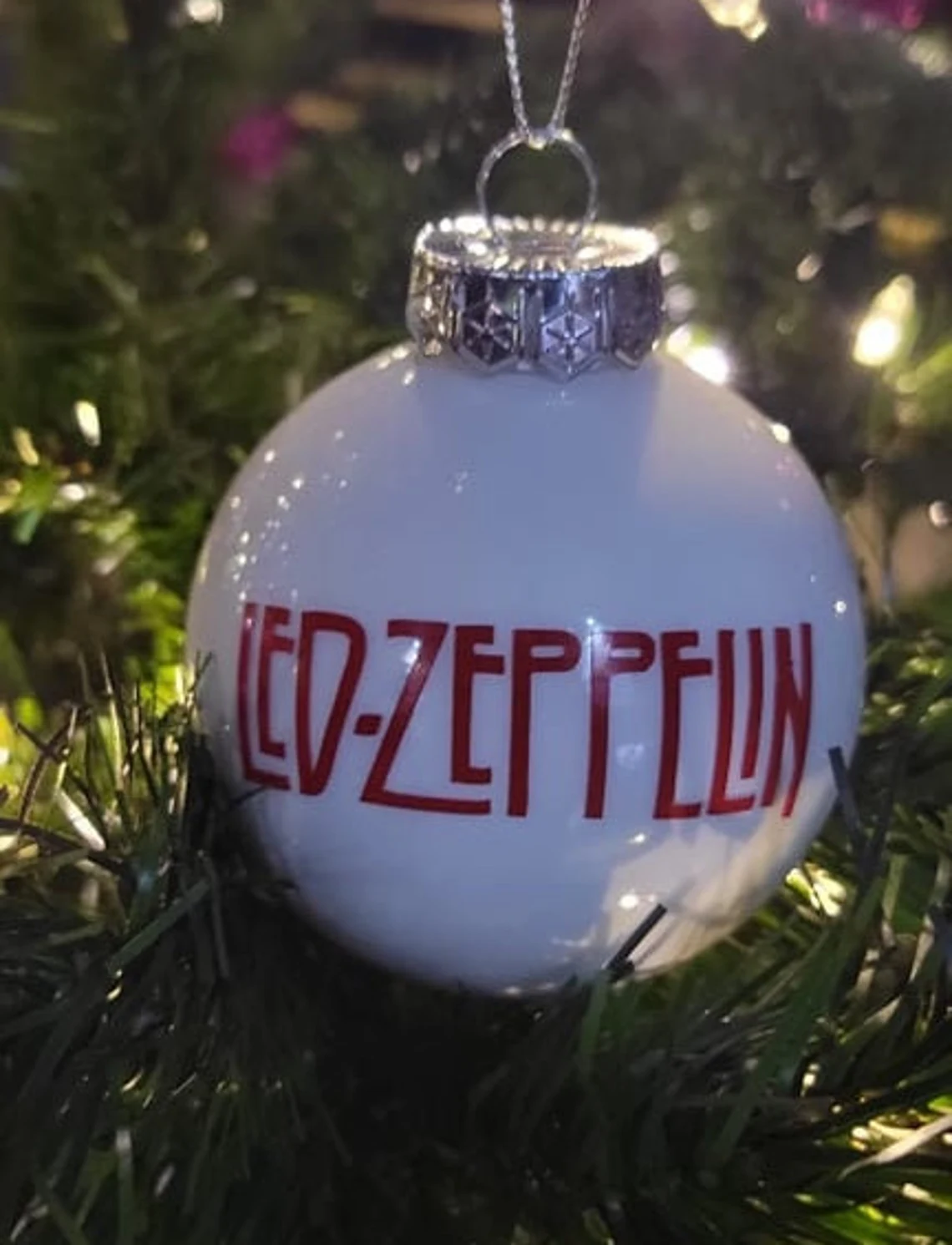 Sure, I'm writing this in May, but we can still start planning for the holidays now. This is a handmade ornament that's white and features the Led Zeppelin band logo in red. Looking at this Etsy store by InnovativeWitchcraft, it seems like she makes a variety of band Christmas ornaments. The seller has gotten good reviews; most reviewers say the ornament is as pictures, arrived quickly, and there were no shipping problems.
I'm personally not the most festive person. But my boyfriend loves decorating for the holidays, so I always try and get ornaments and decor like this Led Zeppelin one — ones that align with our interest in music, film, and books. I also saw InnovativeWitchcraft has a ton of other cute band ornaments and decor, so I may order some stuff from this shop!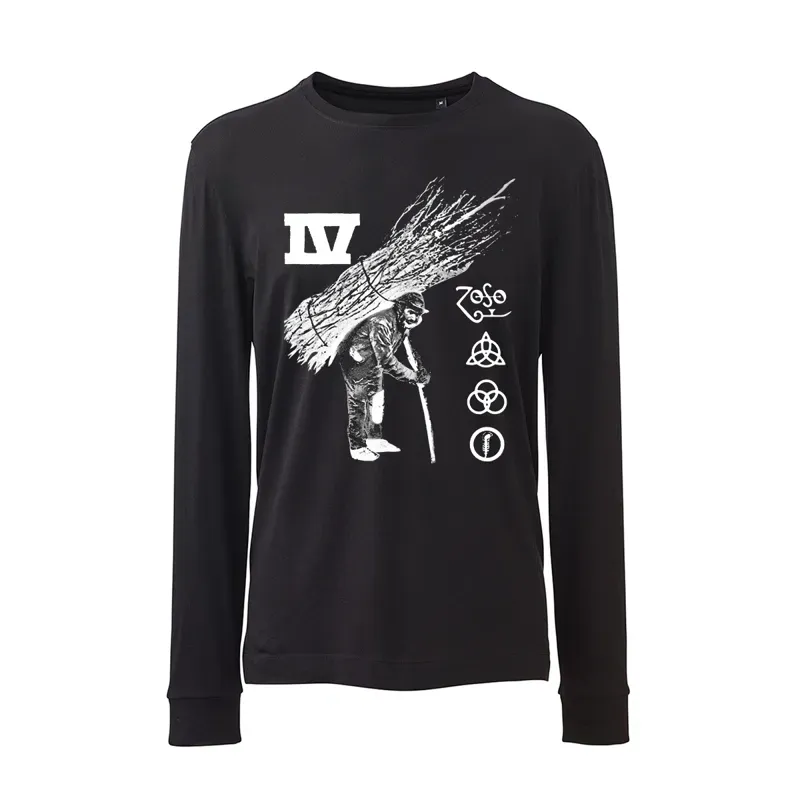 Everyone needs a long sleeve band shirt, especially if you live in a place with a cold climate. Out of all of the long sleeves on the Led Zeppelin store, I like this one the best. It features the cover of Led Zeppelin IV, plus the Zoso symbols and the IV roman numeral. It's made of 100% cotton that's soft to the touch. It's only available in sizes small, XL, and 3XL.
I don't have a Led Zeppelin long sleeve, but I spend a lot of time in Canada and up north, so I have a ton of long sleeves. I think they look cute and are so comfy. For this one, IV is such a classic album, and this is the perfect Led Zeppelin long sleeve!
Coming from a woman myself, I always appreciate finding girly clothes. Unisex shirts are great as bedtime shirts, but I wouldn't wear one to a concert or when I'm out with friends. That's why I always recommend women's shirts on these lists, especially the one I have listed here. It's the classic logo of the Icarus with the text "United States of America 1977". The shirt is in black, and the design is white. The shirt is available in sizes medium to 2X.
First, let's describe what this DVD is. The Song Remains the Same is a live performance DVD filmed over three nights of performances at New York City's Madison Square Garden.
Filmed in 1973, this DVD shows Led Zeppelin during their golden days. They perform popular songs such as "Whole Lotta Love," "Dazed and Confused," and "Stairway to Heaven."
In addition to the performances, the DVD shows the band's backstage shenanigans, fantasy sequences, and even the business side of the band and their touring.
Merchbar has this DVD available to watch on Blueray.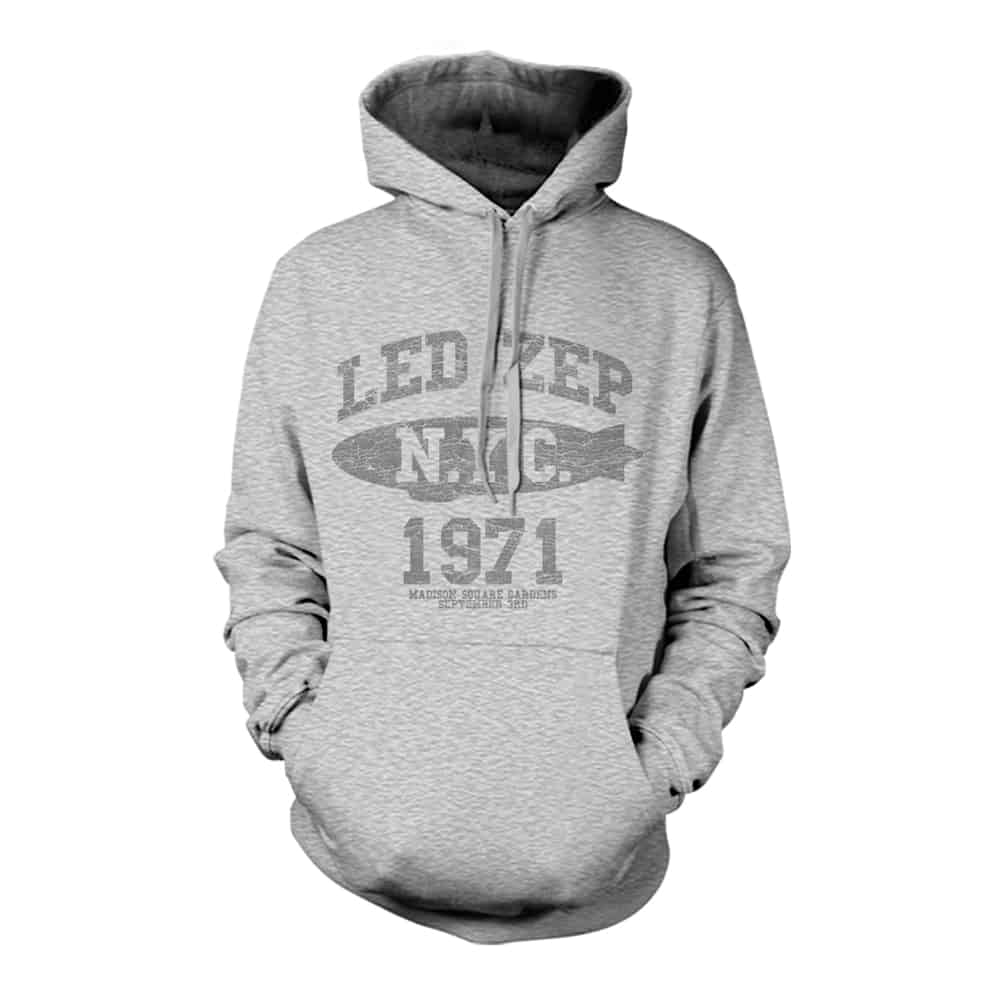 As weird as it sounds, I always liked the aesthetics of college merchandise. This is why I think this Led Zeppelin design is so cool! There are many examples of this on the Backstreet Merch website, but I think this hoodie is the best one. The hoodie is a gray color and features the text "Led Zep NYC 1971." It's available in men's sizes, small to 2XL.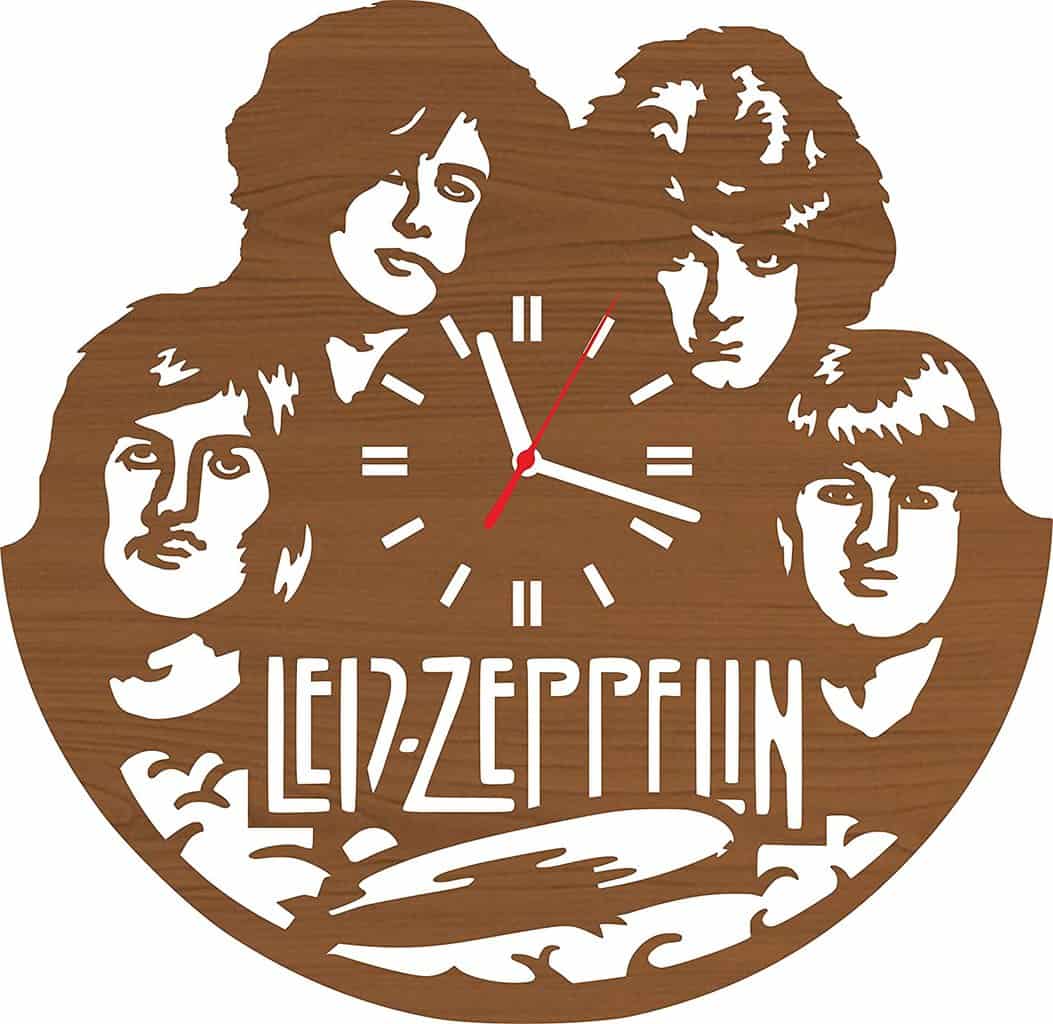 This is such a great gift idea! This clock is wooden and features carved images of all Led Zeppelin members with the logo. The clock part is in the center of the band members. The clock has a silent mechanism and is powered with AA batteries (not included). This clock is handmade. Lovelygift4you, the seller of this clock, says it's a bestseller.
While I prefer metal signs, I do have to recommend a paper poster since they're such a classic. And this imagery is popular with the band. The poster is famous for its bright red colors. It features the classic Led Zeppelin blimp with lights from Carnegie Hall (I think it's the venue) highlighting the blimp overhead.
The Led Zeppelin logo is at the top with "Mothership" written inside of the blimp. The bottom of the poster features all of the band members' names.
If you're not sure what type of Led Zeppelin apparel you want, I suggest making a battle jacket or vest instead. A battle jacket or vest is a type of clothing where you sew on patches and other types of music memorabilia such as pins. I love patch jackets and vests because you can wear a variety of different band patches and pins.
I love this Swan Song patch because it features the classic Icarus artwork, the band logo, and Zoso symbols. It's handmade yet an officially licensed patch. It's a sew-on patch, not an iron-on. The seller also suggests sewing it onto a hat, purse, guitar strap, gig bag, or backpack.
History of Led Zeppelin Merch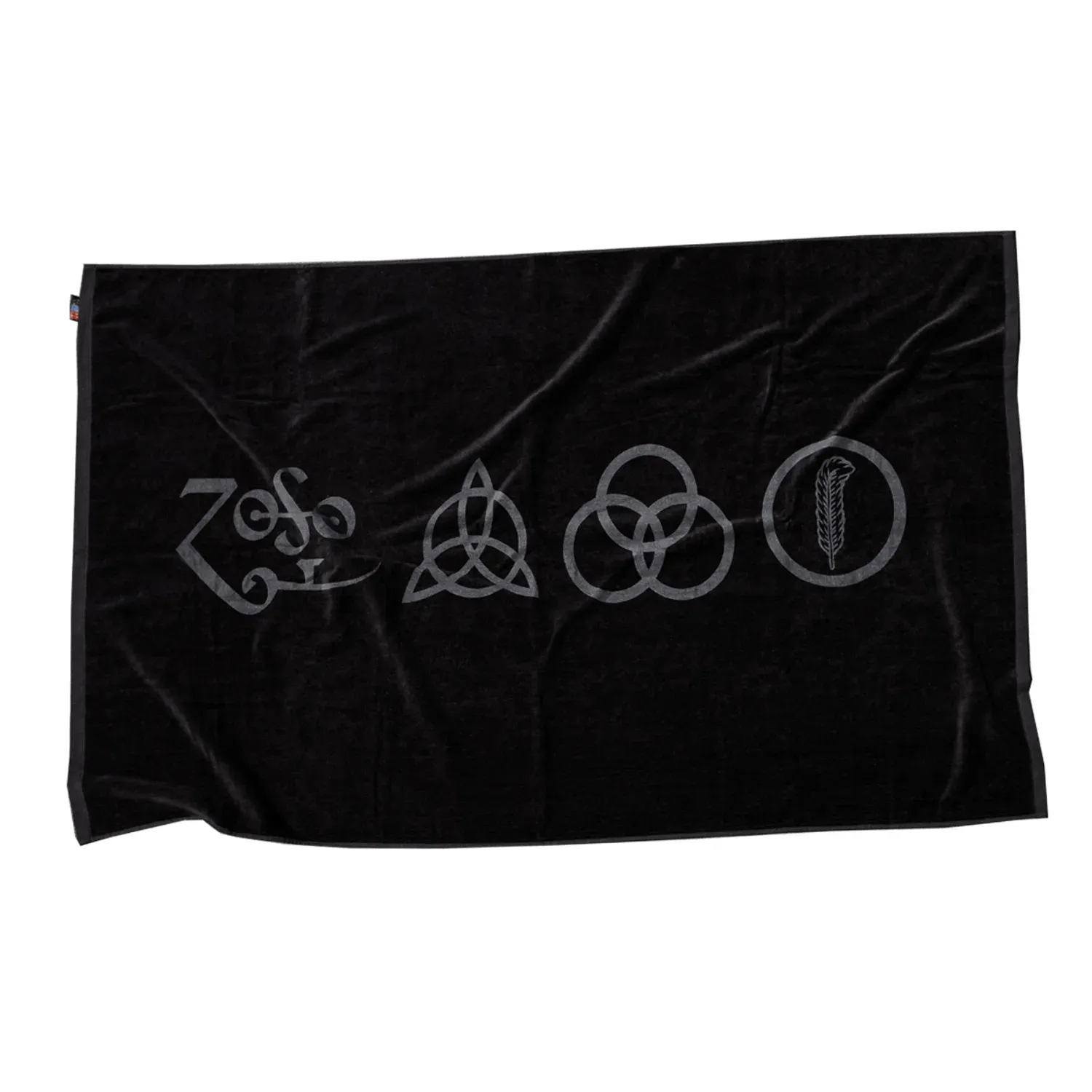 Led Zeppelin was of the first artists to sell band merchandise. The legend I've been told is their crew members all wore shirts with the band's simple logo printed, so the venue's security knew who was with the band. Once Led Zeppelin started inviting friends and groupies backstage, that black shirt with the band logo stuck.
Believe it or not, selling merch in the 1970s wasn't as profitable as it is today. The act of selling and buying band merchandise didn't peak in popularity until the mid-80s, and even then, it was mainly hip hop fans who wore their favorite rappers' merchandise and endorsements. It wasn't until the late 80s that more rock bands took advantage of selling merchandise, and more rock merchandisers formed.
FAQs
Question: Are any members of Led Zeppelin still alive?
Answer: John Bonham is the only Led Zeppelin member who died. The other three members, Robert Plant, Jimmy Page, and John Paul Jones, are all still alive.
Question: Why did Led Zeppelin break up?
Answer: They broke up with John Bonham died. Bonham died in 1980 after he drank heavily one day. He asphyxiated on his vomit. The band decided not to continue, and each member started their own solo career or formed a new band. All three members were still successful after leaving Led Zeppelin.
Question: Did Led Zeppelin do drugs?
Answer: Like many bands of that era, Led Zeppelin were big partiers. The guys drank heavily and took a variety of different pills. Some even did harder drugs, such as heroin.
Question: What's the most famous Led Zeppelin song?
Answer: They actually have three: "Stairway to Heaven," "Black Dog," and "Rock n' Roll". Plus, everyone has a different favorite Led Zeppelin song.
Question: Do the Led Zeppelin members have children?
Answer: Yes. Robert Plant's first son, Karac, died at a very young age (Robert Plant wrote the song "All of My Love" for him), but he ended up having other kids. His oldest son, Logan, is also a singer-songwriter and fronts the bands Sons of Albion and Black Country Bandits. Robert Plant also has a second son, Jesse, yet he lives a private life, so not must is known about him. Robert Plant only has one daughter, Carmen Jane Plant, who's a professional dancer specializing in ethnic dancing styles such as belly dancing.

Jimmy Page has four biological children and one adopted child. His oldest daughter Scarlet is a famed photographer. His next son, James Patrick Page III, is known for his good looks and is involved in the film scene.

Jimmy Page adopted a daughter, Jana, who is the daughter of Page's second wife, Jimena. To this day, Jana has a strong bond with her adopted father. Page and Jimena had two more children together, Zofia and Ashen. Zofia is an activist, and Ashen is a photographer.

John Paul Jones has three children: Kierra, Jacinda, and Tamara. I'm not finding much about them, but I am seeing Jacinda is also a musician. John Bonham was able to have a son before his death, Jason Bonham. He also became a well-known drummer and tours regularly.
Bottom Line
Led Zeppelin is one of the most iconic bands in the world, so it's no surprise why they have so many merch options. While popular pieces of merch include CDs and vinyl, apparel, and posters, you can also find unique pieces of Led Zeppelin merch, such as coffee mugs and Christmas ornaments. Led Zeppelin sells their own merch on their website, or you can get Led Zeppelin merch from a variety of stores.