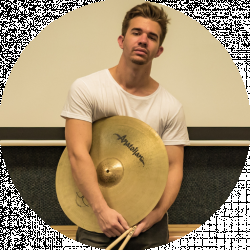 Latest posts by Brett Clur
(see all)
John Lennon's glasses are the most iconic part of his whole look. Whether he had short hair or long hair, beard or no beard, the circular glasses remained.
Interestingly, I read that John Lennon was one of the first musicians to solidify his glasses as a fashion statement. Before that, both he and many other people were very self-conscious about wearing glasses in front of large audiences.
I love the fact that wearing similar glasses to him these days is a very trendy choice. It's the style of choice for many of those laidback models you see on Instagram. If you're looking to get yourself a nifty pair of Lennon-inspired glasses, I've got you covered. In this guide, I'll explain how to choose a good pair and give you several recommendations.
Bottom Line Up Front
The exact name for the glasses John Lennon wore is "Windsor glasses." Windsor was a spectacle company from the UK, and they invented the design.
You have two options when choosing Lennon-inspired glasses. You can either get sunglasses or dedicated frames for everyday use. Sunglasses are a lot more common to find, so I'm going to focus on them in this guide. Some are less colorful than others, allowing you to wear them full-time anyway.
Dedicated frames are sold by spectacle companies, and they usually require a prescription. That's a whole process for people to go through, and it's one that I've been doing my whole life. Getting Lennon-inspired glasses with a prescription is several times more expensive than getting fun sunglasses to wear.
My favorite Lennon sunglasses are the PORADAY Round Polarized Sunglasses. They're comfortable, incredibly affordable, and you can pick from over 20 colors.
My Top Picks at a Glance
John Lennon Glasses Buying Guide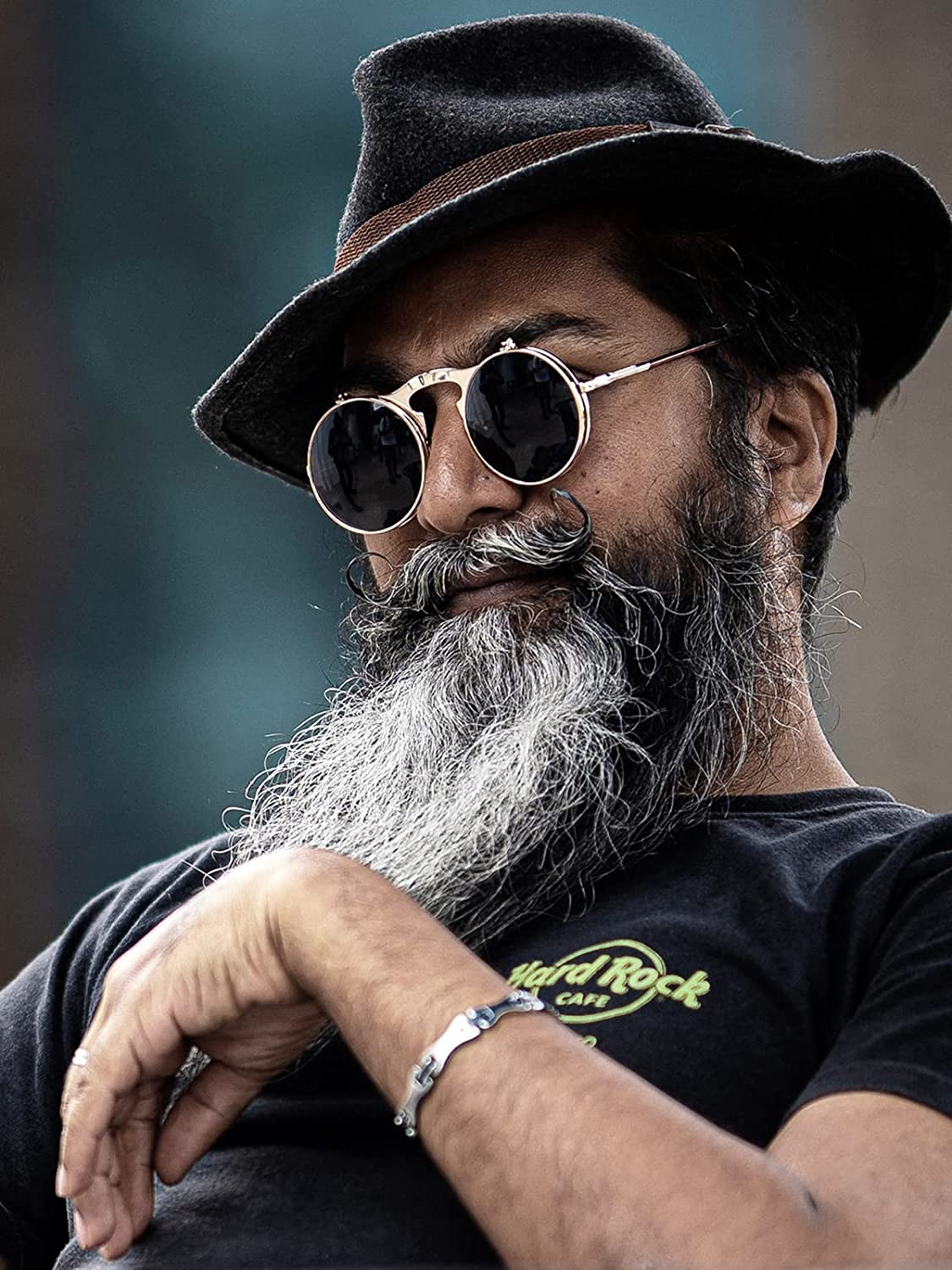 Frame
Since all Lennon-inspired glasses have circular frames, your deciding point for choosing different ones is going to largely depend on the temples. The temples are the long parts of the frame that hug your head and end with the end hooks, which are often called the temple tips.
Some frames will be plastic, while others will be metal. Plastic glasses have become more and more popular recently, but metal ones are a lot more durable. Some temples are incredibly thin, while others are thicker and beefier, making the glasses feel heavier. I tend to prefer thinner glasses, but I know quite a few people who prefer the rigidness of thick glasses.
You should decide what frame type you like and then get Lennon glasses that match that. If you're new to buying glasses, the best thing to do is try them on at different stores to get a feel for them.
Color
You're going to find that most of the sunglasses I recommend on this list have an incredible number of lens color options. This is another deciding factor when buying Lennon glasses. Do you want to have a fun color that shows your daring personality? Would you prefer a standard color that doesn't draw attention to you?
You'll need to get clear lenses if you want to wear the glasses all the time. A lot of sunglasses have clear lens options, but they still protect your eyes from the sun. That's important to know.
Comfort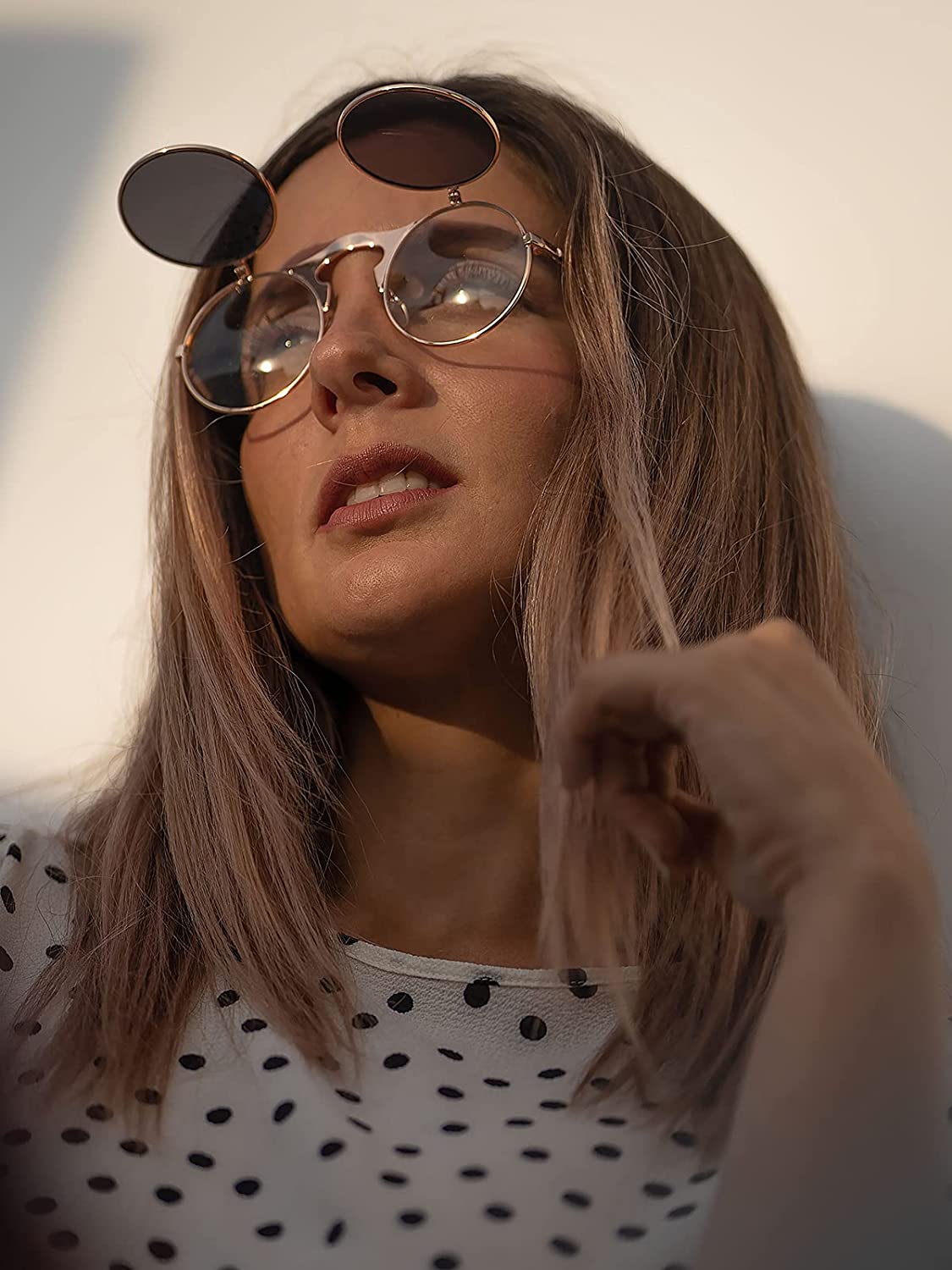 The comfort levels of a pair of glasses largely depend on your face shape. It's always ideal to try them on before you buy them. However, that's not possible if you order them online. In this case, I've found the best thing to do is to read customer reviews. People are typically very vocal with their feedback, and that will help you drastically when in the process of buying the glasses.
If you get a pair of glasses and they're too tight or loose, you can always take them to an optometrist's practice. The person at the front will usually be able to adjust them for you. Something else to note is that glasses and sunglasses get more uncomfortable as their price gets lower. Buying a $5 pair of Lennon glasses is ideal for a costume party, but you'll struggle to wear those all day.
Price
Glasses that aren't intended for prescription lenses are typically quite inexpensive. So, it won't cost too much to get a cool set of John Lennon glasses if you're not visually impaired. You should expect to pay anywhere between $5 to $50.
However, there are some pricier options out there from luxury spectacle brands. Glasses that cost over $100 are typically made from much higher-quality materials, and they last a lot longer.
I'd suggest investing this much money into them if you plan to have them for years and years. If you're simply looking for a set of Lennon glasses to wear to a concert or costume party, you don't need to spend more than $30. As I said earlier, though, the cheaper ones will be quite uncomfortable.
Selection Criteria
I've given nine recommendations below. These are all non-prescription glasses, and most of them are sunglasses. I've chosen options from a wide range of brands, and all of them have slightly varied designs. Some of them have more color options, and some are thicker than others.
Out of all my recommendations, you should be able to single out a few pairs that will fit your needs. All of them can easily be purchased on Amazon. The common aspect of all of them is that they're Lennon-inspired. Some may not have Lennon in their name, but people will automatically think of John Lennon when they see you wearing them.
Product Recommendations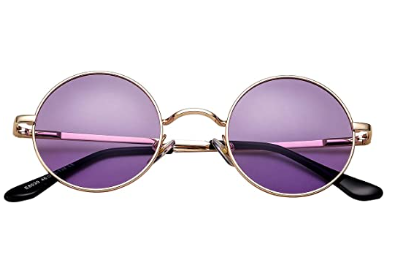 These Lennon glasses are from a brand called PORADAY, and they're my top pick for this list. They have a metal frame, with the bridges on each side being fairly thick and durable. The best part about these glasses is the fact that you get 26 color options. Whatever your favorite color is, the chances are high that you'll find it here.
Another great feature is that the lenses are polarized. This protects your eyes, making the glasses very comfortable to wear when outside. The cloth bag that comes with the glasses is also a fantastic addition. Overall, they're everything you could want from a set of Lennon glasses. The sheer number of color choices puts them at the top of the list.
Pros
Large number of lens color choices
Polarized lenses
Decently priced
Cons
Not every color looks visually striking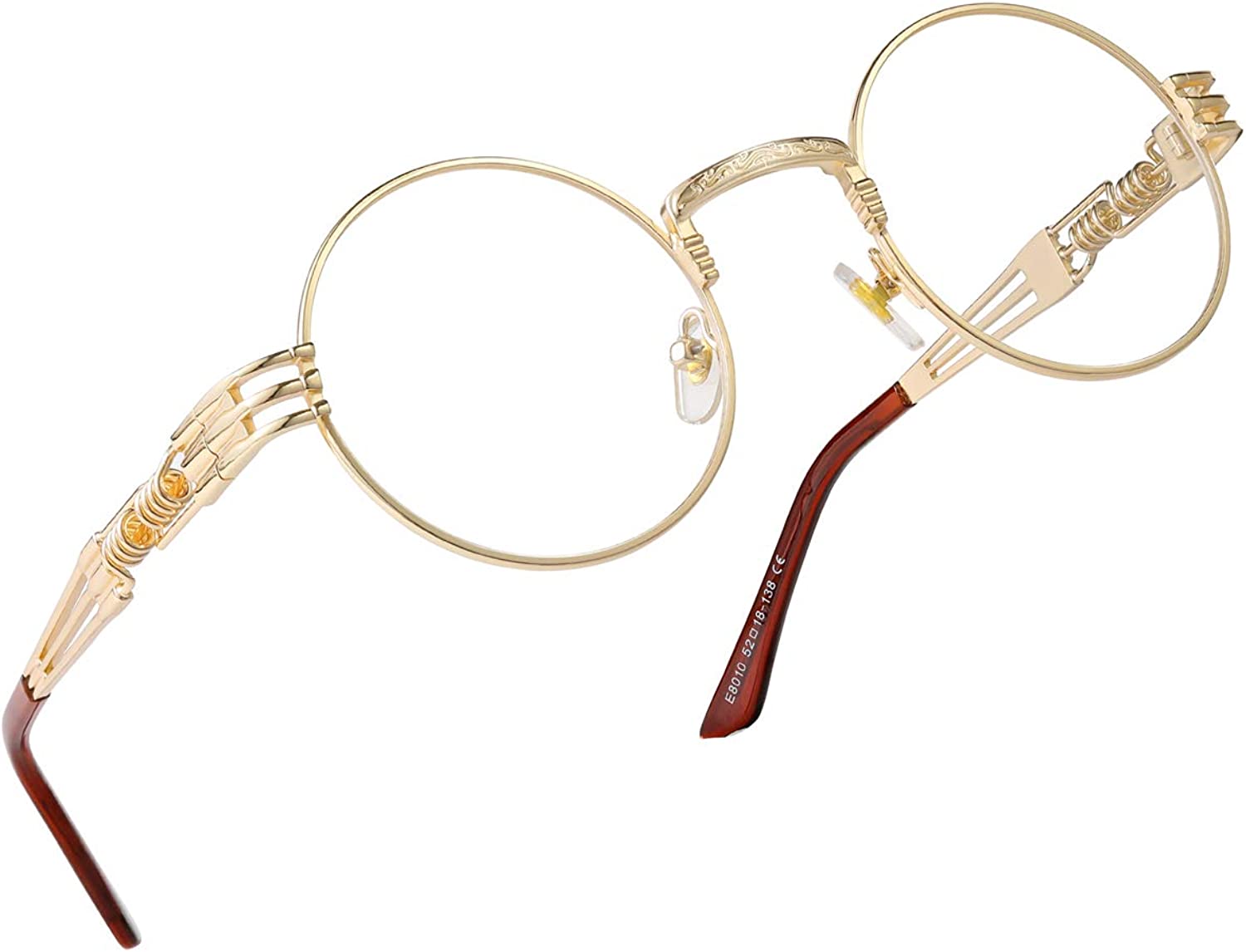 My next suggestion is a pair of sunglasses with an epic steampunk design. The design aspect comes out clearly in the bridges, as they resemble steam-powered machinery. If you love steampunk apparel, you'll love these glasses. Unfortunately, they're not polarized. However, they still have great sun protection, making them comfortable to wear in most settings.
You get five color options with these, which are as follows:
Gold Frame/Clear Lens
Black Frame/Ocean Sea Red Lens
Gold Frame/Grey Lens
Gold Frame/Ocean Sea Red Lens
Gold Frame/Orange Mirrored Lens
The Orange Mirrored Lens version is my personal favorite. It's a daring lens color for a pair of glasses with a fairly daring frame design.
The best thing about these glasses is the value for money. You get a microfiber bag, cleaning cloth, leather case, mini screwdriver, and paper box with your purchase. Those extras are more than worth the price you pay for the glasses.
Pros
Excellent value for money
Five color options
Unique frame design
Cons
The coloring takes a bit of time to get used to when wearing them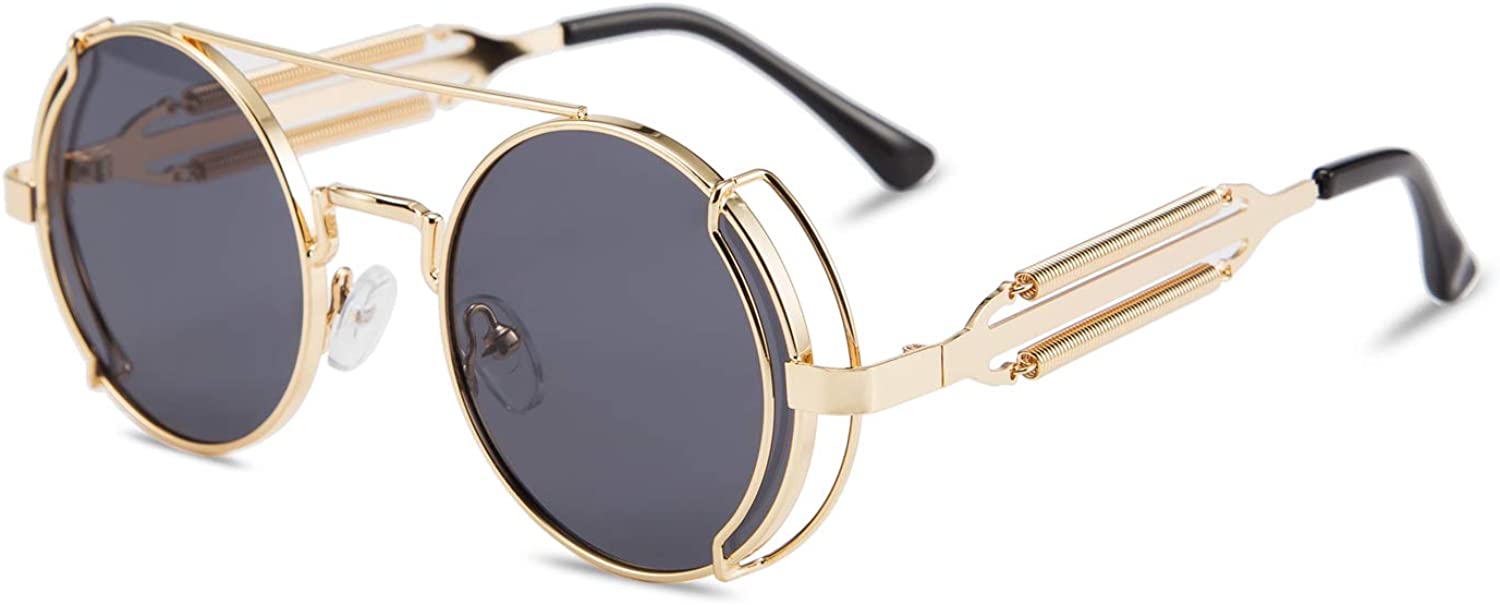 If you liked the style of the previous glasses, these next steampunk ones take it to a whole new level. They have a similar thick temple design, but their main feature is the added wire part around each lens. They look like something someone would wear in a sci-fi movie, but they still clearly have the Lennon inspiration.
These shades are very large, so be mindful of that if you're planning to get them. They arguably have the largest lenses of any pair on this list.
Here are the seven color options:
Black
Gold
Blue
Yellow
Red
Silver
Pink
You also get to choose between silver, gold, and black frames for a few of those.
Pros
Intense steampunk design
Seven color options
Very sturdy build quality
Cons
Lenses are big, which won't appeal to everyone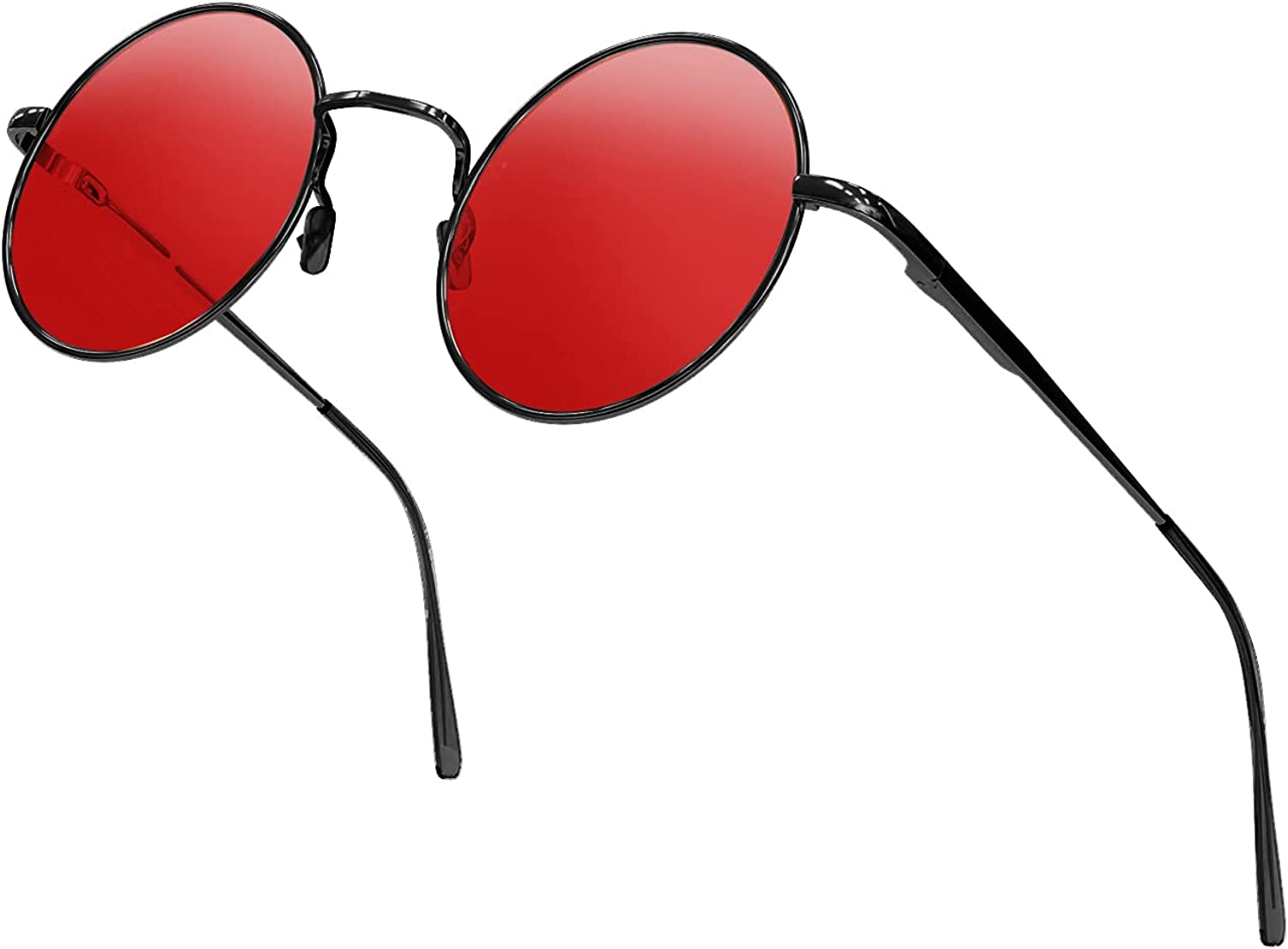 These Sunny Pro sunglasses are another excellent choice. Their bridges are a lot thinner than my previous recommendations, making them look more like the glasses that John Lennon used to wear.
They're very light, making them comfortable to wear for long periods. Something to point out is that the bridge between the lenses is very square-like. That adds quite a bit to the visual aesthetic, but it's not something you'll notice immediately.
Here are the ten color options:
Orange
Pink
Purple
Rainbow
Red
Yellow
Smoke
Blue
Brown
Green
The downside of these sunglasses is their durability. The thin frame makes them feel quite fragile. I'd recommend them as a costume accessory, but I wouldn't suggest them as my first choice for regular use.
Pros
Ten color options
Very resemblant to John Lennon's glasses
Comfortable to wear
Cons
Not the most durable option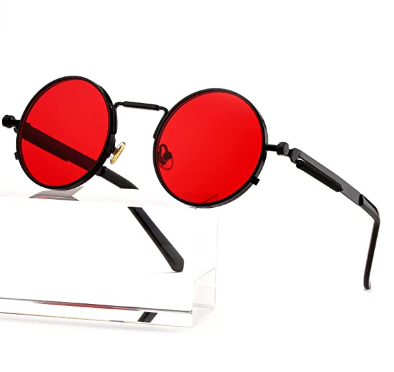 While these AIEYEZO sunglasses have 20 color options, I'm suggesting them purely because of how much I love the transparent lens version. This pair of glasses is my suggestion if you want a pair of Lennon glasses to wear full-time as a fashion statement.
These glasses are incredibly well-made. They're comfortable to wear, and they look incredible on most face types. I love how thick the frames are around the lenses. You'll see the thickness when looking at the glasses from the side.
I've seen some people say that a few of the lens colors make it hard to see lights when driving. This won't be an issue with the transparent lenses, though!
Pros
Thick frames look great
Transparent lens option is the best
Very comfortable to wear
Cons
Some of the other color lenses make it hard to see lights when driving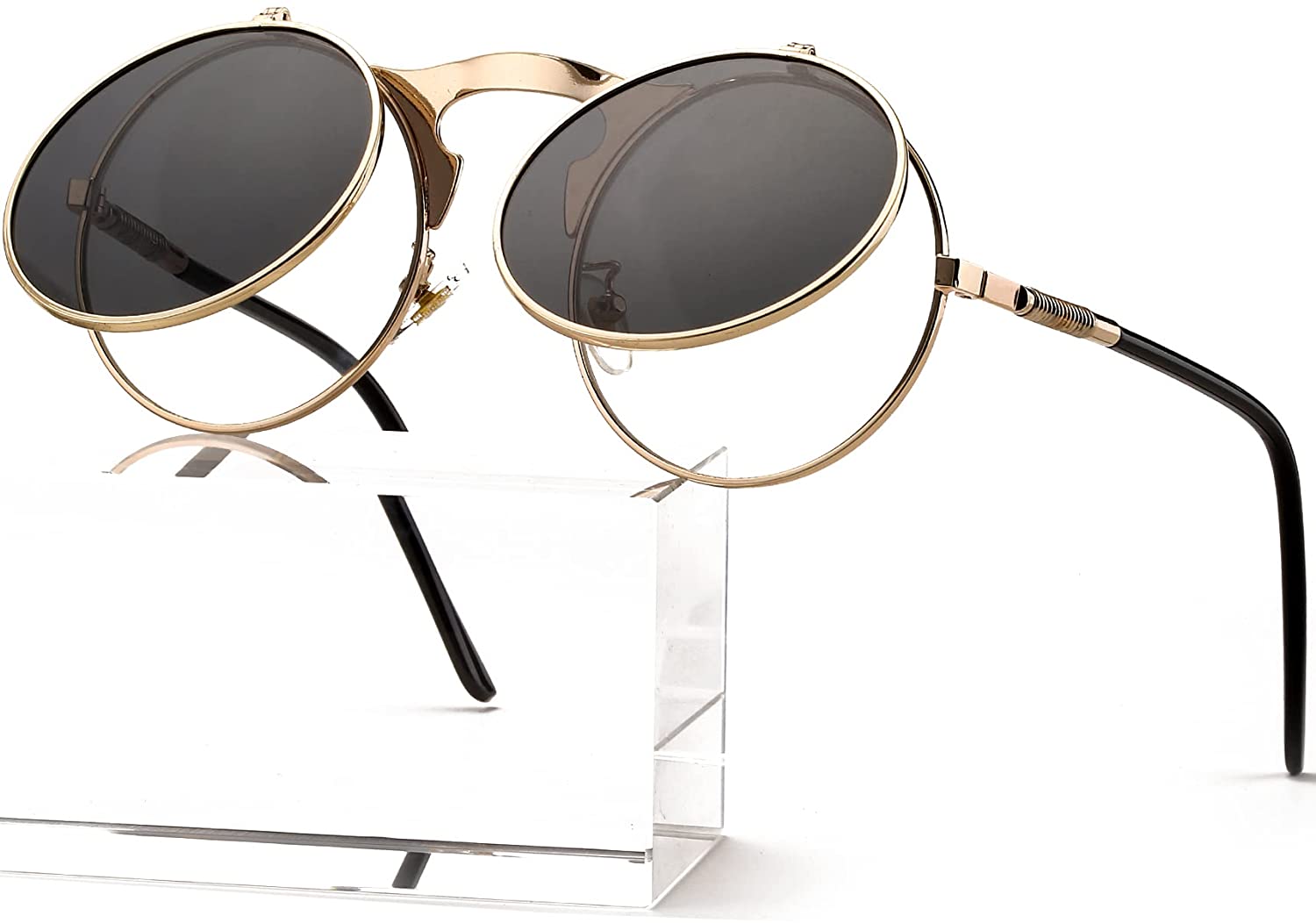 Sticking with the same brand as the last pair, these AIEYEZO sunglasses are just as good. The unique thing here is that the lenses can be flipped up. If you've never seen flip-up lenses before, you may be thinking, what on earth? While they look quite weird at first, their versatility is something to be valued.
You get the best of both worlds with these, having dark lenses along with transparent ones to look through when the sun isn't bothering you. You just need to get used to what it looks like when the darker lenses are flipped up. If that's something that appeals to you, these glasses are a great option. If flip-up lenses are still too weird for you, you can give these a skip!
Pros
14 color options
Versatile, thanks to the flip-up lens design
Great option for 90s theme parties
Cons
Not everyone likes the flip-up lens design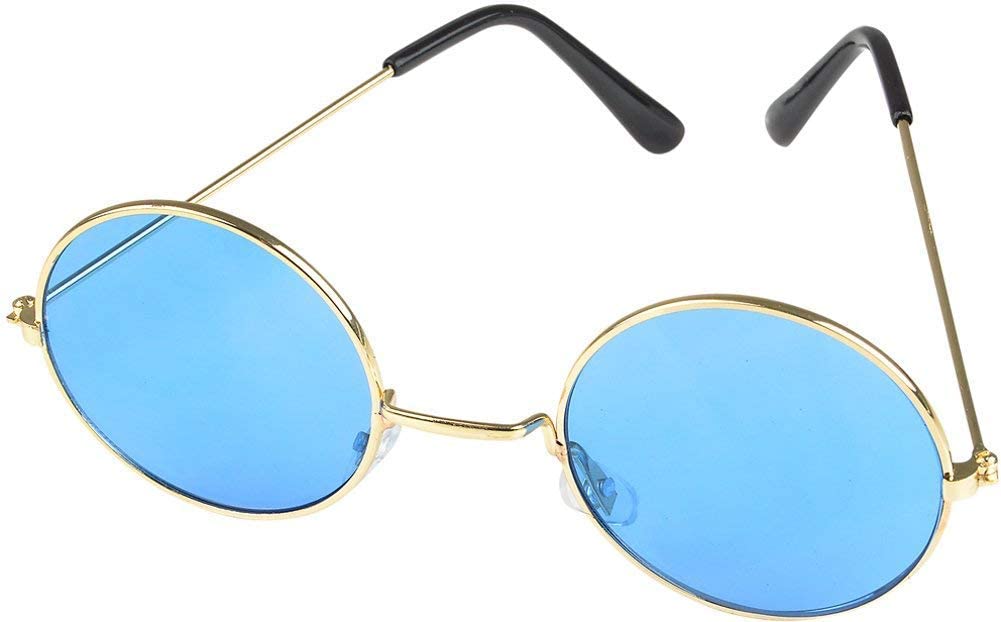 My next suggestion is purely intended for costume parties. These Lennon glasses come in a pack of three, and it costs under $10 to get all three of them. They're the cheapest glasses on this list, making them the best option to get as an accessory for dressing up.
I wouldn't suggest wearing these as sunglasses, as they provide little to no sun protection. They're also quite small and uncomfortable to wear for extended periods. Another thing to note is that whichever color you wear, that's the color you're going to see quite strongly. So, wearing these while doing regular tasks might feel quite weird.
While there seem to be more negatives than positives here, the value here can't be understated. Creating a rockstar costume can get expensive, so it's always great to find sweet bargains on accessories to complete the outfit.
As you get three pairs with the pack, you can get two friends to dress up with you!
Pros
Excellent option for a costume accessory
Very inexpensive
You get three pairs of glasses with a single purchase
Cons
Not ideal for everyday use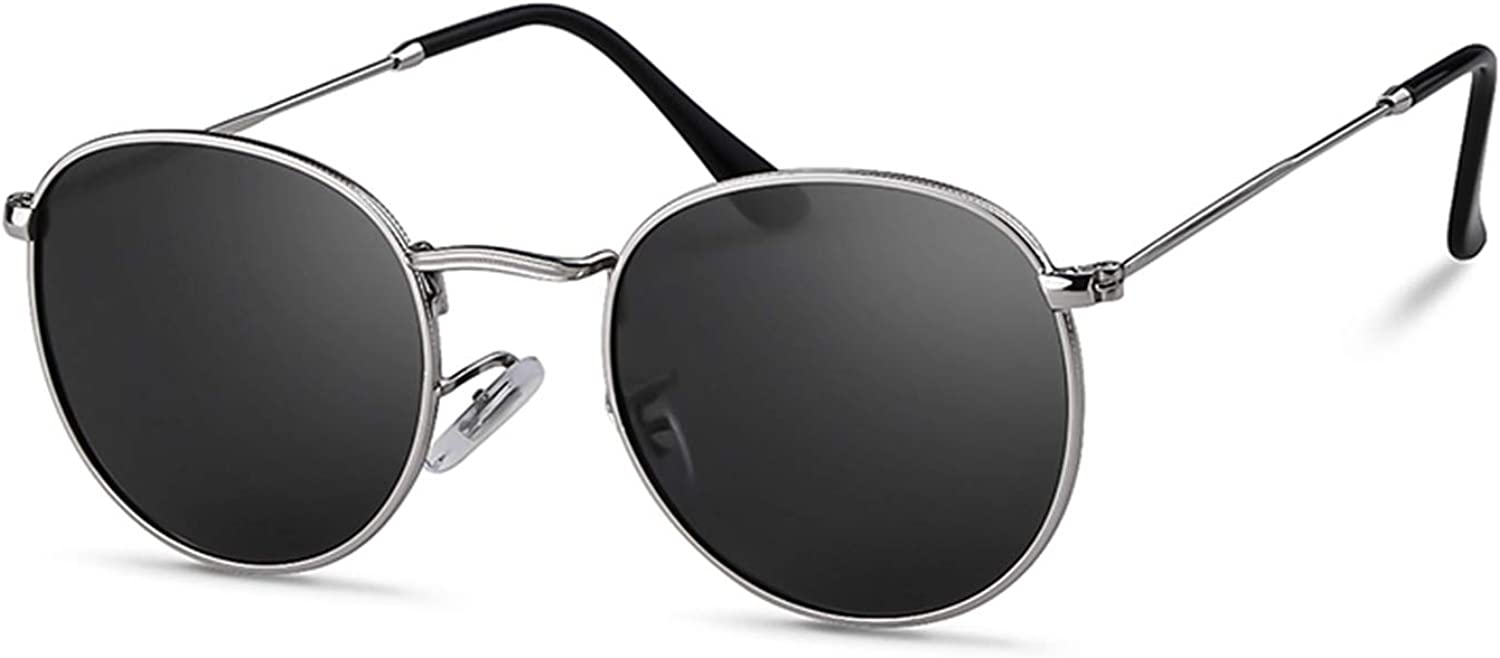 If you're looking for an affordable option that is good enough to wear regularly, these Laurinny glasses are my top suggestion. They cost between $8 and $12, and they have a sleek design that works brilliantly with any outfit.
You get four color options:
Each color option has a slightly varied design with a different price tag. I suggest checking each one out to see which design you like the most. The red version is what I'd get if I wanted something most resemblant to John Lennon.
Every option here has polarized lenses, making these sunglasses excellent for protecting your eyes.
The frame is quite thin, meaning you need to be careful of where you place these when you're not wearing them.
Pros
Polarized lenses
Very affordable
Four lens options with slightly varied designs
Cons
Thin frame will get damaged if you're not careful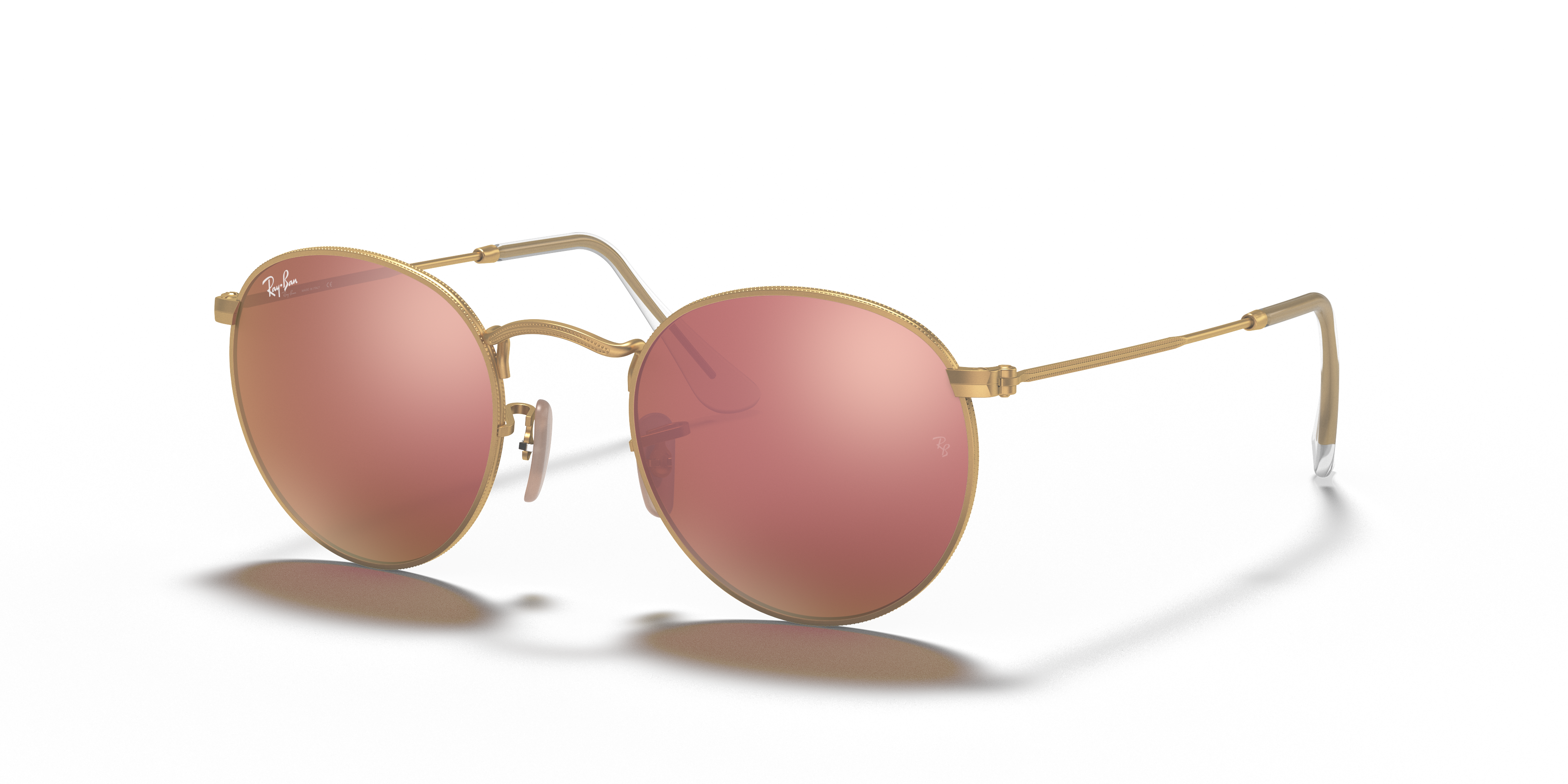 My final suggestion is a wildcard, and it's an option from Ray-Ban, the mighty powerhouse brand in the world of sunglasses. These John Lennon sunglasses are extremely well-built. Ray-Ban glasses are known to last an incredibly long time, and that's exactly what you'll get with these. Along with the durability, you get a comfortable fit.
If you love getting items of clothing from specific popular brands, these will appeal to you. There's nothing bad to say about them in terms of appearance, quality, and design. The massive downside is their price. These glasses cost just under $200, which is more than $150 more than any other of my suggested options on this list!
Pros
High-quality sunglasses from a world-famous brand
Excellent durability
Very comfortable to wear
Cons
FAQs
Question: Why are John Lennon's Glasses So Iconic?
Answer: It all has to do with the hippie movement. John Lennon was a leading persona in the "make love, not war" scene, and his glasses sparked a trend amongst those people.
Hippies everywhere started to wear similar glasses. When someone sees circular wire glasses these days, they either associate them with hippies from the 60s or Lennon himself.
They were incredibly trendy back then, and they've become quite trendy again recently. It takes a certain type of face to pull them off, though.
The official name for them is Windsor glasses. They were invented in the late 1800s, and their popularity continued all through the years.
Question: How Bad Was John Lennon's Eyesight?
Answer: John Lennon was severely short-sighted. The proper word for it is myopic, and it means that he could only see things clearly when they were very close to him.
In the early stages of his career, he refused to wear glasses. It was an image thing, as he thought he looked better without them. The other members of The Beatles have gone on record saying that John Lennon was as blind as anything when they performed on stage.
He used to tape song lyrics to the back of his guitar so that he could squint to see them whenever he forgot a line.
As a myopic person myself, I fully relate to Lennon in his younger days. However, starting to wear his glasses was one of the best things he could do for his public image. He inspired many other people to not be ashamed of wearing their glasses when they perform, and I'm thankful for that.
Question: Why is John Lennon So Famous?
Answer: John Lennon was one of the frontmen of The Beatles, which was one of the most popular bands to ever exist. He and Paul McCartney wrote most of the band's songs, and they sold millions of albums worldwide.
The band split up, and John Lennon pursued a solo career where he became a major voice in the anti-war movement. Imagine and Give Peace a Chance were some of his popular solo tunes.
He was murdered in 1980 by an obsessive fan, shocking the world at the time. He had a major impact on the music industry, both with The Beatles and in his solo career.
Question: Can You Put Prescription Lenses in Lennon Glasses?
Answer: You can put prescription lenses in a few select Lennon-style glasses. It's not something that you can do with all of them. Certain frames are made with grooves that are designed to hold prescription lenses.
Don't expect to find frames that cost less than $50 with these grooves, which rule out most of the Lennon sunglasses that I mentioned in the list above.
The best way to get Lennon-style glasses that will fit your prescription would be to go to an optometrist and ask for Windsor frames. You can expect to pay anywhere from $50 to $200 for these. You may have to spend more to get your lenses put into them.
Question: What is the Best Lens Color for Lennon-inspired Glasses?
Answer: This comes down to personal preference, as you can get Lennon-inspired glasses with lenses of almost every possible color.
Lennon himself wore transparent ones, dark ones, and a pair with a slightly orange tint. If you want to look as close to him as possible, those would be the best colors to get.
However, wearing glasses is a great way of expressing yourself, so you should get colors that suit you and your personality.
You'll also need to choose frame color. Black frames look quite harsh, while transparent frames open up your face a bit. Both are ideal for different kinds of people.
Best John Lennon Glasses: Conclusion
The great thing about glasses without a prescription is that they're typically quite affordable. If you don't like one of the pairs on the list, you could always try another until you find the pair that suits you. John Lennon hated wearing glasses at the beginning, which is so ironic as his glasses became one of his most prominent features in his later years. He made it fashionable to wear circular glasses with thin wire frames.
To summarize from the list above, the PORADAY Round Polarized Sunglasses are my top option. However, every pair I mentioned are excellent choices for varying personalities and environments to wear them in.