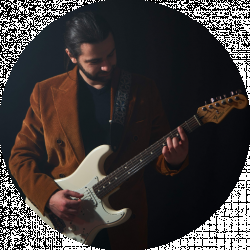 Latest posts by Altin Gjoni
(see all)
It's hard to imagine that one person is responsible for a good part of modern RnB, Soul, Funk, and Pop music. Stevie Wonder almost single-handedly changed how hit songs were written and shocked the industry with one award after the other. As a musician, I profoundly appreciate his contribution to music. In this Stevie Wonder Bio, I'll expand on the immense legacy he left us.
Besides being a music legend and indisputable genius, Stevie is a testament to defying the odds. As you probably know, he became blind while still being a baby. While people first called him the next Ray Charles, he soon proved well beyond any label. "Because a man lacks the use of his eyes doesn't mean he lacks vision!" he said and then turned to reality.
It's not exaggerating to say that if you turn on a classic radio station now, a Stevie Wonder song will play anytime soon. 
Stevie Wonder Quick Facts
Full Name

Born Steveland Judkins/Morris

Birth Date

May 13, 1950,

Birth Place

Saginaw, Michigan, U.S

Nationality

American

Zodiac Sign

Taurus

Siblings

4 siblings

Children

9

Partner / Spouse

Syreeta Wright (1970 -1972), Kai Millard (2001- 2012), Tomeeka Bracy (2017-)

Most Successful Albums

The best-selling album is the 1980 "Hotter Than July" while the most successful single is "Superstition."

Net Worth

$200 million

Social Media

Twitter

,

Facebook

Website

Stevie Wonder

 

Awards

24 Grammy Awards, Inducted into the Rock n' Roll, RnB, and Songwriter Hall of Fame. Kennedy Honors, Polar Prize, UN Messenger of Peace, among others. 

Last Updated

June 2022
Stevie Wonder's Early Life
Born Steveland Judkins or Steveland Morris, was born May 13, 1950, in Saginaw, Michigan, U.S.the third of five children. A six-week premature birth and an Oxygen-rich incubator made him blind for life.
His mother, Lula Mae Hardaway, who had a long story of abuse from Stevie's father, Calvin Judkins, divorced him and moved to Detroit. Stevie's first musical experience was singing in a church choir and later forming a singing partnership with a friend. In the meantime, he started learning how to play multiple instruments.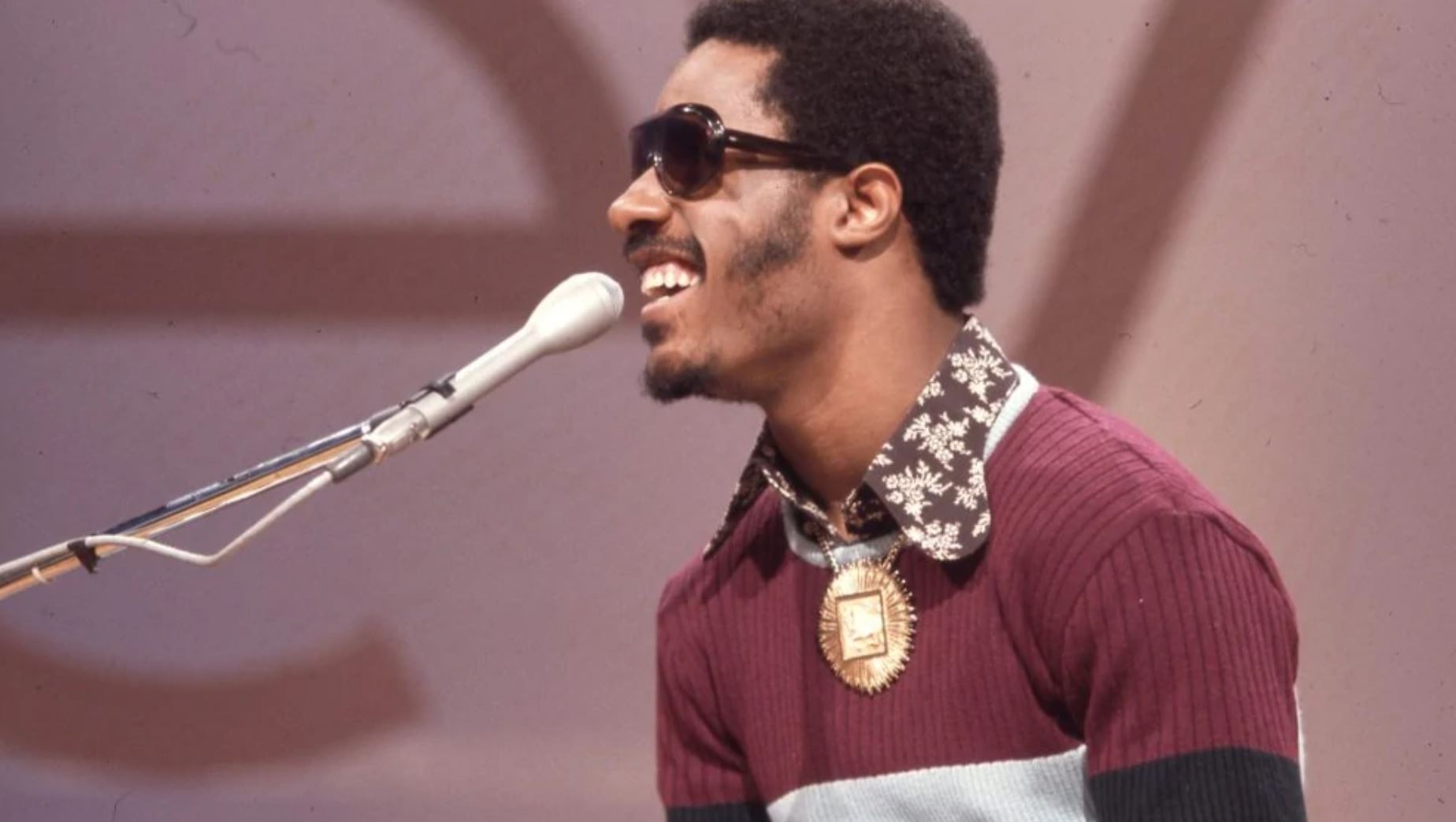 What is astonishing is that he was, for the most part, self-taught and learned to play the keys from a neighbor's out-of-tune piano. His mother enrolled him in piano lessons when he was 6; by age 10, he was proficient in keys, harmonica, and drums.
The Child Prodigy
Stevie Wonder's career started at the age when most great musicians could only play a few chords. His talent was and still is out of this world.
Stevie wrote his first song 'Lonely Boy," at age 11, and Ronnie White Immediately signed him to Motown Records after hearing him perform the song live. Considering Stevie's age, he was signed for five years and offered tutorship but got exploited considerably as his family would only get paid 2.50$ per week. He got the name "Little Stevie Wonder" from Motown CEO Barry Gordy, which he kept until adulthood.
He started releasing one record after the other with his appointed mentor and producer, Clarence Paul.
Tribute to Uncle Larry & The Jazz Soul of Little Stevie was his first two albums that mainly featured covers and a few of Stevie's compositions. The early albums and singles didn't receive much commercial success yet prepared the ground for what was to come.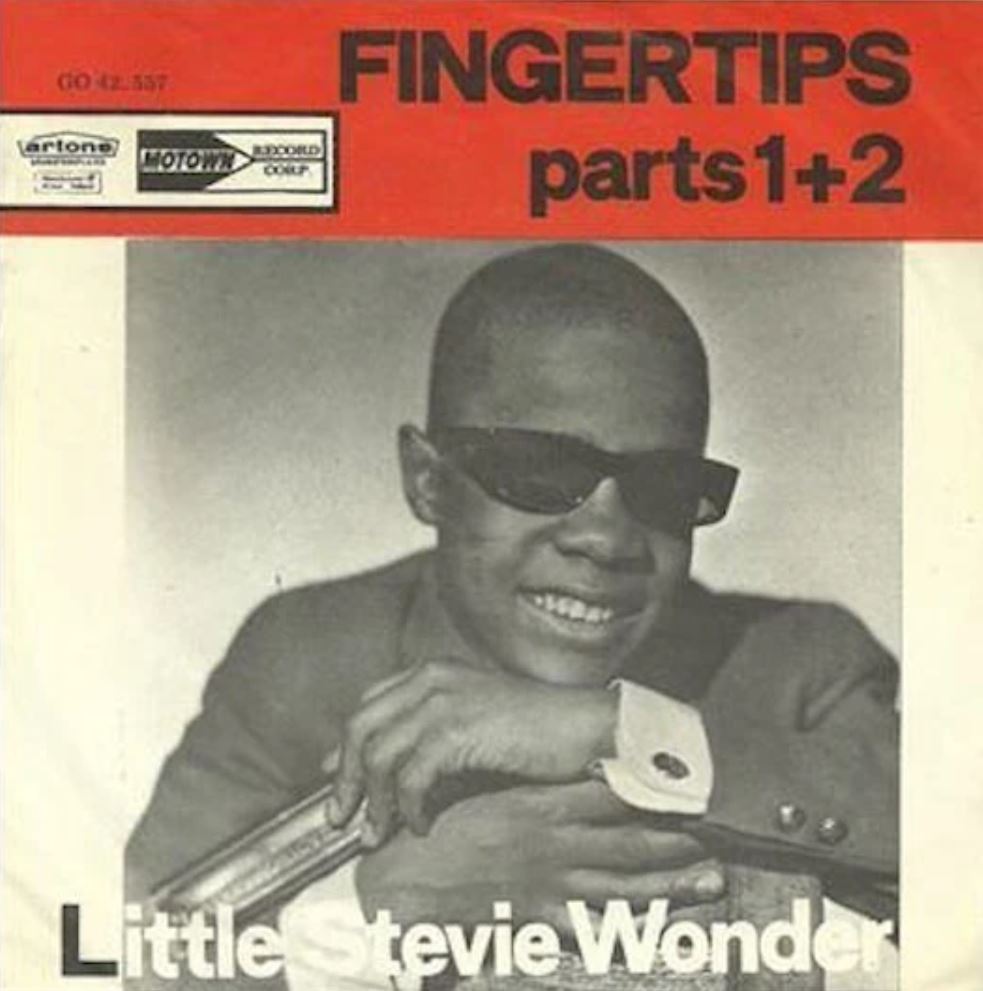 Stevie's big breakthrough would come at age 13, when the single "Fingertips II," from his 20-minute live performance released in 1963, "Recorded Live: The 12-Year-Old Genius," came out. The song reached number 1. on the Billboard 100, making him the youngest artist to have a top-charting song. From then on, his career would roll off one hit after the other for himself and other label artists.
Some highlights of this era were the singles "I was made to love her" and "Make it happen," among many others. I especially like these two as they show how mature his style became in just a few years.
 Stevie Wonder eventually dropped the name "Little." By the time he reached maturity, he had the experience and fame few artists had by the end of their careers.
The Magical 20s
The 70s were Wonder's most creative period, often considered his Classic period. Becoming an adult and getting married to Syreeta Wright shifted his priorities from making entertaining music to writing about things that mattered. Wonder and Marvin Gaye are the two main pillars over which RnB evolved into a culturally important genre.
The merge of talent, experience, and desire to deliver a message made his 1972-1976 period one of the most prolific musical artists ever had. Unlike many child prodigies, he fulfilled his promise with five legendary albums in a row, all of which rank high on the Rolling Stones 500 albums list.
Two major events helped his career during this period. The first is his curiosity about synths and modern electronic sounds. Being already proficient in multiple instruments, he managed to quickly adapt the sound to his new songs and draw new inspiration from them.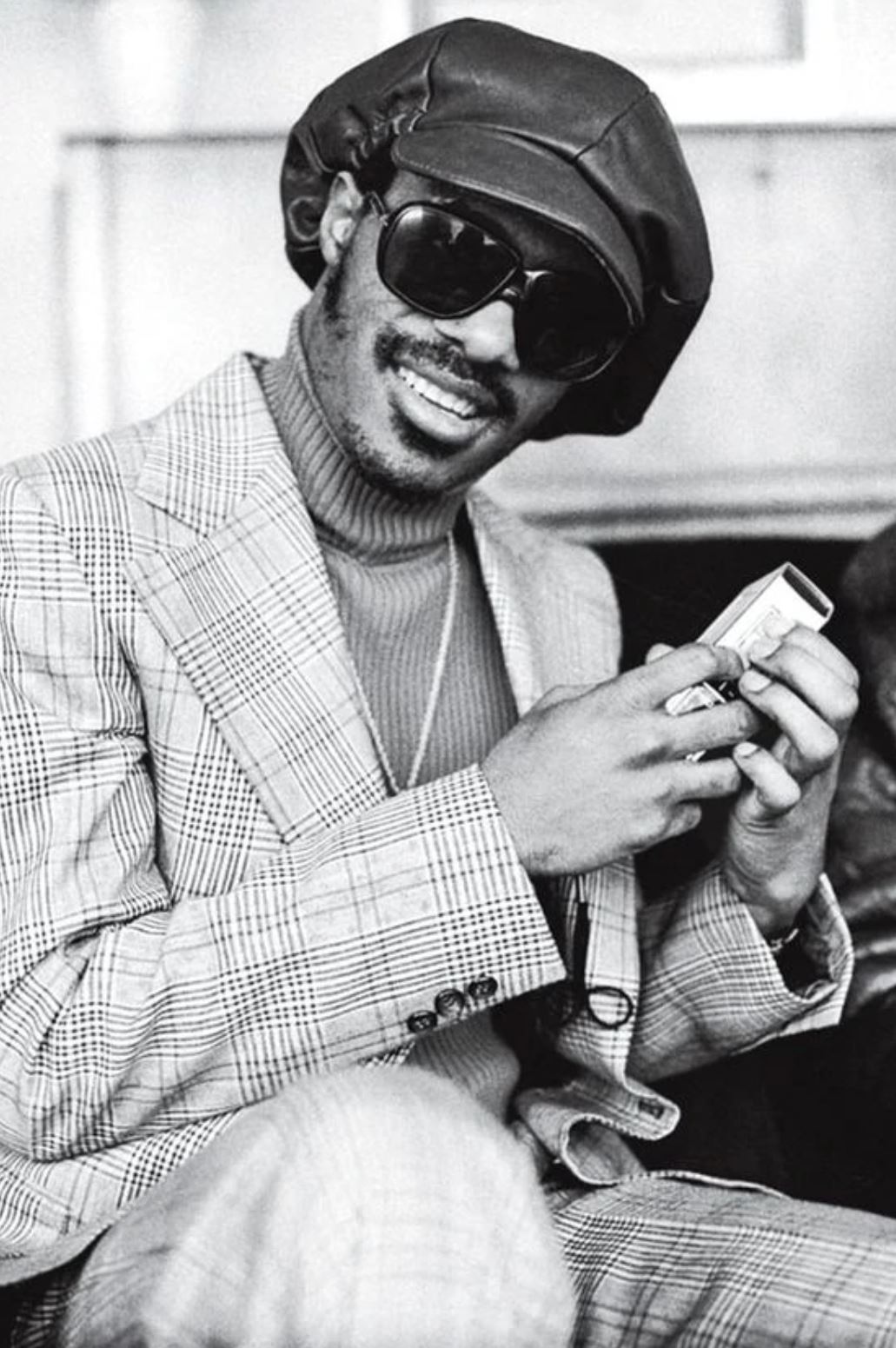 Recruiting the duo Malcolm Cecil and Robert Margouleff, responsible for using the 1-ton heavy gigantic synth "TONTO," contributed to his new song on the Classic Period.
The other, probably the most significant, is signing a new deal with the record label that had him earn more royalties and have all the creative freedom he needed. Wonder was indeed the wonder kid of Motown, and they trusted that whatever he would produce would be a hit.
He moved from studio to studio during this period and had everything designed from scratch so that he would feel comfortable using them. This helped him push the barriers of technology to the limit and produce multiple albums per year.
The trust was well given as all the records he released won numerous awards and topped the charts. I consider his run in the 70s to be second only to the Beatles.
The success of the 80s
Wonder's classic period was over, yet he didn't stop innovating and delivering hit records. He achieved the most considerable commercial success during this era. Fueled even more by new music technology and sharing his vision, he expanded RnB music to new heights and moved it away from singles only to an album-oriented genre.
By this time, Stevie was one of the most prominent artists in the world and a regular hitmaker. His first works of the period were losing momentum until he released "Hotter Than July," which is his most commercially successful album. The record went Platinum, followed by other charting albums containing at least one top 10 hits.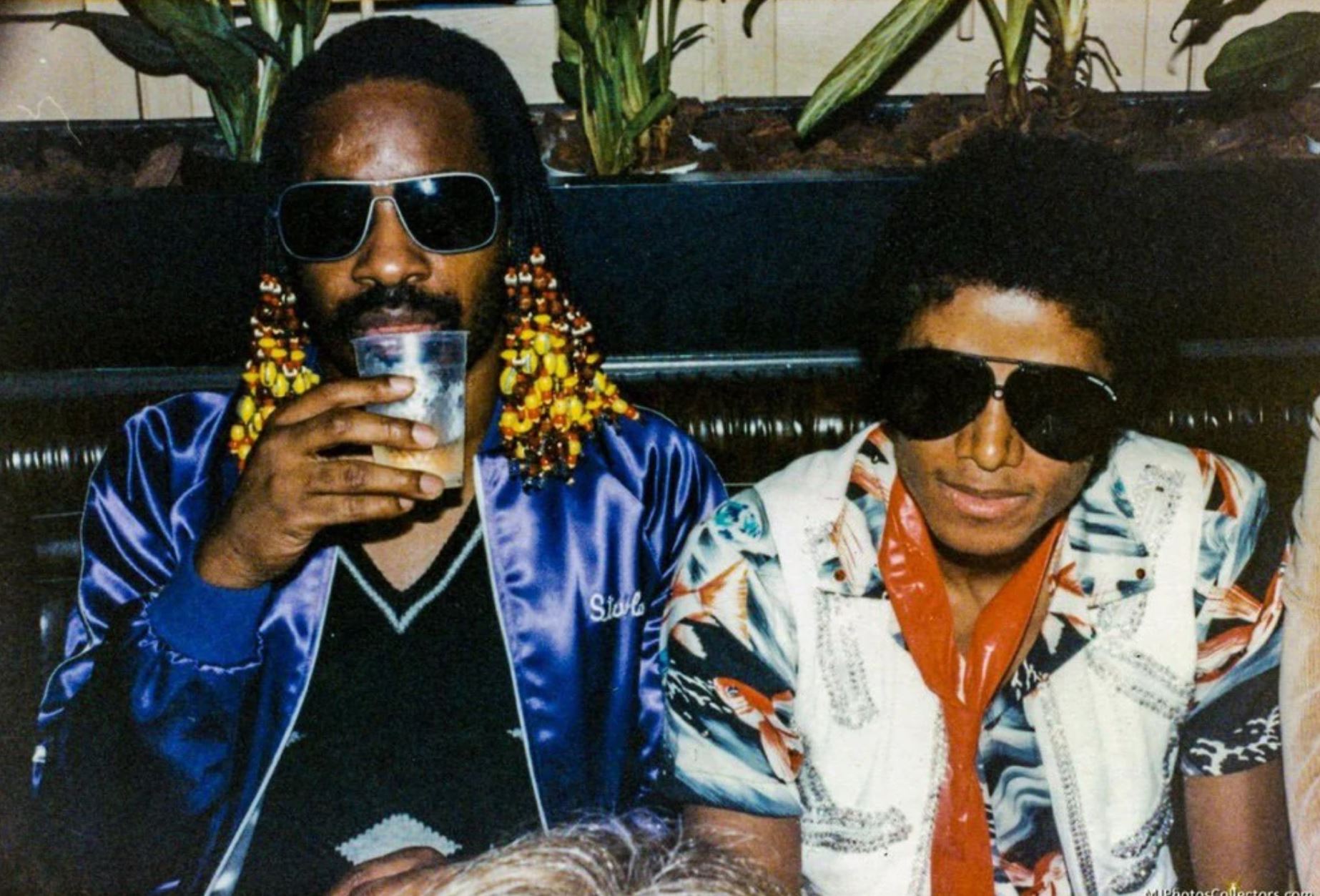 During this period, Wonder's tendency to write hit love songs after the other and collaborations with huge names such as Paul McCartney and Michael Jackson.
The 90s and Late Career
The 90s were a calm period for Wonder, with few big hits and not many new works. He still toured and collaborated with big names, such as in the worldwide hit "Gangsta Paradise," inspired by his single "Pastime Paradise."
The 2000s saw the release of his last album and three new songs just a few years ago. 
Essential Albums
Stevie's career is full of hit singles and charting albums. Wrapping them all in one article would not be fair to his legacy, so I will try and guide you toward his most successful work and the one that can get you started with the rest.
He has released more than 23 studio albums and 101 singles. You can check in detail all his discography on his AllMusic page.
Recorded Live: The 12 Year Old Genius  (1963)
The genius of Little Stevie blew everyone away in the 60s and still does today. This Live Record is not a proper album, yet I recommend you listen to it to glimpse Stevie's virtuosity. 
He plays different instruments and masterfully solos on the harmonica while singing his tunes. What I love the most is his confidence on stage and how he entertains the audience despite being only 12 years old.
Uptight (1966)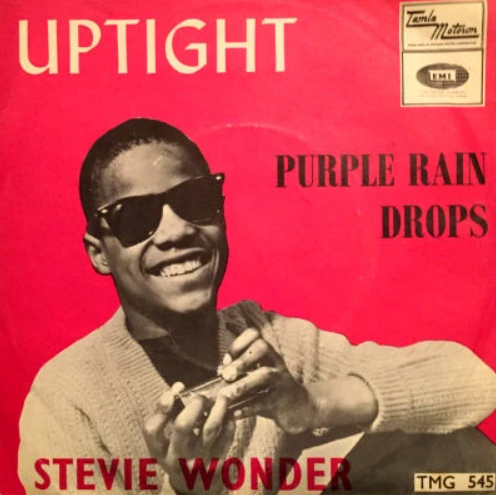 Uptight is one of Stevie's first attempts at creative independence while still adhering to the Motown formula.
As with many RnB records of the time, there are plenty of covers and a few original songs. The release greatly benefited Wonder as his cover of "Blowing in the Wind" by Bob Dylan helped him reach new audiences.

This is not my favorite Wonder album or period, yet it contains some good moments and gives a great perspective of music at the time.
Music of My Mind (1972)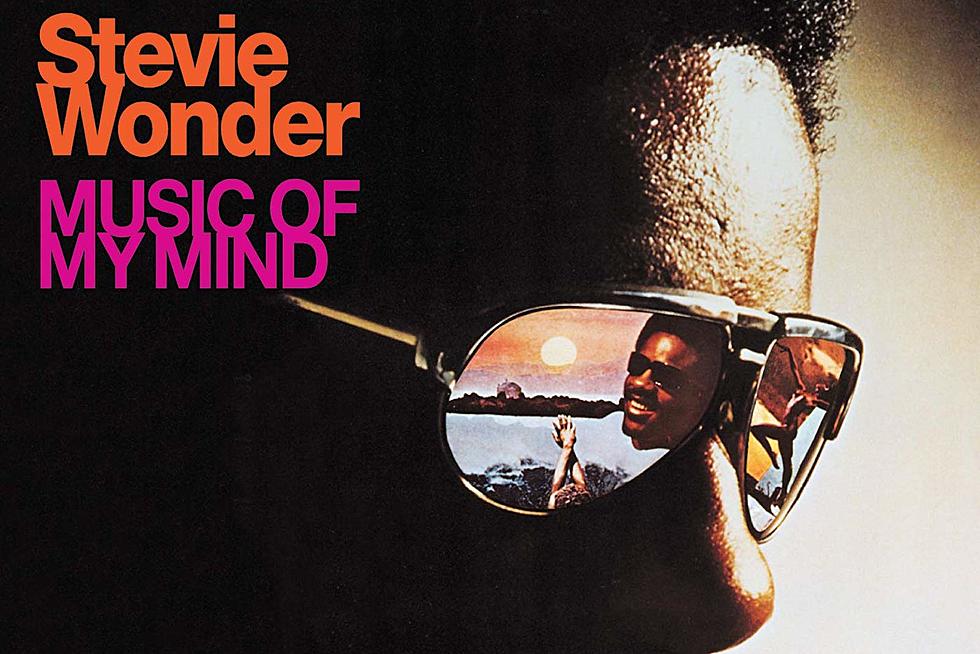 "Music of My Mind" marks an important milestone as it kicks off Wonder's classic period. It's the first album in which he had complete creative freedom and started experimenting with new technology and arrangements. My favorite tune on the album is the famous "Superwoman" double track. The storytelling aspect of the song, length, and style is completely different from Motown. For me, that's the first true adult Stevie Wonder work.
Musically it was his most mature work at the time. Commercially, it didn't do that well as the audience was not used to the 'new' Stevie Wonder.
Talking Book (1972)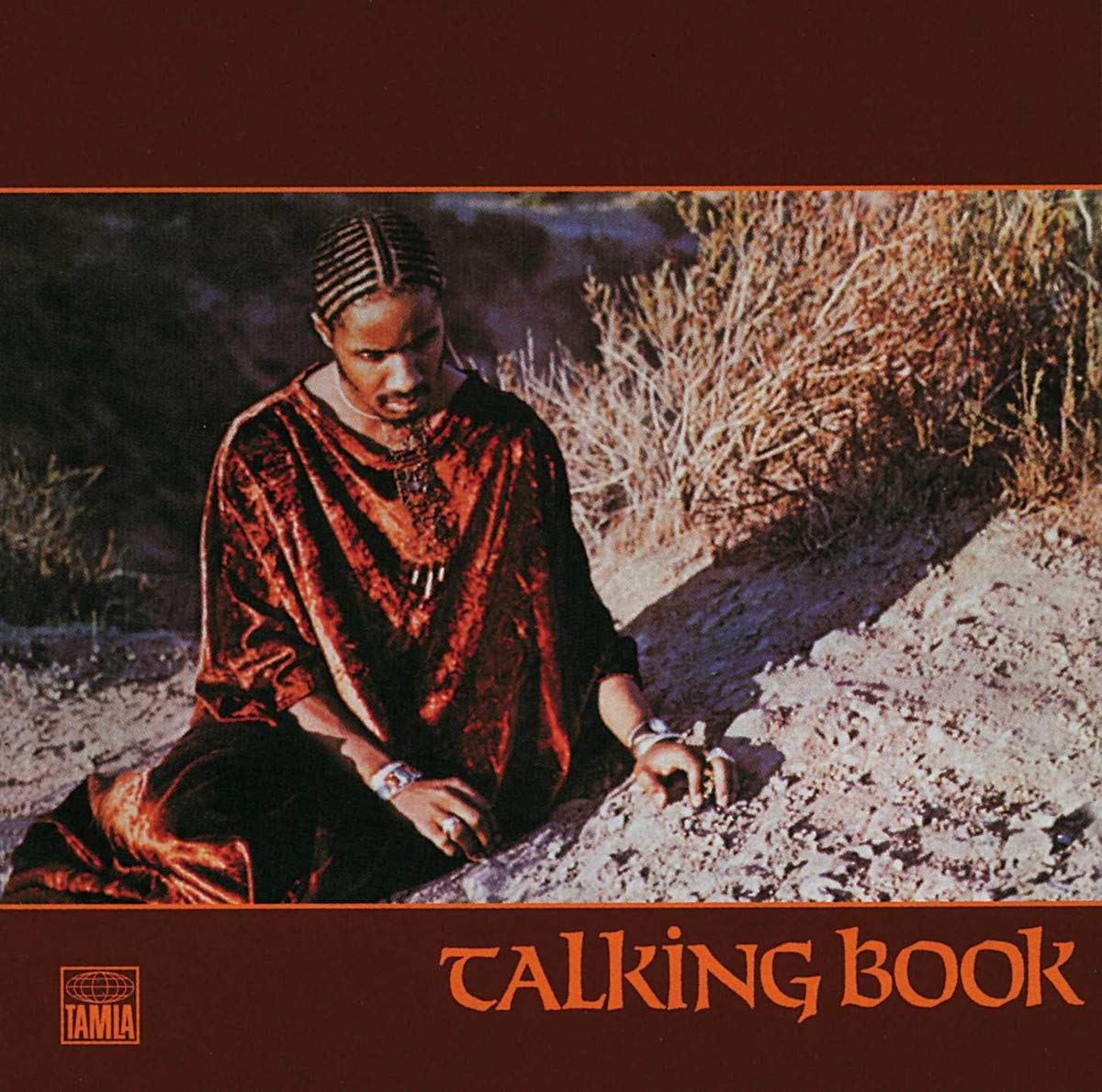 The second album of 1972 is where the classic period really starts to pick up. The record is funky, soulful, and full of interesting melodies and sounds. 
All the songs on this album could be hit, yet the likes of "Superstition" have become legendary, being the most successful song and probably most popular of Stevie's career. "You are the Sunshine of My Life" is another top 1 hit you most probably have already heard.The lyrical theme of this album continues the deep explorations of political and social causes that motivated Wonder. 
Innervisions (1973)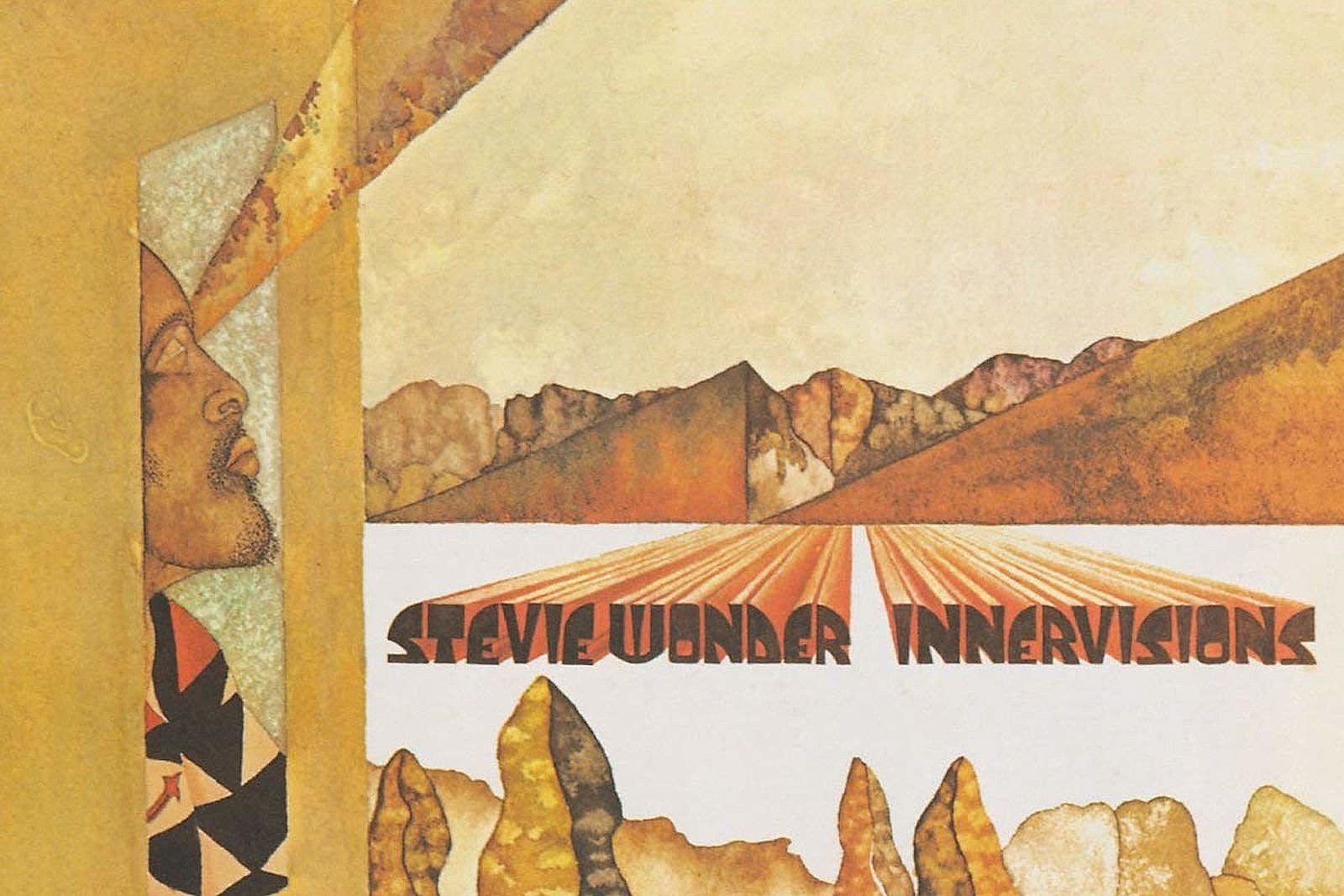 The next album of the classic period keeps the perfect run going with number 1 and earning "Album of the Year."
"Innervisions" is not only one of Stevie's best works but one of the best albums of all time. The songwriting, arrangement, performances, production, and every tiny detail are at the edge of perfect. There is no weak song in the album; each one could be a number 1 hit.
My favorite song is the ballad "Visions." The guitar work is hypnotic, and Stevie's vocals cut like a knife through the multiple layers added to the song. Any song you pick could be your favorite from this masterpiece. Even more impressive is that Stevie Wonder played all instruments in this album.
Songs in The Key of Life (1976)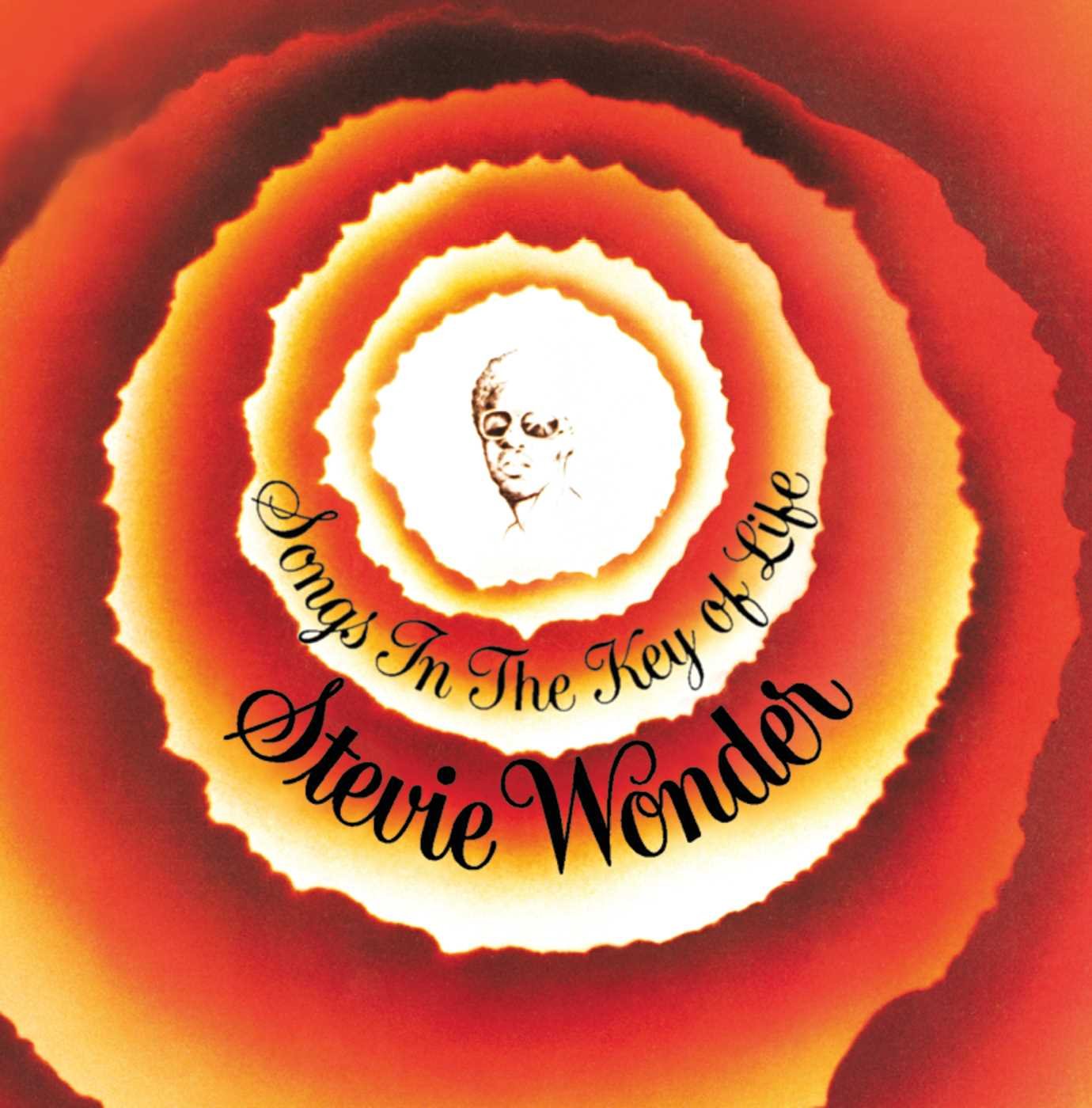 The classic period ends with the most significant work of Stevie's career and one of the greatest musical masterpieces of our time.
Songs in The Key of Life is a perfect album, one you could easily say is the best album of all time, along with "The Dark Side of The Moon" and a few other Masterpieces. After "Innvevisions," it was hard to imagine something more extraordinary, yet Wonder delivered beyond all expectations. Over 200 musicians worked on the albums in different recording sessions, and you can feel that level of detail in every song.
I highly recommend you listen to the album from start to finish multiple times before picking one song out of it. The full experience of a full listen is incomparable.  The album won all there was to win and is listed among the top 10 albums of all time in the Rolling Stones list of 500 greatest albums of all time.
Hotter Than July (1980)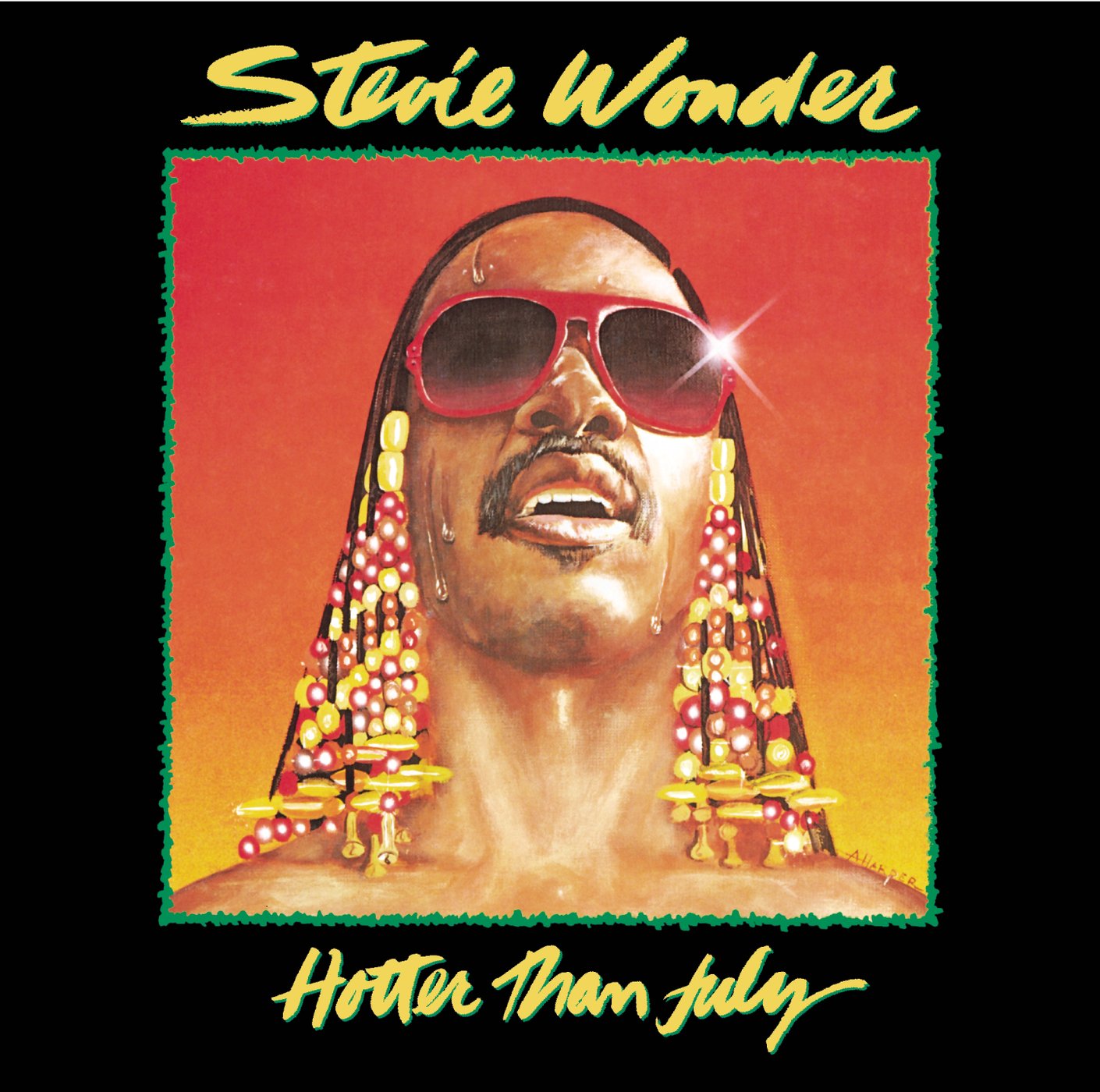 The end of the classic period signified a new Stevie that blended musical innovation with massive commercial success. Hotter than July is full of hits, modern sounds, fine production, and millions of albums sold. Epic songs like "Master Blaster" and a special rendition of "Happy Birthday" are among the top track everyone knows. 
Even though it was a commercial success, not all fans found it satisfying as it lacked the emotions and lyrical depth of his classic period. I think that this statement is not entirely true. Stevie had, by this point, proved what he wanted to confirm and just wanted to release the music he had inside.
In Square Circle (1985)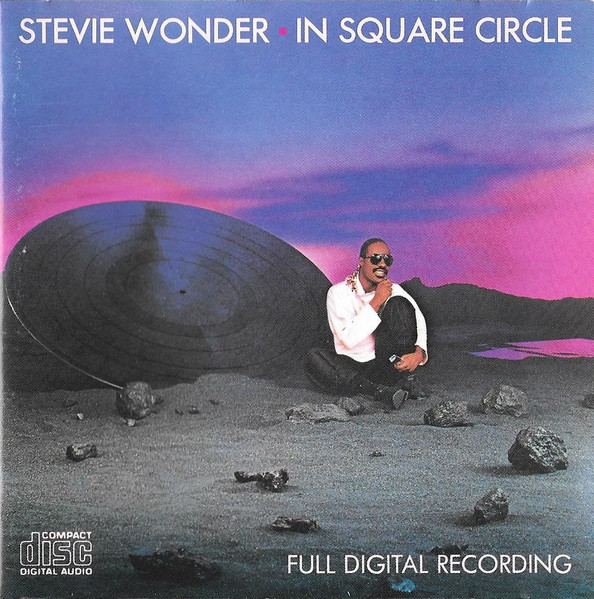 Another massively successful album, "In Square Circle," came after a time of reflection and not many releases. 
The first track of the album, "Part-Time Lover," is an absolute cracker. Groovy, soulful, and musically intricate, it very well encompasses what 80s Stevie Wonder was all about. Like with all albums of the 70s and 80s, there's no weak song in the album.
I believe this is one of the last albums of Wonder's musical peak. After In Square Circle, he still was on top as a performer, yet the albums didn't match his previous work.
Conversation Peace (1995)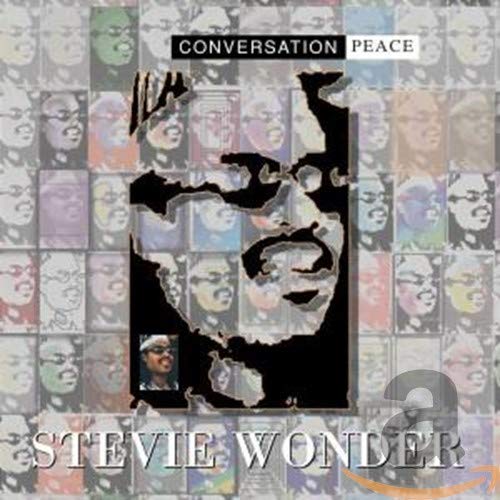 A decade after, in the 90s, after a quiet period, Stevie Wonder rose again with a new sound and new collabs. 
The album has a fascinating back story, as all the songs were written while Wonder stayed in Ghana for six weeks. Even though the theme was strong, Wonder didn't have the same motivation as in his early days, and the album took over 2-3 years to record and release.

The album brings back much of the classic period with some new sounds adapted to the 90s. Not many critics liked it, yet I give it a solid 4 stars out of 5 in all areas.
Notable Performances
Relatively recent performance shows how incredibly well he performs in his 70s. Apart from the flawless musicianship, he keeps the audience entertained with humous and some storytelling.
Stevie Wonder on the prime of his youth, performing his hit songs on tv. I especially love how groovy and tight the whole band is.
Stevie Wonder | Recorded after Musikladen #10 – 1974-01-23
This performance made him popular as a child prodigy and reached number 1 on the charts. Marvin Gaye is famously playing drums in this performance.
Relationships and Scandals
Stevie Wonder's life was not particularly full of scandals. He is allegedly known to have had more than one love child scandal and thus has nine kids from 5 different women, even though he has been married three times and divorced twice.
Stevie Wonder Awards
Wonder is among the most celebrated artists of all time, being nominated for 74 grammy awards and winning 25. He is the only artist ever to be inducted into the RnB, Rock n Roll, and Songwriters Hall of Fame and the only artist ever to win awards for three consecutive album releases.
Beyond music awards, his Philanthropic work had him named a United Nations Messenger of Peace, earned a Presidential Medal of Freedom, and received both Kennedy Honors and Polar Music Prize.
There's virtually no price that Wonder hasn't won or been nominated for and even has an Oscar on his long mesmerizing list. His double album "Songs in the key of life" is present in every top 10 list of best albums and is considered the best by many musicians. 
How Important is Stevie Wonder to Music?
I consider Stevie Wonder the most important one-man-band songwriter of the last century. He never joined or formed a band to support his solo career and managed through pure virtuosity to change modern music. I'd rank his contribution and legacy close to that of the Beatles or Rolling Stones.
The genius of making complex music appeal to large audiences is sometimes left unsaid about Stevie. He blended the groove of funk and RnB with the emotions of soul music and the energy of rock. The concept of making a hit record changed drastically from his multiple consecutive awards and hits.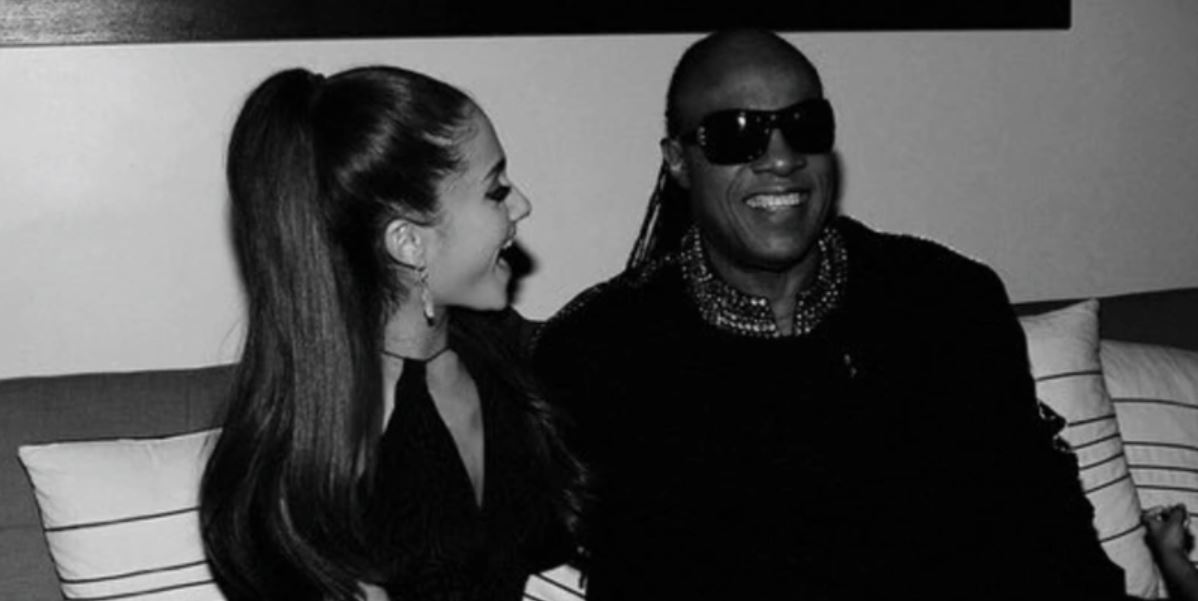 The jazz-influenced intricate arrangements honed with electronic sounds were not common before Wonder first created them. Dissecting each of his songs, especially from the classic period, you can get lost in the complex harmonies, horn arrangements, virtuoso solos, and sound design. Considering that he played most of the instruments in his albums is nearly unbelievable. 
Even though I was a diehard rock and metal fan in my teens, the only non-rock artist I listened to was Stevie Wonder. The elegant blend of genres and pure musicality were too strong to resist and were why I started exploring other genres.
Everything Wonder did at such a high level that the only way for another artist to win an Award was for him not to release a record.  Apart from the musical success, he gave a strong message to the world through songs of joy, love, sorrow, and sorrow blended with social themes.
FAQs
Question: How many number 1 hits does Stevie Wonder have?
Answer: Stevie Wonder 10 number 1 hits. 
Question: How many instruments does Stevie Wonder Play?
Answer: Stevie Wonder also plays the keys, piano, synthesizer, harmonica, congas, drums, bongos, organ, melodica, and Clavinet. That is ten instruments, and he can probably play more non-professionally.
Question: Who has Stevie Wonder collaborated with?
Answer: Stevie wrote, co-wrote, produced, and performed with many other artists. Some of the most famous are Chaka Khan, Smokey Robinson, Michael Jackson, Aretha Franklin, Ariana Grande, Jermaine Jackson, Jeff Beck, Quincy Jones, etc.
Sources