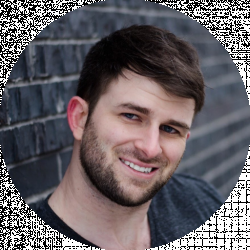 Latest posts by Adam Braunstein
(see all)
Very rarely can you point to something and say the greatest all-time and not be called over exaggerating. That's what makes Michael Jackson such a unique artist in the music world.
He was unequivocally the greatest pop star in music history. He was a figure that was simply larger than life in so many ways, and people still talk about him as if he was something of a god, despite the tons of controversy he found himself mired in from his own doing,
Michael Jackson is one of the most complicated musicians of all time. It's easy to call him a genius because he truly was, but it's also easy to call him a tragedy created by the industry itself, as that's very true too.
His music puts pretty much every other pop musician to shame, and the sound of his voice is still readily available all over the place. There were two Michaels you had to know when I was growing up, and that was Michael Jordan and Michael Jackson. 
Despite being one of the most controversial and tragic stars to ever exist, Michael Jackson's music became a phenom, and his live shows remain the stuff of legend, pulling off incredible concerts with epic dance moves that people still mimic to this day.
It's impossible not to love some of the songs that he wrote throughout his career and while I'm not the biggest an ever, I still recognize the genius at work. We're going to explore everything there is to know about the King of Pop, Michael Jackson.
Quick Facts
Full Name Michael Joseph Jackson

Birth Date August 29th, 1958

Birth Place Gary Indiana

Nick Name The King of Pop

Nationality African American

Zodiac Sign Virgo

Siblings Jackie Jackson, Tito Jackson, Jermaine Jackson, Marlon Jackson

Children Paris Jackson, Prince Jackson, Prince Michael Jackson II

Partner / Spouse Lisa Marie Presley, 1994-1996 Debbie Rowe, 1996-1999

Most Successful Songs / Albums Billie Jean is ranked as Michael's most successful song, staying at peak position on the Hot 100 for 7 straight weeks

Thriller the album is not only Michael Jackson's best-selling album, but it is the best-selling album in music history

Net Worth $400 million

Social Media

Instagram

Website https://www.michaeljackson.com/

Awards Grammy Award for Album of the Year 1984-Thriller

Grammy Award for Record of the Year- 1984- Beat It

Grammy Award for Best R&B Song- 1984- Billie Jean

Grammy Award for Best Male Pop Vocal- 1984- Thriller

Grammy Award for Best Male Pop Vocal-1984, Thriller

Grammy Award for Song of the Year- 1986-We Are The World

Grammy Award for Best Music Video- 1990, 1996 Scream, Leave Me Alone

Grammy Hall of Fame- 2008, 2009- Thriller, Off the Wall
 Last Updated June 24th, 2009
Early Life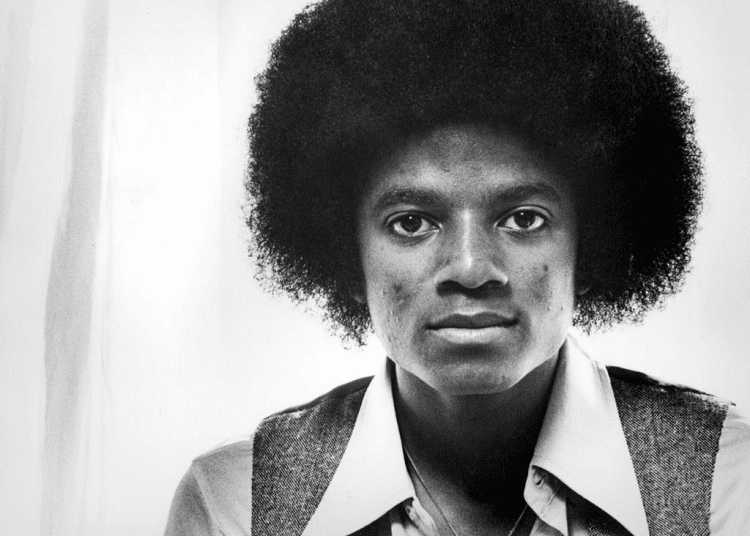 Michael Jackson grew up in Gary, Indiana, and he was part of a large family that included 10 total children. Early on in life, when they were just 6 years old, the Jackson brother formed their first band, which was headed by their father, Joe Jackson.
This would begin a trend of their father taking over for much of their lives and the start of Michael Jackson's official music career.
Joe Jackson was not a good father by any measure, and there are numerous reports of his abuse of Michael and his brothers during this time, even though they were only 6 years old. Michael is known to have gotten the worst of the abuse, as the rest of his brothers maintain it wasn't abuse but discipline.
Michael wasn't the standout at first, and due to him being the youngest, he was the one who got most of the abuse from his father, although back in those days, this was usually the end of a belt and stern talking to, which was somewhat accepted amongst most households believe it or not.
That abuse would shape Michael in ways that we're probably not even ready to acknowledge and yet, Joe Jackson is somehow looked at as an icon of sorts in his own right. It just shows how we somehow turn the horrid into glamorous in the entertainment industry and it's sickening to see.
I Want You Back
The tumultuous troubles behind the scenes were not well known at the time, and all the public really saw was this super friendly and happy kid group known as The Jackson 5, and that group would soon come out with its first hit, "I Want You Back." It wasn't just a hit; it was the number 1 song on the Billboard Hot 100 chart, making the band the youngest to ever achieve such a status.
From there, The Jackson 5 exploded, and Michael Jackson, in particular, became a huge media sensation due to his outstanding lead vocals.
If you go back and listen to their first album, try to imagine that these are just kids singing and writing here. The talent is just off the charts. Sure, you can say that the music was manufactured or whatever you'd like, but there was nothing fake behind those vocals and they're all so spot it's hard to believe it came from a bunch of kids younger than 10.
Going Solo, The Icon is Born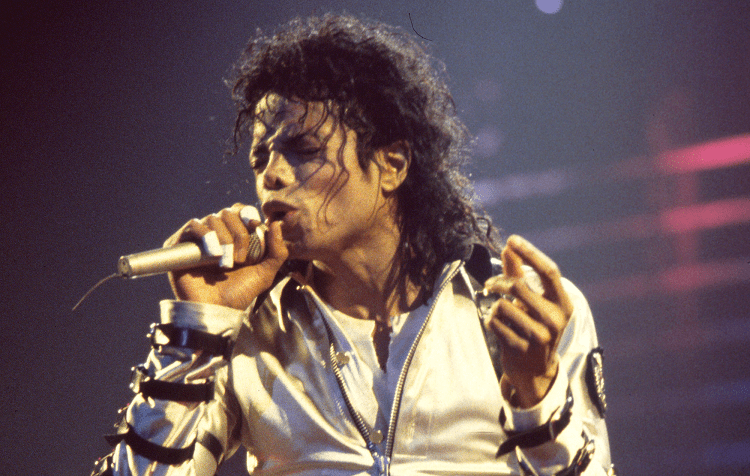 It was clear that while the band was very talented, the shining star of the group was, no doubt, Michael Jackson. Shortly after The Jackson 5 got recognition, Michael became a solo artist and, from there, began to ascend the throne of pop royalty.
While most might've abandoned their previous bands, Michael still was contributing to The Jackson 5 during his solo ventures, as these were his brothers, and he didn't want to completely abandon his family.
Michael would become the lead songwriter in The Jackson 5 during this time, growing up before America's eyes. Michael was about ready to become the sensation he would go on to be, and in 1979, he released his fifth solo album called Off the Wall, and it was the official welcoming party for Michael Jackson, the King of Pop.
The album contained the massive hit "Don't Stop Till You Get Enough," which was a huge departure from the bubblegum-style music The Jackson 5 had been doing for some time and showed off Michael's ability as a songwriter as well as a solo singer.
Immediately he gained massive recognition with the album, and it reached number 3 on the Billboard 200. It also garnered him a handful of awards as well including the Grammy Award for Best Male R&B Vocal Performance.
Off the Wall, Excellence Expected
Despite the massive success of Off The Wall, Michael believed that he could do better, and while most artists only dream of having the success of that album, it was clear that Michale Jackson was not most artists; he was one of a kind and was determined to make music that only he could make.
Following this realization, he made sure he was going to profit from his talent like no artist before had, which included securing 37 percent of album profit for every record he put out going forward.
A lot of people would be like "can you believe the nerve of this guy?" and while they might have a point, Michael Jackson was simply different. He expected to be the greatest star of all time and you know what? I think he might've achieved that goal.
Thriller, The Sensation Takes Over
Michael Jackson had big dreams following Off the Wall, and those dreams were realized with Thriller in 1982. The album was the best-selling album throughout the world in 1983, but more than that, it became the best-selling album in the history of the USA. 
I don't think it's hyperbole to say this is the best pop album of all time. Hell, I love it just as rock fan too. It's got some of the most catchy songs of all time with some out-of-this-world vocals as well. It's hard to choose the best song on the album, but I'm taking Billie Jean. The music, the singing, the chorus, it's all some of the best you could possibly ask for.
Not Just a Singer
There were plenty of singers back then, but very few managed to put on a show like Michael Jackson. He wasn't just a singer but a master performer as well, and his dance moves have become the stuff of legend.
In 1983, he debuted his famous moonwalk dance, which set the world on fire and cemented Michael Jackson as the must-see show in the world of music. When it came time for the Grammys that year, Michael Jackson would clean house, winning 8 Grammys that night.
He wasn't just the biggest name in music following this night; he was the biggest name in the world. Regardless of whether you listened to his music or not, it was impossible to ignore him. There were toys, dolls, clothes, and everything you could imagine that could be plastered with Michael Jackson; it pretty much was.
Tabloids Take Over, Jackson In the Spotlight
Unfortunately, Michael Jackson's immense fame soon would turn on him because, like all celebrities, all it takes is a taste of fame for the tabloids and rumors to start pouring in.
One thing amongst the speculation of both the media public was Michael's changing appearance. It was due to a condition called Vitiligo, which causes the skin to lose its pigment. 
Unfortunately, this is what would start the long line of Michael Jackson jokes and while they would start out as innocent pokes and prods, they soon became mean spirited and things like "Michael Jackson is trying to become white." would circulate and you can understand why the King of Pop quickly developed a dislike for the media. It was moments like this where people forget that these stars are actual humans and not just props.
Bad Is Good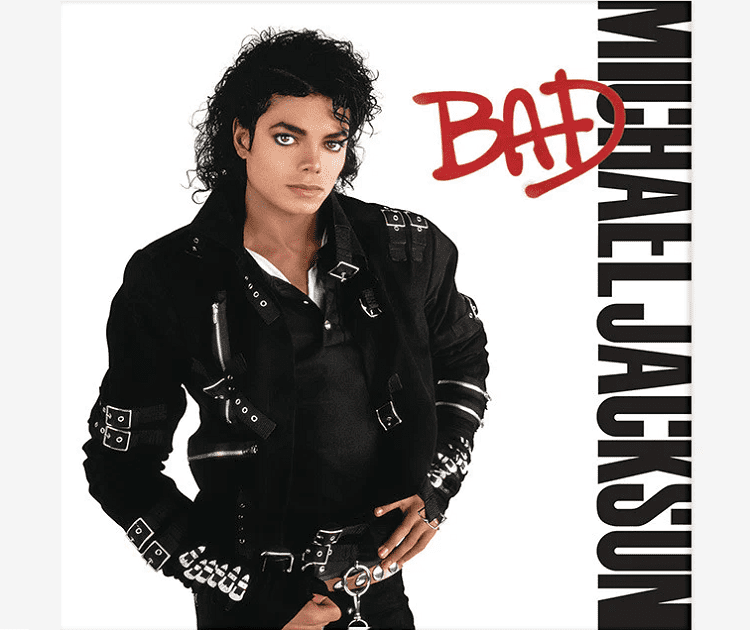 After his enormous success with Thriller, the next album had a lot to live up to, as it's quite the tough task to follow a record that is literally the highest-selling album of all time.
Somehow, Bad managed to live up to the incredibly high expectations and delivered a record of its own. Bad was the first album to ever have 5 hits off it. The biggest of the hits was "Smooth Criminal," but there were other huge songs as well, such as "Bad" and "The Way You Make Me Feel."
Smooth Criminal was the standout here as the addictive bass and clever subject matter made for a much different kind of Michael Jackson song that was still explosive and a nice showcase for his various vocal styles as well.
The King of Pop, Dangerous
I've been referring to Michael Jackson as the King of Pop throughout this bio, but it wasn't until 1989 when Elizabeth Taylor presented him an award. The nickname stuck and became synonymous with Michael Jackson, which for once gave him a name given by the media that he actually embraced.
With the start of the 90s, Michael Jackson's star was far from fading, and in spite of the tabloids and bizarre rumors about Jackson popping up left and right, he was still the most popular musician in the world.  Dangerous was Jackson's way to kick off the decade, and it once again was an insane success, going right to the top of the charts and producing a number of hit singles such as "Black or White."
Dangerous is the first album I heard by Michael Jackson, and although it's not his best, it's still an excellent example of what made him such an incredible force of music nature.
Superbowl Appearance, Interview with Oprah
Michael Jackson performed on the biggest stage in the sports world in 1993, playing all of his hits during the Superbowl and again, regaining a massive popularity boost. His performance here was absolutely electric, and even though we were in the throws of the grunge takeover, it showed the world who the king of the music industry was with no doubt. 
After this, a long interview on Oprah gave the world a look into Michael Jackson's personal life for the first time on tv. The interview shed light on the abuse from his father and the lonely lifestyle that resulted from his childhood, which he felt was stolen from him by being thrust into the spotlight at such an early age.
It was at this time that Jackson disclosed that he had a skin condition and disproved many of the strange rumors started about him, such as him bleaching his skin.
The Double Album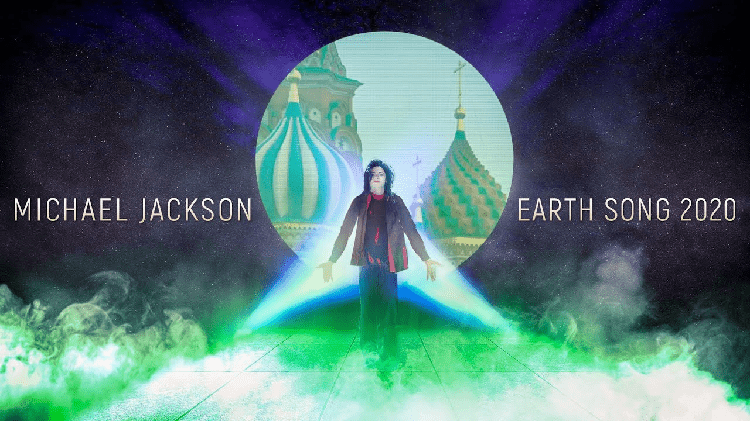 Michael Jackson was on a hot streak of untold proportions, and that led to him getting more ambitious with his follow-up album, as many musicians tend to get. This would be a double album titled HIStory. Despite the tall task of continuing his chart dominance, Jackson again set records making it the best-selling multi-part album of all time.
The album was certainly a bit different compared to previous efforts by Jackson, and it seemed like he was trying to make a statement with his music rather than just making good songs for the world to sing along to.  This shift in purpose didn't ruin the music, though, as hits such as "Earth Song" were still incredibly well sung and crafted songs that spoke to issues across the world, adding Jackson's iconic voice to a humanitarian cry for help.
My favorite song off the album was definitely Earth Song, and it might be the most important song he ever wrote. It's got an addictive chorus and one of the most epic song endings of all time. It's Michael at the height of his powers and is truly one of his best.
The Jackson Family Grows
During the HIStory tour, Jackson married Debbie Rowe, who was pregnant with their first child at the time. Prince Jackson Jr. was born a year later, but the relationship did not last, and the two divorced just a year later, in 1999.
Towards the end of the 1990s, Jackson was already at legend status, with his influences showing in everywhere, from rock music to the new boy band wave that hit the nation as well. He used that legend status to back up exactly what he was talking about with his music in HIStory and raised money for both refugees of the Kosovo War and children in Guatemala.
Jackson would continue his humanitarian efforts following the 9/11 attacks and organized a huge benefit concert in Washington D.C. a month later.
This was just a glimpse into the amazing things Jackson did over the years and while its tough to remember him in the most positive light sometimes, its worth checking out everything he tried to do with his money when he was alive.
Invincible
The highly anticipated follow-up to HIStory was called Invincible, and it was released in 2001, marking a long-awaited return to the music scene for Jackson. Tragically, this would be the last original release Jackson would release as a litany of issues would plague his life, many of his own doing going forward.
While I always was a fan of the hits, I don't really recommend Invincible. It's kind of a manufactured sound compared to his earlier and clearly more passion filled albums. The hit You Rock My World in particular was pretty underwhelming and sounded like a pale imitation of the King of Pop's best material.
Child Abuse Allegations
The situation with Blanket was bad for Jackson's public image, but it was nothing compared to what would come in the form of child abuse allegations.
Bizarre stories would come following a documentary about Jackson in 2002 called Living with Michael Jackson that showed various strange behaviors from the star, such as holding hands with children and openly admitting to having sleepovers with children and well.
It was a powder keg moment for Micheal Jackson, as the media immediately implied that the encounters were sexual, although Jackson vehemently denied that they were and instead were his attempt to experience the childhood sleepovers that he missed out on considering his massive celebrity started when he was just 6 years old.
Following the trial, which lasted from January 2005 until the end of May, Jackson was acquitted on all charges but was still heavily damaged emotionally from the toll of the trial, and from there, things would start to get even more bizarre as the FBI released files on the trials from 2005 as well as information about the 1993 allegations as well.
Despite the investigation, nothing more was found on Jackson, and his status as a recluse began to take form.
It was around this time that I was really exposed to the dark part of Michael Jackson. While we never got the facts until years later, everything that was released around this time was pretty damning evidence and the jokes about Michael Jackson were everywhere and pretty hard to ignore.
I remembered being a kid and seeing Michael Jackson videogames in the arcade and here he was, accused of some of the worst things you could imagine. The 2000s were just devastating for his brand and life.
This Is It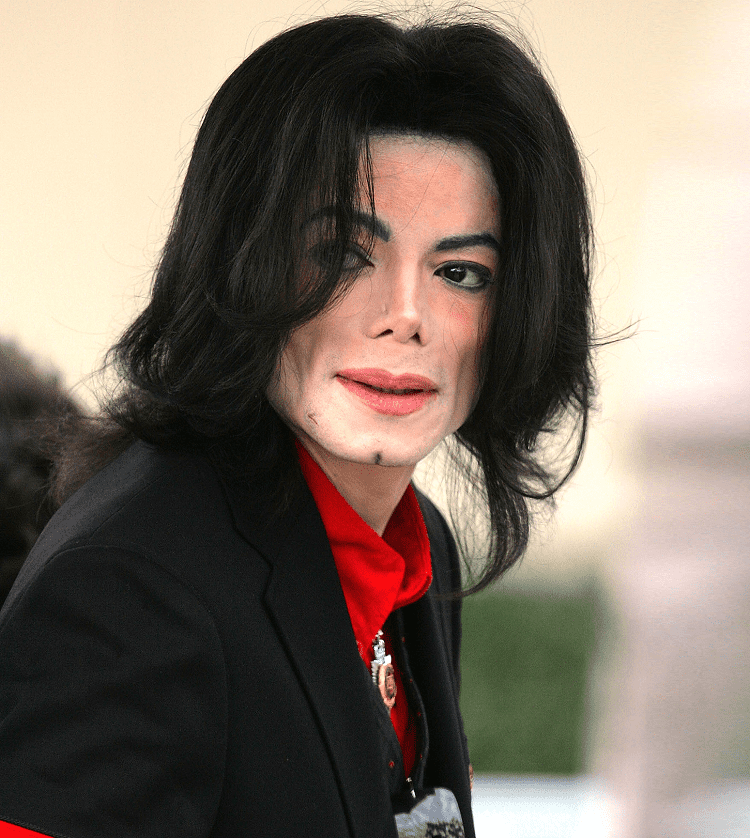 In Jackson's final years, he lived in Bahrain at the home of Sheik Abdullah's son and was known to be recording something in Ireland, but news about Jackson became very hard to come by, and despite hearing that he was working on a new album, nothing ended up coming from it.
In 2009, amongst speculation that a new album was on the verge of releasing, Michale Jackson announced This Is It, which was going to be a massive comeback tour that would coincide with his retirement from the music business altogether.
The mere announcement of the tour caused a wild stir, selling out immediately, with one million-plus sold in the first two hours of the announcement.
The Death of an Icon
The concerts were ready to roll, and Jackson was fully prepared for the swan song of his career, but just three weeks before the tour was set to take place, he died from cardiac arrest. It is said that it was caused by a combination of Propofol and Benzodiazepine overdose. Things get murky here as Conrad Murray, Jackson's personal doctor, had been giving him medication to sleep.
After he gave Jackson the medicine, Jackson stopped breathing, and an ambulance was called. They arrived three minutes later, but despite CPR, nothing could be done, and although more efforts were made to save his life on the way to a hospital, none were successful. Michael Jackson was pronounced dead at 2:26 PM on June 25th, 2009.
The day Michael Jackson died was a strange one; he was surrounded by so much negative news in his final years and was portrayed as a villain by the media in many ways.
He was also the biggest star that the entertainment world had ever seen, setting record after record and making so much incredible music, as well as dedicating much of his later years in the business to helping those in bad situations across the world. It was a strange and impactful day and one that I and many others would never forget.
Post Humous Success
Shockingly, a new album from Jackson came out called Michael following his death that had a handful of original material on it, though those close to Jackson don't believe he would've wanted the music released. The album continued the Jackson renaissance, which included an entire videogame dedicated to his work called Michael Jackson: The Experience.
I have a pretty complicated feeling about Michael Jackson's music. It's incredible in many ways and it's impossible to deny the genius at work, but I also have to separate the man from the music. The accounts on Michael Jackson's devious doings are pretty impossible to ignore and they are very troubling to hear.
At the same time, Michael Jackson was a widely renowned humanitarian, so I'm not sure what to think. Ultimately, he is one of the most important musicians of all time and we're going to hear his music for a long, long time, so that's just where I'll leave it.
Michael Jackson Videos
Michael Jackson's Family
Spouses- Lisa Marie Presley- 1994-1996

Debbie Rowe- 1996-1999

Children- Paris Jackson, Prince Michael Jackson II, Prince Jackson
Michael Jackson's Relationships
Tatum O'Neal- 1970s

Brooke Shields-1981

Lisa Marie Presley
Michael Jackson Controversies and Scandals
Child Abuse
There was sadly no shortage of controversies and scandals in Michael Jackson's life. He was accused of child molestation multiple times from 1993 to 2005, and although he was acquitted on both charges, the damage was done publicly as the media turned the trial in 2005 into a circus that irreparably damaged Jackson's name forever.
Blanket Controversy
There was also a controversy when he hoisted his son, Prince Michael Jackson II, over the balcony of a hotel. This began the negative attention for Jackson that could continue throughout the next few years until his death.
Clash with Execs
During his time in the music business, Jackson frequently clashed with record companies, as he was an artist that wanted full control over his music and ended up getting most of it during these occasions. He had a feud with music executive Tommy Mattola that was well-publicized as well. Jackson accused him of being a racist and exploiting him throughout his career.
Suspicious Death
Following his death, Lisa Marie Presley spoke to the media about how Michael was afraid for his life in 2005, thinking someone was trying to kill him to get control over his music catalog.
Presley would not say who she was afraid of in order to protect herself during the interview. This controversy took hold even further after Michael's personal doctor was charged with his murder, making the entire series of events feel eerie, to say the least.
Michael Jackson's Net Worth
Last reported in 2018, Michael Jackson's net worth was 400 million dollars, making him among the highest-paid artists in music history.
Michael Jackson Residence History
Michael grew up in a home on 2300 Jackson Street in Gary, Indiana. Today, it is used as a memorial to Michael Jackson.
Michael lived in West Hollywood for a time as well, which was located on Queens Road.
During his first time living alone, he lived in a Lindbrook Condo in 1971 at 5420 Fraction 9, Lindley Avenue, Encino.
Michael's most famous home was Neverland Ranch. He would become infatuated with the place following a recording with Paul Mccartney and bought the area located at 5225 Figueroa Mountain Road, Los Olivos in Santa Barbara County, California. It became known as Neverland Valley Ranch and from there was transformed into an amusement park as well as a zoo.
His last known residence was in Los Angeles, where he rented a castle-like mansion at 100 North Carolwood Drive, Los Angeles, California. He stayed here for over a year until his death.
Michael Jackson's Famous Quotes
"In a world filled with hate, we must still dare to hope."

"We have to heal our wounded world."

"Lies run sprints, but truths run marathons."

"To live is to be a musician, starting with the blood dancing in your veins."

"All of us are products of our childhood."

"To give someone a piece of your heart is worth more than all the wealth in the world."
Michael Jackson Discography
Got to Be There- 1972

Ben- 1972

Music & Me- 1973

Forever, Michael- 1975

Off the Wall- 1979

Thriller- 1982

Bad- 1987

Dangerous- 1991

HIStory: Past, Present and Future Book I- 1995

Invincible- 2001

Michael- 2010

Xscape- 2014
Sources Cited:
https://www.biography.com/musician/michael-jackson

https://www.britannica.com/biography/Michael-Jackson

https://www.thefamouspeople.com/profiles/michael-jackson-3955.php
FAQs
Question: Is Michael Jackson in The Rock and Roll Hall of Fame?
Answer: Yes, Michael Jackson was inducted into The Rock and Roll Hall of Fame in 2001.
Question: What is Michael Jackson's Best Song?
Answer: There are so many right answers here, but to me, the best one is Billie Jean. It's such a unique piece of music combined with some of Jackson's best vocals of his career, and there is a reason it's still played heavily today.
Question: Was Michael Jackson Guilty of Child Abuse?
Answer: It depends on whose account of the situation you want to believe. Although he was acquitted in a trial, several more cases came out about Michael Jackson abusing children in the following years, so it's up for speculation at this point.