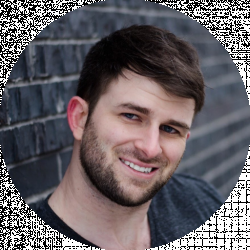 Latest posts by Adam Braunstein
(see all)
While the music industry has its fair share of megastars, sometimes people go under the radar. Not everyone is as showy as Elvis, as rowdy As David Lee Roth, or as tragic as Kurt Cobain. Occasionally, there is just a shining talent with a penchant for writing great music. In my opinion, that's exactly what you get with Elvis Costello. He's an underrated and under-appreciated genius who has been one of the most influential artists of all time.
His music might not inspire stadiums to sing along, but I guarantee you you've heard so much of his music without ever realizing it. He has a unique style that you don't generally see, with a voice that is both original and familiar.
Elvis Costello's music has spanned several genres throughout his long and storied career, and it's made him one of the most musically versatile rock stars alive. In this article, I'm going to explore everything that made him what he is today and the path he took to get there.
Quick Facts
Full Name: Declan Patrick MacManus

Birth Date: August 25th, 1954

Nationality: British

Nickname: Napoleon Dynamite

Zodiac Sign: Virgo

Siblings: Ronan Macmanus, Ruari Macmanus, Kieran Macmanus and Liam Mamans

Children: Matthew Macmanus, Dexter Macmanus, Lorcan Macmanus, and Frank Harlan James Macmanus

Partner: Diana Krall

Most Successful Songs/Albums: Watching the Detectives, My Aim is True

Net Worth: 70 Million

Awards: 1999 Grammy for Best Pop Collaboration: I Still Have That Other Girl. Grammy Hall of Fame 2007, My Aim True
Early Years
While he's one of the better names in rock history in my book, did you know that Elvis Costello wasn't even his real name? In fact, he was born Declan Patrick Macmanus. The name Costello is the same as his father's stage name Day Costello. The name Elvis, of course, came from The King himself, Elvis Presley.
While a lot of musicians have started as small bands formed in school, Elvis Costello actually joined up with his dad in the beginning of his career. He recorded his first song with his father as the backup singer on a song called "I'm a Secret Lemonade Drinker."
The First Album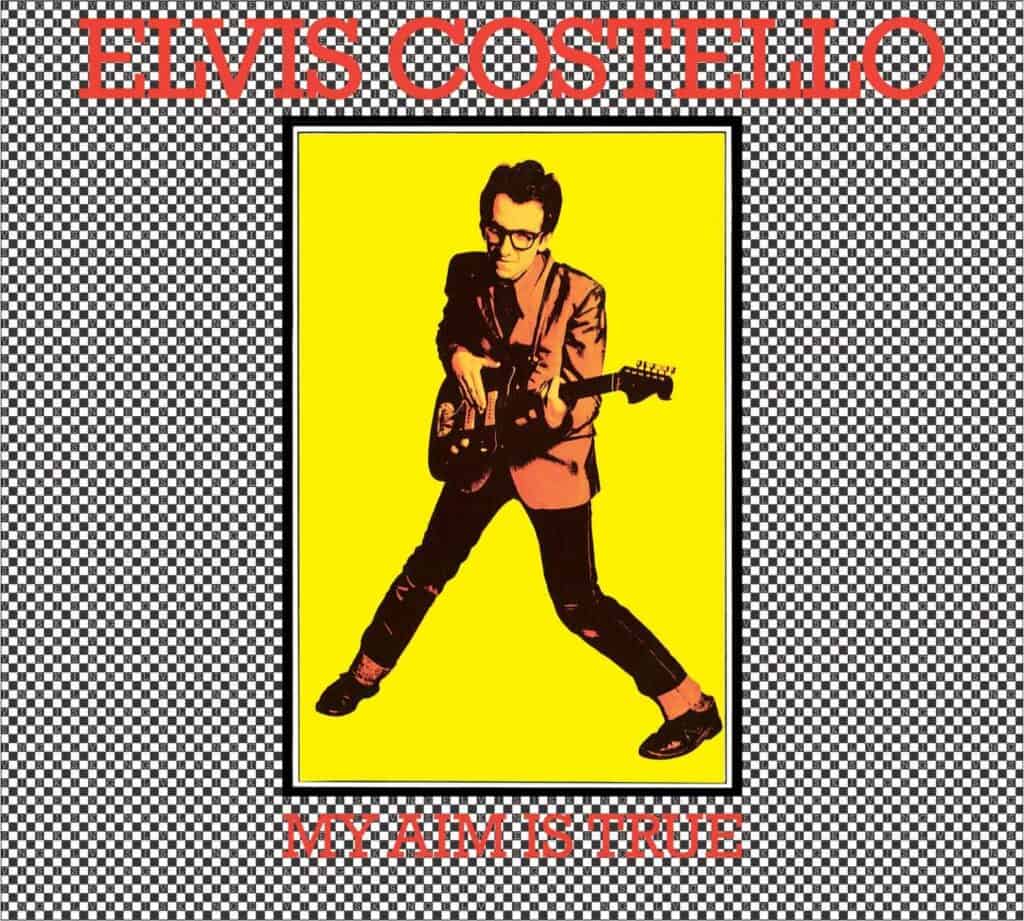 Elvis Costello came out with his first album at just 22 years old in 1977. It was called My Aim is True and to me, never has an artist put their best onto a debut like this one. While the singles off the album weren't massive hits, every song on the album is just a perfect example of how to make a debut. The voice was distinct, the choruses catchy, and the lyrics were great. The reason that singles like "Alison" and "Less than Zero" didn't get big exposure is that his label, Stiff's records, didn't distribute in the U.S. at all.
In response to not getting the exposure that he thought he deserved, Elvis Costello performed a concert outside a convention for C.B.S. Records executives to throw his talent in their face. It got him some exposure, but it also got him arrested for busking. Sometimes you have to suffer for your craft, and he did just that.
It caught the attention of Columbia Records, who quickly signed him and finally got him the attention he deserved in the U.S. One hit shined through, and that was "Watching the Detectives." This is one of those songs that you would expect to come later in a career, as it's so musically interesting and fine-tuned that you can tell it's the work of an expert. In actuality, it was the work of a 22-year-old, and that work still rings through the radio year after year to this day.
This song actually wasn't included in the U.K. version of My Aim is True and turned out to be the song that would mark the first big hit of his career.
A Little Help from My Friends
It's always hard for a solo act to roll along on their own. In order to have something to shoulder the load, Elvis Costello put together a backing band with Steve Nieve on Piano, Bruce Thomas on Bass, and Pete Thomas on Drums. This would be his permanent band, too, and not just some studio band that would play a few shows with him.
They were named Costello and the Attractions, and on their first show together, they were going to play "Less Than Zero" on Saturday Night Live, but famously, Elvis yelled for them to stop during the intro and instead played "Radio Radio." This was a song that the executives at N.B.C. had to forbid them to play because of the lyrics that call out commercialization on T.V. Sure enough, Costello and The Airwaves were banned from S.N.L. until 1989.
While it's not the most original move in the book, the rebel persona is always one that the crowd will always gravitate toward you. Sure enough, that popularity hit in a huge way, and his debut album went wild.
Armed Forces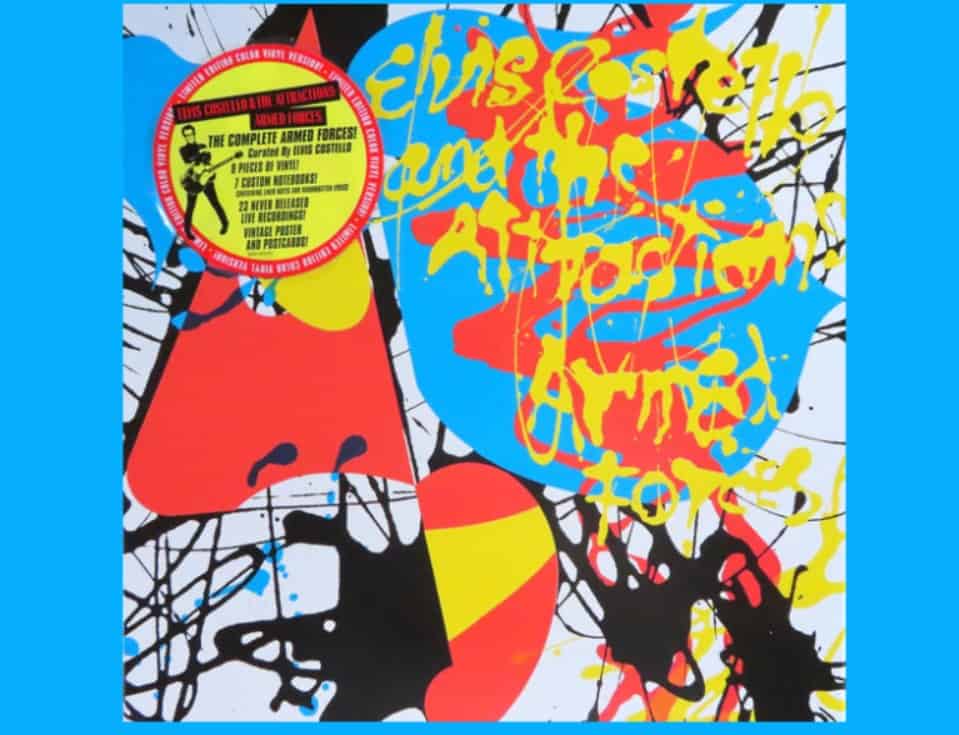 By the close of the legendary music era of the 70s, Costello was a massive name. He was one of the most talked about artists out there, and his notorious and unpredictable live shows drew crowds the world over. With that attention came a live album called Live a the El Mocambo, which tried to capture the live presence of the band. The album would only be released in Canada and didn't cause much of a stir.
What did cause a stir was the much-awaited second album called Armed Forces. Usually, a band's second album will take some risks musically, and on occasion, they pay off, and sometimes they don't. With Costello and The Attractions, they stuck to their guns, and it was the right decision, as their brand of easy listening rock was again on point with hits like "Oliver's Army" and "Accidents Will Happen" gaining massive attention.
It had some more adventurous songs on it than usual, with one stand out being the song "Party Girl." The ending crescendo it builds to is a hypnotic way to end the song that's reminiscent of something The Beatles might've come up with.
The album release was marred with quite a bit of controversy in 1979 when it was released in papers that Costello had a drunken tirade where he used the N-word to refer to James Brown and Ray Charles. He explained it away as being purposefully offensive to the people he was with in order to end a conversation, but years later, he would apologize for the incident, taking full responsibility for his actions.
If this happened today, it's likely that Elvis Costello would never recover and be shunned off the face of the earth. But the 70s were a different time, and social media wasn't around, so he was able to say sorry and get rid of it in a few days. He did reject an offer to meet Ray Charles after it, though it was because of guilt and embarrassment. Charles, for the record, forgave Costello.
To me, the Armed Forces album is a landmark album that is almost as good as the debut, which is one of the best debut albums of all time. It took what the first album did and put it into overdrive, with even more instruments in play and the same level of catchy genius to boot.
The 80s and the Experimental Times
The 80s marked a strange moment for many bands in music history. Particularly, rock bands had some trouble with whether or not they wanted to stick to the sound that made them famous or adapt to the oncoming change in the world of music. Elvis Costello decided to go the change route and released Get Happy!!, which was a huge departure from his past two albums.
I'll be honest; it's definitely not my favorite from Costello. It's very upbeat and completely switches the themes up from his more anger-driven earlier records. While this might click with some, I'm into the darker side of musicians, so this one didn't really click with me. Musically, it resembled something that Bruce Springsteen would've written rather than Elvis Costello, and that makes sense since Bruce Springsteen was a massive star at the time as well.
It wasn't the same kind of success as his previous records, but it did well enough and had some hits like "I Can't Stand Up for Falling Down." Due to his star being so big at the time, one subpar outing couldn't derail him, and in 1981, he released Trust. It was a solo effort as he was having some problems with The Attractions at the time.
The lyrics of the album definitely had allusions to things going on in the band with songs like "Watch Your Step," but overall, the album itself was again a pretty mediocre outing from the star.
Back to the Dark Side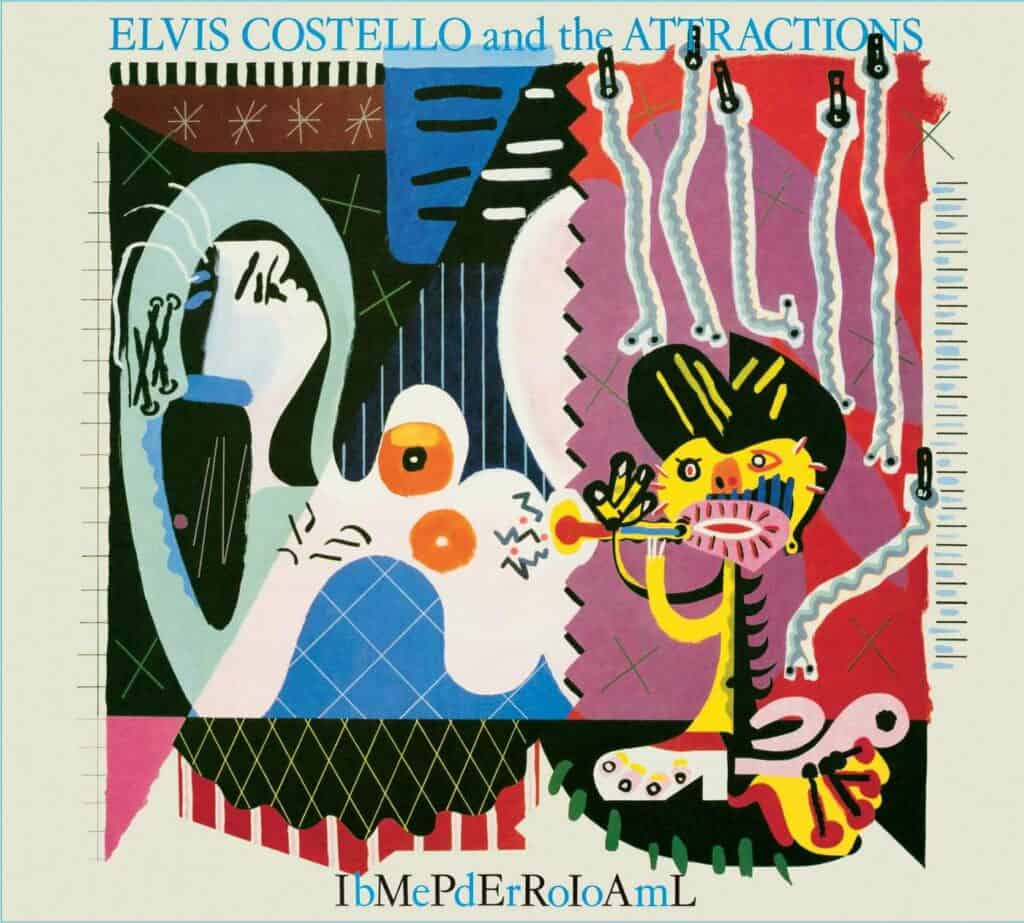 In 1982, Costello released Imperial Bedroom. It was such a dark and rich sound, but with that came the lack of any singles that would become huge hits. This was a return to form, in my opinion. Who cares about no hit singles? The album is some of his best work in its purest form, and the production on the album stands out as well.
There have definitely been better-received records by Elvis Costello, but in my book, this is the prime of Costello. He realized the direction he was taking on the last album wasn't exactly sustainable and instead returned to his wheelhouse and absolutely knocked it out of the park. It only got to 30 on the charts in the U.S., but in the U.K., it got all the way to 6, and critically, it was one of his most praised works yet.
After getting back to his roots, he released Punch the Clock in 1983, which was, again, a pretty experimental album because he had the female duo of Afrodiziak featured on the songs along with an entire horn section. This was a bit bizarre to me, but ultimately the album did solidly, getting to 24 on the charts and overall, showing that Costello was able to experiment outside of his norm and still come away with his fair share of success.
The Fall and the Return of The Attractions
Costello and The Attractions came to an end right as they were about to release Goodbye Cruel World, which was one of the worst albums Costello had to this point. Hilariously, the liner notes featured the message, "Congratulations, You've just purchased our worst album." That was pretty much as bad as the group could get, and shockingly, it caused Elvis Costello to retire. Granted, this was a brief retirement, and soon, he was at concerts again in fine form.
In 1986, the rift between Costello and The Attractions was finally resolved, and Costello came out of retirement. The band released Blood & Chocolate. The album was a progression from the style that Elvis Costello had created almost a decade ago. It's basically the truest sequel to My Aim is True that you can find. Despite that, the album didn't create any hits, although "I Want You" became one of his most popular songs.
The album is good, and it's got a classic Costello sound to it compared to other albums in the 80s. The lack of singles might've concerned some, but the music landscape was changing at that point. The public was obsessed with hair metal and the growing techno and rap genres, so it's understandable that Costello's notably older style wouldn't exactly click with everyone.
The New Era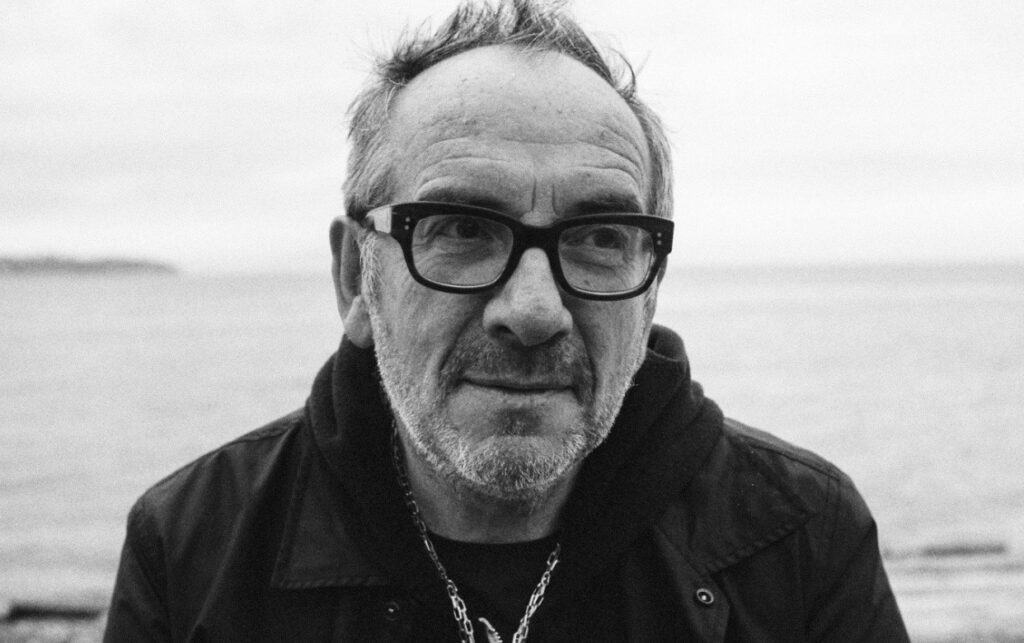 After a compilation album that would finish out the 80s, Costello released his first hit single in quite a while called "Veronica." He co-wrote the song with Paul McCartney and won the MTV award for Best Male Music Video.
Costello became pretty adept in the music video category during the 80s, which to me, was the thing he adapted to more than most 70s rock acts. He had several incredible music videos, and they helped his sales big time. He finished out the decade pretty great, with his name on the pulse of the music world as one of the most interesting decades for music ever first dawned.
Not one to wait to make his mark for a decade, Elvis Costello released the album Mighty Like a Rose. It was a massive hit in the U.K., going all the way to 5 on the charts, but the U.S. didn't take to it as well, only getting to 55 there. The album did have some great singles, though, including "The Other Side of Summer." It was a nice start to the decade for Costello, as it's always important to keep your name in the public eye as an artist, especially at a time when music was going to change so much.
The Break Years
Costello was active during the 90s, but not so much in the studio. Other than Mighty like a Rose, he got back with The Attractions for an album called Brutal Youth, which was a nice blast from the past for the group. The album got to number 6 on the Billboard Modern Rock Tracks, but instead of kicking his creative mind into high gear, he kind of took it easy.
The final show of Costello and The Attractions took place in 1996, and that was it for the band. Costello would take two members from The Attractions for a band called The Imposters, and this would end up being his backing band going forward.
He would release a greatest hits album called Extreme Honey in 1997 that even included a new song, "The Bridge I Burned." This album was kind of questionable in my mind because it lacked so many classics from Costello like Alison and Watching the Detectives. It seemed like an album that Costello curated personally, which I respect because artists don't often get a chance to do that.
The New Duo
Costello signed with another label in 1998 called Polygram Records and got ready to release a new album, this time with Burt Bacharach. The two became a formative duo, releasing Painted from Memory, which had a great critical reception even if it didn't do very well on the charts.
Funny enough, my very first exposure to Elvis Costello was in the movie Austin Powers: The Spy Who Shagged Me, where both he and Burt Bacharach appeared to sing "I'll Never Fall in Love Again," which was a song Bacharach had re-recorded with Costello.
Banned No More
In 1999, Costello was invited back on S.N.L. and, in a hilarious turn, asked for a song switch during The Beastie Boys performance of Sabotage, and they all sang "Radio Radio" for the segment.
Costello has always had a sense of humor in his work and showed it pretty proudly here. It was great to see S.N.L. having a sense of humor over everything as well. I remember seeing this when it came on and being very confused, only to hear the original story from my parents. They were around when the incident first went down all those years ago.
The New Millenium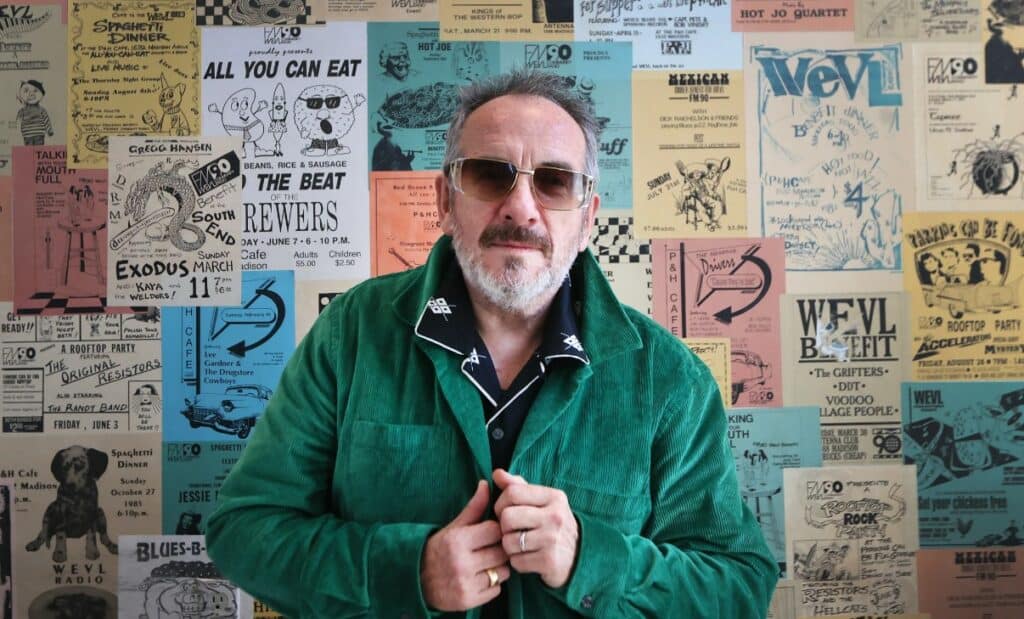 To open up the decade, Costello re-released some of his older material, but in 2003, he released North. This album was highly divisive, and it seemed to be more for Costello himself rather than the public. It was an album full of piano ballads about his lost marriage, and while it was dark, it was a different kind of sad that not everyone vibed with.
At this point, though, Costello was a music legend. He was performing with names like Bruce Springsteen and Dave Grohl and was pretty much able to coast as a musician. He joined the pantheon of several artists in the industry that kind of took their glory tour through the 2000s. Aerosmith, Bruce Springsteen, and U2 are some bands from the previous decades that managed to make a big impact on the 2000s music circuit.
Not Finished Yet
In 2004, Costello released a follow-up to North called The Delivery Man. For fans of Costello, this was just comfort food. Songs like "Monkey to Man" brought back vibes from his past, and rather than sounding like weak imitations of his greatest hits, the album felt new and unique while also staying true to what has made Elvis Costello so great for all of these years.
The album was a huge critical darling yet again, but it didn't chart all that well despite being amongst the best music he'd ever recorded.
It was around this time that Costello turned his back on the British music scene once and for all. He felt the fans there didn't care for older artists compared to America, where older acts would still attract new fans who were curious about the music of the past.
In 2008, Costello released Momofuku, which was his first album in 4 years, and again, it did well critically and failed to make much of an impact on the charts. It didn't matter, though, because Costello was still doing great in concerts, this time touring with The Police with his band, The Imposters.
The 2010s
Costello was a consistent force on the concert circuit, and going into the 2010s, that status wouldn't change. He would be a mainstay at things like tribute concerts and continued to be a presence in music. In 2013, he teamed up with legendary rap group The Roots for the album Wise Up Ghost.
The album is such a fantastic mix of genres that it's hard to believe it didn't happen sooner. Rap and rock had met before, but not like this. These were all original songs, and they held both the signature Roots sound while also giving Costello the spotlight to sing. The combination produced a number of beautifully made songs that really felt old school in the best way. The Roots have a knack for making nostalgic feeling hip hop anyway, and mix that in with Costello, and you've got yourself a golden record.
Going back to his debut album, Costello always had a bit of soul to his music and occasionally played around with reggae-like songs, so this progression should've been no surprise to anyone. The album was a solid success, too, going to 16 on the Billboard 200, which was Costello's highest charting effort in a number of years.
5 Years Later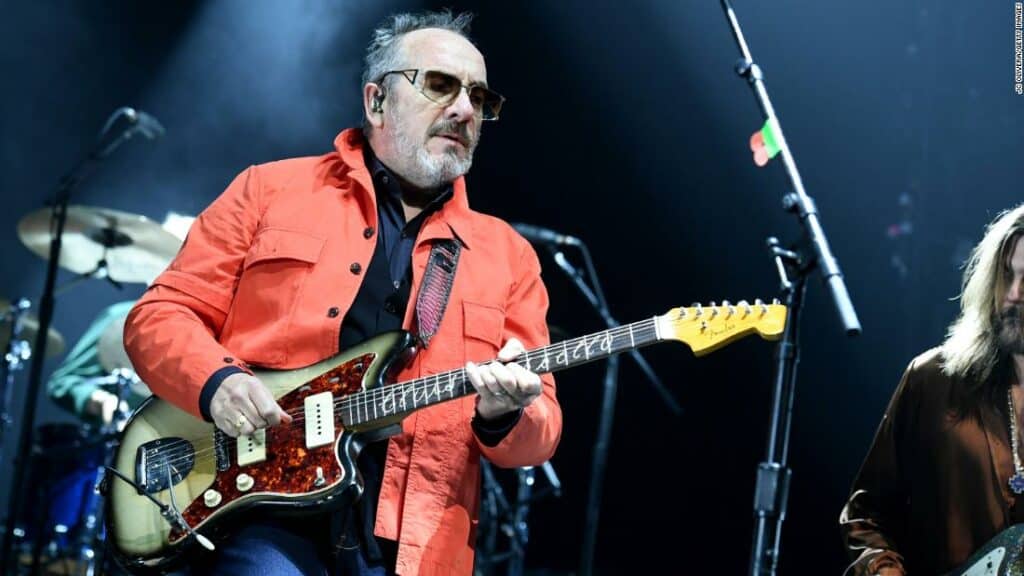 Costello had been in hibernation following his effort with The Roots. He released a memoir called Unfaithful Music & Disappearing Ink, but music-wise, Costello would take a few years off.
In 2018, the dry spell ended, and he released a new album with The Imposters called Look Now. The music was tight as can be and even took some interesting chances that made the album sound exactly like what you'd expect while feeling modern in the process. It was more of the comfort food style of music that his fans have come to know over the years.
It was reminiscent in many ways of Imperial Bedroom, feeling dark and powerful while also keeping the upbeat nature of something like Get Happy!!. It didn't beat you over the head with either and showcased the elite musicianship of not only his backing band but Burt Bacharach as well.
Elvis Costello Today
Today, Elvis Costello is still a consistent force in the music industry. He most recently performed on The Graham Norton show and released an album in January 2022 called The Boy Named If. The album did pretty solidly, especially considering Costello is 67 years old. The music was again another musical expertise display, and honestly, you can barely tell Costello's age from how pure his voice sounds on the record. Sure, you can call it autotune or whatever other studio wizardry you'd like, but he sounds damn good, and it's clear he's got a lot left to give to music.
Elvis Costello Videos
Elvis Costello Family and Relationship History
Elvis Costello has been married three times. His first marriage was to Mary Burgoyne in 1974, where they had his first son Matthew. He then married Cait O'Riordan and was with her from 1986-2002. In 2003, he met Diana Krall and has been with her ever since. He has three sons named Dexter, Frank, and Harlan. 
Elvis Costello Controversies
While he's had a mostly spotless career, a huge controversy happened when he was reported to have drunkenly used the N-word to describe James Brown and Ray Charles. It was a rough look for Costello at the time, and it was even worse that he didn't really apologize for it until 30 years later when he worked with The Roots on an album.
Elvis Costello's Net Worth
Elvis Costello's net worth is $70 million. He has acquired it over a career lasting over 40 years as a singer and songwriter.
Elvis Costello Residence History
Elvis Costello lives in New York. He has famously called out his home country of England for being full of naive fans who are ageist and thus, has taken up residence in the U.S.A.
Elvis Costello Discography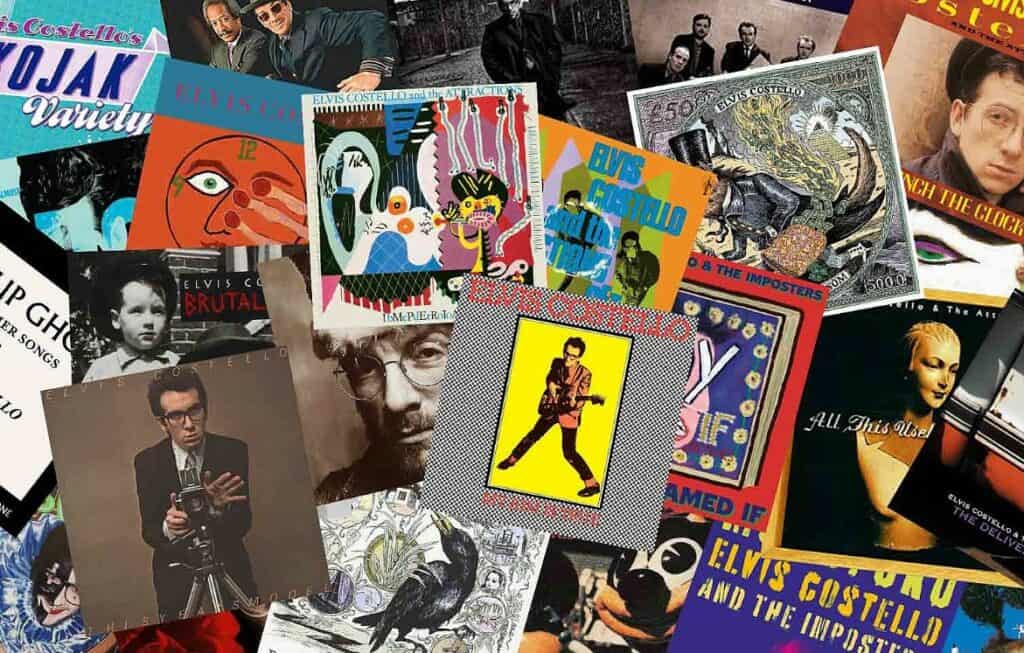 My Aim is True 1977

This Year's Model 1978

Armed Forces 1979

Get Happy!! 1980

Trust 1981

Almost Blue 1981

Imperial Bedroom 1982

Punch the Clock 1983

Goodbye Cruel World 1984

King of America 1986

Blood & Chocolate 1986

Spike 1989

Mighty Like a Rose 1991

G.B.H. 1991

The Juliet Letters 1993

Brutal Youth 1994

Kojak Variety 1995

Jake's Progress 1995

All This Useless Beauty 1996

Painted Memory 1998

For the Stars 2001

When I Was Cruel 2002

North 2003

The Delivery Man 2004

II Sogno 2004

The River in Reverse 2006

Momofuku 2008

Secret, Profane & Sugarcane 2009

National Ransom 2010

Wise Up Ghost 2013

Look Now 2018

Hey Clockface 2020

The Boy Named If 2022
F.A.Q.
Question: Is Elvis Costello in The Rock and Roll Hall of Fame?
Answer: Elvis Costello and The Attractions were inducted into The Rock and Roll Hall of Fame in 2003. 
Question: Is Elvis Costello his real name?
Answer: It is not. Elvis Costello's real name is Declan Patrick Macmanus. He created Elvis Costello from a combination of his father's stage name and Elvis Presley 
Question: Is Elvis Costello still alive?
Answer: Yes, at age 67, Elvis Costello is alive and well. He recently had a new album in January 2022
Conclusion
Elvis Costello has had an incredible career, and within it lies some of the best music you could ever hear. You can easily listen to entire albums, never skipping a song, and to me, that's the sign of a genius at work. I hope this journey through his career was informative for you, and I hope you will give his music a listen as well; you won't regret it. 
Sources Cited