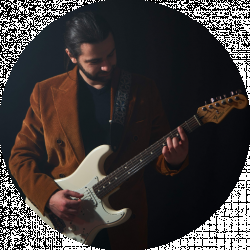 Latest posts by Altin Gjoni
(see all)
The story of the Eagles is one of glorious collaboration between talented musicians and even more glorious fights between egos. Of the many voices the band had, Don Henley's is probably the one that achieved the biggest success as a solo artist. Along with his unquestionable contribution to some of classic rock's biggest staples, legal issues and controversies are a big part of this Don Henley bio.
I'm a massive Eagles fan, and I think I learned the most about classic rock from their music. The first impact I had from Henley was from the legendary "Hell Freezes Over" live album. I could barely recall any song at that time apart from Hotel California and saw for the first time the man behind the voice. 
Don Henley co-wrote some of my favorite songs. While I Idolize his musicianship, he's a very polarizing character in my and many rock fans' books. Beyond the man, I'll analyze Don Henley's music and compare his solo career to the time spent in the Eagles.
Don Henley Quick Facts
Full Name
Donald Hugh Henley
Birth Date

July 22, 1947,

Birth Place

Gilmer, Texas

Nationality

American

Zodiac Sign

Cancer

Children

3

Partner / Spouse

Sharon Summerhall (1995-)

Most Successful Albums/Song

"The End of The Innocence" is the best-selling album; "Dirty Laundry" is the best-performing hit.

Genres

Rock – Folk Rock – Soft Rock – Pop Rock  – Country Rock

Net Worth

$250 million

Social Media

Facebook

. Twitter

Website

Don Henley

 

Awards

Two Grammy awards; Inducted as a member of the Eagles into the Rock and Roll Hall of fame; 2007 MusiCares Person of the Year

Last Updated

August 2022
Don Henley's Early life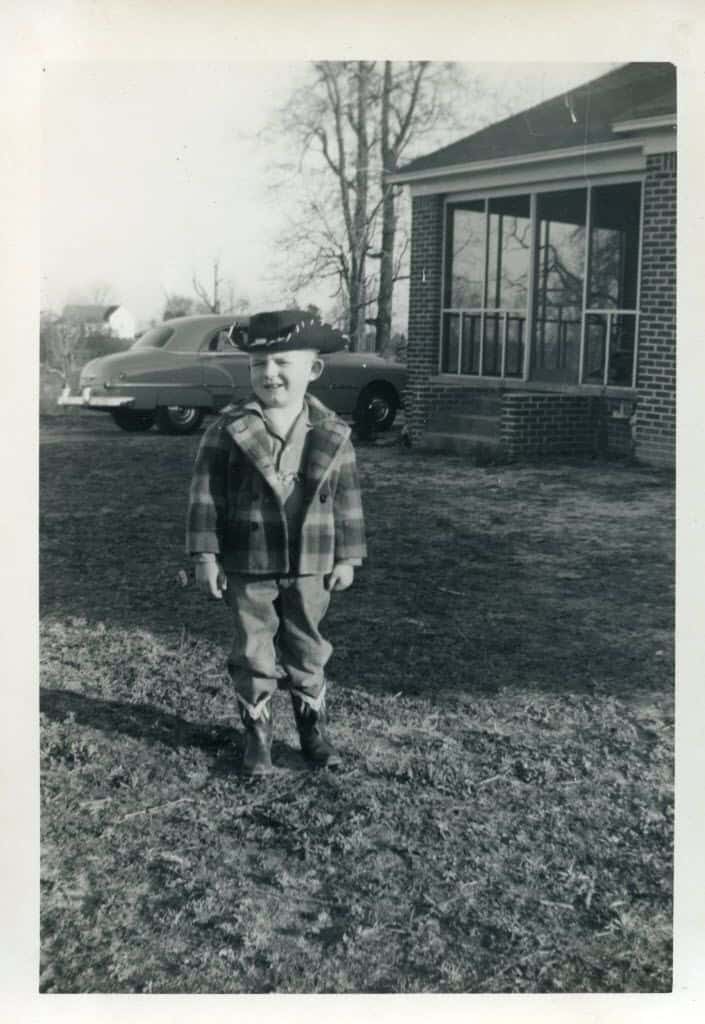 Henley was born as the only child of an auto-parts salesman/farmer father and elementary school teacher mother. Influenced by country and rock musicians, he started playing the trombone and later percussion with the high school band after years of playing football.
Henley's talent had him join a Dixieland band and later form his first rock band, which went first by the name Four Speeds, then Felicity, and finally Shiloh once they got the attention of Kenny Rogers.
After releasing a few songs, Rogers got the band signed to Amos records and moved them to LA in 1970 to record the band's debut album. In true Eagles style, however, the band would split one year later after leadership disputes between henley and co-founder Bowden.  
Shiloh's separation became the catalyst for the formation of the Eagles, as both Henley and Glen Frey were signed by Amos records and got recruited to be the backup band of Linda Ronstadt. Glen and Henley immediately hit it off, recruiting Randy Misner on bass and Bernie Leadon on guitar to form the Eagles. 
Henley had a relatively fast rise to the formation of his main band, not passing through multiple projects as most do. Apart from his distinct voice, his main asset was in being a prolific rock and country drummer in LA in the 70s.
Good drummers are always sought out and recruited, while good drummers who can sing lead and backing vocals are at the top of the list of every band.
The Glorious and Heated Time With the Eagles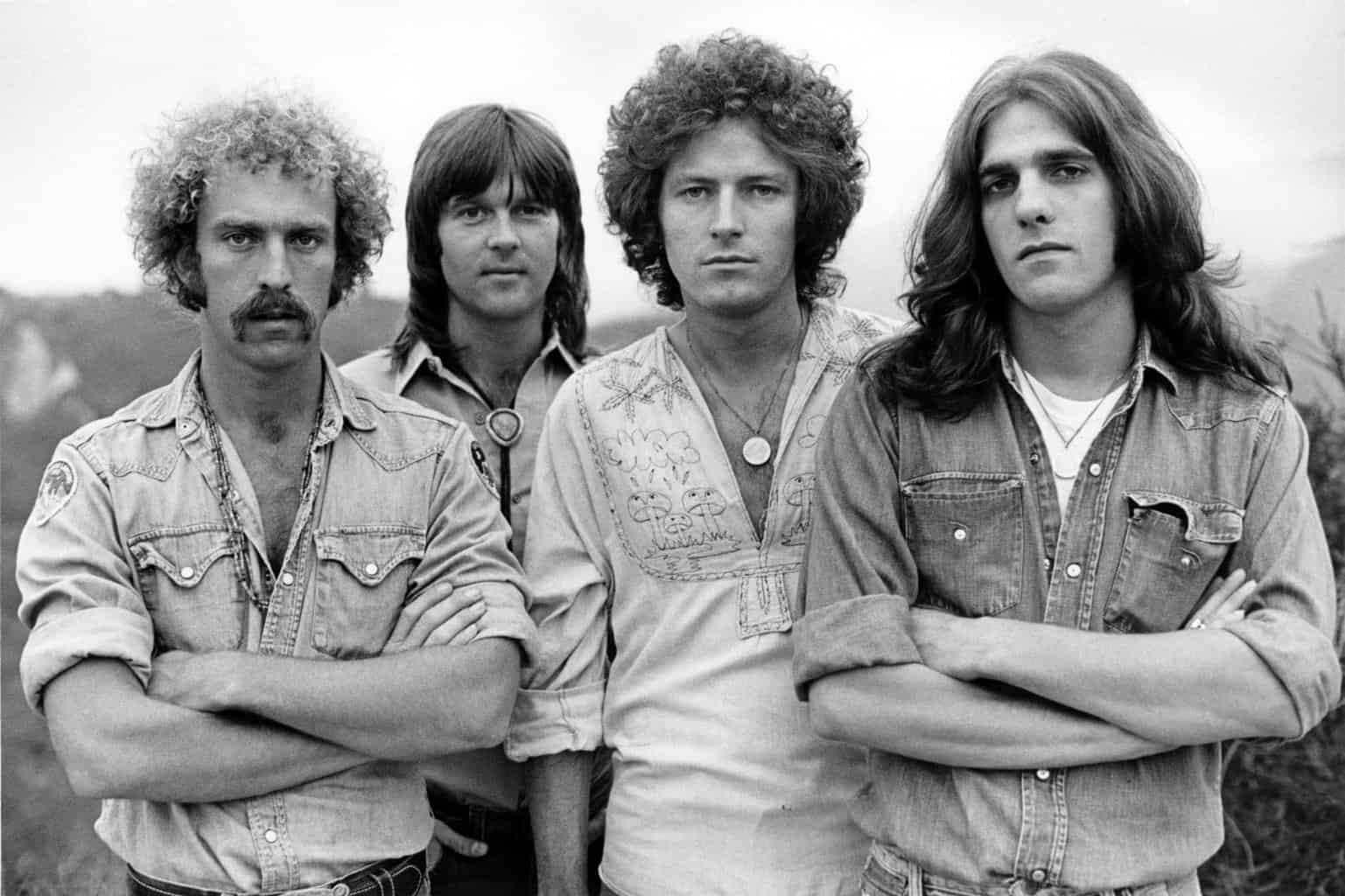 Without focusing too much on the already known legacy and success of the Eagles – the best-selling US band of all time, I want to point out Henley's input and career-defining moments.
The songwriting partnership between Frey and Henley gave us songs without which classic rock might not have been called classic at all. While I prefer Frey's input as a songwriter, Henley essentially had the best voice and undoubtedly the widest vocal range of the two. Considering the impact of Henley's raspy sweet voice, he sang 40 songs, compared to Frey's 27. 
There's no discussion that the Eagles would not have been as big as they were without Henley's songwriting and drumming. The problems would come with his philosophy of bands working best as a benevolent dictatorship and that songwriter being the ones that hold power. While the history of rock has shown us that both points are true to a certain degree, the way this was implemented in the Eagles resulted in Frey, Henley, and Don Felder fighting it out even on stage.

I believe the only reason Henley was not imposing himself as the main frontman of the band since the early days was his position behind the drum set. As much as his virtuoso drum playing while singing is an acrobatic worth noting, it kept him from stepping ahead where the ax-wielding Frey was. On the other hand, Felder wanted to sing more, armed with rock god guitar skills and a great voice.
Frey always was the organizer and, in some sort, the "manager." When Frey struggled with writer's block and addiction, Henley stepped out as the leader. While I consider his musical skills superior, Frey would best handle other members' egos.
Successful Solo Career
The Eagles broke up at their all-time high, leaving audiences wanting more after the No.1 album "The Long Run." Unlike many band members that go solo, Henley had the perfect chance to catch the moment and, this time, front his band as he wished. He successfully released five studio albums without compromising his style and solidifying the image of the contemporary pop-rock songwriter.
I Can't Stand Still (1982)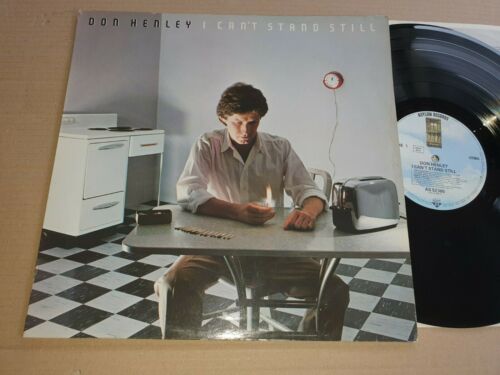 Henley's first album can be interpreted in many ways. It's his statement of being a creative force beyond the Eagles and his attack on American society, much like the largely discussed Hotel California.

It's probably more on the pop side due to his appeal as a country rock playboy, yet it's an album worth comparing and similar to an Eagles record in some aspects. The songwriting and production are top notches, while the vocal performance, I think, is the best of his career.
Years of accumulated materials, probably from the Eagle's time, assured a great album with timeless tracks like "Dirty Laundry" and my favorite "Johnny Can't Read." There are no epic guitar solo moments like on the Eagles; however, producer Kortchmar and session musicians like Steve Lukather, Leland Sklar, ex- Eagle guests Joe Walsh, and Timothy B. Schmit added slight touches of genius.
Commercially it was a success, with Dirty Laundry reaching No.3 on the charts and the overall album No. 24. In a time where all top 20 spots were fought off between music legends, the ranking is a success. 
Building the Perfect Beast (1984)
Years after the Eagles left Henley's songwriting scope, his music evolved into softer refined pop rock. Even though I prefer the previous album as a fan of his Eagle-inspired rock and its hard rock elements, Henley is probably at this most mature stage of his career.
Whenever I refer to Henley's sound evolving into pop, I do not mean renouncing elements that make the songs musically great. At that time, going Pop meant only being more reachable by the audience. You could still keep your musical richness intact and not resort to formulaic songwriting, as it's the case today. 
Henley kept his lyrical depth intact and added synthesizers and modern sounds to soft rock. His assault on American society became even more refined.
One of his more straightforward songs, "The Boys Of Summer," won him a Grammy and is today his most streamed song.
Danny Kortchmar, the producer of many famous songwriters, seemed to make the perfect pair with Henley and direct his creativity.
The End of The Innocence (1989)
End of the Innocence is one of my favorite pop-rock albums of all time. It's his last album in the 80s and his overall best-selling record. The album was co-produced and co-written mainly by Bruce Hornsby.
I like his choice of going back to more traditional instrumentation on this album. My favorite Henley records are the ones where acoustic drums and electric guitars are the main lead of the song.
A much-underrated track called "Shangri-La" is my favorite from the record co-written by the virtuoso drummer and producer Steve Jordan. An unusual mix and arrangement touching funky grooves towards the end is my favorite moment of the album.
Inside Job (2000)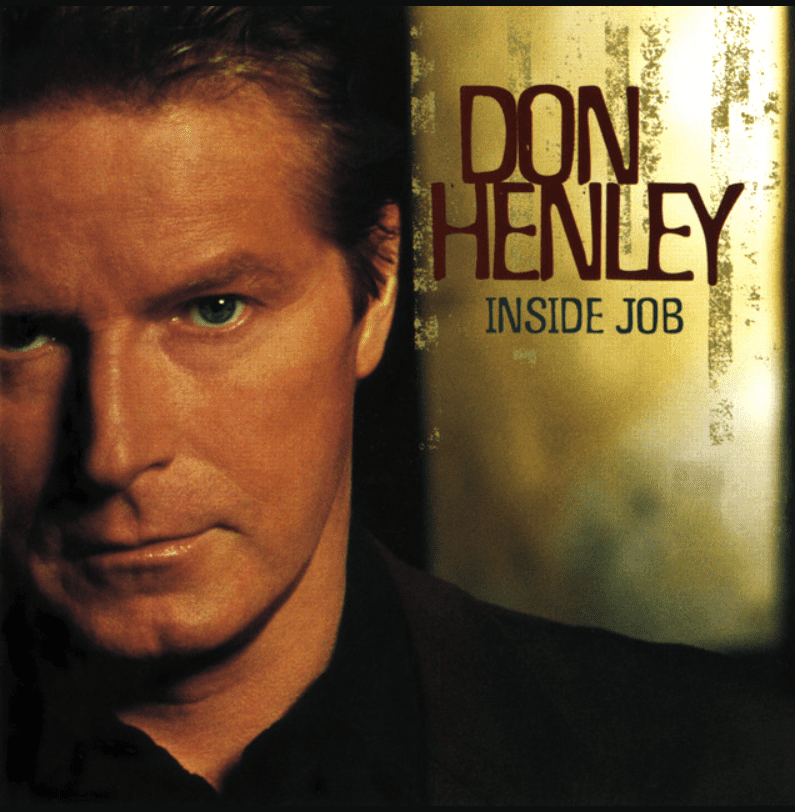 11 years after the last studio album, busy with the Eagles reunion and personal life, Henley released a fresh-sounding new record. It's different from any other records as it is mainly inspired by his peaceful, now settled life as a married man. 
Overall it's an excellent album to listen to, yet there's a lack of surprise. The only tracks I feel sound different than the rest are "Goodbye to a River" and the classical-inspired title track. What I'm not too fond of much is some songs being, at times, too long and looping over the same progression and melodies.
Commercially it did well, reaching No. 7 on the US Billboard charts.
Cass County (2015)
Getting back to their roots at the end of their career is a pattern now followed by many greats. It's a perfect in-between of country rock and contemporary songwriting that slightly sacrifices musical surprise for storytelling.
The album was recorded in Nashville, where most of the country scene and serious live recorded music happened today. Many guest singers and performers make this album a time capsule of now almost retired rockstars enjoying some old-time singing. Dolly Pardon and Mick Jagger are featured, among others.
Don Henley – That Old Flame (Audio) ft. Martina McBride
The arrangement and mix of the album is a masterwork of professional musicians. You get a familiar country feel with traditional slide guitar and dobro on the opening track, "Bramble Rose," culminating in Mick Jagger's harmonica solo.
The rest of the album follows a similar pattern, with female singers adding much to the melodic content of Henley's voice, which astonishingly sounds almost the same as in the 70s.
Hell Freezes Over
When the Eagle got back together, nothing could compare to the importance of that moment for all band members. Henley left his solo career aside and focused on his role as co-leader and drummer. 
The live record "Hell Freezes Over' is one of a kind in rock history selling over 9 million copies in the US only. It marks one of rock's greatest comebacks, perhaps the greatest. It's one of my first encounters with Eagles, with the album playing at least once every three days, 
The Eagles – Hotel California (Hell Freezes Over) DVD dts™
Massive commercial success and a new hit record in 2007 with much input from his side followed. The Eagles still were the Eagles, and tensions between members, though low at first, would occasionally rise following the typical clash of Egos. 
It couldn't and shouldn't have worked without Henley, who still aced all his parts in live shows and most of the tracks of the new album.
Notable Performances
A far different setting from which Eagle fans are used to seeing Henley. No drums, just him fronting his band as vocalist.
The classic MTV Unplugged series is one of the few acoustic performances you can find of Henley's solo work. His mature raspy voice sounds perfect with the sparse instrumentation.
One of his biggest hits, "Dirty Laundry," performed with none other than the Eagles. 
Don Henley's Relationships
Henley has had multiple relationships culminating in his only marriage with former model Sharon Summerall in 1995, with whom he has three children. Before the wedding, he was engaged to actress Maren Jensen in the 80s.
His most famous relationship before settling down was with Fleetwood Mac's Stevie Nicks, who allegedly aborted Henley's child. The song "Sara," written by Nicks, is dedicated to the child they didn't have.
Don Henley Scandals
I wanted to close off the bio with this to leave you space to judge for yourself. Apart from the many mediatic and probably fist fights with the Eagles, two major events spoiled my image of Don Henley in adulthood.
The first and probably the heaviest is a charge for sexual abuse towards minors following a party where a 16 year old girl had overdosed. He was sentenced to two years in prohibition but pleaded non-guilty.
The other one is more recent and follows his stance toward music copyright. The Eagles are notorious for having tight copyright on their songs, and I can hardly cover Hotel California on YouTube on guitar without the video getting blocked. In fact, It's hard to find Eagles music today on YouTube at all.
I think Henley's testimony in court regarding copyright is one of the most negative from music legends, who are traditionally very open to keeping their music alive and spread online under the condition of being credited and earning their fair share.
His stand might be because of his standpoint towards streaming or against today's industry. Nonetheless, playing any Henley written song is tough without facing a copyright strike. The latest news on the rock n' roll hall of fame curator trying to sell his stolen lyrics notes for Hotel California might have further blown his trust in the industry.
Even though I was dubious about Don Felder's book on the Eagles, where he attacks Henley as only thinking about money, the recent music copyright event might prove him right. His genius, however, at crafting the world of country rock and later refining pop rock can't be denied.
FAQ
Question: How Rich is Don Henley?
Answer: Don Henley is the 4th richest drummer in the world, just behind Ringo Star, Phil Collins, and Dave Grohl.
Question: What drugs did Don Henley do?
Answer: The singer has a history with cocaine, which he later declared was something that brought the worst out of everyone in the Eagles.
Question: Did Don Henley write the lyrics to Hotel California?
Answer: Don Henly wrote the lyrics to Hotel California along with Glen Frey. Don Felder is responsible for writing the main guitar riff. 
Sources
For more interesting readings, check out: