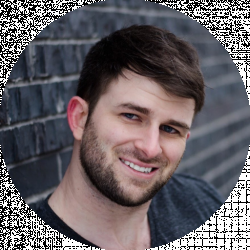 Latest posts by Adam Braunstein
(see all)
Only a few artists have such an impact as Sir Roderick David Stewart. Decades of music. Decades of influence. If you are not a fan of Rod Stewart yet, you should be. Continually reinventing himself, he's been a mod, a rocker, a soul-pop master. He's worked with many music greats. Today, he's still standing, touring, and kicking the football in front of eager audiences that know all the words to his decades of greatest hits. 
Rod's music ranges all over the place, from slow love songs that sound more like pop music to faster-paced classic rock that fits more of the style of the time that he was big. He's been a massive success throughout his career and is known as one of the most famous British singers and songwriters of all time. He's managed to do it by hopping all over the place genre-wise, which makes his career as unique and interesting as any in the rock industry.
We're going to explore his musical beginnings and how his music evolved from folk music to R&B to pop rock, which brought him to the top of the charts. Here is everything there is to know about Rod Stewart.
Quick Facts
Full Name: Roderick David Stewart

Birth Date: January 10th, 1945 (77)

Birth Place: Highgate, London, England

Nick Name: "Rod the Mod"

Nationality: British

Zodiac Sign: Capricorn

Siblings: Don Stewart, Peggy Stewart, Robert Stewart, Mary Stewart

Children: Kim Stewart, Ruby Stewart, Sean Stewart, Alastair Wallace Stewart, Renee Stewart, Sarah Streeter, Liam Stewart

Partner: Penny Lancaster

Most Successful Songs / Albums: Maggie May, Every Picture Tells a Story

Net Worth: $300 million

Website: https://rodstewart.com/

Awards 2005 Grammy for Best Traditional Pop Vocal Album
 Last Updated: 2022
Early Years
Rod Stewart had an interesting beginning, as many rock stars typically don't have the best childhoods, but with Rod Stewart, things were a dream for him. He was the youngest in his family, and that meant he would be given everything as a child. Growing up, it appeared that soccer (or football) was going to be the path he'd take due to his father playing on a local team, but due to his family's love of music, he was exposed to that as well, and quickly, Rod saw the path he would take.
He got his first guitar in 1959 and, from there, was immediately drawn to early rock and roll acts such as Little Richard. He wouldn't stay on the rock path strictly, though, as he would also listen to folk music and integrate the two throughout his career.
As the classic move for many rock stars, Rod Stewart had little interest in the way of school and called it quits when he was just 15 years old. Around this time, his father started pushing him to become a professional Soccer player, but Rod had other ambitions he wanted to try first. He decided that there were only two things he was good at, and that were soccer and music, so those were his only real options if he was going to make a name for himself.
Beatnik Life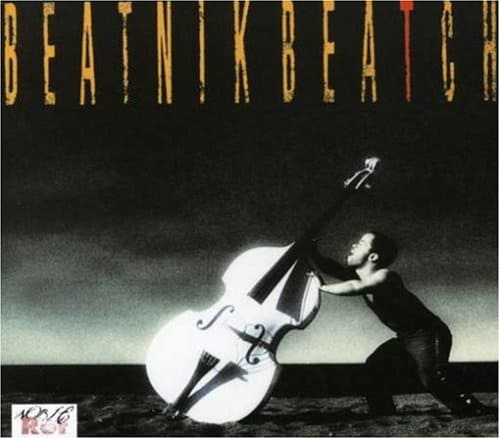 Rod Stewart became pretty politically involved early in life and was very much against war and nuclear arms, going as far as to join a group called Campaign for Nuclear Disarmament. Of course, he is Rod Stewart, and this was a way for him to meet women while also fighting the power. This would be the beginning of his long career being known as a ladies' man, and it was around this time that his first relationship began with Suzannah Boffey, who would become pregnant, although the couple decided to give the child up for adoption when they realized the relationship was something neither of them really wanted.
The Music Takes Hold
Rod Stewart's music career would begin in the most modest of ways, busking with a local folk singer named Wizz Jones. Things were certainly not an immediate success as Stewart had no money to afford to live in a home and was actually arrested for vagrancy at one point. After being deported for that, he met with the first incarnation of the band that would become The Kinks. He was still around the age of most school kids, and they briefly considered him their lead singer.
What an interesting turn that would've been, huh? Rod Stewart's vocal stylings are certainly different than Ray Davies's in The Kinks, but that combination might've produced some interesting songs. However, it was not to be.
His First Band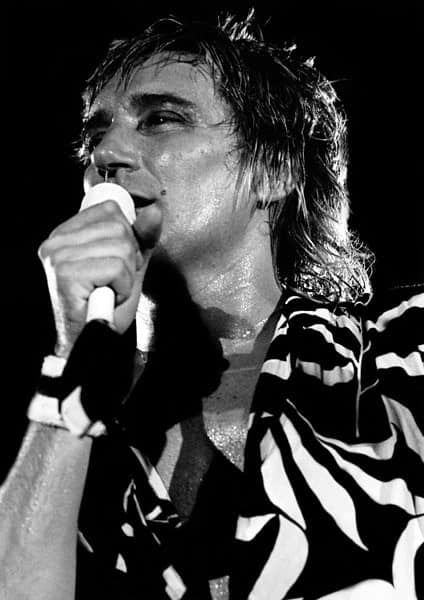 Rod Stewarts' first real band would be with the R&B band called. He wasn't the lead singer here and far from the group's main event, but he played the harmonica for them and sang occasionally. Stewart was an ambitious young man, though, so this part-time singing and, eventually, full-time harmonica playing in the group was not something he was a fan of. Due to arguing about his role in the group, he ultimately left.
Rod was 19, with no band and a modest job working for his brother. Things weren't looking too great for him, but a local band called Long John Baldry and the All-Stars found him and offered him a job in the band. This was the first time Rod felt like he was actually part of a band, and it was here where he would begin to hone his confidence and start standing out more and more.
Whether it was his style, voice, or hair, Rod Stewart became the band's main attraction, and it inspired him to set off on his own and do solo recordings on the side. He would produce his first recording in 1964 after signing a solo contract. The single was called "Good Morning Little Schoolgirl," and even though it got featured on TV at one point, the single didn't do anything on the charts.
Solo Rough Patch, Back with the Band
Rod would play some more solo shows, but eventually, he got back together with Baldry following their fallout when he went solo, and the resulting band was called Steve Packet, and it was again an R&B outfit.
The big problem here is the band was made up of different artists who all had separate labels, so when that happens, you really can't record anything unless you want to be dropped and blacklisted from the music industry. Still, Steampacket got a little bit of a following, and they actually toured with The Rolling Stones, so it's not like they were some nothing group; it's just they couldn't do anything to capitalize on their talent due to contractual obligations.
Rod would again go solo because of it and joined another band called Shotgun Express. Two of the band members there would go on to form Fleetwood Mac, including Peter Green and Mick Fleetwood. Despite the considerable talent in the band, they mostly just did covers or music that Stewart wasn't on board with. Joining a band out of necessity is rarely the recipe for success, and Rod was looking to play the songs that he wanted to play, but that's not always the case when you're collaborating.
Jeff Beck Takes Notice
The Yardbirds are one of the most interesting bands ever because of the insane talent involved, including Jimmy Page, Eric Clapton, and Jeff Beck. They were a pretty successful band, producing a string of singles. After the band broke up, Jeff Beck was looking for a singer for The Jeff Beck Group and offered Stewart the job. Jeff Beck had a habit of making stars in his bands, and he would do it again here, giving Rod a massive boost to his career and popularity.
Today, we know Rod Stewart as one of the cockiest and most confident rockstars of all time. Back then? He was crippled with stage fright, and during one particular instance where he toured in New York, he actually had to hide behind an amp while singing. It was so bad. He took a shot of brandy and recovered from it, but still, it goes to show that even the biggest of stars struggled with the limelight on occasion.
Despite the occasional stage fright, the band was super successful with their tour and drew big crowds. Their first album was called Truth and hit 15 on the charts in the US. Again though, despite the success, it wouldn't last as Jeff Beck-led bands are wont to do, and they disbanded, with Stewart setting off to find his own sound.
Faces and the Big Breakthrough
Stewart had joined several groups to this point but hadn't truly had his songwriting be featured. He wrote a few songs for The Jeff Beck Group, but for the most part, he was playing other people's music. He would again join an already in motion group called The Small Faces, but after the leader of the band Steve Mariott left the band, Ron Wood, who would go on to be a long-lasting member of The Rolling Stones, invited him to join the band as the two had become good friends during their time in The Jeff Beck Group. They renamed the band Faces, and Rod finally had a band that he felt he could lead.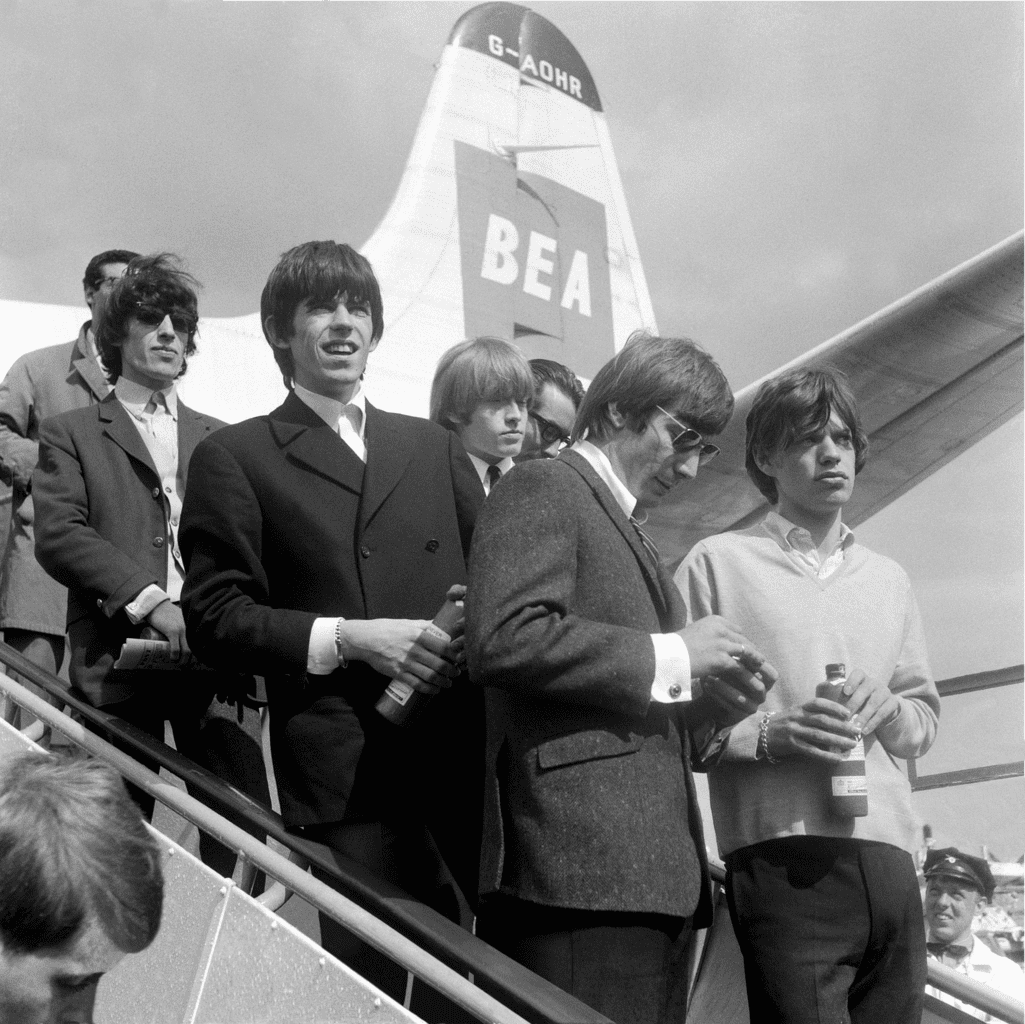 The debut album, First Step, became a relatively decent success in the UK. Particularly because they strongly resembled The Rolling Stones' music at the time. Rod Stewart carried the band with their first album if you ask me. Yes, the talents of Ron Wood and co were notable, but Rod's gravely, cigarette-laden, groaning style of singing was just unforgettable. That type of singing would be what eventually drew the masses to him.
Even though he was firmly entrenched in a successful band with Faces, he kept releasing solo albums too. He became known as one of the hardest working singers, and whether he was touring or in the studio, this man was an absolute machine. What makes it all the more impressive is that he was quite the hard partier, so where he found the time and the energy to fit all of this work in is anyone's guess.
Every Picture Tells a Story
While Stewart was enjoying the successes of Faces, he wasn't yet the megastar he would become. That would start forming with the album Every Picture Tells a Story. He had a few singles off of it, with "Maggie May" starting to get some attention. That attention would explode quickly, and both the single and the record went number one across the world.
It was here; this was the superstardom that Rod Stewart was looking for. The album introduced Rod Stewart to the public in a big way, and all of a sudden, Faces became a much-wanted act because of Stewart fronting them. While their first album got some attention, the second one, Long Player, would really make an impact. If you ask me to name a Rod Stewart song, the first one I would name is "Stay With Me."
It's got the sultry rock voice that Stewart had honed at this point, and it became a top 40 hit on the chart when the third album called A Nod is as Good as a Wink…To a Blind Horse released. This would be the band's biggest album yet, and it would soon start making waves amongst the music community and on the charts.
So, Rod Stewart was a massive success as a solo act and scored hits with Faces. Does this sound normal to you? Because it's really not. Usually, you're a star on your own or a star in a band; very rarely is that going to happen simultaneously. As you might imagine, Faces didn't love all of his solo career's success. Those frustrations would worsen with Never a Dull Moment, another massively successful solo effort from Stewart.
The End of Faces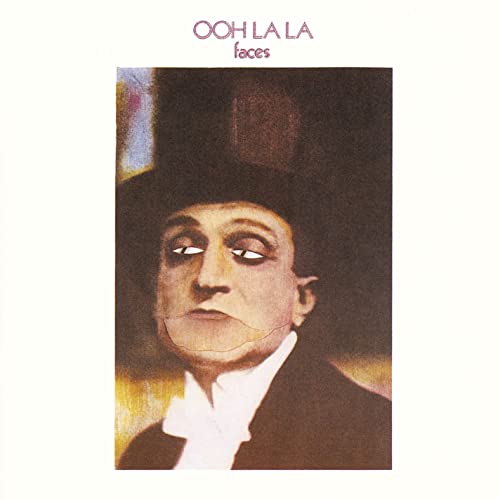 The frustrations with Rod Stewart's solo career blossoming kept being an issue, so the band went in to record one final album together. It wasn't planned to be the final album, but unfortunately, Stewart's behavior wasn't something the band was willing to tolerate anymore. Famously, Rod went out and naysayed the record when it was released, which didn't do a ton to help the rumors that there was turmoil in the band. The album called Ooh La La was actually a huge success debuting at number 1 in the UK and 21 in the US, so despite Stewart hating it, it was a pretty rousing success.
He was as hot as you could get in the music world, and again, the Smiler album he released in 1974 would be massively successful again in the UK, although the rest of the world didn't feel exactly the same, and it only got to number 13 on Billboard's charts. There has always been a little bit of a disconnect between Rod Stewart and the charts outside of the UK. I think it was a bit because his style was so very British-centric fashion and look-wise, and he refused to adapt to the things that other bands were doing to get big.
Regardless, he was making a massive impact for sure, and finally, he was doing it on his own terms.
The Break-Up and Popularity Sores
Ronnie Wood had just joined The Rolling Stones, and from there, the Faces found it better to go their separate ways. With Rod Stewart still a massive solo act, he was fine to go that path as well.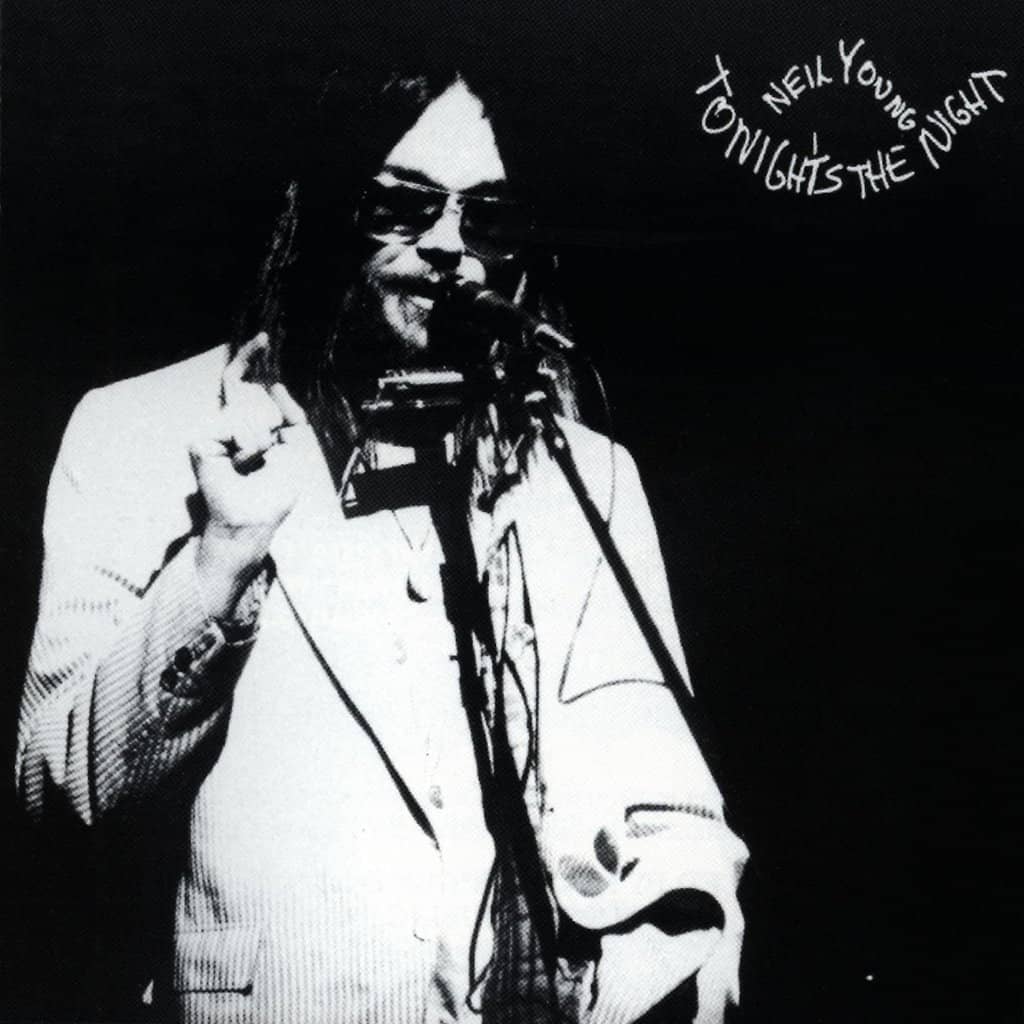 Stewart would be a massive success throughout the rest of the 70s and managed to top the Billboard Hot 100 a bunch of times, with one of the highlights being "Tonight's the Night."
He would begin his own group shortly after called The Original Rod Stewart Group. Horrible band name? You know it, but it produced a big-time hit called "You're in My Heart."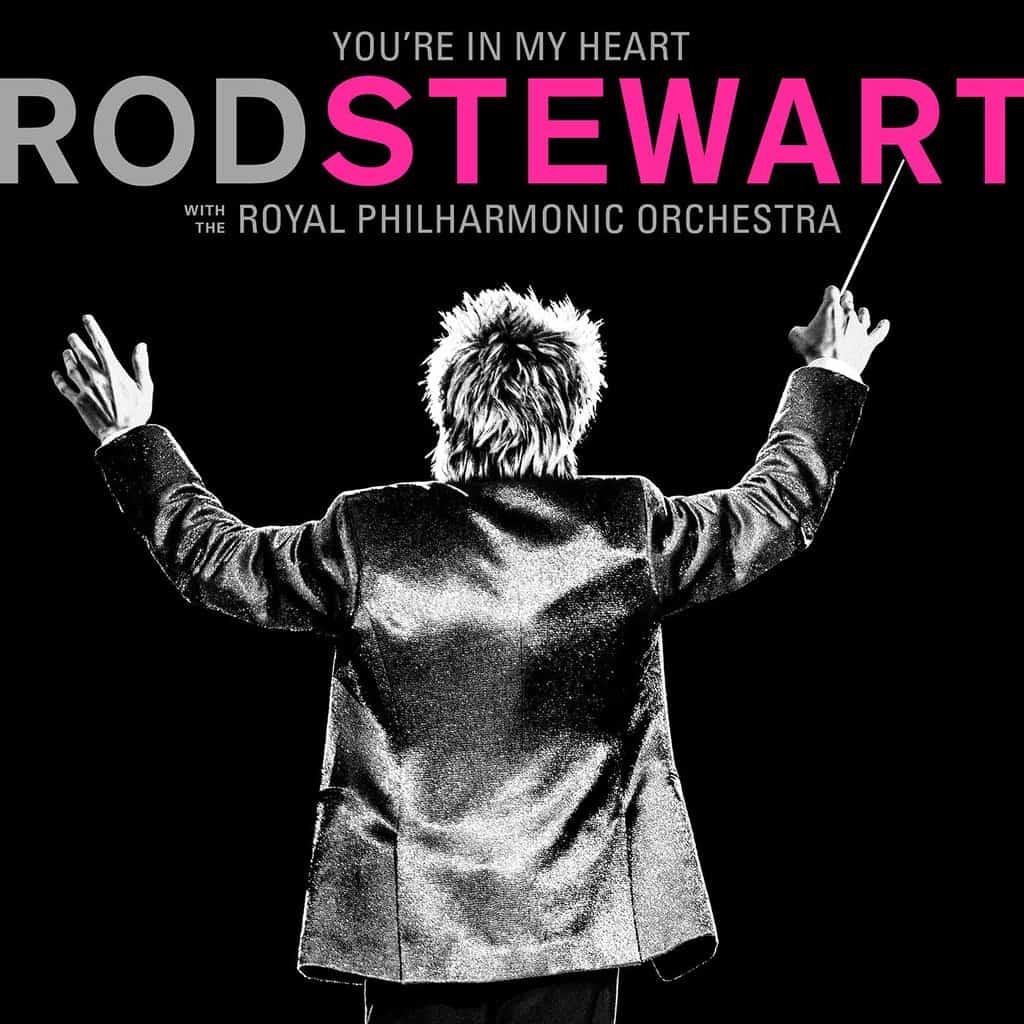 I find it a bit tragic that Faces didn't carry on because I prefer their music to that of Rod Stewart's solo career. I guess Rod had much more pop appeal, but the gritty rock that Faces had was more my speed, and Ron Wood's guitar work isn't easily replaced.
Chart Dominance in the UK
As the styles began to change in rock, Stewart jumped into the glam phase of his career. This was pretty much the first time he'd followed the current trends, and with that, he started adapting his musical style to what was popular as well. One of the songs that proved that was "Da Ya Think I'm Sexy?" which, to me, is a far cry from what his music was capable of, but either way, it was a huge hit, and the album Blondes Have More Fun went number one when it was released in 1978.
I can't blame Rod for wanting to chase the money here, as it was clear that making it big in the US was crucial for the real money to happen. I'm not alone in the criticism, though; plenty started to rebel against the new Rod Stewart. Even still, though, his star grew bigger than ever. The 70s were an era that Stewart dominated so comfortably both in solo and band form, and it's one of the more remarkable runs you'll ever see.
The 80s Change Rod Stewart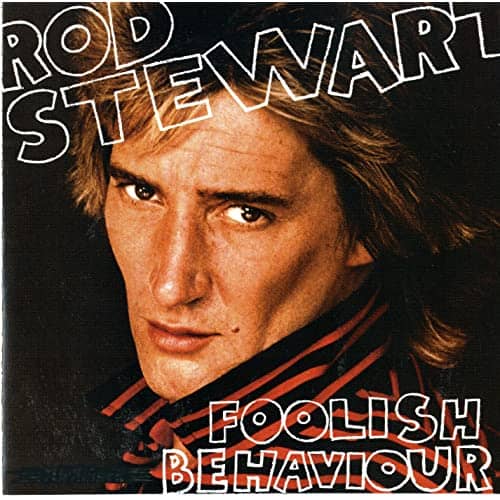 I always find it interesting to see how bands changed when the 80s hit. Rod was no different, and with the dawn of a new decade, he released a New Wave-style album called Foolish Behavior. The album was a relative success with a hit single called "Passion," but honestly, this was some weird stuff compared to most of his music. He fully sold out for the new era with this album and would continue this theme throughout the decade, which started to lose some fans.
Stewart was a chart darling in the US, though, and managed to score 4 top 10 singles throughout the 80s. He managed to hone his sound to exactly that of what was popular whenever he released an album, and even in an era when hair metal was tearing up the charts, Stewart found his brand of music to satisfy the masses just the same.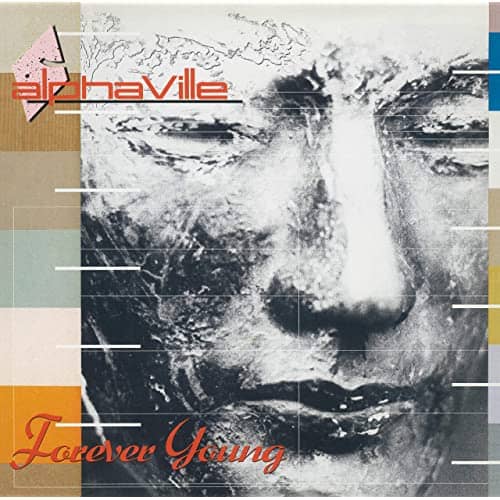 It all culminated in 1989 when he got his first award from the Grammys for the Best Male Rock Vocal Performance for "Forever Young." It was quite the award, as Rod had always struggled to hit big in the US, but he did it quite a few times throughout the decade.
The 90s and Giving Up Songwriting
Rod Stewart saw the 90s as a way to wind down and slow down the pace he'd been on for the previous two decades. Stewart had stopped releasing new material and became a cover artist. It was a very strange way to keep his career going, but even still, he was able to produce many hits even though they were written by other people.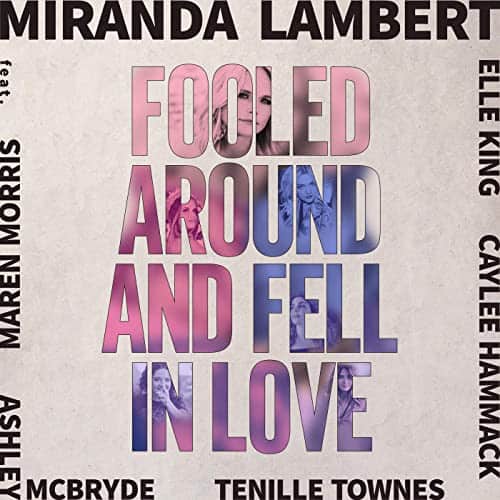 Stewart still toured plenty and managed to release a greatest hits album as well, which was a massive success with 1.2 million copies sold. I have to say I'm not a huge fan of cover artists, but then again, my favorite song of Rod Stewart's is probably "Fooled around and fell in love," so I'm not really sure how much I can back up that criticism. He would keep this going into the next decade as well.
Reunited with Faces and the 2000s
In a shock to the music world, Faces got back together as Ronnie Wood and Stewart remained close friends despite the falling out with the band. They released a greatest hits album that was massively successful and toured together for the first time in over 20 years. Throughout the rest of the decade, he would perform worldwide, basically going on one greatest hits tour after another and becoming a big name in the music world again. He even headlined the 2011 Hard Rock Calling Festival despite not being in the same genre as many of the bands there.
He would release several more albums going into the 2010s, including one of soul and R&B covers, essentially bringing him back to his roots. He would also release a Christmas album that would be a massive hit in Canada.
The Present Day Rod Stewart
As one of the most consistent names in the music industry since he first started singing in the 60s, Rod Stewart remains a presence today. He released an album called You're in My Heart: Rod Stewart with the Royal Philharmonic Orchestra in 2019, and in 2021, he released The Tears of Hercules.
At age 77 today, Rod Stewart is known as one of the best musicians in the history of the UK and is continuing to tour the world. Quite simply, the man has followed his passion with as much intensity and love as an artist I've ever seen, and even though his music choices haven't always agreed with me, his dedication to music is something to be admired.
  Rod Stewart – Forever Young (Official Video) 
  Rod Stewart – Maggie May (1971) 
  Rod Stewart – Some Guys Have All the Luck (Official Video) 
Rod Stewart Family and Relationship History
Rod Stewart has one of the largest families out there for a musician and has 8 children. Their names are Sarah, Kimberly, Sean, Ruby, Renee, Liam, Alastair, and Aiden.
He had his first child Sarah with his ex Susannah Boffey, although she was given up for adoption as the couple was too young to care for a child in their eyes.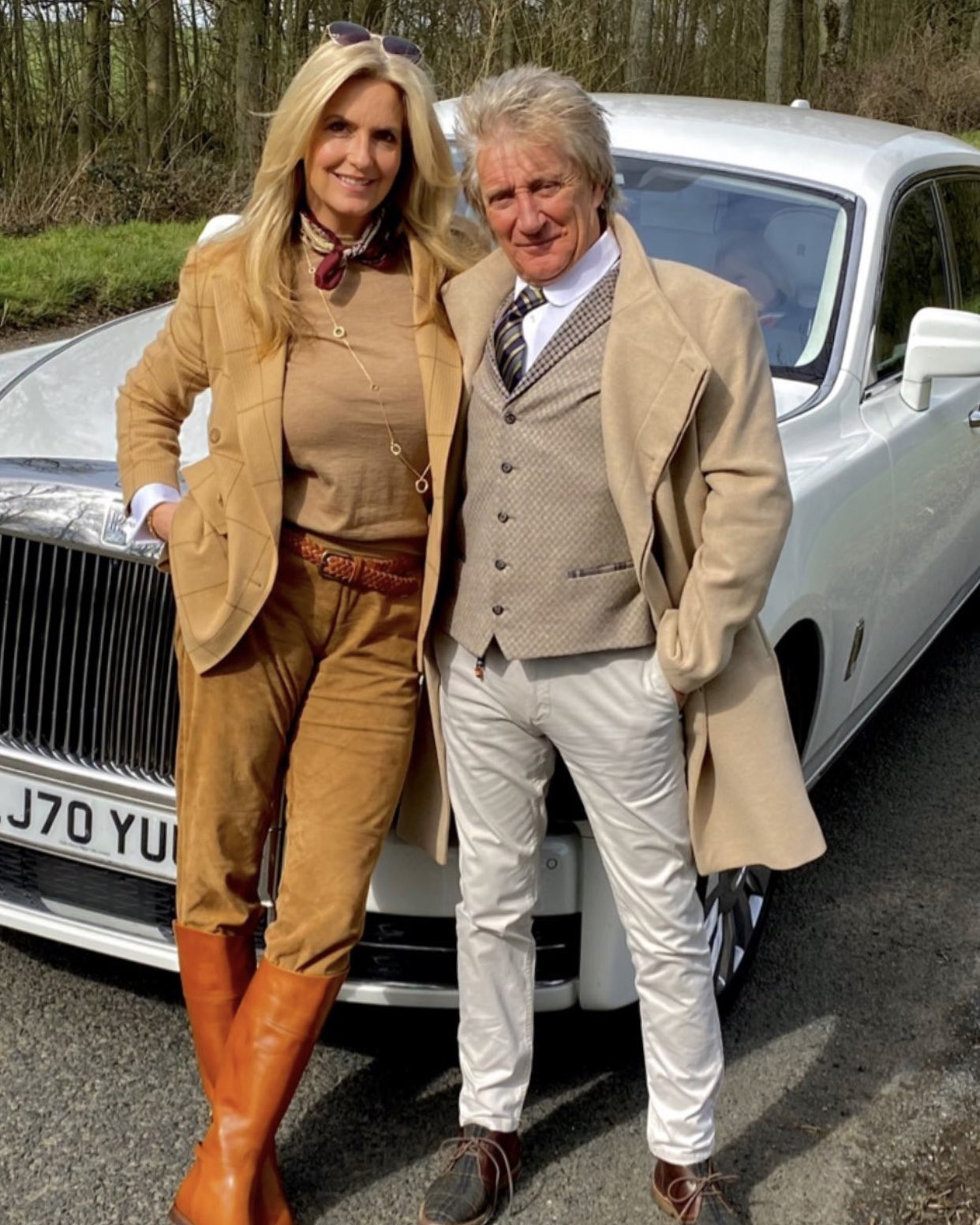 Rod then married Alana Stewart, and eventually, that ended as well in 1984. He then dated Kelly Emberg and had a child with her as well. That would end when he began dating Rachel Hunter in 1990, where they had two more children before splitting in 1999. He finally settled down with Penny Lancaster in 2006.
Rod Stewart Controversies
Rod Stewart has been pretty free of controversy most of his career. He's always been known as one of rock's most promiscuous singers, but that's like calling a bird something that might fly on occasion, so nobody bats an eyelash there. The slight controversy comes from some of his older songs with troubling subject matter. He has several songs that are more than a little bit troubling, such as "Stay with Me" and "Tonight's the Night." Both songs have elements that are problematic in today's day and age, but to Stewart's credit, he refused to back down from singing them as he wants to play songs that his fans want to hear and not things that people who will never go to his shows want him to do.
Rod Stewart's Net Worth
Rod Stewart has accumulated $300 million dollars throughout his long and storied career.
Rod Stewart Residence History
Rod Stewart has one of the most incredible homes you could ever see. The massive Durrington House in Essex, London, has been Rod Stewart's and his family's main residence since 2016. The massive property has 4 separate small cottages aside from the main mansion and a full-length Soccer field.
Rod Stewart Discography
An Old Raincoat Won't Ever Let You Down 1969

Gasoline Alley 1970

Every Picture Tells a Story 1971

Never a Dull Moment 1972

Smiler 1974

Atlantic Crossing 1975

A Night on the Town 1976

Foot Loose& Fancy-Free 1977

Blondes Have More Fun 1978

Foolish Behavior 1980

Tonight I'm Yours 1981

Body Wishes 1983

Camouflage 1984

Every Beat of My Heart 1986

Out of Order 1988

Vagabond Heart 1991

A Spanner in the Works 1995

When We Were the New Boys 1998

Human 2001

It Had to Be You: The Great American Songbook 2002

As Time Goes By: The Great American Songbook Volume II 2003

Stardust: The Great American Songbook Volume III 2004

Thanks for the Memory: the Great American Songbook Volume IV 2005

Still the Same…Great Rock Classics of Our Time 2006

Soulbook 2009

Once in a Blue Moon: The Lost Album 2010

Fly Me to the Moon…The Great American Songbook V 2010

Merry Christmas, Baby 2012

Time 2013

Another Country 2015

Blood Red Roses 2018

The Tears of Hercules 2021
FAQ
Question:
Is Rod Stewart alive?
Answer: Not only is he alive, but Rod Stewart is still active in the concert circuit as well as the studio at 77 years of age.
Question: Is Rod Stewart married?
Answer: He has been married several times, but he's been married to Penny Lancaster for over 14 years. 
Question: Is Rod Stewart in The Rock and Roll Hall of Fame?
Answer: Rod Stewart was inducted into The Rock and Roll Hall of Fame in 1994. 
Conclusion
Believe it or not, Rod Stewart is one of the highest-selling artists in the history of music. Although he doesn't have the endless awards that others in his class do, his longevity and his dedication have given him an extravagant life of success in the music industry. I hope you enjoyed this trip through his life. 
Sources Cited
https://www.notablebiographies.com/newsmakers2/2007-Pu-Z/Stewart-Rod.html
https://www.biography.com/musician/rod-stewart
https://www.hellomagazine.com/profiles/rod-stewart/