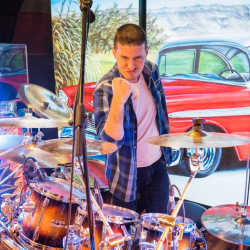 Latest posts by Denis Loncaric
(see all)
Teresa Barrick, born on 21 March 1960 in the United States of America, is a fashion clothing designer. She is most known as a girlfriend and later as a wife to Aerosmith's lead singer Steven Tyler. After a few years of romance, the couple married in 1988 in Tulsa, Oklahoma. 
Throughout their marriage, there were a lot of speculations and rumors. Naturally, couples had up's and downs, which is expected from a marriage of celebrity, but unfortunately, in 2006, after 17 years of marriage, the couple called it quits. 
Moreover, there is an interesting story behind this, so I will go through Teresa Barrick's biography, look into her relationship with Steven, and get to know her more personally. 
Birth Date

March 21, 1960

Birth Place

United States of America

Nick Name 

N/A

Nationality

American

Zodiac Sign 

Aries

Siblings

Twin sister Lisa Barrick

Children

2 including:




Chelsea Tyler

Taj Monroe Tallarico

Partner / Spouse

Steven Tyler (married from 1988 to 2006)

Most Successful Songs / Albums

/

Earnings

N/A

Net Worth

Estimated at around $100,000

Social Media

None

Awards

N/A



Last Updated

/
Teresa Barrick Birthplace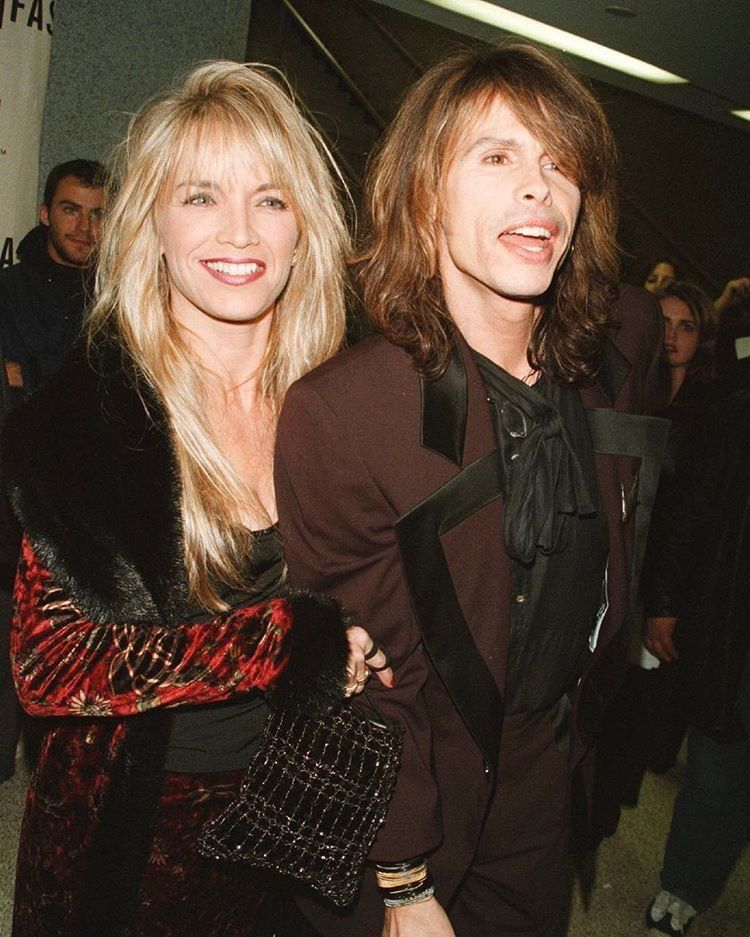 Teresa Barrick was born on March 21, 1960, in the United States of America. Unfortunately, I do not know the exact birthplace and early childhood location. However, if we take into consideration her wedding location, many suspect that her birthplace was Tulsa, Oklahoma, but this is just speculation.
In general, Terresa's past is kept secret and partly unknown. However, after her marriage to Tyler, some private information was leaked, but all within the bounds of modesty. This only shows that even throughout her years of fame, Barrick managed to retain a modest profile and maintain an emotional distance from the media.
Given her American citizenship, it's reasonable to assume that Barrick was born and raised in the USA; however, nobody is familiar with her ethnicity. Apart from this information, there isn't much else about her birth and upbringing that can be verified.
Teresa Barrick Parents
As mentioned before, Barrick was a very private person, and there was so little information about her personal life. Hence, there is no data or information available about her parents. Alongside that, there is something that I could find. Teresa Barrick is actually a twin. There were some rumors that she was the only child, but that appears to be false. 
In Steven's book, "Does the Noise in My Head Bother You?" which is a biography, her unnamed sister was mentioned. But I have found that Teresa's twin sister is Lisa Barrick. Lisa is actually "the culprit" for meeting Tay and Teresa.
She had some connection with the Aerosmith's group of people, and one day she decides to crash one of their parties to seal the fate of the glorious, world-known couple.
Teresa Barrick Early Life 
According to speculation, Teresa was born and raised in the USA. She has a twin sister, and they are the only children of their parents. I assume that her childhood memories involved being in Tulsa, Oklahoma, but that is, however, another speculation. 
When it comes to Teresa's education and schooling, there are no records of it, either. However, she had worked as a fashion designer before she met Tyler, indicating that her schooling was related to the fashion business or design. 
I presume she was a high achiever as well because her work was outstanding enough to catch the attention of Aerosmith's executives.
Teresa Barrick Professional Career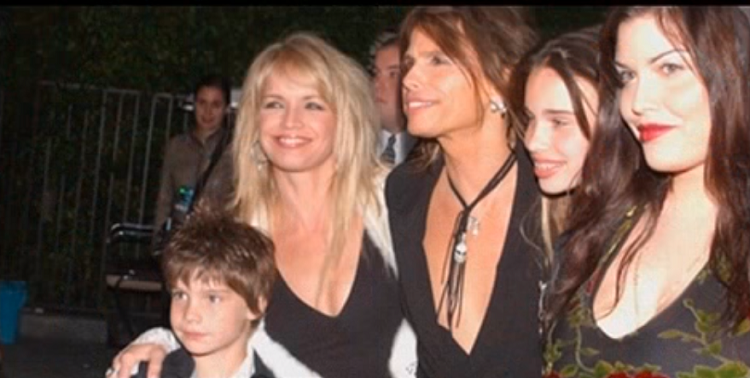 Teresa was a well-known designer who helped create many famous Aerosmith costumes. Besides that, she has also designed her spouse's wedding suit. Even after Tay's and Teresa's divorce, many, including me, think that she has continued to design costumes and clothing for some of Hollywood's most popular artists; however, she chooses to stay anonymous. 
Before she started working in the fashion world, there were rumors that Barrick worked at a restaurant. The restaurant's name is unknown, but it is confirmed that the place serves only exotic dishes.
This was when Teresa met Steven, and not soon after he laid his eyes on her, he visited the restaurant where she worked at that time. However, the work at the restaurant might just be a side job. As I assume, if she was schooled for being a fashion designer, she would have already been in that industry for quite some time.
Even before their marriage, Teresa Barrick had already designed Aerosmith's costume and apparel designs. She created Tyler's colorful and flashy costumes thanks to her great talent and creativity. However, once she became Stevens's wife, her career skyrocketed, and she became one of the most popular fashion designers at that time. 
Despite the breakdown of their marriage, Barrick maintained professional connections with the band. Throughout the 1990s and after, she designed almost all the group's outfits. Even if she was mostly recognized as Steven Tyler's wife, Teresa was undoubtedly an accomplished individual.
Teresa Barrick Retirement and Post Professional
It is unknown whether Teresa has retired or she has continued working in her industry. Moreover, nobody can doubt her work since she had made some iconic looks for the Aerosmith band.
But if we consider her affection for private life and being "in the dark," she might have retired and devoted herself to the role of a grandma. On the other hand, I would rather think that she has continued working as a designer, but in a much more modest way since her divorce from Tay.
All of this information is just speculation since there is no official data or statement provided by Barrick or any of her relatives.
Teresa Barrick Family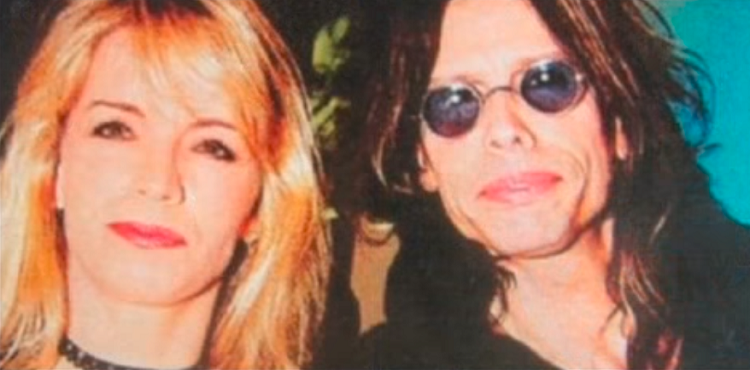 Besides an unknown family tree, and a twin sister Lisa, there is not much other information. However, once she got married to Tay, her family expanded.
Soon after the wedding, the couple was expecting their first child together. Barrick's first child was Chelsea Tyler, also known as Chelsea Anna Tallarico, born in March 6, 1989. Barrick gave birth to another child three years later, in 1991, a boy named Taj Tyler, also known as Taj Monroe Tallarico.
Both of their beautiful kids are in the entertainment industry and are doing well in their careers. Chelsea had followed her father's steps and built a career as a singer and a model, while Taj Monroe is a multi-instrumentalist and recording mixer in the music industry.
Besides kids with Barrick, Tyler had two children from his former relationship. His first child was with his ex-girlfriend Bebe Buell. Then, he became a father in 1977 to beautiful and now world-known actress Liv Tyler.  However, at that time, he didn't even know that he had a daughter, and after almost a decade, he found out. Not long after Liv was born, he welcomed his "first" child Mia Tyler, with his then-wife, Cyrinda Foxe.
Besides being a mother of two, Teresa became a grandma two years ago. She is the grandmother of Vincent Frank Foster, the son of her daughter Chelsea, who was born on February 21, 2020.
She is also the grandma of her stepdaughter Liv and Mia's children. Liv has three children, Lula Rose, Sailor, and Milo William Langdon, while Mia has a boy called Axton Joseph, according to reports. Needless to say, she gets along swimmingly with all of her grandchildren.
Teresa Barrick Dating and Relationship History
There is no information available about Teresa's relationship history. Even though it is obvious she had boyfriends and even maybe an engagement before Steven, she was, however, not married before Tayler.
During their marriage, Teresa mostly kept in the background while supporting her husband and being a lovely mother of two. For the most part, their relationship was quiet until the years leading up to their separation and eventual divorce.
According to Steven Tyler's book, Barrick met Tyler in 1983. After that, rock artists would attend clubs in more isolated areas or vacation spots to avoid and escape media as much as possible. And one of these clubs, to be precise in Lahaina in Maui, Hawaii, Teresa met her future husband. 
But Barrick was just another beautiful face in the club during their initial encounter since Tyler was most likely drunk. Regardless of his lack of recollection, Barrick had been thinking about him ever since.
In his book, 'Does the Noise in My Head Bother You?', Teresa Barrick's sister, Lisa Barrick, was the one who merged the couple together. According to the book, Lisa had a mutual friend who knew Tyler and the band. In New York City, Teresa had the pleasure of attending an after-party of the band, thanks to her sister.
Not long after that, the romance between Tyler and Barrick began. At that time, Steven was going through a divorce from his first marriage with Cyrinda Foxe. 
Tyler's and Barrick's Wedding
The professional fashion designer and popular singer tied the knots on May 28, 1988, in Tulsa, Oklahoma. It has been assumed that Teresa Barrick was from Tulsa, based on the town's choice; however, no reliable evidence proves it. 
Their wedding was described as an intimate affair, with just their closest friends and family members. Teresa was a woman who liked her privacy and to be far from the spotlight. Barrick, who was already working as a fashion designer at the time, was the one who designed her then-wedding husband's suit.
Before marrying Teresa, Steven Tyler was married to an actress Cyrinda Foxe with whom he had a daughter, Mia Tyler. A strange thing about Cyrinda Foxe's and Tyler's divorce was that they had been separated for hardly a year before he married Barrick.
As one would expect, there were rumors that Barrick was the one who destroyed the marriage of Tyler and Foxe. Despite this, close friends have revealed that Tyler's marriage with Foxe was already tense. While it was inevitable that the singer and actress would divorce, Barrick was criticized for how closely her marriage was tied to Tyler's separation from Foxe.
Even before the couple got married, it was quite popular that their lives were reduced to drug use and addiction. However, the couple got cleaned up at the methadone clinic before walking down the aisle. Teresa gained tremendous media attention after the couple got married. There were a lot of speculations and rumors about them; however, they tried to stay private as much as possible.
After all that gossiping around, Barrick and Tyler filed for divorce in 2005. After 17 years of being together, the couple separated in January 2006. According to their divorce report, Tyler's disloyalty was one of the reasons behind their separation, but the real reason was never revealed. 
Great Influence on Tyler and His Career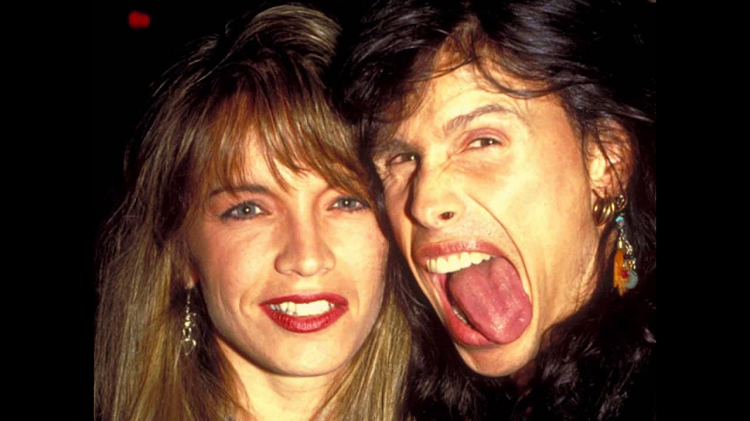 Barrick had a supporting and calm influence on Tyler as a wife. In Tyler's book, Laura Jackson points out that he wasn't at his best when he met Barrick. So, other than popularity, Steven Tyler didn't have much to show for himself at the moment.
The band was also experiencing a lack of contracts and performances, as well as a disagreement between Tyler and his bandmate Joe Perry. Teresa Barrick is referred to in the biography as 'Steven's Saviour,' probably because of the timing and the way she came into Tyler's life.
It was also assumed that Barrick had encouraged Steven to reach out to Perry and reconnect. However, this is just an assumption, and even though the stars may not have been able to make amends based on this, it certainly helped them reconcile.
Rumors about the Marriage
During their divorce, there was a lot of conjecture about the musician being unfaithful to his wife. Tyler's fame and status often put him in circumstances where he might be readily accused. Given Tyler's background and affinity for gorgeous young blondes, it's not unreasonable to believe he cheated on Teresa Barrick.
However, none of them revealed the true reason behind their split. Even before the divorce news came into the public, Steven attended the Grammys with his kids, but Barrick was nowhere to be found. Given how she was constantly seen during these events, it was clear that not everything in the Tyler family was perfect.
Besides rumors about Steven being unfaithful, there was another speculation behind their marriage. Reportedly, Barrick's alleged adultery was publicized in some sectors of the media as well. According to these accounts, the marriage dissolved because Barrick had cheated on Tyler at some point. 
And, of course, there is even a third story about the couple's separation. AS it was assumed, the reason for their divorce was Barrick's mid-life crisis due to Tyler's success and constant separation from home.
According to sources, Barrick had developed an unusually close relationship with one of the contractors who renovated the couple's home in the Boston suburbs. However, neither of these accusations has proven to be true. As a result, unless one of the former spouses discloses the exact reason for the divorce, all other reasons are merely speculation.
Teresa Barrick Current Status
We all know at this point that Teresa is a very private person; however, she hasn't been married again after her divorce from the rock singer. Hence, Barrick is not currently involved in any serious relationship. As speculations say, the reason behind Steven's and Teresa's separation is Tyler's infidelity. Thus, Barrick was and is still leading a single life raising two daughters on her own after the divorce. 
After their separation, Teresa Barrick was kept out of the spotlight. She didn't attempt to make a big deal out of what happened between them, which was typical of her. From the moment they married, it was evident that Barrick was a woman who valued privacy, and it stayed the same even after the years of their divorce.
Even now, there is very little information about Barrick's location and current career. Most people assume she continued to develop clothing lines and design in a more low-key manner. Even so, nobody would be surprised if she was caught designing the outfits of another performer, given her expertise in creating Aerosmith's onstage outfits.
Teresa Barrick's relationship with Steven Tyler started as a fling, but it blossomed into a lengthy marriage with two beautiful and wonderful children. Even though their marriage came to an end, the industry will never forget the stunning blonde designer who kept Steven Tyler grounded during Aerosmith's heyday.
Overall, Teresa is not active on social media either; as a result, her post-divorce life appears to be a little mysterious.
Death Speculations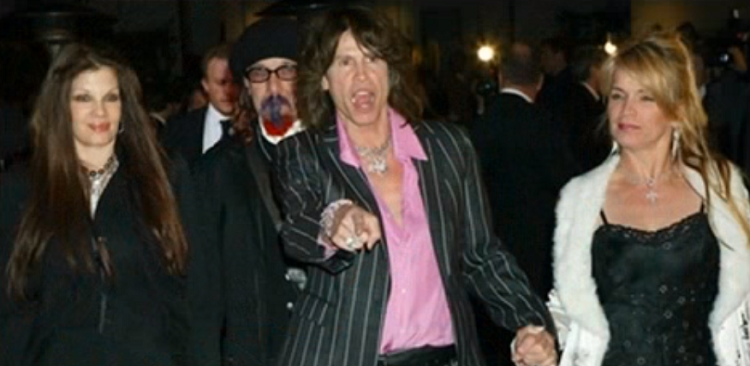 There have been death rumors due to her long absence from the media. That is, however, absolutely false; because Tereasa is still alive and doing pretty well. She now has a beautiful life as a stay-at-home mom and a grandmother. So far, she has kept a low profile and led a quiet existence. Teresa is not using social media platforms either, such as Instagram and Facebook.
Besides this, there were rumors that Teresa had had an accident since she was not seen for a while. The reason behind this is the same as the previous one. Barrick was and is still not active on any social media, keeping herself away from any public appearances. 
Teresa Barrick Controversies
Would you expect any controversies or scandals from such a private person? I didn't think so. As anyone would assume, Barrick didn't make any scandals, and she tried to stay aside from the rumors that had been going on while she was in the center of the public eye.
There was no controversy while she was in the marriage with Steven, but the only "scandal" that has happened, was the speculations of her cheating. 
Teresa Barrick's Net Worth and Career Earnings
Even though Teresa was mostly known as Steven Tyler's wife and currently an ex-wife of a rock star, she had her own qualification as a fashion designer. Unfortunately, her career has stayed pretty private; thus, it's very difficult to know her net worth and salary. 
However, there are reports that as of December 2021, Teresa Barrick's net worth is estimated at around $100,000. When it comes to Teresa's career, there were rumors that she earned a sizable chunk of money throughout her divorce case. Her ex-husband Tyler's estimated net worth is around $150 million as of 2022.
Thanks to his fruitful singing career, he has earned massive net worth. Besides this, the designer also received a fair share of money for her child support.
Teresa Barrick Real Estate & Residence History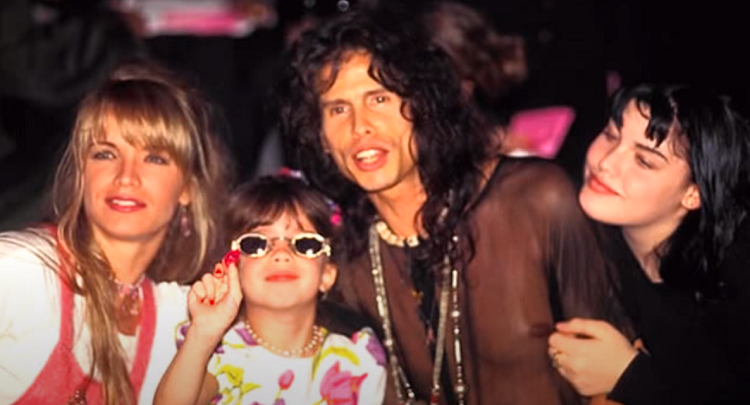 As we all know by now, Teresa was born and raised in America. When she was married to Steven and had the family on their own, they also resided in the United States. The exact location is unknown, as well as Barrick's current location.
However, many speculate that she is still in the USA, maybe even in her assumed hometown, Tulsa, Oklahoma. 
FAQs
Question: Does Steven Tyler have a Wife?
Answer: Steven Tyler is currently not married. However, he is happy in a love relationship with his ex-assistant, Aimee Preston.
Steven Tyler was married to Cyrinda Foxe from 1978 to 1987. Not long after his divorce from Cyrinda, he married a twenty-eight-year-old blond known as Teresa Barrick. Tyler and Teresa were married from 1988 to 2006 when the couple called it quits. 
Question: Who is Chelsea Tyler's Mother?
Answer: Chelsea Tyler's mother is Teresa Barrick, while her father is Steven Tyler. Chelsea was born in 1989, on March 6, in Boston, Massachusetts, and she is mostly known for her appearance in Lizzie McGuire.
Question: How Rich is Steve Tyler?
Answer: Steven Tyler's net worth is $150 million. He is known for being one of the founding members and lead singers of the legendary band Aerosmith.
Regarding his salary on the American Idol, he received around $8 to $10 million each season. Even though that's quite a huge number we are talking about, he is considered one of the lower-paid judges in the named show. 
Teresa Barrick Bio: Conclusion
Teresa Barrick is a great fashion designer, a beautiful woman, and a wonderful mother of two! Perhaps, we all know her mostly from her marriage with Steven Tyler, but nobody can't deny her artwork! She did an amazing job as a costume designer for Aerosmith's band, and I do not doubt she is doing the same right now, just in a much more modest manner!
Besides knowing her as a great designer and Steven's ex-wife, there is, unfortunately, a small amount of information and data about her life. But, of course, the last thing I know is that Teresa prefers to stay out of the public eye and likes to keep things private, which I think we should all respect!