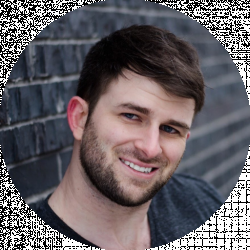 Latest posts by Adam Braunstein
(see all)
Aerosmith is one of the most iconic rock bands of all time and has been a mainstay in the music scene for over 50 years. It's easy to say that one band sounds like another, but one thing I've never heard said is "this band sounds like Aerosmith." and there is good reason for that.
No other band has ever been able to replicate the extremely unique sound that Aerosmith has occupied in the rock scene. They've had hits that span multiple decades and are still relevant figures in pop culture today.
I've been an Aerosmith fan for a long time, ever since I was exposed to them as a kid via my dad's tapes in the car and their booming songs playing through soundtracks of famous 90s movies. Their sound is so unique, and as a guitar player myself, I've often tried to emulate the incredible groove that Joe Perry has brought to so many of his iconic riffs. The music is just one of a kind, and in a business where it's so hard to be original, Aerosmith really was.
In this article, I'm going to explore all of the Aerosmith band history, through their highs, the lows, and in between. The ride this band has been on for over 50 years is quite a wild one, and it's a miracle that they've come through it all to be as successful as they've turned out to be. They are the greatest-selling American rock band of all time, so let's find out how and why.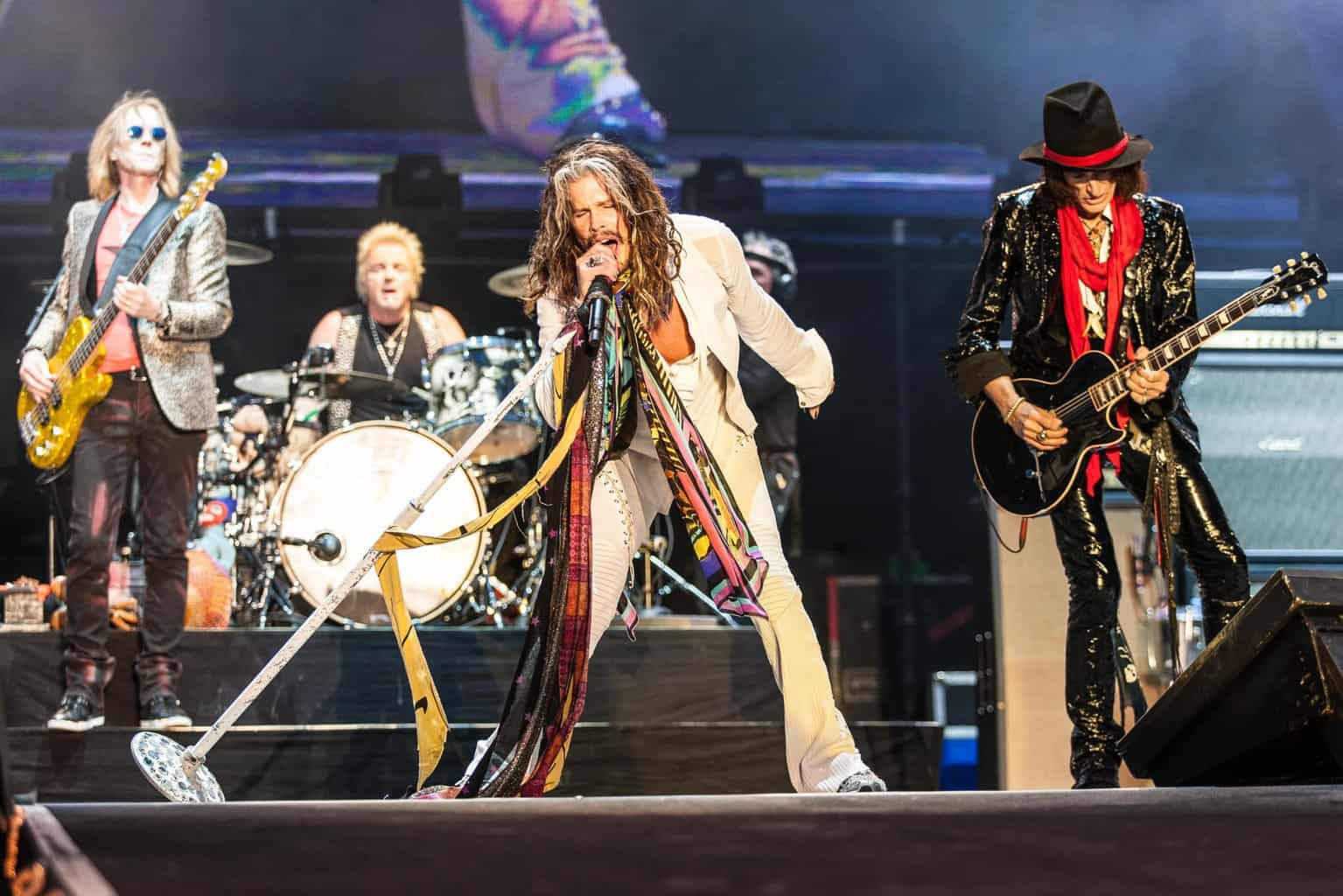 Early Years
Although Aerosmith would become known as the Bad Boys of Boston for their hard-partying ways and various antics, it actually all started in Yonkers, New York. Steven Tyler was forming his own band at the time called the Strangeurs. At the same time, Joe Perry and Tom Hamilton were up in Boston, forming a band of their own. Funnily enough, neither of these bands screamed hard rock and were very much based on blues instead.
This unique fusion of styles is what led Aerosmith to have one of the most unique sounds in rock and roll history. After Perry and Hamilton started a band in Boston called the Jam Band, they met up with soon-to-be member Joey Kramer, who just happened to be from Yonkers, New York, and was friends with Steven Tyler. All of the pieces happened to align perfectly for Aerosmith, who would soon have a chance encounter when playing the same show.
After sharing the stage together in 1970, it slowly became apparent that Steven Tyler would need to be the lead singer for whatever band he was going to be in. Right away, the rest of the guys agreed that he was the man for the job. The two bands combined shortly thereafter, and all moved into a place together in Boston, which would be where they wrote some of their most famous songs.
Afternoon Daze
The band didn't exactly explode with popularity at first, as they didn't even have their name yet. They would spend days hanging out and watching TV together while writing songs and working odd jobs along the way in order to pay for their style of living. The name Aerosmith would come from Joey Kramer.
Apparently, he used to write the word Aerosmith all over the place in high school after being inspired by a Harry Nilsson album called Aerial Ballet. This stuck with the band and eventually became the official name after several other terrible ones were turned down.
The band needed one more piece to the puzzle as they only had one guitarist and needed someone to play rhythm guitar, which is an incredibly important part of a blues style sound as it keeps the song driving while the lead guitar gets to do a lot of the fancy finger work. That guitarist would be Ray Tabano, who Tyler knew from back in New York. Tabano didn't remain for long, though, as he was shortly replaced with Brad Whitford.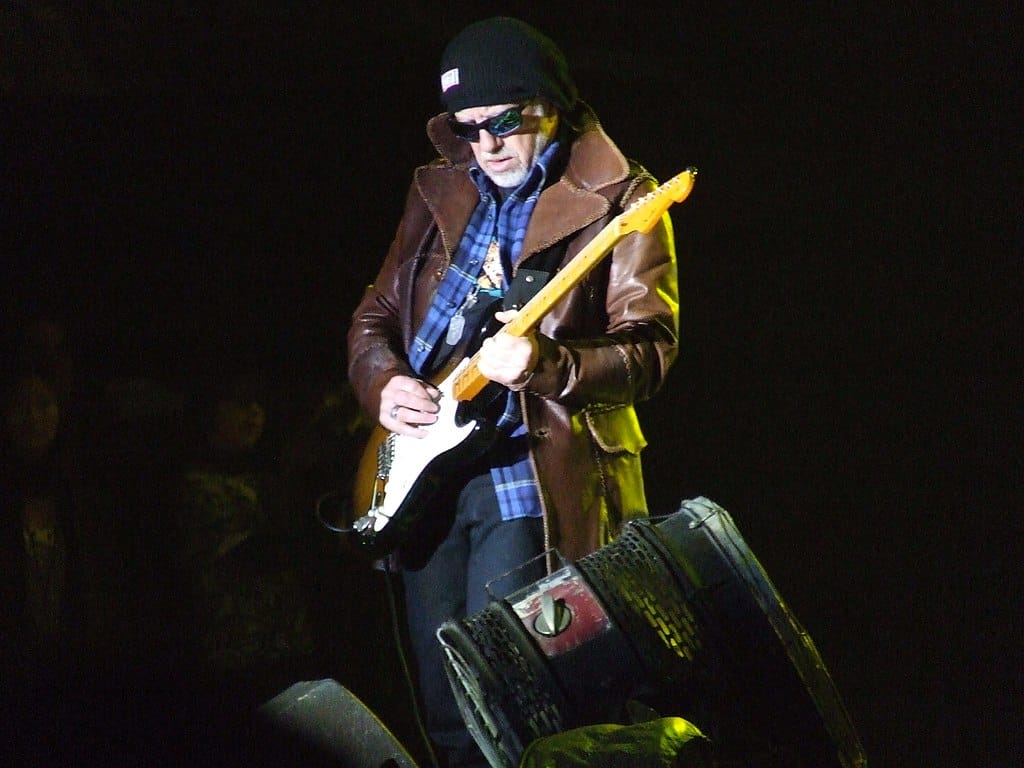 Aerosmith Is For Real
Although it might seem like another world, in 1971, rock bands were rampant in the pop culture scene. There were so many bands looking to emulate rock gods like The Beatles and Led Zeppelin, and it was just so hard to break through because exposure relied on your ability to play a kick-ass show and be played on the radio. Aerosmith was up against it, but they had a nice thing going trying to capitalize on a little-known market at the time in the Boston music scene.
Capitalizing on this market brought them something that every band needs when first beginning the ascent into superstardom, a record deal. They signed their first deal with Columbia records in 1972. 
The big debut came in the form of Aerosmith, the self-titled album. It wasn't a massive success to start, but it did chart at 166, breaking the Billboard at 200. The album might not have broken records, but it definitely produced some iconic rock songs, such as Dream On, the biggest single from the album.
Dream On is one of those rock songs that spans the ages and stays relevant no matter the era. The lyrics about the years flying by and remembering youth remain poignant no matter when you listen and who you are. It's just powerful, and it was a statement that the band had some intelligence to it as well as musical chops.
The Touring Begins, and the Albums Start Rolling In
Aerosmith eventually gained their partying reputation through tabloids and other forms of media, but first, they had to make their name by touring — and tour they did. Aerosmith was relentless with both their touring and music writing and would become known for their excessive lifestyle, with Steven Tyler standing front and center.
The second album released in 1974 was called Get Your Wings and was immediately a success, beginning an amazing streak for the band, who would release many massively successful records in a row. This album brought the same bluesy rock attitude that defined the band's first effort, and with it came the hit "Same Old Song and Dance."
There were tons of other big songs off the album that had a decidedly different feel to them, like "Seasons of Wither," which showed the band had some darker sides to it than their generally upbeat tunes would've suggested.
All that they learned on their first two albums would eventually come to a head on Toys in the Attic, their third album, which is known as one of the greatest records in rock history and, in many ways, was the big introduction of Aerosmith to the rest of the rock world.
When it comes to Toys in the Attic, there were a ton of songs on it that remain highly played to this day, but none of them are more important than the wild journey that "Sweet Emotion" puts you on. It starts with an unmistakable bass groove that leads into some talkbox-style guitar before Steven Tyler's iconic growl starts. The song really hits its groove when Joe Perry's equally iconic riff starts right after every verse. It had every guitar player in America taking note.
Another huge hit off the album was "Walk This Way," although it would take a re-release later in the 70s to get to the top 10 on the charts. The song would go through a few different iterations as time went on, as you'll see later. The riff work of Joe Perry and blues-soaked rock yells from Steven Tyler would become the calling card for the band.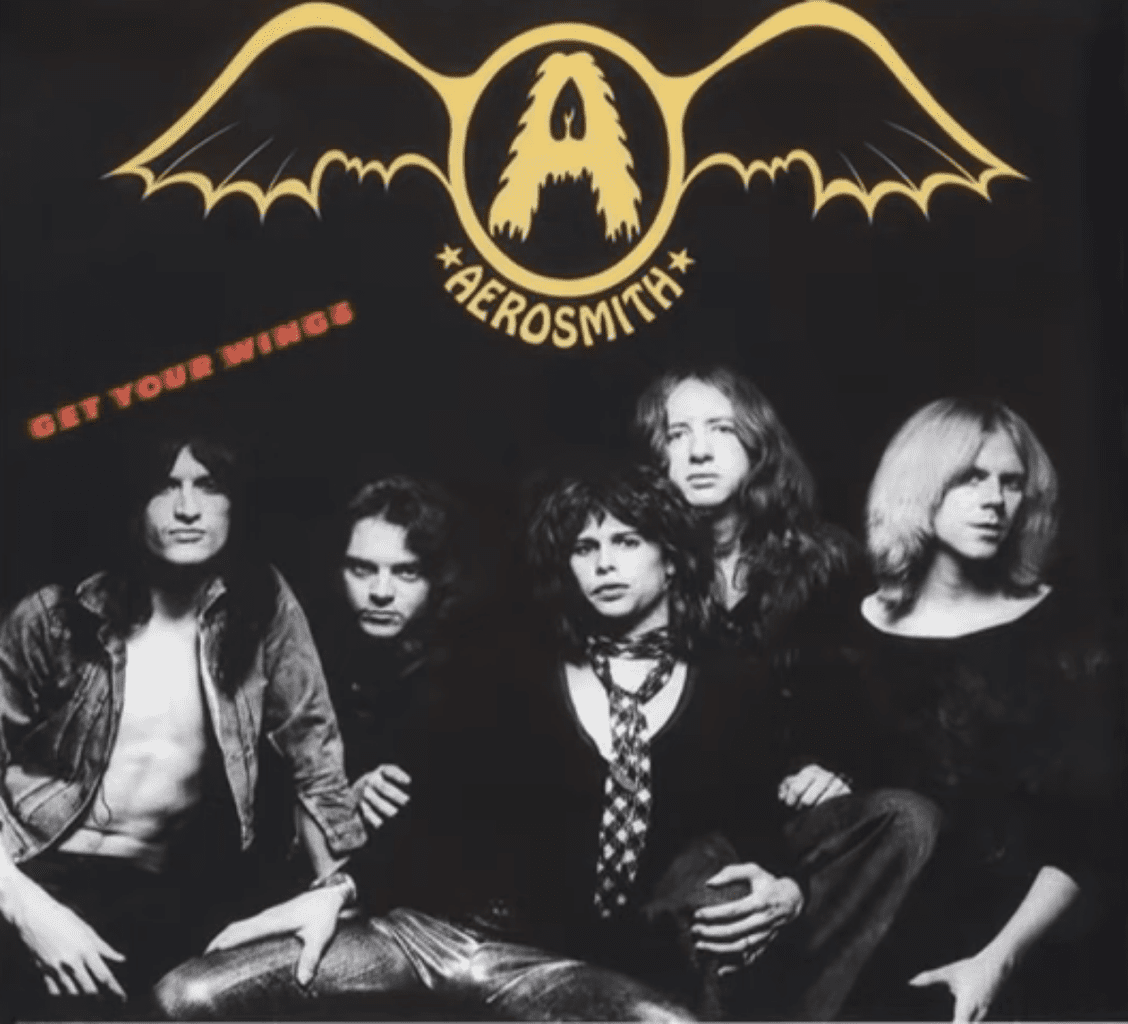 The Sound Changes
Every band hits a point where their sound needs to be defined to become something completely their own. Up until to that point, Aerosmith had been mostly writing songs under Joe Perry and Steven Tyler's direction, which, while very successful, didn't involve a ton of input from the other members of the band.
Rocks came out in 1976, and immediately, you could hear this grimey, down and dirty blues-rock band start to evolve into something of an arena rock monster. In many ways, the album Rocks gave birth to the hair metal movement that would go on to define the 80s, with soaring ballads and anthemic style songs.
The album is known as one of the most influential in rock history, inspiring multiple bands that would take over the next era of music, such as Metallica and Nirvana. With this new big sound taking front and center, the band would start touring again relentlessly, with the big change this time being that they weren't out there supporting anybody; they were now the headliners.
The Excess of Rock
In case you're unfamiliar, Aerosmith is known for some of the most legendary party antics of any band out there. Steven Tyler and Joe Perry were particularly bad in this regard, using a variety of drugs and drinking excessive amounts with regularity both during and after shows. They quickly became infamous for this behavior, and name the Toxic Twins became their moniker.
The twins part of the name referred to how insane their chemistry was in both their songwriting and on-stage ability. They truly came from the same musical cloth, and it's what powered the band to so much success, as well as so much excess.
Despite their hard-partying ways, another album would come from Aerosmith called Draw The Line. This one would hit pretty big as well, although it did not have the cultural impact that Rocks and Toys in the Attic had. The tour that would support the album was somewhat disastrous at times due to extreme inebriation by Perry and Tyler on stage much of the time, leading to some uneven performances where they either sounded off or just completely messed up songs altogether.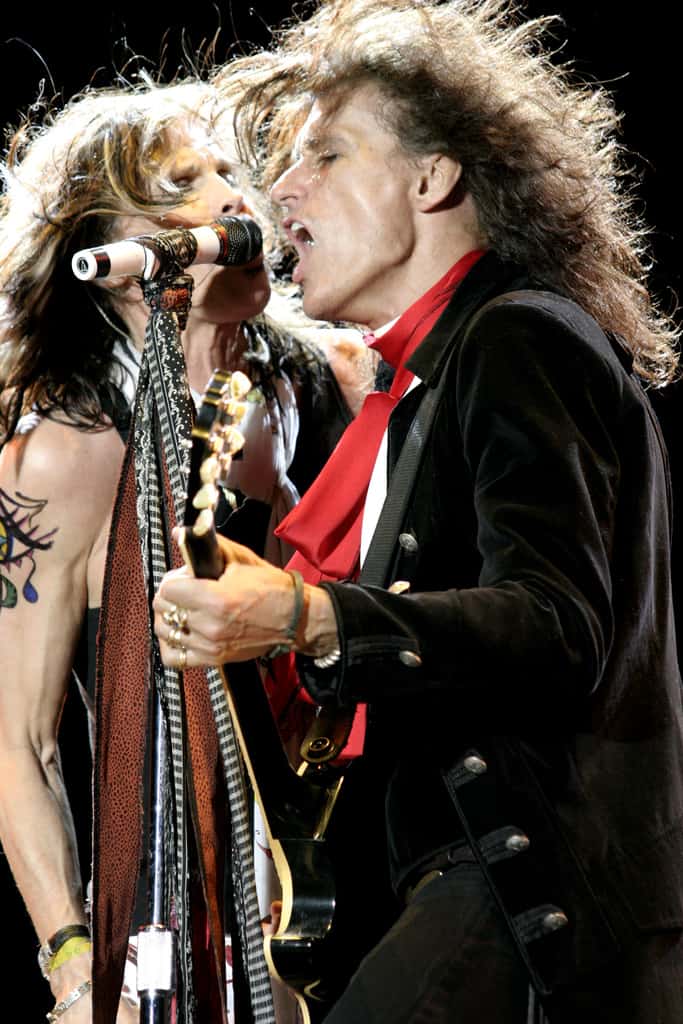 The Rut Hits, Joe Perry Quits
It's incredibly tough for any rock band to stay relevant for a decade, and despite their incredible talents and success, even Aerosmith fell victim to this pattern. The next album the band would work on was called Night in the Ruts. Unfortunately, ten years on, the band was still using heavily, especially Tyler and Perry.
That drug use would eventually lead to a heated confrontation when Joe Perry's wife famously threw a glass of milk at Tom Hamilton's wife. This would then lead to an argument between Joe Perry and Steven Tyler that led directly to Perry quitting the band. There are varying accounts of this confrontation. Tyler claims he fired Joe Perry, while Perry maintains that he quit.
Regardless, the band lost a major piece of the puzzle during this time, and all of a sudden, Steven Tyler was left without a songwriting partner, and the direction of the band was a bit in question. During this time, Joe Perry took music that he wrote for Aerosmith with him, leaving the new album without key parts.
The new guitarist would be Jimmy Crespo, and eventually, the parts that lacked Perry in Night in the Ruts would be completed. There was only one hit off the album, and that hit wasn't even one they wrote, as it was a cover of the Shangri-Las song "Remember that would be the only sing.
The New Era, a Smaller Crowd, Steven Tyler Collapses
Aerosmith in the 1970s was about as cool as it gets. Whether it be band shirts, headlining tours, or incredible amounts of radio play, you couldn't escape their sound. They were the biggest band in America for much of the decade. Shortly after Perry left, they saw themselves playing smaller shows, with their status as arena rock gods soon falling by the wayside.
Drugs took more and more of a toll on Steven Tyler. It didn't just affect his performances on stage, but now the pressures of being the sole songwriter also took over, which led to more use than before. This all came to a head in 1980 when he collapsed during a show. Whether it was drugs, alcohol, or exhaustion that caused this is unknown. After this happened, the band decided to release a greatest hits album.
This was a typical action for a band ten years into the game. This album would eventually be their biggest selling album in America throughout their history.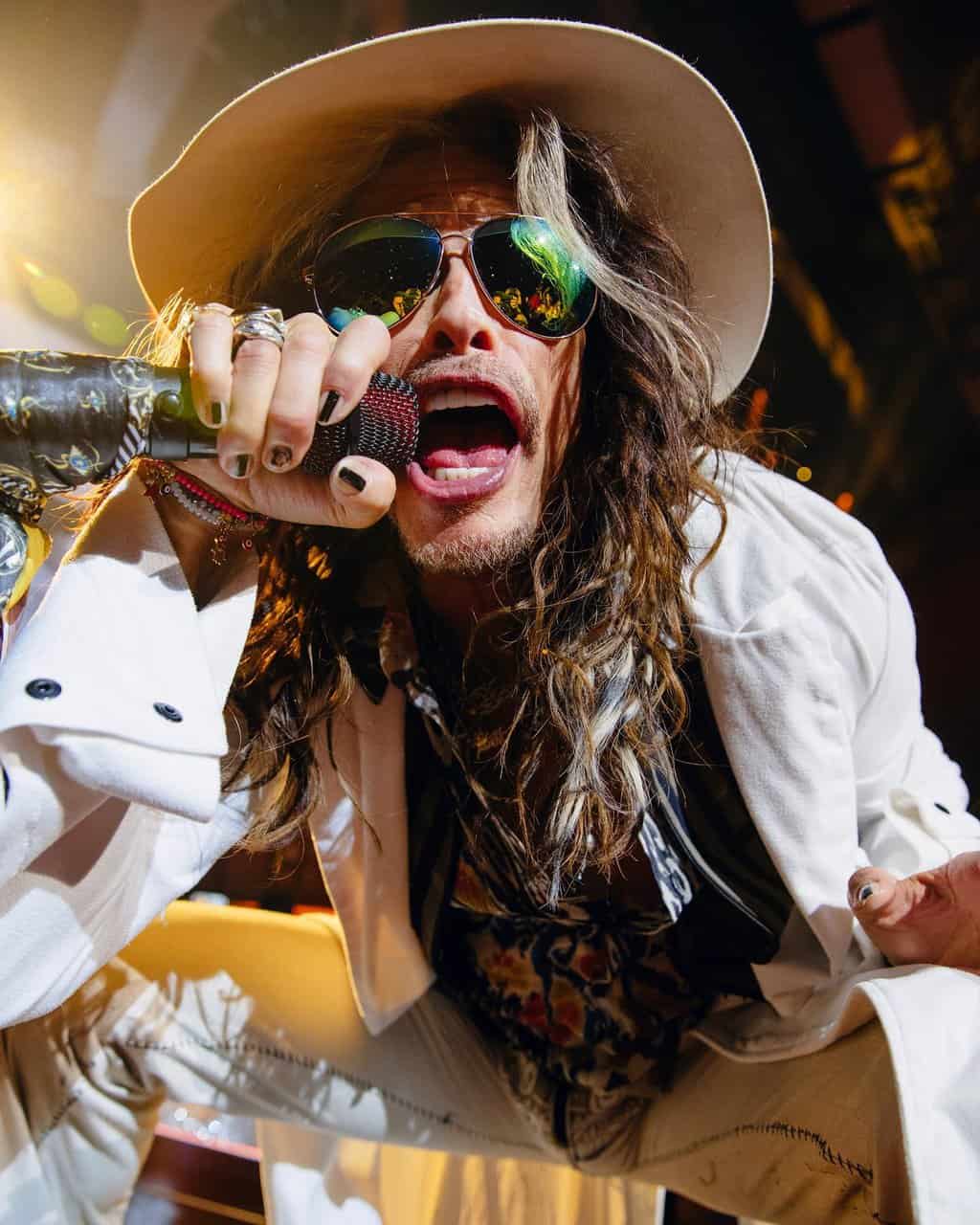 Steven Tyler Crashes, Recording Begins Again
Steven Tyler suffered a motorcycle accident in 1980, keeping him in the hospital for two months which completely ruined any chance of the band touring or recording for over a year.
With this hiatus, the music scene started changing wildly. The emergence of hair metal began, and other music styles like electronica and synthesizer-heavy music took over the music scene while Aerosmith was out of the picture. Regardless, they would return to recording for their next album, Rock in a Hard Place. The recording process hit a huge snag when Brad Whitford left the band unexpectedly. He would go on to form a solo band. Ironically, Whitford would join the Joe Perry Project later in 1984.
The band was in need of another bandmate once again. Rick Dufay would take over rhythm guitar duties to complete the rest of the album. It hit 32 on the Billboard 200, although only one single would come from it, "Lightning Strikes." The response was a bit less enthusiastic than they expected once again, and Aerosmith shows on the supporting tour were once again in clubs and small venues, which were barely selling out at this point.
The Toxic Twins Reunite
Joe Perry and Steven Tyler reunited before one of the band's biggest shows in years and got high together for old time's sake. Unfortunately, Steven Tyler was so high and drunk during the show that he collapsed and couldn't finish performing.
1984 the Band Reunites
Brad Whitford had seen an Aerosmith show in 1984, and slowly but surely, talks began about him and Joe rejoining the band. Surprisingly, those talks went well, and sure enough, the band got back together again.
Reunion Tour, The New Album Drops
The buzz around the original band members reuniting caused a massive popularity boost for Aerosmith. Suddenly, the tours they embarked upon were bigger and bigger, almost returning to the size of the shows they performed at during their initial heyday. However, several concerts would be derailed by drug abuse again, with the band having done next to nothing to address their substance abuse problems.
Despite that, they would record a new album called Done with Mirrors, which marked their first effort since getting the original lineup back together. It would sell relatively well, but not one single came off the record of any note. Still, Aerosmith was selling out concert venues again.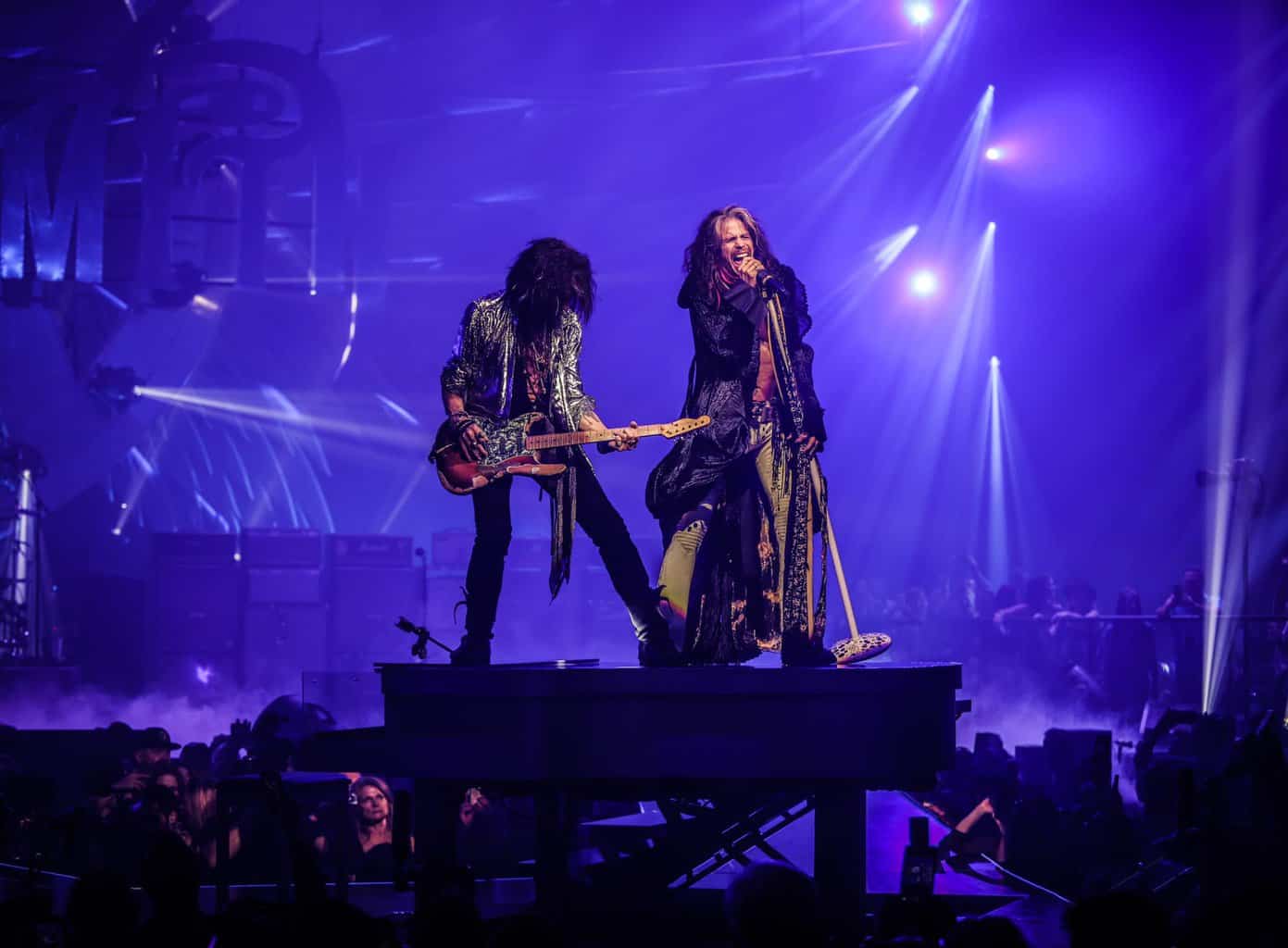 The Music Crossover for the Ages
Many rap fans likely know about Aerosmith due to the incredibly popular remix of "Walk This Way" that Aerosmith collaborated on with Run DMC in 1986. This was the first time that rap and rock came together and gave birth to the rap/rock genre that would take greater hold in the coming music era of the 1990s.
The song was released by Run DMC, largely featuring Joe Perry and Steven Tyler on guitar and vocals. The music video featuring them and Run DMC would go on to become a massive hit. The breakthrough remix of the song went to number 4 on the Billboard Hot 100. This was the resurgence that Aerosmith was looking for, and in the process, they gained an entire new generation's interest due to their willingness to experiment with their music.
Rehab Finally Happens
Steven Tyler had been battling drugs for years, but it wasn't so much of a battle as a total embrace, and his Toxic Twin, Joe Perry, was in the same boat. It was time for a change, and finally, Steven Tyler went to rehab following an intervention by his band. This led to the other members of the band completing programs again.
Famously, the band's manager told them if they all completed rehab, they would be the biggest band in the world by 1990. It was somewhat of a prophetic prediction as that's exactly what would soon happen.
Aerosmith Revives with Two Massive Hits
Following the somewhat failure of Done With Mirrors, the next album would define the upward path Aerosmith would find themselves on for the next decade. They released Permanent Vacation in 1987, and it quickly shot up the charts, becoming the biggest album the band had in 10 years.
Huge hits came off the album, such as "Dude Looks Like a Lady," "Rag Doll," and "Angel. All of them hit the top 20 in the hot 100. Notably, the recording of Permanent Vacation was the only album the band had produced to that point while sober.
The sound of the album was distinctly different than their previous outings. It had a polished feel and less of a garage rock vibe to it, and that purity came through to give the songs a loudness that could compete with the arena rock bands of the period.
Touring with Legends, Pump Hits Big
Aerosmith would set off on tour with Guns N Roses, which was somewhat of a case of powder meets keg. Guns N Roses had already accumulated a reputation of their own for excess, and the newly sober Aerosmith was put face to face with their demons for the first time. They won the battle, managing to stay sober during the majority of their massively successful tour.
The prediction of the manager Tim Collins came true with their next release, Pump, in 1989. The album was a massive hit, selling 7 million copies. "Love in an Elevator" and "Janie's Got a Gun" were massive hits from the album that still get a ton of radio play today.
They became hot in the music video scene as well, and they found their way into MTV's daily rotations, gaining yet another whole new generation of fans to their music. In particular, the music video for "Janie's Got a Gun" was one of the most popular of the time.
One unique part of Pump was the inclusion of horns in some of the hit songs. This was a huge change from the normally hard rock ways of Aerosmith, but the inclusion made a more radio-friendly sound they rode to the top of the charts.
Aerosmith, Pop Culture Sensation
In the early 90s, Aerosmith had officially become the most well-known brand in the world and appeared on massive shows such as Saturday Night Live and The Simpsons. They were rock legends at this point, riding the highest point of their careers 20 years after their initial formation, which is something most bands wouldn't dream of. They didn't take the success for granted and soon followed up their resurgent popularity with another album in 1992.
Get a Grip became another massive hit, with the unique distinction of being the band's only time debuting at number one. This album had huge hits, such as "Cryin" and "Crazy." Get a Grip is an amazing record for many reasons, but the biggest is Aerosmith's ability to take their power ballad sound to the next level.
When I heard Aerosmith for the first time, it was their 90s stuff which is so different from their initial recordings that you would think it's a different band. Steven Tyler's sonic wails on Cryin became the band's new sound, which they would again capitalize on big time.
The band's music was featured in some of the biggest movies and shows of the decade, inspiring yet another new generation. They would continue this with their next album called Nine Lives. This album would not go as smoothly as their others in the 1990s and resulted in the band firing their manager, who had done so much to get them back to their popularity. It did have some hits, with singles like "Hole in My Soul" and "Pink" again doing great on the charts.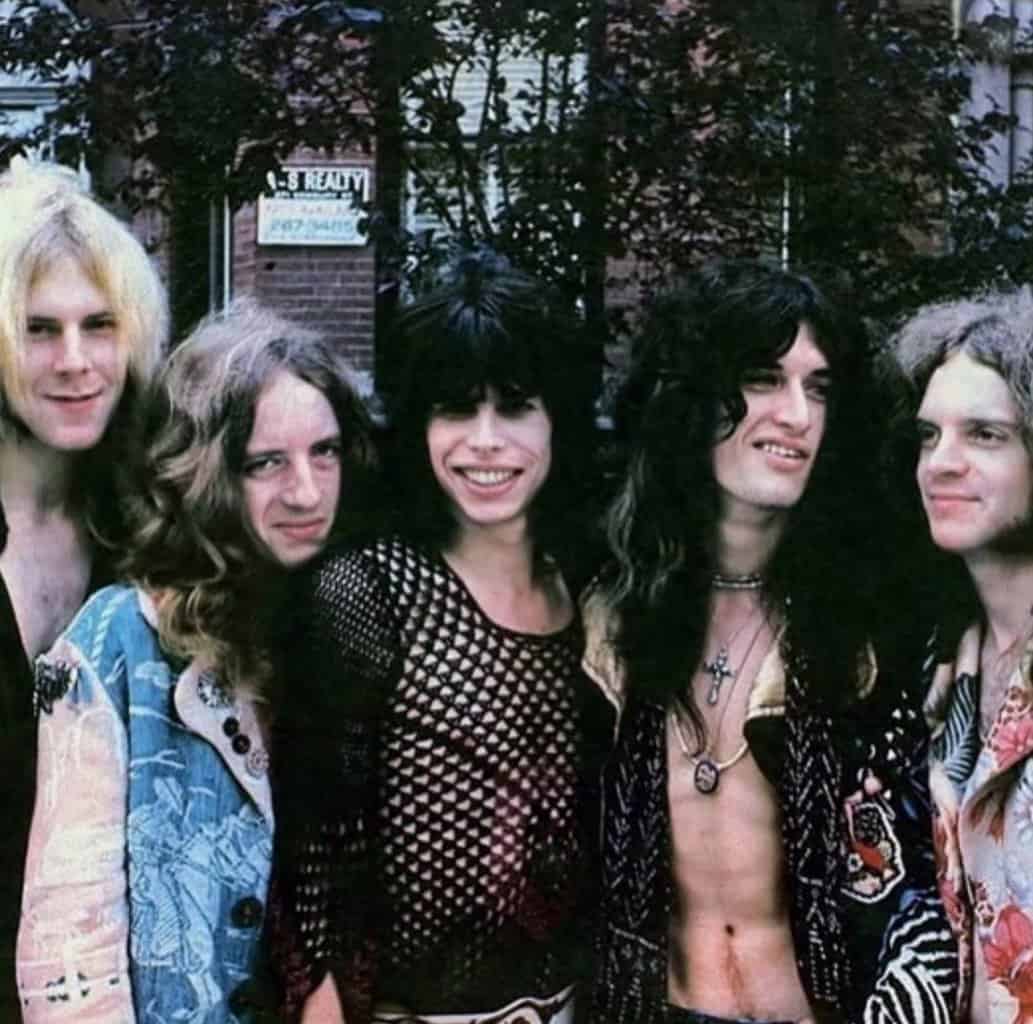 Touring Takes its Toll
Aerosmith had long been road warriors, and they weren't about to stop, although the Nine Lives Tour did its best to stop for them. Steven Tyler injured his leg badly during one of the concerts, and Joey Kramer suffered second-degree burns after his car nearly exploded while getting gas at a gas station.
The odds were against the band to keep touring, but despite injuries, they kept on, and during the tour, they released a single called "I Don't Want To Miss a Thing." The single would be a massive hit due to the box office success Armageddon, which coincidentally starred Liv Tyler, Steven's daughter.
The song was an absolute phenom and became the number one song in the country, marking the first time the band managed such a feat. If you go to a wedding, you likely will hear this song, as it has become a staple for power ballads in the rock community.
Not Done Yet? Jaded Blows Up and the Hall Calls
You would think the band couldn't possibly have more to give in the 2000s, but their next studio album, Just Push Play, went platinum, and the single "Jaded" would tear up the charts once again. While Jaded was blazing through the radio, Aerosmith was inducted into the Rock and Roll Hall of Fame, making it the only time in rock history that a band was inducted with an album and song tearing up the charts like this.
The album embraced pop-rock and, despite sounding nothing like their old stuff, continued being an incredible direction for the band that they completely nailed in every way.
They would also headline the Superbowl XXXV halftime show with Britney Spears, N-SYNC, Mary J. Blige, and Nelly.
The 2000s and Beyond, One Last Feud
The 2000s would have some more releases, notably a blues-style album called Honkin on Bobo. The band would stay in the public eye with appearances in the popular game Guitar hero, making their own version called Guitar Hero: Aerosmith.
In 2009, Perry and Tyler would feud one more time, with Tyler struggling with an addiction to painkillers after being prescribed them following injuries from falling off stage various times. It was during this time that doubts crept in about whether Tyler would be kept in the band, but nonetheless, the band persisted.
The band would see sporadic releases through the next decade, exploring different styles of music but still staying together. Over the past few years, the band had toured multiple times, although a scare would hit when Joe Perry suffered a heart attack while playing a show in Coney Island. He continued touring after returning to solid health.
Present Day
Aerosmith recently had to cancel a tour in Europe but are currently taking up residency in Las Vegas and have some tours scheduled. These are up in the air, though, as Steven Tyler recently checked himself into a rehab to deal with his addictions.
Legacy
Aerosmith is one of the most influential rock bands of all time, being one of the prime influences for many decades of rock music. They are partially responsible for the hard rock movement of the 80s and 90s. Their persistence throughout 50 years in the music scene is just an incredible accomplishment, with them scoring top singles in 4 straight decades.
Musical Style
Aerosmith has a unique style that is marked by Joe Perry's blues-inspired hard rock riffs and Steven Tyler's style of talk-singing, which could be seen as an early influence on rap music as well. His sonic howls would define the band, and he is known as one of the greatest singers of all time.
The groove of the band is extremely unique compared to other hard rock outfits, and their adaptability gave them the ability to succeed in multiple decades, with their evolution into pop-rock being their most important transformation in the 1990s.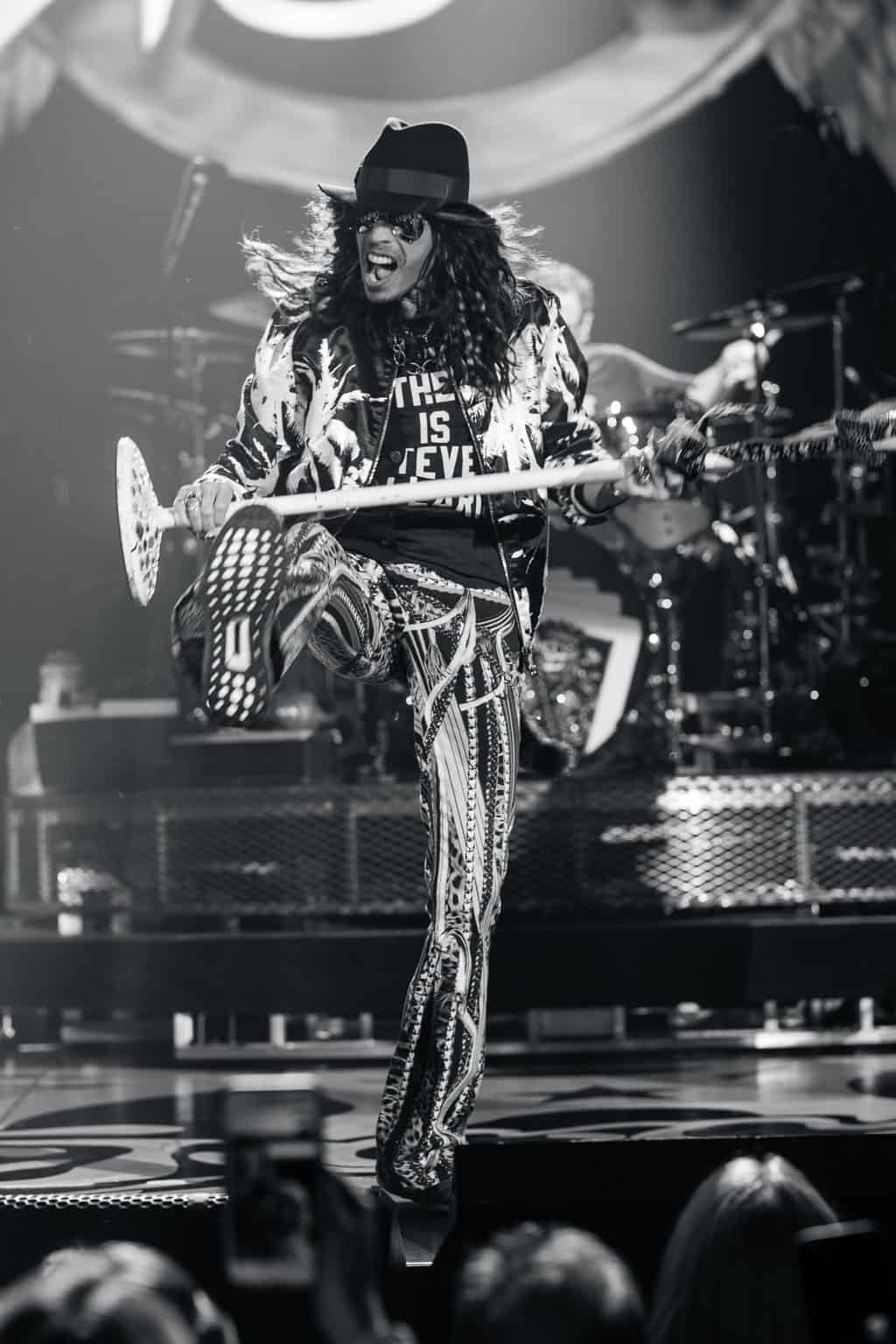 FAQs
Question: Does Aerosmith still tour?
Answer: Aerosmith had planned to tour in 2022 and onward, but the recent announcement of Steven Tyler going to rehab has put not only the tour dates in question, but also the band's Las Vegas residency as well.
Question: Is everyone in Aerosmith Alive?
Answer: All of the band's original members are alive and well, which is something of a miracle considering their legendary status for being party animals. All of them have attended rehab at some point or another.
Question: Is Aerosmith in The Rock and Roll Hall of Fame?
Answer: Aerosmith was inducted into The Rock and Roll Hall of Fame in 2001, which is significant because they were still a massive act in the music business at the time, with the single "Jaded" tearing up the charts.
Sources Cited