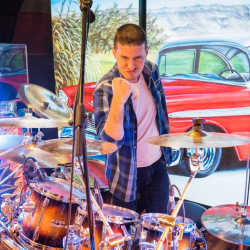 Latest posts by Denis Loncaric
(see all)
Without a doubt one of the most influential rock and roll musicians to ever walk this planet. 
Even though I was more into drumming at an early age, I was still aware of Seger's work. I mean, who doesn't know his famous album "Night Moves." 
I remember being inspired by his story, especially his seamless transition from being a local to a worldwide superstar. 
He always reminded me of Elvis Presley, which is probably the truth since he originally inspired him. 
Bob Seger Quick Facts
| | |
| --- | --- |
| Full Name | Robert Clark Seger |
| Birth Date | May 6, 1945 |
| Birth Place | Detroit, Michigan, United States |
| Nick Name | Bob Seger |
| Nationality | American |
| Zodiac Sign | Taurus |
| Siblings | George Seger |
| Children | Samantha Char Seger, Christopher Cole Seger |
| Partner/Spouse | Juanita Dorricott |
| Most Successful Songs/Albums | Night Moves, Stranger In Town, Against The Wind |
| Earnings | $1.4 million per market appearance |
| Net Worth | 60 million dollars |
| Social Media | IG: @bobseger, TW: @BobSeger |
| Awards | Rock and Roll Hall of Fame, Songwriters Hall of Fame in 2012. |
| Last Updated | 7/15/2022 |
Bob Seger Birthplace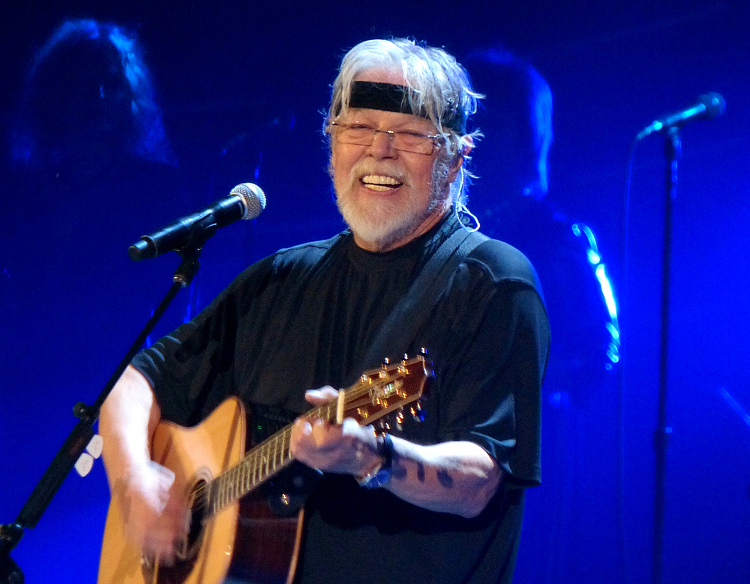 Bob was born in Detroit, Michigan, in a big Henty Ford Hospital, which was used for education and scientific research at that time. 
Also, the hospital was one of the first to use a standard schedule and private rooms over large wards. 
Bob Seger Parents
Seger's father was a medical technician for the Ford Motor Company. Like many other famous musicians, he was inspired by his dad. 
Bob was introduced to music in the first place because his father was playing several instruments at the time. 
Unfortunately, his dad abandoned him, his mother, and his brother when he was only 11 years old. 
Seger was very disappointed that his father left his family, but he didn't have the time to be angry since they were already facing numerous financial struggles.
Bob Seger Early Life
When he was five, he moved with his family to Ann Arbor, a small Michigan state. He had an older brother named George. 
They were living in the middle class, but as soon as Bob's father left them, they started struggling financially. 
Bob reported that his biggest inspirations or idols were Little Richard, "Architect of Rock and Roll." and Elvis Presley during this time.
Bob attended Pioneer High School. He had no problems during high school. He was a good student and cared about his studies. 
He graduated in 1963. In addition, Bob formed his first band in 1961 and named it "The Decibels." 
The band members included him and his two schoolmates, Pete Stanger and H.B. Hunter.
Bob Seger Professional Career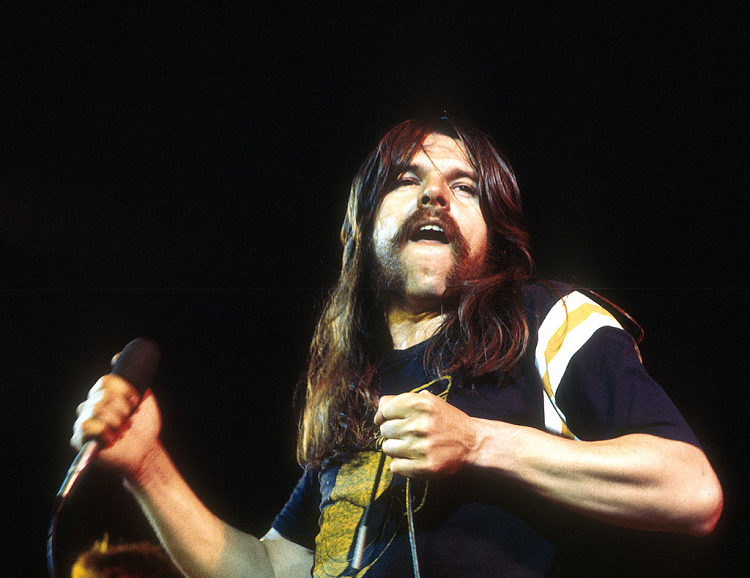 Previously we mentioned he started his first band named the "Decibels" with his two high school mates, which was the start of his career. Pete Stanger was playing guitar, H.B. Hunter was on drums, and Bob played consoles and guitar and sang. They recorded one melody titled The Lovely One, which was disclosed on the radio. 
After that, Bob joined another band called Town Criers. Besides him, the band consisted of bassist John Flis, drummer Pep Perrine, and guitarist Larry Mason. At the same time, he collaborated with another band called The Omens, which Doug Brown initially formed. 
He decided he wanted to move and progress with the new band, but after some time and tough decisions, he left The Omens to shape his band, The Last Heard. The new band's members are Pep Perrine, Carl Lagassa, and Dan Honaker, who were his previous bandmates. 
Some of the songs they discharged were heavy Music and East Side Story, which were highly successful. After signing for Capital Records, Bob and his bandmates decided to change the name to "The Bob Seger System." Their most successful collection was Ramblin Gamblin Man in 1969. 
Since I was following his professional career, I was interested to see how he would handle the ups and mainly the downs after the release of his single solo, Brand New Morning(1971), which was a flop. 
It seems like Bob's approach to reviving his career was to form a new band(1974) named "The Silver Bullet Band." The newly formed band consisted of guitarist Drew Abbott, drummer Charlie Allen Martin, keyboardist Rick Manasa, bass guitarist Chris Campbell, and saxophonist Alto Reed. 
The collection Night Moves accompanied his most significant break in 1976. Some other successes that followed were Against the Wind, Stranger in Town, The Distance, and Like a Rock. 
After these successes, he went on a well-deserved rest and returned in 2006 with the studio album Face the Promise.
Bob Seger Video [YouTube embed w/top concerts, records, highlight reels, etc..]
Bob Seger – Night Moves
Bob Seger – Turn The Page
Bob Seger – Against The Wind
Bob Seger Family [Spouse / Partner, Kids]
Bob has had three marriages. The first two marriages with Renee Andrietti in 1968 and Annette Sinclair in 1987 lasted only for a year. Seger finally settled in 1993 when he married Juanita Dorricott. 
They have two children together, Samantha and Christopher. Samantha is the only daughter of Bob Seger. She is 27 years old, and I don't know how crazy of a time those 90s were because there was a controversy about who her mother was. 
When I first read about this, it sounded a little strange to me since I didn't see how somebody could hide who her mother was. 
But, of course, it's much easier to hide who the father is than vice versa.
Nevertheless, her mother is Juanita Dorricott, known as Nita, and she is a keen country music lover. Samantha is not married and doesn't like to share her personal life with the public. 
On the contrary, her brother Christopher is an actual star. He is an award-winning film director and screenwriter. 
Since I watched many of Seger's interviews, I couldn't but notice how he constantly referred to Christopher's childhood and the fact he adored storytelling. 
Chris was always into fiction books and loved the story's structure. Later, he will prove that he can create the stories himself and get many awards for it. 
Bob Seger Dating and Relationship History
I won't talk about controversies here because I am unsure if those are true, but we only have three relationships to cover here. The first one was Bob's relationship and later marriage with Renee Andrietti from 1968 to 1969. 
At the beginning of their marriage, Bob and Renee realized they had many differences and decided to split up one year later. Bob's next high-profile relationship was with actress Annette Sinclair in 1987, and they ended up divorcing only a year later. 
Regarding his long-term relationships, he had one with Jan Dinsdale from 1972 to 1983, but they never ended up marrying each other. However, Bob reports he had written many songs based on his relationship with Jan.  
He finally "settled " in 1993 when he married Juanita Dorricott. As we discussed earlier, they have two children, Samantha and Christopher. Bob and Juanita have been living in a healthy marriage for more than 25 years.
Bob Seger Controversies or Scandals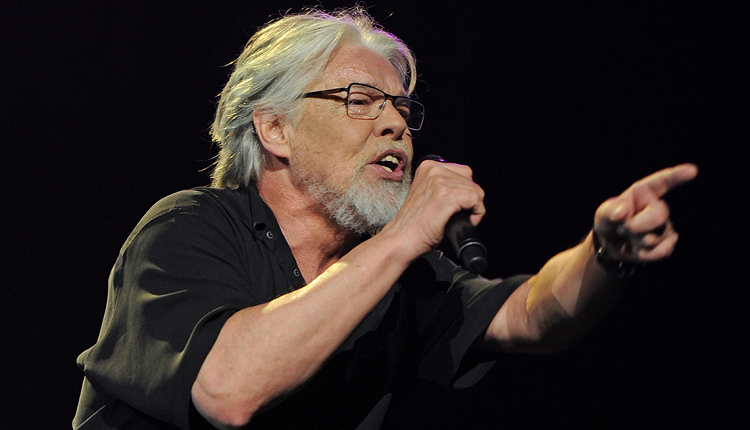 Now, I would personally like to mention the backlash Bob got after releasing his song "It's Your World." 
There is an interesting interview where Bob is asked about his opinion on climate change, the finite amount of resources our planet possesses, and in general, environmental issues. I could freely say that Bob is an activist and has been very active in the environmental sphere in the last decade or two. 
His song "It's Your World" discusses the previously mentioned problems we humans face. He believes collaborating is the only way to "help" our environment. Unfortunately, he was roasted and misunderstood by the public at the time. 
There was quite a backlash in the community, and Bob was misrepresented on all social media as an outraging activist. However, in the world of social media, that is entirely normal, and after some time, people realize it is all rubbish. 
Besides, there aren't any controversies or scandals to which he was linked, and I believe that is proof of the "everyday" lifestyle he leads.
Bob Seger Net Worth and Career Earnings
Bob's net worth is somewhere around $60 million. There are some speculations it is even up to $70 million, but that has not been officially proven. 
His primary source of income comes from performing at major events. In addition, his best-selling album, "The Greatest Hits" CD, sold more than 6 million copies. 
Seger makes around 1,4 million per market appearance and is one of the highest-paid musicians.
Bob Seger Real Estate & Residence History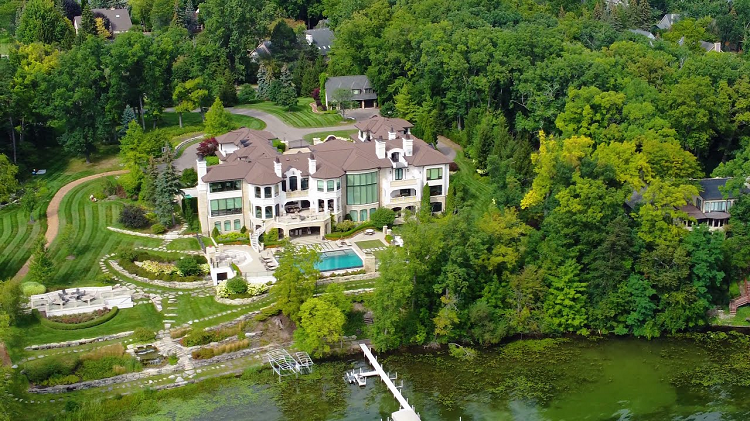 Bob has a 30 000 Square Foot Mega Mansion located in West Bloomfield, Michigan. 
I believe he bought the property in 2010, after the home in the same place burnt down back in 2006. Bob decided to hire Thomas Sebold and Associates to build his house. 
Since I could talk until tomorrow about the features of the mansion, I decided to make a list of all the things the property has:
3-car carriage house

music studio

four car garages

two bedrooms for maids

golf cart garage

attached trash/recycling room

huge mud room

gourmet kitchen

office

two elevators

two-story double bridal staircase foyer

great room

two story library

two suites for their two kids

guest suite 

screening room

full gourmet kitchen

golf simulator

water filtration room

exercise room

four laundry rooms

eight bedrooms

14 bathrooms

three kitchens

twelve air conditioner units
I can hear you say, "Thank God he didn't write about all of this." Just take a moment, and look at how crazy this list seems.This mansion'se features, options, and properties are likethoses of medieval castles.
Bob Seger Famous Quotes
There are many Bob Seger quotes, but I decided to showcase only three of them since they resonate the best with me:
"I always thought that keeping things simple and a little more offhand is the right way to do it. However, I also try not to get too deep into things, and my main goal is to enjoy what I have now because nobody knows what tomorrow holds".

– Bob Seger

"If I feel like working, I work. If I feel like playing golf or riding my motorcycle, I do it because I can. But, when all of that finishes, the rest is family. Sometimes you are not needed by your family, but you are just there. Also, my kids like to know I am always there for them".

  – Bob Seger

"I begin creating something by simply starting to play music. Eventually, I start singing something, for example, a line of verse, a B section, or even a line of the chorus. Somehow the line I end up singing is always related to the music I am playing. I hope that makes sense, and I will always continue my path from there".

– Bob Seger
Bob Seger Discography & Full Credits [By Year]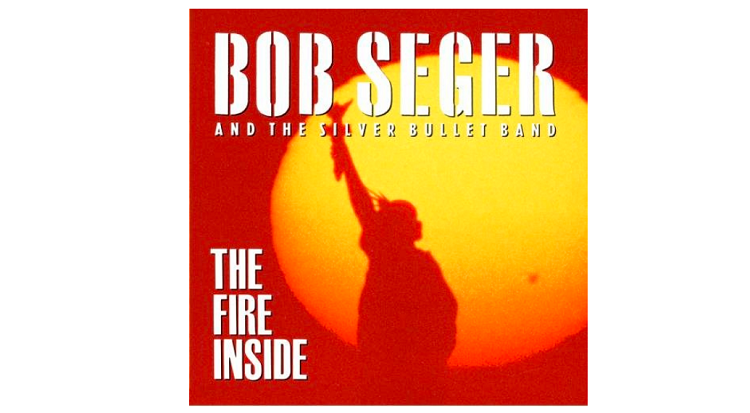 Ramblin' Gamblin' Man – 1969

Noah – 1969

Brand New Morning -1971

Smokin' O.P.'s – 1972

Back in '72 – 1973

Seven – 1974

Beautiful Loser – 1975

Night Moves – 1976

Stranger in Town – 1978

Against the Wind – 1980

The Distance – 1982

Like a Rock – 1986

The Fire Inside – 1991

It's a Mystery – 1995

Face the Promise – 2006

Ride Out – 2014

I Knew You When – 2017
FAQs
Question: What is Bob Seger's Most Famous Song?
Answer: Bob's most famous song is the single from 1987, "Shakedown." The song was a No. 1 hit on the Hot 100 chart.
Question: Will Bob Seger Ever Perform Again?
Answer: After Alto Reed's(saxophone player and the former member of the Silver Bullet Band) death, Bob claimed he would never perform again. Emotionally devastated by his friend's death, Seger said he couldn't imagine hitting the concert road again.
Question: What Made Bob Seger Famous?
Answer: Bob Seger raised to fame with one of his most successful studio albums, "Night Moves," in 1976.
Sources