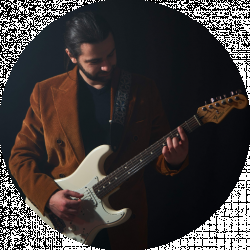 Latest posts by Altin Gjoni
(see all)
The glorious days of arena rock would not be as memorable without Journey. There could not be a better name for a band that went through many changes, successes, and failures and almost single-handedly rose the power ballad to the charts.
Journey's band history is the epitome of 80s rock and the clashes between some of the most extraordinary rock musicians of the time.
Like all Journey fans, the first songs I heard were Steve Perry's lead emotional ballads. He was the perfect singer for the ideal backing band. Yet, listening years later as a musician, I understood that it was not Steve Perry's or Neal Schon's Journey; the group's creative chemistry made it all happen.

Apart from the most commercially relevant period, Journey was and still stands strong. This bio might introduce you to some aspects and periods of the band that are now almost forgotten.
Journey Quick Facts Up Front
Band Members

Founding members: Neal Schon, Gregg Rolie, Ross Valory, George Tickner. 

Later arrivals: Jonathan Cain, Steve Perry, Steve Smith; Robert Fleischman, Randy Jackson, Steve Augeri, Prairie Prince; Aunsley Dunbar; Jeff Scott Soto; Narada Michael Walden, Deen Castronovo; Arnel Pineda, Jason Derlatka, Todd Jensen

Genres

Arena Rock; Rock; Hard Rock; Soft Rock; Jazz Rock & Prog Rock (early days)

Years Active 

1973–1987; 1991; 1995–present

Origin

San Francisco 

Most Successful Album/Single

The best-selling album is "Escape"; The biggest single is "Don't Stop Believing."

Website

https://journeymusic.com/

 

Social Media

Facebook

,

Instagram

Awards

Inducted into the Rock n' Roll Hall of Fame; Legend of life Award; Ranked 94th on VH1's 100 Greatest Artists of All Time.

Last Updated

June 2022
Journey Members You Should Know
The lineup changes are crucial to Journey's band history. Nowadays, with only Neil Schon left as a founding member, we need to go back to the early days to understand who wrote and played the songs that made them famous.
All lineups were made up of the top rock musicians of each era. Not all, though, contribute as much as others. 
Neal Schon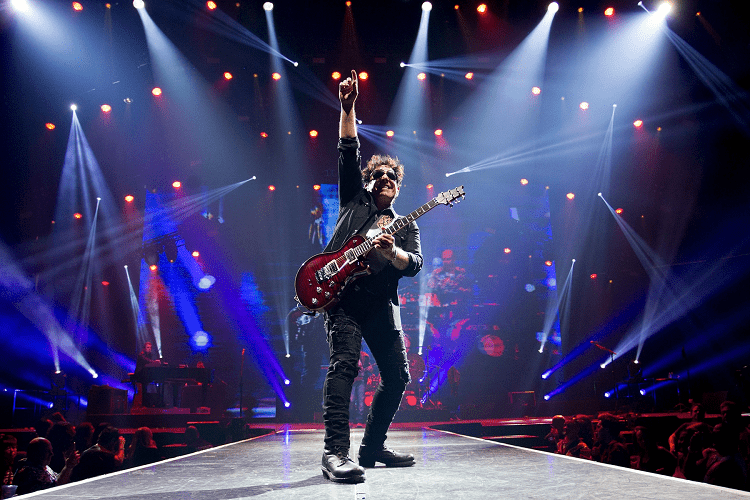 Neil George Joseph Schon (born February 27, 1954, in Oklahoma) is the band's guitar player, founding member, and occasional songwriter.
Born in a musical family, Schon soon became a child prodigy after starting playing guitar at ten and being recruited by Santana at age 17. By the time he started Journey, he had experience playing in one of the best bands in the world and was fluent in jazz, rock, and Latin music.  
Neal Schon is one of the most melodic guitar players of all time. He essentially shifted my perspective of a rock solo to a musical piece that tells a story rather than a power shred, which he occasionally tastefully adds. 
Schon was always the leader behind the scenes, taking a significant say in all the band's important decisions and even personally firing and replacing members. As a solo artist, he released nine albums and founded the bands "Hardline" and "Bad English."
Gregg Rolie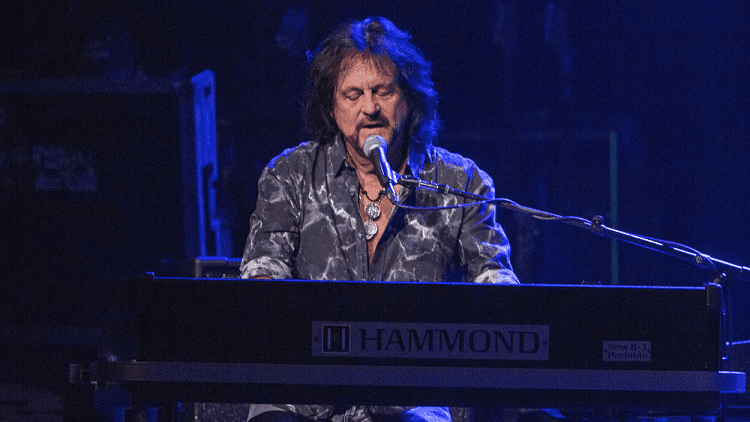 Gregg Alan Rolie (born June 17, !947, in Washington) is a founding member and journey original keyboard player and vocalist.

As a Santana band member, Rolie was already a senior musician by the time Schon joined. He arguably shared with Santana the same success as with Journey, singing and playing in some of their biggest hits.
He formed Journey in 1973 and co-wrote the band's first six albums before being replaced by the pressure of Steve Perry's musical choices.
Rolie was as essential as Schon in creating the "Journey Sound" with signature Hammond, piano sound, and a bed of synths that backed the band's rock groove. 
Rolie is one of the most prolific musicians ever, with a successful solo career after his time with the band. He founded with Journey's ex-member "The Storm." He was part of Ringo Star's "All Starr Band."
Steve Perry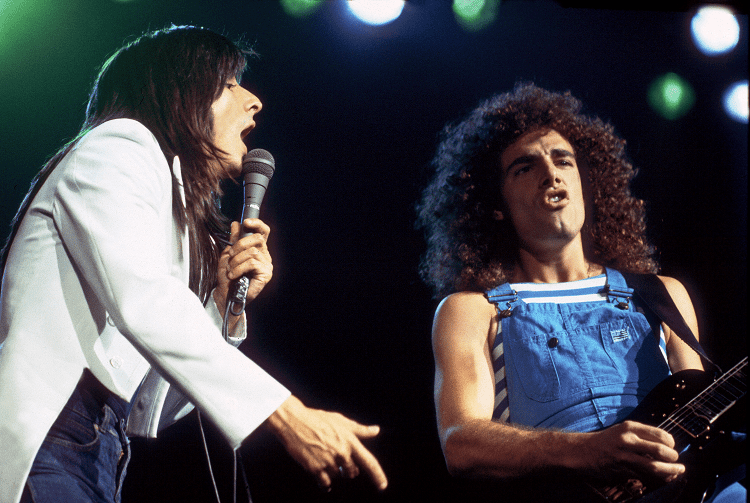 Steve Ray Perry (born January 22, 1949, in Hanford, California) was Journey's lead singer, frontman, and main songwriter in their most successful years.
Perry's exceptional vocal range and affinity for writing ballads and pop songs gave Journey what they needed to become the biggest arena rock band in the world. His musical beginning, though, was unsuccessful, with many failed attempts, sometimes even from misfortunes.
Manager Herbert picked up one of Perry's demos while he had returned to working on his family's farm and called him to perform with the band while Rober Fleischman was already hired as a singer. One song performed during soundcheck with the band sealed his place as frontman.
Perry undoubtedly came at the right time in the right band to change it all for Journey. The mental cost of fame and several misfortunes, the last a degenerative bone disease, forced him out of the band. 
Jonathan Cain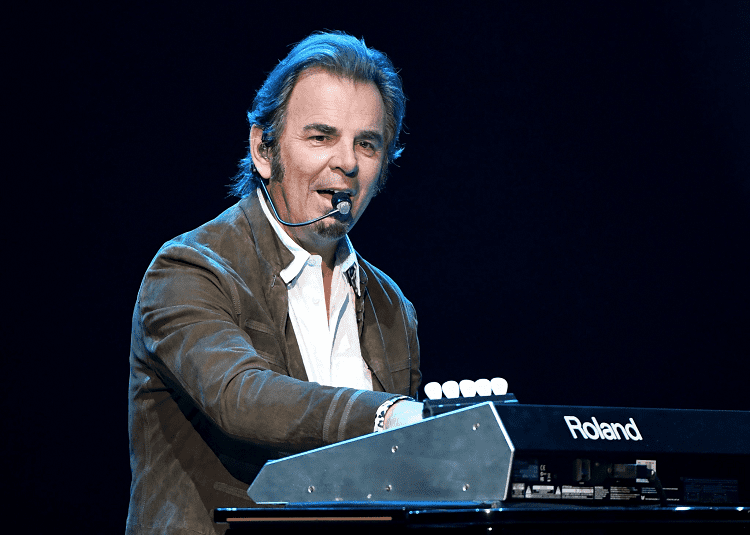 Jonathan Leonard Friga (born February 2, 1950, in Chicago, Illinois) was Journey's most prolific keyboard player, coming in to replace Rolie and helping write the band's most successful material.
Cain is a multi-instrumentalist who made a name for himself with the band "The Babys." which opened for Journey. His ability to write with Perry was what convinced the singer to replace the already prolific Rolie.
Cain turned the already well-tuned Journey rhythm section into a hit-power ballad maker. Unlike Rolie, Cain's signature is more straightforward melodic piano intros that laid the bed for tunes such as "In My Arms" or "Don't Stop Believing."
He was part of "Bad English" and recently started publishing Christian Rock records while serving as a Worship leader with his wife. 
Steve Smith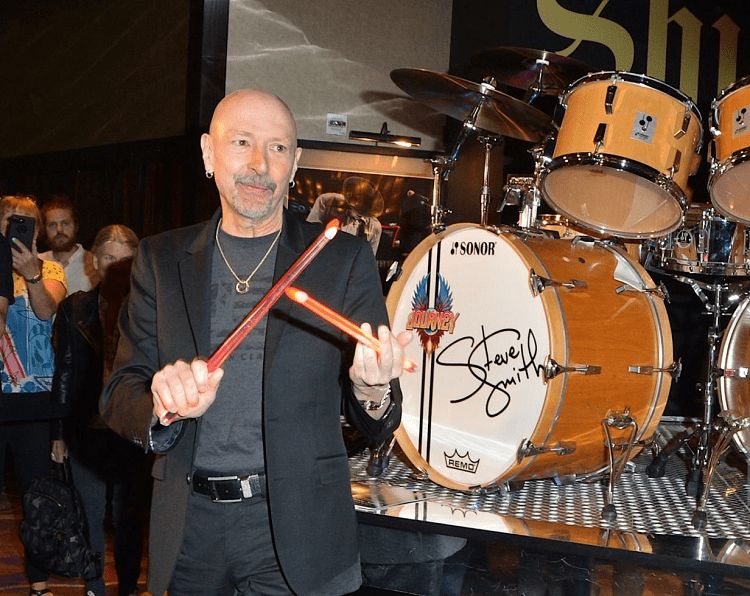 Steve Bruce Smith (born August 21, 1954, in Whitman, Massachusetts) was Journey's drummer through their most prolific years and is widely considered one of the best musicians to ever sit behind a kit.
Smith is one of the most recorded drummers in history, having played sessions for virtually every top charting artist. He was voted five times in a row No.1 All-around Drummer from Modern Drummer magazine and inducted into the Modern Drummer Hall of Fame.
The session legend was part of three different Journey Lineups, part of Journey member's spin-off group "The Storm," and led his jazz-fusion groups.
Ross Valory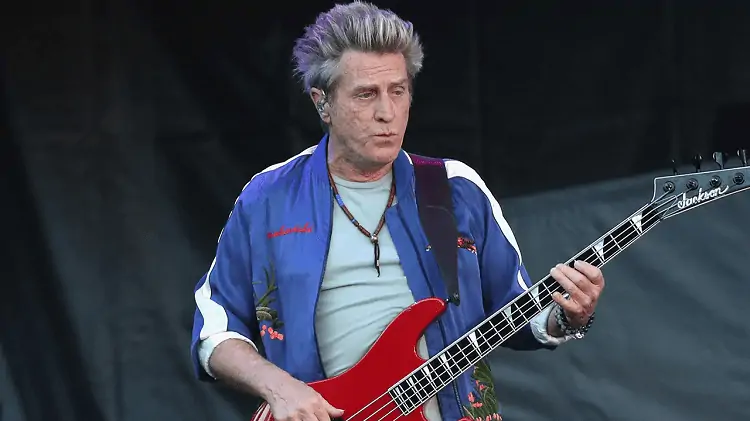 Ross Lamont Valory (born February 2, 1949, in San Francisco) is a founding member of Journey and the bass player in two different lineups.
Like the other founding members, Valory played with a legendary group before forming Journey. He was part of Frumious Bandersnatch and later Steve Miller Band. He holds a special place in Journey's history, playing in all but one studio record. Even when he was not part of the band, he was hired to write and record bass tracks.
Valory is a master bass player who uses his variation of a "Nashville Tuning," Where the 4-string bass is tuned to B-E-A-D. He continued his career in the 90s with "The Storm," like most original Journey members.
Early Days
Journey started as the most accidental Supergroup ever in a time when the notion was still new. Ex-member of Santana and Steve Miller members got together to form their prog rock, jazz fusion band called "The Golden Gate Rhythm Section."
The mastermind behind much of Journey's career was their manager Herbier Herbert who previously managed Santana. 
The band would perform as a backing band for Bay Area artists, with Schon and George Tickner on guitar, Rolie on Keyboards and vocals, Valory on bass, and Prairie Prince on drums. The latter would be replaced by Aynsley Dunbar around the same time Tickner quit.
The early "Journey" never achieved commercial success, mostly due to their previous musically complex influences and the lack of a strong frontman. Roli was an excellent keyboard player and vocalist, but his old-style appeal was not what the band needed to relate to young audiences.
As a band, Journey has evolved and changed more than most. It sounds like a different band from the 1st to their 14th studio album. I'll detail most of their stunning discography according to their impact on the band and rock music.
Journey (1975); Look into the Future(1976); Next (1977)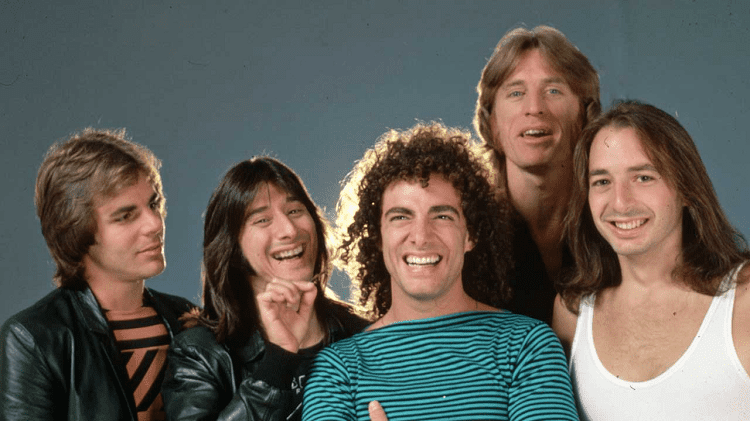 The first 3 Journey albums are a musical treat for every sophisticated rock lover. The complex compositions, delicate songwriting, and individual chops of members are three key elements that made them. There are no weak songs in any of them, yet there are not many memorable ones.
The Debut album is the ex-Santana and Steve Miller Band members having fun. The prog style might be their favorite thing to do, but as prog rock was slowly going off the charts, rock audiences needed something else.
From the first to the third album, the experimentation leaves off more place for catchy tracks. With Roli at the creative front and Herbert at the back, the band seemed to tone down their fusion influences to achieve success finally.
Commercially none of the albums did exceptionally well, and most of the band's time was spent touring and trying to promote them.
As a guitar player and prog rock freak, I love early Journey sometimes more than the Steve Perry one. I find Neal Schon's best guitar performances when some glimpses of jazz fusion are put in the mix.
Not to say that his later solos were less iconic, but later I found he would mainly "serve the songs" while the guitars made the song on the early Records. The same can be said about every lead instrument.
Depending on your background and taste, you could either love this version of Journey or, like many new fans, skip the three albums entirely. If you belong to the second group, I will encourage you to listen to the first song from the Debut Album, "Of a lifetime, "and you might change your mind.
The Much Needed Lead Singer 
The musical chemistry, management, and inspiration were there for Journey, but their image and performances lacked the strong crowd-pleasing frontman. Behind the Keyboards, singing lead vocals, Roli did his part musically, but not stylistically.
The band's first singer, hired with Herber's suggestion, was glam rocker Robert Fleischman. With a high register and great stage presence, Fleischman toured successfully with Journey in 1977 until Steve Perry replaced him after he sang one in soundcheck with the band on the same tour.
Perry not only performed flawlessly exciting songs but managed to bond immediately with Neil Schon in writing their first songs together. The band changed direction and with that also their drummer. Session ace Smith replaced Dunbar, who was unhappy with the new pop direction of the band.
Infinity (1970)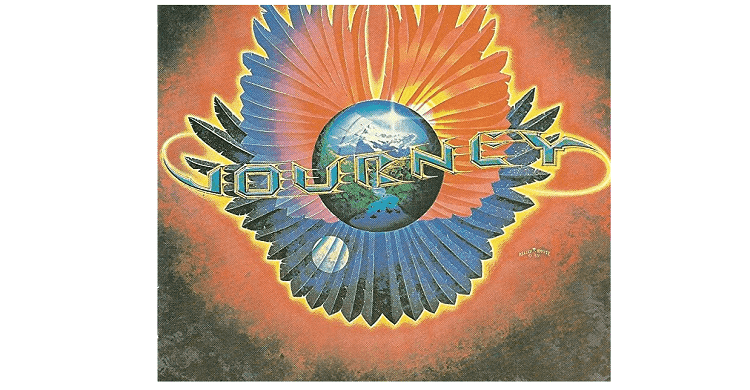 The first album with Perry as lead vocalist launched the band to commercial success reaching No. 21 on Billboard. "Infinity" marks the band's change in musical direction, with Queen's producer Roy Thomas Baker directing the shift.
The album is strong in every aspect. The songwriting, production, intent, and musicianship are top-notch. It combines the band's collected materials and Perry's melancholic songwriting over the years. His voice added character to the virtuoso band that needed it.

My favorite song from the album is "Wheel in the Sky," written by Fleischman and the band before Perry joined in. Perry's voice, though, I think, does it more justice.
It starts with Neil Schon's classically influenced guitar part and develops to a hard rock tone with a country riff. The mixture of different genres is, I think, what makes all individuals of the band shine.
The two songs that better defined the band's musical direction were the power ballads "Lights" and "Patiently." Slow-tempo emotional tracks with a solid vocal melody that builds up to guitar solos and live encores. Both tracks are now legendary and staples of the band's live shows.
Evolution (1979); Departure (1980)
The following two Journey studio albums saw the band's rise to fame, each doing better than the previous. They were headlining tours and festivals and having crowds resonate massively with their songs for the first time.
Both albums continued where "Infinity" left off, merging Perry's now-proven hit songwriting skills with the band's musicianship. The new frontman was now contributing to all the songs and indirectly dictating the band's sound. Not all songs are great, though; most lack memorable hooks and fade compared to the hits.
My favorite of the two albums is "Departure." There's a spice more of prog rock in that album which I think brings out the best of the band. After all, the band was not originally an Arena rock act. 
"Any way you want" and "Loving', Touchin', Squeezin;" are widely known tracks. My favorites are the less popular "Do You Recall" and "I'm Cryin," which Perry and Rolie co-wrote.
Dream, After Dream (1980)
The next record was a musical spin-off as a soundtrack album. Beyond all expectations, the band produced the most musically intricate prog rock album of their career. 
It's arguably the most polarising album of Journey's catalog, yet one the band truly enjoyed making. The all-star band of virtuoso musicians couldn't wait to stretch the musical muscles once again as in the old days. The result is fantastic prog rock, yet not one you would most likely hear on the radio.
I adore the compositions and musicianship on all the songs, especially the 8-minute opening track "Destiny." In true prog fashion, extended instrumentation and solos weren't missing.
It's not an album for everyone, but those who like it, love it.
Escape (1981)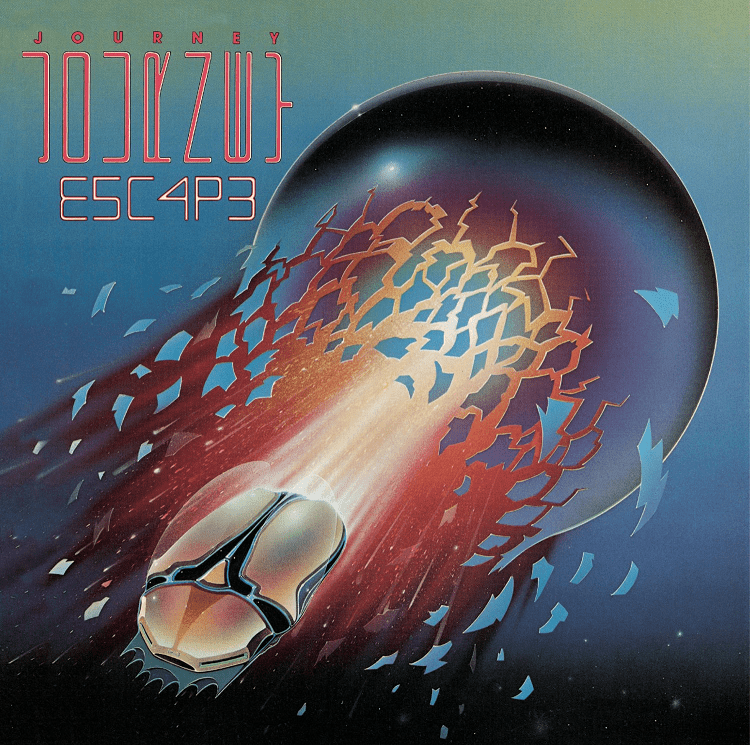 Rolie leaving the band in favor of Jonathan Cain might have consisted of one of the best musicians on earth, but it gave them the best-selling album of their career. The album almost single-handedly created the 80s sound. 
The album starts with the band's epic rock anthem, "Don't Stop Believin'." The song was started by Perry and Schon and later finished by Cain, who added the piano hook and hook. As Cain relieves in an interview, those were the three words his dad told him when he wanted to quit music.
The song is today the best-selling catalog track of the digital era. It's now beyond a rock anthem to a pop culture hit. Journey's "Free Bird" in a sense.
Cain brought in the catchy hooks and memorable piano parts and perfectly completed Perry's ideas. The ballad "Open Arms" they wrote together differed from previous ones. It was more delicate, straightforward, catchy, and singable. After some struggles in getting it through Schoun skeptical reception of the song, it became a fan favorite.
Journey – Open Arms (Official Video – 1982) 
The song that moves me the most is "Mother, Father." Perry recorded the vocals in one mesmerizing take. What's more impressive is that it is probably the hardest Journey song to sing. 
"Espace" paved the way for the next charting album in 1983, "Frontiers." It produced hit songs and anthems and delivered on the success of the previous albums.
Success and Downfall
Journey waited three years to release an album for the first time in their career. The continuous touring and fame were starting to kick back. Schon and Perry had also released their solo records capitalizing on Journey's Success.
Perry, at this time, dominated the band's musical direction completely. According to him, only Schon and Cain were suited for the band as he fired Roos Valory and, slightly later, Steve Smith. As he declared in an interview, he thought it was the best decision at the time, but he regrets doing it.
His mental health was also deteriorating as the rise to fame alienated him from the rest of the world. 
Raised In Radio (1986)
Replacing both members with session musicians gave the trio more control over the songs. Perry himself took up the role of producer for the album. "Raised In Radio" is a successful attempt to top the charts through their hit song formula, but the lack of team effort is felt. 
I think the album is too poppy and sacrifices the musical input of Valory and Smith for attempted hooks. There are undoubtedly hit songs such as "Girl, I Can't Help It" and "Be Good To Yourself," yet it's not an album I can enjoy listening to back to back like the rest. 
Commercially it did well, as expected. The band knew how to write hit songs and what the audience wanted by this time. Listening to it now, It feels like Perry's rushed attempt to stay on top of the game and even outdo himself. 
Disbandment and Attempted Comeback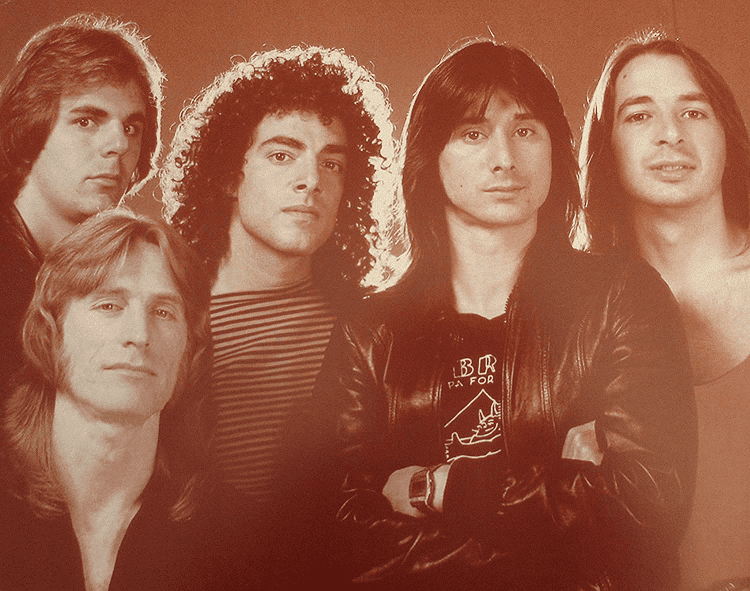 The problems with Perry's control over the band and continuous isolated life lead to him wanting to stop everything. After his last show with the band in February 1987, he left the band and stopped Journey for almost ten years.
Perry never released an official statement, and some still wonder if the animosity between members was the main cause of his leaving. The fact that he released music after leaving the band makes me think he still wanted to make music on his own, in less frantic terms.
One thing is for sure; Journey couldn't keep up their successful streak without Perry, so each went separate ways. 
In 1995 the band reunited again at Perry's request to fire current manager Herbert for the well-known Irving Azoff, which staged the Eagles' comeback some years prior. 
Trail By Fire (1996)
Journey was back, and a long-awaited successful album came shortly after. All members had amassed material during the years, so a musically rich album was bound to come.
"Trial by Fire" is my favorite Journey album after "Escape," as it delivers the quality you'd expect from a great comeback. The hit song "When You Love a Woman" was surely meant to be a hit, but it's not formulaic in any way.  
Valory and Smith back on the band brought back the original backbone of the group. Putting this album back to back with its predecessor, you will notice the difference the rhythm section had in Journey after a few tracks. It gives character to songs having individual doing their thing and not hired guns.
I wish it had some more elements of hard rock, but that might be just the nostalgia from the days of "Don't Stop Believin'."
This album is the last Perry contribution as he was diagnosed unexpectedly with a bone condition and was unwilling to undergo surgery to continue touring.
Modern Journey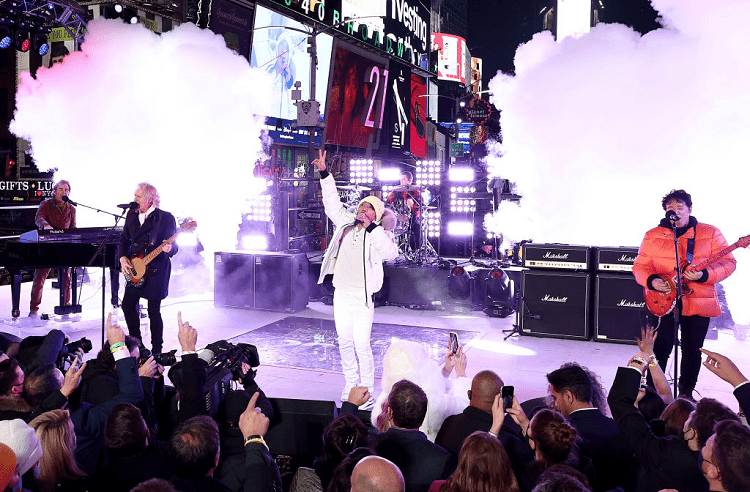 Journey is still touring and releasing albums today, with only Schon remaining an original band member. He calls the shots about the music direction and often replaces members.
After Perry distanced himself from music, the band moved on and recruited Steve Augeri as frontman, with drummer Deen Castronovo as occasional lead vocalist. Augeri was the perfect vocalist for Journey, who needed the same high-pitched power Steve Perry had.
Arrivals (2000)
Of the two albums Journey released with Perry, the first one is the only one that somehow matched the previous albums' quality. It's not the band's most creative work, yet it's an album with the pure Journey sound almost intact.
The album is instrumentally great but lacks strong songwriting. Augeri contributed to some songs, yet his role as the newcomer was to sing, according to Schon and Cain's writing.
The song "World Gone Wild" is my favorite of the whole album, showing off Augeri skills at best and some great guitar work by Schon.
Commercially it did well, considering that arena rock was not the most popular genre of the early 2000s. I think that part of the merit goes to the fans' curiosity and joy of having another Journey album.
The next album with Augeri, "Generations," was the band's least successful record after having him fired.
Revelation (2008)
Ariel Pineda replaced Augeri in a dream story of Schon recruiting him after watching his Journey Covers on YouTube. The album was the band's last big commercial success, even though the era of rock bands topping the charts was gone.
In true Journey style, Cain delivers a hit power ballad. "After All These Years" is just as good as any of the band's legendary ballads and is only penalized by the rise of pop and dance music. I love how the band switched to a hard rock style for this record, flexing some fast-paced tempo grooves after a while.
Pineda seemed to be a bigger creative force than Augeri and an equally experienced live frontman. The live shows with the classic hits were and still are the band's main focus, accumulating ridiculous amounts from the tour.
Freedom (2022)
Having survived a pandemic, lawsuit, and personnel changes, Journey released their new record in more than a decade. Years of accumulated creativity resulted in an arena rock juggernaut. 
Cain and Schon were in charge of the production, while drummer Narada, a prolific songwriter and singer, helped write and co-produce much of the material. It starts with the power ballad "Together We Run" and the expected melodic Cain piano intro.
Listening to album after ten other Journey pop-rock records can be too much if you're not a die-hard fan. I would have preferred a more Prog rock Journey record as that always brings new sounds.  
Notable Performances
Early Days Journey in their Fusion Days:
Journey – Full Concert – 03/30/74 – Winterland (OFFICIAL)
Arguably the Best Group Lineup Performing During the Escape Tour:
Journey – Don't Stop Believin' (from Live in Houston 1981: The Escape Tour)
A Recent Performance with Schon at the Helm. Pineda's Vocal Performance is Stunning:
Journey Live @ Lollapalooza Chicago 2021
The Journey Lawsuit & Replacements
Changes in band members always come with legal issues when rights to songs are on the table. In the 80s, they maintained a good balance between members. Primarily due to solid management from Herbert, things were kept quiet.
Valory and Smith were fired from the band in 2019 after attempting to own one of the band's corporate entities. According to the two, Perry gave them the right to hold that part of the business. Schon and Cain considered this an attempt to squeeze more money even when they were not playing. 
Did Journey Sell Out?
Journey did write beautiful songs, yet the term' corporate rock' started to haunt them as each charting album chased the next big thing. The bad reputation arena rock gets from rock fans sometimes comes from the many attempts to write hits and please the crowd.
My stand as a rock fan with a taste from Beatles to modern metal is that Journey didn't sell out in the sense of chasing money. Their style evolved, sometimes in search of a bigger fanbase, but still, they delivered nongeneric hits.
They developed a successful style that pushed them to recreate the success repeatedly. The members' egos, management pressures, and fans' high expectations had their parts.
FAQs
Question: Who Named the Band Journey?
Answer: One roadie, John Villanueva, suggested the name after failed attempts, including a radio contest involving the fans to find a proper name. 
Question: How Many Lead Singers did Journey Have?
Answer: Journey had six lead singers in the band from the 70s to today. 
Question: What is Arena Rock?
Answer: Arena rock is considered any rock genre that can fill a stadium on a one-night event. In the mid-70s and 80s, it took a slightly different meaning, becoming a synonym for successful commercial rock bands who were best known for Power Ballads.
Arena rock bands deliver great spectacles with massive crowds and often have predictable, straightforward music to resonate with as many people as possible.
Sources
Looking for more interesting readings? Check out: