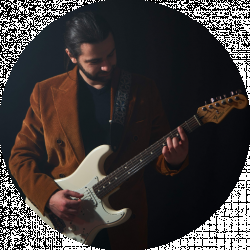 Latest posts by Altin Gjoni
(see all)
Out of all of the artist's the 70s singer-songwriter movement gave us, James Taylor is the one I associate the most with melancholy, loss, and pain. A heartfelt poet, extraordinary guitarist, and singer, he helped define the sound of acoustic rock music and shared the everyday struggles of modern life with over 100 million albums sold. His legendary music legacy drew inspiration from his shaky life, which this James Taylor Bio aims to detail.
Taylor is the first guitarist I heard as a child that made me love the acoustic guitar. As a teenager, I was mostly into rock music and electric guitar, so I couldn't go as deep into his work and truly understand it at the time. Getting back to it, I found a wealth of music that relates to every adult's life, just as much now as in the 70s.
Even though nowadays, only some of his hit songs are played on the radio or streamed, you'll find through this James Taylor bio that much more of his music is left to discover.
James Taylor Quick Facts
Full Name

James Vernon Taylor

Birth Date

March 12, 1948,

Birth Place

Boston, Massachusetts

Nationality

American

Zodiac Sign

Pisces

Children

4

Siblings

Three brothers and one sister

Partner / Spouse

Carly Simon(1972- 1983); Kathryn Walker(1985 -1995); Caroline Smedgiv​ (2001)

Most Successful Albums/Song

"James Taylor Greatest Hits" is the best-selling album; "You've Got a Friend" is the best-selling hit.

Genres

Rock – Folk Rock – Soft Rock – Pop – Blues – Country

Net Worth

$80 million

Social Media

Instagram,

Facebook.

Twitter

Website

James Taylor

Awards

Six Grammy awards; inducted into the Rock and Roll and Songwriters Hall of fame; Kennedy Center Honors; National Medal of the Arts; Ranked 84th on the Rolling Stones list of "100 Greatest Artists of All Time."

Last Updated

July 2022
James Taylor Early Life
Taylor was born in a wealthy musical family in Boston on March 12, 1948. His father was a physician and, later on, the Dean of the University of North Carolina's medical school, while his mother was an artist. Taylor was the second oldest of his four siblings, who all became musicians and released records alongside James.
Taylor moved with his family to North Carolina when he was little and spent his summer on Martha's Vineyard. He started taking cello lessons as a child and later switched to guitar. His fingerstyle one-man-band guitar style began to develop around the same time due to his classical training and self-taught approach to guitar. During his teen years, he joined his first band with his brother, The Corsairs, where he played electric guitar.
Taylor was a sensitive child and started to suffer from depression due to his inability to handle the many pressures and family issues surrounding his father's alcoholism. His life has been marked by a lifelong depression that started in his junior college year. His severe first depression phase resulted in him being committed to McLean psychiatric hospital for nine months — a challenging experience at first but one that Taylor revered as a lifesaver.
His emotional childhood and early adulthood, scarred by anxieties and depression, would be his primary motive for writing songs. This pattern would then continue throughout his entire career.
Career Start and Troubled Beginnings 
After checking out of McLean, Taylor moved to New York and formed 1966 the band "Flying Machine" with his friend, Danny Kortchmar. The group would only last for three years as they never made it big and only recorded a few songs.  
This rough recording of "Knockin' Round The Zoo" that Taylor wrote while in the hospital shows his music's bluesy and RnB roots. The lyrics clearly describe his time as a patient. The song would later be featured in his solo debut album in a much more high-quality format.
Taylor's heavy drug addiction started around the same time, and he was eventually broke and without a manager. The first of his many recoveries and career stops followed.
The UK and first success
With the help of his family, Taylor moved to the UK and started a solo career. The Beatles not only influenced his style but became directly involved in his career.
He immediately caught the eye of Peter Asher, the A&R head for the Beatles' "Apple" records, and signed a record deal. His debut album followed soon after.
James Taylor (1968)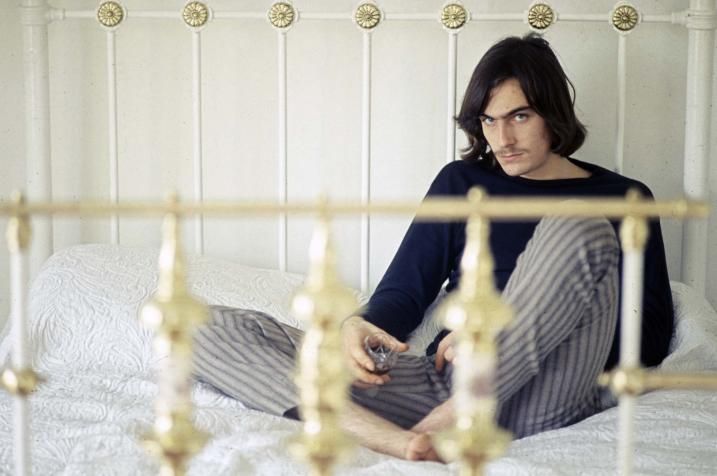 This self-titled album was the culmination of all his years spent writing songs, recorded in a top-notch studio with Asher as producer and professional session musicians. Most of the material was new songs with some of "Flying Machine" classic tunes re-recorded.
"Carolina in My Mind" is probably the only classic track most fans will recognize from the album. The one track most skip but, in my opinion, has the most beautiful melody and arrangement is "Blues is Just a Bad Dream." The orchestral intro demonstrates the fine musicianship that characterizes this album. The bluesy guitar lead in the middle section is probably my favorite representation of the early years of Taylor's guitar work.
Other tracks like "Taking it in" are upbeat pop tunes aimed at the young British audience. 
McCartney and Harrison were also a small part of the album, adding backing vocals and playing bass in two tracks. As many might guess, "Something in the Way She Moves" inspired the Beatles song "Something."
Even though the label didn't spare any expenses in making the album, it didn't do that well commercially. Taylor would first get into rehab and then get involved in a motorcycle accident, spending the next six months recovering. The lack of touring to support the album during those years meant a marketing disaster.
Classic Albums
The 70s are what I consider the classic James Taylor period. The albums of this period were the breakthrough ones that made him into the image we all know of him. Most of the classic tunes and commercial successes were due to these albums. 
His impressive discography consists of 17 studio albums and 40 singles. I have included as many albums as possible that would be great for starting his career without skipping the classics.
Sweet Baby James (1970)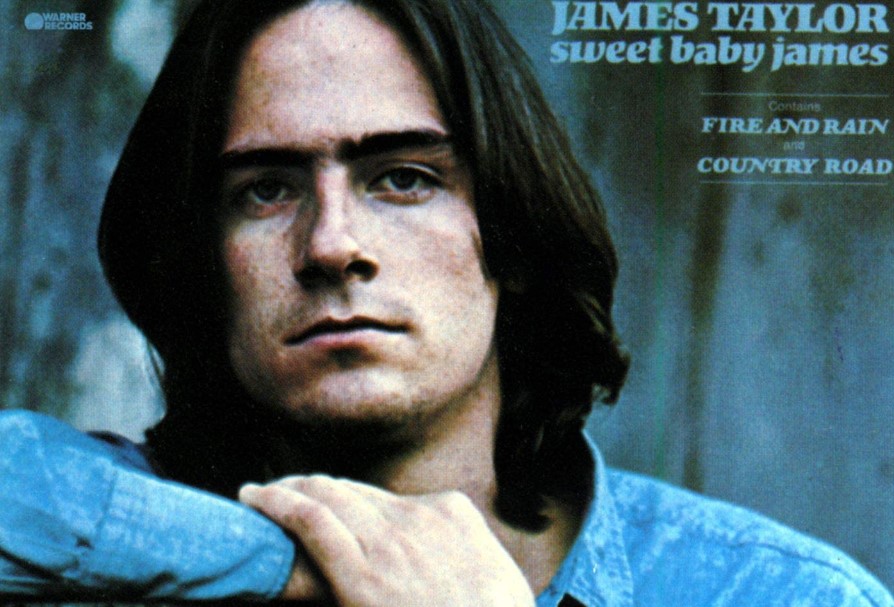 The second album from Taylor was his breakthrough and is often considered his best work ever. It's my favorite album with what I consider his most heartfelt and pure songwriting. Asher's refined production and the involvement of the superstar Carole King took his song to a new level.
The forever classic "Fire and Rain" was his first hit single, placing the album at No. 3 on the Billboard charts. The song is a refined emotional rollercoaster that is dedicated to his drug addiction and the loss of his childhood friend, Suzanne Schnerr. I don't regard the song as his best musically or vocally, yet the hook is powerful, and the song's message is everlasting.
My favorite song from the album is "Country Road." Its theme of freedom and loneliness is beautifully described through the image of the road next to McLean Hospital. Taylor would always use a simple everyday element and build a story around it.
James Taylor – Country Road (Disco 2, 12/5/1970)
The not much spoken about bluesy track "Oh Baby, Don't You Loose Your Lip on Me" is a small treat for all guitar lovers. I love Taylor's blues side and like it more than all his other influences.
His "Cowboy Jesus" look became very popular among the public, getting him a lot of tv time that helped promote the albums, which made Warner Music, his label, much more than the $50.000 they invested in it.
Mud Slide Slim and the Blue Horizon (1971)
The next continued the successful streak with a hit song and a No. 2 position on the charts. His most successful song, Carole King's original "You've Got a Friend," became Taylor's biggest single.
The album musically is a continuation of his previous ones. Asher still produced with his old school orchestral style, while Carole King indirectly influenced its success. A spin from beginning to end will leave you wondering if the songs belong to any previous albums.
My favorite track on the album is the Joni Mitchel-inspired "You Can Close Your Eyes." Taylor and Mitchel are my two favorite songwriters of that era. Finding out they dated and wrote songs for each other was a treat.
Joni Mitchell with James Taylor – You Can Close Your Eyes (Official Audio)
A lesser-known track called "Machine Gun Kelly" has the best folk moments on the album. Taylor's lifelong friend and first musical buddy Danny Kortchman wrote this song and often performed it with him.
The next albums, "One Man Dog" and "Walking Man," are just as musically refined yet lack strong singles and classic tunes.
Gorilla (1975)
The sixth album from Taylor was something different than its predecessors. His writing style left the dark melancholy style for happier and catchier tunes. 

The title track "Gorilla" and the classic tune "Mexico" are not the typical songs you would expect early 70s Taylor to write. The rock-infused arrangement and fine production make the albums work nicely with his sweet voice and guitar work. Many fans have a love-hate relationship with the record thought.
Gorilla is not the album every Taylor fan will love; it's very different yet still holds the core of the man and his acoustic guitar. It did well commercially, yet it didn't match the success of "Sweet Baby James."
The album that followed, "In The Pocket (1976)" shares a similar vibe but didn't manage to have similar success. 
Greatest Hits (1976)
"James Taylor Greatest Hits" is the album you want to hear if you're new to James Taylor or miss the old days. His first compilation album is one of the most successful releases of all time and the one record, along few others, that wrote the handbook of the singer-songwriter.
The re-recording of some of his best tunes brought them to life again. Like many compilation albums, it was not an immediate success, yet it sold steadily and eventually went 11x Platinium.
JT (1977)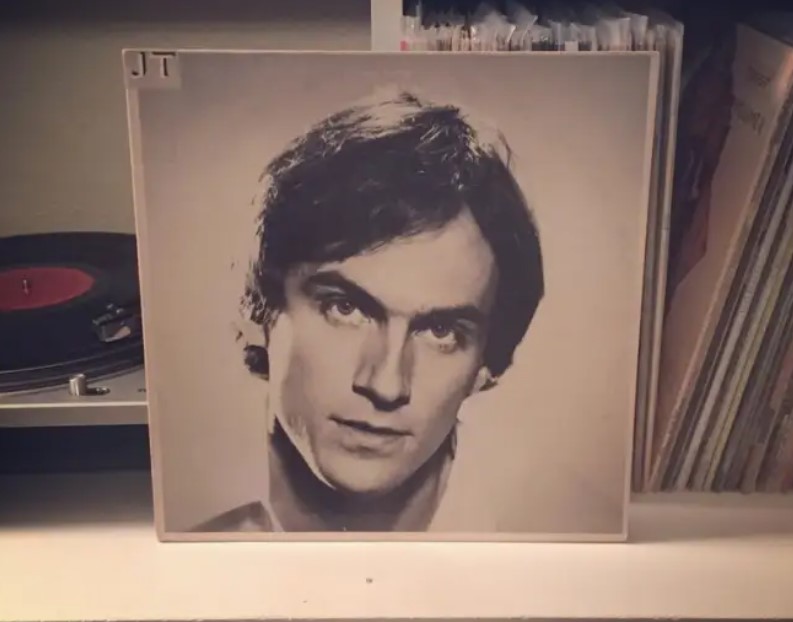 "JT" brings back old friends and hits and marks the end of Taylor's classic period. Iconic tracks such as "Secret O' LIfe" and "Your Smiling Face" were the leading singles of a beautifully crafted comeback album.

Peter Asher's return as the producer is widely felt on the albums even though the style is different than his early 70s records. The main difference is the much superior sound quality of the albums and growing rock influence with the more prominent beats.

Kortchamn's "Honey Don't Leave LA" track is a perfect example of a Taylor adapting to the new groovier sound of the late 70s.

My favorite tune from the album is "Terra Nova," co-written with his wife at the time Carly Simon. Musically, it sounds more similar to his old tunes; lyrically, it is much more uplifting. Taylor's love songs always had a melancholy vibe; this was different. 
Commercially it was a success and eventually was certified 3x Platinum.
Recovery and Laid Back Creativity
As with most singer-songwriters of the 70s, the 80s and 90s were a challenging period commercially for Taylor. Pop music took a different direction while the image of rock shifted completely.
Out of all records of both, I picked two that better define his musical maturity.
That's Why I'm Here (1985)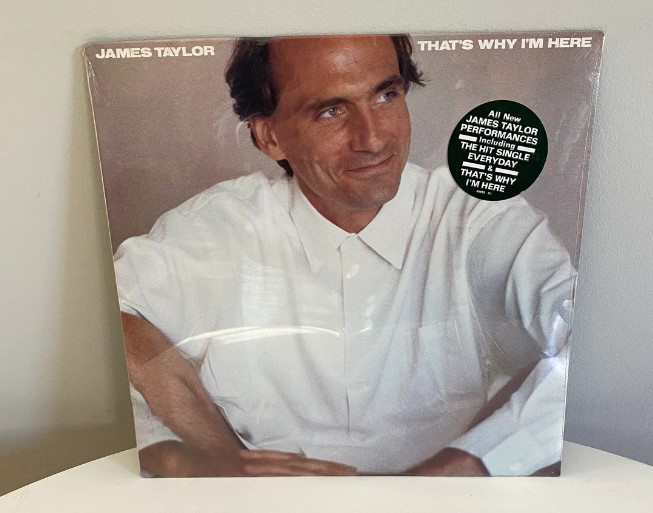 Of the few albums Taylor released in the 80s, "That's Why I'm Here" features the best songwriting and guest singers. 
The track "Mona" is my favorite from the album you might not have heard of. The lyrics of loss blend beautifully with Taylor's rougher mature voice. It's a track that could fit perfectly in any of his Classic Albums.
"Only a Dream in Rio" is a song of rebirth for Taylor, who was suffering a life crisis after recovering from addiction and feeling unable to write songs. The memory of the crowd in Brazil singing his songs inspired him to write the tune.
Overall it's a solid album, even though it might start to feel slightly repetitive for some fans.
Hourglass (1997)
The dark lyrics of the early come back in the 90s with Taylor's 14th album. Fans seemed to long for his distinctive gloomy songwriting, which showed when the album reached the top 10 charts. 
Out of all the albums past his classic period, I find the only haunting songs present on this record. It might not have been the best period for soft rock, yet the album left a mark on his legacy. 
"Enough To Be On Your Way" is a beautiful dedication to his brother Alex that died from addiction in 1993. If you are into Taylor's previous albums, you will love this one.
Notable Performances
Taylor's "Fire and Rain" performance in 1970 is how most fans remember Taylor. A one-person band with impeccable guitar skills, emotional lyrics, and a sweet voice.
James Taylor – Fire And Rain (BBC In Concert, 11/16/1970)
The 80s were not Taylor's most creative period, yet his live shows were impeccable. 
James Taylor – Live in Germany 1987 
Taylor celebrated his recent "American Standard" album and put up a masterpiece live show backed by a killer band.
James Taylor Live 2020 Full Concert HD
James Taylor Now
James Taylor may no longer have the best-looking hair in the music business, but he is still going strong with live shows and frequent album releases. His voice is rougher yet still pristine and youthful, while his guitar skills are as sharp as ever.
The only downside of his recent career is the lack of impressive original material apart from the highly acclaimed "Before This Worlds." He mainly released live albums of his classic songs and covers in the last two decades.
Before This World  (2015)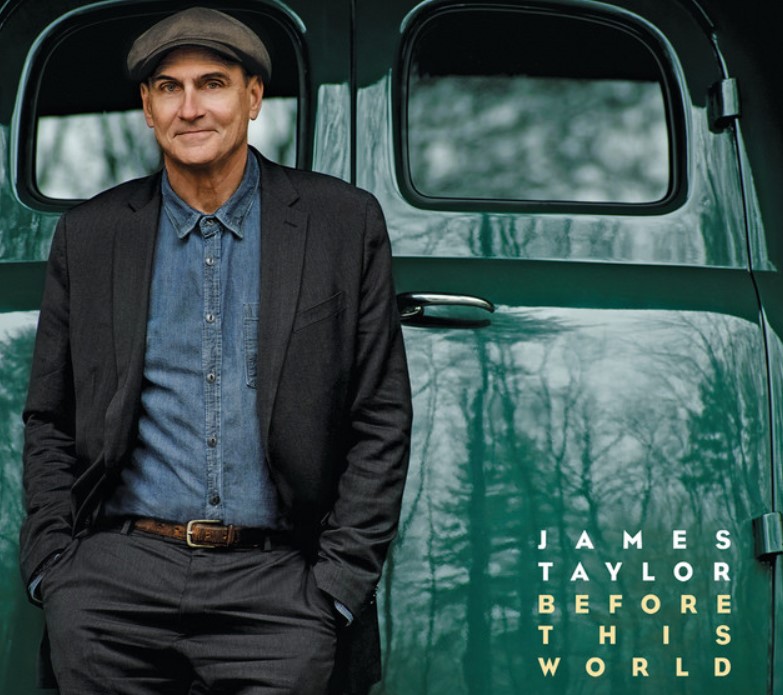 "Before This World" is Taylor's return to songwriting after years of only playing shows or recording cover albums. It was a great success and ranked No. 1 on the Billboard Charts.

It's not my favorite Taylor record, nor his most creative, yet some of the songs I think could have become classics if released in the 70s. 
James Taylor Drug Abuse
James Taylor's drug abuse history is no mystery to anyone. His first addiction started as a teenager and continued well into adulthood—drugs were the leading cause of his continuous mild depression.
He was exposed to heroin by a bandmate in his 20s and is said to have even introduced John Lennon to it. Taylor has been in rehab multiple times and only decided to quit in 1983. A strict rehab exercise routine and a supportive family helped him get through his addiction. He was off drugs in 1985 and still is today.
 "It's the one piece of advice I give to people in recovery: You've got to start moving," he says. "It's the only way to get your nervous system back."
As he stated in an interview, he wasted many years with drugs and continuously called them "dead time," with nothing to learn from.
James Taylor Talks About His Past of Drug Abuse | The Dick Cavett Show
James Taylor Relationships and Scandals
James Taylor is known to have had multiple relationships with some of the most well-known artists of the era. 
His short yet iconic relationship with Joni Mitchell is one that all folk music lovers of the 70s treasure. They would appear in TV shows, sing together, and write songs. Taylor famously played guitar in some of Joni's most popular songs and wrote the track "You Can Close Your Eyes" for her.
On the other hand, Mitchel wrote: "For The Roses" for Taylor. Their relationship would end, though, as Taylor soon found his first wife. 
James Taylor's first wife was a singer-songwriter, Carly Simon. This relationship is the most iconic of his marriages as they became one of the most talked about couples of the 70s. They had known each other since they were teenagers, spending their family holidays in the same place.
After James broke up with Mitchell, they got together and married when Taylor was 26 and Simon was 30. 11 years and two children later, the couple divorced due to Taylor's drug addiction and infidelities on both sides. 
Taylor admitted years later that he was unfit to be a father and husband. They do not speak to this day.
Actress Kathryn Walker was Taylor's next wife, and she was crucial in helping him get off drugs. The couple married in 1985 and had two children before divorcing in 1996.
Taylor's third and current wife is Caroline Smediv.  As Taylor says in one of his songs, 'I was a mean old man, and the love that's in my life today has turned me around; it's changing who I am.' The couple married in 2001 and are still together. 
James Taylor Guitar Style
As a professional guitarist, I can easily say that James Taylor is the best guitar players in the singer-songwriter movement of the 70s. His touch, feel, and fingerstyle technique are as impressive as his songwriting.

The basic principle behind Taylor playing is filling up all the possible frequencies with only one guitar. He does that by applying his own intricate fingerstyle guitar playing, where the thumb is responsible for playing the bass lines while the other fingers do all the rest. This right-hand independence is more similar to what a piano player does rather than a guitarist.  
Fingerstyle picking is common in country guitar, yet Taylor evolved it into a common thing for acoustic rock and pop guitarists. Like others of my generation, I grew up believing this was always the norm. Later though, I realized Taylor was one of the pioneers. 
Apart from being an amazing guitar player, he's one of the best guitar arrangers. The multiple guitar tracks you hear on every record merge beautifully with the lyrics and other instruments.
Is James Taylor Still Relevant?
If there's any reality behind the common belief that suffering brings artistic inspiration, James Taylor is the first artist we all should take as an example. His delicate way with words and courage in opening his emotional side to his listeners is unparalleled and relevant as ever.

When it comes to masterpieces, you don't need to live in the era when they were created to understand them.
The same goes for legendary songs that seem to tell a part of your own life story. "Fire and Rain" and "You Have a Friend" won't ever age as there will always be someone with whom they resonate. Apart from the message, the delivery of his songs is always accommodated by mesmerizing guitar work, a sweet voice, and refined production. 
The first and only time I saw Taylor live, what surprised me was the number of young people in the audience. Among the crowd, you would find occasional adult couples with their children and even some teenagers. 
You can't expect nowadays, in the era of TikTok dance music, for soft rock to be charting the peaks. However, Taylor's influence and legacy still live every time you see a singer pick up a guitar and sing his songs.
FAQ
Question: Is James Taylor still touring?
Answer: James Taylor is active as ever and continuously tours the US and the world. You check upcoming tour dates on his website.
Question: Did Carole King and James Taylor have a relationship? 
Answer: The pair were never in a relationship, even though they collaborated closely.
Question: Who was Suzanne in Fire and Rain?
Answer: Suzanne Schnerr was Taylor's childhood friend who committed suicide while in a mental health hospital The song's opening lines describe how he found out she was dead.

Sources