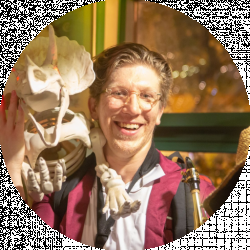 Latest posts by Mark Mumm
(see all)
Elton John is one of the most prolific songwriters of the 20th century. So prolific that for 26 years straight (1970-96), at least one of his songs would crack the Top 40. To have a single Top 40 hit is a major accomplishment for any artist, but to have at least one per year for almost three decades straight is a mind-boggling feat that can only be achieved by the best of the best. His success is supported by an equally impressive list of awards.
Elton John Quick Facts
Full Name

Sir Elton Hercules John was born Reginald Kenneth Dwight

Birth Date

March 25, 1947

Birth Place

Pinner, Middlesex, England

Nick Name

Elton John (stage name), Rocket Man (for his 1972 single of the same name)

Nationality

British
 
 

Siblings

Half-brothers: Stan Dwight Jr., Robert Dwight, Geoff Dwight, Simon Dwight

Children

Zachary Jackson Levon Furnish-John, Elijah Joseph Daniel Furnish-John

Partner / Spouse

Renate Blauel – 1984-88.

David Furnish 1993-present

Most Successful Songs / Albums

Honky Château ('72), Don't Shoot Me I'm Only the Piano Player ('73), Goodbye Yellow Brick Road ('73), Caribou ('74), Sleeping with the Past ('75), Captain Fantastic and the Brown Dirt Cowboy ('75), Rock of the Westies ('89) all went to number one in his native UK or across the Atlantic in the USA.

"Crocodile Rock," "Daniel," "Bennie and the Jets," "Lucy in the Sky with Diamonds," "Philadelphia Freedom," "Island Girl," "Don't Go Breakin' My Heart," "That's What Friends Are For," "Nikita"*, "Sacrifice"/"Healing Hands," "Don't Let the Sun Go Down on Me (Live)," "Something About the Way You Look Tonight"/"Candle in the Wind 1997" "Sorry Seems to Be the Hardest Word" "Are You Ready for Love (remix)" "Cold Heart" also went to number one in either the UK or the USA.

The double A-side "Something About the Way You Look Tonight"/"Candle in the Wind 1997" sold over 30 million units.

"Your Song," "Tiny Dancer," "Rocket Man," "Saturday Night's Alright for Fighting," "Don't Let the Sun Go Down on Me," "I'm Still Standing," "Can You Feel the Love Tonight," "Circle of Life" never peaked at #1 in the UK or US. Still, they nonetheless achieved immense commercial success worldwide and are beloved amongst Elton John's fans.

*Nikita did not hit #1 in the US or UK, but it didn't chart below #3 in any of the Western media markets

Earnings

A residency in Las Vegas titled "The Million Dollar Piano" earned him roughly $500,000 per show. His latest world tour has so far earned over $350M.

Net Worth

Elton John has a reported net worth of $500 million.

Social Media

Instagram: @eltonjohn

Twitter: @eltonofficial

Facebook: https://www.facebook.com/EltonJohn

Website: https://eltonjohn.komi.io/

Awards

Brit Award for Outstanding Contribution to Music (1986)
Grammy Award for Best Pop Performance by a Duo or Group with Vocal – "That's What Friends Are For" (1987)
Brit Award for Best British Male (1991)
Inducted into the Songwriters Hall of Fame w/ Bernie Taupin (1992)
Grammy Award for Best Instrumental Composition – "Basque" (1992)

Inducted into the Rock n' Roll Hall of Fame (in his first year of eligibility) (1994)

Golden Globe and Academy Award for Best Original Song – "Can You Feel the Love Tonight?" (1994)
Grammy Award for Best Male Pop Vocal Performance – "Can You Feel the Love Tonight?" (1995)
Brit Award for Outstanding Contribution to Music (1995)
Grammy Award for Best Male Pop Vocal Performance – "Candle in the Wind 1997" (1998)
Grammy Legend Award (1998)
Knighted for his charity work (1998)
MusiCares Person of the Year (2000)
Tony Award for Best Original Score w/ Tim Rice – Aida (2000)
Grammy Award for Best Musical Show Album w/ Tim Rice – Aida (2001)
Kennedy Center Honor (2004)
Society of Singers Lifetime Achievement Award (2005)
Disney Legends (2006)
PRS for Music Heritage Award (2010)
Brit Award for Brits Icon (2013)
National Order of Legion of Honour (2019)
Golden Globe and Academy Award for Best Original Song w/ Bernie Taupin- "(I'm Gonna) Love Me Again" (2019)
Appointed to Member of the Order of the Companions of Honour (2020)

Last Updated

July 19, 2022
Reginald Kenneth Dwight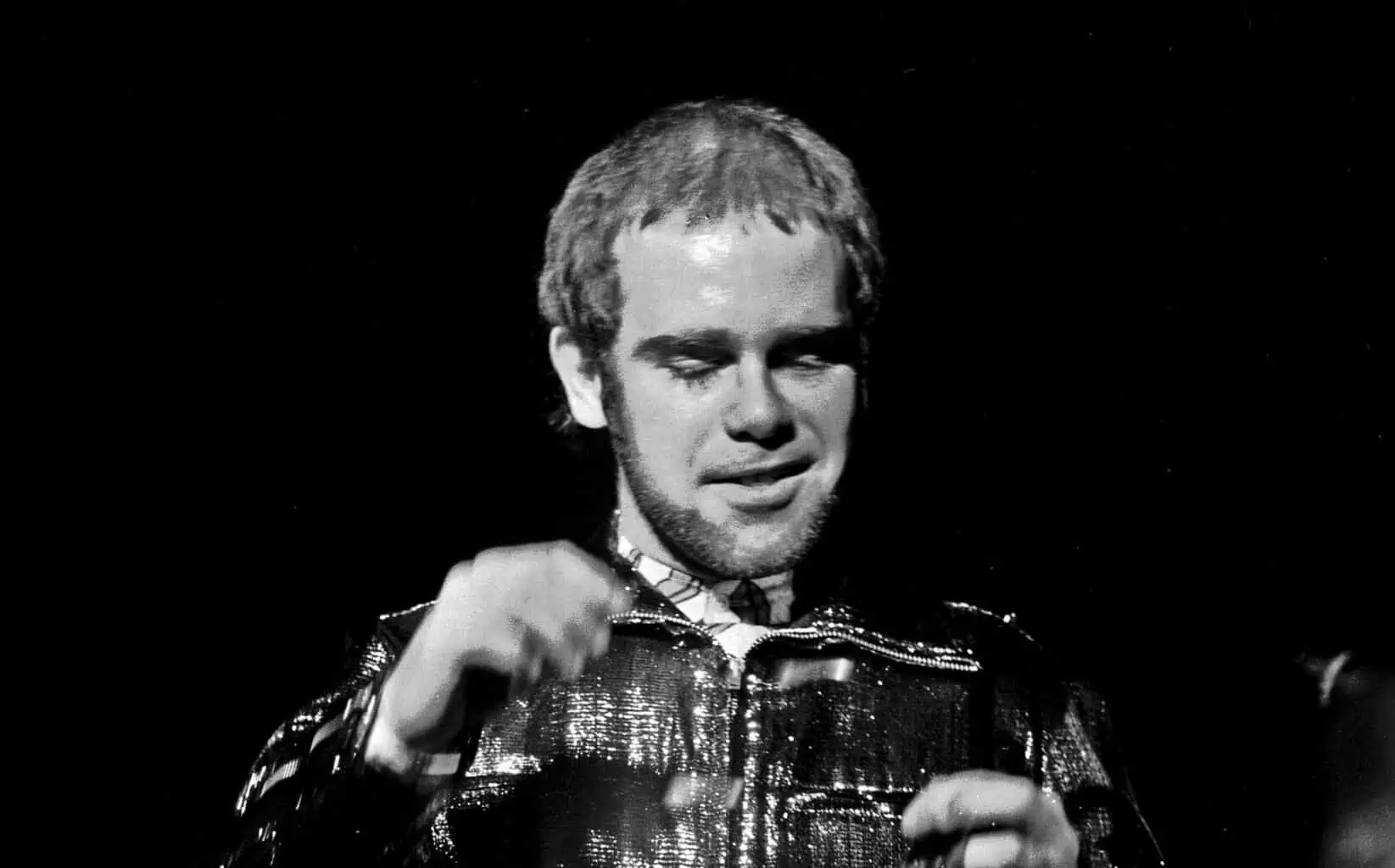 Elton John was not always Elton John. Reginald Kenneth Dwight was born on March 25th, 1947, to Sheila Eileen and Stanley Dwight. His father climbed the ranks of the Royal Air Force and was often away, meaning Reginald was raised primarily by his mother and maternal grandparents. Sheila and Stanley would divorce in Reginald's teenage years.
Despite an unhappy marriage, the influence of music was ever-present in their home. His father played trumpet in a semi-professional big band. Both his parents were avid record-buyers, giving Reginald early exposure to the most popular performers of the day: Elvis Presley, Little Richard, Jerry Lee Lewis, etc. His maternal grandparents also had a piano that Reginald had the opportunity to play. At just three years old, Reginald played French composer Charles Émile Waldteufel's "The Skater's Waltz" by ear.
Eight years later, Reginald earned a scholarship to the Royal Academy of Music and attended classes every Saturday for five years. The classes often left him feeling bored, so Reginald was eager to skip classes and explore London. Reginald would ultimately leave the Academy before taking his final exams.
The Corvettes, Bluesology, and the "Birth" of Elton John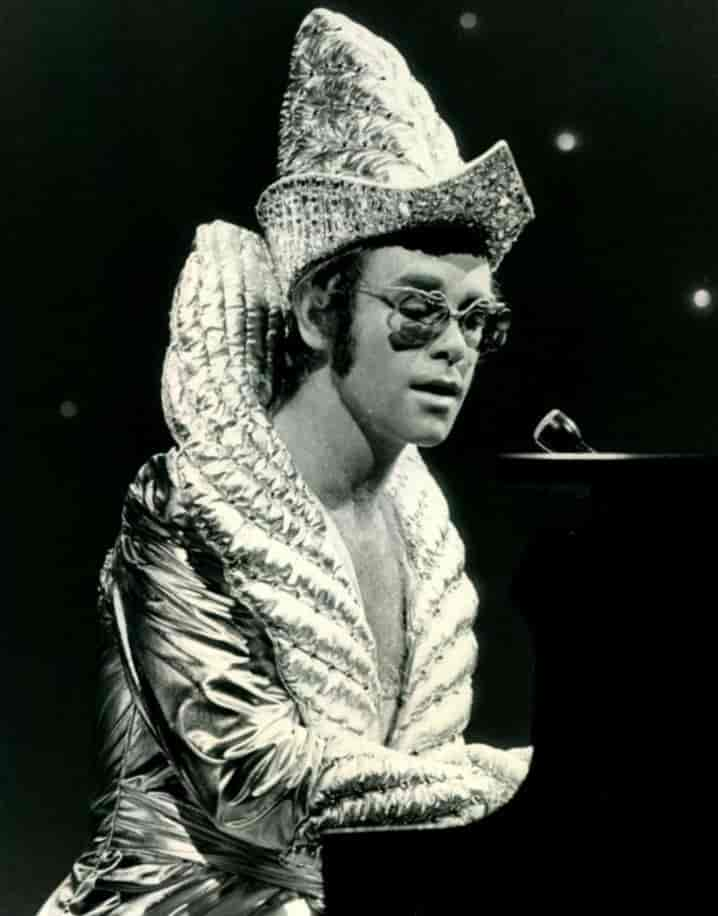 At 15, Reginald began playing long weekends at the Northwood Hills Hotel under the name "Reggie." His set mixed popular standards with original compositions. These weekends led to his participation with The Corvettes. The Corvettes would disband after just a few performances, but the core would regroup about six months later under the name Bluesology with a new rhythm section. The Corvettes/Bluesology were at the mercy of the house piano, no matter its status. The group decided to tune their own instruments to match the (out-of-tune) piano, giving themselves a more cohesive sound.
A few years after forming, Bluesology would find themselves backing such famous American R&B and soul acts as the Isley Brothers, Major Lance, and Patti LaBelle & the Bluebelles. In 1966, they became the supporting band for Long John Baldry.
In 1967, Reginald met future long-term collaborator Bernie Taupin. Reginald answered an ad in New Musical Express from Ray Williams (A&R manager for Liberty Records). Williams facilitated the collaboration by passing an envelope of Taupin's lyrics (who also answered the advertisement) onto Reginald. Reginald wrote the music to the lyrics and sent them back to Taupin. Their first song, Scarecrow, was recorded upon their first meeting. A year later, the duo was hired as staff songwriters by DJM Records, where they would contribute to other artists.
After some time at DJM, Reginald began performing under the name "Elton John," an homage to Bluesology saxophonist Elton Dean and vocalist Long John Baldry. He would legally change his name to Elton (Hercules) John in 1972.
Early Career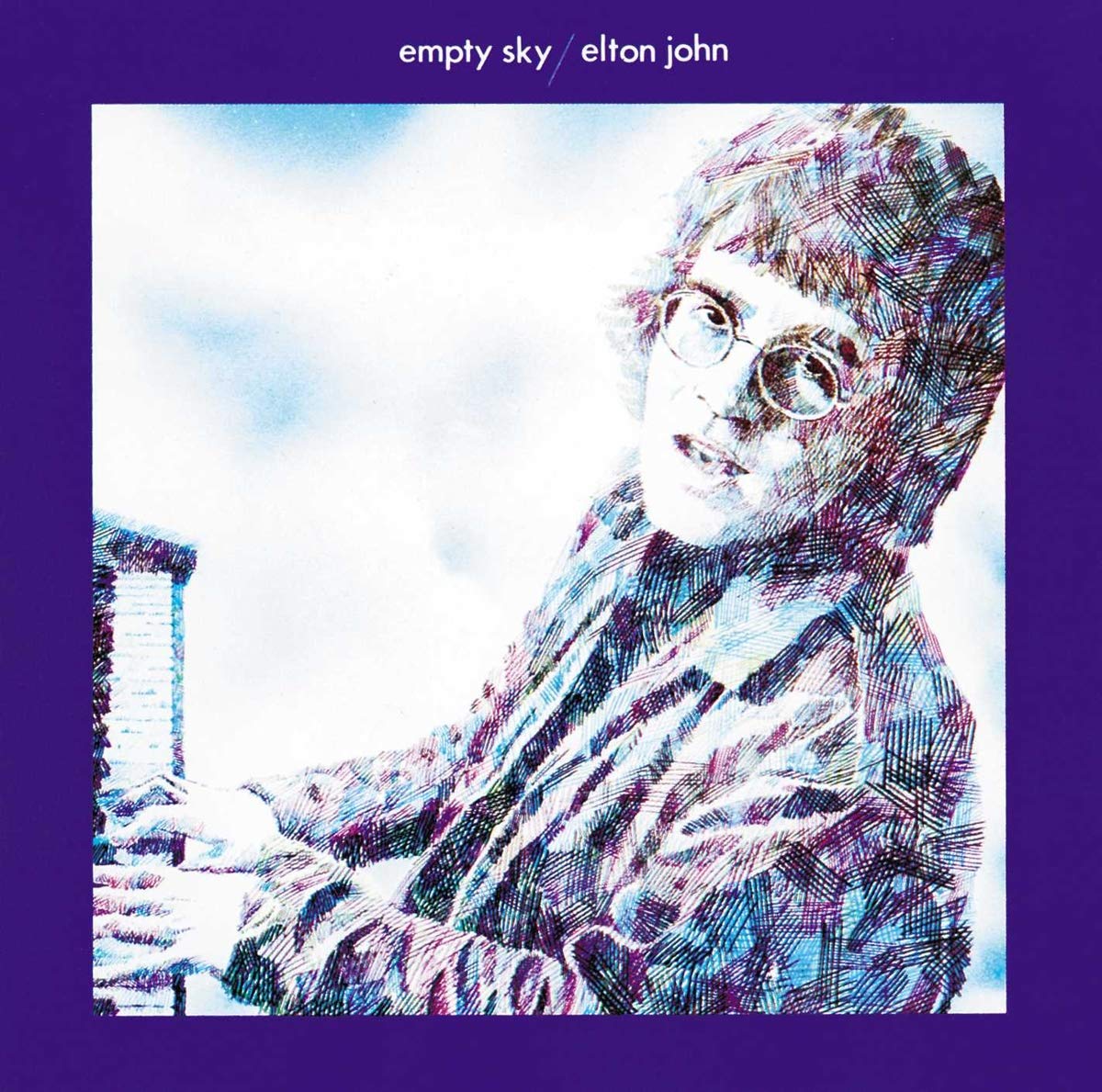 In 1969, Elton John released his debut album Empty Sky to little success, commercially or critically, but his self-titled follow-up did much better. Elton John peaked at number four and five in the US and UK, respectively. This album spawned his first hit, Your Song. Later that year, Elton John would play his first US concert at the Troubadour, a venue that played a crucial role in starting the career of many of Elton John's peers, including Linda Ronstadt, The Eagles, and James Taylor.
Tumbleweed Connection and Madman Across the Water would follow, with the latter spawning his hits Levon and Tiny Dancer (which inspired one of the greatest scenes in cinematic history). Both albums would chart in the top ten in the US and/or UK.
The Successful 70s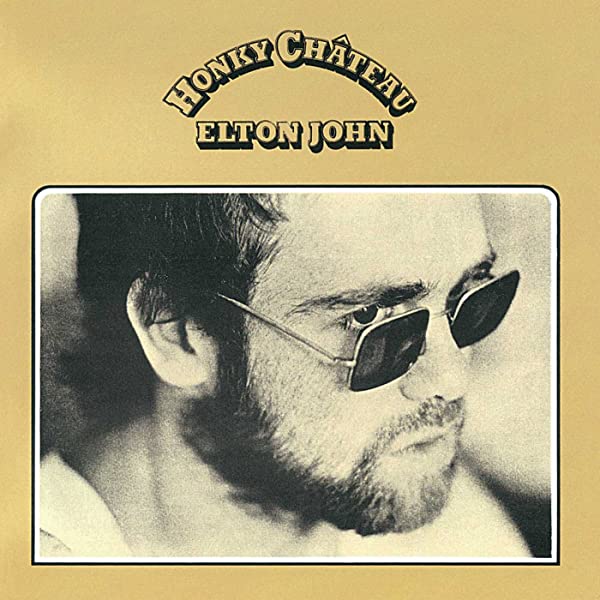 Honky Château was released in 1972 and would kickstart a streak of 7 consecutive number-one albums in the US, a feat never before seen. It reigned at number one for five weeks straight and was certified gold just two months after its release. The album gave Elton John his (arguably) most famous* single ever, Rocket Man. Rocket Man** would be certified double-platinum in the UK and triple-platinum in the US.
*Famous in the sense of notoriety and fame, not commercial success.
**Fun fact: Rocket Man was produced by Gus Dudgeon, who also produced David Bowie's 1969 similarly-themed hit, Space Oddity. 
Don't Shoot Me I'm Only the Piano Player was the most far-reaching album of his to date. The album peaked at number one in the UK, US, Australia, Canada, and Norway. This 1973 album also gave the world Crocodile Rock, which peaked at number one in Canada, New Zealand, Switzerland, and the US. Don't Shoot Me, I'm Only the Piano Player and Crocodile Rock were the first album and song, respectively, to be released on the newly restructured MCA Records.
Goodbye Yellow Brick Road was a major turning point for the already-successful star. The album rose to number one four weeks after its release and stayed there for two months. The album is widely considered to be Elton John's artistic opus. It is his best-selling album, certified twice-platinum in the UK and eight-times platinum in the US. Goodbye Yellow Brick Road was inducted into the Grammy Hall of Fame in the early 2000s and has been ranked as high as 59 on some "Best albums of all-time" lists.
Together with writing partner Bernie Taupin, producer Gus Dudgeon, and producer/artist manager Steve Brown, the record label The Rocket Record Company was born. The label was distributed in the US by MCA and in the UK by Island Records. The label signed such acts as Stackridge, Cliff Richard, Neil Sedaka, and Kiki Dee.
The following year, Elton John collaborated with former Beatle John Lennon, propelling Lennon to his first solo number one in Whatever Gets You Thru the Night as well as a rework of the famous Beatles' song Lucy in the Sky with Diamonds, taking the beloved tune in a prog-rock direction.
In 1975, Elton John was approached by Pete Townshend to play the role of The Pinball Wizard for the film adaption of The Who's rock opera, Tommy. Initially disinterested in the role, Elton John eventually agreed on the condition that, according to commentary on the Tommy DVD, he could keep the oversized Doc Martens boots that he "wore" for the film.
Elton John's next two albums, Captain Fantastic and the Brown Dirt Cowboy and Rock of the Westies, marked the first two times that an album entered the US albums chart at number one. The tours following Rock of the Westies carried a much higher production value with elaborate costumes and set pieces. The same year, Elton would also be one of the few white performers to ever perform on the musical variety television series Soul Train.
Early Retirement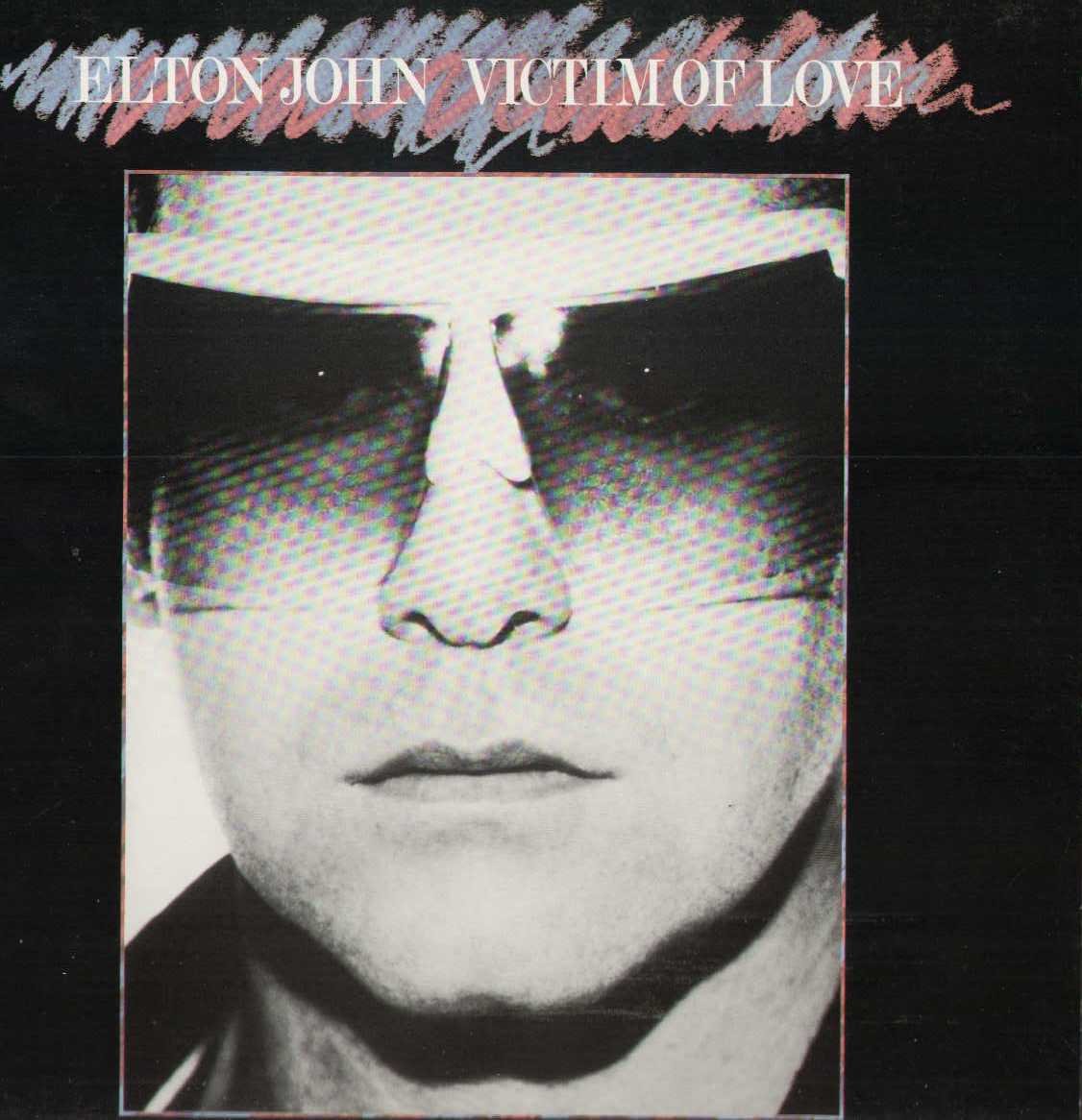 Mid-performance at Wembley Stadium in 1977, Elton John announced that that night would be his last show. While the retirement announcement was in regards to shows, Elton John continued to release albums. 1978 saw the release of A Single Man, his first studio album not featuring Bernie Taupin, instead starting a partnership with Gary Osborne.
His 1979 album Victim of Love also didn't feature Bernie Taupin. Both of these albums failed to make many waves critically, though the former would be certified platinum in the US and produce a top 5 hit in the UK in Song for Guy. 
The touring retirement didn't stick, and in 1979, he was back on the road, breaking through as one of the first Western artists to play in Israel and the Soviet Union. His next three albums (21 at 33, The Fox, and Jump Up!) failed to reach anywhere near the success of his albums in the 70s, but he returned to form with 1983's Too Low for Zero.
This was his first album since Blue Moves to fully feature Bernie Taupin. The album cracked the top 10 in the UK and spawned hits I'm Still Standing (no. 4 UK) and I Guess That's Why They Call It the Blues (no. 4 US).
Marriage, Live Aid, Divorce, Coming Out
The mid-late 1980s were a whirlwind for the pop/rockstar. On Valentine's Day in 1984, Elton John married Renate Blauel, a sound technician from Munich, Germany. They met during Elton's recording of Too Low for Zero. One year later, the two were engaged.
In 1985, Elton John played the infamous Live Aid concert at Wembley, playing a 6-song set collaborating with Kiki Dee and Wham!.
Just four years after tying the knot, Elton John and Renate Blauel were divorced. Shortly after the divorce, Elton John came out as gay. Reflecting back on the end of his first marriage in 2017 in the context of Australia's vote for same-sex marriages, Elton John posted on Instagram, "I wanted more than anything to be a good husband, but I denied who I really was, which caused my wife sadness, and caused me huge guilt and regret."
Professionally, Elton continued to see success. Starting in 1985, That's What Friends Are For, a collaboration with Dionne Warwick, Gladys Knight, and Stevie Wonder, soared to number one, with proceeds going towards HIV and AIDS research. His next single, Nikita, charted no worse than 3 in any of the major Western markets.
A live rendition of Candle in the Wind peaked at number 6 in the US, and he narrowly missed another number one hit with I Don't Wanna Go on with You Like That (no. 2). Sleeping with the Past charted at number one in the UK while The One in 1992 peaked at number two in the UK and cracked the top ten in the US.
The 90s
Elton John and Taupin signed a nearly $40M publishing deal with Warner/Chappell music, including the largest cash advance in music history (Eat your heart out, Bruce Springsteen). In 1992, Elton John played the Freddie Mercury Tribute Concert, and he also joined Guns n' Roses at the 1992 MTV music video awards, playing with them on their song November Rain.
In 1993, Elton John met his future husband, David Furnish, an ad exec turned filmmaker. Taking on a new endeavour of sobriety, Elton John asked a friend to gather people for a dinner party at his home. Despite initially being reluctant to attend, David Furnish said their attraction to each other was instant.
His studio albums would perform moderately well, with both Made In England (1995) and The Big Picture (1997) peaking at number 3 in the UK and (mostly) cracking the top ten worldwide, but his major successes came from some rather unlikely sources.
Elton John was asked to write the music for Disney's The Lion King. The music earned John and (lyricist) Tim Rice an Academy and Golden Globe Award for "Best Original Song" in Can You Feel the Love Tonight?. That and Circle of Life would both go on to have minor success as singles, eventually earning Platinum and Gold certification, respectively. The Lion King would be adapted for theatre and would open on Broadway, the West End, and tour the world, eventually shattering records with its $6 billion+ gross.
Following their success with The Lion King, John and Rice would be employed yet again by Disney for Aida, a musical production. The score would earn the duo the Tony Award for Best Original Score and the Grammy Award for Best Musical Show Album. Aida's initial run lasted approximately 4.5 years.
Princess Diana of Wales was killed in a traffic collision in August of 1997. As she was a close friend of Elton John, he approached Bernie Taupin and requested an update of the lyrics to the 1973 hit Candle in the Wind. He performed the updated song Candle in the Wind 1997 at Diana's funeral in Westminster Abbey. The recording was released as a double-A side and would become the best-selling single in history, selling over 30 million copies.
New Millennium, Same Old Elton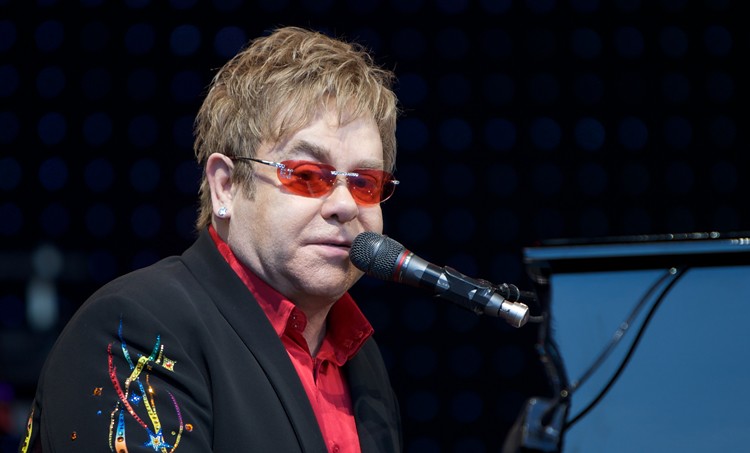 The new millennium would mark a new form of performances for the pop/rockstar. In 2004, Elton John began a residency, The Red Piano, at Caesar's Palace. He played nearly 250 shows over six years. He would return to Vegas in 2011 to play another 200-show residency, The Million Dollar Piano.
In 2005, Elton John composed the music for West End musical Billy Elliot the Musical. The show ran for 11 years, playing over 4500 performances, and won four Laurence Olivier Awards in 2006, including Best New Musical. To celebrate his 60th birthday in March 2007, Elton John played Madison Square Garden for the 60th time.
This concert was broadcast live, and a recording was released on DVD later that year. Elton John would continue to collaborate with other artists through the 2000s and 2010s, including Ed Sheeran, Queens of the Stone Age, Eminem, and Kanye West.
In 2019, the biopic Rocketman was released. The film had been planned for nearly two decades by this point, with a revolving door of performers, directors, and producers. The biopic focuses on Elton John's life from his childhood through the 1980s. The film stars Taron Egerton and was directed by Dexter Fletcher (who also directed the Queen biopic, Bohemian Rhapsody). The film was well-received and grossed almost $200M worldwide.
All throughout these two decades, Elton John would continue to record music. The five albums he recorded post-2000 would all see moderate success, with only Peachtree Road failing to crack the top 10. Nonetheless, he would keep recording and playing music live until…
A Real Retirement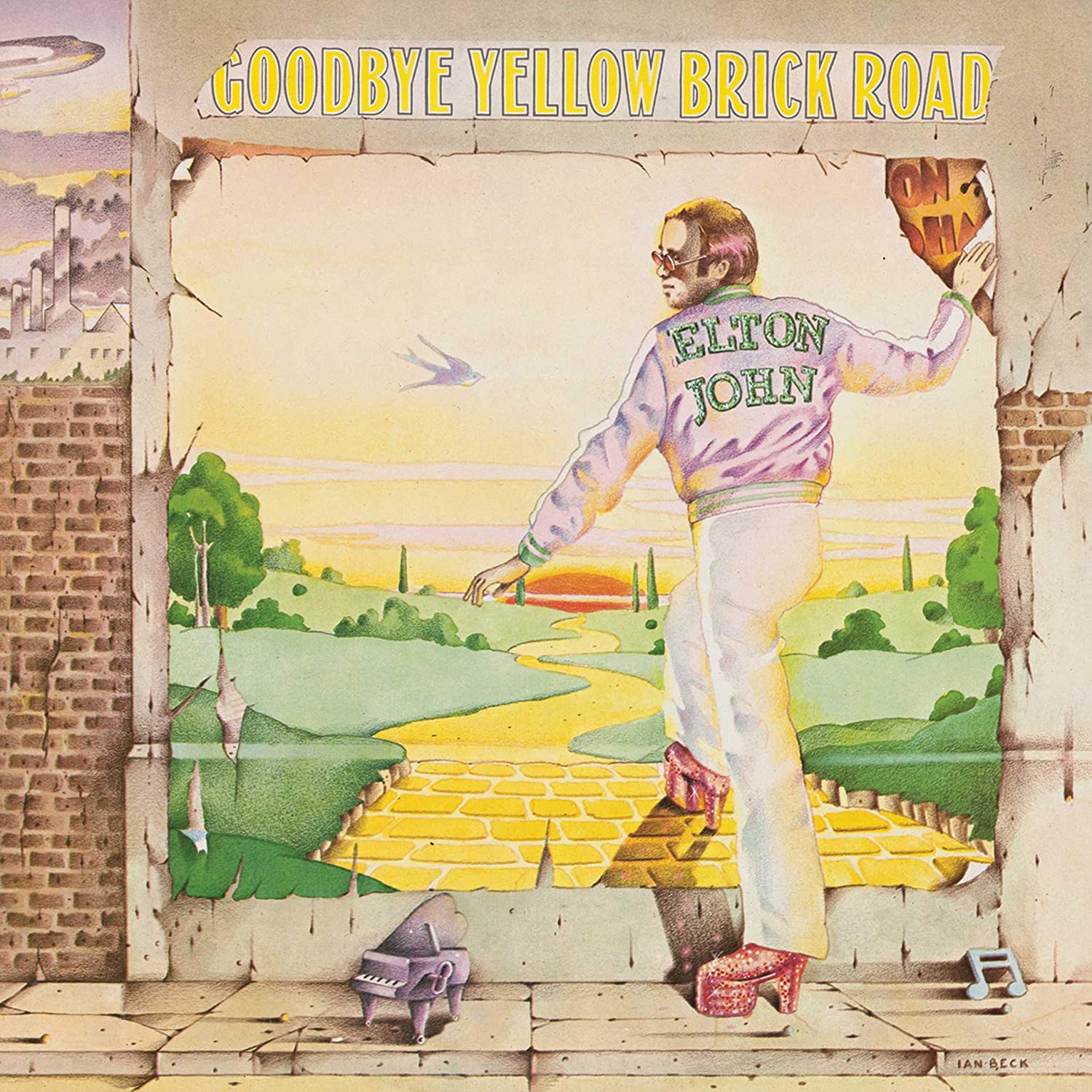 In 2018, Elton John planned one last world tour, Farewell Yellow Brick Road, totaling over 320 dates across nine legs and five continents. Legs of the tour were postponed due to the Covid-19 pandemic and a hip injury that he suffered in the summer of 2021. Elton John cited the desire to spend more time with his husband and children as the reason for his retirement.
Legacy
Elton John is more than just a songwriter. He's a father, a gay icon, a humanitarian, an art collector, and an incredible performer. The sheer size and quality of his entire catalog has left an indescribable mark on pop culture, dabbling in commercial music and musical & movie scoring. With 30 studio albums and three movie/musical soundtracks, there is an Elton john album for every taste out there.
Elton John's Family
(Ex) Wife – Renate Blauel 1984-1988
Husband – David Furnish. In a relationship since 1993, civil partnership since 2005, and married since 2014.
Sons – Zachary Jackson Levon Furnish-John and Elijah Joseph Daniel Furnish-John
Controversies
In 1983, despite a cultural boycott organized by the United Nations, Elton John played in apartheid South Africa at the luxury casino resort in Sun City.
In 2010, Palestinian Campaign for the Academic and Cultural Boycott of Israel (PACBI) wrote an open letter urging Elton John to reconsider his participation for Israel's "Israel at 60" celebration. He went on to keep his performance commitment and would perform in Israel again in 2016, to the ire of human rights groups around the globe.
Net Worth and Career Earnings
Through 5 decades of selling albums and touring the world, Elton John's net worth hovers around a half-billion dollars, according to CelebrityNetWorth.com.
Real Estate & Residence History
His main residence is a 37-acre estate in Woodside in Old Windsor, Berkshire, England, but he also owns homes in Beverly Hills, Nice, London, Venice, and Atlanta (his album Peachtree Road is named for this property).
Elton John Discography
Empty Sky ('69)
Elton John ('70)
Tumbleweed Connection ('70)
Madman Across The Water ('71)
Honky Château ('72)
Don't Shoot Me, I'm Only The Piano Player ('72)
Goodbye Yellow Brick Road ('73)
Caribou ('74)
Captain Fantastic And The Brown Dirt Cowboy ('75)
Rock Of The Westies ('75)
Blue Moves ('76)
A Single Man ('78)
Victim Of Love ('79)
21 At 33 ('80)
The Fox ('81)
 Jump Up! ('82)
Too Low For Zero ('83)
Breaking Hearts ('84)
Ice On Fire ('85)
Leather Jackets ('86)
Reg Strikes Back ('88)
Sleeping With The Past ('89)
The One ('92)
Made In England ('95)
The Big Picture ('97)
Songs From The West Coast ('01)
Peachtree Road ('04)
The Captain And The Kid ('06)
The Diving Board ('13)
Wonderful Crazy Night ('16)
FAQs
====
Question: How many wives has Elton John had?
Answer: Elton John had but one wife in the 1980s, Renate Blauel, a sound technician from Munich, Germany. However, Elton John has been married to his current husband, David Furnish, since 2014.
Question: Is Elton John still rich?
Answer: According to CelebrityNetWorth.com, as of 2020, Elton John has a reported net worth of $500M which includes six properties, one of the world's largest private art collections, and a large collection of cars (though Elton John sold off a number of them in the 2010s).
Question: Why did Elton John change his name?
Answer: In the late 1960s, the performer-to-be-known-as Elton John wanted to move beyond his experiences as a session/touring musician and become a performer in his own right. He shed his birth name of Reginald Kenneth Dwight and drew inspiration for "Elton John" from fellow Bluesology bandmate, Elton Dean, and the vocalist whom they backed, Long John Baldry.
Research Citations