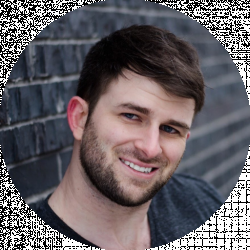 Latest posts by Adam Braunstein
(see all)
Rock is one of the most varied genres in all of music, and because of that, there have been musicians over the years that sound so unique that pretty much no one else can sound like them. That's the case when it comes to Bruce Springsteen.
Coming out of New Jersey, "The Boss," as he's now referred to, has a brand of rock and roll that is incredibly energetic and straightforward at the same time.
Over the years, Bruce's music has inspired nostalgia, revere, and most of all, respect and love from his countless fans across the world.
Being from New York, I was exposed to a lot of Bruce Springsteen early in my life, and I always looked at him as one of the prime examples of the adage "hard work pays off."
He is far from the most talented singer or guitarist, but one thing his music has that is unmatched by many other artists is the passion he has.
Every single ounce of soul goes into his lyrics and singing, and it's that gritty, blue-collar vibe that has appealed to so many fans throughout the years.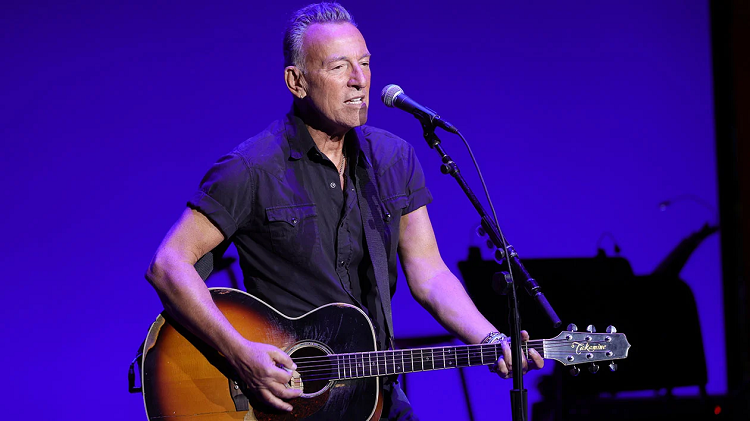 At 72 years old, Bruce Springsteen is still incredibly popular, and regardless of whether it's T.V., movies, or radio, you will likely hear The Boss's music blasting from some form of media.
He's got a career that spans over 40 years and 20 albums and is one of the most well-known musicians of all time, so let's take a journey through his career to see how he got to where he is today.
Quick Facts
Full Name

: Bruce Frederick Joseph Springsteen 

Birth Date

: September 23, 1949 

Birth Place

: Long Branch, New Jersey, U.S.

Nationality

: American

Zodiac Sign

: Gemini

Siblings

: 4

Children

: Jessica Springsteen, Evan James Springsteen, Sam Ryan Springsteen

Partner / Spouse

: Julianne Phillips 1985-1989, Patti Scialfa 1991-Present

Most Successful Albums

: Born in The U.S.A., Born To Run, The River

Net Worth

: $81 Million

Social Media

:

Awards:

"Dancing in the Dark" American Music Awards Favorite Pop/Rock Song 1985

Born in the U.S.A. Favorite Pop/Rock Album American Music Awards 1986 

"The Wrestler" Golden Globe Award for Best Original Song 2009

"Tunnel of Love" Best Rock Vocal Solo Performance 1988

Academy Award- "Streets of Philadelphia" Best Original Song 1994

The Rising Grammy for Best Rock Album

"Radio Nowhere" Best Rock Song 2008

"Working on a Dream" Best Solo Rock Vocal Performance.

Last Updated

: July 2022
Early Years
Bruce Springsteen was born and raised in the town of Long Branch, New Jersey, and it was here he began his life's journey as well as his musical one.
As a child, he was raised in a catholic household and attended a catholic school. In school, he would cultivate his rebel persona, often trying to break the chains placed upon him from a traditionally religious lifestyle.
Being around a religious town growing up, I've seen how sometimes religious upbringings can place binds on children's creativity and create rebellion.
Bruce embodied that rebellion in his early years. Still, his music actually has some religious themes at times. Maybe his upbringing wasn't all that restricting after all.
He first became obsessed with music when he saw Elvis on The Ed Sullivan Show. This is the origin story for so many musicians in the 1950s, and pretty much the sight of the king of cool would send so many music careers into the inspiration station.
He got his first guitar following that, but surprisingly, it didn't really stick for him right away. He wanted more from music. He would pick up the guitar again throughout high school and finally become obsessed with it, often avoiding others to play guitar by himself.
Dropping Out, Setting Out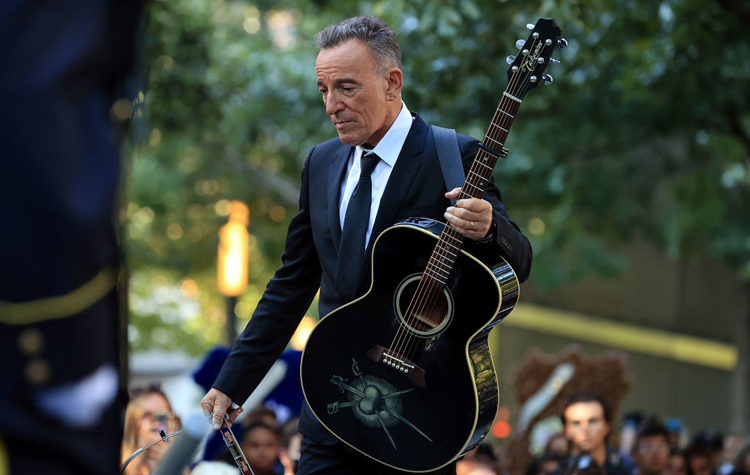 Bruce, like many rock stars, didn't find college to suit him and dropped out when he was 19.
Shortly after, he was actually drafted, but due to his bizarre behavior as well as some residual effects from a motorcycle accident when he was 17, he was deemed unable to serve, which was a blessing when it came to Bruce's life.
The Beatles are another band that created a lot of inspired would-be rockstars, and after seeing them on TV, Bruce set out with his first band called The Rogues.
They would play local venues and develop a little bit of fanfare, but Bruce had way bigger hopes than to just be a local act. After the band fell through, he became a lead singer in the band called The Castille's, where he recorded his first few songs.
The pure desperation and drive to succeed kept Springsteen going. In his early years, he had designs for greatness, and if those aspirations didn't match with his current band, he was out the door and onto the next one.
The Tough Years
A lot of bands gained almost immediate success through the pantheon of superstars in the rock industry, but Bruce Springsteen had to grind for it and go through multiple bands before he could find his way.
He played with a band called Earth and another called Steel Mill, and both of them played the sort of gritty rock that would become the foundation for his own band. Steel Mill, in particular, started to make some noise on the Jersey Shore, and from there, the fame ship would only skyrocket.
One thing about Bruce's early career that really stood out were his lyrics. He created an interesting way of singing that was more like storytelling from my perspective.
He fits a ton of plot into all of his songs, and it paints a picture so clearly and vividly that you stop listening to the music and solely focus on the words.
Bruce Springsteen and The E-Street Band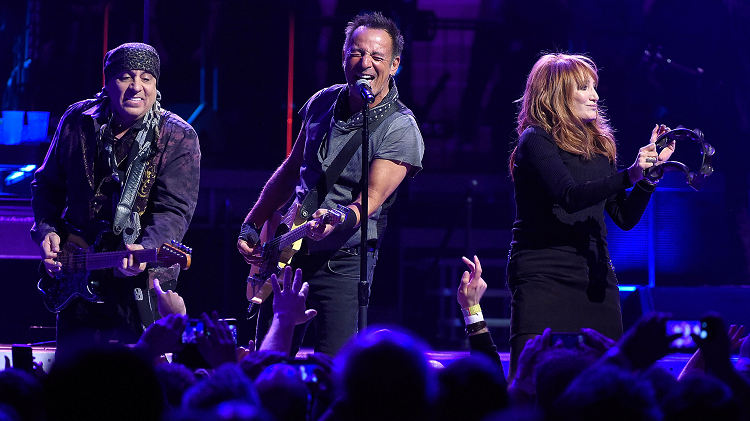 Bruce finally found his voice with the Bruce Springsteen Band, and they would gain more and more momentum, causing critics the land over to praise his style of blue-collar rock – something that really didn't have a voice in the industry.
This wouldn't be his final landing vehicle, though, as he'd start another band in 1972 called Bruce Springsteen and The E-Street Band. This would be the band that would take Bruce into the stratosphere, and during this time, he got the official nickname of "The Boss."
I find it interesting that Bruce was able to break through in the early 70s with his style of music. It was a time that disco was taking over, and big, arena-style rock was starting to take form, so for Bruce's brand of blue-collar rock to take hold here is impressive in its own right.
The success didn't come immediately despite the praise of critics, but once he hit with his debut album called Greetings from Asbury Park, N.J., it finally paid off all the goodwill that he'd been gathering in New Jersey for the past few years.
He immediately became a folk rock hero and even managed to satisfy some pop sensibilities with the song "Blinded by the Light," which showed his versatility.
A darling of the critics throughout his career, Bruce Springsteen and the E-Street Band crushed it in terms of reviews with their first album, and the press, mixed with the support from several publications, gave them the early momentum that they needed to get going.
The Talent, but Not the Fame
The second album would be a massive critical darling yet again, but with it came next to no fanfare and fame, so what was going on here?
Well, for starters, his second album completely lost the vibe of the first. It felt way more R&B and far less blue-collar rock. It's not to say that the band abandoned what they were looking to do with their first album, but I think the lack of success scared them away from their wheelhouse.
The music on this album was reminiscent of some 70s Bob Dylan-type songs, and that's not really a good thing. The power of Bruce Springsteen's voice just wasn't put on display here, and although the music was good, the band's presence and heart were lost.
One More Shot, Born to Run Explodes
The third album for Bruce Springsteen and the E-Street band was the make-or-break moment. Most bands don't get a second chance, let alone a third, if their albums aren't performing commercially, so for Bruce and co to get a third shot was just lucky in itself.
The album wasn't something that Bruce loved at first. In fact, he famously chucked multiple versions of the finished copies out of hotel windows and such before the album finally dropped.
On August 25th in, 1975, Born to Run was released, and Bruce Springsteen's life would change forever. The album was a massive success, and all the critic's love was finally reflected in the public as the album went to number three on the charts.
This was a massive success for the band, and backed by an incredibly popular single, "Born to Run," the band reached heights that they'd never imagined. Bruce, for one, wasn't ready for this kind of fame and actually hated how exposed he was in the media.
He became the face of several rock magazines, which wasn't exactly what he was looking for, for maybe no reason other than that is interfered with his rebel persona.
For me, the two huge standouts on this album were "Thunder Road" and "Born to Run." They were so much more energetic and powerful than previous efforts, and while some might like the lighter fare like "Blinded by the Light," to me, this is essential Bruce Springsteen.
It was a wall of sound, and so many different instruments came together to form what is now known as one of the greatest rock albums of all time.
The Boss is Here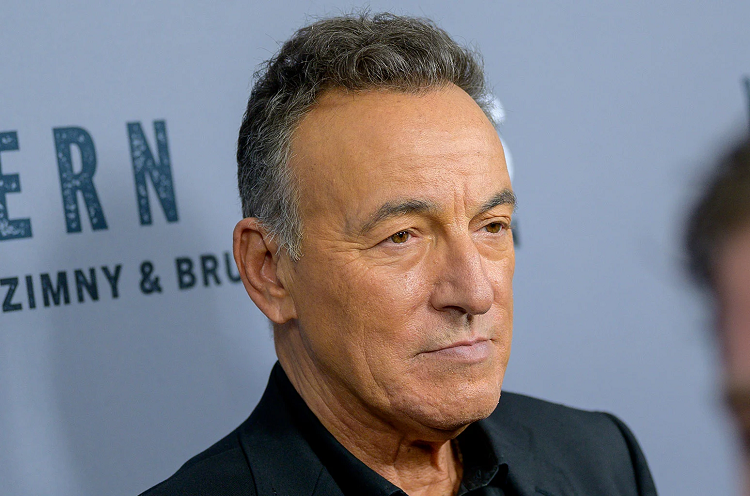 After the third album's success, Darkness on the Edge of Town came three years later. After an extensive touring schedule, the band released what some call their best effort ever.
This was a tighter album, and songs became less about growing up and hometown happenings and more about politics and more thoughtful discussions on life.
The Songwriter Extraordinaire
Bruce Springsteen wasn't only getting fame for his own band; others in the music industry started looking at him for help with their music.
Patti Smith was a huge act at the time, and she recorded a song called "Because the Night" that Bruce had not yet released and rode it to number 13 on the charts.
I doubt Bruce had many issues with this since he made a ton of money off of it and still had tons of music to record for himself with his band.
He would become a pretty successful songwriter for others throughout his career and probably could've just done that from there out if he wanted to. That was far from the ambition that Bruce had, though, and he just used this to further cement himself in the rock and pop industry.
The River
Like many musicians, Bruce Springsteen and the E-Street band got ambitious, as seen on their 5th album, The River. It was a massive, double-sided effort that included all the variety that the band had to offer.
The biggest hit off the album was definitely "Hungry Heart." Overall, it was a massive success, shooting up to number 1 on the pop albums chart.
I'll be honest; I don't usually like double albums. They're usually bloated and unnecessary. However, here it felt like we were getting a Bruce Springsteen's greatest hits album that included all new music.
That might sound weird, but the vibe was exactly that, and it was a precursor for what massive popularity would await the band in the coming era.
Born in the U.S.A.
Coming off the double album, Springsteen released an album called Nebraska which was notably darker than anything he'd written previously.
It sold decently and has become one of the band's most critically lauded albums. Unfortunately, coming off of The River, a lot more was expected from the band with the start of the 80s.
Few bands last for multiple decades, and when they do, that's how you know true greatness is on the horizon.
Bruce Springsteen and the E-Street Band released Born in the U.S.A. in 1984, and it immediately became a gargantuan hit. It had a whopping seven singles on it that all hit the top ten.
The biggest hit on the album was "Born in the U.S.A.," and this song was an interesting case. First of all, we've got a booming, anthem-like chorus that seems to scream patriotism. You'd assume that it would be a big deal at sporting events on other American events, and you'd be right.
The problem is, the song wasn't about patriotism at all. Instead, it was about the soldiers in Vietnam returning home and being treated like garbage.
Hilariously, politicians started to use the song to support political campaigns, completely oblivious to the fact that the song was likely in direct opposition to what they were trying to represent.
This happened because the song is so triumphant sounding and uplifting, but the lyrics spoke to a very different point of view. This misinterpretation has continued throughout the years, with people consistently misusing the song for various movies or T.V. shows.
Famously, President Ronald Reagan mentioned Bruce Springsteen in a speech, calling him a true American in so many words during one of his campaigns.
Born to Run might've been the big arrival album for the star of Bruce Springsteen, but Born in the U.S.A. is where he truly came into his own with a brand of booming and upbeat rock that captivated the world.
He would ride that style of music for the rest of his career, and it's the sound that most people associate with him to this day.
To be honest, I prefer his darker stuff and when it's just him and his guitar. The excess of horns and keyboards and the like turn his songs into circus music way too often from this point out, but hey, it made him a legend in the industry, so whatever works, I guess.
The 90s Come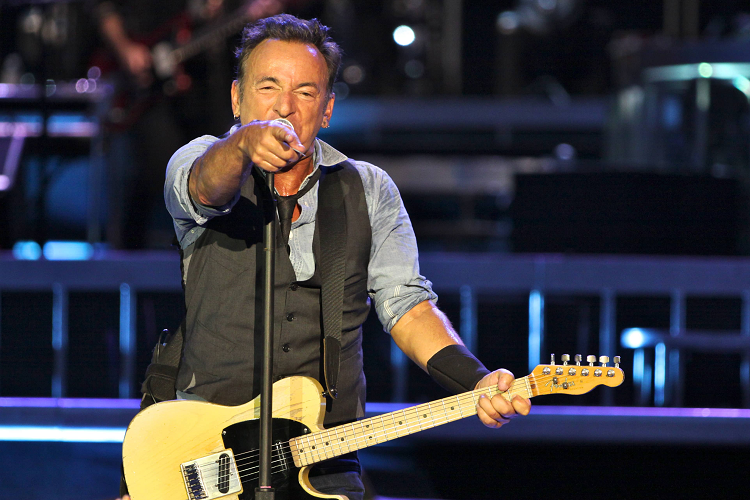 After the heights Bruce reached in the 80s, the ever-challenging 90s transition came for him and his band, and he responded by releasing two albums simultaneously called Human Touch and Lucky Town.
They were not nearly as well received as his previous efforts, and part of the reason was that their subject matter was far more light-hearted than what his legions of fans were used to.
He also performed on the famous MTV Unplugged concert, and this didn't go well at all. The reason I assume is that, alone, Bruce's voice doesn't exactly blow you away, and that was kind of a requirement when you had no electric instruments happening.
The Call of the Hall
Despite the struggles in the 90s, he rebounded in the 2000s after being inducted into the Rock and Roll Hall of Fame in 1999. The induction sparked a reunion tour that would reignite his popularity.
He would release the album The Rising with the E-Street band that was heavily political and somber, as it was strictly about 9/11, and like many artists who put out music surrounding the event, it skyrocketed his popularity again.
Another tour would follow, and the album would actually win Grammys for best rock song and best rock album as well.
I remember the reintroduction of Bruce Springsteen into pop culture, and it seemed to last for a solid ten years in the 2000s. One song, in particular, I liked that he put out was called "Radio Nowhere," and it was one of the more unique of Springsteen's offerings in over a decade.
The song was rough and low, and it was the kind of music I had always been attracted to, and I was more than surprised that Springsteen, in his 4th decade of rocking, was able to create it.
Super Bowl, Artist of the Decade
Bruce Springsteen had been asked to do the Super Bowl a few times prior, but he finally accepted in 2009 and put on one of the better halftime shows in recent memories.
He also was named one of the eight artists of the decade by Rolling Stone Magazine, which after his tumultuous 90s, was an epic achievement by the veteran rock star.
It seemed to me that the 2000s Springsteen was kind of a tribute decade for him. I don't think he put out his best work during it, but the love and adoration of his generations of fans seemed to explode in these ten years with it all culminating with him playing the Super Bowl halftime show in where else? New Jersey, of course.
Ain't Finished Yet
You would think that five decades of capturing the world with his music would be enough for Bruce, right? Think again! Bruce opened the 2010s by releasing Wrecking Ball in 2012, and it immediately became a number one album in the country.
This was just crazy to see, and the songs "Land of Hope and Dreams" and "American Land" were both major hits. To make things more unbelievable, it was during this time he performed a 4-hour concert which was his longest ever.
The Boss was back and clearly better than ever with a renewed energy that reinvigorated not only him but his fanbase and the music industry as a whole.
At this point in his career, Springsteen was an absolute icon, and that status had him selling out every tour in the world. He was bigger than he'd ever been and would ride that high throughout the rest of the decade.
He would release High Hopes in 2014 and, again, hit number one on the charts. He was a machine at this point, perfectly honing his style and songwriting to an art form that the world was hungry for.
What's He Up To Today?
Today, Bruce Springsteen is still a presence in the music world. He released an album in 2019 called Western Stars and has released several singles since then as well.
He recently announced that Bruce Springsteen and the E-Street Band would be embarking on a massive, international tour in 2023, so it's clear that Bruce still has a ton left to give and has the fans that will be there for it for as long as he can do it.
Bruce Springsteen Videos
Dating and Relationship History
Bruce Springsteen has had two long-term relationships. First, he dated Julianne Phillips from 1985-1989. Later, he married Patti Scialfa, a member of the E-Street Band, with whom he has performed from 1991 to the present day. 
Scandals and Controversies
Bruce Springsteen hasn't had a ton of controversy in his career, but he has caused some commotion over the years. One came when he helped support John Kerry in his run against George Bush in 2004.
As a longtime image of the blue-collar lifestyle, many republican fans of his felt like it was a total shot against them, and Springsteen lost many fans because of it. 
Tons of fans have been put off by Bruce Springsteen's political support throughout the years, and honestly, that's their own fault.
From day one, Bruce has always sung about anti-war themes and things that would align under the liberal ideology, and it's all in the lyrics if people actually listen to them. 
Most recently, a jeep ad featuring Springsteen aired in 2021 that begged people to meet in the middle politically. It was a bit jarring following the January 6th, 2021, storming of the Capitol building in Washington D.C., and it didn't sit well with either group of the political spectrum in the U.S.A. 
Bruce Springsteen's Net Worth
Bruce Springsteen has a net worth of 81 Million dollars. He is tied with Elvis Presley for the third most number one albums of all time and has gained a considerable amount of wealth throughout his numerous long tours.
He is one of the most popular musicians of all time and has legions of fans to this day that will no doubt support him as he embarks on his 2023 international tour.
Bruce Springsteen Residence History
Bruce Springsteen grew up in New Jersey and continues to live there to this day in Colts Neck. He has owned several properties throughout his career but has always considered New Jersey to be his home. 
Bruce Springsteen Discography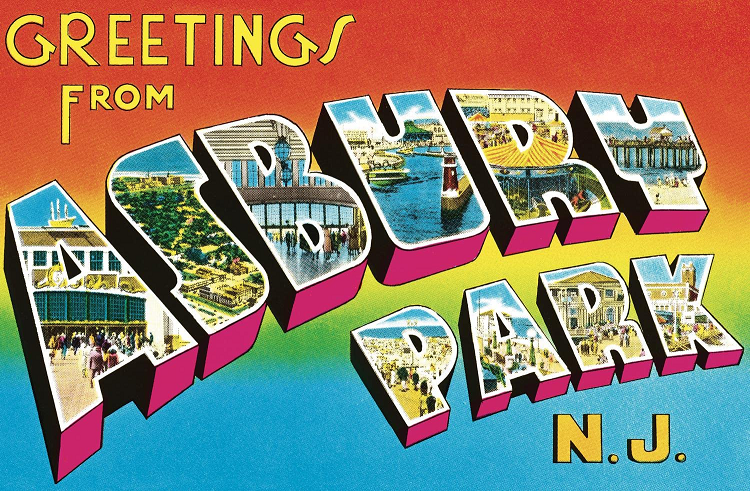 Greetings from Asbury Park, N.J 1973

The Wild the Innocent& the E Street Shuffle 1973

Born to Run 1795

Darkness on the Edge of Town 1978

The River 1980

Nebraska 1982

Born in the U.S.A., 1984

Tunnel Love 1987

Human Touch 1992

Lucky town 1992

The Ghost of Tom Joad 1995

The Rising 2002

Devils & Dust 2005

We Shall Overcome: The Seeger Sessions 2006

Magic 2007

Working on a Dream 2009

Wrecking Ball 2012

High Hopes 2014

Western Stars 2019

Letter to You 2020
FAQs
Question: Does Bruce Springsteen Still Perform?
Answer: Yes, he's set to go out on a massive international tour in 2023 and also has new music in the works as well. 
Question: Is Bruce Spring Married?
Answer: Yes, he's been married to Patti Scialfa since 1991 and has several children with her. 
Question:
Is Bruce Springsteen Italian?
Answer: Bruce has a varied background, but his mother is of Italian descent. 
Sources Cited: