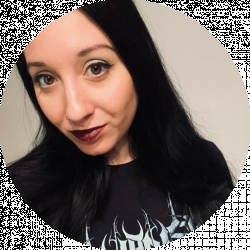 Latest posts by Stephanie Jensen
(see all)
Billy Joel is one of the most famous rockstars in history. Joel has released several notable songs, such as "Piano Man," which became his nickname. He was inducted into the Rock n' Roll Hall of Fame in 1999. Continue reading Billy Joel's full bio!
Billy Joel Quick Facts
Full name: William Martin Joel
Birthdate: May 9, 1949
Birthplace: New York City, New York
Nickname: "Piano Man"
Nationality: American
Zodiac sign: Taurus
Siblings: Alexander Joel (half-brother)
Children: Alexa Ray Joel, Della Rose Joel, and Remy Anen Joel
Partner/spouse: Alexis Roderick (2015-present), Elizabeth Weber Small (1973-1982), Christie Brinkley (1985-1994), and Katie Lee (2004-2009)
Most successful albums: The Stranger
Most successful songs: "Piano Man," "Only the Good Die Young," "New York State of Mind," "Vienna," "Captain Jack," "We Didn't Start the Fire," "Just the Way You Are," "Goodnight Saigon," and "Summer Highland Falls"
Earnings/net worth: $225 million (I'm also reading $180 million).
Social media:
Awards: 

Grammy for Song of the Year ("Just the Way You Are")
Kennedy Center Honors
Grammy Hall of Fame
Billboard Music Century Award
Grammy Award for Record of the Year (Just the Way You Are)
Grammy Award for Album of the Year (52nd Street)
Grammy Legend Award
Tony Award for Best Orchestrations (Movin' Out)
American Music Award of Meritt
and so much more (refer to the Awards section)
Billy Joel's Birthplace
Billy Joel was born and raised in New York City, specifically the Bronx neighborhood. At one year old, his family moved to the Long Island suburb Hicksville. Growing up in New York City, you're surrounded by art, and the area inspires many musicians and singers, such as Joel himself.
You can hear his hometown's influence on his music. Some of his songs, such as "New York State of Mind," bluntly state the pride he feels for his hometown.
Billy Joel's Parents
Billy Joel's parents are Howard and Rosalind. Howard (born Helmut) was born in Nuremberg, Germany, to a Jewish family. His family immigrated to Switzerland and then to the United States to escape the Nazi regime. Howard was an engineer, but he loved music. He was a classically trained pianist.
Rosalind was born in Brooklyn. Billy Joel's parents divorced in 1957, and his father moved back to Europe, settling in Vienna, Austria. He remarried, and Billy Joel's half-brother, Alexander, was born.
Alexander stayed in Vienna and became a classical conductor. He was the chief musical director of Staatstheater Braunschweig from 2001 to 2014. Billy Joel wrote the song "Vienna" for his brother.
Billy Joel's Early Life
Billy Joel was born to Jewish parents but was never raised in the religion. Instead, he was raised as a Roman Catholic, and he was baptized at age 11. However, he later identified as an atheist.
Joel entered piano lessons at the age of four. His mother insisted he learn. He had highly-acclaimed piano instructors, such as Timothy Ford and Morton Estrin. He also learned how to play the organ and pursued boxing as a teenager.
As a teenager, he worked as a piano player to support himself and his family. He was a strong student, but his work interfered with his studies, and he missed exams. He didn't have enough credits to graduate high school. Instead of finishing school, he decided to pursue a career in music.
However, he submitted essays in lieu of a missed exam and was able to receive his high school diploma after 25 years.
Billy Joel's Professional Career
Billy Joel has had one of the most prosperous careers in music, starting from the mid-60s. He is still active and touring today.
Beginning
Billy Joel knew his strength was pop music and down-to-earth songwriting. He had various influences as a musician, though The Beatles inspired him to pursue a career in music.
As a teenager, Billy Joel joined a band, The Echoes, where they played covers of British Invasion bands. Afterward, he joined The Hassles, a band based in Long Island.
They were signed to United Artists Records. Joel left the band with the drummer, Jon Small, and formed the duo Atilla. The pair disbanded when Joel was having an affair with Small's wife, Elizabeth.
When he turned professional, he played piano as a session musician. After achieving success as a session pianist, Artie Ripp signed Billy Joel as a solo artist.
First Solo Albums
After Billy Joel signed his first contract with the record company Family Productions, he began working on his first solo album Cold Spring Harbor. Unfortunately, the album was not only a commercial disappointment, but the recording process suffered a lot of technical difficulties, and the label lost a lot of money.
The album was later remastered in 1983.
However, a couple of key singles were on this album. They include "Everybody Loves You Now" and "She's Got a Way." These songs were still unnoticed until Joel released the live album Songs in the Attic in 1981.
Even though the album tanked, Billy Joel became popular live. He went on tour supporting The Beach Boys, Badfinger, and more throughout the US and Puerto Rico. The tour was successful, but Joel's performance was very well-received in Puerto Rico. That tour helped my interest in Joel grow.
In Philadelphia, a radio station played a concert recording of the song "Captain Jack," which became an underground hit in the area. This attracted Herb Gordon, an executive for Columbia Records. Joel signed a contract with Columbia Records in 1972 and moved to Los Angeles, where he lived for three years.
During his time in LA, Joel got a job playing at a piano bar. While observing the various patrons, Joel wrote his biggest hit — "Piano Man." This also became his first album with Columbia Records. The album received modest sales, though the single would later become his signature song.
Joel toured throughout North America to support the album. As his music gained more attention, he started appearing on popular music shows.
After "Piano Man"
In 1974, Joel released Streetlife Serenade. The album featured the single, "The Entertainer." Joel wrote that song as a response to "Piano Man" being cut from radio play. The album received an unfavorable response, though it contains Joel's notable singles "Root Beer Rag" and "Los Angelenos."
Joel returned to New York City in 1975 and recorded Turnstiles. During this time, Joel formed a new band comprising members he picked himself. However, the album became a minor hit.
"Say Goodbye to Hollywood" was the single released, though "New York State of Mind" became the most popular song on the album. Other notable songs from the album include "Miami 2017 (Seen the Lights Go Out on Broadway," "Summer, Highland Falls," and "Prelude/Angry Young Man."
Reaching Fame
Things turned around for Billy Joel with the release of The Stranger, which is my personal favorite album from the singer and pianist. The Stranger was released in 1977 and was a commercial success.
It reached number two on the charts, won a Grammy for Record of the Year, and is certified multi-platinum. The Stranger has been praised by press outlets such as Rolling Stone Magazine.
Four of the singles made the Billboard charts: "Movin' Out," "Just the Way You Are" (Joel wrote this song for his first wife), "She's Always a Woman," and "Only the Good Die Young." "Just the Way You Are" won a Grammy for Song of the Year.
Even songs that weren't singles, such as "Scenes From An Italian Restaurant," became some of Joel's most famous songs.
After The Stranger, Joel released 52nd Street.  The album was also a success, selling over seven million copies and reaching number one on the charts. It received Grammys for Album of the Year and Best Pop Vocal Performance, Male.
In 1982, 52nd Street became the first successful album released in compact disc (CD) format, which was brand new at the time. The album contained the singles "Big Shot," "My Life," and "Honesty."
Rock Phase
At this point, Billy Joel was becoming renowned as a balladeer. Joel wanted to break from that mold and experiment with a harder, rock-influenced sound.
With his next album, Glass Houses, he wanted to create a new wave of rock music. It was number one on the Billboard charts for six weeks. Joel won a Grammy for Best Rock Vocal Performance, Male. He won an American Music Award for Favorite Album, Rock/Pop Category.
It spawned the singles "It's Still Rock n' Roll To Me," "Don't Ask Me Why," and "Sometimes a Fantasy." "It's Still Rock n' Roll To Me" spent 11 weeks in the top 10 of the Billboard Top 100.
At this point, Joel was playing sold-out shows, but he played five sold-out shows at New York City's Madison Square Garden. The venue awarded him a Gold Ticket Award for selling more than 100,000 tickets.
Joel continued his ambitious trend with his next album, The Nylon Curtain. Instead of focusing on a specific music style, Joel's writing became more political.
He also wanted to focus on the production and craft the perfect sound for the album. Production was unfortunately delayed after Joel got in a motorcycle accident. His hands were severely injured in the accident; fortunately, Joel made a full recovery.
The album was released in 1982, and Joel went on a tour in support of the album. He made his first video special, Live From Long Island, while on this tour. The biggest songs on the album are "Goodnight Saigon," "Pressure," and "Allentown." "Pressure" and "Allentown" received heavy airplay on MTV.
Lighter Sound
With the serious sound of The Nylon Curtain, Joel wanted to move to a lighter-sounding album. That was the theme of his next album, An Innocent Man.
The album features heavy doo wap and R&B influences. The album was well-received by both fans and critics.
The single, "Tell Her About It," reached number one on the Billboard Charts, but "Uptown Girl" is another song that also became popular. Joel wrote the song about his current girlfriend, Elle MacPherson, but the supermodel Christie Brinkley was in the music video.
She would become Joel's future wife; the two married in 1985, and their marriage would last for nearly 10 years.
Other singles from the album include "The Longest Time," the title track, "Keeping the Faith," and "Leave a Tender Moment Alone."
From here, Joel released his first Greatest Hits compilation, complete with two new songs: "The Night Is Still Young" and "You're Only Human (Second Wind)." This compilation was extremely successful, even reaching double diamond status.
However, success would dip with Joel's next album, The Bridge. Joel even admitted he doesn't think the Bridge is a good album. It did yield some singles, such as "Modern Woman," "A Matter of Trust," and "This Is the Time."
Success increased for Joel again when he and his band toured the Soviet Union. They were filmed for video and television, and the concert was cast for radio. It became the first rock radio broadcast in Soviet history.
Major Changes
By the late 80s, we were seeing major changes in Billy Joel's career. He landed his first voice acting role in the movie Oliver and Company. He played the character Dodger, a Jack Russell Terrier. He sang the character's song, "Why Should I Worry?"
Joel released the album Storm Front in 1988 but had serious issues with his business affairs. He fired his manager, Frank Weber (who was his former brother-in-law), for accounting issues.
Even with the business struggles, the album's single, "We Didn't Start the Fire," became a number one hit and was on the top charts for two weeks. Other notable singles include "Leningrad," "I Go to Extremes," "And So It Goes," and "The Downeaster Alexa."
Joel released River of Dreams in 1993. The cover art is a painting done by his then-wife Brinkley. The album includes the hits "Lullabye (Goodnight, My Angel)," which was written for his daughter, Alexa, "2000 Years," "The Great Wall of China, "Famous Last Words," and "All About Soul."
Present
Billy Joel would stop writing music for a long time and focus on touring. His tour with Elton John became the most successful in pop music history, grossing $46 million. 24 dates of that tour were sold out. He did release a couple of chart-topping singles and various compilation albums during this time. To this day, Billy Joel is still active and regularly tours all over the country.
Billy Joel's Top Concerts
Billy Joel has played a number of successful concerts in his career. His first big break in Puerto Rico, his five sold-out shows in Madison Square Garden in 1980, his first recorded set in the Soviet Union, and his various tours with Elton John are all iconic.
Billy Joel's Children
Billy Joel has three daughters: Alexa Ray Joel (who is also a singer-songwriter), Della Rose Joel, and Remy Anne Joel.
Billy Joel's Dating and Relationship History
Billy Joel married his first wife, Elizabeth Weber Small, in 1973. Joel wrote the songs "She's Always a Woman" and "She's Got a Way" for her, and he based the waitress character in "Piano Man" of Small. The two divorced in 1982.
After a brief relationship, Joel met his second wife, Christie Brinkley, on the set of his music video for "Uptown Girl." The two married in 1985, and their daughter, Alexa Ray, was born later that year. The pair divorced in 1994.
Joel married his third wife, chef Katie Lee, in 2004. She was only 23, and Joel was 55. Still, he received the family's blessings, including that of Joel's own daughter, Alexa, who was 18 at the time. Alexa was even Katie's maid of honor. The two divorced in 2009.
Joel is currently married to former Morgan Stabley executive Alexis Roderick. They have two young daughters together: Della Rose and Remy Anne.
Billy Joel's Health Issues
Billy Joel is honest about his struggles with depression.
His condition escalated due to personal tragedies and several career declines. At one point, he even attempted suicide by consuming Nembutal and furniture polish. Fortunately, his drummer, Jon Small, found him and rushed the singer/pianist to the hospital.
Joel wrote the song "You're Only Human (Second Wind)" to prevent teen suicide. Joel has also opened up about alcohol addiction, even attending rehab at one point.
Billy Joel's Net Worth
The most latest source I'm reading says Billy Joel's net worth is $180 million. This is all due to his successful and long career. However, I'm also reading some sources say $225 million, so I'm not sure.
Billy Joel's Real Estate and Residence History
Billy Joel owns a few homes. One is in Centre Island, New York, and a second in Sag Harbor. He did own waterfront property in Manalapan, Florida, but he sold it in 2020.
Billy Joel's Famous Quotes
One of his most famous quotes is actually a lyric from the song "Vienna":
"You can get what you want, or you can just get old."
Another famous Billy Joel quote is: "I am no longer afraid of becoming lost."
Billy Joel's Discography
Cold Spring Harbor
Piano Man
Streetlife Serenade
Turnstiles
The Stranger
52nd Street
Glass Houses
The Nylon Curtain
An Innocent Man
The Bridge
Storm Front
River of Dreams
Fantasies & Delusions (compilation of classical piano pieces)
Billy Joel's Awards and Achievements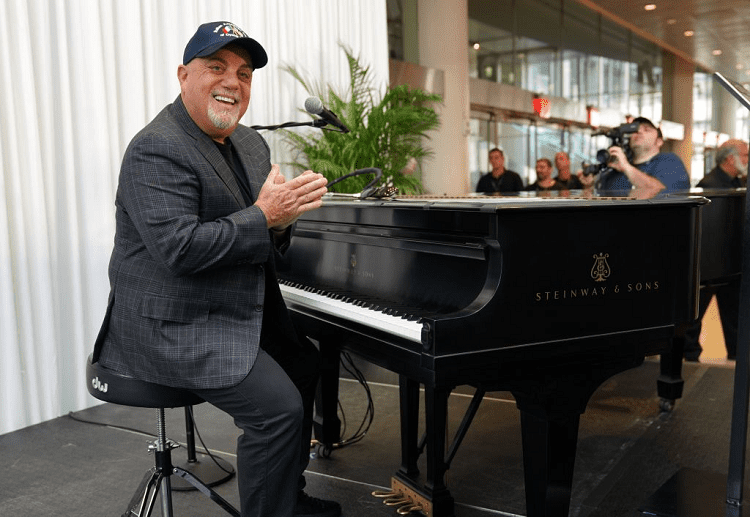 Billy Joel has received five Grammys and an American Music Award. He was inducted into the Rock n' Roll Hall of Fame in 1999. He was also inducted into the Madison Square Garden Hall of Fame, Long Island Music Hall of Fame and is on the Hollywood Walk of Fame.
FAQs
Question: Did Billy Joel Serve in Vietnam?
Answer: Because of his song "Goodnight Saigon," many people think he served in the Vietnam War. He actually didn't. However, he debated fleeing to Canada when drafting occurred. Fortunately, he wasn't drafted, but he said he had a lot of friends who had to serve.
Question: Why is Billy Joel Unique?
Answer: Many fans find Billy Joel stands out from other singers and pianists because Joel writes very catchy songs. I also love Billy Joel for his flexibility.

He finds chart-topping pop hits, swoon-worthy ballads, and even some hard-hitting rock jams. His voice is also unique — you will never hear another singer like Billy Joel!
Question: Does Billy Joel Like his Own Songs?
Answer: Yes, he does, apparently! He said his best songs are "She's Right on Time," "Scenes From An Italian Restaurant," "And So It Goes," "You May Be Right," and "Vienna."
Bottom Line
There are few figures in pop and rock music that will be more famous than Billy Joel. Known as the Piano Man, Billy Joel can make any song into a classic hit. Some of his other most famous songs include "Movin' Out," "Vienna," "Uptown Girl," "She's Got a Way," and "Honesty."
The New York native's career started in the mid-60s, and he's still active today; though he hasn't released an album since the 90s, he still tours regularly. He has a large net worth due to his long and successful career.
Research Citations: