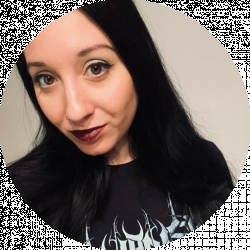 Latest posts by Stephanie Jensen
(see all)
Black Sabbath is legendary in so many ways. They're credited with creating heavy metal and influenced a generation of bands. Black Sabbath also created careers for members such as singer Ozzy Osbourne and guitarist Tony Iommi.
However, the band went through many struggles. Unsuccessful albums and lineup changes were the two biggest issues the band faced. Especially lineup changes Iommi is the only member who never abandoned Black Sabbath.
How much do you know about Black Sabbath Band history?
Early Days
Iommi and drummer Bill Ward played in bands together previously. However, the two decided to form their own blues-rock band.
The two found singer Ozzy Osbourne in an advertisement he posted in a local music shop and also enlisted bassist Geezer Butler. They added other members but, after some time, decided to remain as a four-piece.
At that point, Iommi had already had the factory work accident where a press cut off the tips of his fingers.
The accident made playing extremely painful for Iommi, but he was determined to continue pursuing his passion. He made changes to his playing; he down-tuned his guitar and emphasized chord structure. The result was a heavier sound with strong riffing that laid the foundation for heavy metal music.
The band went through multiple name changes but called themselves Earth for some time. However, they learned there was another local band called Earth and decided to change their name.
The name Black Sabbath was originally only a song. They got the name from two sources: the Mario Bava film Black Sabbath and a vision where Butler saw the silhouette of a man at the edge of his bed (which may have been sleep paralysis; can't find anything confirming that Butler struggled with the condition).
These influences, plus their dark sound, gave the band an ominous vibe. This was a stark contrast to popular rock music at the time; during the late 60s, folk and hippie rock dominated. They embraced this evil sound, deciding to call themselves Black Sabbath.
Ozzy Osbourne Era
Black Sabbath had many singers throughout its decades-long history. However, original singer Ozzy Osbourne had been with them the longest and is their most famous singer. The albums he made with Black Sabbath are still some of the most legendary in heavy metal today.
Black Sabbath
They started playing more shows around England, eventually getting signed to Philips Records and then their subsidiary, Vertigo Records. They also signed to Warner Bros. Records for their North American releases.
From here, they made a few new songs: "Black Sabbath," "Behind the Wall of Sleep," "N.I.B.," and "Sleeping Village." They started receiving radio airplay, gaining national attention in Britain.
Black Sabbath received studio time to write and record a full-length album. The debut Black Sabbath was released on February 13, 1970, and fell on Friday, the 13th. Black Sabbath has been coined as the first heavy metal album. It reached number 8 in the UK charts. The album wasn't released in North America until May of that year.
Even though Black Sabbath was starting to gain traction, the album mainly received negative reviews. However, it's thought that the negative reviews gave the band more exposure.
Paranoid
Only a few months after the release of Black Sabbath, the band started working on their second album. Originally, the album was going to be called War Pigs after the Vietnam War (though Ozzy said he thought it was from an Aleister Crowley book, then added he was "always loaded"). Still, the label changed the name to Paranoid.
Paranoid was released in the UK in October 1970. They released the song "Paranoid" as a single, though they wrote the song at the last minute. "Iron Man" was the second single off of that album; "Iron Man" failed to catch on in popularity at the time, though it's one of their most popular songs today.
Paranoid reached the number one spot in the UK. Paranoid didn't reach the US market until January 1971, since Black Sabbath was still successful throughout the year. Even though the album sold four million copies in the US, their singles hardly received any radio airplay. Still, Black Sabbath played their first US show.
Today, Paranoid is also seen as one of the greatest heavy metal albums.
Master of Reality
From here, Black Sabbath started touring more, even making it to Australia. But they started working on their third album, Master of Reality, in February 1971. The band was gaining success and was given more studio time.
However, this is also the time when they started getting heavily into drugs. While the Sabbath members were already partiers, they started putting more of their money toward drugs.
Cocaine was their drug of choice, but the band explained they did a little bit of everything, including Quaaludes, a sedative popular from the 60s to the 80s. They explained they would be "so out of it" to where they would come up with song ideas and immediately forget them.
Still, the band received success from their third album, Master of Reality. Released in April 1971, the album was certified gold in less than two months. "Sweet Leaf" (which was written about their love of marijuana) and "Children of the Grave" are still favorites among fans today. Still, Black Sabbath received an unfavorable response from the critics.
During this time, Black Sabbath went on their first world tour. In America, they had many wild nights and messed around with a lot of groupies.
Vol. 4
At this point, Black Sabbath was at a nonstop momentum for three years. They were very fatigued and needed a break. Writing for Vol. 4 came about a year later.
During that time, Sabbath became more experimental. They used more orchestrations, specifically from piano and various stringed instruments. They also became more progressive in their songwriting.
The substance abuse issues continued and caused recording issues. Ward was even almost fired after he couldn't play "Cornucopia." Black Sabbath wrote the song "Snowblind" about their cocaine habits. That was the original title for the album; however, the label refused this title.
Apparently, Butler wasn't satisfied with the end product on the album, though I can't find a source that confirms this. Regardless, Vol. 4 reached gold status in less than a month (though critics dismissed the album). They released "Tomorrow's Dream" as a single, though it failed on the charts.
The band toured extensively during this time. They did a world tour which included all of Europe, Australia, and New Zealand.
Sabbath Bloody Sabbath
Black Sabbath struggled to write Sabbath Bloody Sabbath. They started writing in Los Angeles but weren't feeling inspired (substance use and fatigue probably had something to do with this). Instead, they opted to go back to England and rehearse in an old dungeon.
The creepy atmosphere of the dungeon conjured up more creativity. Soon, Iommi came up with a riff that would later be the main riff for the song "Sabbath Bloody Sabbath."
Sabbath Bloody Sabbath saw some stylistic changes from the band, such as adding synthesizers and writing more complex arrangements. Rick Wakeman of Yes also came in to record a part for the song "Sabbra Cadabra."
Sabbath Bloody Sabbath turned out to be successful, despite the band's struggles. Black Sabbath even received positive reviews for the album.
Press outlets such as Metal Force Magazine even say it's arguably the best Black Sabbath album. It also went platinum in the US and reached number 4 in the UK.
Black Sabbath went on a world tour to support the album, including an appearance at California Jam Festival. They played for over 200,000 fans. Portions of the festival were filmed and aired on ABC, giving Black Sabbath more American exposure.
Sabotage
During the writing of Sabotage, Black Sabbath was ready to change its sound. They wanted to make a rock album without the orchestrations and technicality of Sabbath Bloody Sabbath and other recent albums. Because of this, Sabotage received good reviews.
However, it didn't receive Platinum status (though it received Gold status). In addition, the single "Am I Going Insane" didn't chart. However, this album later became a fan favorite.
When Black Sabbath toured this album with openers Kiss (I can't even imagine Kiss opening up for any tour), Osbourne got into a motorcycle accident and ruptured a muscle in his back. They had to cut the tour short.
Technical Ecstasy
For Technical Ecstasy, Black Sabbath wanted to expand its sound again. They onboarded keyboard player Gerald Woodroffe.
However, the band faced problems once again. Osbourne was becoming disinterested in Black Sabbath and wanted to work with other musicians. Not surprisingly, the band was also using lots of drugs and alcohol and started losing control. So much so to where Osbourne admitted himself to an asylum after the album's completion.
Technical Ecstasy received mixed reviews. To this day, the album isn't Sabbath's most praised. The main reason why is Sabbath lost their doom sound and started sounding more uptempo. It's even been said this was an unraveling point in the band.
It did get certified Gold, but not until 1997 (the album was released in 1976). The album also features the song "Dirty Women," which became a fan favorite and live show staple.
Never Say Die!
Never Say Die! was also met with difficulty. Osbourne abruptly left the band to play with other musicians, and Black Sabbath brought in singer Danny Walker (From the Fleetwood Mac Band).
However, Osbourne had a change of heart right before the band was set to record and rejoined. However, Osbourne refused to sing the lyrics that Walker wrote.
The band went into the studios with no songs and had to write everything at the last minute. Plus, the band still did a lot of drugs. Because of this, recording the album took a long time.
These are all reasons why Never Say Die! received unfavorable reviews from the press and why it tanked on the charts. Even today, listeners can hear the album and tell the band was experiencing many problems that were coming out in their music. It took 20 years for the album to be certified gold.
The two singles, "Hard Road" and "Never Say Die," were also not as successful as previous singles.
The album didn't only get bad reviews, but so did the band's supporting tour. Fans called their set "tiring," and fans were more impressed by openers Van Halen (again, I can't believe they were at opener status at one point).
After the tour, Iommi fired Ozzy because he was abusing substances, and Osbourne showed little interest in the band. He wouldn't be back until his first reunion in 1997.
Ozzy Osbourne Reunions
Black Sabbath first reunited with first vocalist Ozzy Osbourne during Bob Geldof's Live Aid in 1985 and Ozzy's "retirement" tour called No More Tours in 1992.
However, their main reunion was at the 1997 Ozzfest tour. Iommi and Butler were originally only going to play with Osbourne's band, but discussions of Black Sabbath playing a set.
Ward decided to come in for the show, making it a true reunion with all four members. The Black Sabbath performance at Ozzfest would mark a true reunion with the original four members.
They recorded the performance and turned it into the album Reunion. Reunion also featured two new songs, "Selling My Soul" and "Psycho Man."
The reunion didn't last long. Black Sabbath's reunion was supposed to go to Europe, but Ward suffered a heart attack. He was replaced by Vinny Appice, though rejoined again for an American tour in 1999 and played the Ozzfest tour.
The reunion didn't result in new material. Osbourne left again to pursue his solo material, and all four members wouldn't meet to write new material until 2011.
That album became 13, though the album didn't feature Bill Ward, who decided to not pursue the band (Brad Wilk of Rage Against the Machine was the drummer for that album).
13 was a success. It reached number one on the US Billboard Charts (Sabbath's first appearance on this chart) and topped the UK charts. They released two singles, "God Is Dead?" (which won a Grammy for Best Metal Performance) and "End of the Beginning."
They toured in North America, Latin America, Europe, Australia, and New Zealand for the album. They never recorded another album, only did one more tour called The End in 2015. They toured in the US, Canada, Europe, Australia, and New Zealand.
Ronnie James Dio Era
Going back to 1979, the daughter of Black Sabbath's manager, Sharon Arden (who would go on to marry Ozzy and be Sharon Osbourne), suggested the band hire Ronnie James Dio as their singer.
Dio had already been a successful frontman, singing for Rainbow. The band took Sharon's advice, and Dio joined only a few months later.
The main problem with Dio's addition was the vocal style. While Ozzy Osbourne has a unique voice and impressive range, his voice is nothing like Dio's.
Dio has arguably one of the most powerful voices in metal. His voice is lower than Ozzy's but also sings with more aggression. To meet Dio's voice, Black Sabbath had to go for a different approach with their music.
Heaven and Hell
The new lineup (plus a new keyboard player Geoff Nicholls), went into the studio to record Heaven and Hell. It is a Black Sabbath album, so it has those evil vibes. However, Sabbath did tone down the doom-ness and adopted a more classic blues sound to better match Dio's vocal abilities.
The album wasn't received well until much later, though it did reach the number 9 spot on the UK charts. Now, people consider Heaven and Hell one of Sabbath's all-time best albums.
And myself included; it's one of their most energetic albums, and Dio is my favorite singer in metal ever, so this album is as close to Sabbath perfection as you can get.
However, the band received more success on tour. Black Sabbath also went on a world tour to support the album, and they experienced sold-out shows.
However, Ward quit the band mid-tour and said it was difficult playing without Ozzy. More specifically, he found it difficult to see this band as the new normal. The band replaced him with drummer Vinny Appice.
Mob Rules
After their world tour, Black Sabbath entered the studio and released Mob Rules. Overall, it was well-received by fans (not by critics), but it was still certified Gold. I don't think it's Black Sabbath's best album. I find some of the songs are pretty dull while others are stronger.
The album produced great songs, such as the single "The Mob Rules," which gained exposure. "Falling Off the Edge of the World" is my favorite song off the album.
The band went on a world tour in support of the album and recorded a live album, Live Evil. But during the recording of this live album, the band had a falling out with Dio. Dio wanted more control, and the band was telling him what to do. Dio left the band in 1982 and formed his own band.
Ronnie James Dio Rejoins
In 1990, Black Sabbath bassist Geezer Butler (who wasn't in Black Sabbath at the time) joined Ronnie James Dio on stage for one of Dio's tours to perform the song "Neon Knights."
After the show, the two said they were interested in rejoining Black Sabbath. Butler discussed the possibility of a reunion with guitarist Tony Iommi, who then broke up Sabbath's existing lineup and let the new members rejoin, which also included Mob Rules drummer Vinny Appice.
They went into the studio to record the album Dehumaninzer but were plagued with problems. There were tensions during the writing process; the album took too long to write, and the band was short a million dollars.
Still, the band finished and released the album in 1992. It received mixed reviews but was still a commercial success. Sputnik Music even says Dehumanizer was most their successful album after Mob Rules. The album produced two singles, "Time Machine" and "TV Crimes."
The band went on tour for Dehumanizer. While on tour, former vocalist Ozzy Osbourne offered the band to open up for his "retirement tour" called No More Tours; however, Dio refused.
Black Sabbath played the show with Judas Priest singer Rob Halford stepping in to replace Dio, and the original four Black Sabbath members performed a few classic songs. Dio quit Black Sabbath that same year.
Heaven & Hell Band
In 2006, Rhino Records released a compilation album called Black Sabbath: The Dio Years.
The Mob Rules-era lineup reunited for the album to write and record three new songs. The album and the new single, "The Devil Cried," received good attention.
They decided to reunite but did so under the name Heaven & Hell to avoid confusion with Black Sabbath. They went on multiple tours and released a new album, The Devil You Know. Critics mention it's a heavier yet emotional album.
Unfortunately, The Devil You Know is the only album released under the Heaven & Hell name. That's because Dio passed away from stomach cancer in 2010.
Revolving Lineup and Unsuccessful Albums
Let's go back to when Ronnie James Dio and Vinny Appice first left Black Sabbath in 1982. Former Deep Purple singer Ian Gillan replaced Dio, and drummer Bill Ward returned, though he was now sober. The new lineup released the album Born Again, but it received criticism.
It did make the UK charts at number four. For the tour, Ward left the band again due to alcoholism, and they got Bev Bevan (Electric Light Orchestra) as a replacement.
In 1984, Gillan left Black Sabbath to rejoin Deep Purple. They had new members come in and fail. Eventually, Ward and Butler left the band; Butler wanted to pursue his own solo project, and Ward didn't feel the band was no longer Black Sabbath.
With Iommi being the only original member, the band released Seventh Star in 1986 with singer Glenn Hughes. It was originally intended to be an Iommi solo album. Still, Warner Bros. insisted on putting it under the Black Sabbath moniker (ultimately called Black Sabbath Featuring Tony Iommi).
This album incorporated more hard rock elements that were popular during that time. The album received a lot of criticism during its time, though is now considered an underrated album.
The band was supposed to tour, but Hughes got into a fight with the band's production manager, John Downing. Hughes' orbital bone was splintered in the fight, and he couldn't do the tour. They replaced him with Ray Gillen. The tour was a failure; they canceled half of the dates due to poor ticket sales.
After more lineup changes, singer Tony Martin and drummer Bev Bevan were added to finish their new album. That new album was The Eternal Idol, released in 1987. It was largely ignored.
After more lineup changes, the band released another new album, Headless Cross, in 1989, which was also largely ignored. They were supposed to tour in support of the album, but the tour faced poor ticket sales, and the band was forced to cancel the tour after eight shows.
Black Sabbath released another new album, Tyr, in 1990. It received mixed reviews and didn't even make the US Billboard Charts. The band planned to tour in Europe and the UK in support of the album but canceled their last few dates because of poor ticket sales. They didn't even make it to the US.
After even more lineup changes, such as the return of Dio and Butler for the Dehumanizer album, the band brought back vocalist Tony Martin and added Rainbow drummer Bobby Rondinelli for the album Cross Purposes. 
It was released in 1994 and also received mixed reviews. The band went on tour in the US and Europe, though Rondinelli quit. They had a tour in South America booked, and former drummer Bill Ward filled in for those shows. After the tour, Butler left again.
Iommi brought back the Tyr lineup to record the new album, Forbidden, in 1995. It failed to chart in the US and was criticized. They toured in support of the album, though drummer Cozy Powell left for health issues and was replaced by Bobby Rondinelli.
Legacy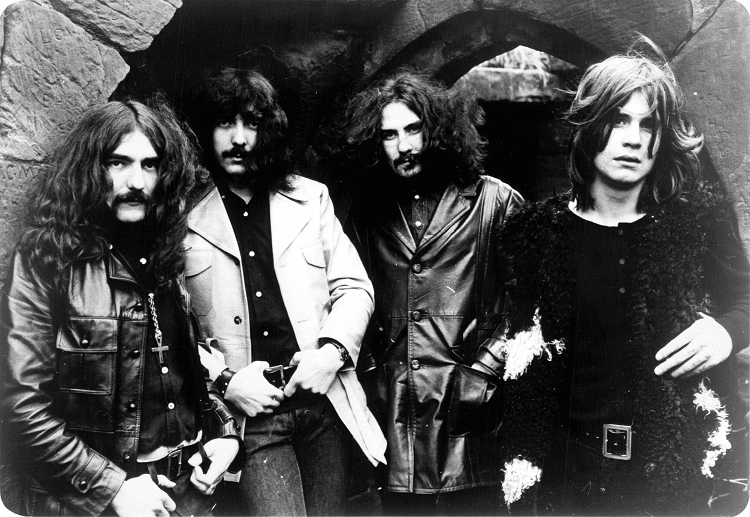 Black Sabbath is credited as being the first heavy metal band. The band has sold over 70 million albums and received a Grammy Lifetime Achievement Award in 2019.
Albums such as Black Sabbath and Paranoid have been described by the press as changing rock music forever. Some songs, such as "Iron Man," have been considered the best heavy metal songs in history.
To this day, they're the most influential metal band in history. They introduced macabre elements into rock music, which also inspired the birth of heavy metal.
Musical Style
Black Sabbath's heavy metal sound was very doomy and had ominous lyrical themes. Because of guitarist Tony Iommi's factory accident, he downturned his guitar and often played long riffs without any stylistic qualities. This inspired many rock and metal subgenres, such as doom metal, stoner metal, and sludge metal.
Still, Sabbath incorporated many genres into their music, most notably folk and jazz, and continued experimenting throughout their career.
They made use of the musical tritone, which is nicknamed the "devil's interval." Black Sabbath had a very dark sound, so they stood out from bands popular at that time, and they hardly received any radio airplay.
Why was Black Sabbath Influential?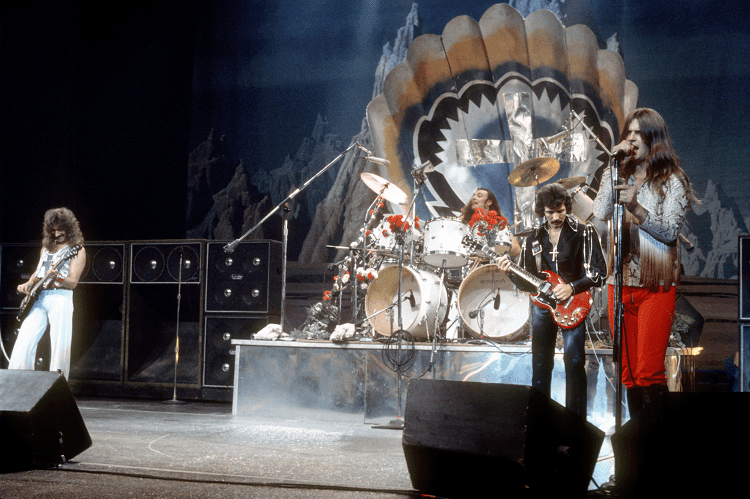 Nearly every metal band has said they were influenced by Black Sabbath. They started the trend of making rock music sound evil. For their time, they were scary, but this inspired generations' worth of metal bands.
Individual members are also renowned. Guitarist Tony Iommi is famous for his riffing, while Ozzy Osbourne's voice is distinctive (his drug use, crazy antics, and reality show The Osbournes also led to his legacy).
The band also featured irresistible grooves that put bassist Geezer Butler and drummer Bill Ward in the heavy metal rhythm section league.
Even the younger generation, such as my 30-year-old self, still thinks Black Sabbath sounds fresh and original. These albums never get old, and they're truly timeless.
FAQs
Question: Did Any Members of Black Sabbath Die?
Answer: I think just Ronnie James Dio. Knowing the crazy partying the band did, I'm shocked all of the original members are still alive.
Question: Who were Black Sabbath's Influences?
Answer: We all know that future metal and rock bands hail Black Sabbath as their biggest inspiration, but who inspired Black Sabbath? The following bands inspired this notorious band:
• Cream
• Led Zeppelin
• John Mayall's Bluesbreakers
Question: Did Tony Iommi Like Ozzy Osbourne's Solo Material?
Answer: He hasn't really said anything about Ozzy's solo material, or at least nothing I know of/can't find. However, Iommi did say former Ozzy Osbourne guitarist Randy Rhoads was a "good player.
Bottom Line
Black Sabbath is legendary for being the first heavy metal band. The original members are Ozzy Osbourne, Tony Iommi, Geezer Butler, and Bill Ward, though Ronnie James Dio is another notable player for the band.
Their history spanned decades; while it had ups and downs, no metal band will be more iconic than Black Sabbath.