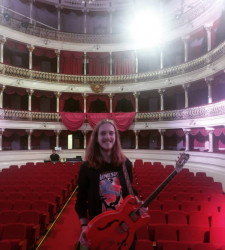 Latest posts by Gustavo Pereira
(see all)
If during the last few years you had a moment while listening to music when you thought "Wait, is this a Led Zeppelin song I have never heard of before?", then chances are you were listening to Greta Van Fleet, with Josh Kiszka as their singer and frontman.
I am not discrediting Josh or Greta Van Fleet in the slightest, since I love Led Zeppelin, and being compared to them would be a huge honor for me and many other musicians.
The resemblance is definitely there, but I still believe they bring their own flavor, vision, and energy to rock & roll music, decades later after it first surfaced.
Let's dive a bit deeper into Josh's life and the paths he has walked since his humble beginnings as a musician, until his current rockstar status that isn't showing any signs of slowing down.
Josh Kiszka's Quick Facts
Birth Date: April 23, 1996
Birth Place: Frankenmuth, Michigan
Nationality: American
Zodiac Sign: Taurus
Siblings: Jake Kiszka, Samuel Kiszka and Veronica Kiszka
Children: None
Relationship Status: In a relationship
Most Successful Songs: Highway Tune, Black Smoke Rising, Light My Love, Heat Above, Meeting the Master (all Greta Van Fleet songs)
Earnings: Undisclosed
Net Worth: Estimated at around $3-5M
Social Media: @joshmkiszka (Instagram)
Awards: Loudwire Music Award for Best New Artist (Greta Van Fleet, 2017); iHeartRadio Music Award for Rock Song of the Year ("Safari Song" 2019); Fryderyk Award for Best Foreign Album (Anthem of the Peaceful Army, 2019); Grammy Award for Best Rock Album (From the Fires, 2019); and Total Guitar Award for Best Guitar Solo of the 21st Century ("The Weight of Dreams", 2023).
Josh Kiszka's Birthplace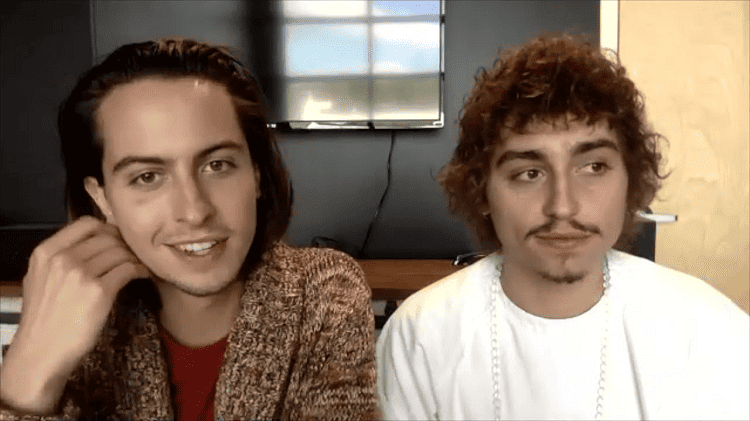 Joshua Michael Kiszka, more commonly known as Josh Kiszka, was born in Frankenmuth, Michigan, where he also grew up and started his musical journey.
He was born on the 23rd of April 1996, along with his twin brother Jake. Together with Sam, their younger brother, they went on to form Greta Van Fleet in 2012.
Josh seemed to be drawn to classic rock music, soulful vocals, and heartfelt lyrics, which certainly played a part in his development as a singer, and the genesis of his band, together with his brothers Jake Kiszka (electric guitar), Sam Kiszka (bass, keyboards), and Danny Wagner (drums).
Josh Kiszka's Parents
Josh Kiszka's parents are Kelly and Karen Kiszka. They are responsible for bringing 75% of the band to the world, so rock & roll sure seems to run in the family!
His father, Kelly Kiszka, is also a musician and still performs under the name "Papa Kiszka". He's a singer and harmonica player who is playing blues with a variety of bands in the Michigan area.
The musical legacy didn't start with Josh's parents, though. It goes back even further to Frank Kiszka (9/11/1928 – 4/28/2023). Frank was already a performer by age 12, played with several different groups and even formed his own band, called the Czech Notes. He was even inducted into the Michigan Polka Hall of Fame in October of 1991.
Josh Kiszka's Early Life
Josh Kiszka grew up in a musical family, which surely affected his interests, ambitions, and life choices. The fact that his two brothers were also interested in music was a driving force that eventually led to the creation of Greta Van Fleet.
Josh, Jake, and Sam didn't take long until they were checking out the records in their parents' collection, and that is where they found a whole new world of inspiration. They were left in awe by the sounds of classic rock bands such as Led Zeppelin, Pink Floyd, Deep Purple, and much more.
There isn't a lot of information available about Josh's life in school, only that he finished high school in his hometown.
The fact that Josh grew up in an environment so full of music alongside his brothers, and his family who supported them in their endeavors must have been decisive in their lives, leading them to pursue their passion and go on to form Greta Van Fleet.
Josh Kiszka's Professional Career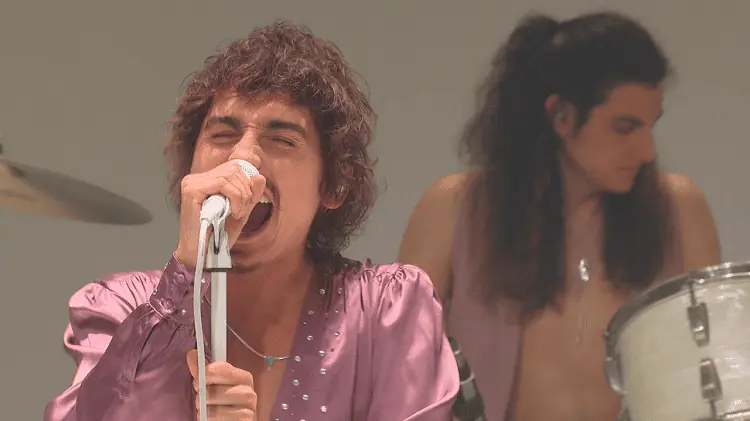 Josh's professional career started alongside his brothers, Jake and Samuel when they started Greta Van Fleet in 2012. The genesis of this name can be traced back to an acquaintance of the band who lives in Frankenmuth, their local town.
Gretna Van Fleet was approached by the band for permission to use most of her name for their band, which she accepted.
Greta Van Fleet started by performing locally, in Frankenmuth's venues, as well as in nearby cities where they were able to book shows. Josh's voice, style, and expression didn't take long to become one of the band's most defining aspects.
This didn't arrive without a series of comparisons and even accusations of taking too much from Robert Plant's style. This has been present in their lives for a long time, although it didn't affect their rise to fame and their search for their own sound.
They released a couple of singles in 2013, "Cloud Train" and "Standing On", which feature their original line-up, composed of the three Kiszka brothers and Kylie Hauck on the drums.
GVF released their debut EP From the Fires in 2017, which features soulful guitars, vocals that are dripping with emotion and personality, and a grooving rhythm section that lays the foundation for an amazing story to be told.
One of the singles from their debut EP, "Highway Tune", pushed them into a much brighter spotlight than they had ever been in the past. This song, however, had its seed planted way back, as the lyrics had already been written by Josh in 2010.
This was also the first recording that featured Danny Wagner on drums, who had come in to replace the original drummer, Kylie Hauck. By this time, the band showed a lot of promise and their fans were certain that they were about to see them move on to bigger stages and screens.
The following year (2018), they released their debut album, Anthem of the Peaceful Army. At this point, the band was already rock solid in comparison to their early days, and they had proven their worth enough to start taking their classic sound to the rest of the world, as Frankenmuth was already too small for them.
In 2021, Greta Van Fleet released The Battle at Garden's Gate, their second studio album. This record sold 87,000 copies in its debut week in the USA, and debuted at number 3 on the Billboard 200, solidifying the band's place among the best rock & roll bands of today.
Their latest release is their 2023 album, Starcatcher. The band's intention with this record was to go back to a more raw sound, paying tribute to their earlier years when they used to play in the garage.
While it still received some criticism comparing select songs to Led Zeppelin's work, there were also statements that this felt like their most consistent and complete record to date, indicating that they are indeed pursuing and finding their own voice in the music industry.
As far as awards go, the band has achieved quite a lot, given the fact that they are still young and most likely haven't completely matured yet.
Their first award was granted in 2017 by Loudwire Music Awards. They won "Best New Artist".
They've been nominated for a total of 4 Grammys, having won the "Best Rock Album" Grammy in 2019 with From the Fires.
They won a Fryderyk Award in 2019 in the category of "Best Foreign Album" with Anthem of the Peaceful Army, and in the same year, they were nominated for 2 iHeartRadio Music Awards (Rock Artist of the Year and Rock Song of the Year). They won the latter with "Safari Song".
Their last award was granted in 2023 by Total Guitar Awards, in the category of "Best Guitar Solo of the 21st Century" on their song "The Weight of Dreams" from The Battle at Garden's Gate.
Josh Kiszka's Video Footage
Here you can find a small compilation of video footage featuring Josh Kiszka and Greta Van Fleet performing live, in the studio, and giving interviews to the public.
1. Compilation of Josh Kiszka's Moments in Live Performances
2. Josh Kiszka's Interview with Virgin Radio in 2021
3. Act 1 of Live at the Red Rocks Amphitheater
4. Greta Van Fleet at Pinkpop Festival 2022 playing "The Weight of Dreams" and "Highway Tune"
5. Greta Van Fleet's Music Video for "Meeting the Master"
Josh Kiszka's Dating and Relationship History
Up until recently, there was barely any information about Josh Kiszka's relationship history or even about his sexuality. That all changed in June 2023 when he publicly came out, stating that he has been in a same-sex relationship for the past 8 years.
Josh says that he decided to come forth with this statement because he felt it was important to speak out at a time when LGBTQ individuals are being targeted, persecuted, and seeing laws being passed that oppress them.
He also highlighted that he felt like he would have a huge target on his back after making that statement, but in reality, what he found was very different from that.
As Greta Van Fleet climbed up on stage in Nashville to start their Starcatcher world tour, they were received with love, support, respect, and an overall positive reaction from the fans, who have taken to social media to express how much they love Josh and the rest of the band.
This concert did not end without a sentimental moment for Josh, when the crowd held up multicolored paper against the flashlights on their phones during "Light My Love", one of the bands, ballads, creating a beautiful visual effect in the whole venue, which had Kiszka tearing up with emotion.
Josh Kiszka's Discography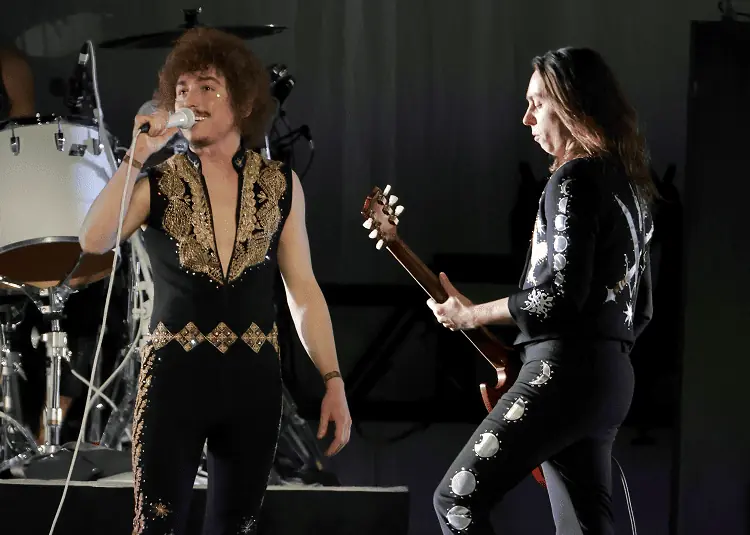 Josh Kiszka has always released new music with his band, Greta Van Fleet, and not under his own name.
They have a total of 3 studio albums, 4 live albums, 2 EPs, 15 Singles and 6 Music Videos.
Check below for a rundown of their releases over the years (everything was released by their label, Republic Records):
Studio Albums
Anthem of the Peaceful Army (October 19, 2018)
The Battle at the Garden's Gate (April 16, 2021)
Starcatcher (July 21, 2023)
Live Albums
Strange Horizons 2021: Live from Nashville (April 14, 2022)
Strange Horizons 2021: Live from Bridgeport (April 15, 2022)
Strange Horizons 2021: Live from Chicago (April 16, 2022)
Strange Horizons 2021: Live from Los Angeles (April 18, 2022)
EP's (Extended Plays)
Black Smoke Rising (April 21, 2017)
From the Fires (November 10, 2017)
Singles
"Cloud Train" (2013)
"Standing On" (2013)
"Highway Tune" (2017)
"Safari Song" (2017)
"When the Curtain Falls" (2018)
"You're the One" (2018)
"Lover, Leaver" (2019)
"My Way, Soon" (2020)
"Age of Machine" (2020)
"Heat Above" (2021)
"Built by Nations" (2021)
"Meeting the Master" (2023)
"The Falling Sky" (2023)
Music Videos
"Highway Tune" (2017)
"When the Curtain Falls" (2018)
"My Way, Soon" (2020)
"Age of Machine" (2020)
"Heat Above" (2021)
"Meeting the Master" (2023)
FAQs – Frequently Asked Questions About Josh Kiszka
Question: What do John Kiszka and Greta Van Fleet think about the Comparisons to Led Zeppelin?
Answer: By now, Josh and the rest of Greta Van Fleet's members are more than used to comparisons and criticism regarding Led Zeppelin and the similarities between their music.
They've always taken them in stride, acknowledging them as one of their biggest influences since an early age, but not without highlighting their strong will to create a unique signature sound that reflects their energy as artists.
Question: What is the Most Successful Album by Greta Van Fleet?
Answer: As of today, Greta Van Fleet's most successful record is their second EP (Extended Play), From the Fires, released on November 10, 2017. It has sold over 600.000 copies worldwide and it contains some of their biggest hits such as "Highway Tune", "Black Smoke Rising" and "Safari Song".
Question: Did Josh Kiszka from Greta Van Fleet recently come out?
Answer: Yes, Josh Kiszka recently came out, motivated by the rise of anti-LGBTQ laws in many places around the world. He felt like it was important to use his platform to speak about this topic, and was received with praise, love, and respect from his fans around the world.
Research Citations:
https://www.rollingstone.com/music/music-features/greta-van-fleet-singer-josh-kiszka-on-why-he-came-out-1234806138/
https://wikibiography.in/josh-kiszka-wiki-bio/
https://www.theringer.com/music/2018/10/19/17999516/greta-van-fleet-anthem-peaceful-army-band-review-rock-n-roll
https://en.wikipedia.org/wiki/Greta_Van_Fleet_discography
Continue reading: