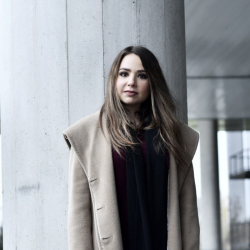 Latest posts by Tena Gasparac
(see all)
Curly hair, unique mustache, and barefoot performance? Can you guess which musician I'm talking about? Of course, it`s the one and only Josh Kiszka.
Born in Frankenmuth, Michigan, United States, on April 23, 1996, Josh Kiszka is a well-known musician, songwriter, composer, lyricist… And yes, the list goes on…he is also a social media influencer, cameraman, and entrepreneur.
Josh has achieved widespread recognition as a member of a successful rock band with a quite peculiar name. Indeed, the talented Kiszka brothers started their rock band, Greta Van Fleet, in 2012. Exactly ten years ago!
The members of this quite eccentric American rock band are Josh Kiszka (vocals), Jake Kiszka (guitar), Sam Kiszka (bass guitar, keyboards) and Danny Wagner on drums. Considering the surnames of band members, we can safely say that music talent runs in the Kiszka family.
His older brother Jake and younger brother Sam are talented musicians as well and Danny Wagner, one of Josh`s close pals.
Even though the frontman role suits him very well, Josh is not just a gifted singer but also a writer and composer. With his band, he has put out a number of EPs, singles, and albums. Among their best works are songs Black Smoke Rising, From the Fires, Anthem of the Peaceful Army, and The Battle at Garden's Gate.
In addition to the already impressive career of the 26-year-old Josh, he also composed the "Safari Song" for Aquaman, a superhero movie featuring Jason Momoa as the title character.
But just giving you a brief career overview is simply not enough. Let me properly introduce you to this talented singer (& very possibly add another band to your Sportify`s favorites list). Let`s get started!
Full Name:

Joshua Kiszka

Birth Date:

April 23, 1996

Birth Place:

Frankenmuth, Michigan

Nickname:

Josh

Nationality:

American

Zodiac sign:

Taurus

Siblings:

Jake Kiszka (Twin), Samuel Kiszka and Veronica 'Ronnie' Kiszka

Children:

None

Partner/ Spouse:

Single

Most successful songs/ albums:

Highway Tune, Safari Song, Black Smoke Rising, When the curtain falls…

Earnings:

Unknown

Net worth:

$2 millions

Social media:

Twitter:

@joshkiszka

Instagram:

@josh_gvf

Awards: 

Grammy Award for Best Rock Album 2019,

New Artist of the week by Apply music,

Fryderyk for Best Foreign Album in 2019,

'iHeartRadio Music Awards for Rock Song of the Year' in 2019,

'Loudwire Music Awards for Best New Artist' in 2017

Known For:

Aquaman (soundtrack) , Unpregnant and Greta Van Flee
Early Life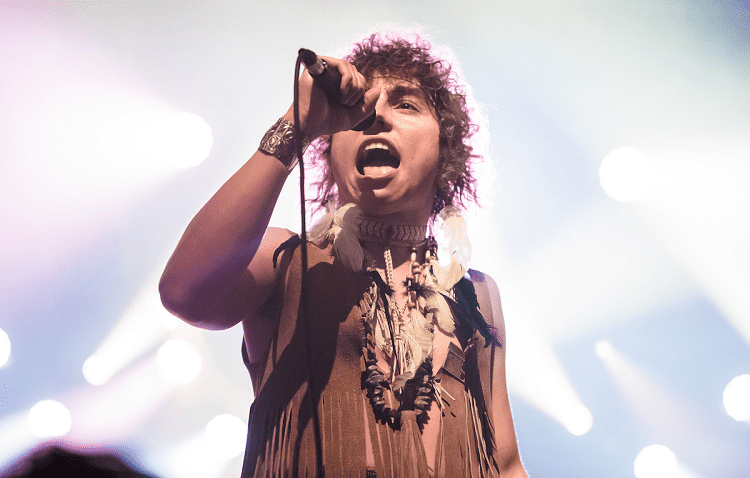 Josh Kiszka grew up in the great state of Michigan, to be more precise, in Frankenmuth (fun fact: Frankenmuth translates to "Courage of the Franconians.") Since his father was a professional musician, he and his siblings were exposed to the arts at a very young age.
Not surprisingly, since he came from a musical family and always knew that singing is his calling. However, things didn`t go as smoothly as planned. Even though he has always had a passion for music, it wasn't until he finished college that he decided to make a career out of it. Turns out the good things are worth waiting for.
Not much is known about his academic background. In his hometown, he graduated from high school level of education. What we do know, however, is that he was a high school theatre major. 
I always believe that passion is the most powerful fuel. Being passionate about music since a young age has inspired Josh to become a big name in the music industry. In addition, Josh`s dad encouraged him to follow his dreams, which ended up being a big push on his journey in pursuing a career in music.
Career
As I`ve already mentioned, Greta Van Fleet was formed in 2012 by the Kiszka brothers, Joshua, Jake, and Samuel. 
Wonder the origin of this unusual band`s name? Gretna Van Fleet is a local resident of Frankenmuth and gave her approval for the band to use her name as its moniker. Even today, Ms. Van Fleet continues to support the band.
There's still a lot of mystery surrounding Josh and his band, even though they're popular. For example, there is much speculation over whether or not Josh and Jake Kiszka are actually twins.
So, let me fill you in on the specifics! Sources say that Jake, the band's guitarist, and Sam, the group's bassist, are Josh's identical twin brothers. In fact, their best buddy and now drummer Danny Wagner is the only band member who isn't a sibling. And when did Danny join the band?
When Kylie Hauk departed the band, Danny Wagner took her on drums. Throughout their career, the band has steadily climbed to prominence. They initially gained popularity with a string of singles before moving on to album-length releases.
The singles Cloud Train and Standing On are two examples, both of which came out before Kylie Hauk quit the band.
After a while, they released their debut single called Highway Tune, which included their new drummer Danny Wagner. An interesting fact is that the lyrics for the hit were written in 2010. 
Anthem of the Peaceful Army, whose title Joshua said came from a poem, and The Battle at Garden's Gate, released in early 2021, would be the band's subsequent studio efforts. After Joshua and his bandmates recorded song after song that quickly raised to the top of the US Billboard charts, they were showered with accolades and honors.
Highway Tune, Black Smoke Rising, and the album From the Fires each won a Grammy, and the band took home four total.
Things really started to roll. The band has also made appearances on shows like SNL, Showtime, and Jimmy Fallon's Tonight Show. In contrast to his jazz and rock-loving brothers, Josh was always preferring more global sounds within the band. That is also very visible in their musician aesthetic. 
Musical Style and Influences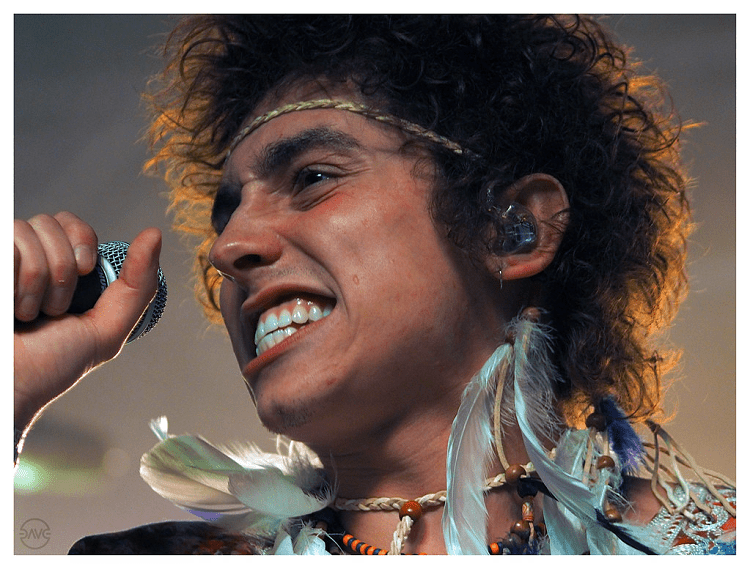 Some have compared Josh's growls, shrieks, and rock yodeling to that of Led Zeppelin's lead singer, Robert Plant. Josh has said that he wasn't aiming to sound like Plant from Led Zeppelin, despite his admiration for the band's music and the impact it had on him.
When asked about this in an interview in 2018, Plant called Josh "a beautiful little singer," drawing comparisons to him and Robert Plant. Josh has cited Wilson Pickett, Joe Cocker, Sam & Dave, Dennis Rousseau, John Denver, and Aretha Franklin as musical influences. 
When it comes to a fellow musician, Joe Cocker, known for his erratic body motions onstage, served as inspiration for his choreography or moves while performing with the band. All in all, it`s easy to understand that Greta Van Fleet, led by Josh, combines the best of what the music scene has to offer.
In a podcast from 2017, Josh discussed his interest in Andean, Indian, and Native American musical traditions. Music is "a spiritual language evocative of those things which make us feel glad to be alive and too human," as Josh put it. 
Josh`s dynamic range, full of strength and character, is one of the most thrilling aspects of his voice. He further asserts that he did not employ the usage of autotune or backing tracks in his live performances or recorded material. 
What I find particularly interesting is that Josh writes his songs with the intention of telling a story. Being as multi-talent as he is, literature classics have always played a big part in his expression.
Literature by Aldous Huxley, Ernest Hemingway, and John Steinbeck was among those he read as a child and that he now considers having had the greatest impact on him.
Kiszka claims that Henry David Thoreau is one of his major influences. For those who aren`t familiar with his work, he was an American intellectual from the 19th century.
One of the most influential members of the transcendentalist movement, Thoreau held the view that individuals were basically good at heart but may be influenced by the evils of society and the state. As a reaction to the dominant movements of the time, this one prioritized intuition over empiricism, which is understandable for those who care about such things.
When we listen to Greta Van Flee, it is obvious that Kiszka is inspired by so many influences, resulting in such an original sound.
Personal Life
There is still a lot we don't know about Joshua's background (I know, I wish he wasn`t so mysterious!). Even though there is no official information put other there, some of his followers believe that he is still single. He has not commented on his relationship status, despite the fact that he has uploaded an Instagram photo of himself and a pal.
Through the years, he has made every effort to keep his dating life and status under wraps. His personal life is kept private and he solely talks about work. Many speculations circulated that he was seeing a female companion, but his camp never acknowledged the speculation.
Currently, he is focusing solely on his music career. He has high aspirations and is actively working toward them by immersing himself in music and becoming one of the world's finest artists. He has stated categorically that he is currently focusing only on his music.
Josh Kiszka Awards
In 2019, his American Rock Band was nominated for four categories at the Grammys, giving them a shot for Best Rock Album. Aside from taking home the Best New Artist prize at the 2019 Loudwire Music Awards and the Rock Song of the Year trophy for their work on "Safari Song," the band also swept the iHeartRadio Music Awards.
Josh Kiszka Social Media Life
Twitter, Instagram, YouTube, and Tiktok are among the platforms where he maintains a fairly active presence. Because of the fervent support he receives from his followers, he claims he's motivated to continue being active.
TikTok Viral Video
Joshkiszkashair, the owner of a TikTok account, uploaded 11-second footage of the band's 2019 SNL performance on July 15, 2021. In this clip, Josh sings "You're the One," and his expressive face and hands, as well as his unique voice, are the focal points.
Despite barely having 12,000 views as of September 2021, the original video sparked hundreds of TikTok films responding to Josh's fashion and appearance or "dueting" with the singer using over-the-top hand gestures.
This parody of the original video became a huge hit on the video-sharing platform TikTok. The original account holder produced a follow-up video on July 20 in which she said that she had intended to laud the band and Josh's sense of fashion.
There was a considerable backlash to Josh's personal style in the video clip, but the subsequent video (which had over 400K views even by the beginning of September 2021) claimed that the short ultimately helped increase the band's profile and attract new listeners.
You're the One returned to the Billboard charts shortly after the 11-second clip went viral, with streaming of the song increasing by 508% and sales skyrocketing by 1,900%. The total sales of the band's albums grew by 122%.
There have been rises in popularity for other Greta van Fleet songs as well. The first Tiktok video shared by Greta van Fleet featured Josh's vocals on a new song called Heat Above, the music video for the song, a live performance, and photos of massive audiences and enthusiastic fans at one of the first gigs of their 2021 tour.
Josh had said, ironically, "No, I honestly don't really know what that is, I kind of have a concept, but I don't know how it functions" when asked about Tiktok in an interview three months before the viral video.
This is a really good example of how social media has influenced the perspective of music in ways I could never have imagined before, and I find that really interesting and funny. 
John Kiszka's Personal Style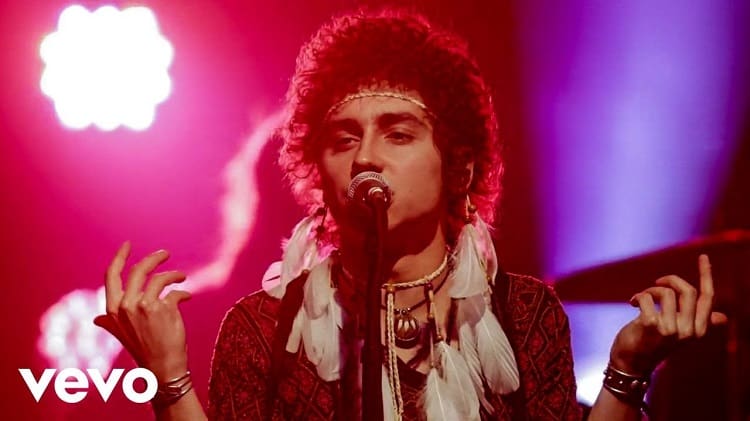 It's safe to say that you've heard of Josh because he's the band's famous lead singer. However, one of the things that makes him special is his style. It is stated many times that his followers want him to keep his style completely distinct from anyone else's.
As well as maintaining his fashion style, he maintains his mental health as well. He believes that meditation is the best way to maintain both his physical and mental wellness. 
Q & A
Question: What Ethnicity is Kiszka?
Answer: Polish. Kiszka family is an extinct Polish noble family.
Question: Is Josh Kiszka Native American?
Answer: In spite of the fact that Kiszka is not Native American, he noted that the Chippewa tribe, an Indigenous people living in northern Michigan and Canada, "had a particularly profound impact on my life, having been exposed to their ceremonies and customs during my early years growing up in Michigan."
Question: What does Led Zeppelin Think about Greta Van Fleet?
Answer: Robert Plant does not have an issue with Greta Van Fleet, according to the Detroit Free Press. Furthermore, he praised the vocal stylings of Greta Van Fleet's singer, Josh Kiszka, for evoking the music of his band's album Led Zeppelin.
Bibliography