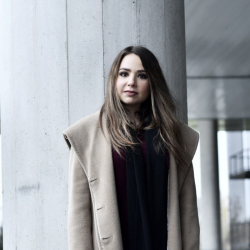 Latest posts by Tena Gasparac
(see all)
"I never wanted to be in the center of media attention, but with Prince, it couldn't be otherwise," said Canadian businesswoman Manuela Testolini. The mysterious ex-wife of Prince, who started filling headlines regardless of her relationship with His Royal Badness, is charming, seductive, and talented. Let me tell you more about her. 
Manuela Testolini was born in Toronto, Canada. As the founder and president of Gamillah, Inc., she is also famous for her other ventures, such as a line of designer candles. Even though Manuela is best known for her five-year marriage to Prince, but she has so much more to offer. Regardless, her love life always sparked a huge amount of interest, and understandably so.
First, her high-profile marriage and subsequent divorce from Prince garnered headlines, and then she rekindled romance with Eric Benét a few decades later caught the public's attention as well.
She has said that being recognized as Prince's wife was a boom to her career and philanthropic endeavors, despite the fact that she disliked the spotlight it brought. Considering her many layers, let's unravel everything we know about this Canadian enigmatic celebrity.
Quick Factsheet
Full Name: Manuela Testolini

Birth Date: September 19, 1976,

Birth Place: Toronto, Canada

Nationality: Canadian

Zodiac sign: Virgo

Siblings: Roberto Testolini (rumored)

Children:

Amoura Luna Benét, Lucia Bella Benét

Partner/Spouse: Prince (2001 – 2006),

Eric Benét (M. 2011)

Known For: Founder of

In A Perfect World

, Charity work

Earnings: N/A

Net worth:

$

6 –

$8 million

Social media: Instagram (@manuelatestolini)
Awards: Award of Service from United Communities Against Poverty, the GuideStar Platinum Seal Award, and the Boys & Girls Clubs of America's Fearless Leader Award.
Manuela Testolini career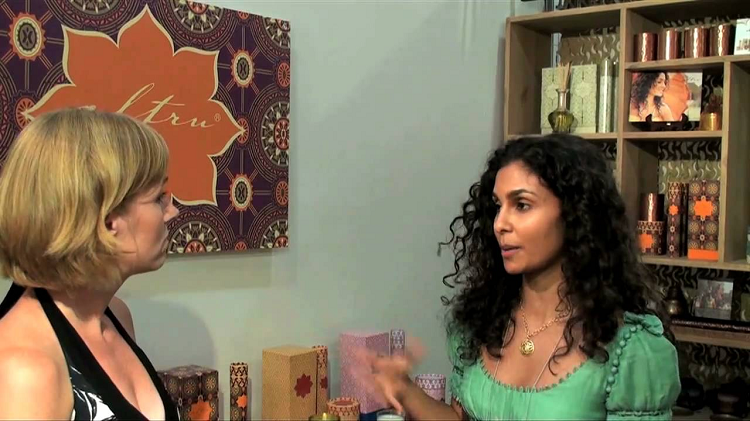 Manuela Testolini, a successful Canadian businesswoman, was born to an Italian father and an Egyptian mother on September 19, 1976.
It`s very hard to find a lot of information on her childhood, however, it is known that while she was a child, she spent many summers in her mother`s home country Egypt. She also always had a soft spot for art, so Manuela started dancing at a young age and regularly performed for her loved ones. 
In her early adulthood, she completed her undergraduate degree in Law and Sociology at York University in Toronto, and graduated with a degree in both studies. After her first academic success, Manuela then relocated to the United States, where she has been actively involved in social justice causes since. 
After receiving her degree from the university, Manuela began a career as a lawyer; however, she was dissatisfied with the way the law was practiced, and as a result, she decided to take some time off and begin volunteering in a shelter for the homeless.
As Manuela stated, she soon became "disenfranchised by the legal system and took some time off to volunteer at a homeless shelter," which led to her interest in charity work.  In her life, things started getting interesting at this point. 
The human rights movement has always been very important to her, and she gained first-hand knowledge of the court system's flaws and injustices through her studies and voluntary activities.
Her genuine philanthropy made her stand out among the other celebrity wives, and she devoted her life to this cause, but it also consequently lead her to meet her future husband. Yes, you`ve guessed it – she soon met the Prince himself. But more on that a bit further in the article.
Fast forward decades after, she now advocates for a wide variety of nonprofit causes because of her charity work and is actively involved in a number of them. As her involvement grew, Manuela became a major influence behind a wide variety of charitable initiatives, from food and clothing drives to music, art, and nutrition initiatives. What a good influence!
She later founded a non-profit organization called "In a perfect world", and currently serves as its president. The organization provides education and support to at-risk youth in places around the world, including Mali, Malawi, Senegal, Haiti, Nicaragua and Nepal.
For its services, Manuela`s foundation has received the United Communities Against Poverty Service Award, the GuideStar Platinum Seal Award, and the Boys and Girls Clubs of America Fearless Leader Award.
Among her greatest values is having a good heart. Educating and creating awareness among the new generation of children is therefore so important to her. "Our mission is to empower kids to change the world, through the power of art, mentorship and education," she explains. "It's an extension of the work I was doing with Prince during our time together. I actually just wrapped a series of virtual workshops teaching little kids how to be changemakers."
What I like a lot is Manuela's aim to send a very important message – and that is her firm confidence in the power of children to alter their futures which is seen through the work of her own foundation, 'In a perfect world,' and the continuous support of numerous community groups. 
In addition to 'In a perfect world,' she also serves as president and CEO of Gamillah Inc., a socially engaged firm that seeks to help selected non-profit groups while also promoting cultural and economic concord through artistic means.
In the year 2020, she joined The Virtue Project as an advisor and business equity council member. But that`s not all – In addition, she joined Kiss The Ground as a member of the committee advisor for the institution. Kiss The Ground is a non-profit organization whose mission is to awaken individuals to the possibilities in their lives.
The Prince Era in Her Life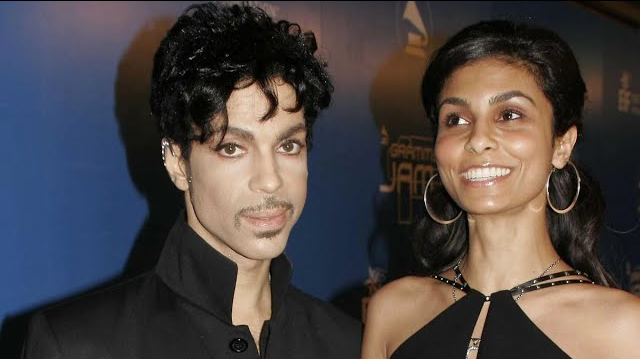 As you already know by now, her charity brought her to her future husband, and that happened in a very interesting way. In her role as a consultant for Prince's organization, Love4OneAnother, singer Manuela Testolini was introduced to the artist. 
So, how it happened? In 2001, Prince, who was married to Mayte Garcia from 1996 to 2000, met Testolini through this charity collaboration. To be precise, Testolini was working with a women's shelter that was facing closure. When she reached out to philanthropic organizations to help save it, Prince's organization Love 4 One Another responded first. 
Eventually, once his divorce from his first wife Mayte Garcia was confirmed, the two started dating and tied the knot on Christmas Day, 2001.
When they tied united in marriage, she was barely 25 and he was 43. There is quite a difference in age between the two, but in the world of celebrities, it isn't surprising.
According to rumors, only close family and friends attended the ceremony. Upon marrying, the happy pair relocated to Toronto to be nearer to Manuela`s family. There, they spent several years living opulently. 
"Prince and I had such fun living in Toronto," Manuela said "It was all very normal, really. We used to ride our bikes from home on the Bridle Path all the way to Sunnybrook Park to meet my family, barbecue and play badminton."  Later information, however, indicated troubles in the paradise.  The couple had separated in 2004 for reasons that were not disclosed and she had subsequently filed for divorce. That divorce, however, was unofortunately far from easy.
During the divorce proceedings, Manuela allegedly requested $42,500 per month so that she could maintain the lifestyle she had built with Prince. Furthermore, Prince locked Testolini out of their home in Chanhassen in May 2005, according to court documents unsealed in 2017.
In addition, the document reveals that Prince removed Manuela's credit cards, packed up some stuff, and hid it in a vault at Paisley Park. According to reports, he destroyed their house as well.
Testolini also claimed Prince kept several personal items worth $185,000, including a gold and diamond earring set, photographs, and scrapbooks. Moreover, he kept videos of the songs he had written for her, Gamillah and Another Girl.
In a 2006 interview with People, Manuela`s private attorney said that even though Prince did not want the divorce, he did not fight the petition for divorce.The couple, both of whom identify as Jehovah's Witnesses, reportedly sought guidance from religious leaders in the city of New York, but were unable to resolve their issues. 
After finalizing their divorce in 2007, Manuela reverted to using her birth surname after previously using Nelson as part of her married name (Prince`s full name is Prince Rogers Nelson).
Manuela Testolini Relationship with Eric Benét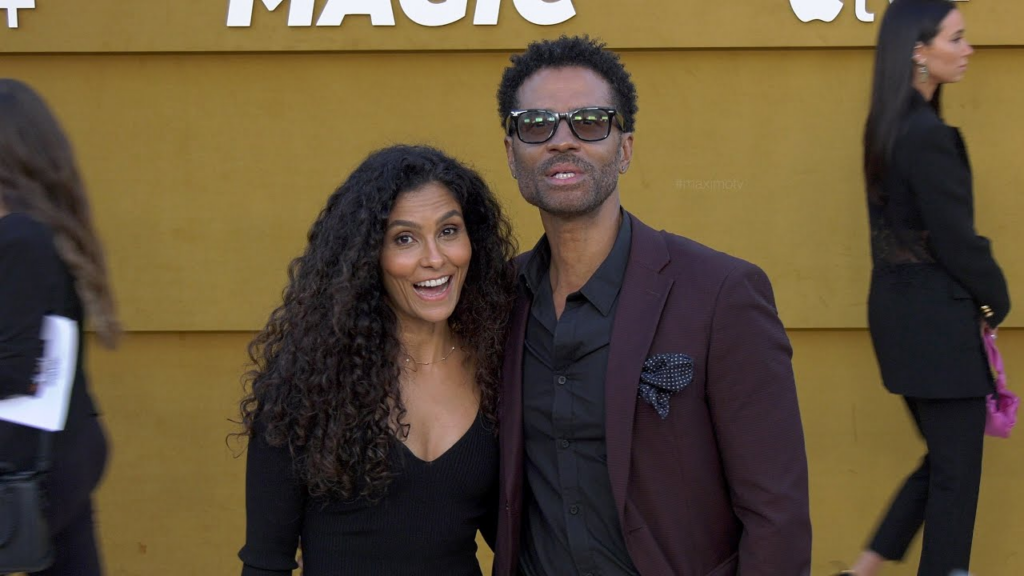 In the wake of a turbulent divorce, Manuela Testolini began a new chapter in her life.
After initially meeting at a party during Los Angeles Fashion Week during 2009, Manuela Testolini subsequently started dating Eric Benét, who is a singer and songwriter who specializes in R&B and neo-soul music.
Very surprisingly, Benét admitted in an episode of the podcast titled "The Red Pill" in August 2018 that he dated Manuela for a full two months prior to finding out that she had been married to Prince in the past. It turns out that he found out this information only after confronting her about the difficulty of her divorce. 
However, he didn't find an issue in that and continued to pursue her. On July 31, 2011, the pair tied the knot. A famous singer ended up penning the song "Spend My Life With You" and proposing to her with a huge and spectacular diamond ring. 
India, Benét's daughter from a previous relationship with the late Tami Marie Stauff, was one of the most important wedding guests.
Testolini gave birth to their first child, a daughter named Lucia Bella Benét, on December 21st, 2011. During the month of July 2014, the couple had their second daughter, Amoura Lynn Benét. 
When talking about his new wife, Benet gushed:
"Manuela is living up to every expectation and showing herself to be the best mother in the world, despite the fact that she is flawless in every aspect. She has such a caring, sensitive, and loving demeanor."
The amorous couple recently celebrated their ninth wedding anniversary and report that their love for one another is stronger than ever.
Testolini marked that occasion by posting a sweet photo with her spouse along with a heartfelt message expressing her love for him on the big day.
The mom of two also doted on her lovely daughters and honored her daughter Amoura Luna's sixth birthday in July 2020 by posting a heartwarming birthday message on social media. One of the things I find inspiring is how she teaches her daughters the importance of philanthropy. As a result, both of her daughters is a Junior Ambassador for the charity she runs.
Scandals & Controversies
Sources close to Manuela Testolini and Prince have indicated, following their divorce, that the split was amicable, and the two stayed on good terms until his death from an overdose of painkillers in 2016. This information was provided after their divorce.
Following the unexpected passing of Prince, the 'Star Tribune' filed a motion in court to publicly release the divorce papers in hope that they would reveal information about his heirs as well as the reason why he was required to take painkillers. The divorce papers had previously been kept hidden from the public eye.
After that, Testolini had made an effort, but it was ultimately fruitless, to keep the divorce documents under wraps. After the papers were made public, it was revealed that the pair once enjoyed a lavish lifestyle during their more prosperous times and frequently hosted large parties in the wake of major award ceremonies such as the "Golden Globes," "Oscars," and "Grammys."
Whenever such occasions occurred, Testolini would engage a personal stylist at a cost of $5,000 per day, and they would also spend a total of $50,000 to organize each party. In addition, she noted that they had accounts with Gucci, Versace, and Valentino, among others.
Two years after the finalization of their divorce, she alleged that Prince did not return some of her personal possessions, including photos and films from her childhood as well as jewelry and other accessories.
Manuela Testolini Today
Today, Testolini continues to serve as the leader of the Perfect world organization. Although Testolini and her family have a home in the United States, they have spent the better part of the past year in Toronto, in order to get away from the anxiety caused by the pandemic.
According to Manuela, it began to feel more and more like a pressure cooker there, so in August of last year, they went across the United States, and our two-month visit evolved into a much longer one.
Since Prince's passing, Testolini also makes it a point to remember and commemorate her ex-husband in any manner she can, given that the nature of their relationship was not always contentious.
Q&As
Question: How old is Manuela Testolini?
Answer: Manuela Testolini is 46 years old. She is born on September 19, 1976.
Question: How Long were Prince and Manuela Married?
Answer: Testolini and Prince were married from 2001-2006. Previously, he was married to backup dancer Mayte Garcia for four years before divorcing her in 2000.
Question: Did Prince ever live in Canada?
Answer: Prince purchased the home in Canada (Bridle Path) after marrying Toronto native Manuela Testolini in 2001. He lived there for approximately five years before the couple divorced in 2006.
Bibliography
Continue reading:
PRINCE BIO: THE GREATEST MUSICIAN TO EVER LIVE
ELTON JOHN BIO: THE STORY OF AN ICON