Latest posts by Tena Gasparac
(see all)
Have you ever heard about Barbi Benton? If not, let me introduce you to this 70s Playboy icon. Let`s do a quick overview
The most well-known fact about this American model, actress, singer, and television personality is that she was Hugh Hefner's ex-girlfriend and the brains behind the "Playboy" brand. She dated Hefner for nine long years!
When it comes to "Playboy," she appeared on two spreads and four covers. In addition, she co-hosted "Playboy after Dark" with Hefner as a TV personality, and she was a featured singer for four seasons on the comedy series "Hee Haw."
With the publication of the album "Barbi Doll" on Playboy Records, she began her solo singing career. This was followed by the albums "Barbi Benton," "Something New," "Ain't That Just the Way," and "Kinetic Voyage." She is also an actress who has appeared in movies including "X-Ray," "Hospital Massacre," and "Deathstalker." Talking about the Multi-talent…
That being said, she has made numerous television appearances, including ones on "Sugar Time!," "Fantasy Island," "The Love Boat," and most recently, "The Girls Next Door." She has also participated as a panelist on "The Hollywood Squares" and "The Match Game-Hollywood Squares Hour," and she has been a guest on "The Tonight Show Starring Johnny Carson." Read on to learn about her impressive career!
Barbi Benton Quick facts
| | |
| --- | --- |
| Birth Date  | January 28, 1950 |
| Birthplace | New York, USA |
| Nickname | Barbi (originally called Barbara) |
| Nationality | American |
| Zodiac Sign | Aquarius |
| Siblings | None |
| Children | Benton Gradow and Ariana Gradow |
| Partner/Spouse | George Gradow ​(m. 1979)​ |
| Most successful songs/ albums | Brass Buckles, The Reverend Bob, Ain't that just the way, Dixie girl |
| Earnings | Over $119, 000/ per year |
| Net Worth | $20 Million |
| Social Media | Not active |
| Awards | TV Land Entertainer Award (2007) |
| Known For | Playboy icon, Actress, Singer |
Young Age And Childhood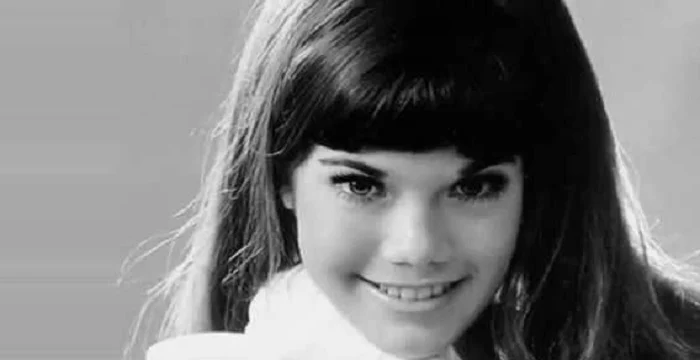 On January 28 (hello, fellow Aquarius!), 1950, in New York City, Barbi Benton was given the name Barbara Lynn Klein to a Jewish family. Her mother worked as an investment counselor, but after the family relocated to Sacramento, California, she opened a gynecology business there. At the same time, her father was a military physician.
Barbi went to Rio Americano High School, where she studied piano, scuba diving (that fact really surprised me!), and other subjects. She also engaged in "tea room modeling" while she was a student. In case you're wondering what it means, "tea room modeling" is a type of modeling that takes place in tearooms, which were popular in large department stores until the early 1980s. During that time, she also enrolled at UCLA to study veterinary medicine, but she sadly had to abandon that goal since she couldn't bear the sight of blood. 
But you probably heard that famous saying: "When one door closes, another one opens", and that is exactly what happened to our Barbi because that was also the time when she started her Playboy career. 
Hugh Hefner, the founder and CEO of Playboy Enterprises and a multibillionaire, approached Barbi Benton during the production of "Playboy after Dark." He was a host of this American television show that was aired from 1969 to 1970.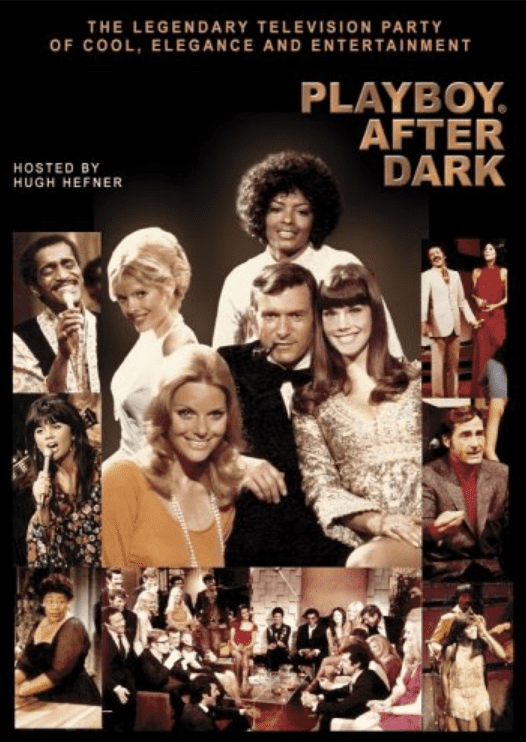 The fun fact was that the popular playboy, who was 42 at the time, said "me neither" when Barbi, then 19, said she had never dated anyone older than 24. 
But Barbi wasn`t an easy target, besides her college boyfriend, Benton also had her eye on actor James Caan, a Golden Globe nominee. Hefner, however, persistently asked her out, and she finally gave in, presumably because it was a group date. 
It didn't take long for the pair to start dating despite their vast age difference.
Barbi Benton made her debut as Barbi Klein on the cover of Playboy magazine in July 1969 and this is where things started rolling. Three other cover shootings followed in March 1970 and May 1972. Additionally, she created two more nude photo layouts between December 1973, January 1975, and December 1985.
In parallel with her modeling career, she also made her acting debut. In the 1970 West German comedy "Mir hat es immer Spaß gemacht" (or to translate it: How Did a Pretty Girl Like You Get Into This Business?, also known as "The Naughty Cheerleader")/
At that time, she also changed her name from Barbi Klein to Barbara Benton because she thought that this surname sounded more American. However, some sources claim that Hugh Hefner was also a big reason behind this decision.
Her acting career started to go in the right direction during her turbulent relationship with Hefner. Barbi Benton was cast in the popular comedy series "Hee Haw" in 1972, which included country music interwoven with comic sketches and one-liners. 
Before quitting the show in 1976 to explore prospects in Hollywood productions, she routinely appeared on the country variety show for four seasons. She made appearances on a number of television programs during this time, including 'Marcus Welby, M.D.' in 1972, 'McCloud' in 1975, 'The Hollywood Squares' in 1978, and 'For the Love of It' in 1980.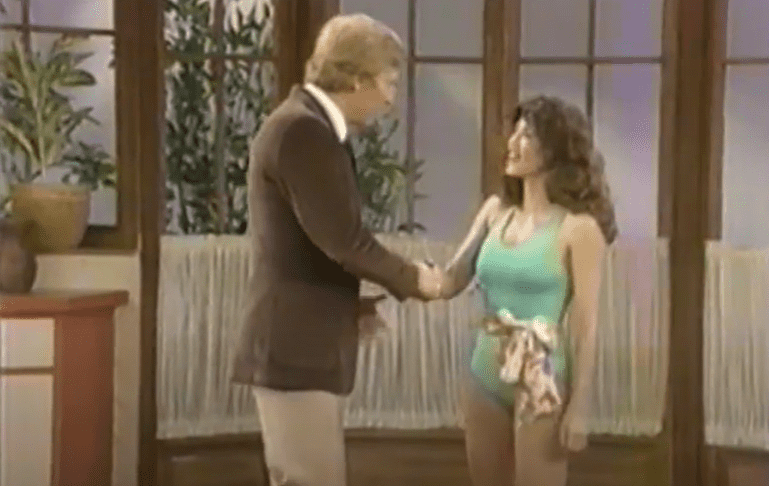 Furthermore, when it comes to shows, Barbi frequently appeared on 'The Tonight Show Starring Johnny Carson' talk show from 1974 to 1980, 'Sugar Time!' in 1977 and 1978, 'Fantasy Island' in 1978 and 1982, and 'The Love Boat' in 1978 and 1987
Hugh Hefner and Barbi spent nine years together before deciding to split up in 1976. In later years, he expressed regret over the decision not to get married, stating it led to their separation.
That being said, Hefner did proposed to her four times. It was after she discovered that he was having an affair that he asked her to marry him for the first time. Three of the proposals were made early in the relationship, and the fourth was made after Benton had already tied the knot.
The other reason for their split, however, was the fact that Hefner couldn`t stay faithful. In spite of their problems, they maintained a close friendship until his death in 2017. Following his death, she said: "When he died, he took a big piece of me with him."
On October 14, 1979, she wed real estate developer George Gradow. He was crazy about her and made her trade the Playboy mansion for a 28-room mansion and six-acre estate in Pasadena. The couple had a son in 1986, Alexander Gradow, and a daughter, Ariana Gradow, born two years later in 1988. 
Barbi Benton truly was pure talent, in addition to her beauty. During that crazy 70s era, she wasn't just a talented actress, but she also tried to explore her vocal abilities. By this time, you probably have guessed that she practically rules the whole scene. Let`s keep on going with her achievements!
With Playboy Records' "Barbi Doll" album, which reached number 17 on the US country charts, she made her debut as a country singer in 1975. Her track, "Brass Buckles," peaked at No. 5 on Billboard's Country Singles chart.
The track "Ain't That Just the Way" from her 1978 album "Ain't That Just the Way" became a hit in Sweden. She went on to make three more country albums on Playboy Records, titled "Barbi Benton" (1975), "Something New" (1976), and "Ain't That Just the Way" (1978). Her pop album, "Kinetic Voyage," was published by Takoma Records in 1988.
She appeared on "The Hollywood Squares" as a guest panelist from 1978 to 1980, and she subsequently made a comeback in 1983 on the hybrid program "The Match Game-Hollywood Squares Hour." 
Barbi also made television appearances on "Doug Henning's World of Magic," "Charlie's Angels," "Tattletales," "Circus of the Stars," "Matt Houston," Mickey Spillane's "Mike Hammer," "Murder She Wrote," and "Riptide."
Following that, she appeared in significant roles in the fantasy adventure films "Deathstalker" from 1983 and the 1982 slasher movie "Hospital Massacre," also known as "X-Ray." In spite of semi-retiring from the entertainment business in 1986, she has played herself in a number of documentaries on Hugh Hefner and "Playboy" in general.
There was no doubt that Playboy played a major role in her life, and she never hid how much it meant to her.
That fact was also proved by her appearance as Hugh Hefner's ex-girlfriend in the television series "The Girls Next Door" between 2005 and 2009. The recent documentaries "Playboy: Inside the Playboy Mansion," "Playboy 50th Anniversary Celebration," "When Playboy Ruled the World," and "America's Book of Secrets" are notable ones.
Major Gigs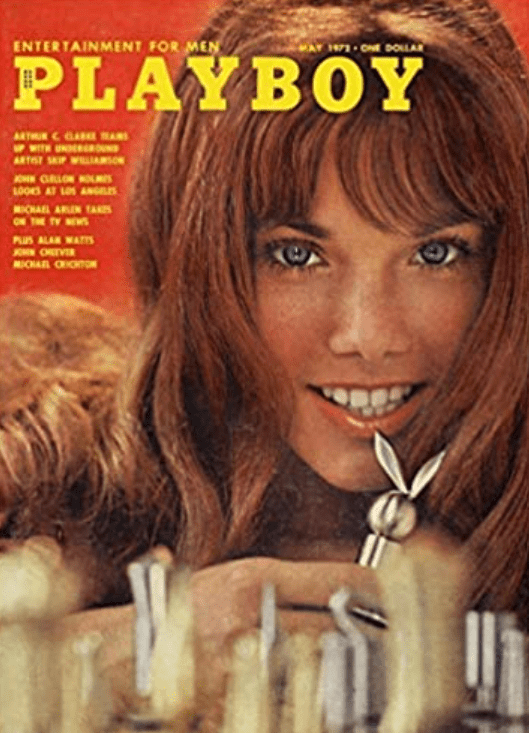 The reason Barbi Benton is so well-known is because of her strong association with Playboy Enterprises and her repeated appearances on the covers and spreads of "Playboy." She was also a four-season regular cast member of the comedy series "Hee Haw," for which she is also renowned.
Recognition And Success
The 2006–2007 season saw a number of repeats of Barbi Benton's "Hee Haw" show appear on CMT; for this, she and the other cast members shared the 2007 "TV Land Award." While her record "Ain't That Just the Way" spent five years at the top of the Swedish charts, her single "Brass Buckles" reached the top five on Billboard's Country Singles chart.
Personal Life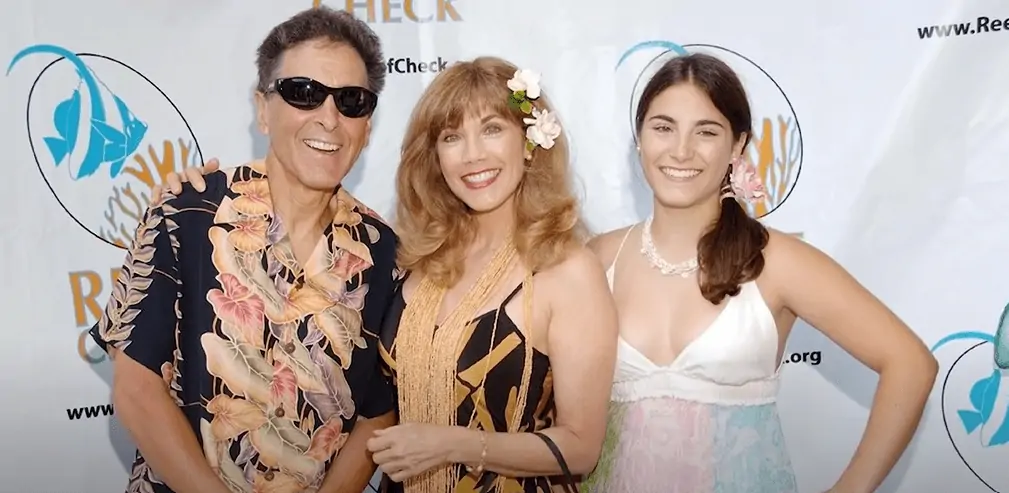 The two children she has with her husband George Gradow are Ariana Gradow, born on July 13, 1988, and Alexander Benton Gradow, born on August 23, 1986.
Barbi Benton's career may have been brief, but she was successful all along the way, and she has accomplished a lot. The singer, model, and actress's current estimated net worth is $20 million, which is unquestionably a large sum.
Since 2002, she has worked as an interior decorator, dividing her time between her homes in Aspen and Los Angeles. 
FAQs
Question: How old was Barbi Benton when she met Hugh Hefner?
Answer: Barbi and Hefner met on the set of his TV show, Playboy After Dark, in 1968 when Barbi was 18 and Hefner was 42. It was claimed that she initially wasn't interested due to their age difference, but the two dated until 1976.
Question: What is Barbi Benton doing today?
Answer: She took a semi-retirement from show business in order to spend more time with her children and husband. These days, the couple divides their time between their Los Angeles home and their Aspen vacation home.
Question: How long did Hugh Hefner date Barbi Benton?
Answer: For nine years. Hefner even confessed to People, "My only regret was not marrying Barbi, because it eventually led to our parting ways."
Trivia
Liz Prince, a former coworker, reportedly asked George Gradow when she was getting married, and she replied that she would when she found someone like Barbi Benton. By chance, Prince knew Barbi's mother and set up a meeting between the two, which ultimately resulted in their marriage.
Her body measurements are ideal at 37-25-37 inches. She stands 5 feet 3 inches tall and weighs 58 kilograms. She has blue eyes and dark brown hair.
Regrettably, Barbi is not active on any social media platforms. It appears that she is not particularly interested in social networks. By exclusively appearing at low-key events following her career, she has been able to maintain a modest profile. She has around 4.7k Facebook fans, over 150 Instagram followers, and about 275 followers on Twitter.
Bibliography
Distractify.  Meet The Ex-Playmate That Hugh Hefner Regretted Not Marrying. Distractify. [Online] February 2022. https://www.distractify.com/p/barbi-benton-now
The famous people. Barbi Benton biography. Thefamouspeople.com. [Online] https://www.thefamouspeople.com/profiles/barbi-benton-34200.php
Tv over mind. Whatever happened to Barbi Benton. Tvovermind.com
https://tvovermind.com/whatever-happened-to-barbi-benton/
News. Amomama. Is Barbie Benton still alive? [Online] June 2022. https://news.amomama.com/291292-is-barbi-benton-still-alive-former-playm.html
People. Hugh Hefner's Longtime Love Barbi Benton on the Last Time She Saw Him: He Thought He Had 'Plenty of Time Left' [Online] October 2017.