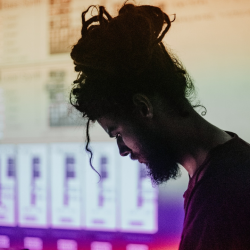 Latest posts by Calum Vaughan
(see all)
Are you a fan of David Bowie and have always wondered how he achieved his iconic makeup looks? Today we're going to discover what kind of makeup this iconic man liked to use and the different makeup looks he used to create some of his most well-known alter-egos.
Bowie's striking makeup looks and personas have been revolutionary over the last six decades, and people are continued to be inspired by his distinctive looks even today. David Bowie's unique style regularly informs modern makeup/fashion trends, so we'll be looking at how David Bowie's iconic makeup is still inspiring fashion designers and makeup artists of today.
We'll also be looking at what makeup David Bowie himself was influenced by. His makeup looks were so unique, but he must have had his own inspirations when creating his unique personas.
Bottom Line Up Front: David Bowie favored pale skin and striking contour lines for his makeup looks and experimented with iconic eye makeup and face art to bring his alter-egos to life. He worked with many up-and-coming makeup artists and continues to inspire fashion designers and makeup artists even after his death in 2016.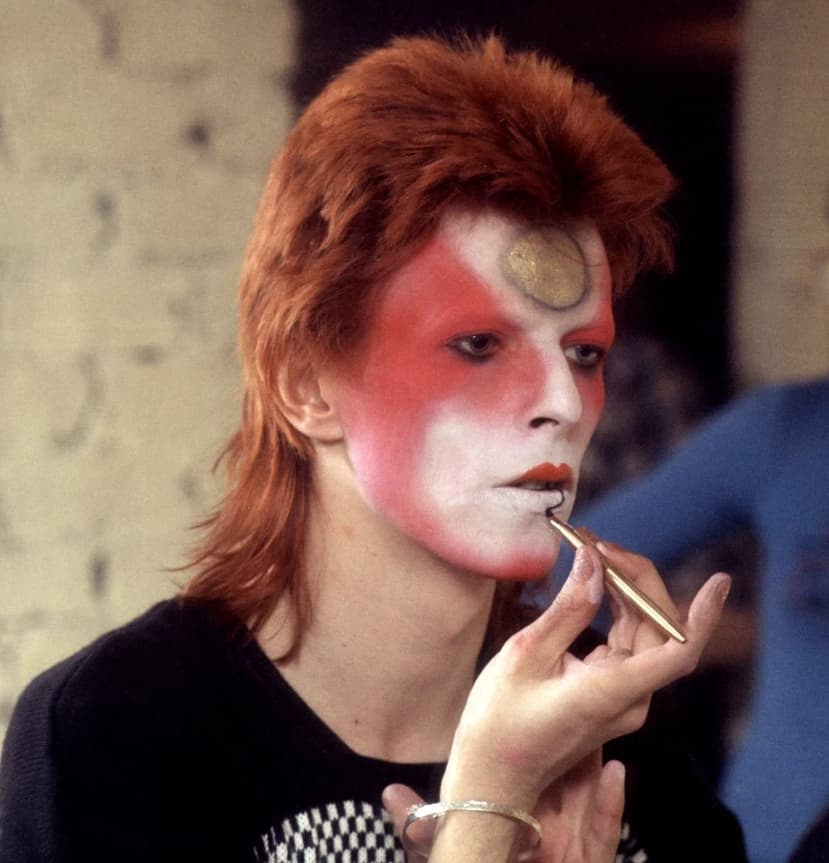 What Makeup Did David Bowie Use?
Let's start with David Bowie's personal makeup choices, and we'll return to his alter-egos later in the article. David Bowie answered questions about his own personal makeup in several interviews and had a few specific preferences for each area of his face.
Let's take a further look into each of these elements now:
Base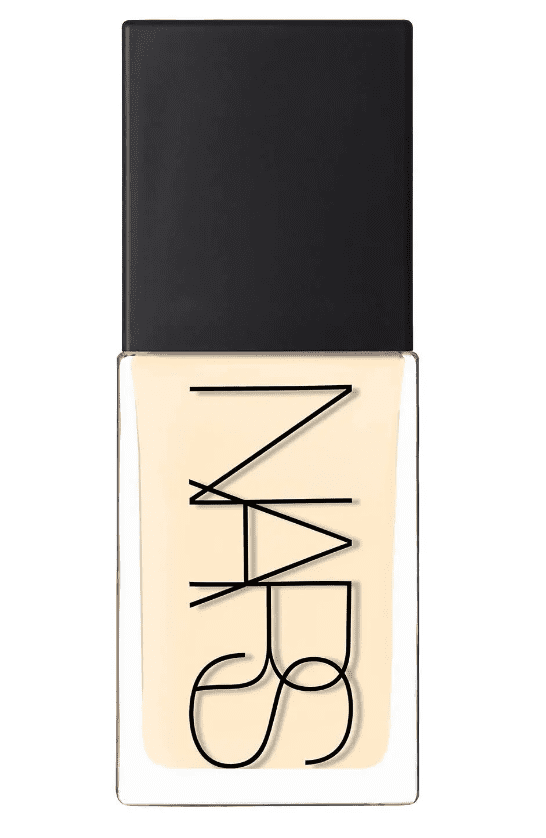 David Bowie is said to have enjoyed a very light liquid base applied using a damp sponge. A product that could be used now to replicate this light base would be the Nars Light Reflecting Foundation, which also has an iridescent undertone that David Bowie is known for favoring. For many of his makeup looks, he preferred using cheaper Japanese-style brushes from the Makeup Centre rather than expensive brushes bought from Japan. You can pick up similar brushes from the drugstore, such as Elf Makeup Brushes.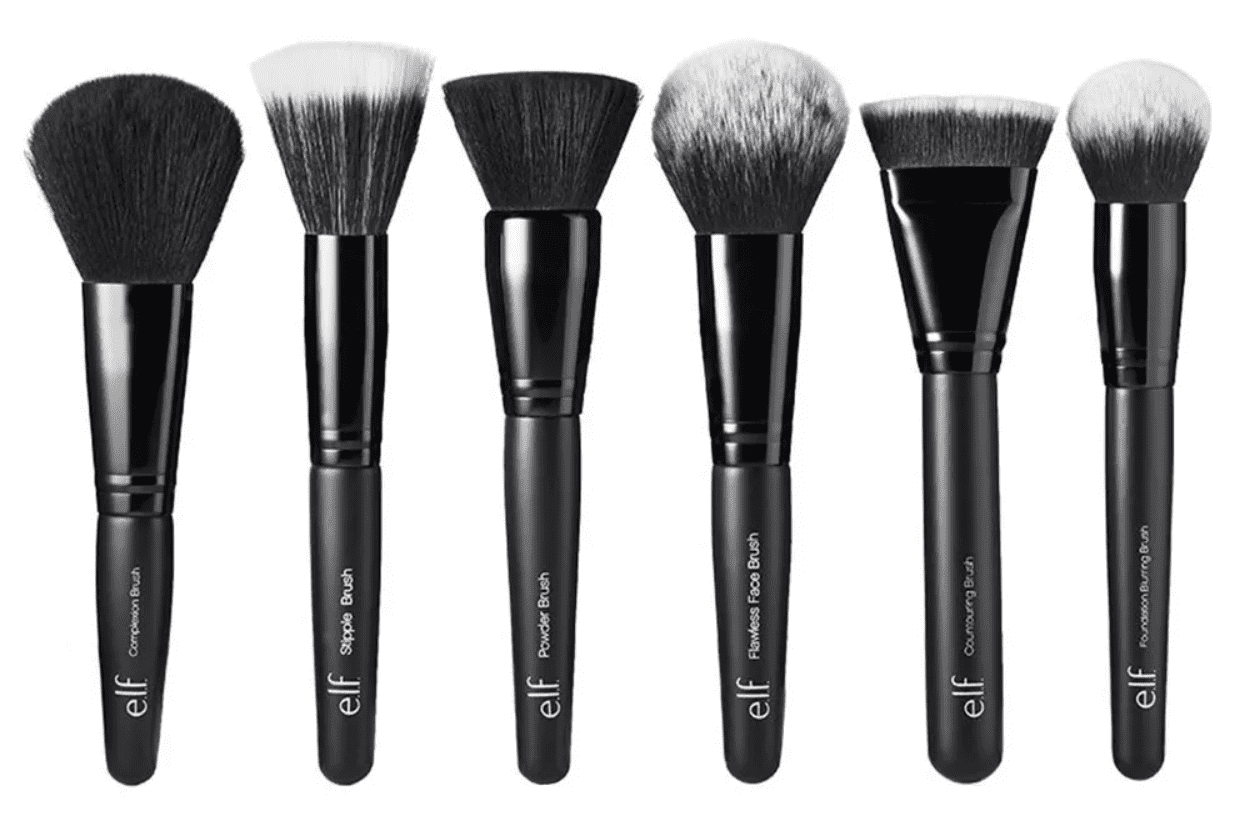 He was also a fan of a strong contour, accentuating his angular features with plenty of contour powder and highlighter products. He was known for favoring a pale powder product with which to set his makeup and never used bronzer or tan-related products.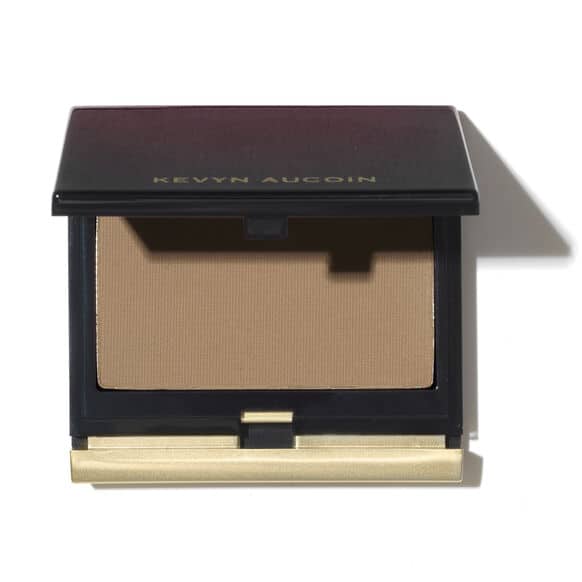 To replicate Bowie's strong contour and powder looks, we recommend products such as the Kevin Aucoin Sculpting Powder and Laura Mercier Loose Setting Powder.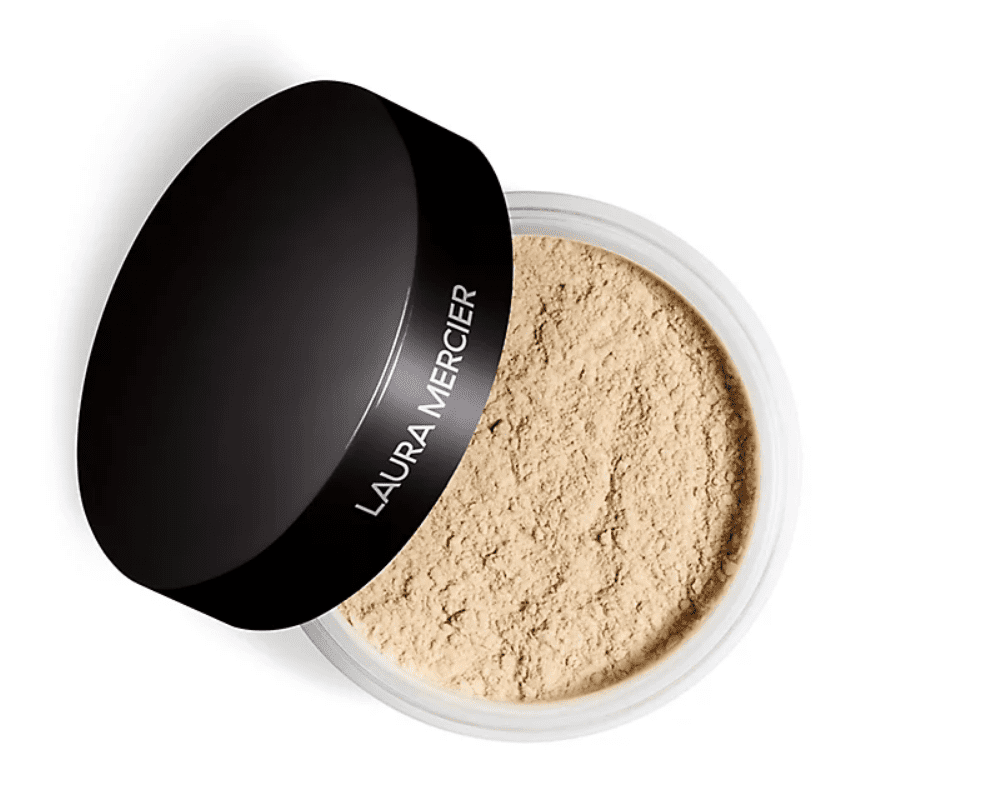 Eyes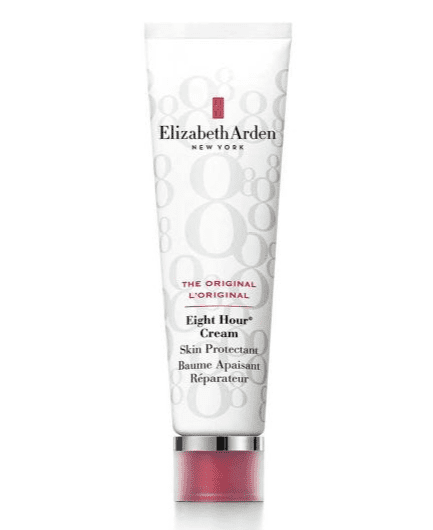 The Elizabeth Arden Eight Hour Cream was a firm favorite of David Bowie's, and he liked to use it to create a sheeny effect on his eyelids. Black mascara was usually applied to David Bowie's eyelashes, and occasionally he'd use a striking blue mascara to make his blue eyes pop. You can replicate Bowie's voluminous lashes using a product such as the L'Oreal Paris Telescopic Mascara, which can be purchased in various shades.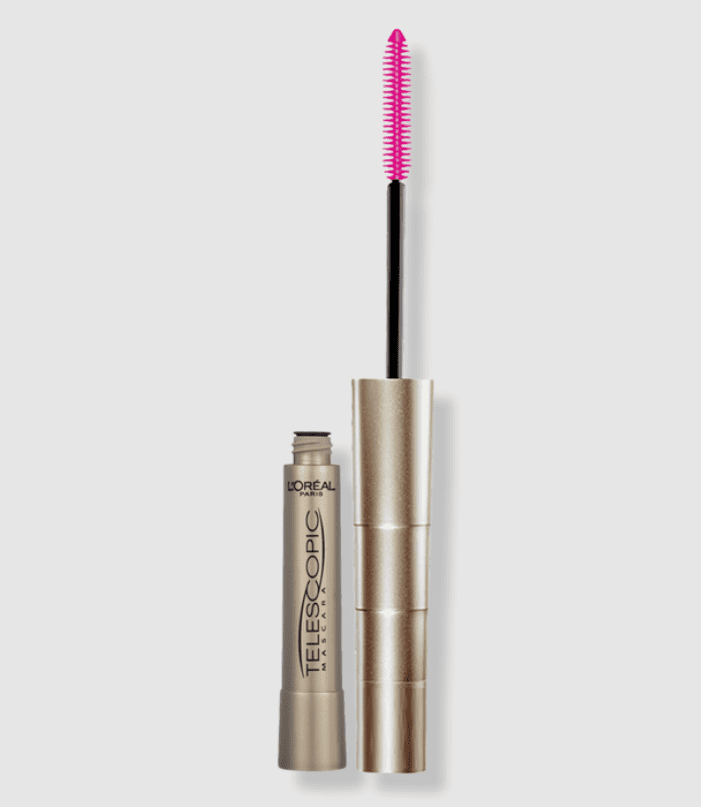 He was also known for frequently using pink and mauve eyeshadows right up to his brow bone and into his eyebrows, rather than keeping it confined to just his eyelids – David Bowie wasn't much for a social convention! The MAC Eyeshadow X9 Palette in Burgundy is perfect for recreating these looks, and you can build up these colors to really mimic Bowie's love for these shades.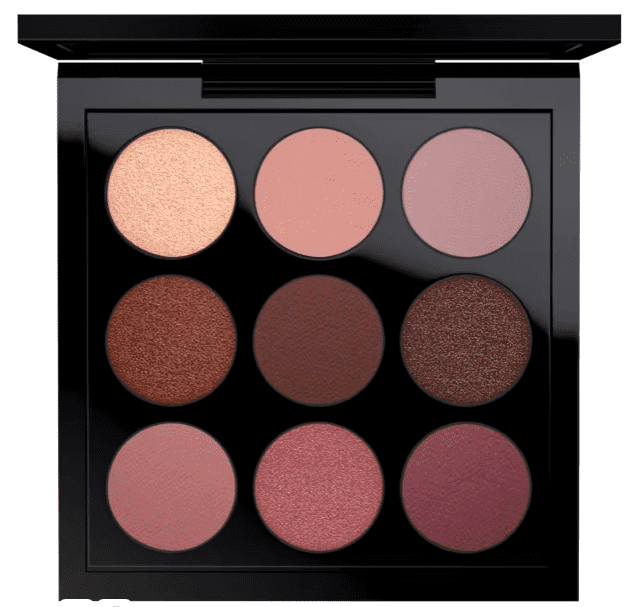 Lips
Bowie's lips were usually kept very simple, colored either pale pink or with a slightly orangey hue. He was a fan of lip gloss and frequently wore a shimmery look, particularly on his bottom lip. NYX offers a range of shimmery lip glosses; we love their Butter Gloss Lip Closs in Crème Brulee to replicate Bowie's shimmery lip looks.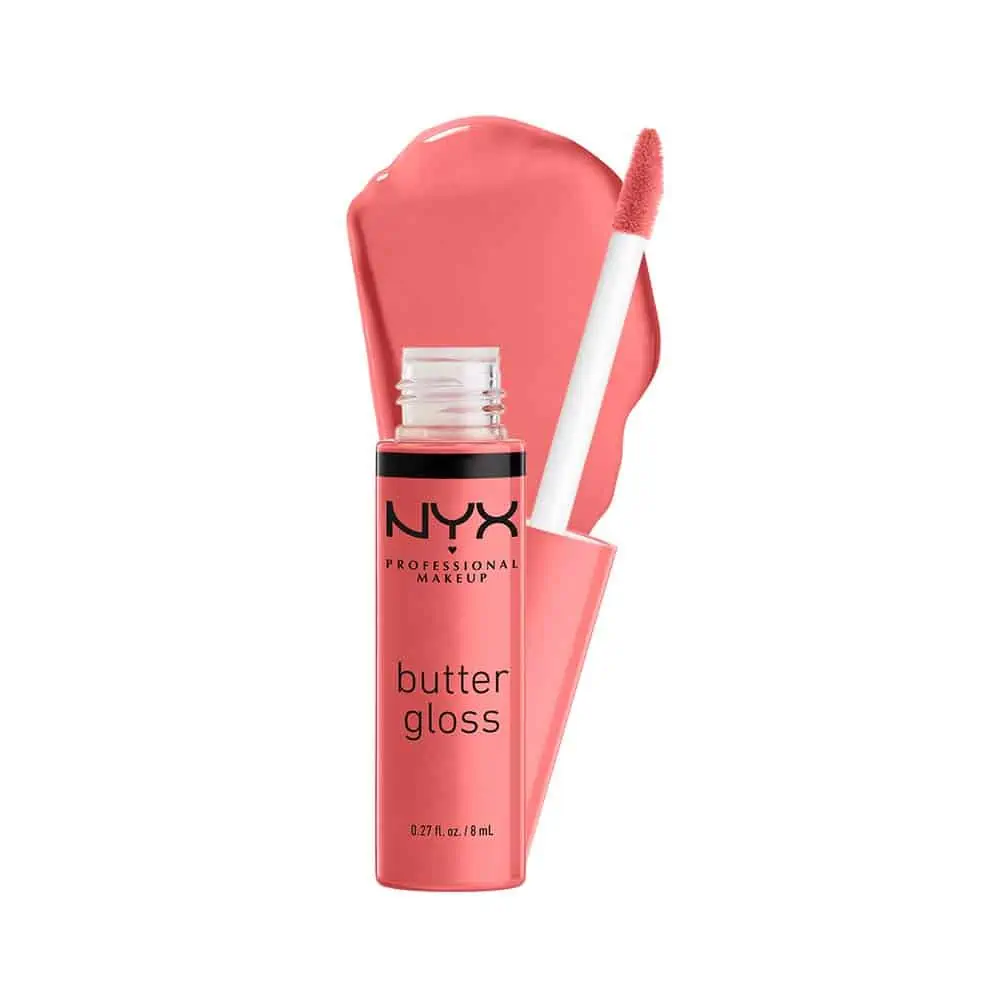 Different Makeup throughout the Decades
David Bowie was known to have many alter-egos in his music, and one of the main ways he differentiated each of these personas was through the art of makeup.
Bowie's alter egos gave his songs substance and a character with which to portray the songs. He was instantly recognizable by his makeup and costumes, perhaps more recognizable than when dressed as his normal self out in public!
It is believed that Bowie created his personas to be more comfortable when performing – it was his persona that was performing and being judged rather than his individual self.
Bowie is quoted as having said, "I'm pretty self-satisfied with my own individuality. I don't think I have to exert myself so much to explain that I'm not part of rock 'n' roll, that I have my own identity; I just use rock 'n' roll. I had to be very exaggerated in the beginning to defy people to put me in a category so that would leave me room to work in."
So, what kind of makeup looks did David Bowie create to produce his most famous personas? Let's take a deeper look into these now.
Aladdin Sane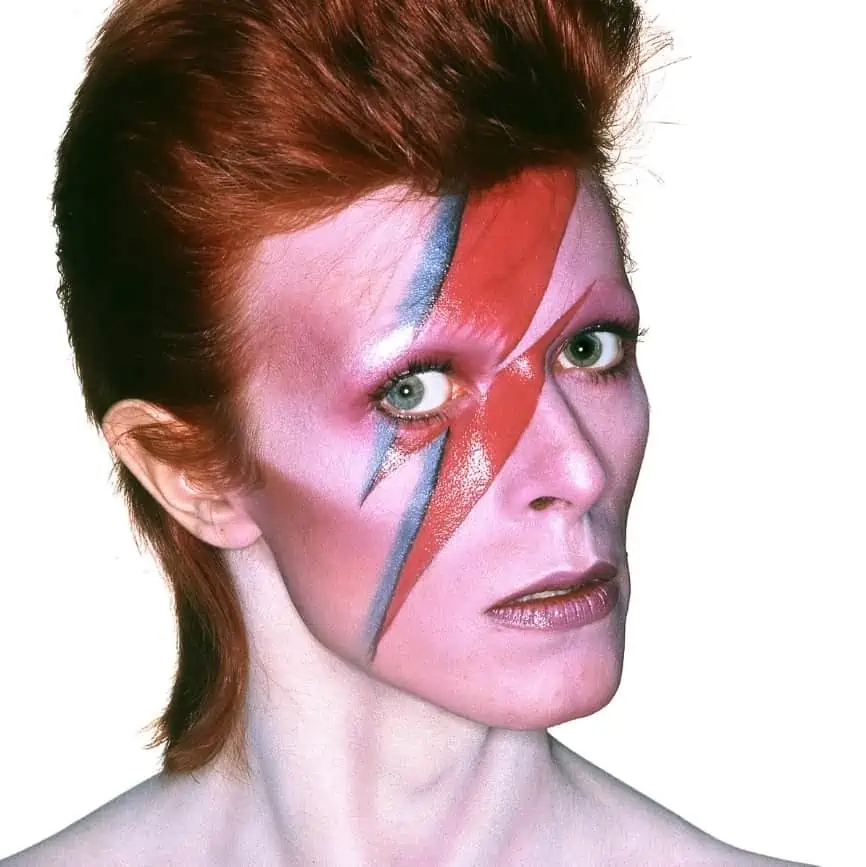 Aladdin Sane is arguably David Bowie's most famous persona and would majorly influence the New Romantic movement of the late 1970s/early 1980s. Aladdin was one of Bowie's first striking alter-egos, and his makeup was just as recognizable as his Aladdin Sane costume.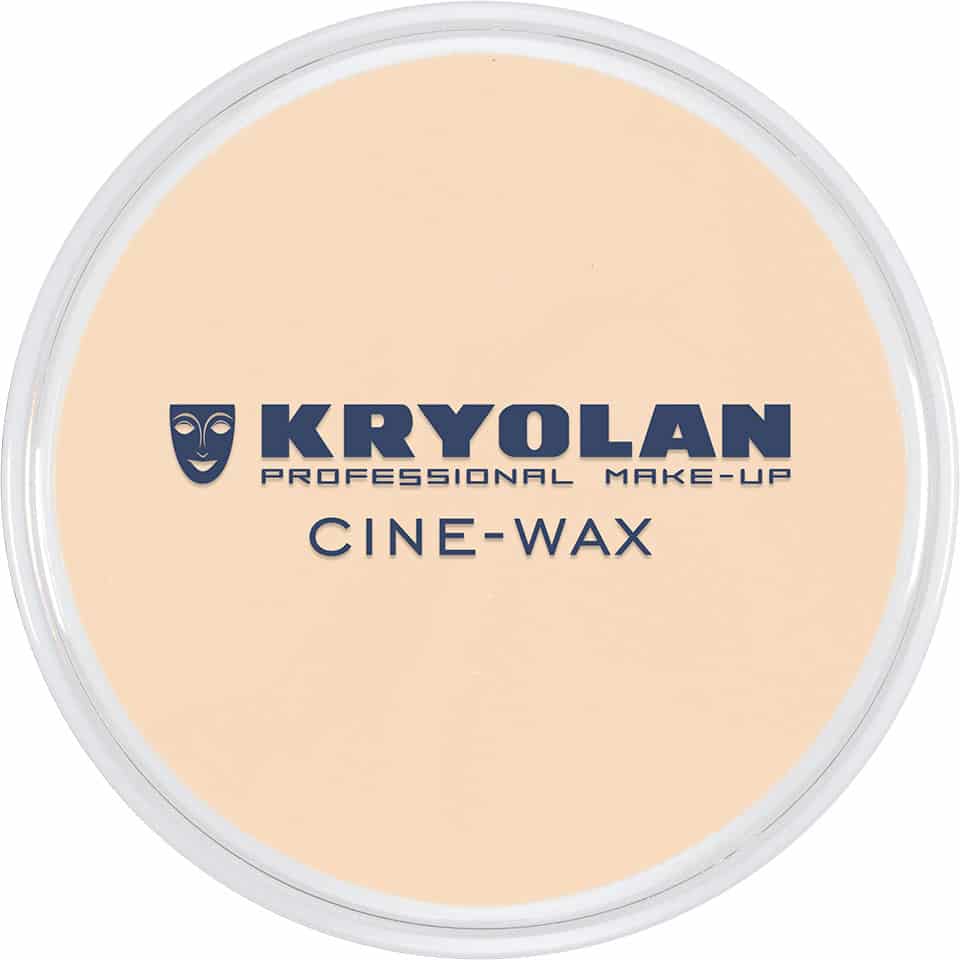 This makeup look is most well-known for its multicolored lightning bolt covering one eye and positioned across the right-hand side of the face. The skin is pale, and the eyebrows are usually covered and replaced with a pink sheeny shadow.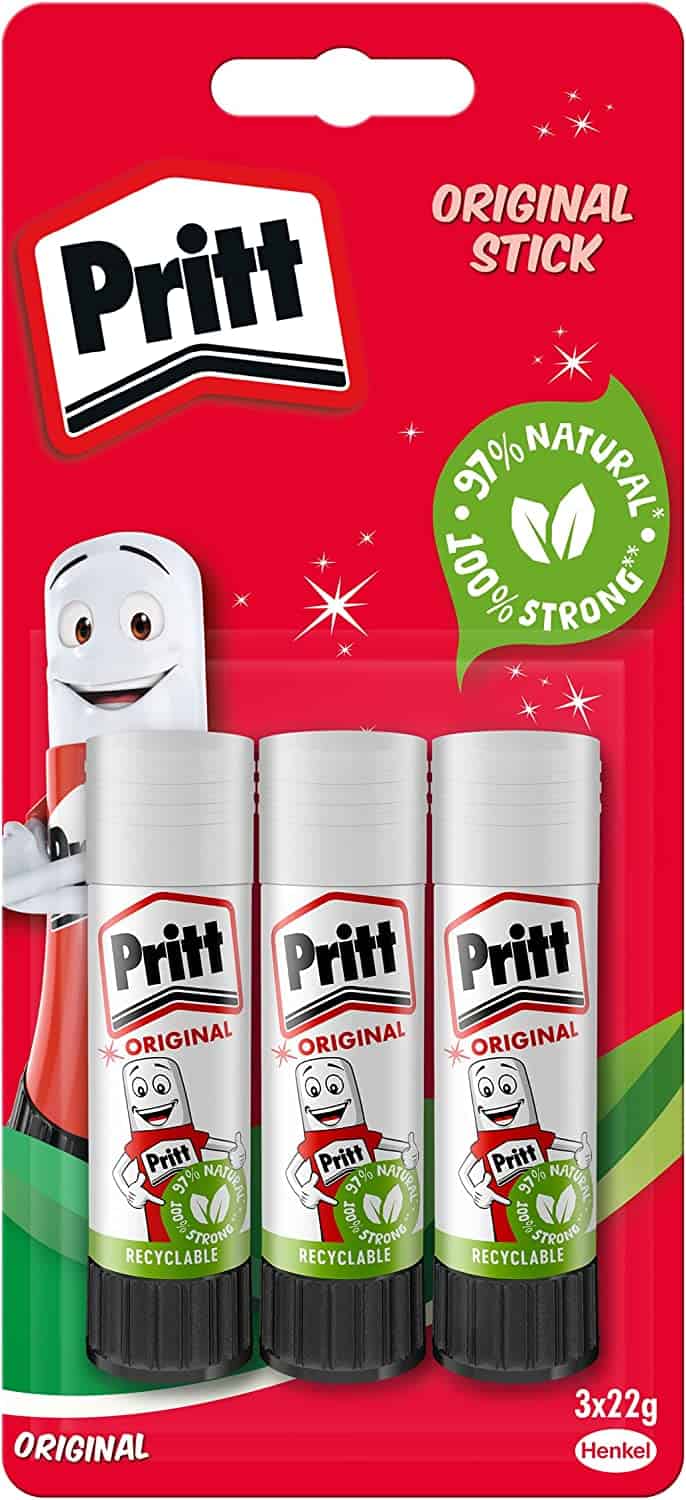 Follow the below instructions to create your own Aladdin Sane look!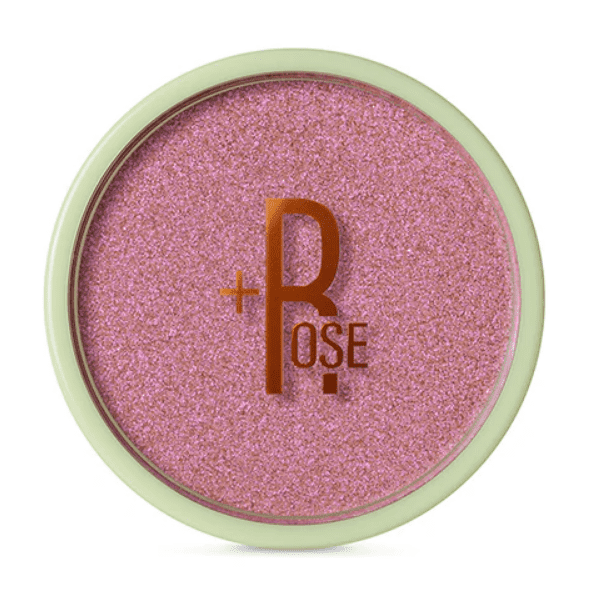 Cover the eyebrows using a small spatula and a product such as Cine-wax or Pritt Stick Glue. Once set, add a small layer of white powder to later serve as a base for makeup.
Apply a very pale foundation to the skin and set it with powder.
Apply shades of pink eyeshadow to the temples, cheeks, and nose.
Apply pink and purple eyeshadow to the eyelids and then line them with black eyeliner. Coat the lashes with black mascara.
Add a light layer of pink highlighter to the whole face and neck, such as the Pixi Rose Glow-y Powder.
Apply rose pink lipgloss to the lips.
Use scotch tape to create defined lines on the face of the lightning bolt. Outline the lightning bolt with red cream makeup or a red lip pencil and fill in the gaps. The bolt should be primarily over the right eye, with the bolt spike appearing just above the left eye.
Use a blue eyeliner/cream product to create the blue streak on one side of the red lightning bolt. Once both have dried, use black eyeliner to create a definition between the red and blue colors. We recommend using the MAC Eye Pencils, which are available in a range of different colors.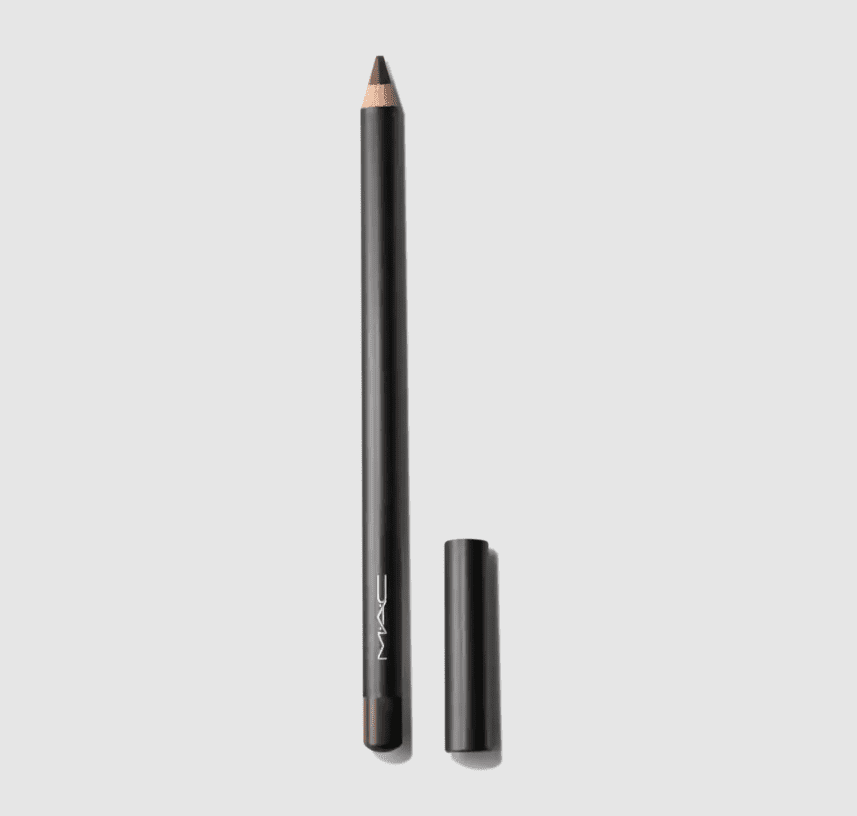 There you have it! Simply pair your makeup with a red wig (we love this one from Amazon), and you're set to play Aladdin Sane at your next event.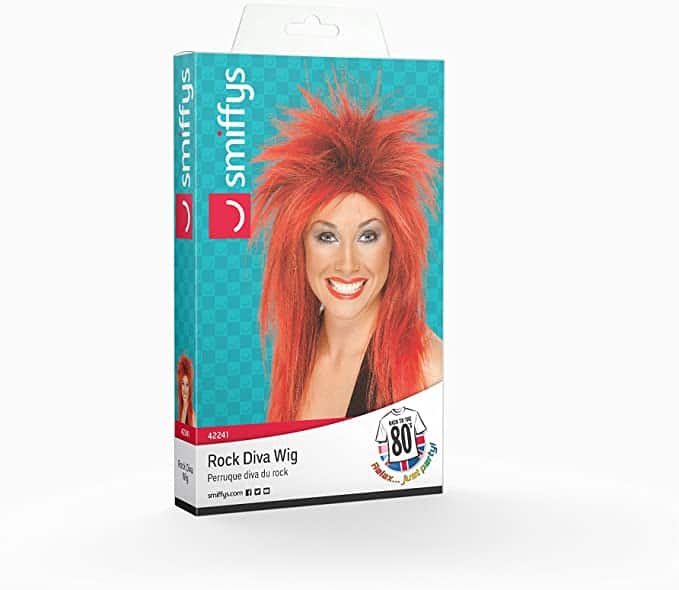 Ziggy Stardust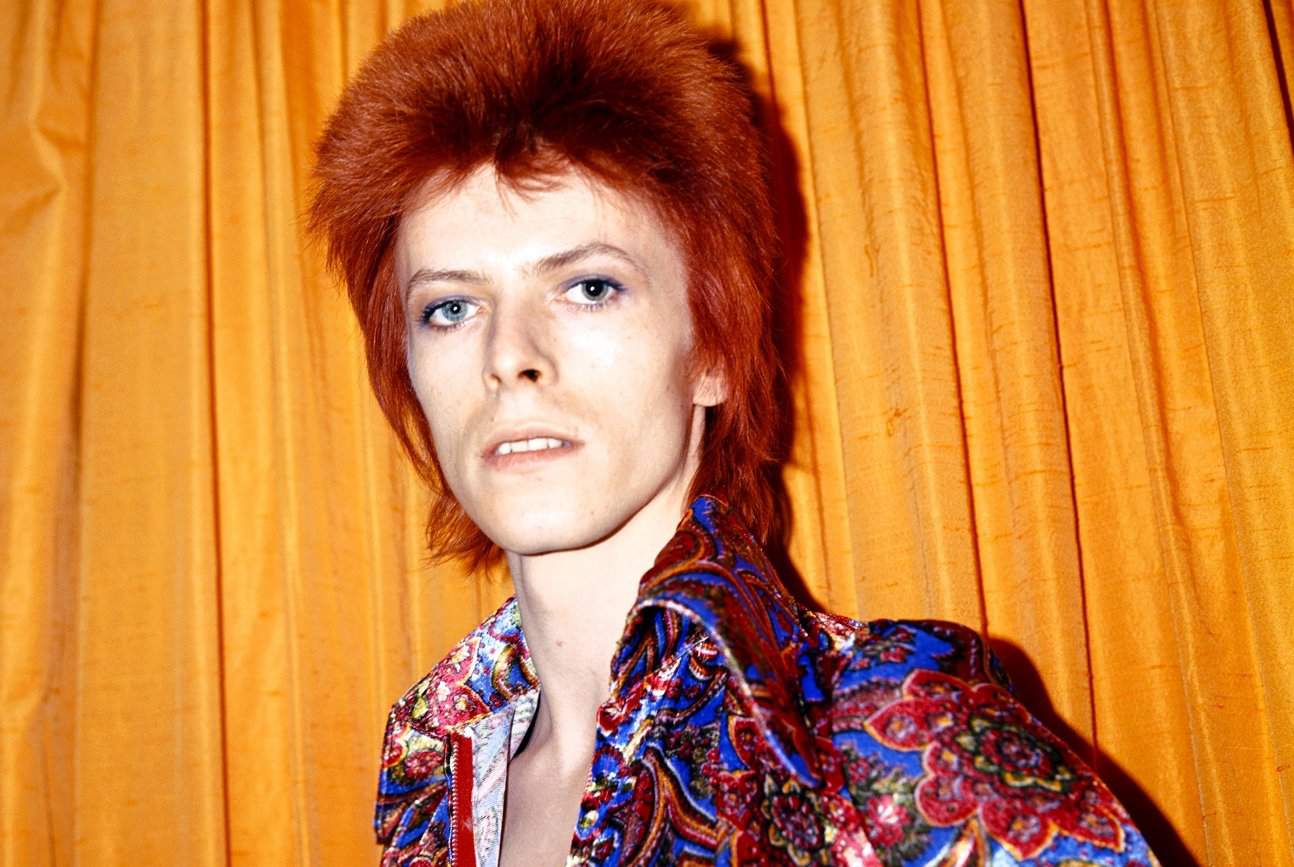 Ziggy Stardust is probably Bowie's next most famous makeup look, with Bowie regularly dressing as Ziggy when performing with his band The Spiders from Mars.
Ziggy is most known for having a gold astral sphere positioned in the middle of his forehead, suggested by makeup artist Pierre La Roche (Pierre was also behind the lightning bolt for Aladdin Sane).
Follow the below steps to create your own Ziggy Stardust makeup look: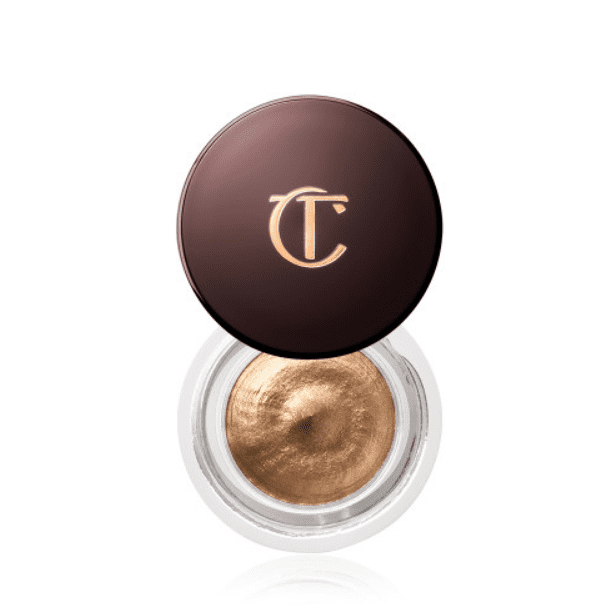 Cover the eyebrows as with Aladdin Sane using Cine-wax or Pritt Stick Glue.
Coat the face with a thin layer of pale foundation
Use red/brown contour shades to create an angular look on the face.
Line the eyes with black kohl eyeliner and apply black mascara.
Draw a large circle in the center of the forehead using black eyeliner. Fill in the circle using gold eyeshadow and line the edges with a sparkly gold gel/cream eyeshadow. The gold eyeshadow Charlotte Tilbury's Eyes To Mesmerise range is perfect for this.
Fill in the lips using gold lipstick – we recommend the Gucci Rouge a Levres Satin Lipstick in 100 Linda Beige for a real pop of pigment.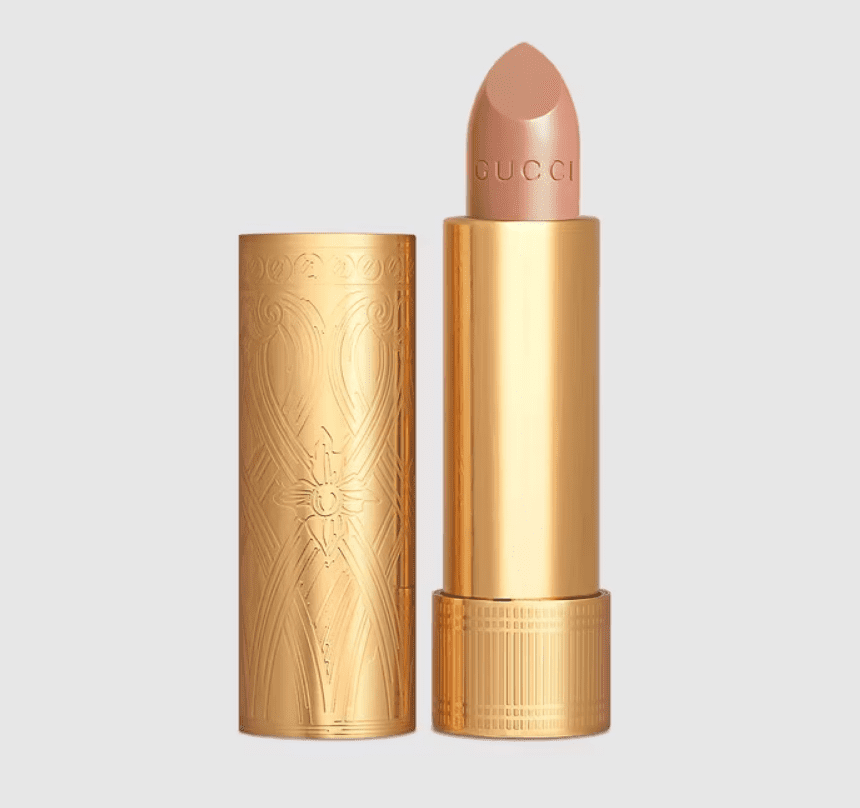 David Bowie kept his red mullet for both Aladdin Sane and Ziggy Stardust, so you'll just need your red wig to complete your Ziggy Stardust look.
Life on Mars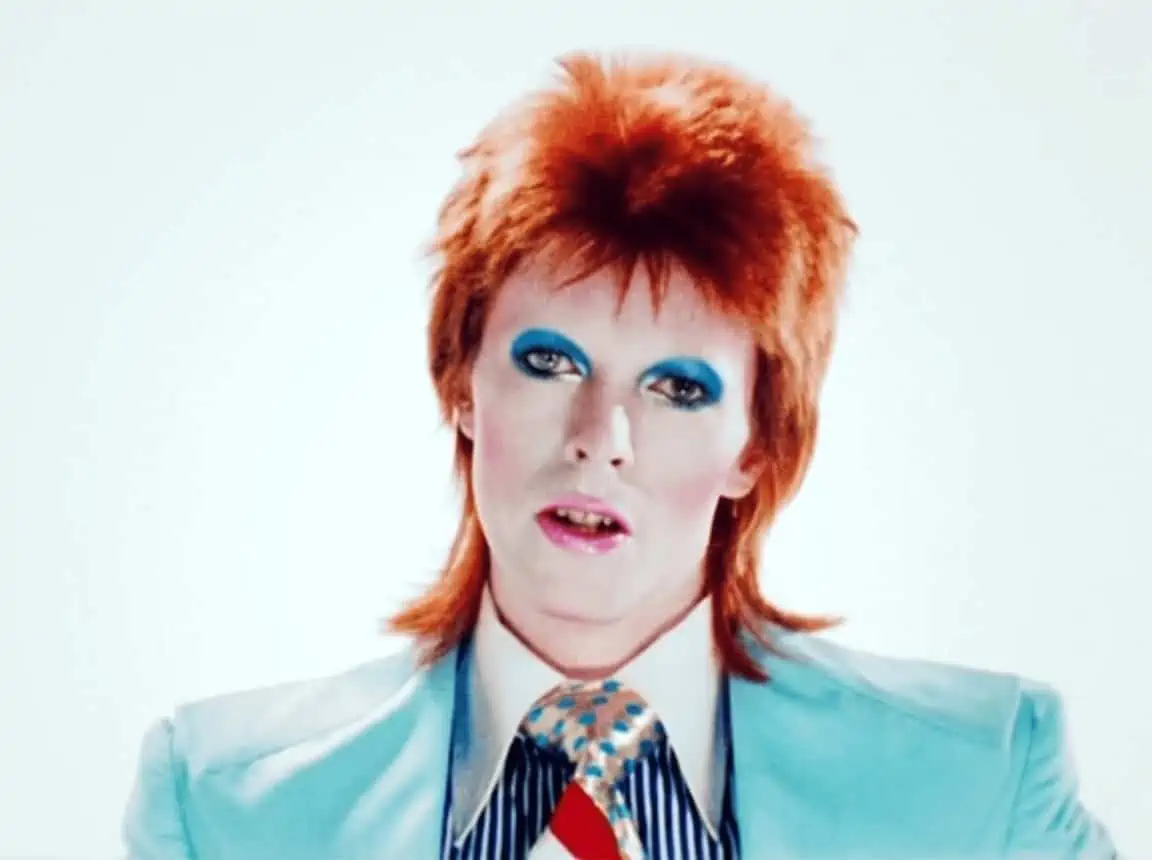 Another of Bowie's most famous makeup looks is from his song 'Life On Mars', which was released on the 'Hunky Dory' album in 1971. This iconic look is best known for the electric blue eyeshadow across the lids, contrasting perfectly with the mint green suit he wears for the look.
Bowie kept his red mullet for this look, completing the makeup with his signature contoured look and pale skin.
Check out the following steps to create this striking 'Life On Mars' look:
Cover the eyebrows as with Aladdin Sane and Ziggy Stardust using Cine-wax or Pritt Stick glue.
Create an almost white base using a very pale powder foundation.
Contour the cheeks using a bright pink blush/contour powder.
Coat the eyelids using an electric blue eyeshadow and press blue glitter on top to create an iridescent effect. We love using the Glitter Shower Eyeshadow in Blue Sea from Kiko for this look.
Line the eyes using black kohl eyeliner and finish the eyes with black mascara for the lashes.
Line the lips using a pink lipliner and use pale pink lipstick on top.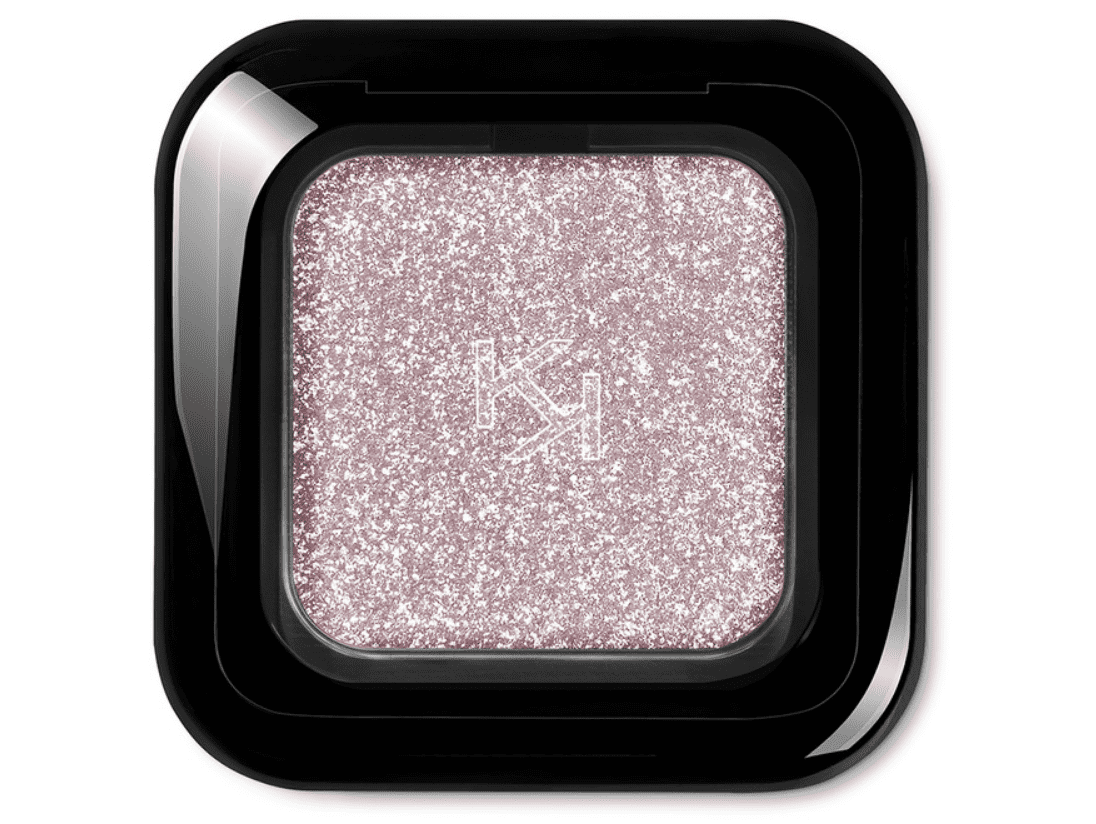 Again, you'll want to go for a red mullet for this look. A mint green tailored suit will bring the Life On Mars costume together, and don't forget the red, white, and silver tie with blue spots – you can purchase one from Etsy here!

Ashes to Ashes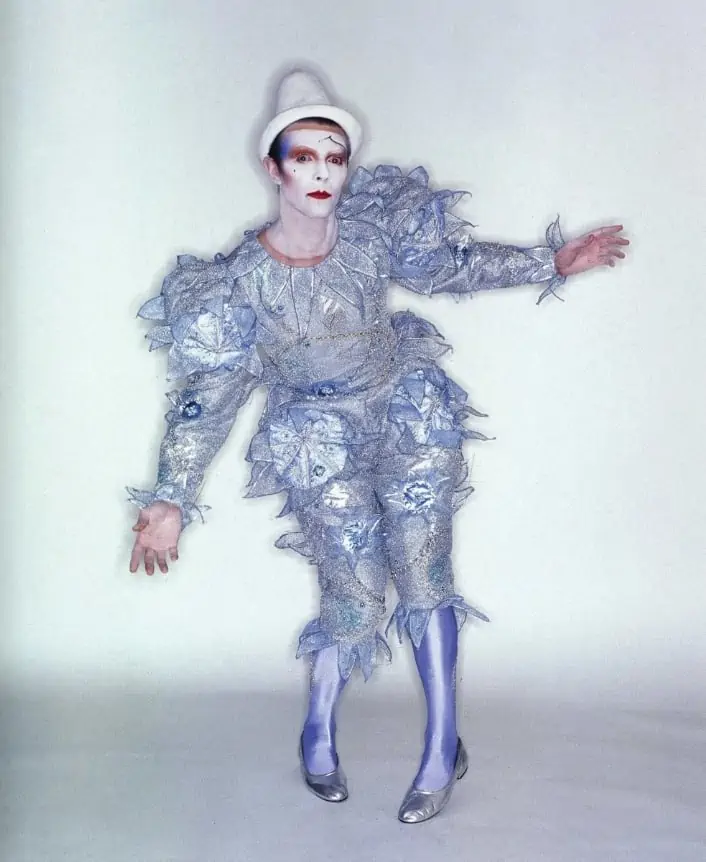 In the 1980s, David Bowie's makeup artist Richard Sharah transforms Bowie into the iconic Pierrot for his music video 'Ashes To Ashes'. Bowie wore an incredible Pierrot clown outfit designed by Natasha Korniloff, and the makeup is said to have taken hours due to the number of layers and designs involved.
David Bowie requested to look like 'the most beautiful clown in the circus', heavily inspired by the New Romantic movement and graphic theatre. Take a look at the below tutorial if you want to recreate Bowie's iconic Pierrot look: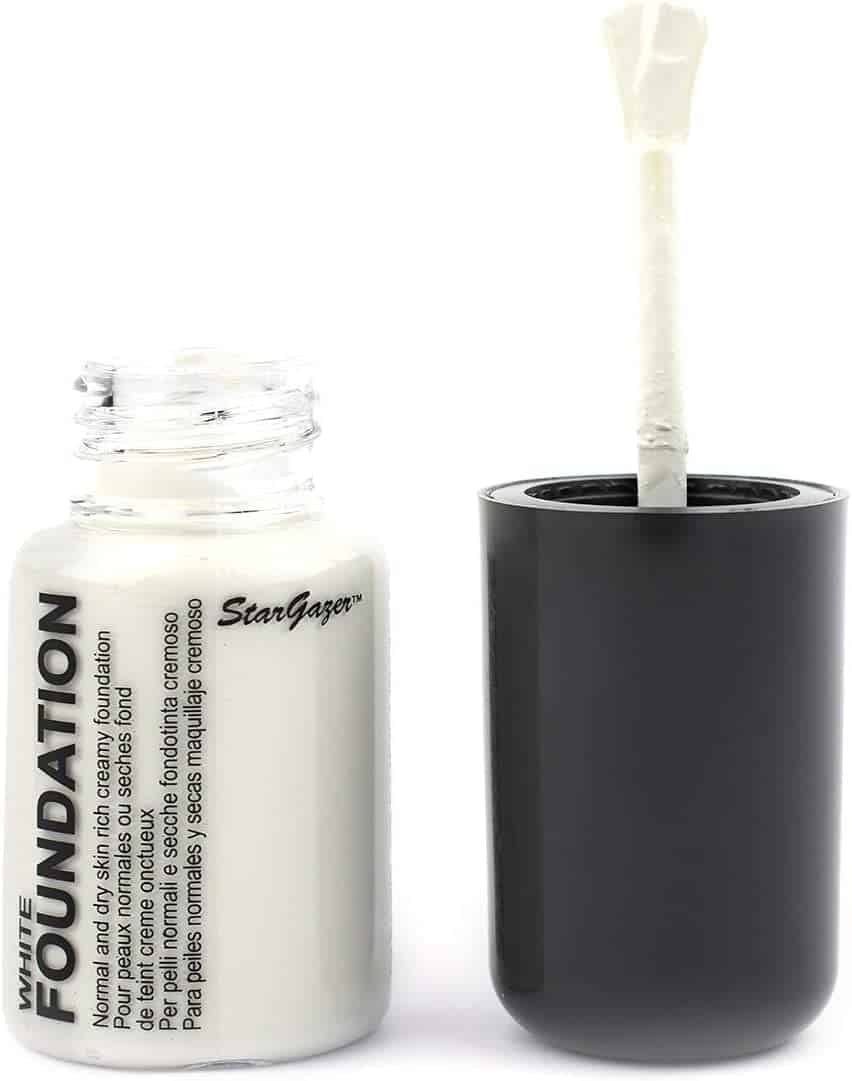 Cover the eyebrows using Cine-wax.
Use a white foundation/face paint to cover the face, leaving a small gap around the outside to give the effect of wearing a mask. A great one for costume makeup is the Stargazer Liquid Foundation in White.
Use orange and blue powders to define the face by contouring the cheekbones, forehead, and jaw to create a more angular appearance.
Leaving the eyelids white, use an orange powder to contour the crease of the eyelids right up and over where the eyebrows should be.
Use black kohl eyeliner or face paint to line the eyes.
Fill in the lips using an orange lipstick/facepaint
Using black face paint and a very thin lip brush, paint a line across the forehead to give the impression of a crack.
Many people have attempted to recreate David Bowie's Pierrot clown costume, but nothing quite comes close to Natasha Korniloff's original creation. Bowie wears an icy blue feathered outfit with high metallic boots and a white clown hat. It's truly an outfit only David Bowie could really pull off!
Screaming Lord Byron
Always one for enjoying the film industry, David Bowie starred in the short movie 'Jazzin' for Blue Jean' in 1984. Bowie played a couple of characters in the film, one of which was Screaming Lord Byron. His style in the movie was influenced by the fashion of the East, wearing a turban, flowing colored robes, and face paint with heavy contouring as per Bowie's usual preference.
Here's a quick guide on how to recreate the makeup for Screaming Lord Byron:
Use a pale/white foundation for the base.
Create definition and strong contours with a cool-toned grey/brown contour powder. We love the Kevin Aucoin Sculpting Powder to create the perfect contour.
Fill in the brows using dark eyebrow pencil/powder.
Create a grey smoky eye using grey powder and black kohl eyeliner.
Fill in the lips using cool-toned grey lipstick. Mac Frost Lipstick in Spanish Fly is perfect for this tone.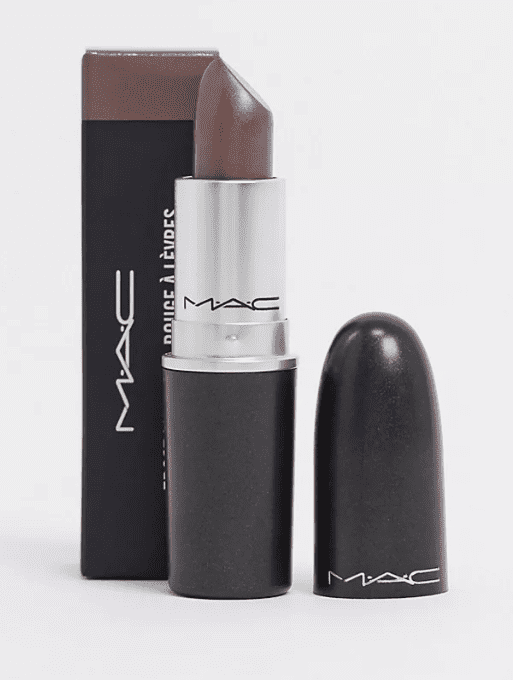 Pair with a middle-eastern costume, including a turban and flowing robes, and you'll be a perfect version of Bowie's Screaming Lord Byron!
Jareth the Goblin King
While David Bowie had many musical personas, one that also transcends into a film is none other than Jareth the Goblin King from the cult 80s film Labyrinth, in which David Bowie starred and wrote/sang most of the songs.
He had a distinctive look for Jareth, which truly embodied that theatrical 80s look, with striking eye makeup and a blonde mullet-style wig.
Follow the below steps to recreate David Bowie's magical Goblin King makeup:
Coat the skin using a light layer of foundation.
Use a gold powder highlighter to define the tops of the cheekbones, the bridge of the nose, and the cupid's bow.
For the eye makeup, use a pale white shade over three-quarters of the lid and a darker smoky shade to create a thick wing on the outer edge. The Charlotte Tilbury Luxury Palette in 'The Rock Chick' will help you create the perfect smoky eye.
Brush up the eyebrows and define using a pencil/powder to create more of a rugged look.
Use a pink/orange lip gloss to coat the lips.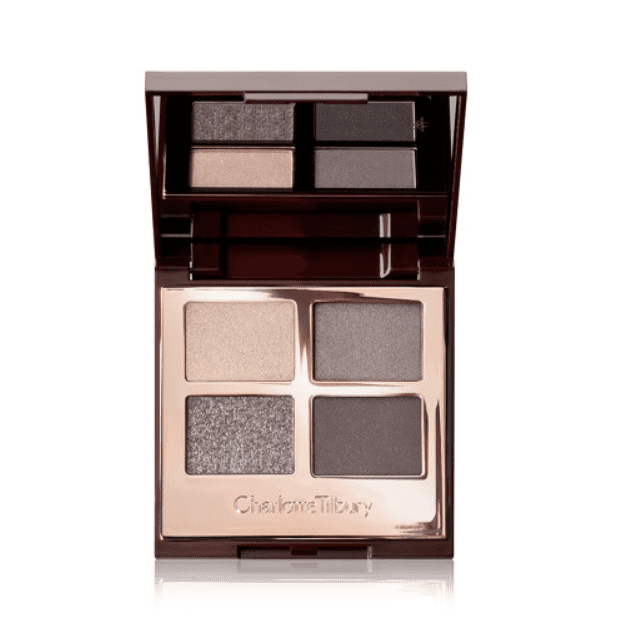 For hair, you'll need a blonde mullet-style wig with plenty of layers and long sections throughout. You could either go with the classic Jareth costume of Elizabethan-style sleeves and high-waisted trousers or go full-on ballroom Jareth with a blue velvet tailcoat.
Has Bowie Makeup Influenced Modern Artists?
David Bowie's makeup is extremely influential and continues to influence new artists even today.
Let's dive deeper into some work by modern artists inspired by David Bowie's iconic makeup.
Victoria Beckham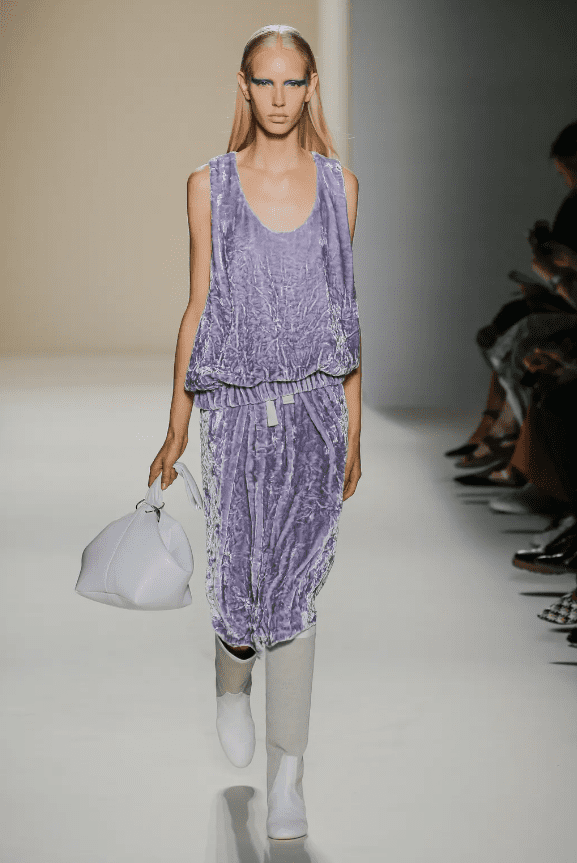 For her widely celebrated SS17 collection, Victoria Beckham had her models walking the catwalk at New York fashion week with their eyes powdered in a stunning electric blue shadow.
This is clearly inspired by Bowie's memorable Life on Mars character, stunning porcelain skin, and striking blue eyeshadow.
Giambattista Valli
Fashion designer Giambattista Valli was very much inspired by David Bowie for the makeup of his Spring 17 collection.
Valli's models were very reminiscent of Ziggy Stardust, with many of them walking the runway with graphic moon designs emblazoned on their foreheads using a combination of sequins and silver glitter.
The clothes the models wore could also be said to have been inspired by David Bowie, with plenty of space-themed latex and glitter stack-heeled ankle boots that Bowie would certainly have been proud of.
Lady Gaga
Lady Gaga is a newer artist inspired by David Bowie in the 21st century. Her overstated costumes and makeup were not seen in the days before David Bowie, and she shared similar views to Bowie on being able to be free with expression and identity.
While Lady Gaga and Bowie never actually met, it's clear from Lady Gaga's fashion sense and makeup that she held Bowie as a firm inspiration and even had a tattoo of Bowie's face drawn on the side of her rib cage.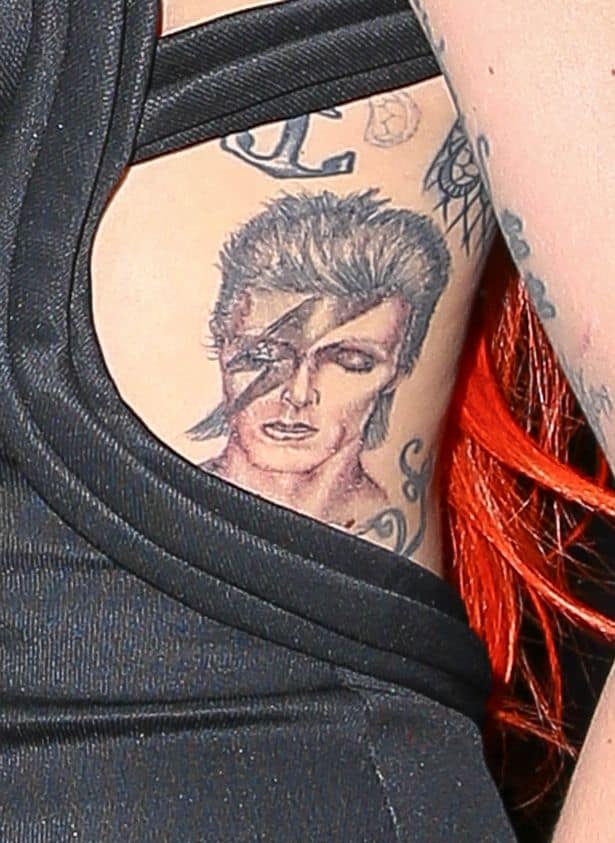 Boy George
Another artist that David Bowie influenced was Boy George, an English Singer/Songwriter who is known for his quirky fashion choices and distinctive music. It is clear that Boy George and David Bowie are similar in their choices to play with typically male and female fashion choices, including their use of makeup.
Boy George has always said Bowie was his hero, someone he "credits with changing his life". When David Bowie passed away, it was reported that Boy George was too distressed to comment on his death, and instead, his manager is quoted as saying that there "would not be Boy George if it wasn't for David Bowie".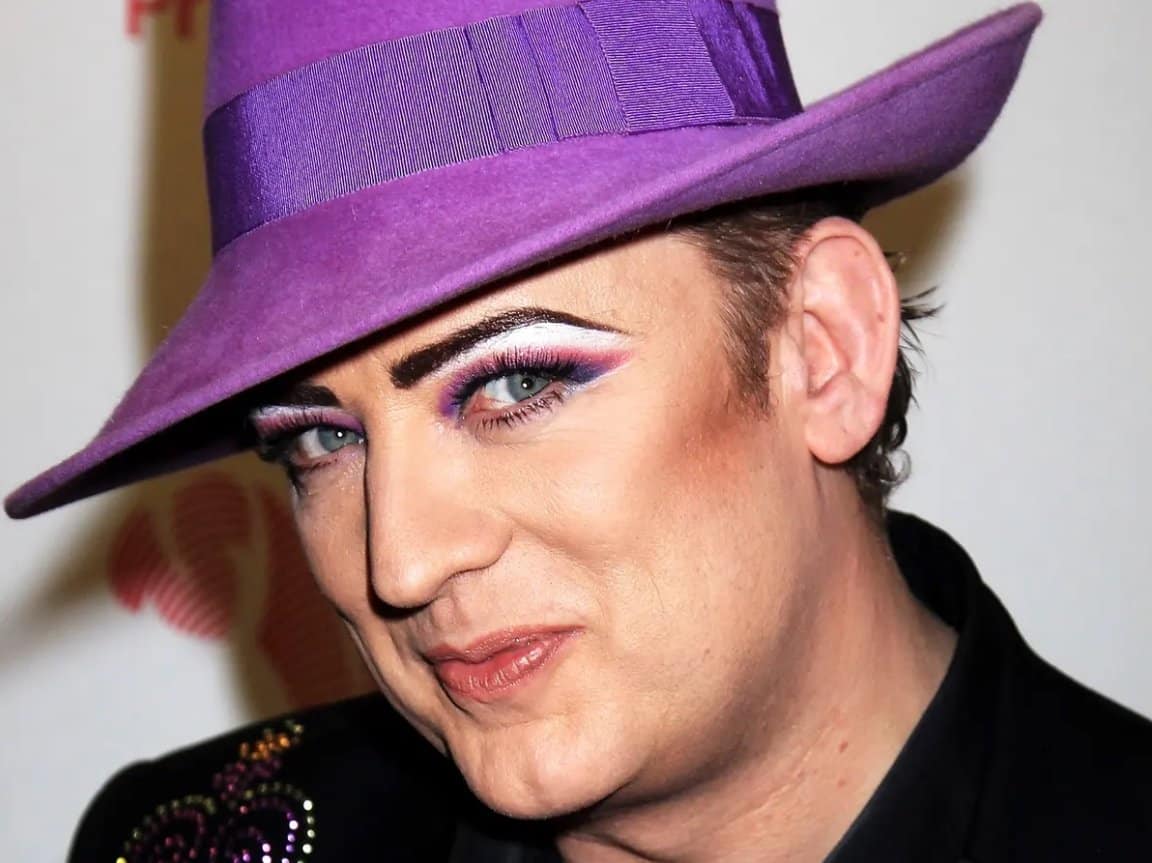 Marilyn Manson
It should come as no surprise that Marilyn Manson was heavily influenced by David Bowie, with his extreme makeup looks and gender fluidity. Marilyn Manson has mentioned in multiple publications that one of his primary influences, both in music and in his appearance, was David Bowie; hearing his music as a child instantly inspired him.
It's been written for an editorial in 'The Rolling Stone' magazine that David Bowie "confused and captivated" him. Marilyn Manson is quoted to have said, "Every song of his was a way for me to communicate to others. It was a sedative. An arousal. A love letter I never could have written."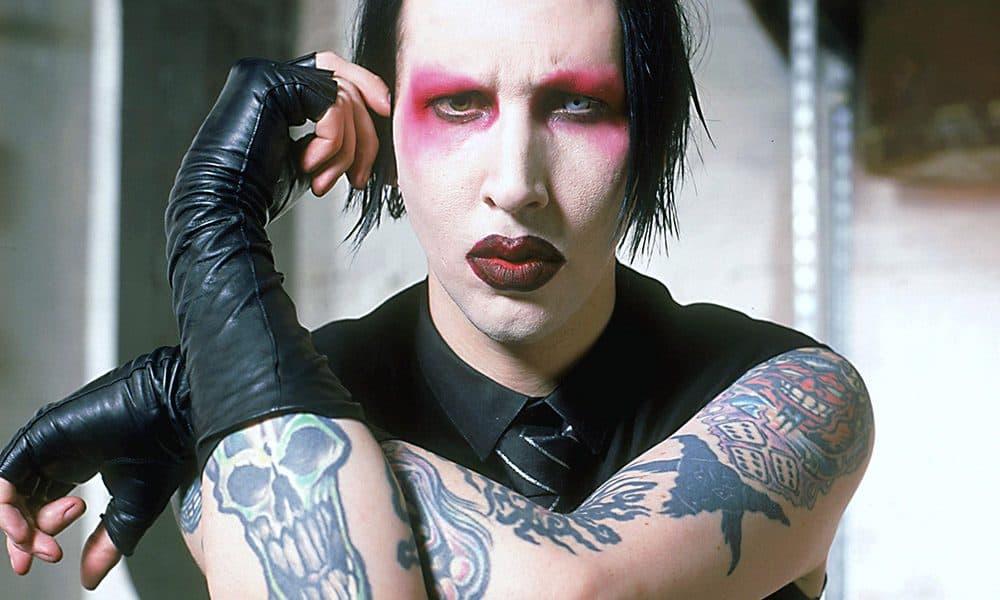 FAQ
This brings us to the end of our journey exploring David Bowie's iconic makeup looks. So what are the main things to take away from this in-depth guide? I'll summarise the most important points below in the form of some quick FAQs:
Question: What Kind of Makeup Did David Bowie Like To Use?
Answer: David Bowie was famous for many different styles of makeup with his differing personas, but he is known for favoring pale powder foundation, striking pink contours, and statement eyeshadow looks.
Question: What Makeup Was David Bowie Influenced By?
Answer: David Bowie was heavily inspired by theatre makeup and space opera when creating his own makeup looks. Most of his makeup was found in independent makeup stores, and he sought to differentiate himself from different theatrical icons from his era, such as Alice Cooper.
Question: Which David Bowie Makeup Looks Were The Most Iconic?
Answer: David Bowie is arguably most well-known for his Aladdin Sane, and Ziggy Stardust makeup looks, with the lightning bolt and space-style makeup likely known as his most iconic makeup looks.
Question: Is David Bowie's Makeup Influencing People Now?
Answer: David Bowie's makeup still influences makeup artists and fashion designers today, with Victoria Beckham and Giambattista Valli using Bowie's iconic techniques for their models during New York and Milan fashion week.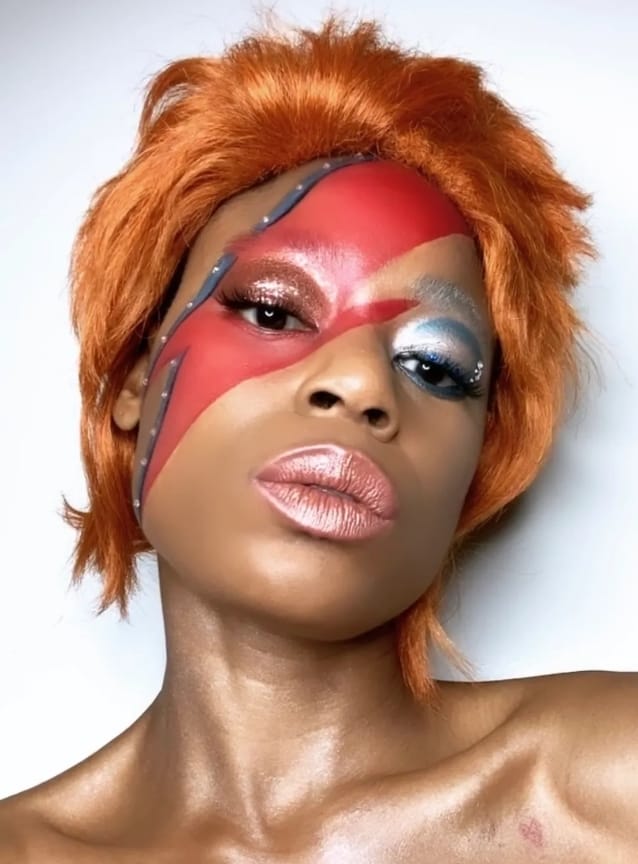 Final Thoughts
So, there you are, everything you need to know about David Bowie's makeup in a short digestible guide. We've learned a lot about how David Bowie used to do his makeup for his personal tastes and to create his iconic alter egos such as Aladdin Sane, Ziggy Stardust, and music video characters in 'Life on Mars' and 'Ashes to Ashes'. We've even learned about the makeup techniques for his roles in different films, such as Jareth the Goblin King and Screaming Lord Byron!
While no one will ever truly live up to the incredible David Bowie, you can get pretty close to how he looked with some makeup tips and tutorials in this guide. Whether you're looking to dress as Bowie or one of his alter-egos for a fancy dress party, or perhaps you just want to let out your inner Bowie, we hope you'll find this guide helpful in recreating his distinctive makeup.
Looking for more interesting readings? Check out: