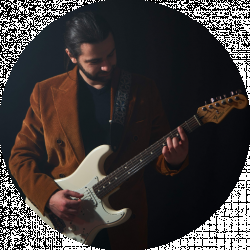 Latest posts by Altin Gjoni
(see all)
John Denver is one of the most prolific American singer-songwriters whose legacy transcends music. He was a life and nature lover who expressed his many passions through a sweet tenor voice and acoustic guitar. Even after his tragic death, his music is often related to the beauty of nature and feelings of nostalgia, joy, and peace. This John Denver Bio tells the story of his life through songs.
He was an immensely talented performer who mastered the art of songwriting. Growing up in a village, even though on the other side of the world, makes Denver's songs about nature resonate with me on many levels.
His music always manages to bring back images of beautiful sights and memories from my childhood and teenage life. Even though at first the songs only sounded soothing, growing up becoming a musician I started to value his music on a deeper level. 
"Take Me Home, Country Roads" is a song that broke barriers and became part of the culture of U.S. families and millions of households worldwide. Denver is an artist I always set aside the rest as he broke cultural barriers and set the bar for the folk and country singer-songwriters of the future
John Denver Quick Facts
Full Name

Henry John Deutschendorf Jr.

Birth Date

December 31, 1943

Birth Place

Roswell, New Mexico, U.S.

Date of Death

October 12, 1997 (aged 53)

Place of Death

Monterey Bay 

Nationality

American

Zodiac Sign

Capricorn

Known as

John Denver

Children

3

Siblings

Ron Deutschendorf

Partner / Spouse

Annie Martell(1967- 1982); Cassandra Delaney(1988 -1993)​

Most Successful Albums/Song

"John Denver Greatest Hits," is the best-selling album; "Annie's Song," is the best-selling hit.

Genres

Folk, Country, Folk-Rock, Soft-Rock, Pop, Western

Net Worth

$60 million

Social Media

Instagram

,

Facebook

.

Twitter

Website

John Denver

 

Awards

Inducted to the Songwriters and Grammy Hall Of Fame, Poet Laureate of Colorado, NASA Public Service Medal,  3 American Music Awards,  Emmy Award for Outstanding Variety, Music or Comedy Special, Albert Schweitzer Music Award: For a life's work dedicated to music and devoted to humanity. Etc.

Last Updated

July 2022
Early life and Music Beginnings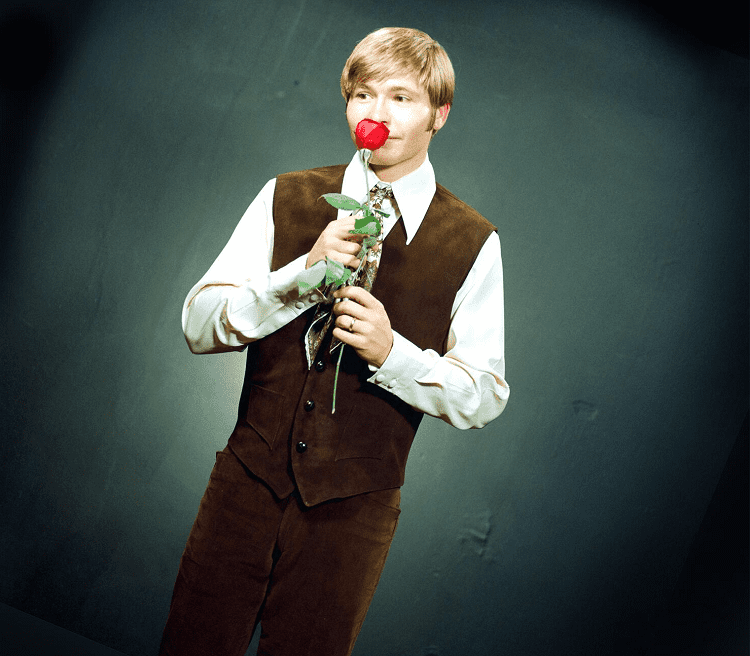 Henry John Deutschendorf Jr. was born in Roswell, New Mexico, on December 31, 1943, in a military family to captain Henry John "Dutch" Deutschendorf Sr. and Emma Louise. His childhood was marked by ongoing relocation due to his father's career as an AirForce pilot, and he had trouble making friends.
Denver was an introverted child who felt like he never belonged to one place and found escape through music. He got his first guitar at age 11 from his grandmother and started singing around the same time. After moving to various cities, he graduated high school in Texas after years of distress. He started university, where he would play in clubs with his "Alpine Trio" while studying Architecture.
During this period, he started calling himself John Denver for more appeal in the music scene and dropped out of college to start a music career in Los Angeles. A life in constant change and a particular love for solitary travel in nature are consistent themes in his future works. I believe his free spirit and avid traveler side is one of the reasons I and many others are such big fans. 
Early Career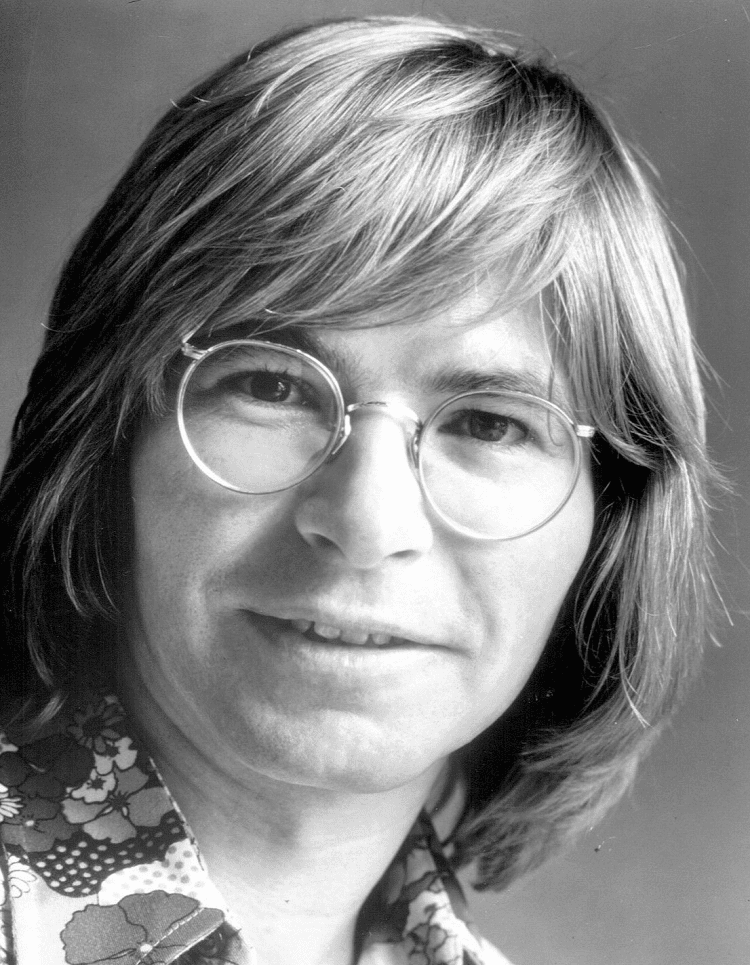 Denver's career hit off quickly as he was the only one among 250 candidates to replace Chad Mitchel in the folk band "Chad Mitchel Trio." The group would later be called "Denver, Boise, and Johnson," even though Denver stayed only for two years and then went solo.
Denver recorded four albums with the Mitchel Trio in a short time and got the hang of producing records while making a name for himself. Denver's success came fairly quickly as the folk-pop group "Peter, Paul, and Mary" recorded one of his songs and went number 1 in the U.S. and #2 on the U.K. Charts.
The success of "Leaving on a Jet Plane," about the separation of two lovers during the Vietnam War, sealed his record deal after officially changing his last name to Denver. In my opinion, it takes courage to be part of a big group and then leaves it after only 2 years to start a solo career. I'm thankful he took that decision, or we would not have the masterpieces he later wrote.
Rhymes & Reasons (1969) 
The first studio album of John Denver is the first important milestone of his incredible career. 
"Rhymes & Reasons" is mainly filled with songs written by others and is not his best work. its importance lies mainly in how Denver did what he would do for the rest of his life and went on his own on the road to spread the joy of music.
His music first and all the rest later character drew me in the more I discovered about his life.
The label didn't schedule a tour for the album, so Denver went on himself, playing for free at venues across the country. His fame as the Golden boy of folk music started to spread, and his genuine efforts with music gathered a loyal fan base.

I especially like the lesser-known track "Daydream." The song is one of the first love ballads he wrote. The piano and guitar arrangement, along with his wide vocal range, raises the song to another level telling him apart from many folk artists of the time. 
Daydream by John Denver from 1969 album "Rhymes and Reasons"
Denver continued touring and writing songs in the 60s in a simple, straightforward way that would immediately resonate with the public.
The Golden Boy of The 70s
The 70s mark the most successful period of Denver's career. During this period, he would write some of the most popular songs ever written in the English-speaking world and continued his devotion to nature and activism with frequent tv appearances. 
Poems, Prayers & Promises (1971)
After two moderately successful releases in 1970, his biggest success would come in 1971 with the "Poems, Prayers & Promises. You and probably most of the people you know have heard the track "Bring me Home Country Roads," which is undoubtedly not only Denver's but one of the most important songs of the century.
The visual storytelling style of songwriting, catchy melody, and feeling of "home" the song brings make it timeless. My favorite track from the record is "Sunshine on My Shoulders." The guitar work and vocal performance are one of the best of Denver's career.
The soothing lyrics adhere perfectly to The bitter-sweet compositions. As with most tracks from the album, the arrangement is sparse, yet the strong melodies make up for all the rest. The album peaked at number 15 on the Billboard 200.
Rocky Mountain High (1972)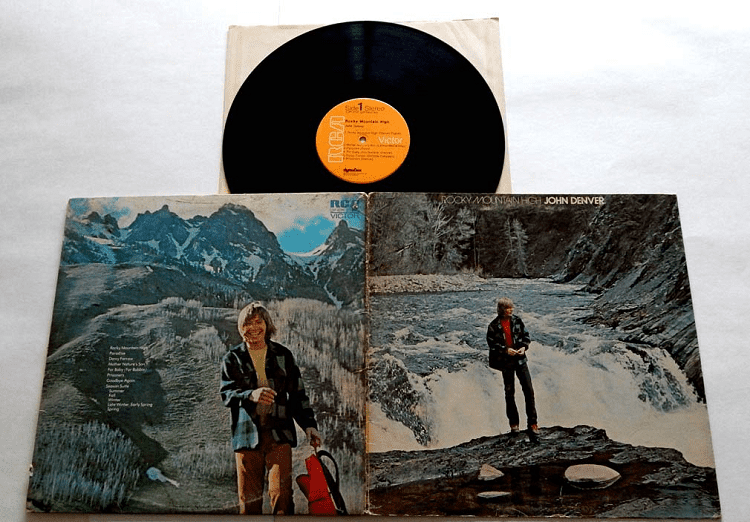 "Rocky Mountain High" is an essential landmark of Denver's career as it was his first top 10 album in the U.S.

I especially highlight the more intricate instrumentations of the album and the masterful session musicians involved in recording the album. My favorite track from the album is "Mother Nature's Son," a Beatles cover.  Denver's love for the Beatles is noticeable in his writing style, and I believe that was one of the biggest influences that helped him write catchy hit songs.
An Evening with John Denver (1974)
Years of enormous success and number 1 hits culminated in one of Denver's most popular records. It's his first live recording, which continued his top charting records streak.
What makes this album unique is the addition of an orchestra to the simple folk arrangements of his studio albums. The legendary composer Lee Holdridge was the conductor, while Denver's manager, Milton Okun, was behind the production. 
The success of this record was due to Denver's songwriting, stellar vocal performance, and the efforts of the entire team of musicians. I believe that what made the 70s John Denver dominate the folk scene was the blend of intricate musical elements other mainstream artists would not use.
Best of John Denver (1974)
This album holds a special place in music history as it's one of the top-selling records of all time, with more than 20 million copies sold worldwide. It cemented Denver's position as a superstar and the best-selling American artist of the time.
If you are new to John Denver or folk music, I recommend you stream this album. It's a collection of work that spans beyond the artist to a testimony of the period it was recorded. In fact, it's the record I send to all of my friends whom I introduced to his music. 
Back Home Again (1974)
"Back Home Again" is another top-charting album from Denver's spree. It's an album full of soothing songs and positive emotions Denver wrote at a high point of his life and career.
John Denver Annies Song:
It contains many hits, including my favorite song from Denver, "Annies Song." He famously wrote the song for his first wife in under 10 minutes, and it became one of his biggest number 1 tracks. The rest of the album is splendid, including a beautiful orchestral arrangement.
The record would reach #1 on the U.S. Billboard 200 and seal his fame as the highest-selling U.S. artist of the year.
Windsong (1975)
The last album of Denver's creative spree of the mid-70s was another major seller. I don't place the albums in the same category as "Back Home Again," yet it's full of deep songs and number 1 hits. It reached the previous #1 position on the U.S. Billboard.
I recommend you listen to the track "Calypso" from the album. It features a genius arrangement and inclusions of traditional folk elements in an intricate track. The vocal delivery is also splendid.  
Slow but Steady 80s and 90s
The 80s were not folk music's best years, which is reflected in Denver's career. He continued writing beautiful tunes but didn't innovate much musically apart from some successful singles and many tv appearances. Denver's songs had become an icon, and a setlist of his classic tunes blended with some new tracks was all the fans needed. I have only thus included a few of his records from this era. 
Rocky Mountain Holiday (1982)
Rocky Mountain Holiday is a soundtrack album by John Denver and the Muppets. Denver served as a host for the popular Muppet show while showing the beauty of the outdoors. It's not my favorite album musically, but it shows the many ways Denver promoted nature through music.
The album was a success and was nominated for a Grammy award for the Best Album for Children.
Love Again (1996)
If you are new to John Denver, I recommend you have a listen to "Love Again." Known as the Unplugged Collection, it features new renditions of many of his classics. This collection's version of "Country Roads" is my favorite, even though that's not a very popular opinion. His acoustic guitar playing, even though mainly underrated, shines on this album. 
John Denver's Discography 
Denver's discography includes 39 studio albums, almost 1 for every year of his active career. He didn't take many gap years between albums and was always inspired by his adventurous life, nature, or social causes. His entire discography is fascinating. I suggest you listen mainly to the compilation and remastered versions of these classic albums. One thing to notice is that his recordings were always quality ones, even in the 50s and 60s.
When I started recording in studios, I noticed how different some of his songs sounded compared to other artists of the era. 
John Denver's Activism and Filmography
Denver was dedicated to environmental activism and much of his music and cinematography to the cause. Denver produced and starred in various documentaries, including one he dedicated to the wildlife in the Rocky Mountains. 
Apart from documentaries, he starred in many series and popular T.V. shows. Different biographies, including the latest movie, "Take Me Home: The John Denver Story," are dedicated to his life and music. Denver's activism stretched beyond the direct involvement through charities and documentaries. He promoted unity between the west and east by being one of the first American artists to perform in the USSR and China.
Denver was famous for visiting non-popular countries for the western culture of the time.
John Denver Guitar and Singing Style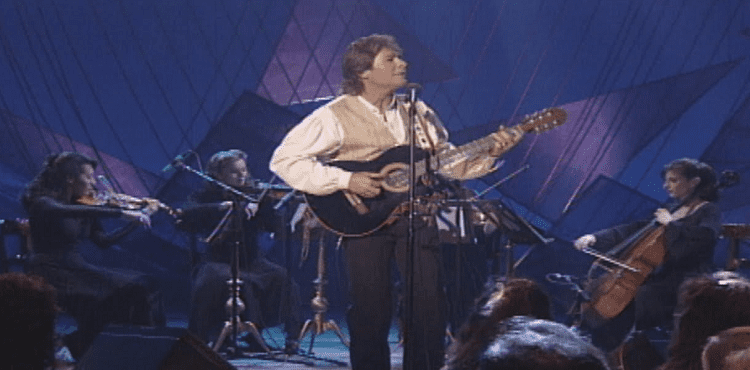 As a solo performing singer-songwriter, Denver was a proficient guitar player able to accompany himself and write catchy tunes. Like country and folk players, he played fingerstyle acoustic guitars. When I first started to fingerpick as a teenager, I resorted to many of his tunes as they are pretty straightforward but beautiful. 
Denver commonly played big-body Taylor and Martin guitars that suited the musical style. What I value most about his playing, besides the chord choices, is the simplicity and never overplaying. He would rather have other players take the spotlight with instrumental bridges and solos.
As a singer, I believe Denver to be one notch up most folk singers of the era, blending high and low pitches with resonating lyrics. Many folk and country singers of the era, apart from the likes of Joni Mitchell, commonly sang in one range and didn't focus much on making interesting melodies like Denver.
As he humbly says in a 1972 interview, he considers himself primarily a performer rather than a songwriter and doesn't mind singing and recording songs written by others. One of the session musicians from Denver's band, Jim Horn, said in the interview that Denver had perfect pitch, was a joy to play with, and an overall great guy to hand around with.
He added that John asked him to imagine the sound of birds and nature and improvise a solo over his track. As a session musician, I raised my respect for Denver to a new level after reading this story. Being a great singer and songwriter is not enough when you are not a good person to work with. Denver was one of those people who would respect his band and leave freedom to everyone.  
Notable Performances
A young Denver performing with the Mitchel Trio. This performance impressed me more than many, as it shows his perfect pitch and natural talent for harmonies: John Denver / 60's Memories [1967-1970] 
Denver performing a full set on T.V. in his peak form – An Evening With John Denver | Good Night America (October 10, 1974) 
A late performance of a song we all know and love. I especially like his more mature voice in this performance: John Denver – Take Me Home, Country Roads (from The Wildlife Concert) 
Relationships and Scandals
Denver's life was not full of only music and nature. Even though he has no significant scandals like many famous musicians, personal struggles were present.  His coherent character on stage and beyond the scenes is one of the reasons why I hold that much respect for his work.

There were though, some noted incidents. Denver had repeated charges in the 90s when he pleaded guilty to drinking and driving.  There's also a report of Denver using a chainsaw to cut his and Annie Martell's marriage bed and almost choking her after their divorce following property settlement. 
Denver married Annie Martell in 1967, to whom he dedicated the hit track "Annie's Song." The couple adopted two children. According to the couple, Denver's early success was to blame for their eventual break up in 1982.
 His second marriage was to Australian Actress Cassandra Delaney in 1988. The marriage ended in 1993 after the couple had a daughter.
As Denver famously said about their relationship, "before our short-lived marriage ended in divorce, she managed to make a fool of me from one end of the valley to the other."
John Denver's Death
John Denver died tragically on October 12, 1997, when his light homebuilt aircraft into Monterey Bay near Pacific Grove, California. Denver was an experienced pilot with more than 2700+ hours of flight and had successfully tested the plane the day before the incident. 
According to the authorities, Denver failed to switch tanks during the flight. A poorly designed craft also contributed to the accident. Denver had lost his flight license on that period due to drunk driving charges. No traces of alcohol were found after the autopsy.
Many tributes were dedicated to John Denver from the music community. Ultimately, his remains were cremated, and his ashes scattered in the Rocky Mountains.
John Denver's Legacy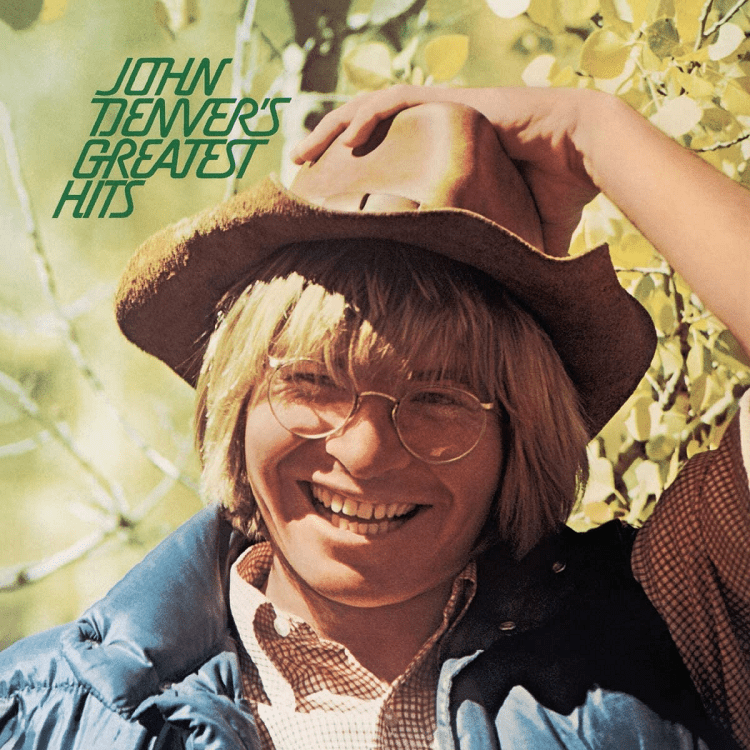 Denver's legacy in folk, soft rock, and pop music is undeniable. Apart from inspiring many new artists, he set a standard for the male singer-songwriter and led a wave of activists in music. For me, John Denver was the first image of a man and his guitar taking up the stage. My family recorded his children's tv shows on a VHS recorded, and I would play them whenever I had the chance.
What at first was for me a childhood hero with a big smile and acoustic guitar turned into one of my main inspirations to pick up an instrument. "Country Roads" is one of the first songs I learned how to strum and revisited to learn properly years later.
His music is full of imagery of landscapes and emotions. When Denver tried to prove a point on a social cause, he would take his listeners to the time and place where they became sensitive about it. He was a pioneer of "world" music and advocated its power to unite people.

One of his most beautiful quotes I especially like goes like this.
"Music does bring people together. It allows us to experience the same emotions. People everywhere are the same in heart and spirit. No matter what language we speak, what color we are, the form of our politics, or the expression of our love and our faith, music proves: We are the same."
FAQs
Question: How Many Number #1 Hits Did John Denver Have?
Answer: John Denver had 4 number 1 hits during his 40-year career. The songs were "Annie's Song." "Thank God I'm a Country Boy," "Sunshine on my Shoulder," and "I'm Sorry."
Question: Why is John Denver not in the Country and Rock n' Roll Music Hall of Fame?
Answer: He is not inducted in both probably because his blend of country and mainstream charts didn't put him in any specific category. Denver was not a pure country artist, even though he had many hit country songs.
Question: What were John Denver's Last Words?
Answer: His last words were, "Do you have it now?" on a radio transmission before his plane crashed.
Sources: