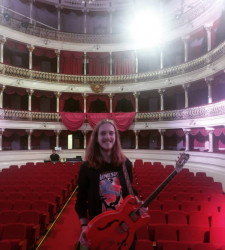 Latest posts by Gustavo Pereira
(see all)
Melia McEnery is mostly known as the wife of one of the world's most acclaimed guitarists, Eric Clapton. They have been married for over 20 years (since 2002), and despite having a significant age difference, it seems as if the couple is happily enjoying their relationship while mostly keeping it out of the public spotlight.
Melia was born on February 1, 1976, in the United States of America, where she currently lives. She is a philanthropist and socialite who involves herself in several charities that support causes such as education and children's health.
Melia McEnery Quick Facts
Birth Date: February 1, 1976
Birth Place: Columbus, Ohio
Nationality: American
Zodiac Sign: Aquarius
Children: Julie Rose, Ella May, Sophie Belle
Partner: Eric Clapton
Social Media: Not active on social media
Other: Brown hair, dark brown eyes, about 5'5″ tall
Melia McEnery's Birthplace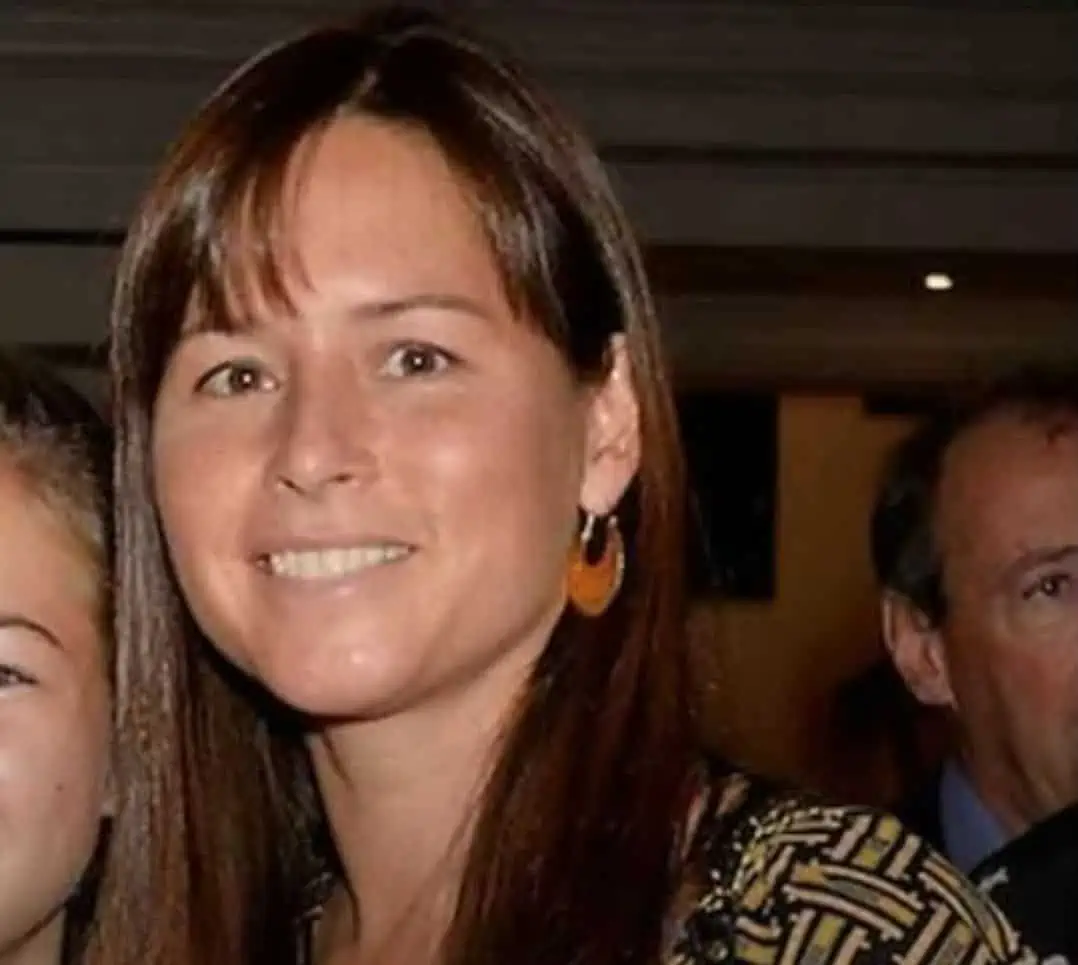 She grew up in Ohio with her five brothers and studied at a Catholic school named Bishop Watterson High School. This is where she took an interest in art and started to consider it as her career choice. After finishing her BA degree in art, she decided to move to California to pursue her dreams.
Melia McEnery's Parents
Melia McEnery is of mixed ancestry, as her parents both come from different backgrounds. Her father is of Scottish and English descent, and her mother is of Korean and Irish descent.
Her father worked in the construction industry to provide for his family, Melia, and his wife, who was a stay-at-home mother.
Apparently, Melia's father felt a bit reluctant about her career choices, mainly due to worrying about achieving financial stability in comparison to other fields that can be perceived as a "safer bet" for some.
Melia McEnery's Early Life and Professional Career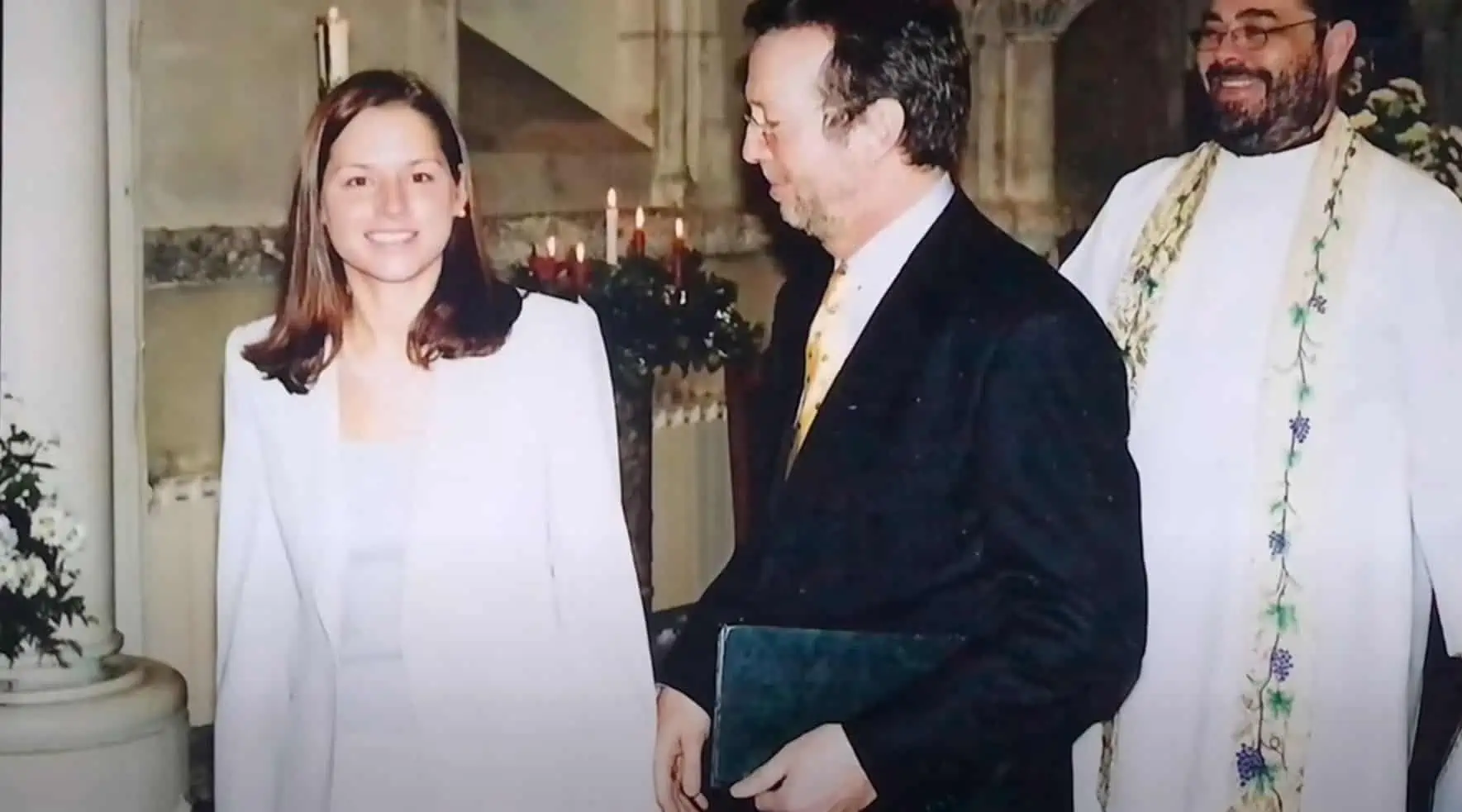 The private life of Melia McEnery and its details, such as her upbringing, work life, and education are not extensively documented on the internet and other sources since most of the information available about her generally has to do with her relationship with the legendary guitarist Eric Clapton, the only artist to be inducted into the Rock and Roll Hall of Fame three times. He did it as part of The Yardbirds, Cream, and as a solo artist, a truly impressive feat and something that will be a part of the history of music forever.
However, it is known that Melia McEnery grew up in Ohio, where she was born. She has five brothers. She attended Bishop Watterson High School and continued to study art until she finished her BA degree. After that, she decided that she'd move to California to start working in her desired field of work.
Melia has had several art exhibitions under her name throughout the world, namely in New York City, Rome, Amsterdam, Brussels, and Tel Aviv, among others. As a painter, she is distinguished by the emotion that she is able to imprint on her paintings. Even though her life must have changed after she got married to Eric Clapton, she seems to have never lost devotion to her art.
Aside from Melia's endeavors in the art world, she is also very keen on taking part in charity organizations and events that support several causes. For instance, she is involved with the Crossroads Centre, which was created by her husband, Eric Clapton. This is a drug and alcohol addiction treatment facility, but she also dedicates a portion of her time to other causes such as children's health, environmental conservation, and education, all of them noble causes that deserve everyone's attention.
Melia McEnery's Relationship with Eric Clapton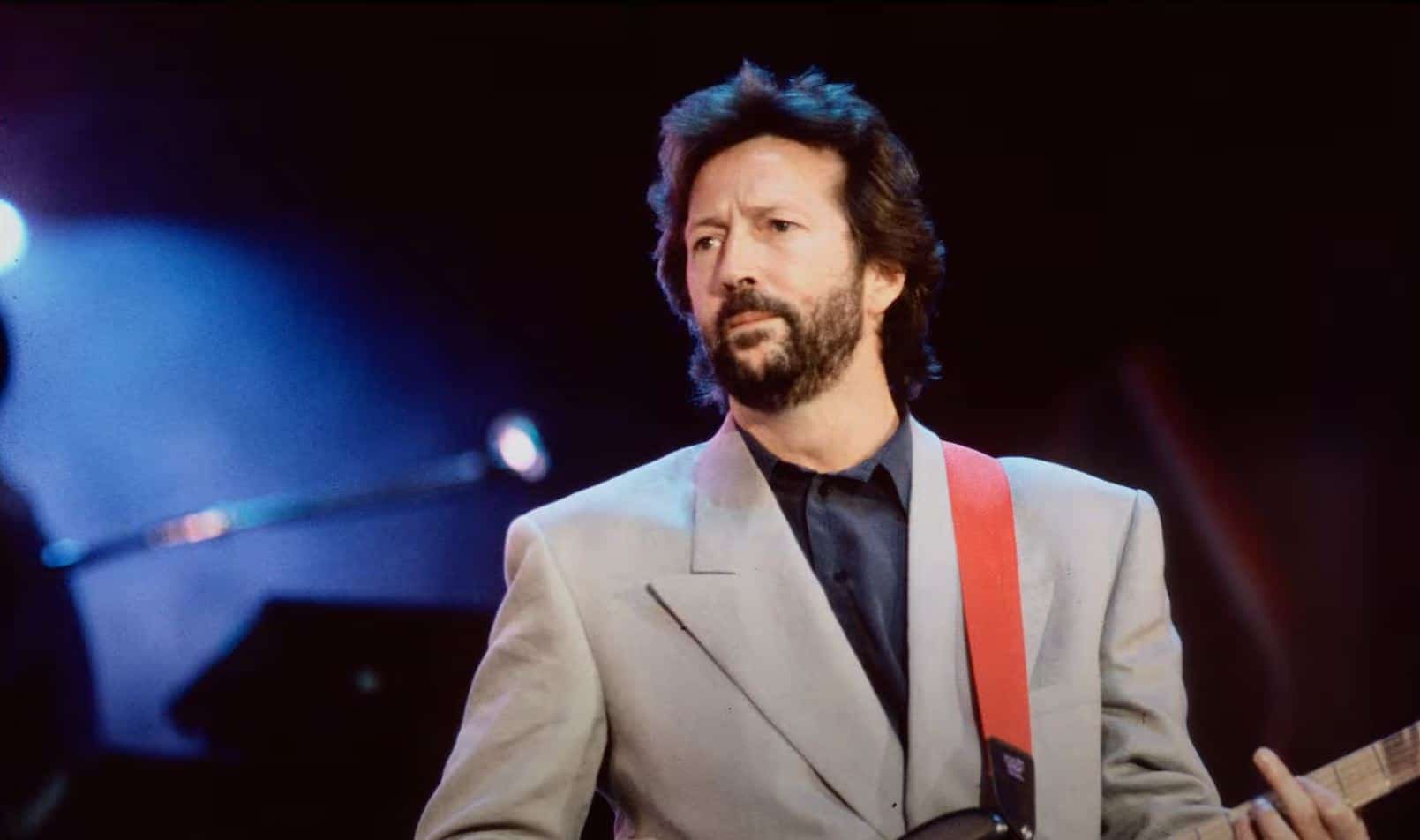 Melia McEnery and Eric Clapton first met in 1999 at a private party organized by Armani in Columbus, Ohio. Melia was working for Armani at the time, and this party was being thrown after an Eric Clapton performance in the city.
It seems like she had instructions not to approach the guests, but despite that, she asked him for an autograph for her uncle, who was a very big fan of Eric's music. That moment sparked what would later become the couple we know today.
They went on a dinner date not long after they first made contact, and they started dating. Their 31-year age gap didn't seem to get in the way of their love, which despite having gone through a rough patch where they briefly split for a year, stands strong to this day.
They kept their relationship a secret for a while, and later, in late 2000, they announced that they were expecting a baby. Julie Rose Clapton was born on June 13, 2001, and shortly after, Eric proposed to Melia. They got married on January 1st, 2002, in Ripley, Surrey, the place where Clapton was born. Melia McEnery was 25 when they officially tied the knot.
It is interesting to mention that the guests at their wedding thought that they were attending a baptism ceremony for their 6-month-old daughter, but they were surprised with a matrimony celebration. However, Julie Rose and Eric's 16-year-old daughter from another relationship, Ruth Kelly Clapton, were still baptized at the ceremony.
Melia and Eric currently have three daughters, Julie Rose, Ella May, and Sophie Belle. Julie's name is a tribute to Clapton's late grandmother.
Before meeting Eric and starting to see him regularly, Melia McEnery was in a long-term relationship with a man named Chris Losinske, who worked at a local coffee shop. According to an interview, Chris knew that Melia and Eric talked, and she said that they were just friends. However, Eric would usually send limos to pick her up, take her to movie screenings and other events, and eventually, Melia and Chris broke up.
At the moment, it is believed that the happy couple is living in a quiet, peaceful neighborhood in Surrey (South East England), but Eric also owns properties in other places such as Antigua and California, where they probably go to spend some time occasionally.
Eric Clapton and His Relationships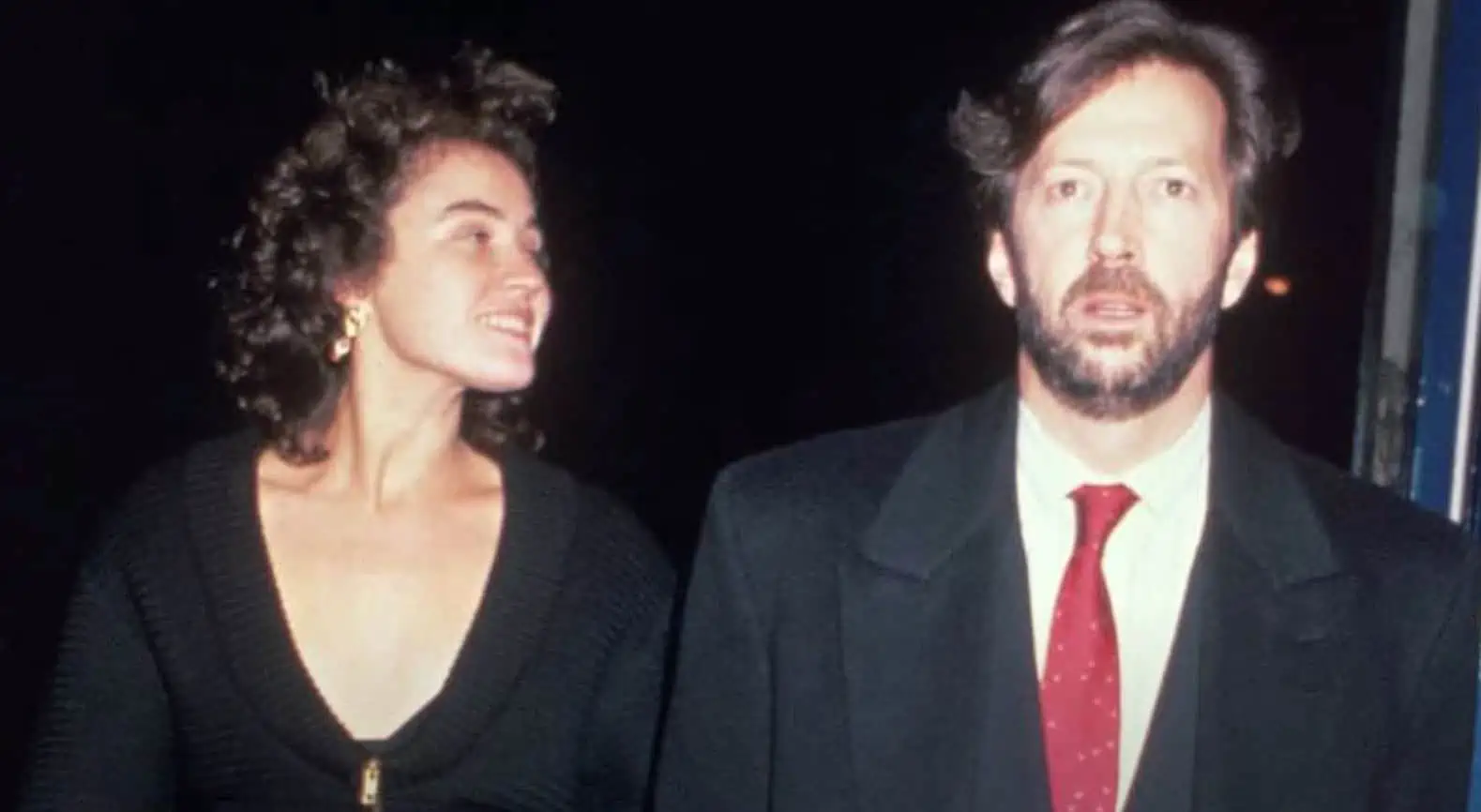 As for Eric Clapton, it is known that he has been involved with several women over the years, and his first marriage was to Pattie Boyd, a British model, and photographer, who had been the wife of George Harrison, Eric's close friend and member of the legendary band The Beatles.
They were married between March 1979 and June 1989. He was also in a relationship with Yvonne Kelly, manager of AIR Studios, with whom he had a daughter outside of marriage, Ruth Kelly Clapton. It is also known that he was involved with the Italian model Lory Del Santo at some point in the 80s.
In the past, Eric has admitted to being a "womanizer" and being with multiple women at once in order to avoid being alone. There are several stories about him being unfaithful in past relationships, especially in his younger years. In any case, it seems that after meeting Melia McEnery, Eric decided to settle for good, as they have been living a happy marriage for a respectable amount of time.
These two lovebirds certainly seem to prefer enjoying their time in peace and quiet, as they tend to keep a low profile, away from the spotlight, the press, or anything that would induce stress into their lives. Frankly, I think it is a smart decision that must have positive effects on their individual mental health, as well as their relationship.
FAQs: Frequently Asked Questions About Melia McEnery
Question: What are Melia McEnery's activities and what does she do for a living?
Answer: Melia McEnery is a painter, an artist, a socialite, and a philanthropist. She is mostly associated with a diversity of charities that support causes related to children's health, environmental conservation, and education, among others. She has also done several exhibitions of her art around the world.
Question: How long have Melia McEnery and Eric Clapton have been together?
Answer: Eric Clapton and Melia McEnery reportedly met in 1998, at a party in Columbus, Ohio. They started seeing each other shortly after, but they kept it a secret for some time. Eventually, they tied the knot on January 1, 2002, in a private ceremony in the UK.
Question: How many children does Melia McEnery have with Eric Clapton?
Answer: Melia McEnery and Eric Clapton have had three children, Julie Rose (2001), Ella Mae (2003), and Sophie Belle (2005).
Bottom Line
It is evident that Melia McEnery is not the most active celebrity on social media, nor does she seem to enjoy the public spotlight. The fact that she is married to Eric Clapton certainly draws attention to her, but she is still focused on her art and her involvement in charity causes.
Despite their age gap of over 30 years, the couple has remained together for a long time, standing as an example of true love, commitment, and using their resources to help noble and worthwhile causes that deserve the attention of everyone.
If there is one thing to remember from their history, is that sometimes taking a leap of faith can pay off, since this couple would have never met if it wasn't for Melia risking getting in trouble at work by disobeying the order that stated she couldn't interact with the guests. She couldn't keep to herself, but it ended up sprouting a passion that is still burning, more than twenty years later.
Continue reading:
ERIC CLAPTON BIO AND GEAR LIST
THE STORY OF HOW JOHN DENVER DIED