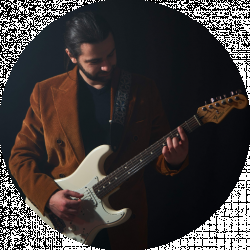 Latest posts by Altin Gjoni
(see all)
All the great rock bands either revolutionized the genre or took up the pioneer's torch into territories untouched before. The second part of the 80s was all about the second approach, but no band did it better than Extreme, who not only refined what Van Halen started into the realm of funk metal in the 90s but are back in 2023 with another charting album.
If you heard me play guitar and knew who Nuno is, I'm sure you would pop up to me after the show and say, "Hey, you stole that riff from Nuno, right?" This is how much of an influence the band had on me. It got a teenage kid obsessed with Metallica and Bon Jovi into the 'hidden' world of the band everyone knew for the classic "More than Words."
What I love, and if you're a fan, you do too, is how Extreme doesn't focus on genre or style – they write what they want, when they want, and mix it up so that there's something for everyone to chew. Considering they did it again with "Extreme Six," this bio comes at the right time for anyone who wants to dig deeper into the refined glam rockers from Boston.
Extreme Members
Nuno Bettencourt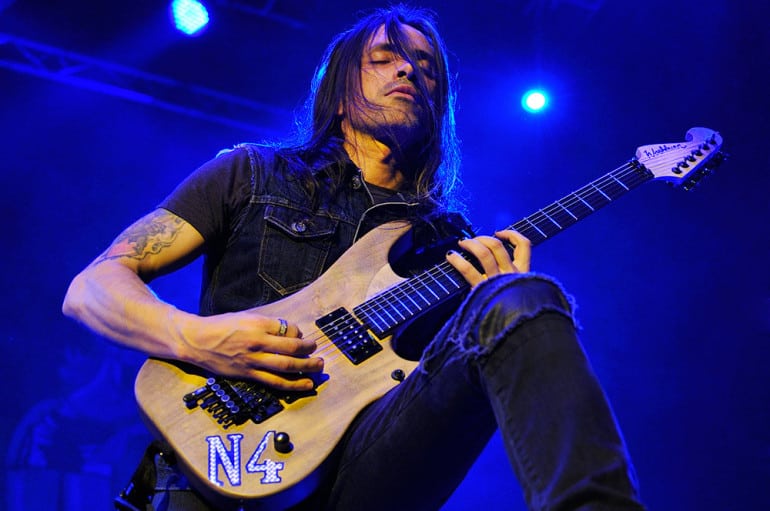 Nuno Duarte Gil Mendes Bettencourt was born on September 20, 1966, in the Azores, Portugal, and moved to the US when he was 4. The youngest of 5 brothers and 4 sisters, Nuno credits his family, especially his brother Luis, for first getting him into drums and then guitar.
Dropping out of his interest in sports and then high school, he spent his teenage years practicing for hours under the influence of Vahj Halen, Brian May, Jimmi Page, etc. His unique percussive 'acoustic strumming' on electric guitar developed due to his brother's teachings and the blend of influences from his different guitar heroes.
Besides being Extreme primary songwriter and producer and co-fronting the band Gary, Nuno had a prolific solo career with his solo projects and behind-the-scenes mastermind for other major artist's hits.
Nuno is married to singer Suze DeMarchi in 1994 and has 2 children.
Gary Cherone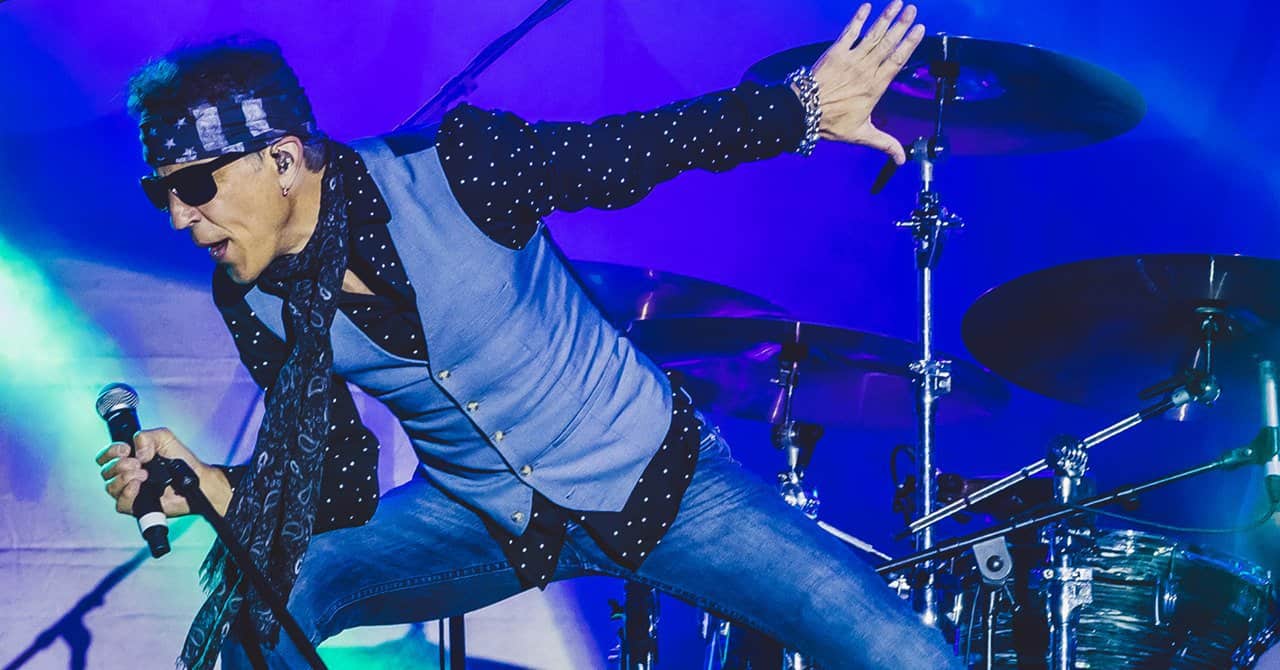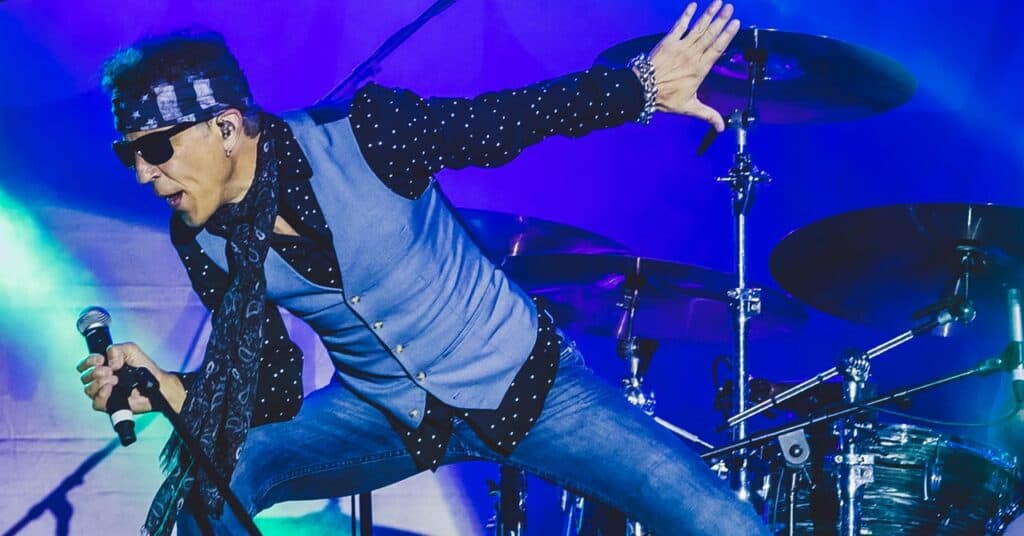 Gary Francis Caine Cherone was born to a middle-class Catholic family in Malden, Massachusetts on July 26, 1961. Like Nuno, his childhood and teenage years were a mixture of a failed attempt at a career in sports and a new-found passion for music.
Gary was active as a singer in the local scene, along with what would Extreme's original drummer, Paul Geary, formed "Adrenaline," later named "The Dream." Inspired by Freddy Mercury, Steven Taylor, and other great singers, he picked up his signature acrobatic frontman style that helped him propel Extreme to fame and even join Van Halen for a few years.
Behind Nuno's musical genius lies Gary's provocative lyrics and energy. Beyond his career, Gary is notoriously secretive about his private life, and what's known is that he has been married to Betsey Cheney since 1992.
Pat Badger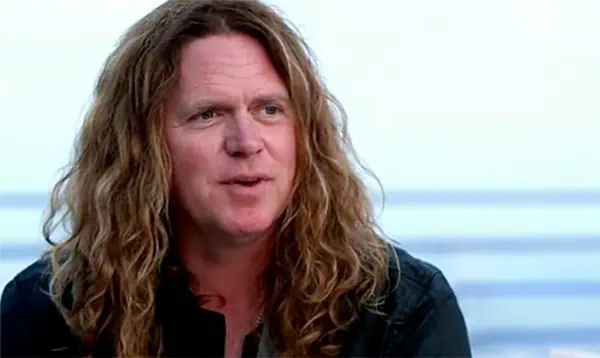 Everything Nuno plays, Pat perfectly follows. Extreme's bass player, Patrick John Badger, was born July 22, 1967) in Boston, Massachusets. Pat's bass riffs are equally as iconic as Nuno's solos, and his backing vocals add extra power to Extreme performance.
Along with his career with Extreme, Pat founded an Eagles Tribute band, the "Dark Desert Eagles."
Pat has been married twice, first in 1990 and 2014, yet his current relationship status is unknown.
Paul Gaery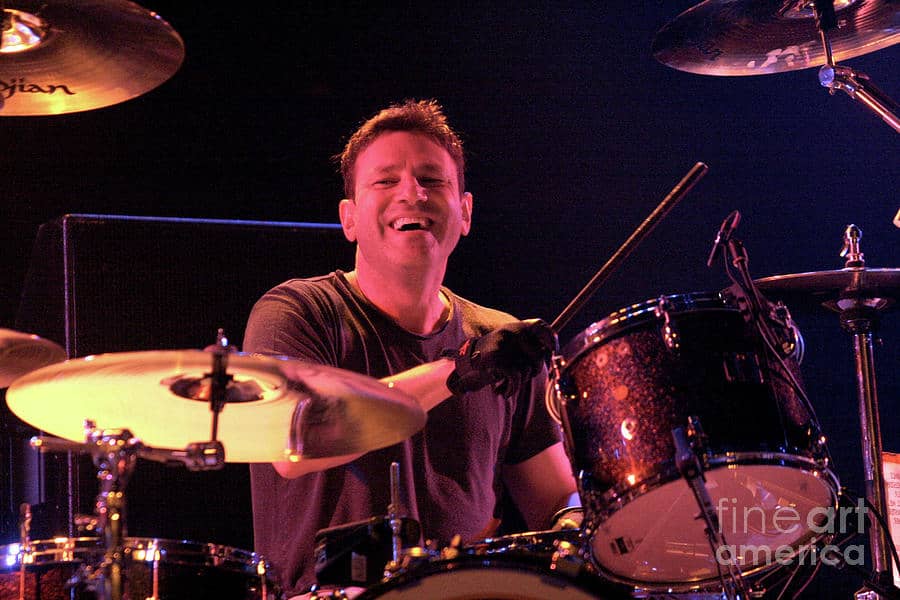 Paul Geary was born in Medford, Massachusetts, on July 24, 1961. He was part of Gary Cherone's original band, "The Dream," which then turned into Extreme with Nuno joining the band.
Paul left the band in 1994 to pursue an even more successful career in music management. He founded "Global Music Management," which launched the career of Godsmack and has managing credits for The Scorpions, Alter Bridge, Fleetwood Mac, ZZ Top, Puscifer, The Hollywood Vampires, and many other world-famous acts.
Paul got married to Karrie Arruda in 2005 and later divorced in 2016.
Mike Mangini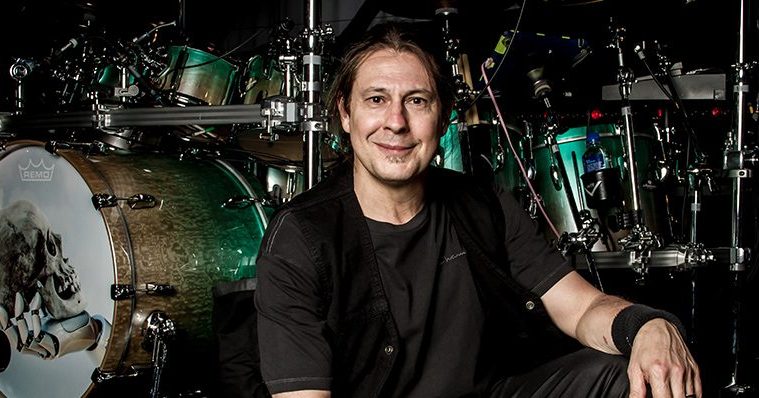 Michael Anthony Mangini was born in Newton, Massachusetts, on April 18, 1963. Mike Mangini might have been a short-lived member, but his name echoes in the minds of Extreme Fans as the only other virtuoso of the band besides Nuno.
He went on to replace Mike Portnoy in Dream Theater, played with Steve, and set multiple world records in drumming after his run with Extreme. As such, every Extreme fan is proud of having had a musical 'equal' to Nuno in the Band.
Extreme Quick Facts
Band Members

Nuno Bettencourt, Gary Cherome, Pat Badger, Kevin Figueiredo

Past Long-Term Members: Mike Mangini, Paul Gaery

Years Active

1985–1996, 2004 – 2006. 2007–present

Location

Boston

Most Successful Album

Extreme II: Pornograffitti (1990)

Labels

A&M; Frontiers

Discography

6 studio albums; 1 live album

Social Media

YouTube

,

IG,

TikTok

,

Facebook

Website

https://extreme-band.com/

Awards

Grammy Award for Best Pop Performance by a Duo or Group with Vocal (1991)

Last Updated

October 2023
Origin Stories
Extreme was born after a chance meeting of Nuno and Gary in a club in Boston in 1985. The owner had invited Nuno after closing hours, and Gary was there.
Both eager Queen fans, their friendship started as a competition on who knew more about the band. As Nuno recalls, they didn't need to hear each other play or sing to realize they were a good fit to start a band.
Gary brought his drummer Paul and Nuno, the bass player from his band Pat, to form 'Extreme.' Even though the name translates well in the fierce hard rock style the band put on, it came from a wordplay from Gary's band "The Dream."
Ex-Dream went on to be Extreme, and so the Boston Power Four started playing local gigs with the songs Nuno and Gary wrote and gathered a massive local following before A&M Records noticed them.
Extreme I (I989)
Following the style of their 70s and 80s Idols, the band released their first record under A&M record. A highly glam-influenced album helmed by a Visceral Nuno, tight rhythm section, and formidable Gary, the debut album kickstarted their professional career. Extreme I was the first attempt at what listeners rightly called "Funk-Metal."
The beauty of an Extreme Album is how it spans beyond one genre. The first song 'Little Girls," starts in the style of 70s rock opera. The first thing you hear is an intro setting the mood – not the most typical start of the 80s 'Glam' album. Nuno's funky chops immediately kick in with the wide, heavy-hitting rhythm section, and so the groove goes.
"Kid-Ego" was the single that got the most airplay; very much Van Halen-inspired with a touch of funk, it shows what Extreme can do but is not original. In fact, Gary says it makes him 'cringe' after all these years.
The album's mood overall is joyful, almost playful, as the biggest song of the record 'Play With Me," better puts it. The high-tempo groovy riff and neo-classical solo are a staple on every Extreme show and arguably all 80s rock playlists.
As a fan, I find the album a work in progress, halfway to what the band is really about – a successful experiment with moderate sales and mixed reception that led to a masterpiece.
Extreme II: Pornograffitti (1990)
Every band has a masterpiece, and this was the one for Extreme. It has everything a typical Extreme album has; it's the record that gave birth to the standard of what's expected from the band.
The album continues in the lines of Extreme I, but it's far more achieved, mature in a playful way, better-produced, and with charting hits. It ranks among the all-time top pop-metal and glam albums and is undoubtedly one of the most achieved works of 90s music, with iconic songs, riffs, solos, and shows that backed it up.
Even though many don't realize it, Pornograffitti is a concept album following the theme of loose of innocence in the modern world.
The immense success of the acoustic ballad 'More Than Words' was a double-edged blade, bringing massive radio play and fame for the single but not giving an 'honest' representation of the album for listeners who were not into the hard-rock side of the band.
Beyond country-ish "Hole-Hearted" and iconic funk rock emblem that features one of the best solos ever 'Get The Funk Out,' my favorite song on the album is 'Suzi' and the filthy funky intro riff.
The album went double platinum in the US, and the acoustic ballad the helmed went to the top 10 worldwide, creating a legacy with its stripped-down video.
The One-Hit Wonder Myth
I never believed in the "one-hit wonder" phenomenon many associate Extreme with. "More Than Words" topped the charts, but it gave them a different kind of fame for the mainstream world; perhaps an acoustic ballad was not the ideal branding for a heavy band, yet in Nuno's words, it did open up massive opportunities for them to tour and play at the highest levels.
The Queen tribute show, world tours, and following record deals might never have happened if not for "More Than Words" & "Hole Hearted." It was definitely not a one-time thing, as the band reached legendary status and continues touring today.
Three Sides To Every Story (1992)
Extensive touring and first-time headlining brought Extreme around the world. At this point, they were popular in the mainstream for "More Than Words," but only those who showed up at the show, besides the fans, understood how much of a powerful live band they were and still are.
"Three Sides" took the concept album part to the Extreme, splitting it into three parts or different ways to tell the same story. It covers more profound political concepts, playing around the themes of war, peace, racism, and poverty. Musically, it's equally as intricate, with even more prog elements, as funky as Pornograffitti but much more polished and clean on the production side.
The fans that looked behind the acoustic hits of the previous album loved it, and 1 in 3 fans will put "Cupid's Dead" on top of their favorite Extreme songs. list It's a very mature and solid album that made for killer live sets, but the period and the release campaign were not right.
Commercially, though, it only managed to go up to 700,000 copies sold, which is good but not close to Pornograffitti.
Waiting For The Punchline (1996)
As much as I like the songs in terms of songwriting, and I find it one of the band's top guitar and vocal albums, I'm not a fan of the stylistic choice. Grunge was what 'took down' the rising fame of Extreme, and this is their attempt to blend in the wave of Soundgarden and Nirvana.
"Midnight Express" is the ultimate Nuno Bettencourt cocktail of acoustic chops in a finely composed musical theme, while "Hip Today" is a throwback to a more typical funk metal Extreme.
It's not a commercial highlight of the band, as it didn't produce any hits on mainstream or rock radio, but it adds nicely to the band's legacy, making for some proper raw heavy rock.
The Breakup & Solo Careers
The musical landscape had changed massively in the mid-90s, and Extreme, while still selling out tours, was not at its peak, with members looking to dwell on their endeavors.
Nuno famously left the bend for a solo career, but it never went down to a fight or argument with any member. Gary let him go and, amid mourning the band's breakup, got a call to replace Sammy Hagar in Van Halen, a task that proved challenging, very rewarding for Gary but equally disappointing for the ears of Van Halen fans.
On the other hand, Nuno tried his best with many bands, probably too many. Mourning Widows, Population1, DramaGods, and the Perry Farrell side-project Satellite Party; the bands Nuno started, made quality records with, but never hit the charts. His career as a producer and freelance guitar hero proved very prolific.
Saudades de Rock (2008)
2007 marked the reunion of the now-seasoned rock veterans after a handful of shows in 2004 and 2006. Gary, Nuno, and Pat recruited drummer Kevin Figueiredo to replace the now-busy managing massive band's Paul Geary.
Saudades de Rock, a tribute to a decade without Extreme, was released one year later. The mountains of riffs and ideas amassed in Nuno's and Gary's heads were well translated into a Bettencourt-produced old-school rock record.
The album packs a punch from beginning to end and makes for extremely groovy live tracks, but it still didn't produce hits. Fans longed for a record, and they got what they wanted, but the general audience didn't get to hear much Extreme.
My personal favorite song is the alternate tune, almost country-sounding 'Run.' A very tight band backs Nuno's guitar wizardry throughout the whole track.
Extreme VI
After Saudades, the band was officially together, and rumors of another record were underway. However, the solo plans of members, especially Nuno, and his recent gig touring with Rihana made it hard for the band to & record & release new material.
It took a decade more than anticipated, but the new Extreme is finally out in 2023. Extreme VI almost surprised everyone with its timing, release, and style. It's heavier and more straightforward than another Extreme record, blending a modern punch with an old-school style.
It's a big success so far, and it fed a new life to the band, who look, sound, and perform at their best. It's enough to watch the music video for "Rise" to understand how much everyone in the band was waiting for a comeback.
Extreme – "Rise" (Official Video)
The solo from "Rise" was voted the third best of the 21st century in a 2023 poll. It's the first time in years that a solo gets as much reaction and head stretching for the guitar community. It proves Nuno is the guy who took up Eddie's torch yet again and possibly the greatest rock guitar hero of our day.
Unlike other records, this is the one album in which the release tactic helped them get the best out of today's industry. Much social media work went into the campaign, taking the album into the top rock and metal charts.
What I don't like is the production and mixing. According to my taste, Nuno is a great producer but not the best Engineer; some tracks sound massive, others distant and dry.
Notable Performances
Extreme – Queen Medley – Live @ Freddie Mercury Tribute Concert, London, England – 1992
When Brian May announced on stage that the following band knew what Queen was about more than any other, everyone knew Gary and Nuno would step on stage. What no one expected, though, was for them to put on the best act of the night, honoring Freddie with a medley of Queen Songs and following up with a massive sing-along of "More Than Words."
Pornograffitti 25th Anniversary Tour
Extreme "Decadence Dance (Live)" from Pornograffitti Live 25
25 years are nothing when it comes to legendary records, even more so when the band appears not to have aged a single year from the '90s
Extreme – Decadence Dance (Live: Boston 2009) HD
The band's reunion came with the first Live Album. It's the best version of Decadence Dace I've seen the band play, almost 20 years after they wrote the song.
FAQs
Question: Why Did Extreme Never Make It Big?
Answer: Extreme is not the typical mainstream band, even though they are well-known among the rock community and even a staple on the radio. 
They came out with hard rock when Grunge completely removed Glam from popular culture. Not even Van Halen managed to survive the Nirvana invasion, so there was little hope for a new band carved in the glam era to make it big.
The lack of big management and a contract with the label worked against them.
Nuno and Gary could not reach stardom in popular media in the era of teenage-focused MTV.
Question: Why Did Gary Cherome Fail With Van Halen?
Answer: Too much pressure was put on whoever replaced Sammy Haggar, and even though stylistically Gary was the best-fitting vocalist and performer, fans never accepted how 1998 Van Halen III sounded.   
Question: What Is Nunno Bettencourt's Live Rig?
Answer: Nuno always uses his trusty Washburn N4, A signature Randall NB King or Marshall JCM 200 head, and a RAT pedal in front of the amp to tighten the bottom end. He uses very few pedals, primarily a digital delay, reverb, phaser, chorus, etc,
References: