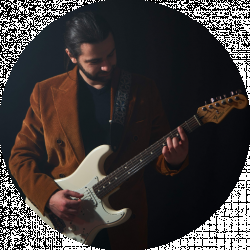 Latest posts by Altin Gjoni
(see all)
At the top of Mount Everest of Art Rock, where metal meets with prog in complex musicianship, sonic experimentation, and deep philosophical lyrics, stands only TOOL and perhaps a handful of other bands.
A unique band that might not be an easy listen to everyone, but for true fans, part of their 'army,' a TOOL song is a necessary journey into the unknown.
It's hard to categorize the genre and decode the music, challenge which the band's fans enjoy the most and arguably makes them a polarising group for a big part of the rock and metal community. A challenge that I'll gladly take on with this article as a TOOL addict for the last 15 years.
If you're new to the band and just starting to dig, a million questions pop up on why, how, and when. Decoding just one song can become a quest, so let me help with an insight into their origins and records.
TOOL Quick Facts
Band Members

Present: Maynard James Keenan, Adam Jones, Danny Carey, Justin Chancellor

Past: Paul D'Amour

Genres

Art Rock: Prog Rock; Alternative Metal; Prog Metal

Years Active

1990 – present

Origin

Los Angelos

Most Successful Album/Single

Best-selling album, "Lateralus"; Biggest single, "Schism."

Website

toolband.com

Social Media

Facebook

,

Instagram

,

Awards

4 Grammy Awards: 2020 Rock Album of The Year for "Fear Inoculum;" 2020 Best Metal Performance for "7mpest;" 2002 Best Metal Performance for "Schism;" 1998 Best Metal Performance for "Aenima"

Discography

5 studio albums

Last Updated

November 2023
TOOL Band Members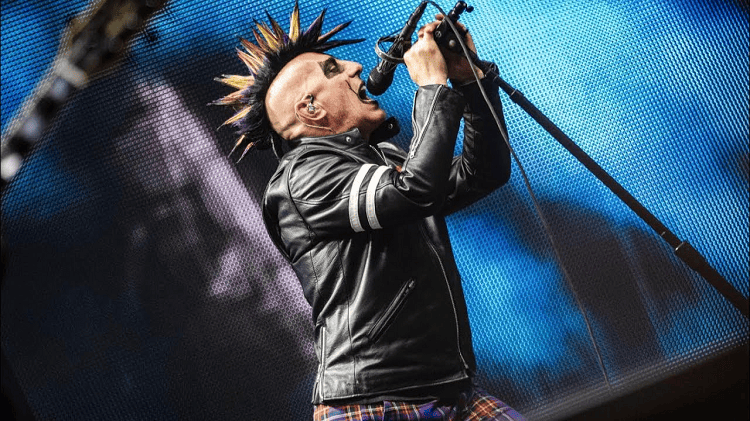 TOOL is like a well-tuned machine that runs at such predictions that the slightest miscalculation could tumble all the pieces. That's why the band has only seen one member change in the early days and none after; it would be impossible to recreate what makes the whole without any of the members.
Maynard James Keenan
Maynard James Keenan (born James Herbert Keenan) was born on April 17, 1964, in Ravenna, Ohio. He is the lead singer and main songwriter of TOOL and the almost equally as famous A Perfect Circle and Puscifer while running his endeavors as a winemaker, black belt in Jujitsu, and producer.
Maynard is the driving, disciplined engine behind TOOL, whose eccentric character and moral values drive the creative process.
His childhood is fairly well known to TOOL fans as his mother's chronic disease that left her paralyzed when Keenan was only 11, alongside the very religious and intolerant household, are recurring themes in the band's music.
He was quick to fight his troubles, graduated from high school as a member of the wrestling team, and joined the military academy without outstanding results, which he later quit to pursue art school in Michigan before starting TOOL in L.A.
Maynard married Caduceus lab manager Lei Li in 2010 and had two children.
Adam Jones
Adam Thomas Jones was born on January 15, 1965, in Libertyville, Illinois. He is the guitar player and visual designer of most of TOOL's sets and music videos.
Jones played Violin and double bass in high school before becoming friends with Tom Morello, with whom he learned guitar together and played in the band Electric Sheep. Adam followed a career in visual arts in L.A., working for top Hollywood movies doing makeup and art design for Jurassic Park, Predator 2, A Nightmare on Elm Street 4 & 5, Batman Returns, etc.
Alongside the award he received as a member of TOOL, Adam received a Grammy Award for Best Recording Package as art director for the tool Album 10,000 Days.
Adam married painter Corin Faught in 2013, and together, they had two children.
Danny Carey
Daniel Edwin Carey was born on May 10, 1961, in Lawrence, Kansas. He is the drummer of TOOL and one of the main songwriters of the band.
He started drumming when he was 10 while also heavily playing basketball. To this day, he plays each show with the Jersey of the local team. Danny was heavily affected by jazz and many rock legends like John Bonham, Neil Peat, Bill Bruford, etc.
He got involved in the Kansas Jazz Scene before moving to L.A., where he played studio sessions for Carole King and various bands before meeting Adam and Maynard.
The human octopus, as many call him, Danny, is above and beyond the standard of rock drumming, composing entire percussive arrangements for the songs and ranking high in every list of greatest drummers of all time.
Danny and his girlfriend, Rynne Stump, had a child in 2015.
Justin Chancellor
Justin Gunnar Walter Chancellor was born on November 19, 1971, in Kent, UK. He replaced Paul D'Amour in the middle of the recording sessions of Aenima and, to this day, writes the gritty bass lines of the band.
Before joining TOOL, Justin was a member of the U.K. band "Peach," which opened for the previous in their European tours. Getting a call from the band to replace Paul was the moment he moved to the U.S.
Besides TOOL, Justin runs a book and record store with his wife, Shelee Dykman.
Paul D'Amour
Paul D'Amour, born on May 12, 1967, in Spokane, Washington, was the only TOOL member to leave the band after serving his duties as bassist on the band's first album, Undertow.
Paul's contribution to the band is as valuable as any other longer-standing member, as he started the bass-centered nature of the band with the bright, aggressive, almost guitar-like tone. His desire to play guitar and get involved in more than just bass and to have more artistic freedom as a creator was why he left the band.
He has been part of multiple music projects since his time as a guitar player and songwriter.
Tool Band Origins
Tool formed in 1990 in L.A. after a few twists of fate that revolve around the comedy band Green Jellö (now named Green Jellÿ.)
Maynard had just moved to L.A. to work at a pet store; Adam had a successful career in the movie industry and kept guitar as a hobby while Danny was recording sessions in town and played as one of the many drummers of the Bill Manspeaker fronted band Green Jellö.
Adam and Maynard bonded over their music and art tastes after being introduced by their girlfriends. That's when Adam noticed Maynard could sing and insisted they play together. In the meantime, he got connected to Bill Manspeaker, who was interested in Adam's services in costume design. This connection eventually got Maynard the role of the second vocalist of Green Jellö.
Maynard quickly got tired of the L.A. music scene and how it worked around A&R and Marketing people, so he finally accepted Adam's offer to form a professional band.
He required his friend, Paul D'amour, on bass and went to rehearse at BIll's place. Danny Carey so far refused their invites to play, but he was randomly there when the band's drummer didn't show up. After a short jam, he decided he was in.
The New Kids In Town
TOOL sounded different from the start due to the unlikely influences and backgrounds of the members. No one brought only one thing to the table, but all shared that frustration with the rough life of L.A. and the twisted nature of creative industries.
The music was a brutally sophisticated expression of that, with Maynard's extreme performances leading the charge behind an alternative metal groove. They were wild, like the grunge movement of the time, but different in attitude, more violent and direct.
72826 (Toolshed) (1991)
They tried their hand at recording the first set of demos titled 72826. A name inspired by the band's affinity to the occult, as it spelled 'Satan' when played with a touch-tone telephone., it's also commonly known as Toolshed. Rage and grit fill up the short release, which hardly has more than 2000 copies around.
Most notably, The demo tape features a very early version of the 'Sober."
Opiate (1992)
With the support of Bill Manspeaker, before even releasing an E.P., the band got signed by Zoo Entertainment and went to the studio to record Opiate.
Opiate is heavy and rough, arguably the heaviest TOOl record. The band wanted to show their most extreme and aggressive side in order to get noticed – and so they did, along with producer Sylvia Massy, in the poor studio conditions the label could afford.
There's a world of difference between early Opiate Tool and the modern prog band. Yet, the lyrical complexity starts even from the title, inspired by Karl Marx's quote: '"Religion… is the opiate of the masses".
Two songs, "Cold and Ugly" and "Jerk-Of," were taken from the live performance at the New Year's Eve show opening for Gree Jellö. "Sweat" is arguably the most musically achieved song of the E.P. that hinted towards what the band would become.
Undertow (1993)
Undertow is the first full-length album of the band where the pieces started to fall into place. They needed to have an album to tour different cities, and they had already written the songs, so they went back to the same poor studio conditions with producers Sylvia Massy and Steve Hansgen.
If Opiate delivered the band's rage violently with a fist, Undertow left more space for emotions, detailed performances of individual members, and some 'studio experimentation' with the band smashing pianos to get the sound effect for the track "Disgustipated."
TOOL now started to sound like TOOL, and even though they kept being on purpose at times controversial and 'annoying' to more conservative crowds, they resonated with the evergrowing grunge movement.
The 1993 tour with Alice in Chains, Primus, and their old friends Rage Against The Machines catapulted them into the big scene, playing in Loolapalora in front of tens of thousands.
Adam was the mastermind behind the artwork, visuals, and music video for "Sober," which got regular play on MTV. Thus, Undertow became massive, brought the band into the mainstream rock and metal movement, and eventually went double platinum.
Ænima (1996)
Ænima is the first of the many masterpieces from the band and the moment when TOOL became a cult. It's one of the most influential albums of the 90s, ranking 18th on the Rolling Stones list of the 100 Greatest Metal Albums of All Time and eventually going triple platinum.
Undertow has set an expectation that the label couldn't ignore, so gone were the days of low-budget dark-wet studios. Ænima was recorded in the prestigious Ocean Way studio in L.A. with producer David Bottrill, yet not all was smooth.
Paul D'Amour left the band mid-recording, and Justin Chancellor was called to replace him, contributing immediately with the legendary bass riff for "Forty Six & 2."
The album's title, a wordplay for soul, life force with a slight reference to a medical procedure and core message was inspired by the works of Carl Jung and the dedicated to comedian Bill Hicks, who had opened many of the band's performances and shared Maynard's viewpoint on society, morality, and the human psyche.
The Tool' concept' album was born, a blend of heavy, refined, progressive rock philosophy with futuristic soundscapes and cryptic messages. It is a metal awakening, written, recorded, and performed at its best.
Lateralus (2001)
Every band has a Magnum Opum, an album that will resist the test of time and always stand as the ultimate masterpiece. Lateralus is for TOOL what the Dark Side Of The Moon is for Pink Floyd: an album that goes beyond a simple record to a cult of that decade or century's music.
From start to finish, the album is a masterpiece of art rock that debuted on nr.1 in the Billboard 2000 with over half a million sales in the first week after its release. It brought the band more to the mystical and progressive rather than the alternative metal of the previous two records.
Producer Joe Barresi, who works with the band to this day, proved to be the perfect person to work on these highly complex tasks.
'Schism,' 'The Grudge,' 'Parabol,' & 'Parabola' would all make for the title track if not for the epic 'Lateralus,' a song shrouded in mystery with how it follows the Fibonacci sequence with its time signatures.
The ending of the album with the trio "Disposition," "Reflection," and "Triad" goes from a trance-inducing bass line to a ceremonial song and ends with a heavy, aggressive tune.
Lateraluys is a 10 out of 10 art-rock masterpiece, ranking high in Rolling Stone's Top Albums of all time, earning a Grammy For Best Metal Performance for 'Schism.'
10 000 Days (2006)
If you want to silence a Tool Fan, play 'Wings For Marie' parts 1 and 2. The anguish, anger, and passion in Maynard's performance brought even him down, refusing ever to sing it live anymore. 10,000 Days drift between rage and love, marked by Maynard's personal history and the band's musical maturity.
Compared to all other albums, 10,000 Days hits the hardest musically and lyrically. The drops in songs like 'The Pot,' 'Vicarious,' and 'Jambi' are the ultimate expression of the visceral raw power of the band that doesn't need to be fast to hit hard.
It follows almost the same patterns as Lateralus, going immediately to action with a powerful song and following it up with moments of tribal bliss and atmospheric landscapes.
The ending song 'Right in Two' could be considered a Tool 'ballad' that, unlike a traditional one that talks about love and ends with a critical change, dwells in the very faults of human nature and develops into one of the heaviest breaks of the band.
Sound-wise, it's arguably the best-mixed album to my ears, signaling the band's creative peak.
Fear Inoculum (2020)
One journalist once described Fear Inoculum as the passion child of Pink Floyd and Meshuggah; He couldn't have said better. It's different in nature and purpose from all the previous records; you can point the finger immediately and tell it's them – but 15 years without releasing a record finely honed the musical tastes and experience of the members.
Airy atmospheric soundscapes mark the start of a more mature TOOL that takes more time to build up the visceral breakdowns compared to other records. 'Pneuma' could very well be the prog riff of the decade, while the Breakdown from the Maynard Epos' Invincible' culminates the story of the tired warrior 'struggling to remain consequential.'
It topped the charts, winning 'Best Rock Album' and 'Best Metal Performance' for that year. Even though it was tremendously successful, it almost left some fans unhappy with the new evolution the band took – less power but a more refined visceral grit.
Maynards Solo Carrer
Maynards is a restless jack-of-all-trades creative across the music, sports, and business world. While TOOL was at its peak, he co-founded A Perfect Circle alongside Adam Jones' guitar tech, Billy Howerdell.
The band became commercially successful, surpassing TOOL in the mainstream for a few years with their more upfront prog style. It is still musically complex and lyrically profound but more straightforward in concept and execution for the public. Thirteen Steps is the album you should hear to grasp Maynard's different approach.
Puscifer, on the other hand, is a band you should listen to believe it comes from Maynard. An experiment of everything from heavy metal to electronic music, the band is Maynard's comedic alter ego on stage. Few people know, but Puscifer was in the making from Maynard even before TOOL was a thing, as he said in his latest interview with Rick Beato.
TOOL Visual Art
Visuals are as important a part of TOOL as their music. The album covers stage shows, and the entire imagery of the band is based around the mystique with hints of occults. The Psychedelic images complement the music, creating a symbiosis of sound and sight.
Danny's affection for the occult, Adam's background as a visual artist for horror movies, and the band's famous cover artist, painter Alex Grey, are responsible for that. A choice that adds to the mystery of the band and their status now for fans as 'ancient awakened gods.'
TOOL Live Shows
The band's live shows are as critical as the lyrics. No cameras are allowed, and there's no live album in the plan. The band argues that if people want to see them perform, they can only experience it by being there.
Over the years, the style of performance has drastically changed. Danny, Justin, and Adll continue executing acrobatic time signature changes. Maynard shifted from jumping around on stage and taking down fans while singing to standing at the back of the stage and leaving the audience to enjoy the visuals.
The band's arena performances after Lateralus became massive, with the visuals taking an even more critical part. Maynard, though, keeps dressing in drag and doing his 'awkward' dancing.
TOOL Scandal
All of the band members live a low-profile private life out of the media's attention. They admitted openly to their drug usage in the early days but never had problems with addiction or any notable fights in the band.
The only mediatic scandal was an accusation of sexual assault directed to Maynard from a fan in the year 2000. The case was never disclosed, and there was no trial. Maynard always denied the accusation, calling it 'despicable.'
FAQs
Question: How Did Maynard From TOOL Get His Name?
Answer: James Keenan started calling himself Maynard while in the military based on a fictional character he created that represents the name's meaning of strong and brave.
Question: How Does TOOL Write Songs?
Answer: The songs always start with Danny, Adam, and Justin finishing the song's instrumental, and Maynard then adds the lyrics and melody based on what the music transmits to him.
Question: Why Does TOOL Take So Long To Release Fear Inoculum?
Answer: The process is long and complex cause of the process that Danny, Adam, and Justin take to record the finished instrumental before Maynard promptly adds his parts. This, alongside Maynard's occupation with two other bands and occasional debates during the recording and mixing process, is why TOOL took 15 years to release Fear Inoculum.
Continue reading our latest band guides:
References:
https://www.loudersound.com/features/tool-the-birth-of-the-band
https://www.allmusic.com/artist/tool-mn0000790820
https://www.rollingstone.com/music/music-features/how-tool-formed-read-inside-story-from-new-maynard-james-keenan-biography-191794/
https://www.amazon.co.uk/Perfect-Union-Contrary-Things