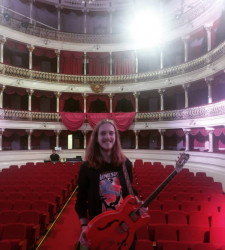 Latest posts by Gustavo Pereira
(see all)
It is impossible to talk about America's greatest country singers and songwriters without mentioning the great John Denver. His real name was Henry John Deutschendorf Jr., and he lived between December 1943 and October 1997.
He's considered to be a cultural icon of the American West and one of the most popular and celebrated artists in the United States' history. During his lifetime, he recorded around 300 songs, most of them composed by himself, released 33 albums, and sold over 33 million units.
He was also known for his love for nature and for his work as an environmental activist. He was the co-founder of the Windstar Foundation, an organization created to promote the conservation of the environment and sustainable living.
Sadly, John Denver's life was cut short due to a tragic plane crash that took him away too soon. He was the pilot and only occupant of the aircraft. Despite having over 2000 hours of experience, an issue with the airplane's fuel tanks ultimately ended in his demise.
Who Was John Denver?
Here are a few quick facts about John Denver:
Birth Date: December 31, 1943
Birth Place: Roswell, New Mexico, United States
Nationality: American
Zodiac Sign: Capricorn
Siblings: Ron Deutschendorf (Brother)
Children: Zachary John Denver, Anna Kate, and Jesse Belle
Partner/Spouse: Annie Martell (ex-wife), and Cassandra Delaney (second ex-wife)
Most Successful Songs: "Take Me Home, Country Roads", "Rocky Mountain High", "Annie's Song" and "Sunshine On My Shoulders"
Social Media: @johndenvermusic (Instagram)
Awards:
Academy of Country Music: 1974 Album of the Year for Back Home Again
American Music Awards: 1975 Favorite Pop/Rock Male Artist; 1976 Favorite Country Album for Back Home Again; 1976 Favorite Country Male Artist
Country Music Association: 1975 Entertainer of the Year; 1975 Song of the Year for "Back Home Again"
Emmy Awards: 1975 Emmy for Outstanding Variety, Music or Comedy Special for An Evening with John Denver
Grammy Awards: 1997 Best Musical Album For Children for All Aboard!; 1998 Grammy Hall of Fame Award for "Take Me Home, Country Roads"
John Denver was one of the most iconic and beloved singer-songwriters that has ever lived in the United States of America. His never-ending passion for music, the environment, and the planet were always a highlight of his compositions.
He is known for his solo career since he never dedicated much of his time to playing in bands or forming one. He paved his way in the folk music scene of the 1960s and released several hits that anyone who has been exploring country and folk music will recognize.
His most famous songs include "Take Me Home, Country Roads", "Rocky Mountain High", "Annie's Song" and "Sunshine On My Shoulders".
Aside from his fame as a musician, John Denver also dedicated a lot of his time to environmental activism and conservation. He was one of the co-founders of the Windstar Foundation, an organization focused on preserving the environment and sustainable living.
Even though he passed away over 25 years ago, in 1997, his memory lives on through his vast catalog of timeless music, as well as the impact of his efforts as an environmentalist. He has and will keep inspiring people around the world through his legacy.
John Denver's Tragic Death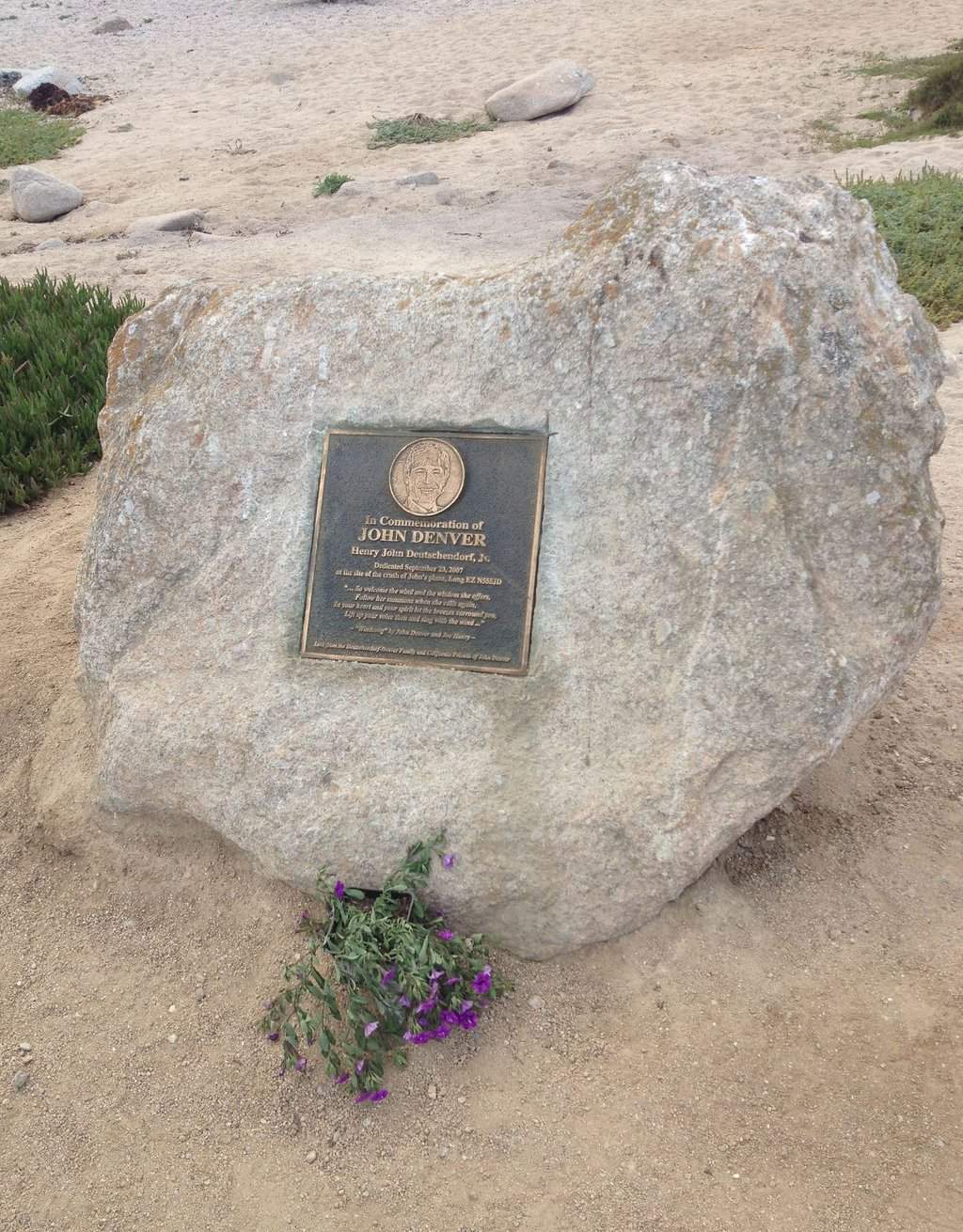 John Denver's life was sadly put to an end because of a tragic plane crash in California, on October 12, 1997. He was a licensed pilot for a very long time, and his passion for aviation was a big part of his life, most likely due to his father's influence and profession in the United States Air Force.
At the time, John Denver was piloting an experimental aircraft, and he was the only person inside. The plane (a Rutan Long-EZ) tragically crashed into the Pacific Ocean, ending his life at only 53 years old. Even though he had been through some issues in the past because of alcohol-related problems, there were no drugs or alcohol in his system when this accident took place, as was proved by a toxicology report. He was also flying in possession of a valid pilot's license, as stated by an FAA representative.
He dropped from about 500 feet into the water near Monterey Bay in California, because of an issue with the aircraft's fuel system. This plane was new to John Denver, and the National Transportation Safety Board eventually stated that he should have had more training before taking flight on that day. They also stated that the backup lever and fuel gauges were badly designed, preventing John Denver from solving a problem that he didn't predict.
The airplane he was flying had two fuel tanks, but it seems that the left one only had about three gallons of fuel prior to taking off. When he inevitably ran out of fuel, he realized that he had to switch to the right one, but doing so required him to reach a lever that wasn't placed in a convenient place for him. As he tried to pull it, he leaned on the rudder, accidentally causing the plane to roll, and dive into the water, where it crashed aggressively, taking his life instantly.
John Denver's passing was a shocking and melancholic event that took the world by surprise, as no one would expect something like this to happen. Although this magical musician and composer left us too soon, we can rejoice in knowing that his songs are still alive in the hearts and souls of millions of people around the world, not just his home country. His ideals and love for the natural world and sustainable living are something that anyone on the planet can empathize with, which is why his memory and music will always live on.
John Denver's Early Life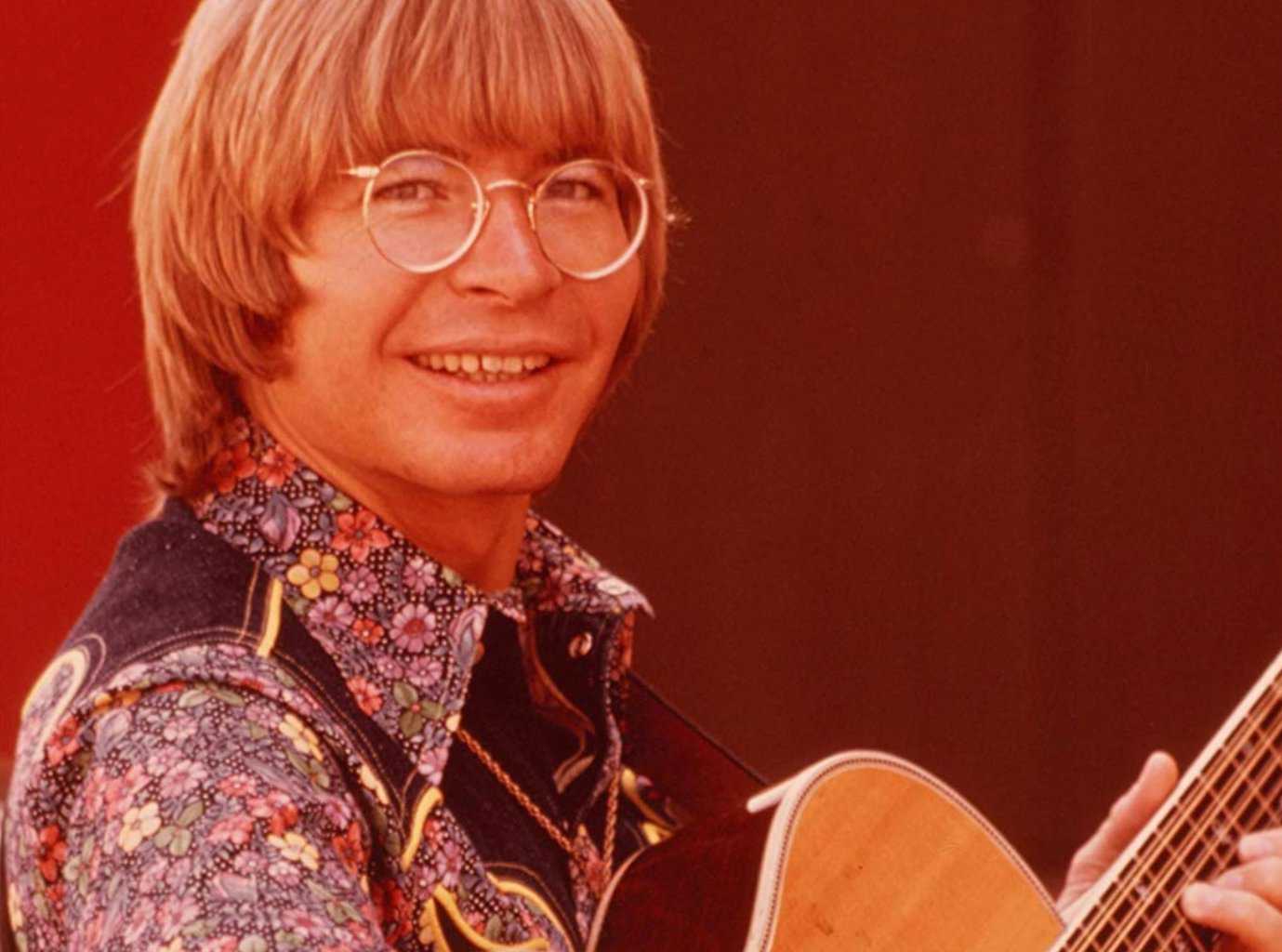 John Denver, born Henry John Deutschendorf Jr., was originally from Roswell, New Mexico, USA. He was born on December 31, 1943, son of Henry John Deutschendorf Sr. and Erma Lousie Swope.
From an early age, John was clearly a musical child, and he manifested interest in it when he was about 10/11 years old. The event that sparked his flaming passion for music was when his grandmother gave him his first acoustic guitar. A prolific career as a musician and a songwriter started to unfold after that point. He taught himself how to play, and it wasn't long until he was performing locally.
He graduated from Arlington Heights High School in Fort Worth, Texas, and moved on to study architecture at Texas Tech University. He would later drop out of college to pursue his dream of becoming a professional musician.
After this decision, he moved to Los Angeles in search of musical connections, opportunities to better himself as an artist, and somewhere where he would have more open doors in the folk scene than in his hometown or in Texas at the time.
It was around this time that he decided to adopt his stage name "John Denver", before releasing his first album in 1966. The name "Denver" is a reference to Colorado and its capital city. His first record, John Denver Sings, was the starting point of one of the most celebrated American artists' careers.
By the end of the 1960s and during the early 1970s, John Denver released a variety of successful records, which helped him gain exposure and fame throughout the United States. It was during this time that he wrote some of his most famous songs, such as "Take Me Home, Country Roads".
John Denver's Greatest Hits
John Denver wrote hundreds of songs in his lifetime, many of which were extremely successful in the United States of America and worldwide. 44 of his singles reached #1 on the charts, which is an impressive feat for any musician.
Here is a short list of some of John Denver's greatest hits:
"Take Me Home, Country Roads" (1971) – This song is surely John Denver's most popular and celebrated song. It talks about the beauty of West Virginia and has been associated with it for decades.
"Annie's Song" (1974)
"Rocky Mountain High" (1972)
"Sunshine on My Shoulders" (1973)
"Leaving on a Jet Plane" (1969)
"Thank God I'm a Country Boy" (1974)
"Calypso" (1975)
"Perhaps Love" (1981)
"Fly Away" (1975)
"My Sweet Lady" (1971)
John Denver's Studio Albums
During his career, John Denver recorded 30 studio albums, a feat that not many artists can brag about. Check the full list of releases in chronological order below:
John Denver Sings (1966)
Rhymes & Reasons (1969)
Take Me to Tomorrow (1970)
Whose Garden Was This (1970)
Poems, Prayers & Promises (1971)
Aerie (1971)
Rocky Mountain High (1972)
Farewell Andromeda (1973)
Back Home Again (1974)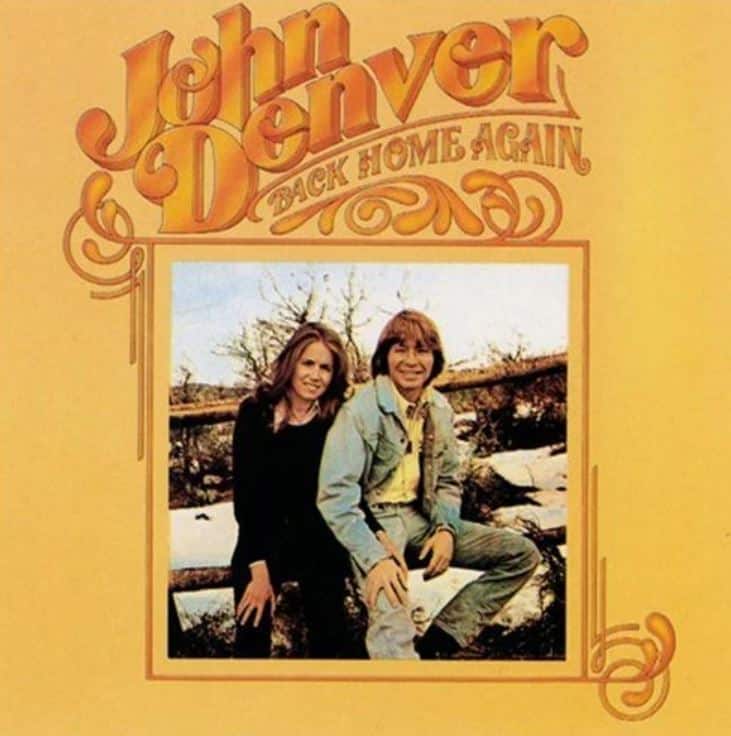 Windsong (1975)
Rocky Mountain Christmas (1975)
Spirit (1976)
I Want to Live (1977)
John Denver (1979)
Autograph (1980)
Some Days Are Diamonds (1981)
Seasons of the Heart (1982)
It's About Time (1983)
Dreamland Express (1985)
One World (1986)
Higher Ground (1988)
Earth Songs (1990)
The Flower That Shattered the Stone (1990)
Different Directions (1991)
All Aboard! (1997)
John Denver's Family and Legacy
John Denver's family was important in defining who he was as a person, and as a musician. Although there is not a lot of information about a few of his relatives, you can check a short summary of his family below.
Parents
Father: Henry John Deutschendorf Sr. was a military man, serving as a U.S. Air Force officer. Due to his job, his family had to move around a lot, which certainly had an impact on John Denver's childhood. John surely looked up to his father, as he had a burning passion for aviation, which must have come from that side of the family.
Mother: John's mother was Erma Louise Swope. She passed away on January 17, 2010. She always supported John's endeavors and was an important figure in his life, supporting him when he decided to become a professional musician.
Siblings
Ron Deutschendorf: John's younger brother, Ron Deutschendorf, is the current president of the Windstar Foundation, founded by John Denver, and he is also a businessman who runs an accounting firm called "R&R Directions, LLC". Aside from this, he tends to keep a low profile.
Wives
Annie Martell: John Denver's first wife. They married in 1967 and had two children, Anna Kate Denver, and Zachary John Denver. Both were adopted. They divorced in 1982.
Cassandra Delaney: Cassie Delaney and John Denver married in 1988. He and the actress divorced a few years later, in 1993. They had one daughter, Jesse Belle Deutschendorf.
Children
Anna Kate Denver: Anna was adopted by John Denver and Annie Martell, alongside Zachary John Denver, after the couple struggled to have a child of their own. Despite having grown up as the daughter of a well-known artist like John Denver, she mostly stays out of the public spotlight.
Zachary John Denver: Zachary John Denver pursued a career in politics, although his current political involvement and affiliation are unknown.
Jesse Belle Deutschendorf: Jesse Belle was born out of John's marriage with Cassandra Delaney, his second wife. She is an artist and a jeweler.
FAQs: Frequently Asked Questions About John Denver
Question: How many albums did John Denver record during his career?
Answer: John Denver recorded a total of 30 studio albums, 8 live albums, and 44 singles. There are also 17 compilation albums of his music. Out of his 44 singles, 11 of them hit #1 on the charts.
Question: What was the cause of John Denver's death?
Answer: John Denver's tragic death was caused by an airplane crash on October 12, 1997. He was the pilot and only person aboard the plane, which crashed off the coast of California.
Question: Did John Denver leave any family behind after his fatal plane crash?
Answer: John Denver left behind his 3 kids, Zachary John Denver, Anna Kate (both of these adopted while married to Annie Martell), and Jesse Belle, his daughter with his second wife, Cassandra Delaney. He was not married to anyone when this fatal accident occurred.
Bottom Line
John Denver's tragic death caught the world by surprise, and it can be seen as a reminder of how fragile and ephemeral life can be, but it is also proof of how someone can be immortalized through his art, creations, and actions during life.
John's everlasting love for music and nature allows him to live on in the millions of hearts that he touched during his lifetime. His efforts as an environmentalist have inspired countless others to follow his footprints, and the values that he defended are as important now as they were then.
He will forever be remembered as one of the most important American artists due to the enormous legacy he left behind.
Continue reading:
STEELY DAN BAND HISTORY – THE ANTIHEROES MUSIC STILL NEEDS