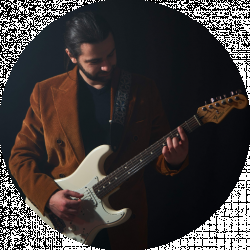 Latest posts by Altin Gjoni
(see all)
Revolutionary, genius, and controversial, Jack White ticks all the boxes for being a timeless rock star. In true rock fashion, the man behind White Stripes is an artist who never did anything in a conventional way. This Jack White's bio is full of unexpected decisions and events that make him worthy of being the ultimate and probably latest modern rock icon.
As the world recovered from the Grunge explosion and alternative rock started to top the charts, Jack White was one of the only ones who kept old-school garage rock alive. Blending blues with a punk attitude and enigmatic character, he brought back what rock lost along the way. His music is straightforward, surprising, and now part of pop culture. 
I can't choose which side of Jack White is his best, so I'll shortly go through all his bands and solo works. Ultimately, I'll leave you to decide for yourself if anyone has done more for rock music in the last 20 years.
Read also: Greatest Rock Bands of All Time.
Jack White Quick Facts
Full Name: John Anthony White
Nickname: Jack White III
Birth Date: July 9, 1975
Birth Place: Detroit, Michigan, US
Nationality: American
Zodiac Sign: Cancer
Children: 2
Partner / Spouse:

Meg White (1996- 2000)
Karen Elson (2005-2013)
Olivia Jean (2022-)

Most Successful Albums/Song:

"BlUNDERBUSS" is the best-selling solo album
"Taking me back" is the best-performing solo hit

Genres: Alternative Rock, Punk Rock, Blues Rock, Garage Rock, Country Rock
Net Worth: $50 million
Social Media:
Website: www.jackwhiteiii.com
Awards: 12 Grammy Awards
Last Updated: August 2022
Jack White's Early Years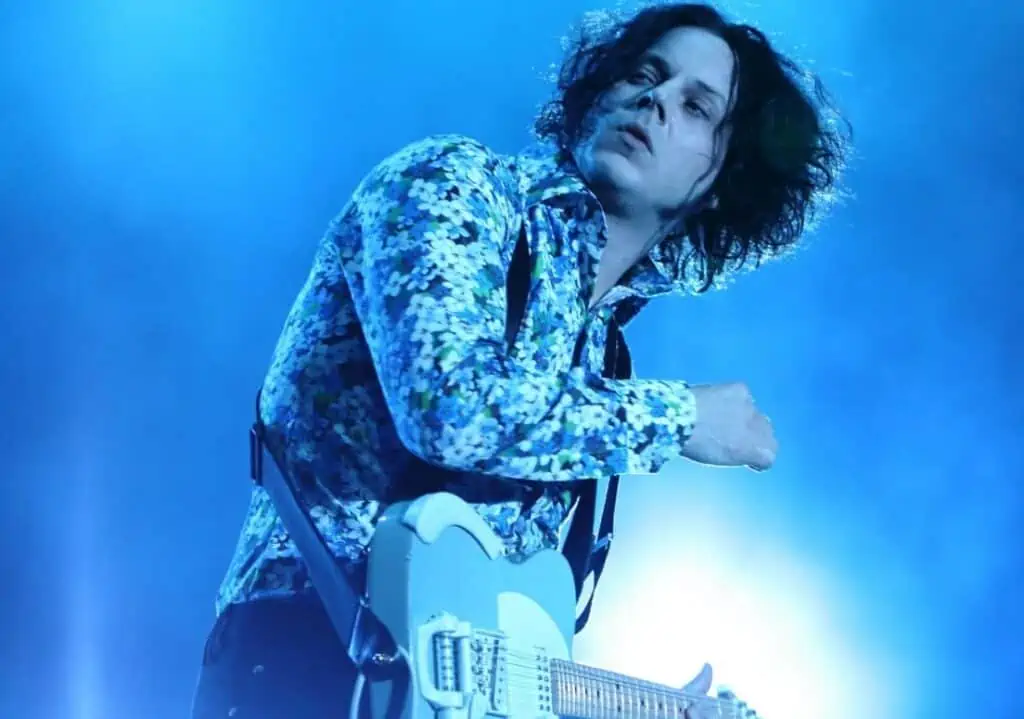 Jack White was born as John Anthony Gillis on July 9, 1975, in Detroit. He was the youngest of ten children and grew up in a very religious family with both parents working for the Archdiocese of Detroit. White's childhood was marked by the duality of serving as an altar boy and a love for music, ultimately leading him to go to public school rather than become a priest.
His varied influences, from classical to later rock and blues, started to be expressed in his early drum and guitar playing. He started playing drums in the first grade and later guitar, inspired by early blues solo artists. All his later work, up to today, merges the rock groove and blues feel with glimpses of classical music.
White's experimenting and unorthodox approach to music are reflected perfectly through his life choices, especially business ones. He went through a three-year upholstery apprenticeship and started his own one-man upholstery business after finishing business. Using a controversial slogan like "Your Furniture's Not Dead," writing poetry inside the furniture, and using strict color schemes for everything add to the list of "fun facts about Jack White." Still, the recurring theme of using unorthodox practices made him and all his bands special.
You can't explain much of Jack White's music in conventional terms, but you can understand what built his peculiar character. Certainly, he was fearless in challenging all traditional life circumstances and turned all around due to what many call "obsession," but I like to define it as passion.
The White stripes
After playing as a drummer with a Detroit punk band, "Goober & The Peas,'" White started the band with his wife, Meg White, who became the drummer of the White Stripes by pure accident. 
The couple met at the bar Meg worked, where Jack performed at poetry nights. Meg White did not even play the drums before starting the White Stripes. Once hearing the energy she put behind the drums set in a raw amateurish style, Jack decided to teach her how to play and start the band.
The White Stripes is Jack White's greatest contribution to rock and can't be overlooked when discussing his legacy. Some even consider them Jack's solo albums with the addition of a live drummer.
The White Stripes manifest the garage band's careless freedom, punk attitude, and rock's bluesy side. No bass guitar, no setlist, strange song structures, and raw arrangements turned them from an underground Detroit band to worldwide success. They were a breath of fresh air amid the alternative rock sophistication that drifted far off the blues.
Six albums later, the band brought back a part of the glorious 60s where deviant blues-infused rock could top the charts. I don't believe any band topped the White Stripes in indie, rock, or punk music since their breakup.  
All albums are worth a listen, yet the one I'd suggest you listen to first is their fourth studio album, "Elephant." It's the first pick for many fans and critics, but there's a reason. It's straightforward and refined in any way only Jack and Meg White could achieve. 
Is 7 Nation Army The Last International "Folk" Song?
Everyone knows the "Po Po" song football fans sing almost every football match. The motive is so engraved in pop culture that you can hardly think of a more suiting "tribal" call to celebrate victories.
I call it the last International folk song as it's almost the equivalent of "happy birthday" in terms of universality. First at shows, later at sports, and now almost anywhere. It went beyond The White Stripes Control and turned into a tune all recognize, but not everyone knows where it's from. The motive is simple and catchy. I think, like most musicians, "how did no one else come up with that before?"
Funny enough, a single match between Club Brugge KV and A.C Milan gave birth to the chant that Jack White originally wrote on guitar.
Meg White and Jack White; Siblings or Spouses?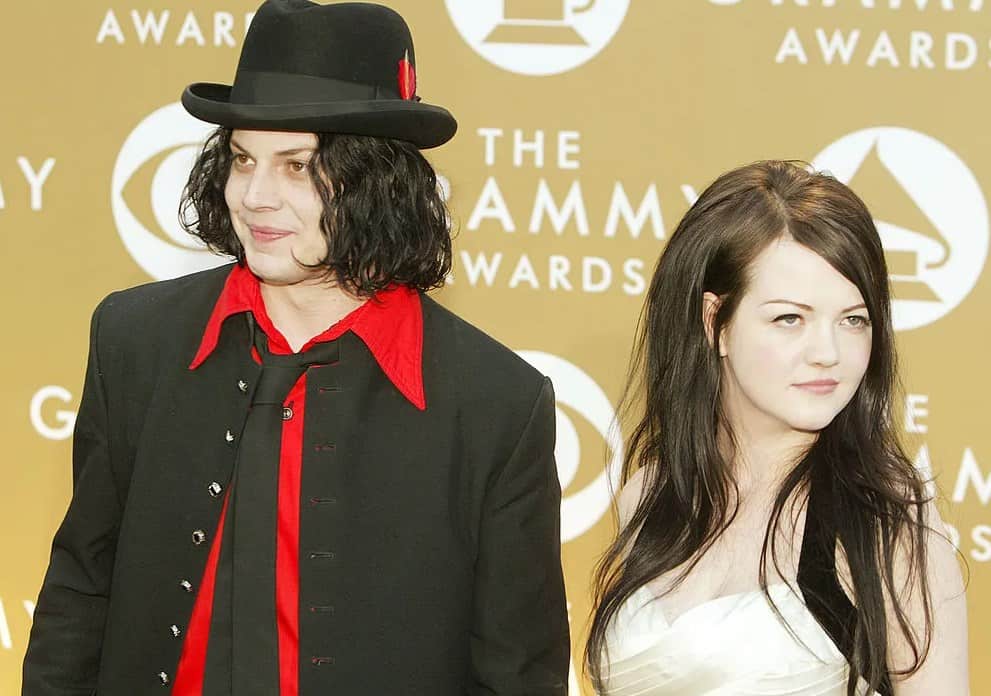 The White Stripes decided to keep their relationship as spouses hidden to not give a misunderstood meaning to the media and fans. As Jack declared, being a couple would have them being pierced more as a romantic duo, and the music would be at times put in second place by the audience. 
Spreading the news that they were siblings helped them to set a neutral ground in their relationship and put the focus on their music.
Jack White's Obsession Over Number 3
Throughout his artistic career, White has had an obsession with numerology and especially the number 3.
His nickname is Jack White III,

The White Stripes only use three colors (black, white, and red)

His Label is called Third Man Records

He prefers to record his albums in either three days or three weeks.
I'm sure there's much more numerology hidden if we dig more into his songs' messages.
The Raconteurs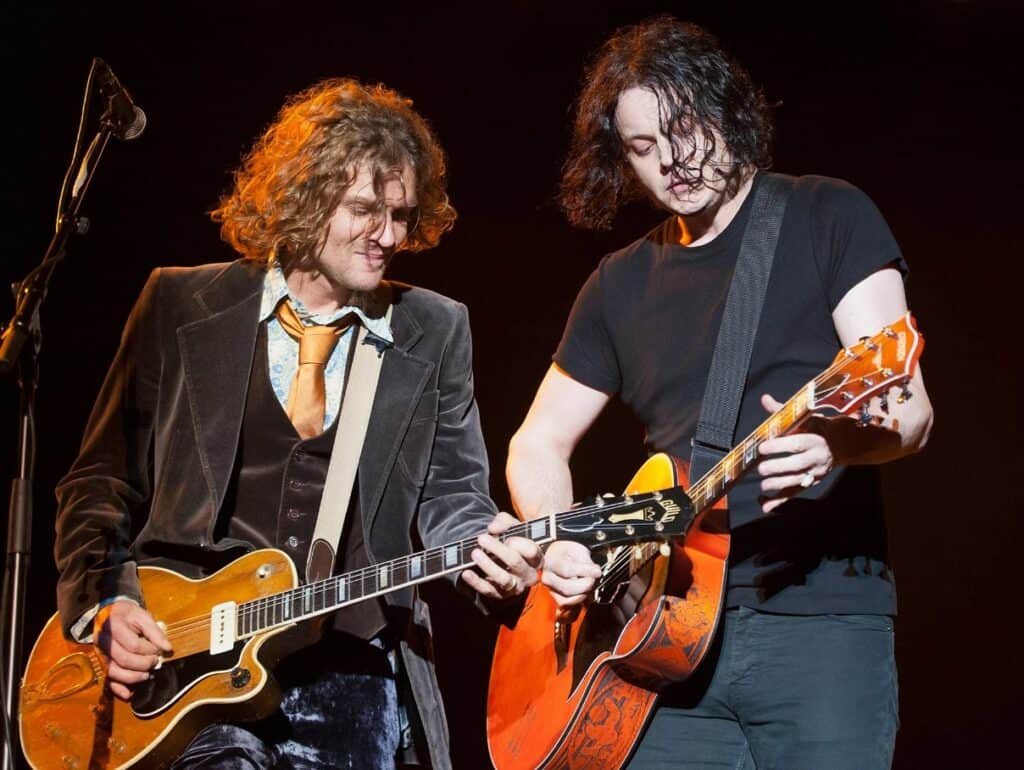 As the White Stripes were concurring the rock charts, Jack White and Brendan Benson formed the Raconteurs after writing their future biggest hit, "Steady As She Goes." Having already gotten all the success he could with a duo formation, he expanded the sonic possibilities and recruited a drummer and, for the first time, a bass player.
The Recounters are White's most sophisticated side. He continued doing most of the heavy lifting on the songwriting but had the backup of 3 other talented musicians that could write their parts and perform them at a high level. 
The Raconteurs have released three studio albums, of which the first is my favorite and the last, released in 2019, the close second.
The Dead Weather
The project was born accidentally in 2009 as White lost his voice while performing with the Raconteurs and asked for Alison Mosshart to fill in. The success of the collaboration and a desire to do something different led to the band becoming The Dead Weather.
I believe Dead Weather is the only band in Jack's career where his contribution is almost equal to other members. All four members write songs and perform in multiple instruments, giving him space to return to his drumming days. He is also the occasional singer, rhythm, and lead guitar player while not carrying the weight of an entire record or show on his shoulders. 
Even though The Raconteurs had equally great talent, Dead Weather is a supergroup where all members are musicians from famous bands. I was lucky to have seen both the Raconteurs and Dead Weather live. Both are excellent, but the second is the heaviest, and I think, with the best stage presence.
Sitting behind the drum kit brings out Jack's energy and takes him back to his early days. It's also a refreshing listen for fans, as you find the music familiar but the vocals surprising.
The best performance of the band, I think, is the live record "Live at Third Man Records West."
White masterfully produces the band's studio records, yet The Dead Weather is a band you need to experience live.
Solo Career
I want to focus mostly on Jack White's solo career, as his three bands deserve their bios.
White's solo career is unlike many artists' who leave their bands to finally be able to express what their bandmates inhibited them from doing. For sure, there's more freedom in his work. Still, I think it's primarily due to his musical maturity as a writer and producer rather than any limitations he previously had, apart, of course, some feuds with his ex-wife regarding The White Stripes routing schedules and some creative disagreements.
Blunderbuss (2012)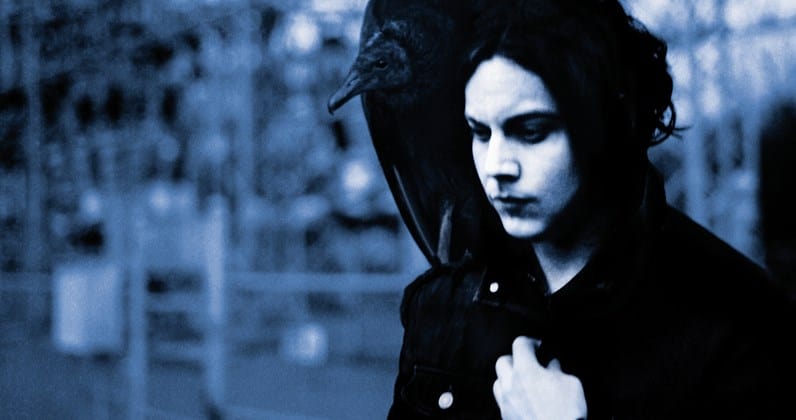 White's first solo records came years after establishing all his bands and creating a sound and legacy. This resulted in a long-anticipated debut album and the first of his career to debut at No.1 on the US charts.
True to his analog mixing style and blues roots, the album sounds and feels as if it came out of the 70s. It's a blues rock record with some country, hip hop, and progressive rock-influenced tracks.
The first track of the album, "Missing Pieces," starts with a keyboard, adds a baritone sax, and then organs before the guitar and vocals kick in. That is probably the best example of how unusual and refined his solo work is.
The country-infused title track is my personal favorite. The acoustic guitar work and his vocals remind me of an early Led Zeppelin ballad.
Lazaretto (2014)
Lazaretto continues where the last album left and debuted at No. 1 on the Billboard chart. It's still mainly a blues rock album, but it's more diverse than the first one, with each track being different.
White brings back some of his early material and the same analog rock feel. As it would have in the 70s, the vinyl EP sold a record 40.000 copies in the first week.
My favorite track on the album is "Would You Fight For My Love." It features a catchy melody line that is quality hit material—refined and rough simultaneously, like most of his work. 
Boarding House Reach (2018)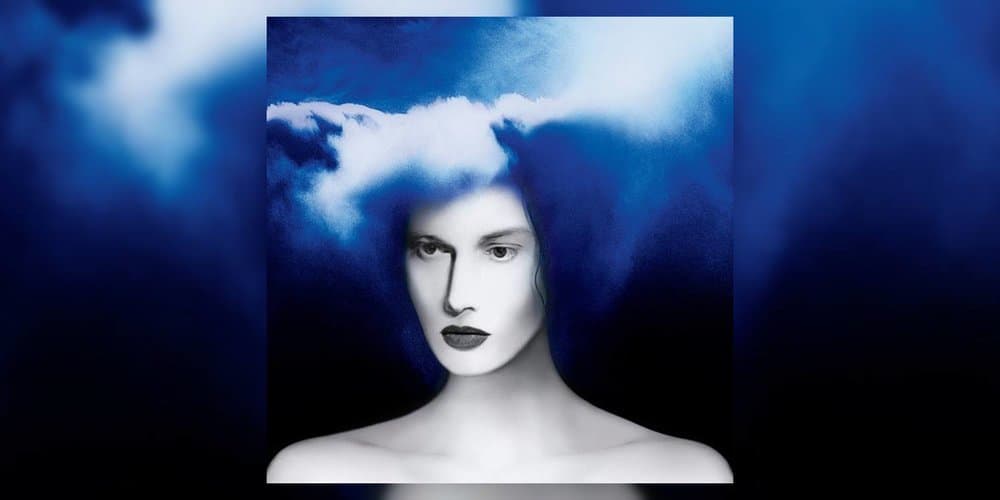 His third studio album is the most experimental solo work yet still made it to top the charts upon release. You know you have reached legend status when whatever you put out will get fans to buy the album.
The album was defined as "Bizarre" even by White. The recording method is very unorthodox as he chose to use a tape-recorded he purchased when he was 14 and record it all in a room. Unlike his previous work, many synthesizers and electronic sounds were used among an all-star team of session musicians.
Have a listen to "Ice Zebra Station" to get an idea of how weird the album is.
Many critics accused the albums of lacking quality production, yet I don't find that is the case. The raw production style serves the songwriting style, and I could not think of a better style that suits the songs.

It's not my favorite album from White, yet some songs are excellent, even for my rock-oriented tastes.
Fear Of The Dawn & Entering Heaven Alive (2022)
In 2022, he released not one but two albums. This might have been not that uncommon in the 60s and 70s, but today is almost unheard of. The freedom of running his record label and lots of saved-up materials helped him do that.
While Fear Of The Dawn shares the same blend of rock and blues elements as his other records, Entering Heaven Alive is the unexpected folk album you almost expect White to release.
I prefer the second best as It's refreshing to listen to his acoustic work. The ballad "All Along The Way" has a beautiful western guitar riff and chord progression that evolves into the Jack White Rock style towards the middle of the song.
Another beautiful country piece is "A Madman From Manhattan." White's vocal performance and almost prog rock drumming turn a typical country song into an unusual experience.
Notable Performances
One of Jack White's latest performances as a solo artist.
The raw power and energy of the duo were at their highest during this performance on Glastonbury.
5 years after the previous show Jack White comes back with The Dead Weather in Glastonbury. Watching behind the drum kit gives a different feel to the show.
Jack White's Relationships
Jack and Meg White divorced in 2000 but kept the reason out of the media. Meg White's rising anxiety and power of canceling many of Jack's endeavors due to her alleged unwillingness might have contributed to the split. Perhaps the relationship got so weird that the rock star life was a more significant reason for keeping them together than affection.
Like most of their private life, they kept the divorce hidden from the media and even made the best music while divorced. All rock fans would want to see Meg and Jack together as bandmates or spouses, yet that's not highly likely.
White would marry again in 2005 to retired supermodel Karen Elson and recently to Olivia Jean after a spectacular proposal on stage. Jack White's Guitar Style
Jack White is the kind of guitar that can play anything but always choose style over technique. He can sound goofy, heavy, bluesy, punk, and even twangy – whatever the next song he is writing needs.

An aspect that's much underrated from White's guitar playing is how he adds his producer side to guitar solos. His solos are strange; sometimes, they use only one note and, at times, unorthodox effects that make it not sound like a guitar. He might not be the favorite guitarist of everyone, but for sure, he can surprise even the best guitar players out there.
On the technical side, he is undoubtedly as good of an arranger and producer as he is a songwriter and guitar player. This shows how rewarding it is to be a jack-of-all-trades in the whole process of making a song.
Being part of the documentary "It Might Get Loud" with Jimmy Page is probably the best recourse to get into his guitar side.
What Should We Learn From Jack White?
There's no point in imitating White's path, as the whole point of his success is not following but adapting existing styles into a unique fashion. What I learned from his music and what you can learn as a musician or rock listener is the subversive power music has, especially rebellious music like the blues.

White, in a sense, didn't invent anything new. He brought back what was already there, but the industry 'standard' of rock had forgotten. Rock is meant to be "weird" and unique, no two legends sound alike, and there's no reason why bands today shouldn't choose Jack White's controversial path to success.
FAQs
Question: What is Jack White's Signature Guitar?
Answer: Jack White is famous for using a red 1964 Airline guitar. The guitar is from a small builder and features an unusual shape that fits Jack's style.
Another famous guitar White uses is a 50s Kay Archtop Hollow Body with a fitted pickup. This is the guitar he played Seven Nation Army with.
Question: Where Does Jack White Live?
Answer: Jack White lives in Nashville, Tennessee. It's probably the best location for a musician who is passionate about live recording to live.
Question: Are Meg White and Jack White Still Friends?
Answer: According to Jack, they rarely keep in touch as Meg is a very closed-off person. 
Sources