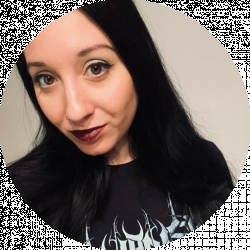 Latest posts by Stephanie Jensen
(see all)
Maureen Wilson has had a long and interesting life. She's best known for being the one and only wife of Led Zeppelin frontman Robert Plant. Their story is amazing, and their marriage is still one of the best rock n' roll marriages. I always thought young Robert Plant was handsome, so I'm jealous of Maureen!
While Maureen has stayed out of the spotlight for several years, I want to reflect on Maureen Wilson and her infamous life. Here's my Maureen Wilson bio.
Background
Full name: Maureen Wilson (Plant when she was married to Robert)
Date of birth: November 20, 1948
Age: 73
Height: 5'2″
Birthplace: East India
Ethnicity: Indian/Asian
Current country of residence: England
Eye color: Blue
Hair color: Black
Claim to fame: former wife of Led Zeppelin vocalist Robert Plant
Siblings: Shirley Wilson
Children: Three — Carmen Jane, Logan Romero, and Karac Pendragon (deceased)
Maureen Wilson's Early Life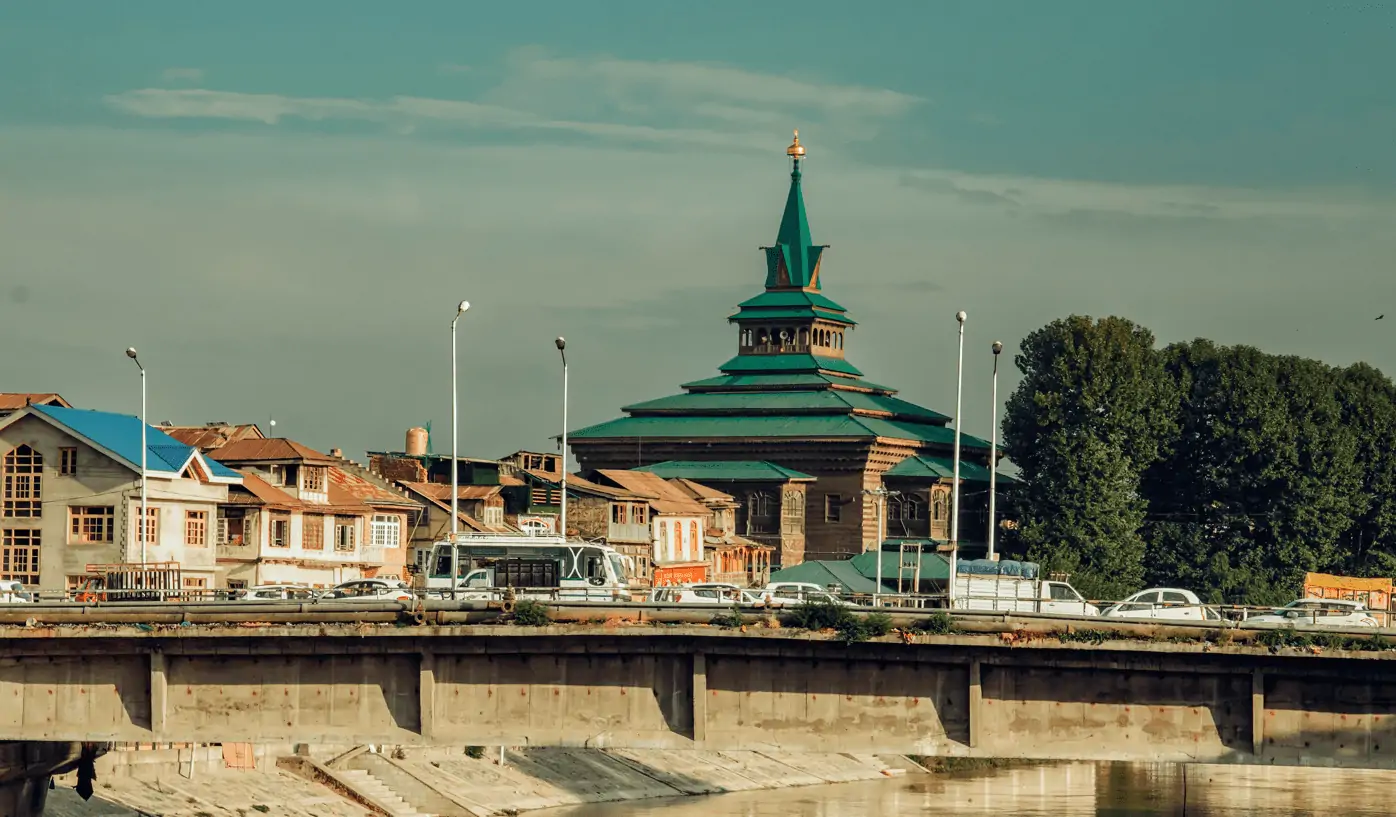 Maureen Wilson was born in Kolkata, India on November 20th, 1948. Though she's of Indian descent, she spent most of her life in Birmingham, England where her family moved to shortly after her birth. Her father was a hard-working man who owned a steel factory. Little else is known about Maureen Wilson's childhood.
Who Is Robert Plant?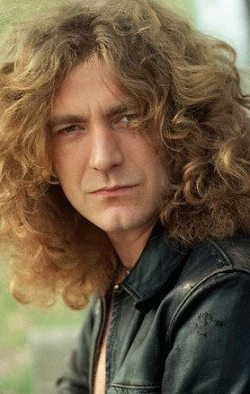 Robert Plant is an English singer-songwriter best known for fronting the legendary rock band, Led Zeppelin. Plant was a member of the iconic band throughout its entire existence, from the formation in 1968 to the disbandment in 1980. Robert Plant was born in West Bromwich and is 73 years old, the same age as Maureen Wilson. He started singing at an early age and became involved in the British blues scene, singing in various bands before joining Led Zeppelin.
Meeting Robert Plant
Maureen Wilson first met Robert Plant in 1966 at a Georgie Fame concert. The concert was canceled at the last minute, but the two connected and stayed in touch. They continued seeing each other, and a relationship blossomed.
Led Zeppelin didn't form until 1968, so this was before Plant was the notorious rockstar he is today. During the beginning of his and Maureen's relationship, Plant was in and out of bands. He struggled financially because he was trying to make it big as a rock singer, so Maureen was the breadwinner.
I'm reading different sources as to what Maureen did for work. Some sources say she worked at her father's steel factory. Other sources say she was a nurse. I'm also reading that she worked both jobs.
Marriage to Robert Plant
Robert Plant and Maureen Wilson were married the year Led Zeppelin was formed. They married at Roundhouse, a venue where Led Zeppelin played earlier that evening. This was the first time Led Zeppelin played under their new name (they were called The Yardbirds previously).
Around the time that Led Zeppelin took off, Robert and Maureen owned a farm and had children. Maureen briefly toured with Led Zeppelin but decided to stay home shortly after their rigorous touring so she could raise the children.
During their marriage, the couple had three children: Carmen Jane Plant, Karac Pendragon Plant, and Logan Romero Plant. Karac passed away at age five due to a stomach virus. Robert Plant wrote the song "All My Love" to him.
Robert Plant dedicated Led Zeppelin's famous love song, "Thank You," to Maureen. This is one of my favorite Led Zeppelin songs; it's so sweet, and the lyrics are beautiful. I'm actually shocked to discover that these were the first lyrics that Robert Plant ever wrote.
Robert Plant and Maureen Wilson divorced in 1983. Robert's extensive touring schedule and the death of their son were the main factors that influenced the divorce.
After the Divorce
After her divorce from Robert Plant, Maureen Wilson briefly dated Ian Hatton, who played guitar for Jason Bonham's band. While the year is unknown, we suspect they dated around 1991.
Maureen Wilson Now
Not much is known about Maureen Wilson now since she lives a life away from the spotlight. What we do know is she and Robert Plant are still friends. She still attends his concerts, and Robert Plant attended her 70th birthday party, where he sang her Elvis songs.
Other Maureen Wilson Facts
When I was doing research on Maureen Wilson, I discovered some interesting facts that I had never known before! Here are some of the most interesting Maureen Wilson facts that I could find.
She Did Some Acting
I do want to mention that Maureen Wilson wasn't a renowned actress, but she did make some appearances in TV shows and even some movies. However, most Led Zeppelin fans will recognize her from her unaccredited appearance on The Song Remains the Same, Led Zeppelin's 1976 concert film.
She's in Her 70s
Maureen Wilson was born in 1948, making her 73 years old (she will be 74 in November). I'm not finding much information about her health and her current lifestyle.
She Was in a Car Accident
When Maureen and Robert were vacationing on the Greek island Rhodes with their daughter, Carmen Jane, the family got into a serious car accident (some sources say that Maureen's sister, Shirley, and another singer were with them). I'm reading that Maureen was driving the car. The car veered off the road and hit a tree. Maureen suffered some life-threatening injuries, such as a fractured bone and a broken leg, and lost a lot of blood. Carmen also suffered a broken wrist.
FAQs
Question: Who is Maureen Wilson?
Answer: Maureen Wilson is the former wife of Led Zeppelin singer Robert Plant.
Question: Is Maureen Wilson still alive?
Answer: Yes, she's still alive.
Question: Where does Maureen Wilson live now?
Answer: From my research, it seems that Maureen Wilson still lives in England. She lives a life outside of the media, so her actual whereabouts are unknown.
Question: Is Maureen Wilson still with Robert Plant?
Answer: No. The couple divorced in 1981. However, the pair are still friends.
Question: How old is Maureen Wilson?
Answer: As of writing, she is 73 years old.
Question: What is Maureen Wilson's net worth?
Answer: I honestly can't find that information. I did find a net worth page for another Maureen Wilson who's also an actress, but she's not the same Maureen Wilson.
Question: Who were Maureen Wilson's parents?
Answer: I can't find their names or any information about Maureen's mom. I did find that Maureen's father was a police chief in India and owned a steel factory in England.
Question: Did Robert Plant date Shirley Wilson?
Answer: After his divorce from Maureen, Robert Plant had an affair with her sister, Shirley. The pair welcomed a son, Jesse Lee Plant.
Bottom Line
Maureen Wilson lived a very interesting life as the former wife of Led Zeppelin frontman Robert Plant. She was born in India on November 20, 1948, and moved to Birmingham, England at a young age. She met Robert Plant at a concert in 1966, before Led Zeppelin's formation, and she supported him throughout the early phases of her career. The two married in 1968, the year that Led Zeppelin was formed.
Maureen Wilson and Robert Plant divorced in 1981. Not much is known about her life after that. We know she dated guitarist Ian Hutton in the early 90s. We also know that she and Robert are still friends.
Looking for more interesting readings? Check out: