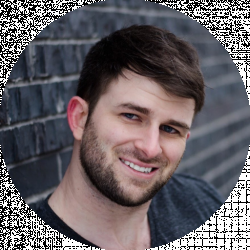 Latest posts by Adam Braunstein
(see all)
Tom Petty, to me, is one of the most underrated musicians in the history of music. This guy just slid under the radar and doled out hit after hit for multiple decades, and yet when people talk about the greatest rock bands of all time, Tom Petty and the Heartbreakers is not one that's usually mentioned.
His style of music was varied and clever, dishing out folk-style songs with a Bob Dylan-style twang one minute and then hard-driving rock songs the next. His versatility allowed him to adapt to whatever the decade he was writing music in called for, and there's a reason that his hits still ring out through the radio today.
Tom Petty has been a regular on my summer playlists for decades now, as few rock stars manage to work for both road trips and beach days. He's got a way with words and has come up with some of the catchiest riffs I've ever heard as well. While I don't think I've ever owned any of his albums, his songs have made their way onto playlists ever since I could make one on my computer.
I wouldn't say he's the best artist of all time, but he's certainly one of the most enduring ones, and it was a tragedy when we lost him just a few years ago. I remember people mourning for days and days for artists like Prince and David Bowie, but Tom Petty didn't get the same treatment even though he was arguably relevant more recently than either of those icons.
Tom Petty has a massive discography that stretches over five decades and had tons of hits along the way. He was also a really interesting guy, too, is known as one of the most laid-back rock stars of all time and also one of the most business savvy. We're going to explore everything there is to know about Tom Petty and the journey he took through 50 years of rock and roll.
Tom Petty Quick Facts
Full Name

Thomas Earl Petty

Birth Date

October 20th, 1950

Birth Place

Gainesville, Florida

Nick Name

None

Nationality

Caucasian

Siblings

Bruce Petty

Children

Adria Petty

Kimberly Violette Petty

Dylan Petty

Partner / Spouse

Jane Benyo

Net Worth

$95 Million

Social Media

Instagram

Awards

Best Rock Vocal Performance- Male for "You Don't Know How it Feels." 1996

Best Music Video – "Running Down a Dream 2009

Last Updated

June 2022
Early Life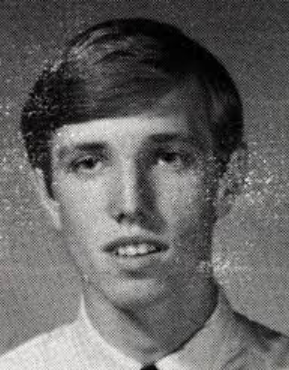 Tom Petty was into rock and roll from the time he was 10 years old, and his earliest music obsessions included Elvis Presley as well as The Beatles. The first time he saw The Beatles perform on the Ed Sullivan Show, it was then that he knew he could be like them; he could be a rock star. More than anything, Tom loved how much fun it looked and decided at that point that he was going to be a rock star.
He dropped out of school at 17 to pursue music full-time. You would think that having ambition like that is somewhat ridiculous. I mean, imagine looking at The Beatles and thinking you could be that successful? Even still, he was pretty much right and became one of the best-selling artists of all time.
Professional Career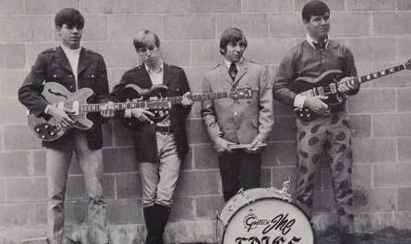 Tom Petty was ready to set out on his musical journey by 1976, and first up would be the band known as The Epics, which would go on to get a name change in Mudcrutch. Neither of these bands managed to gain much of an audience, and even though they got some recognition locally in Gainesville from playing bars and whatnot.
When neither band panned out as he planned, Tom decided it was time to make a group around him, which was based on the music he wrote rather than a fully collaborative effort. Immediately, Tom Petty and The Heartbreakers became a hit overseas, with "American Girl" and "Breakdown" being the highlights from their self-titled album. It's pretty amazing how fast Tom rose in the music industry.
You usually hear about artists struggling for years before getting big on the charts, but it was clear that Tom had the songwriting chops designed for Stardom from a young age, and it didn't take all that long at all for him to start blazing a trail through the rock industry.
The Heartbreakers Hit Big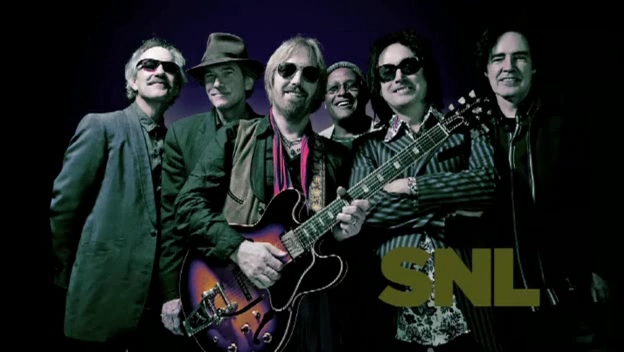 The beginning of Tom Petty and The Heartbreakers was a success, but they weren't household names yet. The second album was pretty decent with another couple of singles on it, but it wasn't the massive breakout that was needed. That was going to come with the third album called Damn the Torpedoes.
It might be a bit unfair to say that a band that had produced multiple hit singles and gone on to the Top 40 of the charts is not quite there yet, but that's the case when it came to Tom Petty and the Heartbreakers.
Back then, you weren't getting social media exposure and being able to reach fans daily, so you had to rely on radio presence and playing shows, and while Tom Petty and The Heartbreakers were on their way, it wasn't until Damn the Torpedoes that they exploded on the scene.
The album was an absolute killer and went Platinum extremely fast, selling 2 million copies. Some of the best songs on the album included "Here Comes My Girl" and my favorite off the album, "Refugee."
Tom Petty, The Hitmaker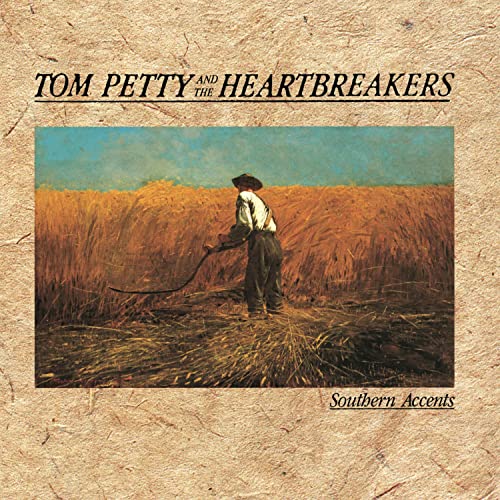 Tom Petty would become one of the biggest acts of the 1980s, and whether it was with The Heartbreakers or doing solo acts or duets with other rock stars, it appeared he could do no wrong.
In 1985, Tom Petty released arguably his most iconic music video for the song "Don't Come Around Here No More." This is where that image of Tom Petty dressed as the Mad Hatter from Alice in Wonderland came from, and somehow it worked perfectly.
It was around this time in the 80s that I feel like Tom Petty embraced his Bob Dylan-esque sound and songwriting to the fullest. Don't Come Around Here No More, in particular, felt much like it was written by Dylan himself.
That's in no way shaming Tom Petty; to be clear, it's just that he seemed to fill the hole that Bob Dylan left open, and I think Bob himself realized that because he joined Tom Petty on his True Confessions Tour.
Tom has always had an upgraded form of Bob Dylan's voice anyway, so the combo made a lot of sense.
The New Decade Arrives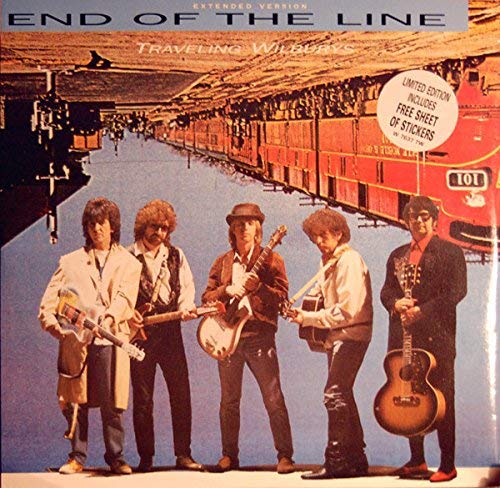 Tom Petty had torn up the 80s pretty easily, and while most rock bands will see their popularity wane at some point, Tom Petty was only picking up steam, which included his time being part of the band called the Traveling Wilburys, which was a star-studded group that included Petty, George Harrison, Bob Dylan, Roy Orbison, and Jeff Lynn.
The albums released with Traveling Wilburys weren't quite the same success Petty had previously had. Still, it's tough with supergroup sometimes as sometimes you can have too much talent on occasion.
Tom was just flexing his star muscles here and joining with some of the greatest musicians alive, but it still churned out some damn good music such as "Handle with Care." I imagine teaming up with one of his idols, Bob Dylan, was a special experience, too, as well as the guitarist from the band that started his music obsessions, George Harrison of The Beatles.
After the Traveling Wilburys, Petty went solo and released Full Moon Fever. This album is the first one I'd heard by Tom Petty growing up, and when I was walking down the street just now, I heard it blaring from someone's radio. That shows just how long-lasting Tom's music is.
The big hit off the album was "Running Down a Dream." It's one of the catchiest songs I can even think of; that guitar riff is so infectious, as is the melody playing through the verse and chorus. Another massive hit off the album was "I Won't Back Down," which was used as my college football team's theme song in the locker room before every game in 2008. The song came out in 1989 yet reverberated 20 years later. That's the impact that Tom Petty's music had.
The Heartbreakers Return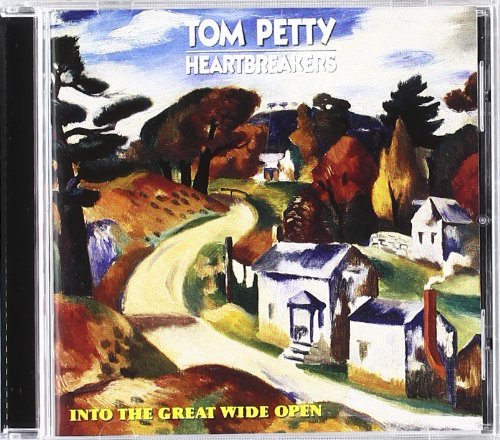 Although he'd been solo for a few years, Tom Petty reunited with The Heartbreakers in 1991 and released another awesome album in the form of Into "The Great Wide Open." The album was an excellent one, with the standout being "Learning To Fly."
This was the welcome into the 1990s that Tom Petty and The Heartbreakers needed, although Tom's solo career wouldn't stay dormant for long.
Out On His Own Again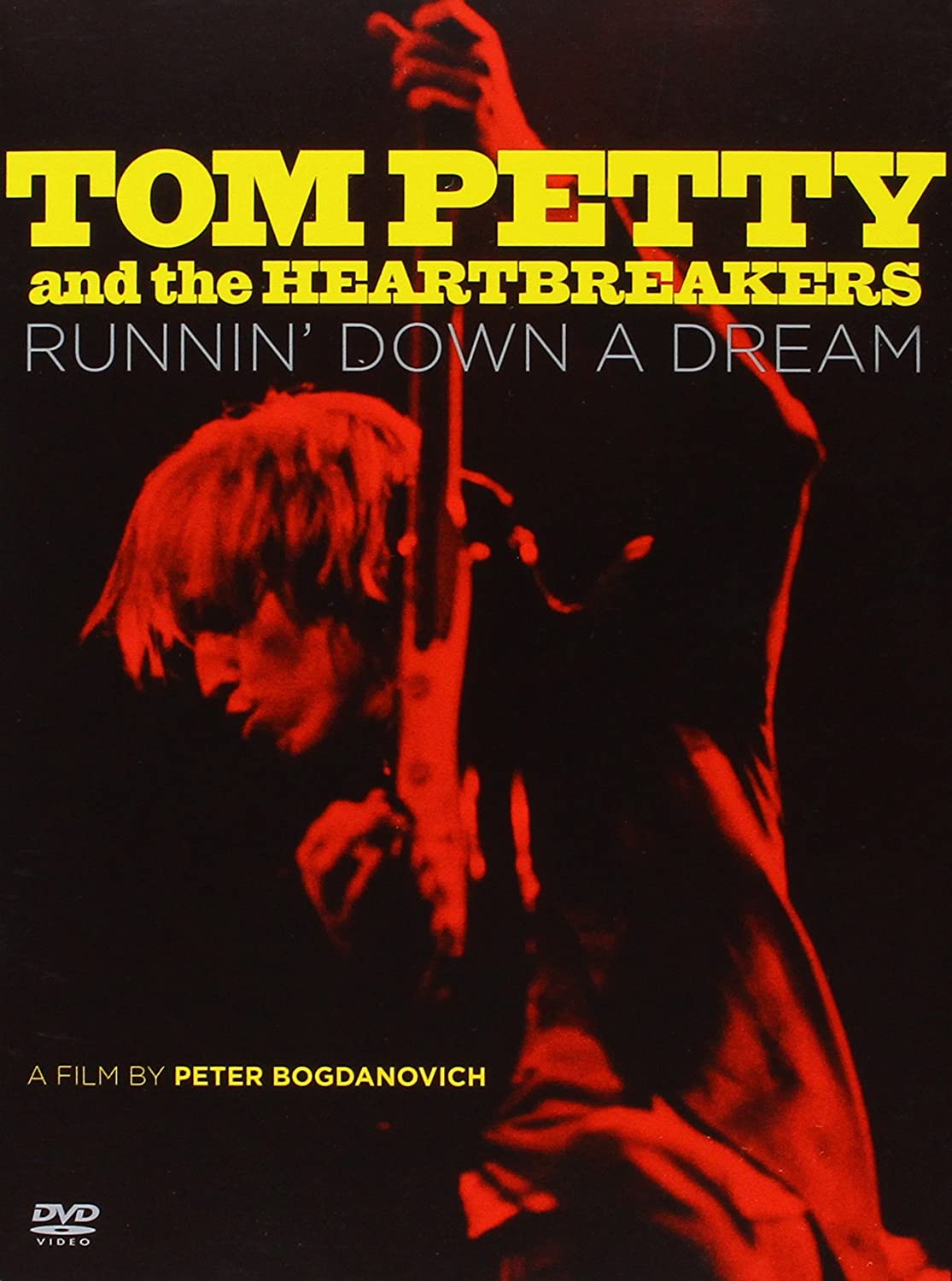 Tom Petty might've reunited with the Heartbreakers, but that didn't stop his solo ventures for very long, as he would continue to release his individual music alongside his group efforts to great results. I've always liked Tom's solo songs much more than his group ones as they seem to be more personal and, most of all, much catchier.
I mean, if you look at Tom Petty's Spotify, the top 5 are unstoppable, with Free Fallin, Runnin' Down a Dream, and You Don't Know How it Feels being the highlight. He might like the band life, but if you ask me, Tom was just fine on his own, and again, he ripped off some great singles in the 1990s.
The Greatest Hits Contain the Greatest Hit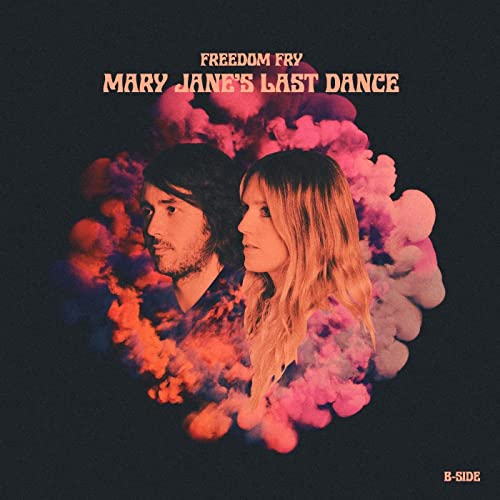 In 1993, despite being extremely relevant in the music world still, Tom Petty and The Heartbreakers got together and released a new song for the album. Now, when it comes to the usual new song put together at the last minute for the greatest hits album, I've found that song to pretty much suck. With Tom Petty and The Heartbreakers, one of those songs was "Mary Jane's Last Dance.
I said the solo stuff of Tom's career was his best, but I have to tip my cap on this one as Mary Jane's Last Dance is my favorite Tom Petty song by a large margin. The riff is infectious and feels like it easily could've been released during the late 70s. Tom's storytelling ability here is just majestic, and the harmonized chorus and backing instruments are all on point by The Heartbreakers as well.
The 2000s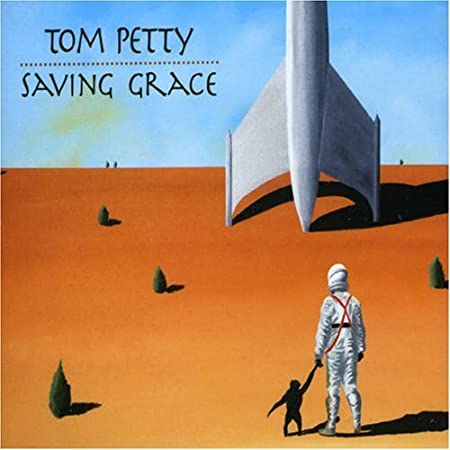 When it comes to bands that last through 4 decades, the list that put effort into remaining relevant is a pretty small one. Tom Petty is one of those rare ones who managed to keep his brand of easy-listening rock going even four decades after beginning his musical journey.
In 2006, the album Highway Companion was released, and with it came yet another huge hit for him called "Saving Grace," which had a huge bluesy type of influence on it while also retaining that classic Tom Petty harmonization and swagger.
The song was his biggest hit in 15 years and spurred a reunion of Tom Petty and The Heartbreakers that would gain so much momentum that they headlined The Superbowl Halftime Show in 2008.
I remember that show well, and it was remarkable how much presence Tom and the Heartbreakers had on that stage. Sure, the music was for an older crowd, but they played the hell out of their biggest hits, and it's one of the best halftime shows I've seen, which, if you've seen the Super Bowl Halftime Show in recent years, would know that's not exactly a high bar to hit.
They Won't Back Down
You would think by 2014 that the band would be winding down a bit, right? I mean, these guys were in their 60s and had been one of the biggest selling bands in music history. They had the last dance in them with 2014's Hypnotic Eye, which shockingly went straight to the top of the charts to number one.
Despite having a legendary career at this point, it was a feat that Tom Petty and The Heartbreakers had never reached before and would be one of the last highlights the band had as a whole.
This was stunning to see at the time. I remember that I hadn't heard anything from Tom Petty in years, and all of a sudden, this blues-laden oldies-style rock album comes in and debuts like that? In this day and age? It was crazy; the charts were filled with Drake, One Direction, and…Tom Petty? Don't get me wrong, I was super thankful to see rock was still alive, but to see those names on the charts together was nothing short of comical.
The Final Show, Tom Petty's Tragic End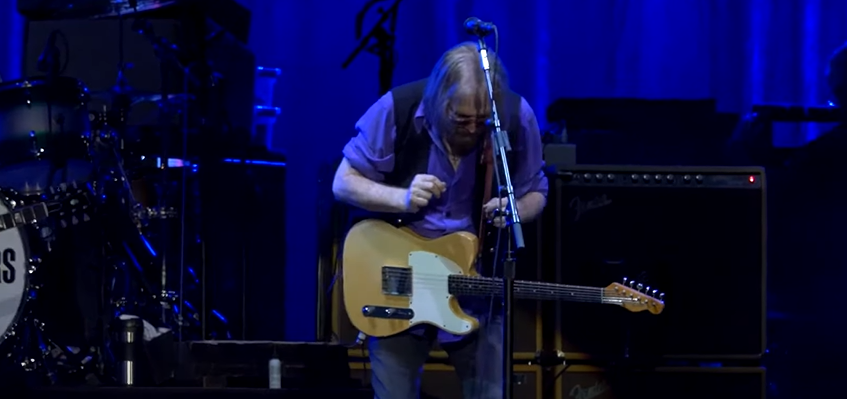 Tom Petty and The Heartbreakers would have one last tour in them in 2017 when they started their 40th-anniversary tour, but it sadly would be the last one they would ever play. During the tour, Tom had been reportedly struggling with a variety of conditions such as Emphysema and also a fractured hip
. The doctors had told him to call off the tour and get surgery and get healthy, but Tom was determined to make this tour count, and he toughed it out for a whopping five months. After the tour was over, just a month later, Tom Petty was found dead in his home.
According to autopsy reports, fentanyl patches that he was using to treat his fractured hip combined with Oxycodone and other forms of pain-killing drugs combined to make a fatal mixture. It was such a tragic day because it came from out of nowhere. He was on tour, selling out arenas again like it was the 80s, and then he was gone. It was pretty strange, too, because he was prescribed everything that he took.
He died during a year where other extremely talented rock stars died as well, such as Chris Cornell, so it's likely that reason that his death didn't impact the music world as it should've. However, still, Tom was an icon who had a style that was all his own and so many amazing and feel-good songs that continue to ring out through phones and speakers the world over, and in my opinion, his death deserved far more attention than it got.
Videos
Tom Petty & The Heartbreakers – Mary Jane's Last Dance (live 2006) HQ 0815007
In Remembrance of Tom Petty: Super Bowl XLII Halftime Show – Tom Petty & The Heartbreakers
Tom Petty – Free Fallin'
Dating and Relationship History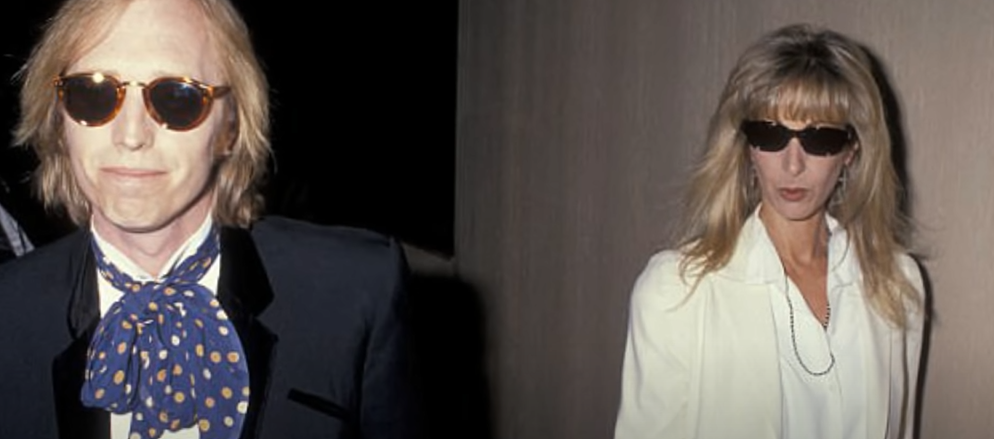 Tom Petty was relatively calm in the dating world, having two very long-term relationships, first with Jane Benyo for 22 years and then with Dana York for 16 years.
Controversies or Scandals
The song Don't Come Around Here No More was supposed to be a Stevie Nicks song, and Tom was going to give it to her, but Stevie missed the recording session for it, and Tom said oh well and recorded the song. Tom Petty was accused of promoting cannibalism because of the video for Don't Come Around Here No More.
This all stemmed from the end of the video, where during the Alice in Wonderland type theme, the people in the video eat Alice. Tom took it in stride and enjoyed the controversy, realizing how ridiculous it all was.
Tom Petty's Net Worth
Tom Petty was worth 90 million dollars at the time of his passing. He's known as one of the best-selling artists of all time, and between his time as a solo artist and with Tom Petty and The Heartbreakers, he's been a massive success.
Tom Petty's Residence
Tom Petty lived in various homes throughout California, but his most notable and legendary home was located in Encino, California, and was 11,500 square feet. He also had a residence on Lake Sherwood as well that he would spend time at as a retreat.
Tom Petty Quotes
"You belong somewhere you feel free."
"Do something you like, and hopefully, it pays the rent."
"It's the only true magic I know. It's not pulling a rabbit out of a hat; it's real. It's your soul floating out to theirs."
"Even the losers get lucky sometimes."
"If you're not getting older, you're dead."
"I think if I'd quit years ago, I'd never have known what I was capable of doing. "
Tom Petty Discography
Tom Petty and The Heartbreakers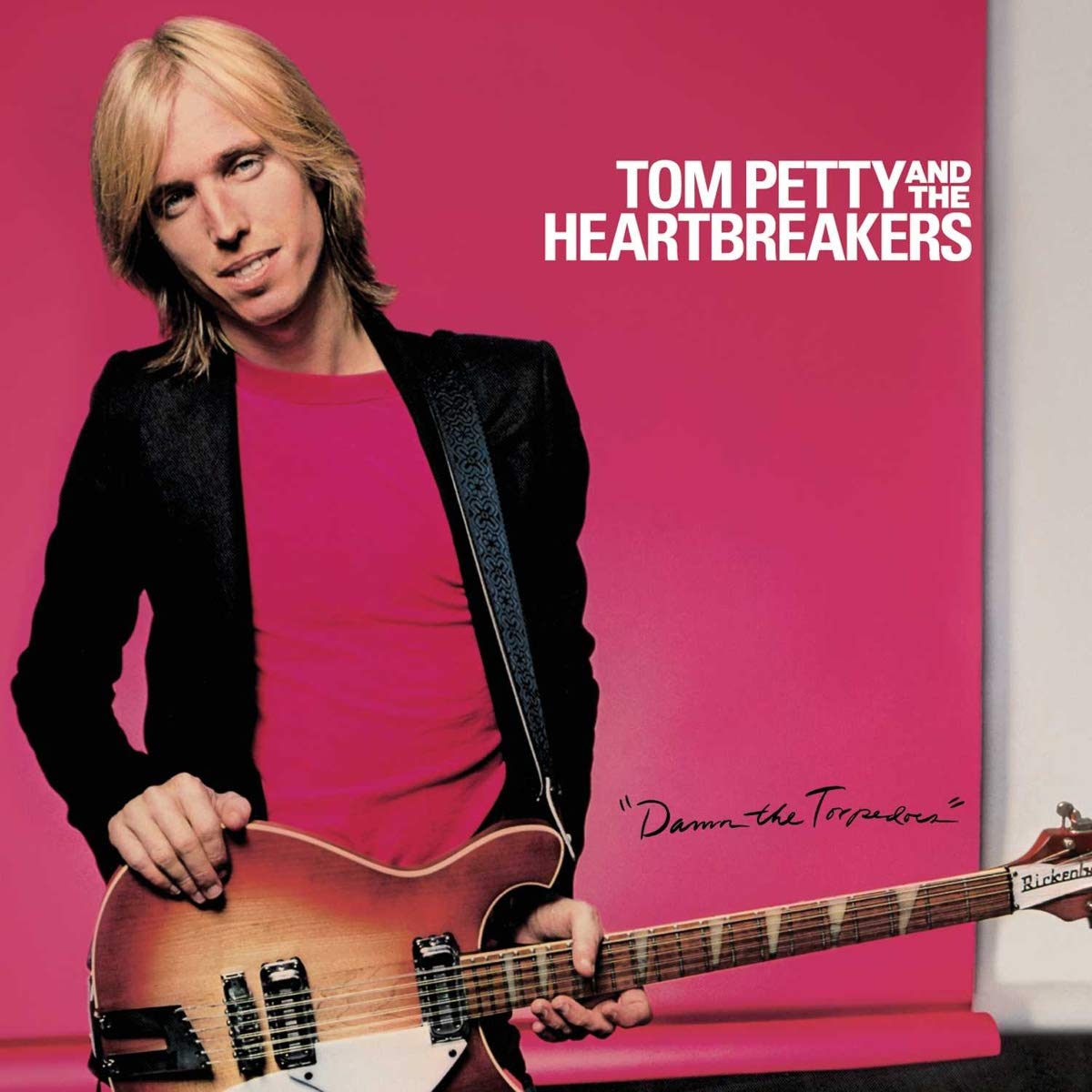 Tom Petty and The Heartbreakers- 1976

You're Gonna Get it!- 1978

Dam the Torpedoes- 1979

Hard Promises-1981

Long After Dark- 1982

Southern Accents- 1985

Let Me Up (I've Had Enough)- 1987

Into the Great Wide Open- 1991

Songs and Music from "She's the One"- 1994

Echo- 1999

The Last DJ- 2002

Mojo- 2010
Tom Petty Solo Albums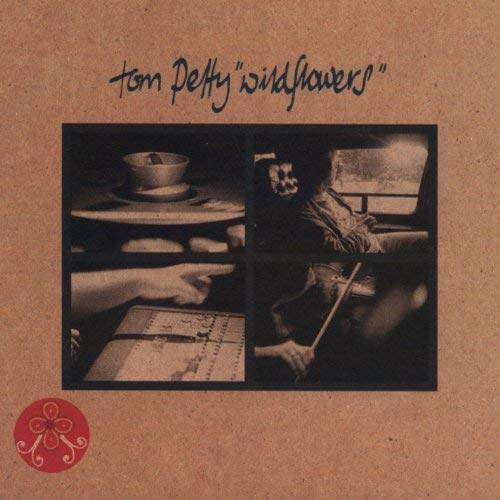 Full Moon Fever- 1989

Wildflowers- 1994

Highway Companion-2006
FAQs
Question: Is Tom Petty in the Rock and Roll Hall of Fame?
Answer: Yes, Tom Petty and The Heartbreakers were inducted into The Rock and Roll Hall of Fame in 2002.
Question: Is Tom Petty Country music?
Answer: I wouldn't say that. If anything, some of Tom's stuff can get a bit folky or bluesy, but the country is something I think he stays away from. Easy-going rock is the best way to describe his style.
Question: Is Tom Petty alive?
Answer: Sadly no, he passed away in October of 2017.
Conclusion
Tom Petty is one of the best rock artists of all time, and despite his untimely end, he's left an amazing legacy for all of us to enjoy, so I hope you had fun going through this journey through his life with me and it helped you learn about one of rock's most underrated icons.
Sources Cited