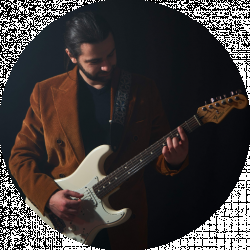 Latest posts by Altin Gjoni
(see all)
Modern music history would not be complete without James Brown's Bio and records. The Godfather of Soul and Inventor of Funk music has contributed immensely to what we hear today across multiple genres. Brown's character, talent, voice, dancing, and charisma are the foundation of most American black music that arose in the 60s and 70s. Beyond music, James Brown was a very complex character whom I'll try to present best through his songs.
Brown was born at the right time and made his success from where many would consider the wrong place. Troubles with extreme poverty, law, drugs, and complex relationships shaped the man who changed music forever. Brown's life was a continuous journey through good and bad. Even though his discography is enormous, I picked for review some of what I consider to be his best work that influenced me and countless others. 
Quick Facts
Full Name

James Joseph Brown 

Birth Date

May 3, 1933

Birth Place

Atlanta, Georgia, U.S

Date of Death

December 25, 2006

Place of Death

Atlanta, Georgia

Nationality

American

Zodiac Sign

Taurus

Nickname

"The Godfather of Soul," "The Godfather of Soul," "The Hardest Working Man in Show Business," "Mr. Dynamite."

Children

9 (possibly 13)

Siblings

Three stepbrothers and three stepsisters

Partner/Spouse

Velma Warren (1953-1969), Deidre Jenkins (1970 – 1981), Adrienne Rodriguez (1984-1996), Tomi Rae Hynie (2001)

Most Successful Albums/Song

The best-selling album is "20 ALL-TIME GREATEST HITS (1991)." The most popular song is the 1965 "I Got You (I Feel Good)." 

Net Worth

$100 million

Social Media

Instagram

,

Facebook

Website

James Brown

 

Awards

3 Grammy Awards, Inducted in the Rock n' Roll, RnB, and Songwriter Hall of Fame, Grammy Lifetime Achievement Award and Hall of Fame, Kennedy Honors, American Music Award of Merit, etc.

Last Updated

July 2022
James Brown's Early Life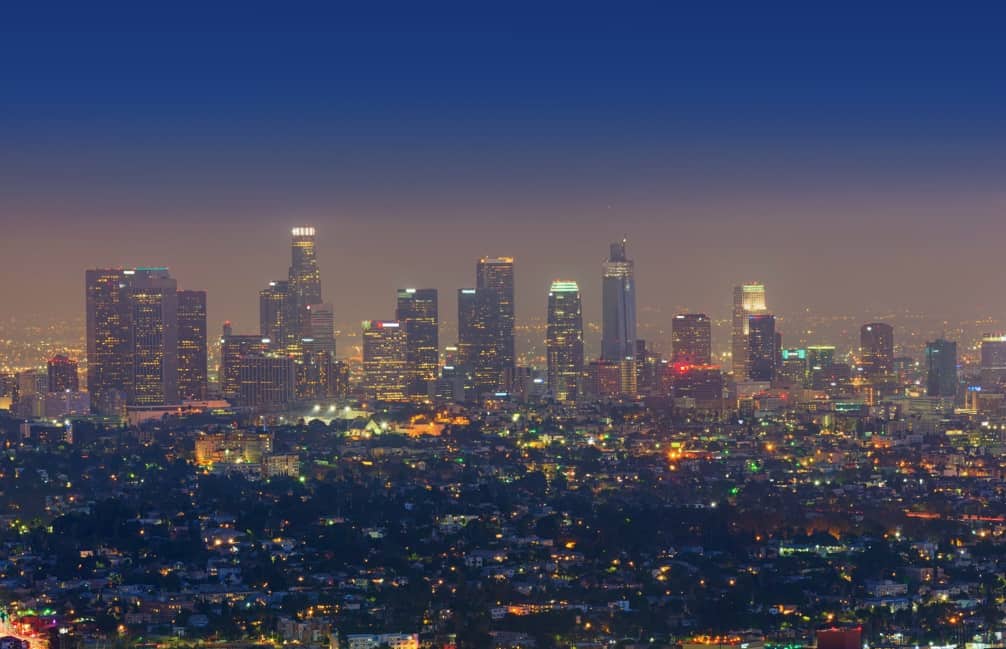 James Joe Brown Jr. was born on May 3, 1933, in Bardwell, South California. Brown's Childhood is a testament to the impoverished low class of the time and his determination to become someone. Many of Brown's songs are about troubled times, which is no coincidence considering the challenges he faced as a child. Brown was born in a one-room shack in the forest.
The haunting story of his birth details him being born stillborn and his Aunt breathing into his lungs to bring him to life. His parent divorced when he was four and sent him to live with his Aunt, a brothel madam. Brown did every possible job to survive and bought his first underwear from a store at age 9.
After being expelled from school at age 12 for being "underclothed," he started turning to religion and singing before getting jailed at age 16 for stealing a car. Brown's connection to music was always present during his downtimes. While in prison, he organized and led a Gospel choir of prisoners and formed a nonconventional partnership with pianist and singer Bobby Byrd. The duo would be the core of what would become "The Famous Flames."
James Brown's Early Career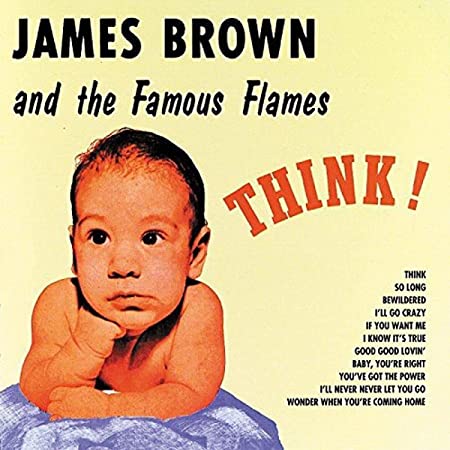 After a few years of trying for a career in sports, he was invited by Bobby Byrd to join his RnB group, "The Gospel Starlighters." Brown's talent and ambition quickly dominated the group, turning them into "The Famous Flames' and making a name for themselves playing clubs.
The first song the band released, "Please, Please, Please," in 1965, was an immediate RnB hit. The success saw them opening for Ray Charles and B.B. king until Brown moved to New York and continued writing hits with another backing band he called "The Flames." 
Brown's dedicated, restless touring and recording earned him the title "The Hardest Working Man in Show Business." That title would follow him for more than a decade. Musically this era is his first try at blending Blues, RnB, and American rhythms into what became Funk. The traditional vocal harmonies of RnB and Gospel were present in his music, but the songs had more groove. The blend of both genres resulted in Brown's title "Godfather of Soul."
Watching his documentary, I realized that one of Brown's smartest moves during this period was insisting on recordings. Albums were not yet that popular, so singles were the way to go. Being initially a drummer for his first band, Brown's tendency to consider everyone in the band 'a drummer" resulted in tight bands that would make audiences dance.
He was famous for being very strict with his band and even fining them for playing wrong notes. As unacceptable as it is today, the privilege of playing for his band and the limited opportunities forced the players to comply.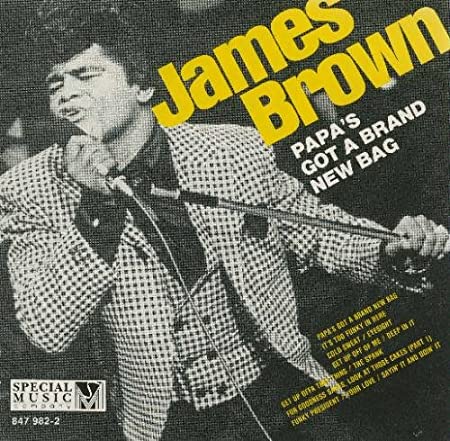 Brown was most likely the best in the business during those days as a performer. Apart from the band leading and singing talent, his dancing and skills in entertaining the crowd set him one step higher than the rest.
The signature James Brown scream is an element so prevalent in pop culture you most likely knew before listing to any of his songs. Watching his live performances from the early days, you can notice how brilliant Brown was with his attitude.
He gave the audience something they were familiar with, like a typical dance, and then transformed it into something more energetic and groovier. 
The Track "Papa's Got a Brand New Bag" is the first real Funk tune of the century that started the genre. James Brown – Papa's Got A Brand New Bag Live 1965 (Remastered) 
The Glorious 60s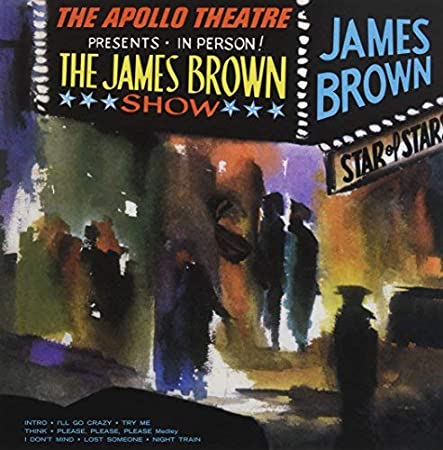 The 60s were Brown's prolific years, followed closely by the early 70s. After the release of "Live at the Apollo' (1963), he reached stardom. His style was beginning to crystalize with more influences from other genres such as jazz and country.
Funk and Soul were becoming big worldwide, and he was leading the charge. His live shows grew in quality and popularity with added details on fashion, performance, musicianship, and dancing. 
 A run of hits followed along with the 60s and a rising impact on black activism. Brown started to get involved in social causes, advocated financial freedom for black people, and successfully stopped mass riots and violence on different occasions.
Brown lyrics started to become more profound and involved social causes and politics. The tune "Don't be a Dropout" is an excellent testament to this era. Don't Be A Drop-Out (1967) – James Brown 
The 70s and 80s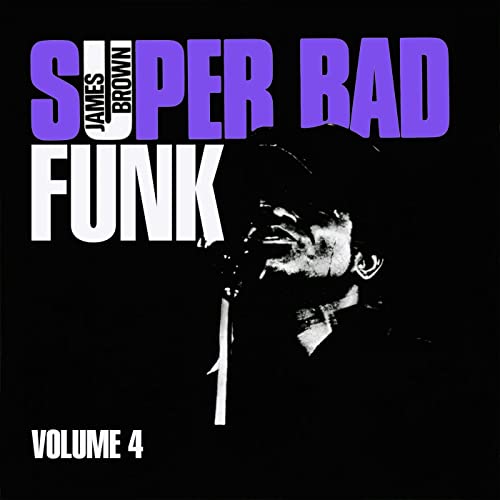 The 70s were a period of mixed trouble and success for Brown. The rise of Disco music got in the way of Funk and stopped his spree of million-dollar selling records. Musically he still left an impact on the 70s with probably his most famous tune "(Get Up, I Feel Like Being a) Sex Machine."
Slight reinventions in the groove, performance and band members brought a new breath to the sound. The nickname "Godfather of Soul" comes from the musical style of his period. Bobby Byrd continued to play a big role in the sound as some of the best tunes of the era were co-written by him and Brown. James Brown Get up, I feel like being a sex machine
Scandals, family tragedies, and problems with the law contributed to Brown's relatively slow decade. The 80s were similar to the 70s in terms of musical innovation and troubles with the law. Guest appearances in movies and his popular album "Living in America," recorded for the film "Rocky IV," brought back some of his old success and the first million-dollar records in years. 
Late Career and Death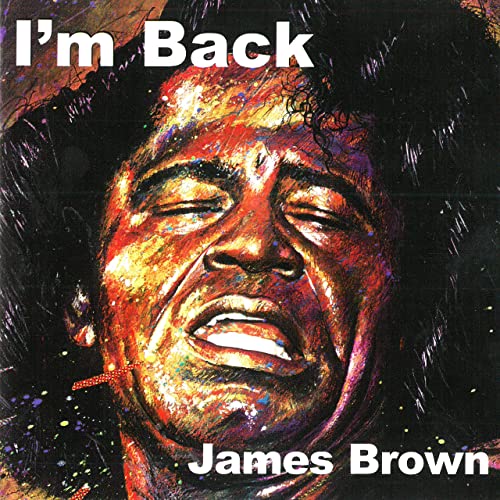 The 90s saw James Brown as a legendary musician who influenced the sound of hip hop and pop rather than present in releasing records. The album "I'm Back" in the late 90s is the biggest contribution to this era. It was a commercial success, and Brown released the last studio album of the 90s. A few compilation albums followed, and the 9th and final studio album of their career, "The Next Step," was released in 2002. 
Brown continued to tour and deliver mesmerizing shows even in his 70s. His last performance was on August 20, 2006, in San Francisco, months before his death. James Brown died on Christmas day that year following heart-related complications. His famous last words allegedly are, "I'm going away tonight," then he took three long, quiet breaths and fell asleep before dying.
My Top James Brown Records
James Brown's Full Discography is gigantic. He recorded and released 59 studio albums, 15 live albums, 49 compilation albums, and 144 singles, of which 17 were number one songs. I have compiled a list of what I believe are the most influential and best works of his career. Even though there are plenty of other albums or singles to choose from, my focus was on the ones that marked a turning point in his career, are musically rich, and have affected my journey in music.
Please Please Please (1958)
The first album by James Brown is an exciting blend of the beginnings of Funk with popular music of the time. It's not my favorite album from Brown, mainly due to the poor recording quality. It's an interesting record to listen to and compare the early days to the peak of his career. The energy, high-pitched screams, and groovy track are still what you would expect from a young James Brown.
Live at the Apollo I (1963)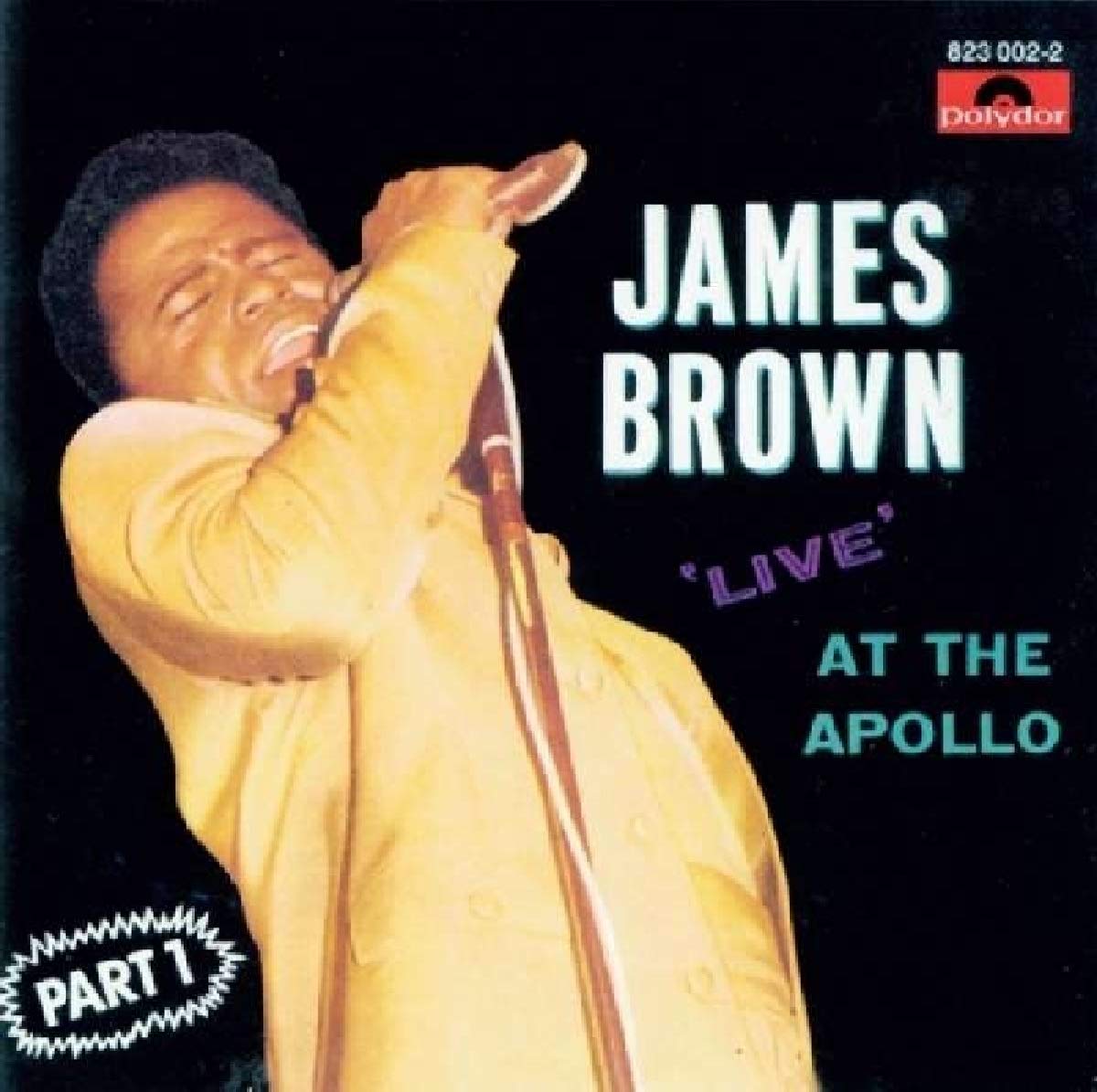 This live record is the first from James Brown and the Furious Flames and marks the biggest milestone yet of his career. I skipped many outstanding records to get to this performance as I think it encompasses some of the best tunes of the previous five years. "Live at the Apollo I" is one of the most celebrated albums of history, having been inducted into the National Recording Registry and receiving top spots on every album ranking list. When it was released, it sold out immediately and reached number 2 on the Billboard Top Pop Albums.
This album is the best resource to experience some of Brown's earlier tunes at their best version. "Please, Please, Please," and "Try me" are essential tracks. The moment the band's introduction starts with Fats Gonder, you immediately feel the audience's anticipation. The 3 Instrumental bridges also perfectly divide one part of the show from the other.
Musically and recording-wise, I prefer "Live at the Apollo II" (1967) to the first. Even though the first is historically more important, the second performance features a more confident and evolved Brown with a tighter band & more hits. The show itself was bigger and to the James Brown standard.
Out Of Sight (1964)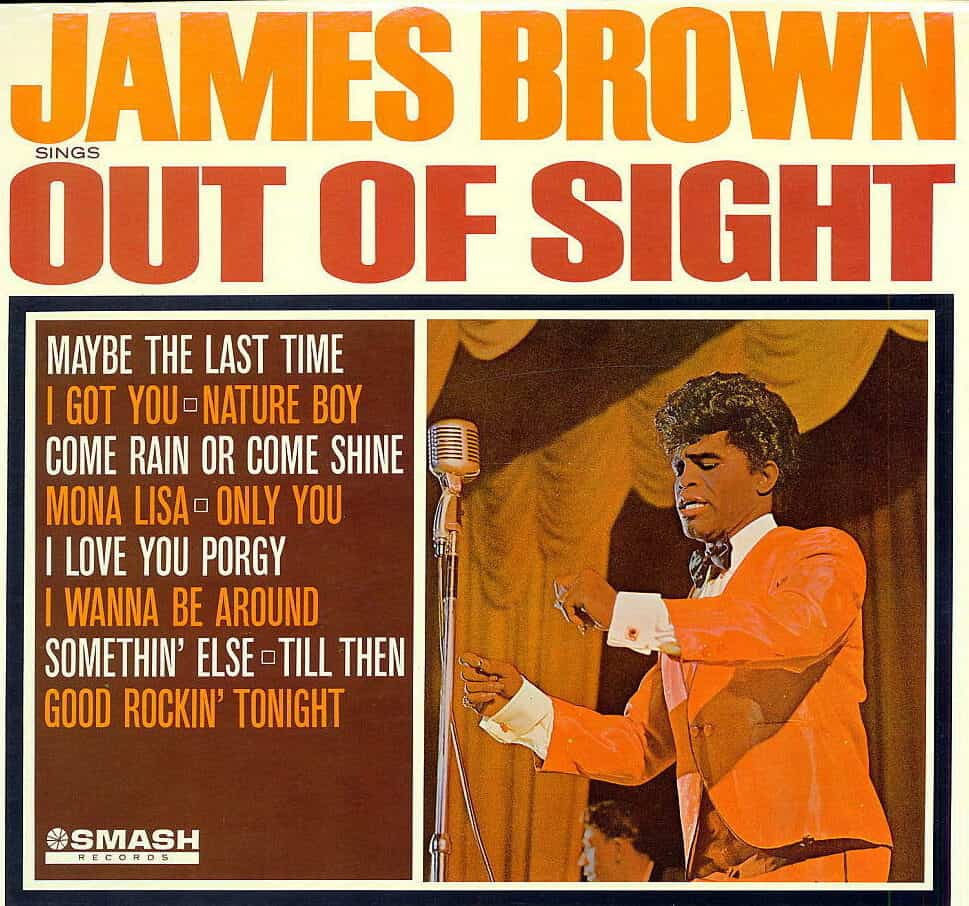 Out Of Sight is one of Brown's first pure Funk records. He had already dominated the Soul scene and gave the American audience an alternative to the Beatles and Elvis. Now it was time to bring out the heavy funk groove.
The album features many tracks written by other artists and probably his most famous song, "I Got You," with the epic call and response vocal between Brown and Byrd. Everything in this record is groovy and executed to perfection. It's probably the best example of Brown's principle that everyone in the band is a drummer.
Brown gives some interesting insights on the song and album in his Autobiography. "Out of Sight' was another beginning, musically and professionally. My music – and most music – changed with "Papa's Got a Brand New Bag," but it started on "Out of Sight "…
You can hear the band and me start to move in a whole other direction rhythmically. The horns, the guitars, the vocals, everything was starting to be used to establish all kinds of rhythms at once… I was trying to get every aspect of the production to contribute to the rhythmic patterns."
Cold Sweat (1967)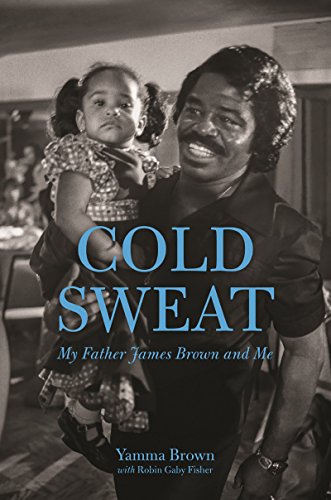 Cold Sweat is the 17th album by Brown in less than a Decade. This is, I believe, the record on which the James Brown sound was at its most refined, and that started his best creative spree that would last up until the early 70s. The title track, released as a two-part single, is the most important song for many reasons.
Beyond drifting away from the standard 12-bar blues formula most RnB songs had, it features one of the first, if not the first, drum solo on a song. The song and album impacted music heavily, especially the rhythm patterns on each track.
Say It Loud – I'm Black and I'm Proud (1969)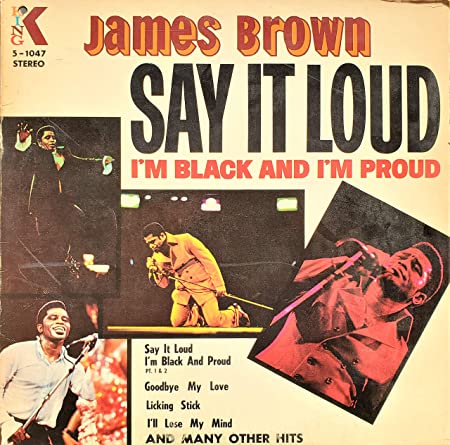 This song is a seminal work that turned Brown into an image of black culture. Brown became the musical expression of the black power movement. The two-part single is a continuation of his creative spree and peaked at number 1 on the RnB charts and number 10 on the Billboard hot 100. The lyrics are deep and meaningful, while the chorus, sung by a children's choir, is mighty.
Sex Machine (1970)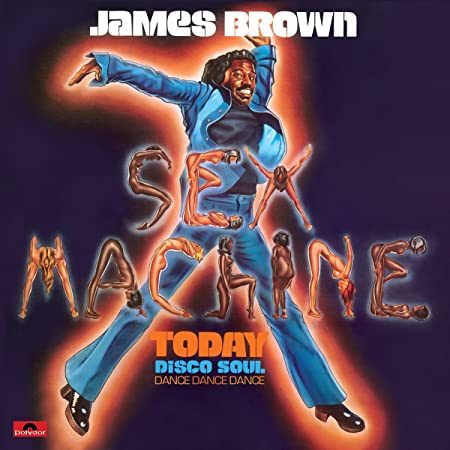 Sex Machine is a vital record of Funk music that laid the ground for the genre's expansion. It's my favorite Brown album and one that can keep you on your feet through all of it. Originally intended as a live record, the double album would be primarily recorded in the studio with added fx and audience sounds.
This is one of the reasons why it's my favorite record. As much as the live performances were impeccable and full of energy, recording technology was not yet so advanced compared to a studio album's quality. 
The arrangements on the albums are masterful, and so are the songwriting and playing. More studio time meant a more expensive record with more added details.
The 11-minute version of "Get Up I Feel Like a Sex Machine" is as thrilling as a Funk song, with multiple sections and a real live feel. "Mother Popcorn" is an upbeat Funk track I'm sure can make anyone move.
Black Caesar (1973)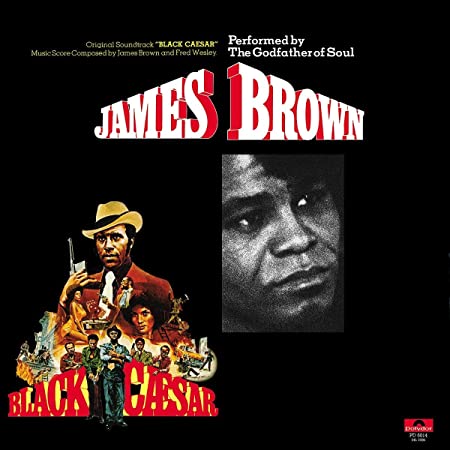 This SoundTrack record is a critical work showing Brown's versatility in writing music and his role in supporting black culture. This was Brown's first take on a soundtrack, and as much was not received that positively by critics
. In itself, the album is a fantastic record full of Funk Classic. In the context of a soundtrack, it might have suffered. After all these years, I believe the album is what's more important and have chosen it for this reason. 
Down and Out in New York is a phenomenal funk song with an outstanding vocal performance from Brown and an intricate arrangement fit for a movie soundtrack. The heavy involvement of Brown's experienced band leader Fred Wesley was critical to the album.
Gravity (1985)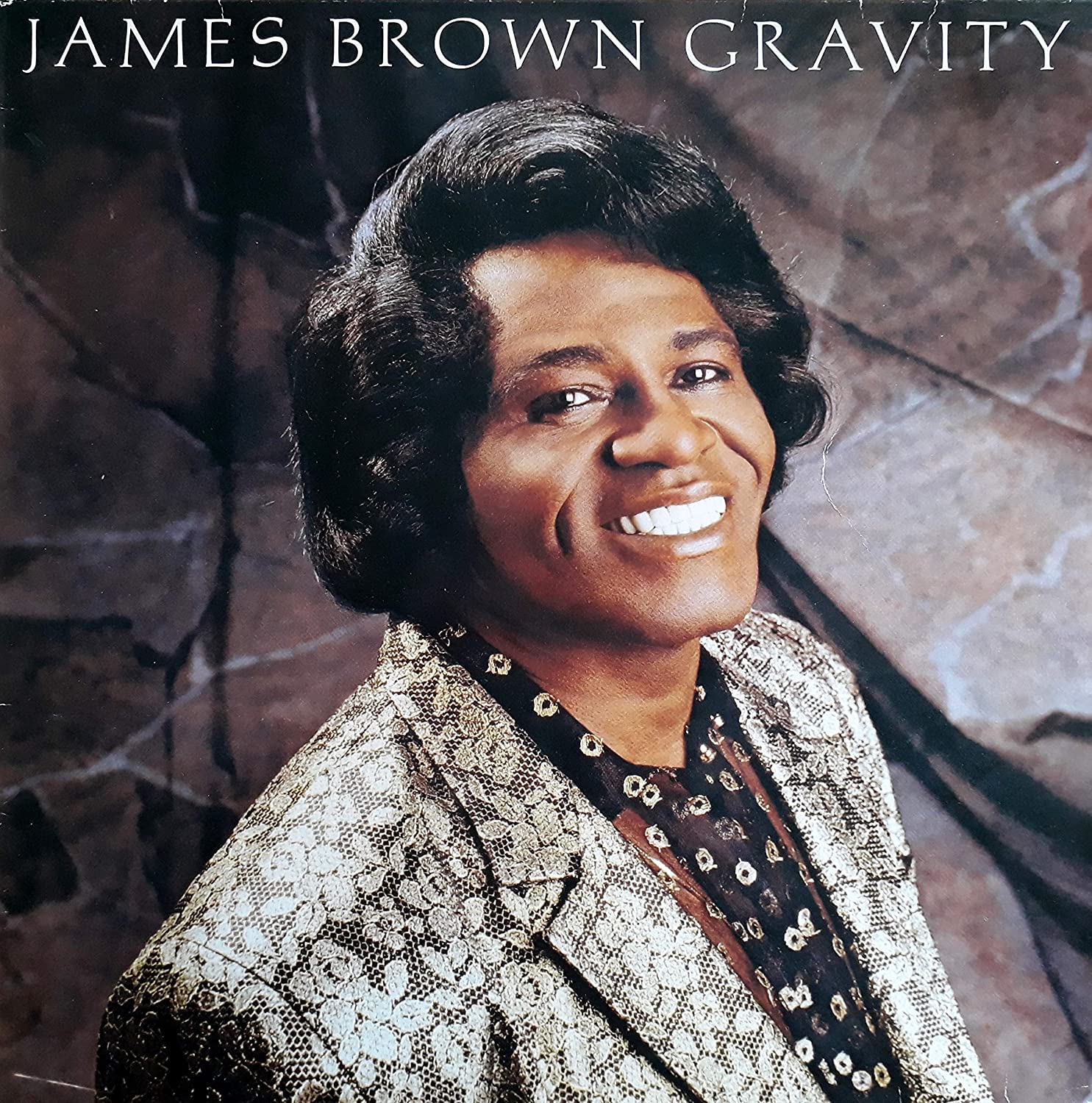 I consider "Gravity" the best album Brown released in the 80s. Popular music had shifted its focus from Soul and Funk, and personal struggles were getting in the way of another big record. Brown was not writing much of his material for this album or much of his work in the 80s.
Many consider this album not real Brown work, yet I can't entirely agree as all the elements of what make a James Brown record are there. The fact that other writers and composers were involved in a period that was not very creative made the record better, not worse.
I'm Back (1998)
The 80s and 90s were not Brown's most creative period. I took a big leap and went straight to one of the last records of his career that marked a return to charting songs. "Funk on Ah Roll" is my favorite and probably most popular song from the album that blends dance and a popular house remix to the classic Brown Funk vibe. I think it's a great attempt to bring back his old sound with some modern twists.
Notable Performances
James Brown ♬PLEASE, PLEASE PLEASE
James Brown – I Feel Good (Legends of Rock' n' Roll)
James Brown Scandal and Relationships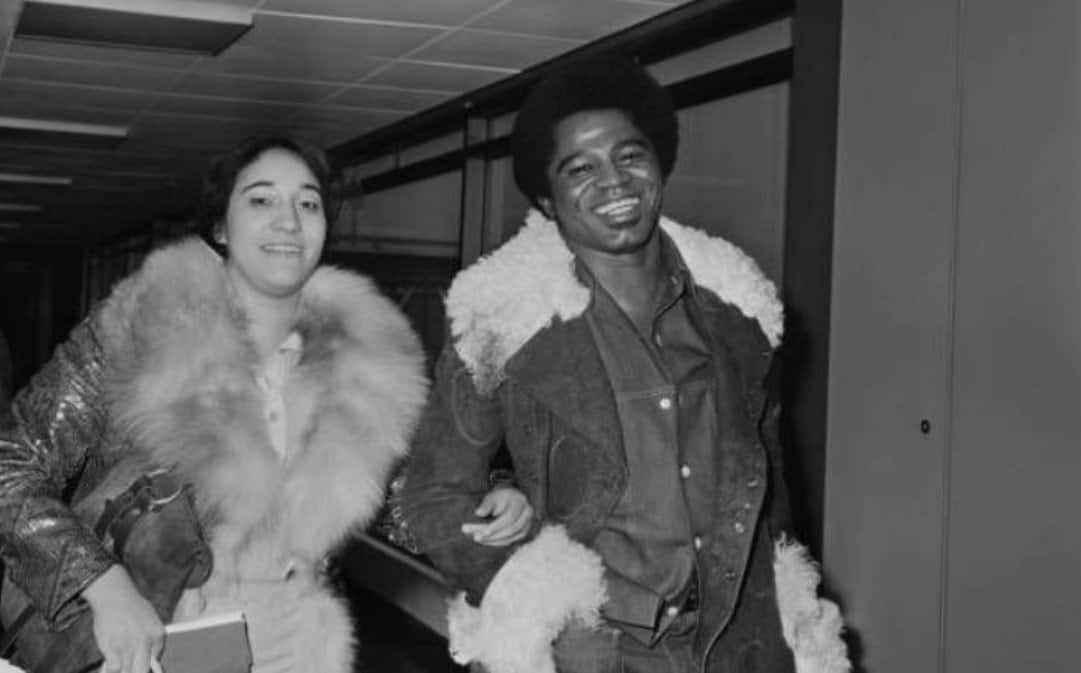 The 70s saw Brown again face trial and prison for tax evasion. Many of his investments failed, and band members quit. The most tragic event was the death of his Son Teddy in a car incident at 19 years old. His wife, Deidre Jenkins, later left him and took custody of their two daughters.
This was the second divorce of Brown's life after Velma Warren left the singer in 1969 after five years of marriage. Both marriages are well pictured in the movie "Get On Up," a movie I highly encourage you to watch after reading this article.
The late 80s saw Brown's worst trouble with the law since his teenage years. He got in a car chase with the police while being on drugs and armed. He was sentenced to six years in a Correctional Facility, yet only served a few due to his fans making a big political case.
James Brown was a very complex character in his use and attitude towards drugs. He was famous for firing band members for drinking alcohol or doing drugs, yet in the 80s, he became an addict. Brown's biographer, RJ Smith, said, "James Brown was a complicated, dangerous individual to be around."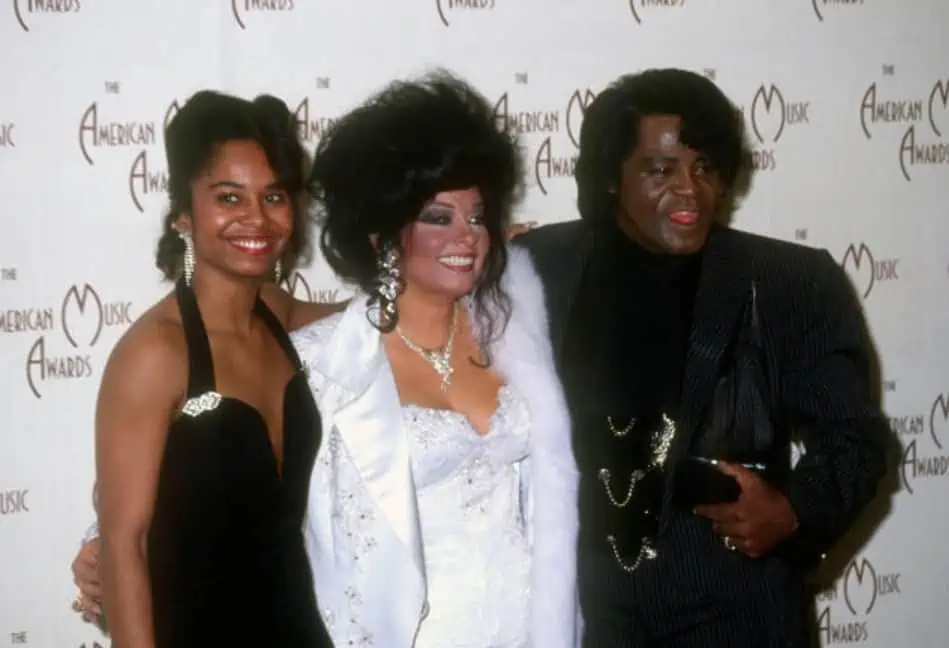 Brown has received multiple charges for assault, including one in his youth when he allegedly tried to shoot his musical rival Joe Tax. In the 80s, his wife, Adrienne Rodriguez, accuses him of beating her with an iron pipe.
The couple didn't break up, and Adrienne died in 1996 after many years of drug abuse and recovering from Cosmetic Surgery. Tomi Rae Hynie was Brown's fourth and last wife. Even though it was a calmer relationship than the last three, scandals were present as Hynie was found to be already married when she married Brown.
Legal battles between her family and Brown's continued after the singer's death regarding the spread of his wealth. Brown continued to have occasional problems with the law, including drug abuse and a rape accusation, until just before his death.
James Brown's Legacy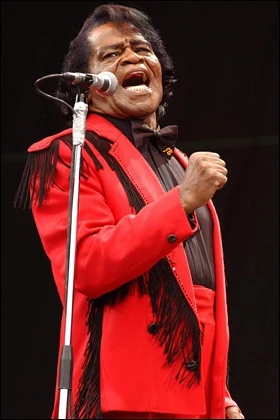 Brown is on the list of the most influential artists of the last century. His enormous legacy is so vast that it lies beyond music to all the elements that make a show entertaining. His unparalleled dedication, perfectionism, and continuous reinvention in look and sound changed music and what people asked out of a performance.
His skills as a showman and charisma on stage became the blueprint for other gigantic acts. Michael Jackson is the first one to pop up in everyone's mind's when it comes to artists inspired by him. Prince, Earth Wind and Fire, Mick Jagger, Stevie Wonder, and countless others make a list.
Even Hip Hop was directly influenced by Brown's composition style and typical call and response vocal melodies. Beyond the art world, Brown became a symbol of union and anti-racism by involving white and black people in his musical projects and becoming a beacon of hope and peace on many occasions.
FAQs
Question: Did James Brown play any instruments?
Answer: Yes, James Brown played the drums, guitar, harmonica, and piano.
Question: How many people were in James Brown's band? 
Answer: Brown's band changed several members during the years depending on the show. It included the electric band, the horn section, percussion, and the backing singer.
At the time of his death, his band had 11 members.
Question: Who were the members of the Famous Flames?
Answer: The original members of the Famous Flames were Bobby Bird, James Brown, Bobby Bennett, Johnny Terry, Nafloyd Scott, and Baby Lloyd Stallworth.
Sources: