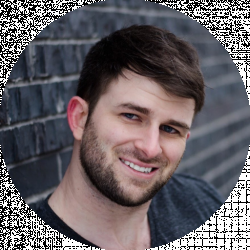 Latest posts by Adam Braunstein
(see all)
The 1980s were a wild time for music. Coming out of the disco-laden 70s, the music industry was seeking a revolution. It would all start with Van Halen effectively creating the sound for hair metal that would pervade the 1980s rock scene, but no band took the torch from them and ran with it like Motley Crue.
In an era that was defined by decadence and party culture was promoted more than ever before, the 4 iconic members of Motley Crue made partying an art form and became known for their high energy shows, dangerous lifestyle, and most of all, their incredibly catchy and fast-paced rock music.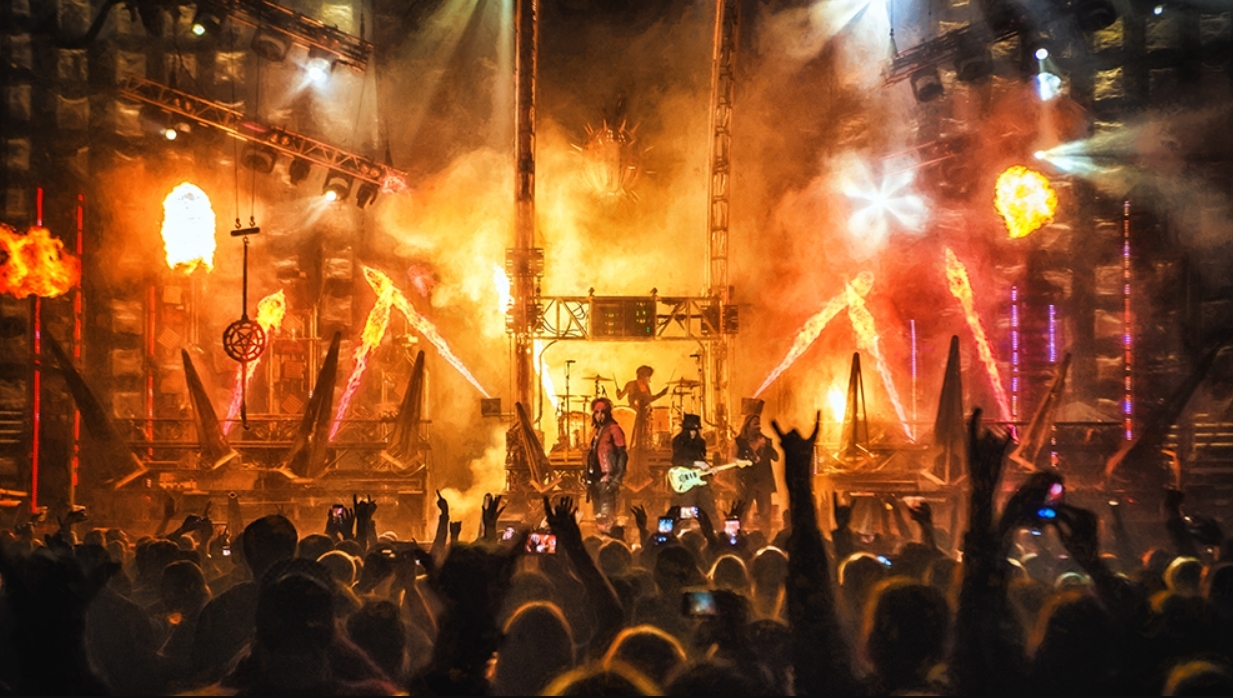 Early Days
Motley Crue formed in 1981. It all started when Nikki Sixx left his band London and met up with drummer Tommy Lee and the lead singer/guitarist at the time named, Greg Leon. Though the band practiced a lot together, they never actually played a show because Leon shortly lost interest and left the band.
Knowing the two of them had great chemistry, both musically and social, Nikki and Tommy put out an ad looking for guitarists and singers, and this led them to meeting Jeff Gill and Bob Deal, AKA Mick Mars, who would eventually go on to be their lead guitarist.
According to the band's biography as well as the movie version of the Dirt, Mick Mars showed up and essentially fired Jeff Gill the same day he showed up, claiming he was the only guitarist for this band. He ended up being very right about that.
The band was still without a voice, and in this era of rock and roll, your lead singer was as important as any other piece of the band. Tommy Lee had an in with a singer named Vince Neil, who he knew from high school. Neil was fronting a band called Rock Candy at the time, and after seeing him perform, Nikki, Tommy, and Mick all decided that Neil should be the singer for the band.
Vince had other ideas, though, and initially decided the offer. Slowly, his band, Rock Candy, fell apart, and that's when he eventually gave in. The full lineup of the band was formed on April 1st, 1981, and from there, they would go on to do big things, but first things first, they needed a name.
Band Members
Nikki Sixx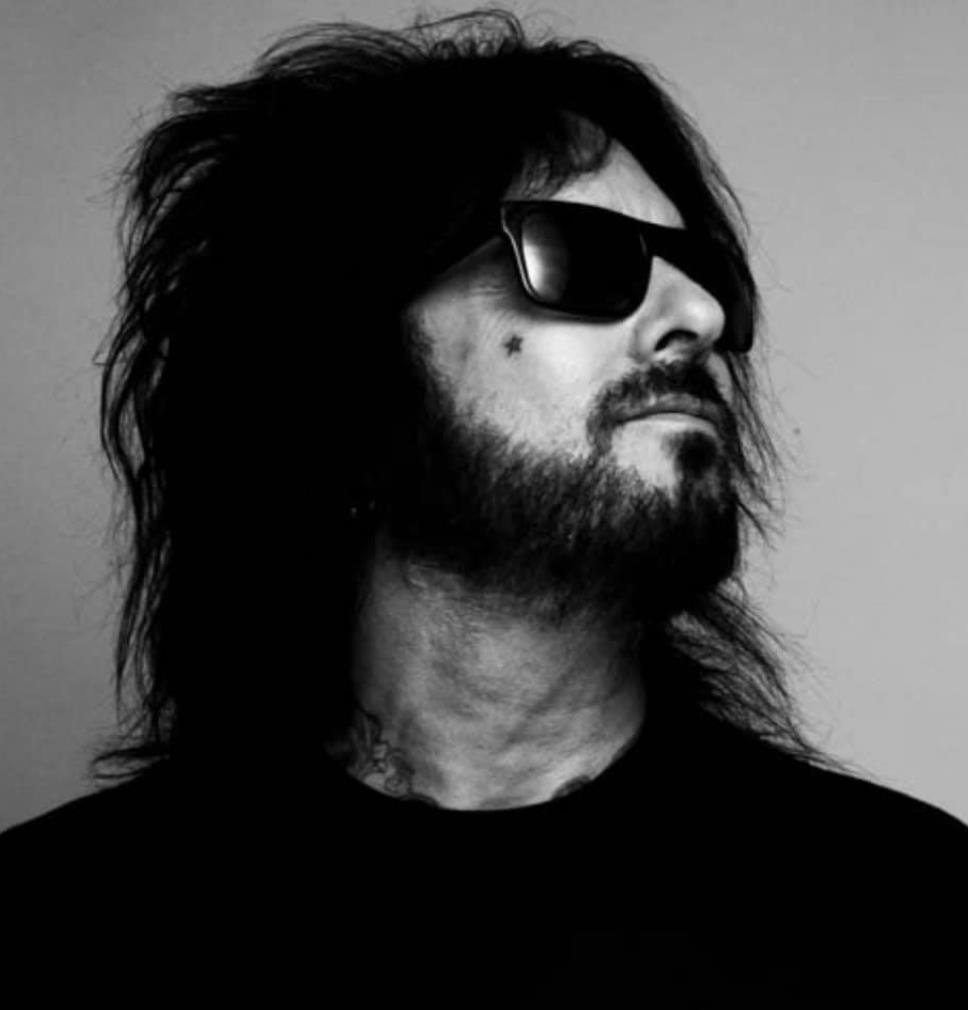 Nikki is one of the most notorious rockstars in music history and is the primary songwriter, bassist, and co-founder of Motley Crue. Nikki was born Frank Carlton Serafino Feranna Jr. on December 11th, 1958, in San Jose, California.
Nikki began listening to rock music at a young age and has cited The Beatles, The Rolling Stones, Deep Purple, and Black Sabbath, among others, as his main influences.
Nikki legally changed his name in 1978 and from there joined the band Sister and, after being fired from them, formed the band London. London had several talented musicians in it, and the band got Nikki the recognition he was looking for, which led him to the start of Motley Crue.
Tommy Lee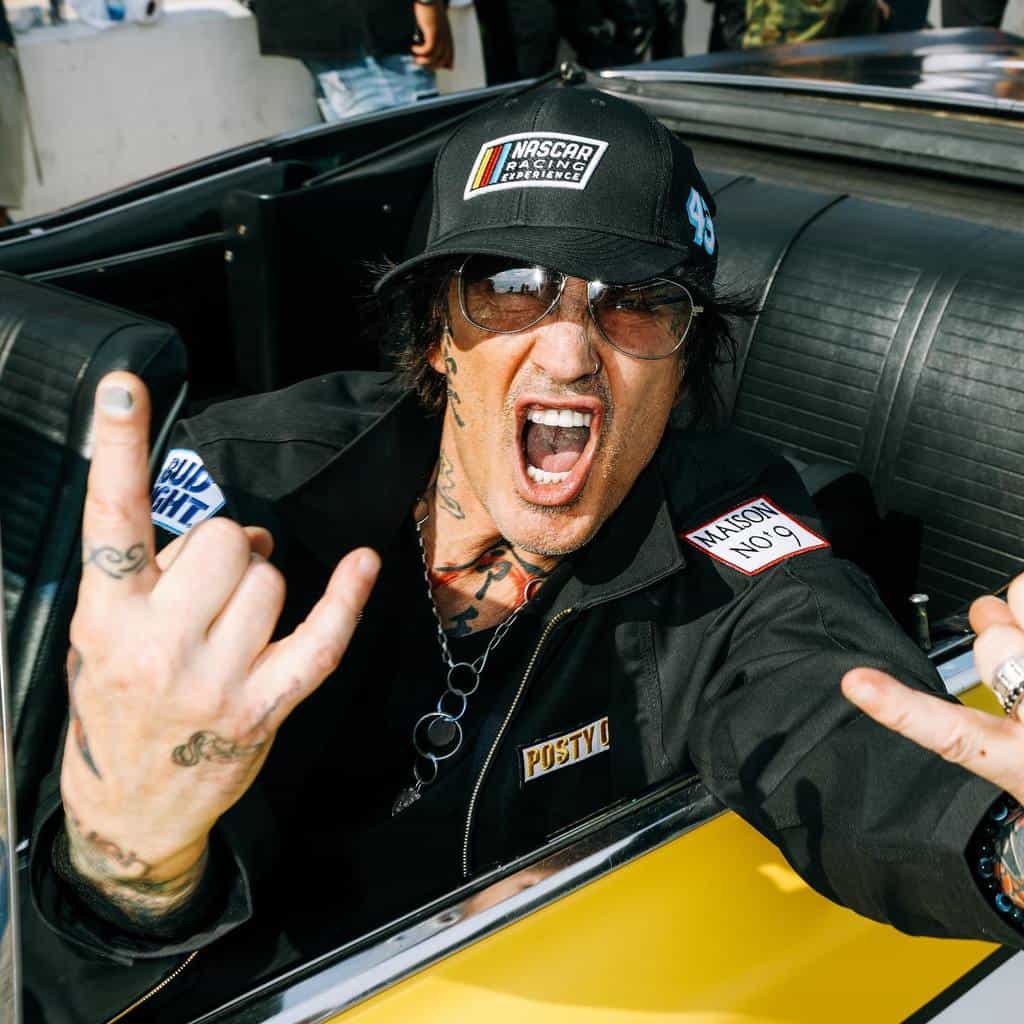 Tommy Lee is the drummer and co-founder of Motley Crue. He grew up in California and became a drummer when he was just 4 years old. This led him to rock music at a young age, listening to Van Halen, Led Zeppelin, and AC/DC as he was growing up. He cites John Bonham and Alex Van Halen as his biggest influences.
Tommy joined the music scene of the Sunset Strip at just 19 with his band Suite 19 and met Nikki Sixx during this time. Nikki became a big fan of Tommy's drumming ability, and the two shortly after decided to make their own band, which would go on to become Motley Crue.
Mick Mars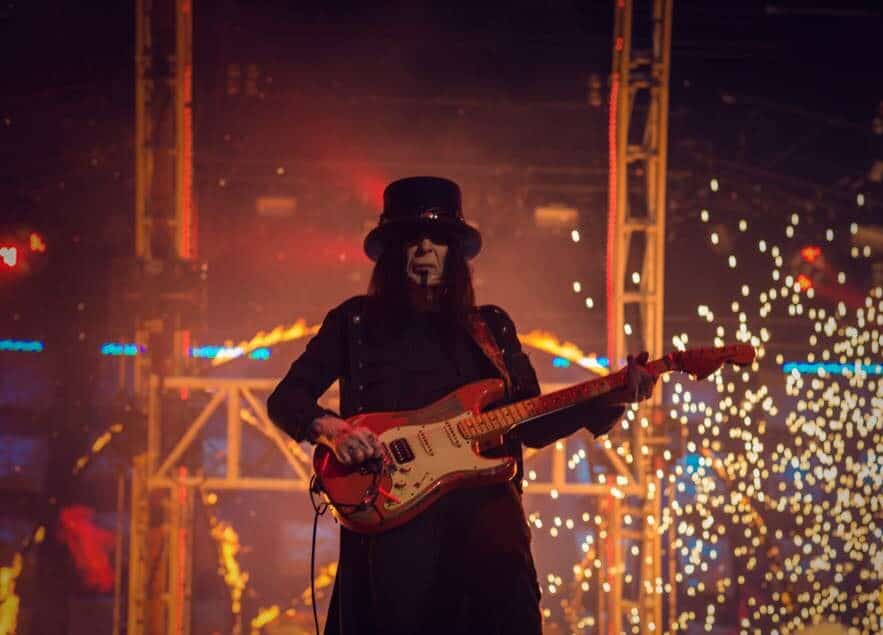 Mick Mars is the primary guitarist for Motley Crue. He was born Robert Alan Deal but changed his name after joining a band with a lead singer named Micki Marz. Mick is considerably older than the other members of the band and spent a long time languishing in the music scene before finding Motley Crue.
After putting out an ad advertising himself as a loud and rude guitarist, Tommy and Nikki contacted him and immediately hired him as the band's guitarist. Mick's style has been accused of being simple, but his catchy riffs and energetic solos became a key part of Motley Crue's sound. He is also responsible for naming the band as well.
Vince Neil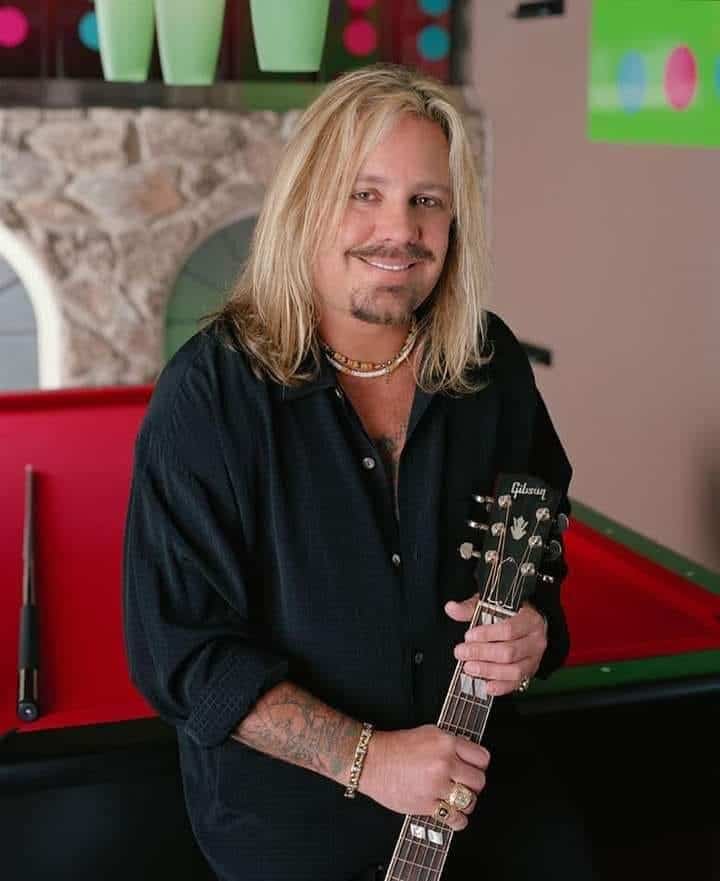 Vince Neil is the lead singer and occasional rhythm guitar player for Motley Crue. He grew up in Hollywood, California, and was exposed to music at a young age, though, unlike many rock stars, he also was a big-time athlete.
Vince knew Tommy Lee from high school, and this led to him eventually joining Motley Crue after being asked several times.
Vince is known as one of the iconic voices of the 1980s rock scene, and although his vocal performances have been criticized heavily at times, he remains one of the most recognizable voices in rock and roll history.
Motley Crue, Too Fast For Love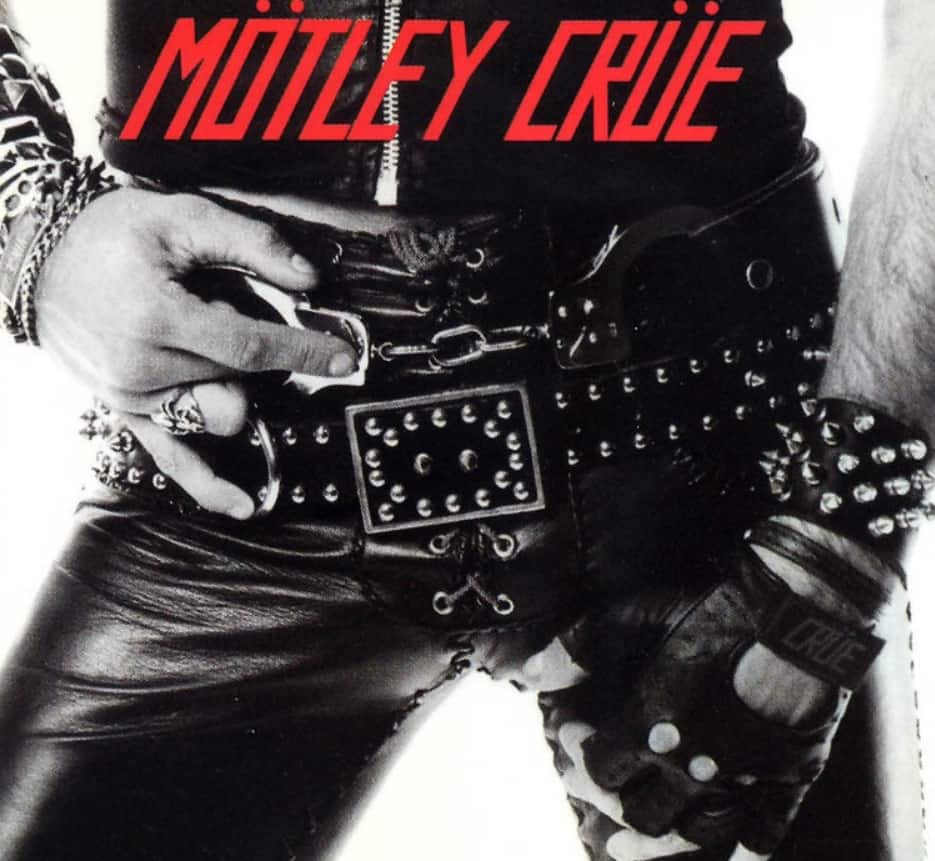 Every great brand needs a name, and initially, the band thought about going with the name Christmas. Luckily, everyone turned down this idea brought about by Nikki Sixx and instead went with the name Motley Crue after the band had been called a "motley looking crew." by a member of another band. The name stuck, and after changing Mottley Cru to Motley Crue, the band had its official name.
The band has unique accents in the name that are called Metal Umlauts, which Neil got the idea to add from one of the band's favorite beers at the time.
The first album the band recorded was called Too Fast For Love. The album was supported by the band's first single, "Stick to Your Guns/Toast of the Town. They didn't have a record label at the time and effectively self-produced their first album, which gave it a very gritty sound that felt like it could've been recorded in a garage.
The album itself was recorded in just three days, sold 20,000 copies, and the band was famously drunk during the majority of it.
Motley Crue Goes on Tour
Motley Crue set out on their first-ever tour, "Cruising through Canada Tour, in 1982. It would be during this time that they started becoming notorious for raucous shows, over-the-top partying, and also, getting arrested.
Their first arrest was pretty innocent, and it took place because they decided to wear their concert garb through customs. Later, it would become known this was a PR stunt, and it worked well for them as they gained the reputation of a fun and dangerous band for the world to see.
The tour did not go well after it ended early from all the different arrests and financial meltdowns that took place, but one thing the tour did well; begin to craft the band's persona nationwide. They gained so much popularity that a legitimate manager was attracted and eventually joined the band. That manager was Doc Mcghee.
Shout at the Devil
The band had been touring and partying all over the place, but if we're being honest, they lacked the anthem song that so many rock bands accrued early in their careers to catapult them to superstardom. It wasn't until 1983 and the album Shout at the Devil, that the band would really take to the stratosphere.
The album would be a massive success and sold 200,000 copies in just its first two weeks. As is par for the course with Motley Crue, though, nothing would be without controversy as the album cover was called out for satanic in its nature due to the depiction of a pentagram on it. Christian groups accused the band of encouraging the worship of satan, and the band ate it up and used this controversy to become more popular than ever before.
The album itself had massive hits, with the biggest one being "Shout at the Devil." It was a hard-driving song that had a decidedly anti-satanistic message, but more importantly, it was an anthem that crowds could join in the singing of, and that interaction with the band would become a calling card for many of the famous songs the band would go to write.
The album would also become an image icon for the 80s. The band appeared in heavy makeup, in the vein of Kiss on the album, and it was a heavy departure from their initial looks, which mirrored that of most classic rock acts. The makeup and costumes would become a centerpiece for tons of 1980s glam metal bands.
KISS Kicks Them Off the Tour, Van Halen Wants Them Gone
More touring would ensue for Motley Crue in support of Shout at the Devil, and first on the list was KISS, with Motley Crue opening for them in their "Creatures of the Night" tour. Motley Crue only lasted a few shows on the tour before Gene Simmons, a noted anti-drug advocate, had enough with them and demanded they be kicked off the tour.
This wouldn't be the first time that the band had a clash with another band, as in 1984, they would become part of the Famous Monsters of Rock festival that included Van Halen and AC/DC as the main acts.
Apparently, during the tour, Eddie Van Halen was bitten by Vince Neil during a dinner argument, and then Tommy Lee happened to the guitarist of AC/DC, Malcolm Young as well. The two rock veterans were not at all amused and demanded Motley Crue be kicked off.
This would've been a huge pockmark on Motley Crue if they were any other band, but because this particular band ate up notoriety like it was candy, the band was unable to be removed from the tour because of how insanely popular they were at the time.
Instead, a unique solution was found where the band would go into their trailer and then be hoisted above the ground so that they could not leave before they were set to go on stage.
They ended up being required to leave after every performance as well, and their manager, Doc McGhee, eventually had to start putting down a $15,000 deposit down in every hotel they stayed at because of all the chaos they would cause and things they would break.
The Band Meets its Match, Ozzy Osbourne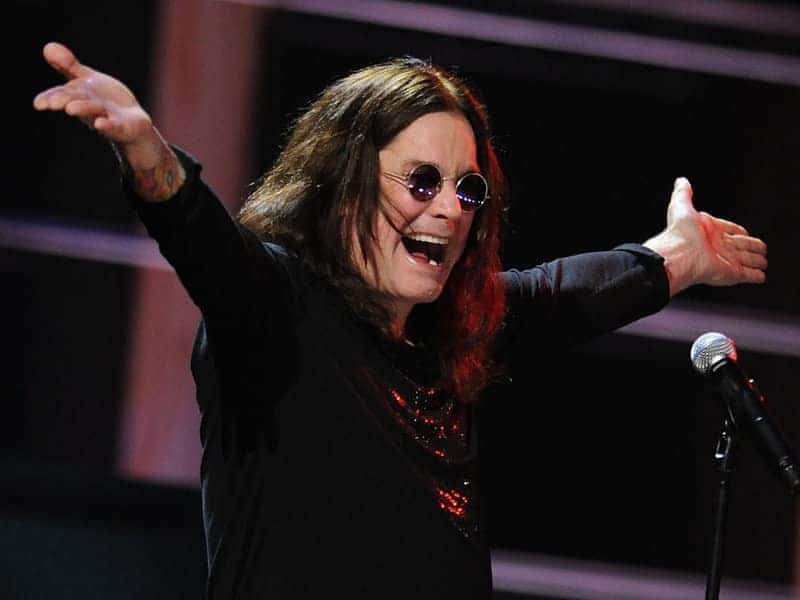 Although the antics of Motley Crue were rarely rivaled, there was one instance where they managed to meet their match in the form of legendary rock star Ozzy Osbourne.
The combination of the two ended up being volatile as they both set new standards in debauchery. Famously, Nikki Sixx and Ozzy Osbourne had a faceoff to see who could be more insane, which ended promptly when Ozzy snorted a line of match. Game. Set. Match. Prince of Darkness.
The tour would be hugely successful, though, and Ozzy's relationship with the band would go on to thrust Motley Crue into more popularity than ever before.
The Death of Razzle, Vince Neil Goes to Jail
The band's hard-partying lifestyle caught up with them in the worst of ways during one night on December 8th, 1984, when Vince Veil was driving drunk on a liquor run with his friend, the drummer of Nichols. "Razzle" Dingley was in the passenger seat next to him. Neil crashed in a head-on collision with another car, killing Dingley in the process.
The news was devastating to the image of Motley Crue, who grew more and more popular by the day with their antics and hard-partying being glamorized at the same time. The death of Razzle brought the band back down to earth and was a reality check.
This was particularly true for Vince Neil, who was sentenced to 30 days in jail and was also sued for $2,500,000 as well. Neil served 18 days and then toured to pay off the civil suit.
Motley Crue Attempts to Replace Mick Mars
Although these days Mick Mars is looked at as one of the pioneers of the 80s rock scene, back then, the band grew disinterested in Mars' somewhat conventional and simple style of guitar playing.
The band became enamored with highly technical guitarists like Yngwie Malmsteen and seriously considered replacing Mick Mars. This notion would've likely gone into motion if not for Ozzy Osbourne bassist Bob Daisley, who, while on the tour bus with the band, overheard them discussing replacing Mick Mars.
Daily said to the band, "Don't fix what's not broken." in reference to the massive success they've had with Mars writing the majority of the riffs to that point. It was enough to curb any feelings of needing to replace Mick Mars, and the band carried on.
Theatre of Pain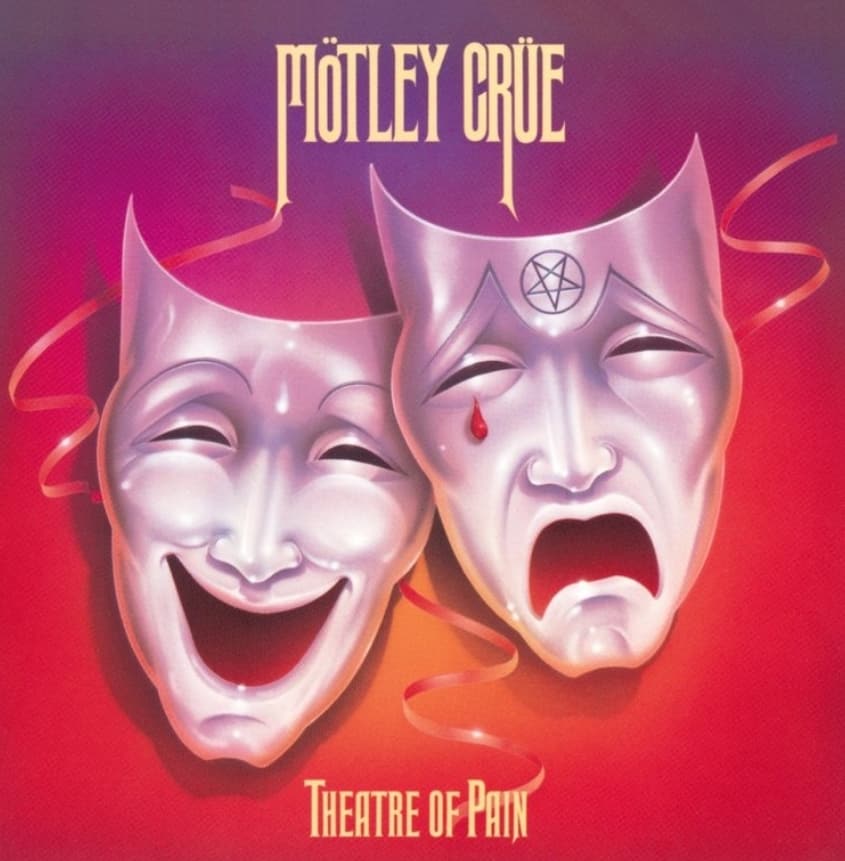 Coming after the devastating accident of Vince Neil, the band went back into the studio and moved from their look that mirrored that of KISS to a more fluffed up and feminine appearance. This was to adapt to the Glam Metal trend that they had inadvertently started with Shout at the Devil. Theatre of Pain ended up being a hugely successful album for the group, reaching as high as 6 on the Billboard charts.
Despite the tension that was growing with the band, the album managed to score its first top 20 hit ever in the form of "Smokin in the Boys Room." This was a cover of a Brownsville Station song from 1973 and was initially one of the first songs they played together as a band.
The other notable song to come off the album was Home Sweet Home. This song was incredibly important for 80s metal as it introduced the song type called power ballad to the repertoire of both Motley Crue and tons of other bands who sought to copy the success of Home Sweet Home.
The power ballad was defined by a slow, sometimes piano-laden verse that would culminate in a hard rocking chorus that often involved the band harmonizing with each other. The song came about during a recording session where Tommy Lee began playing the now-famous lick on a piano while Vince Neil started humming along to it. Nikki Sixx wrote the lyrics, and they had themselves a top 100 Billboard hit.
Critics Rage
Theatre of Pain didn't go over that well with the critics at the time, and ironically, the only one praised on the album was Mick Mars for his guitar work. Vince Neil was criticized for his weak vocals, which would become a theme for the band as he was not known for taking great care of his voice. Nikki Sixx took a lot of blame, too, as he was the primary songwriter of the band and many rock critics felt he mailed it in with this album.
Fans Rebel against the Image
Although Motley Crue was now bigger than ever, not all of their fans loved the new look. They were chided for wearing effeminate clothing and losing the tough and aggressive look that they donned in early albums and tours.
The image change led to a lot of naysayers, but unfortunately for them, Motley Crue was about to get even bigger than they had ever imagined.
Girls, Girls, Girls,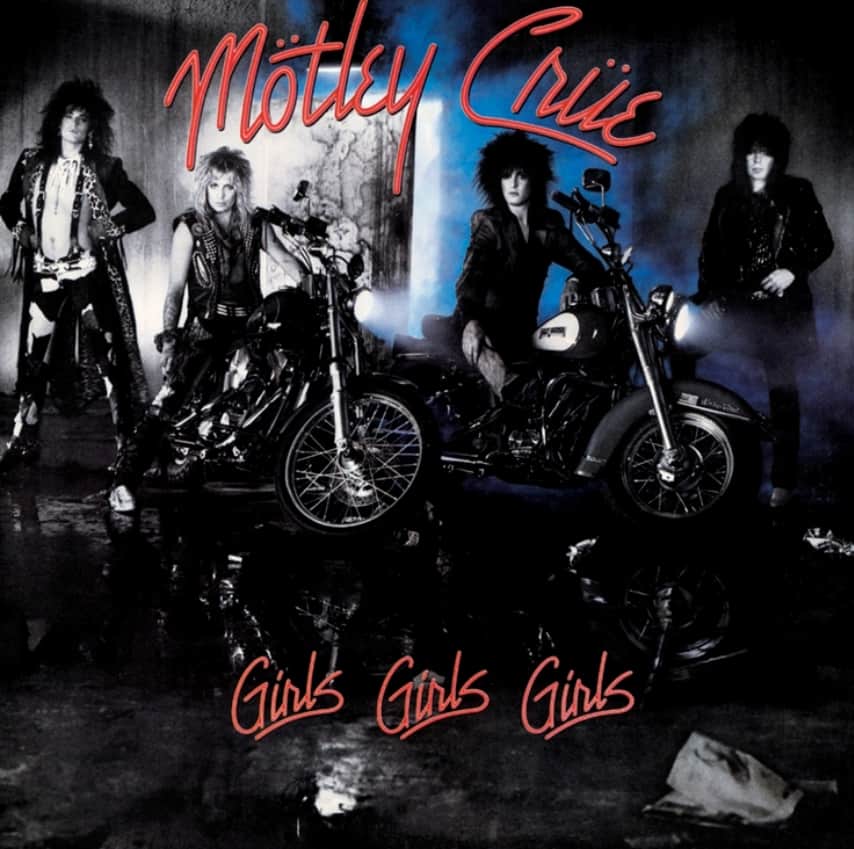 The next Motley Crue album was released in May of 1987 and debuted at number 2 on the Billboard charts. This would mark their highest debut yet, and to the satisfaction of many fans and critics the world over, they ditched their glam rock look and instead went with a harder, biker gang type of look that ultimately would be their calling card for the rest of their career.
Motley Crue would lean back into their arena rock ways with Girls, Girls, Girls, including the song of the very same name, which, while pretty simple and in tune with what the band had been shoveling at the public for most of the 80s, was a tightly written riff surrounded by a sleazy and catchy chorus that would go on to become a strip club anthem, much to the delight of the band no doubt.
The best song of the album was "Wild Side," which combined a ferocious riff by Mick Mars with some impressive to drumming by Tommy Lee and a catchy chorus to produce what some call Motley Crue's best song.
The song accurately described the lifestyle that the band had been living, with both the good and bad highlighted, and was a marked difference from the subject matter they covered in the majority of their other tunes.
Nikki Sixx Dies, Then Revives
Nikki Sixx saw his heroin addiction hit him again on December 23rd, 1987, when he suffered another heroin overdose. This one was fatal, and he was declared clinically dead before he even got to the hospital.
The paramedic in the ambulance was a huge Motley Crue fan and shot Nikki up with two shots of adrenaline. This would go on to inspire the song Kickstart My Heart which would go on to be the band's most well-known song.
Nikki Sixx eventually entered rehab in 1988.
Motley Crue Goes to Rehab, Dr. Feelgood
Fearing that the band would come back from their tour in Europe in bodybags, their manager Doc Mcghee forced them to all enter rehab. They managed to complete it and, newly sober, were ready to hit the top of the charts once again in the form of Dr. Feelgood.
The band's 5th album was produced by Bob-Rock, who forced a new level of professionalism on the band that they were never exposed to before. Rock required each band member to record separately in order to emphasize each other performances, and this focus led to an album that many call Motley Crue's most impressive musically.
Kickstart my Heart was the big hit off the album, which was inspired by Nikki Sixx's heroin overdose the previous year and ended up getting the band nominated for Best Hard Rock song in 1990 and 1991.
Grunge Ruins the Party, Vince Neil Quits the Band
As the 80s ended, the music scene of the country and world started to shift, and the heavy metal of the 80s slowly got killed off by the creation of Grunge and alternative music. This led to several bands that defined the era breaking up over waning popularity, and Motley Crue was not excused from this fate.
During a heated argument in a studio, Vince Neil and Nikki Sixx exchanged insults until Neil said I quit. It was a simple spat that led to the breakup of one of the biggest bands in the world at the time.
After several people tried out to replace Vince Neil, the band settled on John Corabi, who had been in bands Angora and the Scream. The band released a self-titled album called Motley Crue in 1994, but despite debuting at number 7 on the Billboard charts, the album was a complete failure, and fans hated the new sound and specifically, Corabi since Vince Neil was looked at as the voice of the band and rightfully so for over a decade at that point.
Neil went on to do solo work and released some decently received solo albums called Exposed and Carved in Stone.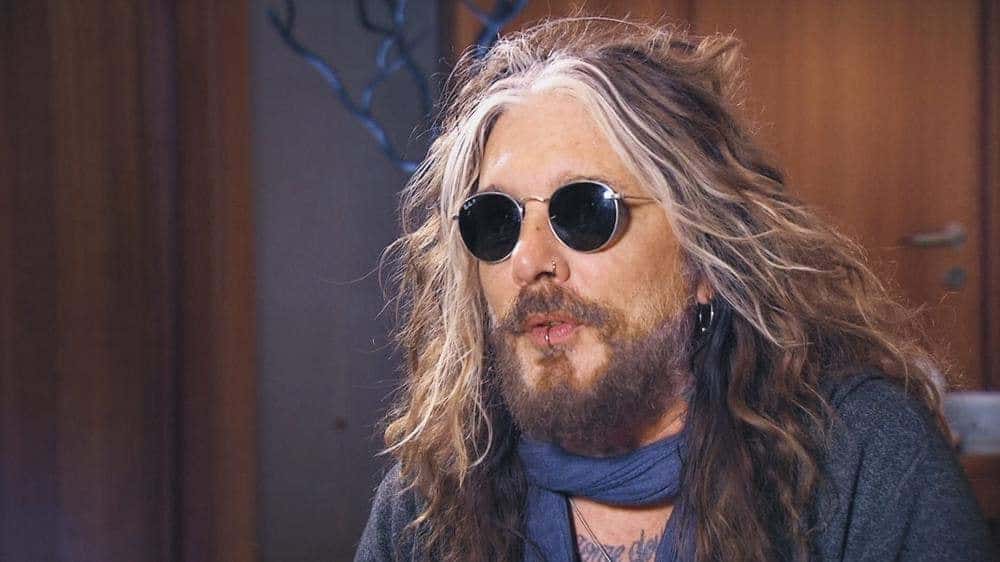 The Band Reunites and Gains Ultimate Control
The band decided to let bygones be bygones in 1997 and reunited to release Generation Swine, which debuted at number 4, but ultimately didn't sell well. After the failure of the record, their contract with Elektra expired, which gave them full control over their music. They used this control to create Motley Records, making them one of the only bands in existence to have their own record label with 100 percent of control over their music.
They released a greatest hits album in1998, which was commercially successful, and it included new songs called Enslaved and Bitter Pill.
Tommy Lee Quits the Band
In 1999 during a down period with the band, Tommy Lee left to pursue a solo career after claiming that rock was dead. Tommy Lee's solo career didn't last all that long, but it did produce a few hits, including "Good Times," which was a pop hit that circulated on MTV for a while.
During Lee's hiatus, the band tried to replace him with Randy Castillo from Ozzy Osbourne's band, but Castillo grew ill and died, which led to a long hiatus for the band.
Saints of Los Angeles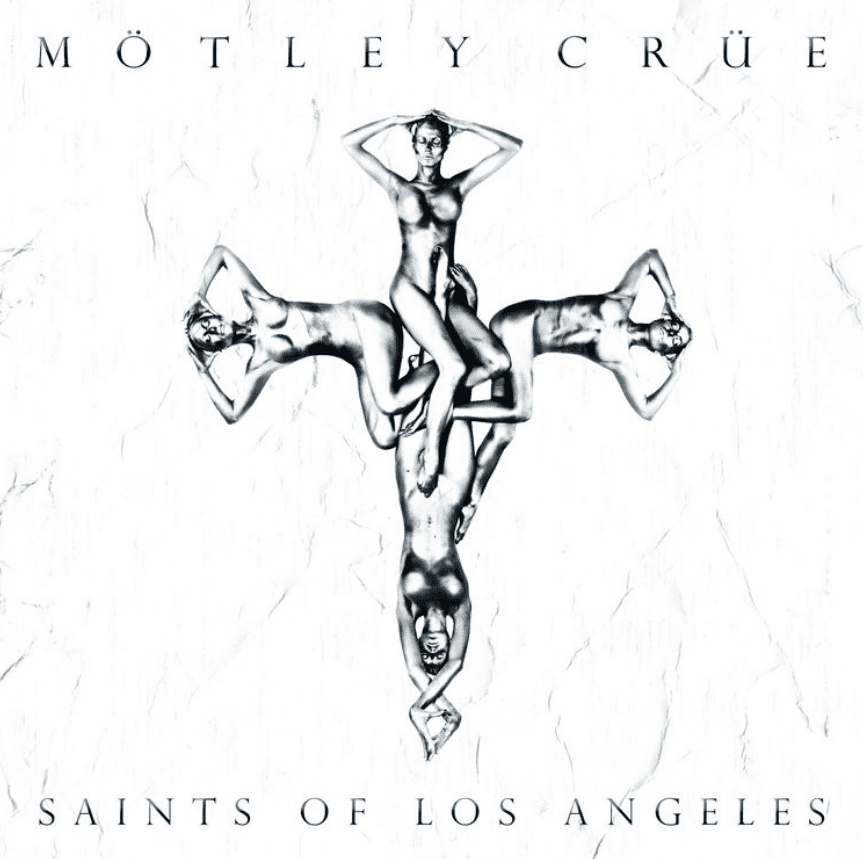 The band reunited in 2004 and then, in 2008, released another original album called Saints of Los Angeles, which produced a hit single and was even nominated for the grammy that year. This marked a huge return to form for the long-missed hard rock act.
Final Tour
IN 2015, the band embarked on one final tour to say goodbye to their legendary touring lifestyle once and for all. To make sure of this, all the members of the band signed a legal document agreeing to never tour again under the name Motley Crue past 2015. The last show took place on New Year's Eve, 2015. It was filmed and turned into a movie called Motley Crue: The End.
New Music and Present Day
Although they stopped touring, the band still is recording music to this day and most recently released new music to go along with their Netflix biopic, "The Dirt," which was relatively successful and drew favorable reviews for the most part. To support the movie, the band released new music on the soundtrack for The Dirt, and the album made the 10th spot on the Billboard charts, which had been a long time since the band was able to achieve that.
The Tour Contract is Destroyed, A New Tour
Motley Crue has always been known for breaking the rules, and it seems that the touring contract they all agreed does not get special treatment in that regard. Due to the success of Guns N/ Roses returning to the touring circuit, Motley Crue, Def Leppard, Poison, and Joan Jett & the Blackhearts announced they'd be touring again in 2020, but due to the pandemic, the concert has been pushed back until June of 2022. There is apparently more Motley Crue on the way, so this exciting band's story has not seen its end just yet.
Musical Style
While some refer to it as hair metal, Motley Crue's style is more grounded in hard rock, with Mick Mars writing heavy rids as well as melodic hooks. Vince Neil's wailing vocals, Nikki Sixx's ferocious bass playing, Tommy Lees's insane drumming ability, and Mick Mars with riff after memorable riff defined the 80s heavy metal scene as much as any other band.
They adopted a grunge sound for their brief time with John Corabi as the singer, but since then have gone back to their roots of heavy metal.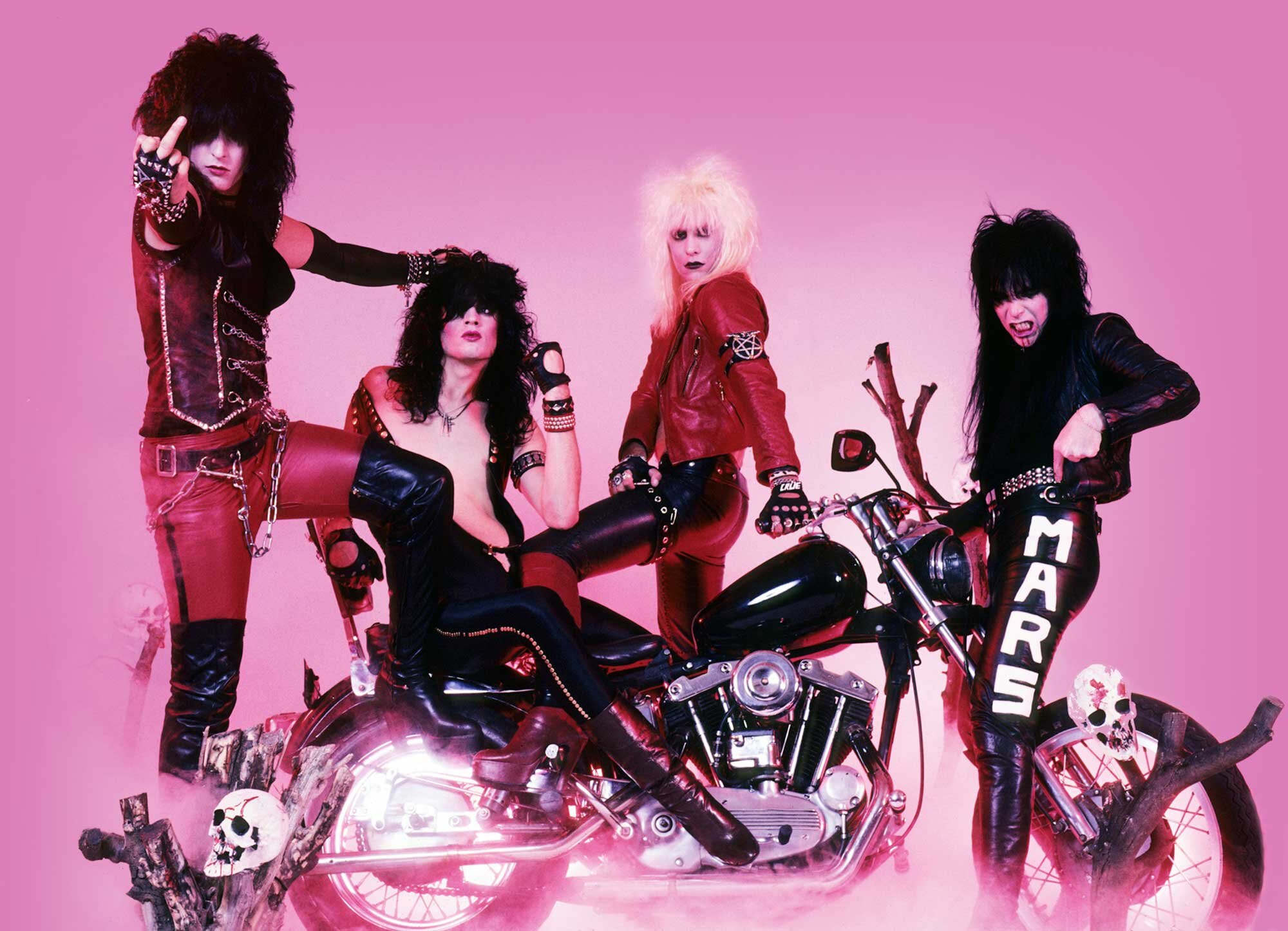 Legacy
Although this style of music is long gone from the mainstream, Motley Crue remains relevant today, with its music being featured in films, TV shows, and sports stadiums. They were listed as one of the top ten metal bands of all time by VH1 and MTV and have been called the best of the hair metal bands by many.
FAQ
Question: Is Motley Crue still together?
Answer: Yes, Motley Crue got back together in 2018 in preparation for the release of The Dirt and will go on tour again this summer.
Question: What is Motley Crue's best album?
Answer: Dr. Feelgood is their strongest effort, both musically and creatively. It also features Vince Neil's best vocals throughout his tenure with the band.
Question: Are all members of Motley Crue still alive?
Answer: Despite years and years of partying, all members are alive and well, although Mick Mars continues to struggle with his lifelong arthritis.
Conclusion
Motley Crue is a wild ride through 1980s rock history, so I hope you enjoyed learning about their decade of decadence and everything that came after. The band is still kicking, so go see them this summer if you've got some of the Crue in you.